Guest Post: Skiing in India – Gulmarg
(Last Updated On: April 12, 2017)
Please enjoy this guest blog post from our friend Susan Mol, a Crested Butte local and former pro-snowboarder who shreds on skis too. This past February Susan visited the remote Kashmir region of India to check out the skiing in and around Gulmarg. Her account of this spectacular trip is below!
"There's skiing in India?" This is the number one question I got when telling my friends and family of my upcoming adventure. YES! There IS skiing in India! When my friend, Leslie from A-Basin, asked me to join her on this epic bucket list item she was ready to check off I really hadn't the slightest idea where the skiing actually was in Kashmir, India. Nor did I care. Skiing with rad women in a wildly foreign country? I'm in. As the months unfolded before departure it became apparent this was going to be the trip of a lifetime.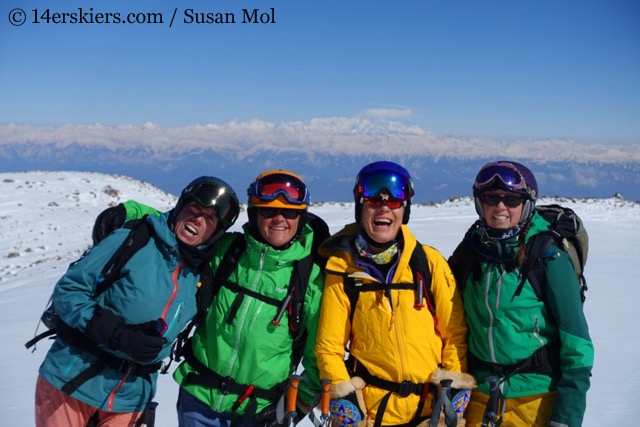 First off, all four of us absolutely love to ski so we had our priorities straight. All of us had been on Crested Butte Ski Patrol at one point or another so we had the experience. Krista Hildebrandt is still rocking the red cross in her 25th year, Robin, now lucky enough to shred the coveted Utah pow, showed me the ropes back in the day, and Leslie likely gave North Face tours before the NFL poma showed up. Most importantly, we knew how to have a good time no matter how the adventure unfolded.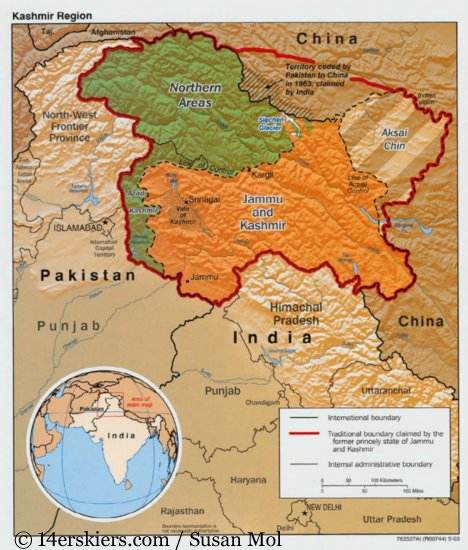 From Crested Butte to Denver to Munich to New Dehli to Saringar to Gulmarg and bam, we are ski touring with monkeys.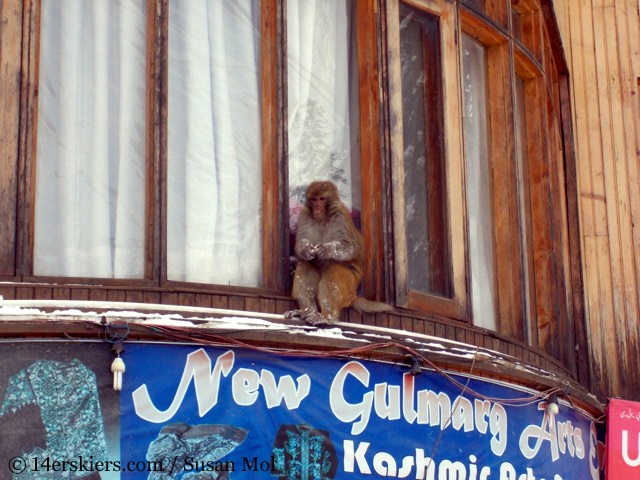 While a storm was laying down a fresh coat of paint we anxiously waited until day three to access the steeper terrain. Gulmarg ski area has two phases of a gondola starting at 8727' and ending at 13,057′ on a ridgeline littered with avalanche paths. The in-bounds, controlled area is quite small but the areas north and south are open to be explored, preferably by those with the gear and knowledge to do so. Snow safety director, Luke Smithwick, makes it very clear every Tuesday evening at his avy talk that those areas possess "wild snow" and it is unlikely patrol will come to save you if something goes wrong.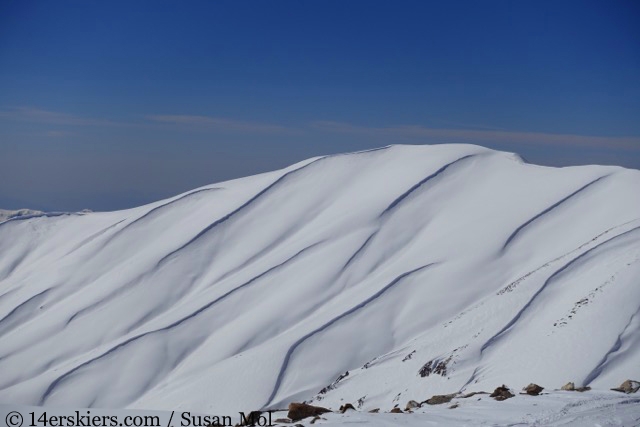 On our first bluebird day our guide took us on a mellow tour to the town of Drung where we interrupted a school day to hand out chocolate and let the kids mess around with our skis. They weren't shy and they love chocolate but were kinda freaked out by Krista's airbag.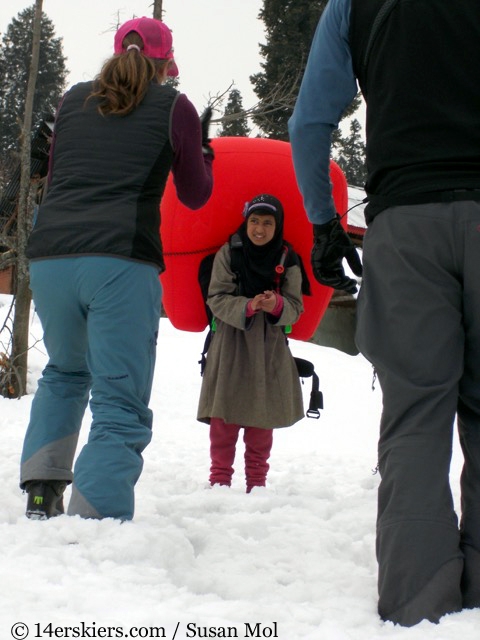 Each day we pushed out a little farther building trust in our guides and the snowpack. The skiing was fantastic and the views stunning. Our tail guide was a Kashmiri local which was super helpful for negotiating our way through the Indian Army Camp and scoring us a couple forbidden beers. Touring super close to the Pakastani border had its own excitements. At one point when it may have been perceived that we were spies on skis a helicopter appeared over the horizon a couple times to check on us. I've seen helis in the mountains transporting skiers, filming, and out on a rescue mission, but never have I seen one ready to shoot if necessary. Don't get me wrong, the ladies and I never felt unsafe, but the long standing fight to claim Kashmir as part of India, Pakistan, or China is far from settled.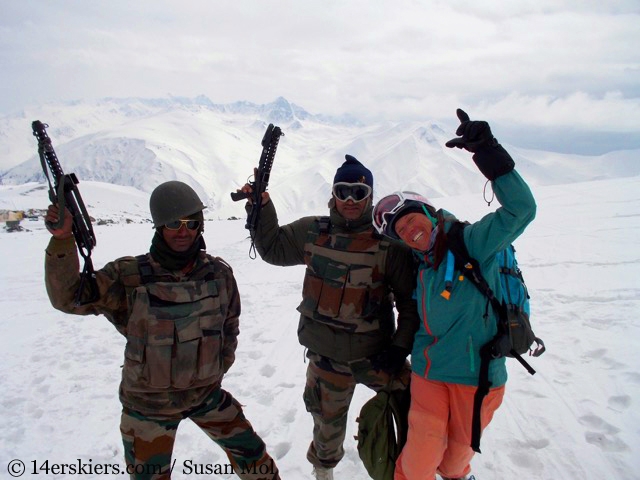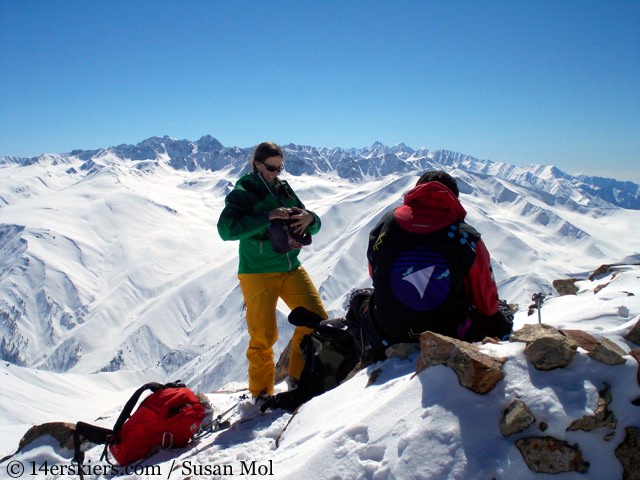 As the week went on we continued to seek out the north facing powder and even snuck in a little corn skiing. I'm really grateful I could keep up on skis as my snowboard only came out once. The traverses to get back to the base area are long, longer, and longest. One can also drop off the backside to access Shark's Fin and another sweet face protected from the sun and skin back up to the main ridge.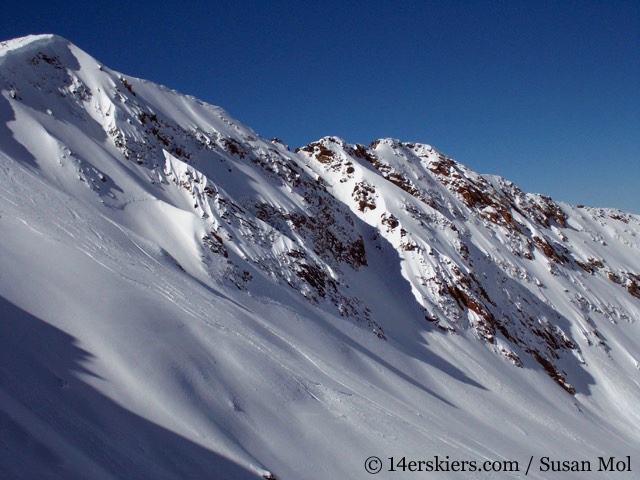 The skiing part of our trip ended with a night spent on a house boat in Sringar followed by checking out the floating vegetable market at sunrise the next morning. It was so amusing to watch the morning commerce.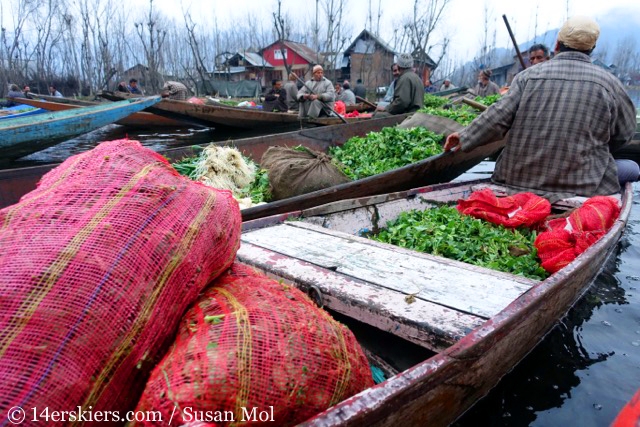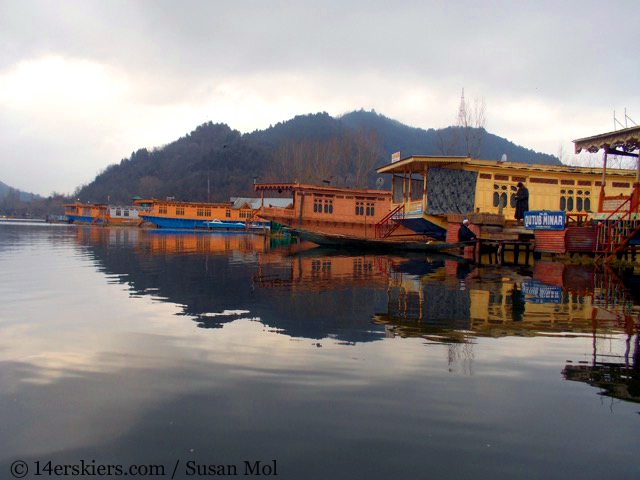 Sadly we said goodbye to Robin and continued on with the non-skiing part of our adventure checking out the "golden triangle" with a little twist. The twist was a night spent in the Neemrama Palace complete with terraces, massive chamber doors, and tiny window structures designed so that the queen could always be watching what's going on outside but no one could see her inside.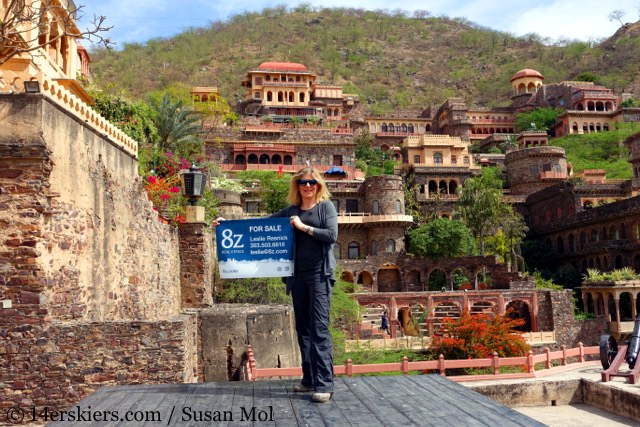 The remainder of our vacation was non-stop eye candy. Forts, palaces, shrines, mosques, monkeys, camels, dogs, goats, cows, elephants, street festivals, spice markets, fabrics galore, and of course, the Taj Mahal.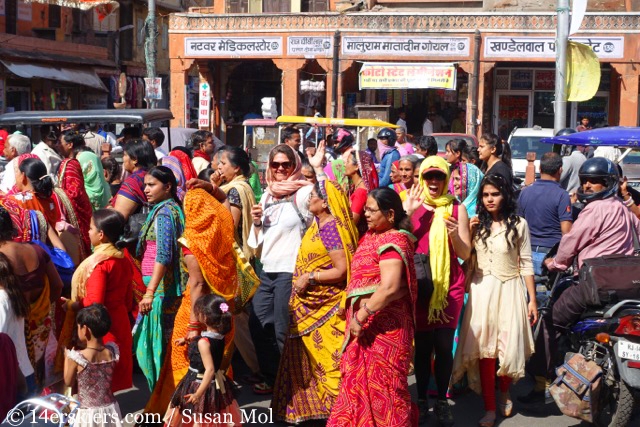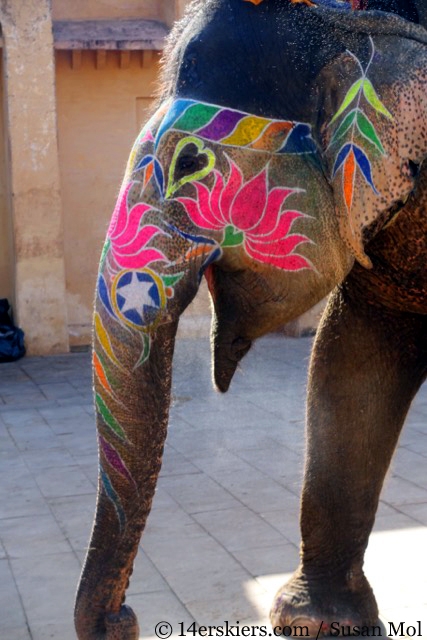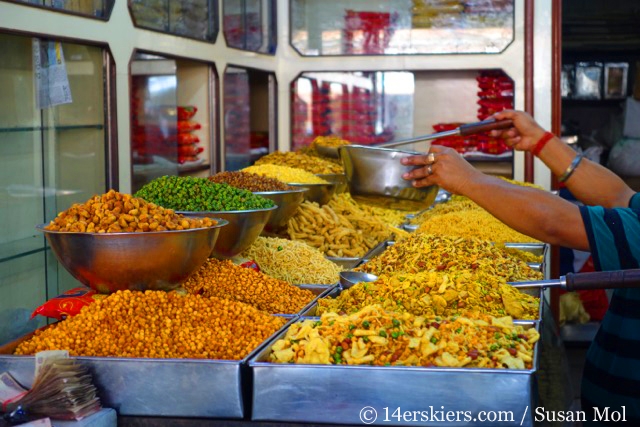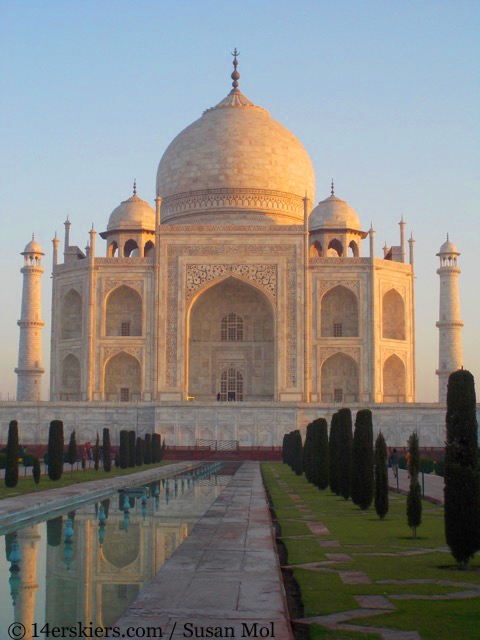 If you want to experience steep powder skiing combined with the fascinating philosophies of Muslim, Hindu, and Sikh cultures, I recommend a visit to Gulmarg. The welcoming locals have lots to share and future access to the Kashmiri Himalaya is questionable. So, check it out while you still can!

Susan Mol is an adventurous Crested Butte local.Once a former pro-snowboarder, she now kicks ass on skis too - in her own back yard and all over the world!

Latest posts by Susan Mol (see all)
Summary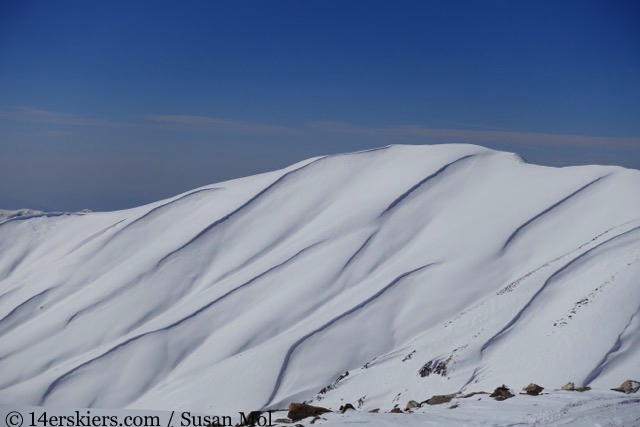 Article Name
Skiing in India - Gulmarg
Description
"There's skiing in India?" This is the number one question I got when telling my friends and family of my upcoming adventure. YES! There IS skiing in India!
Author