Red Table Mountain: The Big Loop 10.2.16
(Last Updated On: October 12, 2016)
When Brittany and I let our friend Ann know that we would be in her neck of the woods for a wedding on 10/1, she said "Great, I've got a ride just for you!" Sounds great, we said- what do you have in mind? "Oh you know, your kind of thing.. It's an adventure ride. No one really rides it. It should be like 30 miles and 8 hours and 6000′-vertical. I haven't done it yet." We thought, an 8 hour adventure ride the day after a wedding with an open bar. What could possibly go wrong?
That's how we found ourselves outside Basalt, gearing up for a big ride. Thankfully, we both behaved ourselves so any punishment would be coming from the ride, not the drinks the night before. Better still, the lower Roaring Fork valley was still near peak fall color, so it was the perfect time to be mountain biking Red Table Mountain.
The ride started off with climbing followed by more climbing. After all, we were starting well below 8,000 feet and needed to get close to treeline on Red Table Mountain. Brittany, Greg, and Ann: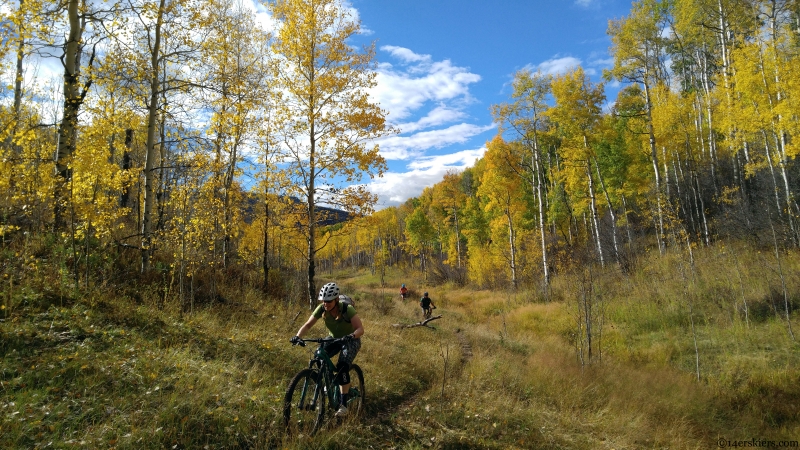 We eventually made it to a high plateau, with views of Mount Sopris: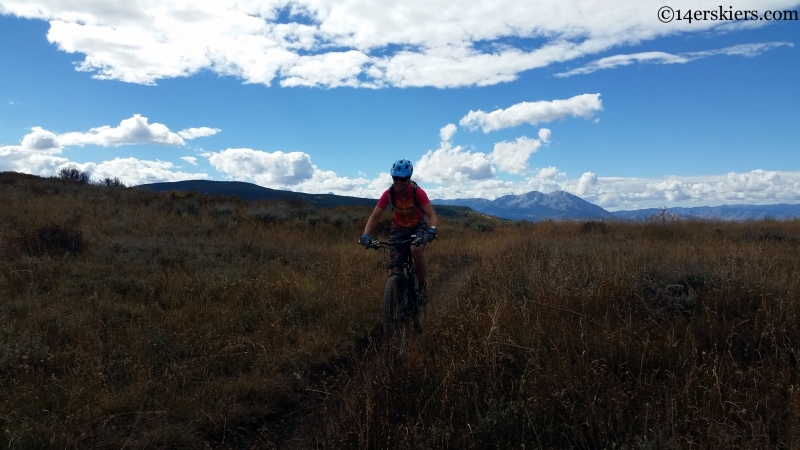 That was followed by a short but sweet downhill: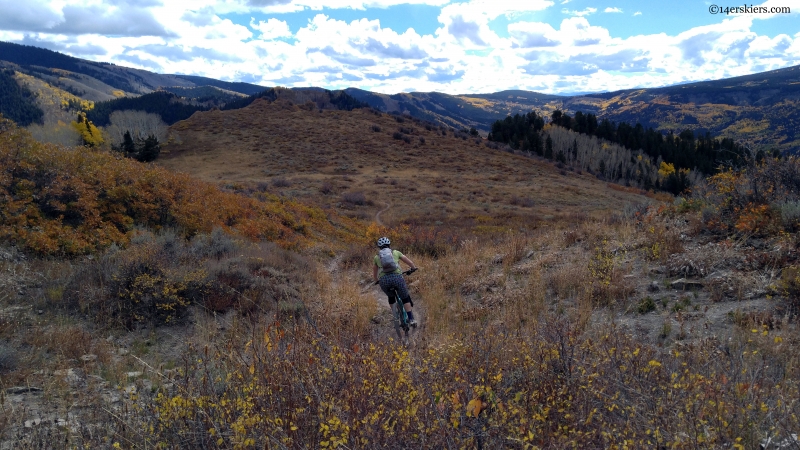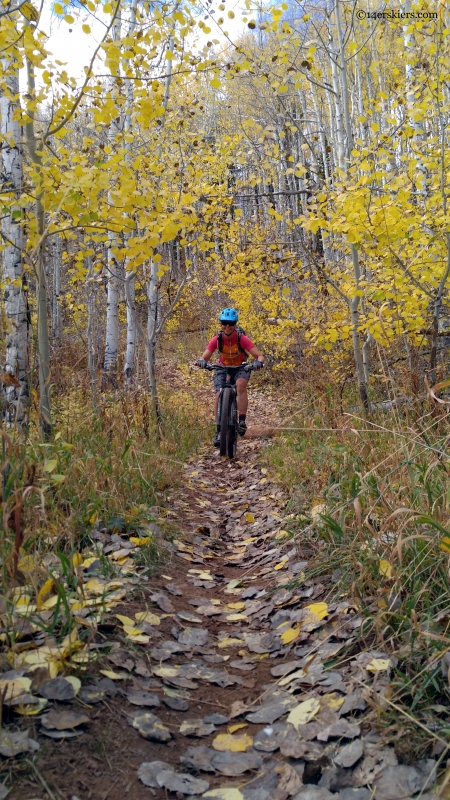 That was followed by a grinder of an uphill towards Red Table Mountain, where we were greeted by the soothing sounds of target practice. The views were pretty amazing, at least. Red Table Mountain is one of those places that ties everything together, like a rug in a room. In one direction, the Elk Mountains were laid out in front of us. In the other, Holy Cross and the Gore Range: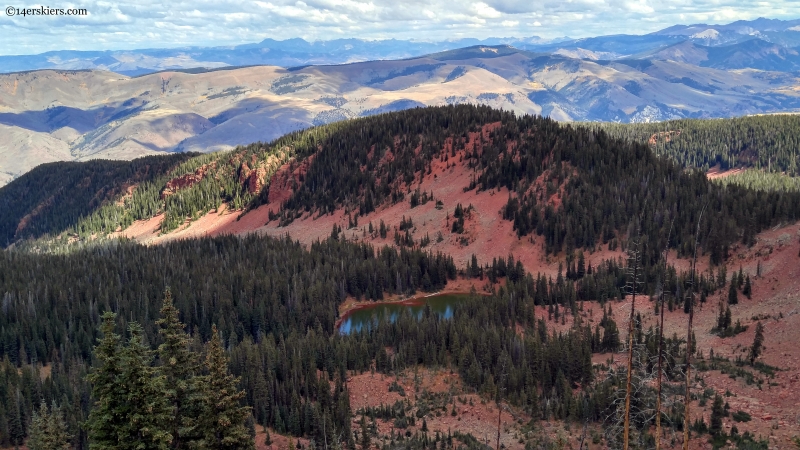 Finally, we reached the trail we were seeking. It was my favorite kind- seldom ridden and primitive. Ann: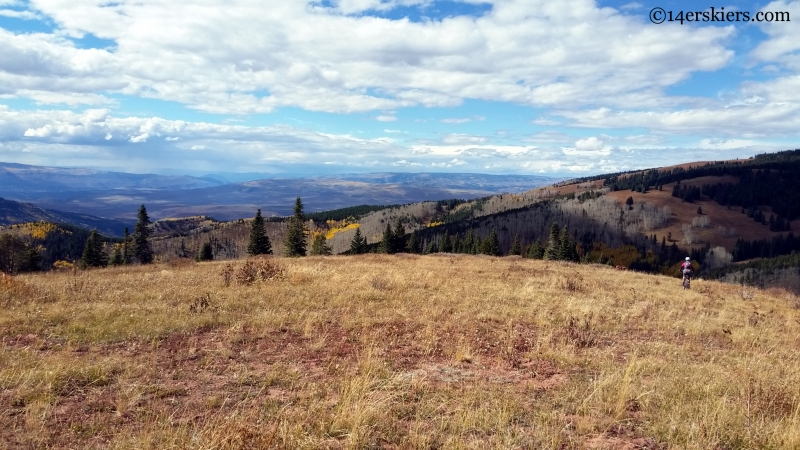 Me: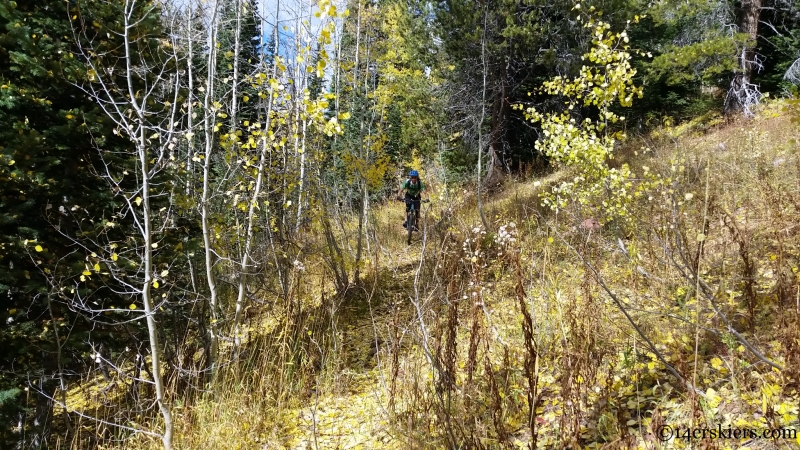 The scenery continued to be of the highest quality: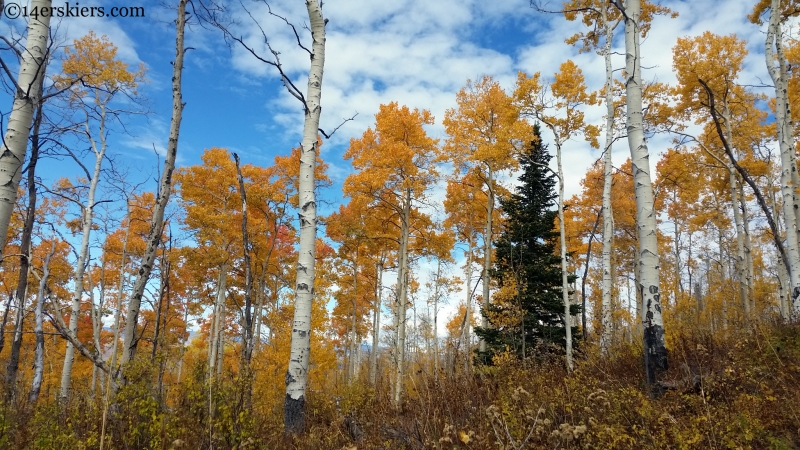 The Maroon Bells are on the left, while Capitol dominates the right hand side: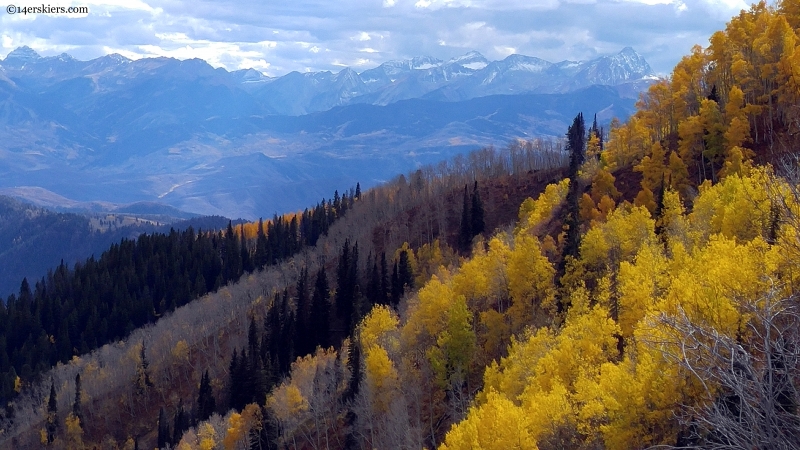 Though we had the occasional downed tree to contend with, the trail descended for miles and miles. Brittany: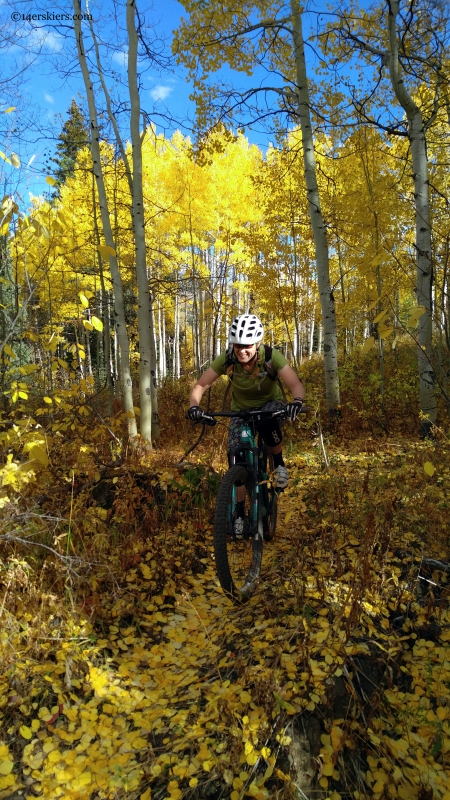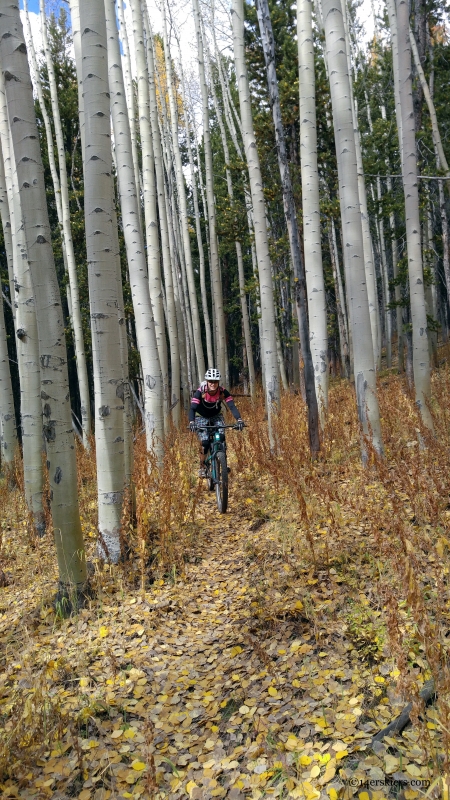 Ann: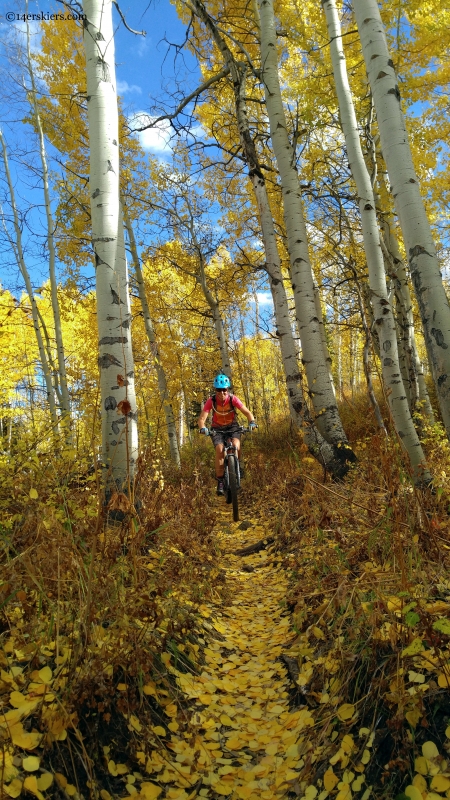 Sadly, all good things must come to an end, and we were back near the trailhead. Greg: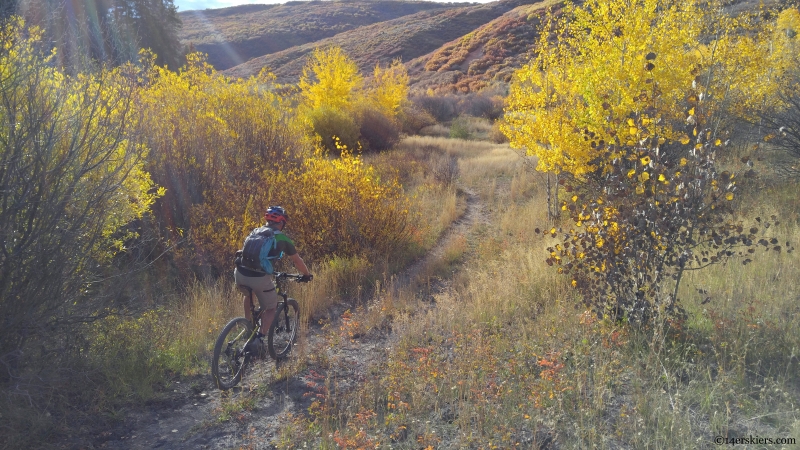 In the end, our route took us through a 32 mile loop over Red Table and Basalt Mountains, covering 6,700 vertical feet (and a worthy descent!) and took us 8.5 miles to complete, with a bit of route-finding along the way.
We cracked a beer at the trailhead and toasted another great adventure bike ride. We may have gotten it just in time, since the area has been receiving snow since then. Enjoy it while you can…
Fuel your next adventure at The Feed, while supporting this website:

Frank
loves snow more than anything... except his wife.  He ensures his food is digested properly by chewing it 32 times before swallowing.He is a full-time real estate agent serving
Crested Butte and Gunnison
and would be honored to send you his
monthly newsletter.
Latest posts by Frank Konsella (see all)
Summary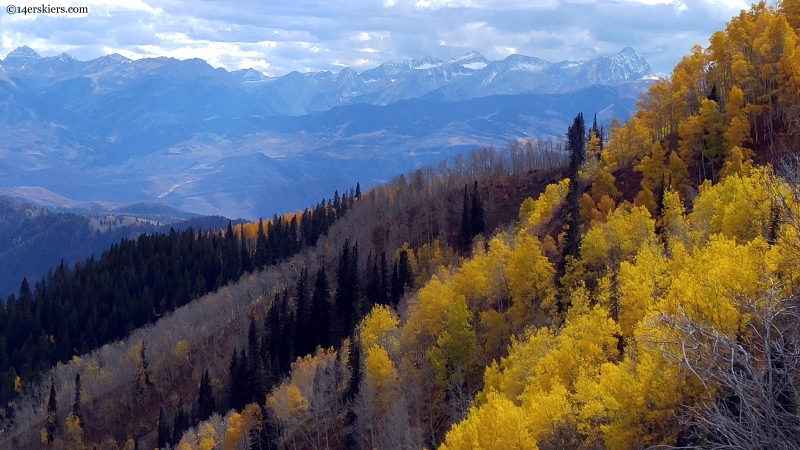 Article Name
Red Table Mountain: The Big Loop 10.2.16
Description
Mountain biking Red Table Mountain near Basalt, Colorado in the Roaring Fork valley. Awesome all day adventure ride at the peak of fall colors.
Author