Geology is Neat- Teocalli Ridge 7.23.16
(Last Updated On: August 14, 2016)
With a perfect forecast (on the 23rd, not today!), Brittany and I headed to one of our favorites- Teocalli Ridge. Even though we both liked the "old" trail better, it's still one of the best standard rides around. In fact, after some erosion and the trail breaking in a bit, it's getting close to the former levels of greatness. At least, that's our opinion.
We started off, as we always do, on the Upper loop. What was cool is that we were able to see the crazy mudslide that had happened a couple of days earlier during a heavy downpour. It wasn't the first time that this area has had a mudslide, but it was one of the bigger ones. Brittany: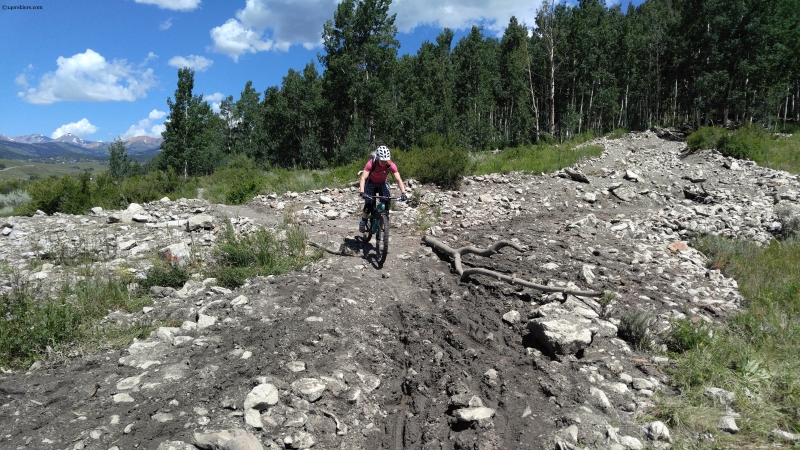 CBMBA members quickly repaired the damage later that day. Here's another look up towards the origin of the landslide: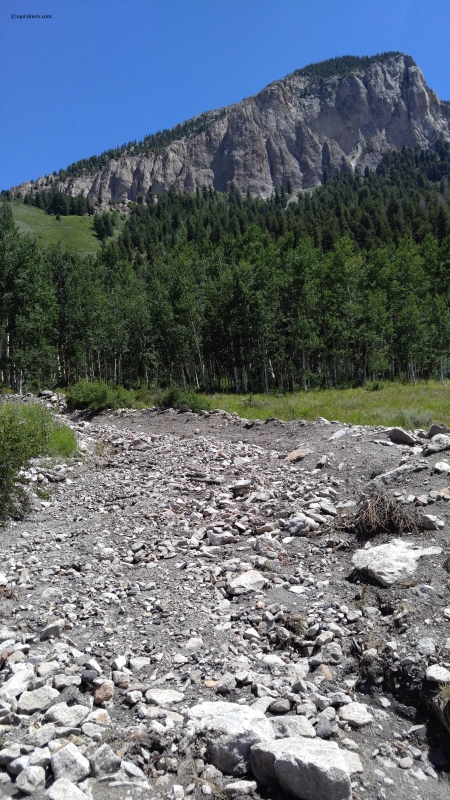 Looking down: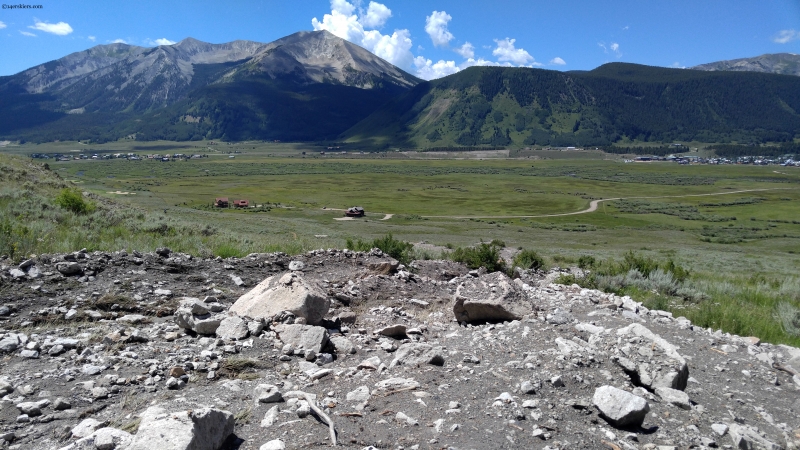 So interesting to see an instant change in the landscape like that. We made our way to Brush creek, where we were attacked by some of the worst black flies we could remember. They kept us moving, but it's tough on a steep climb like Teo- there's no where to go and you just can't move fast enough. We each sucked one in while huffing and puffing our way up to the ridge. Ugh. Thankfully, Toecalli has its rewards- Brittany: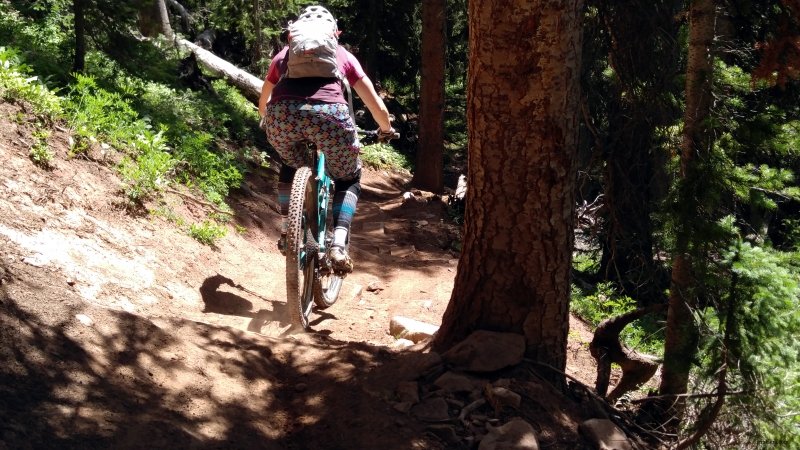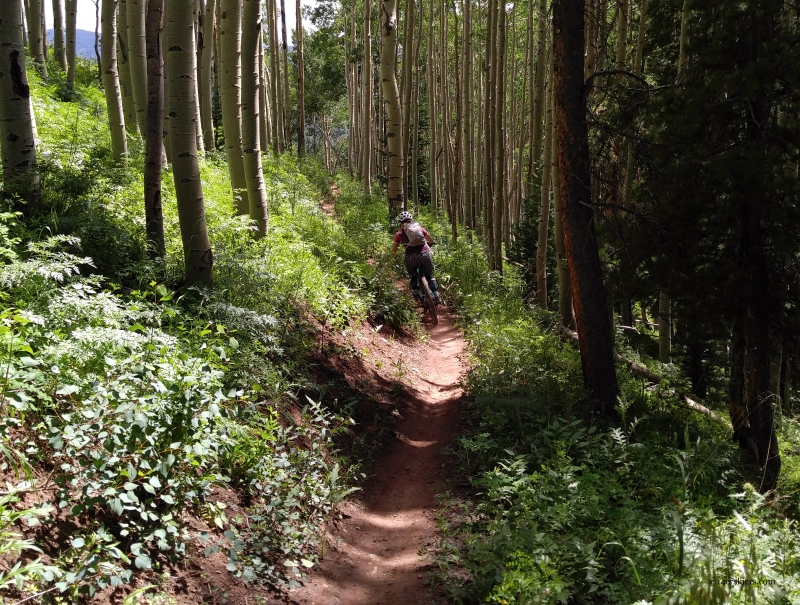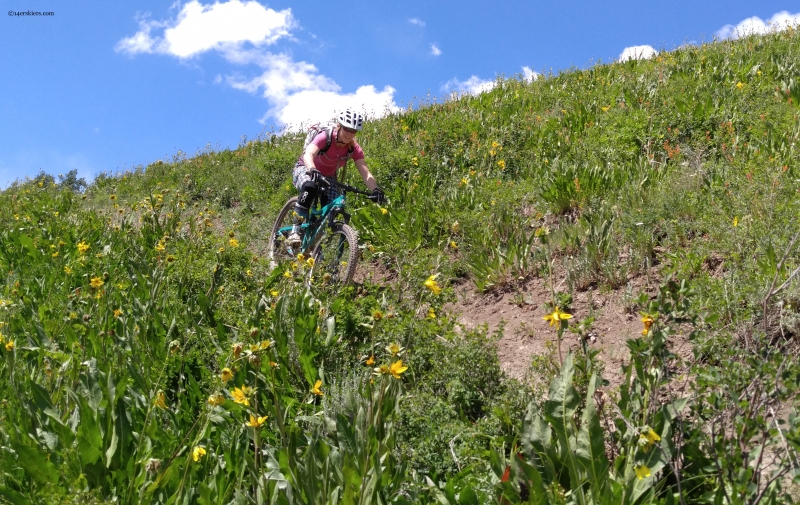 Frank: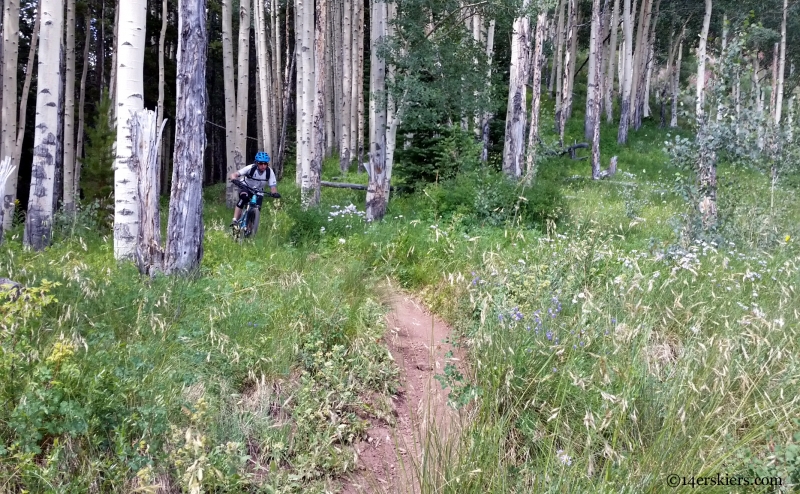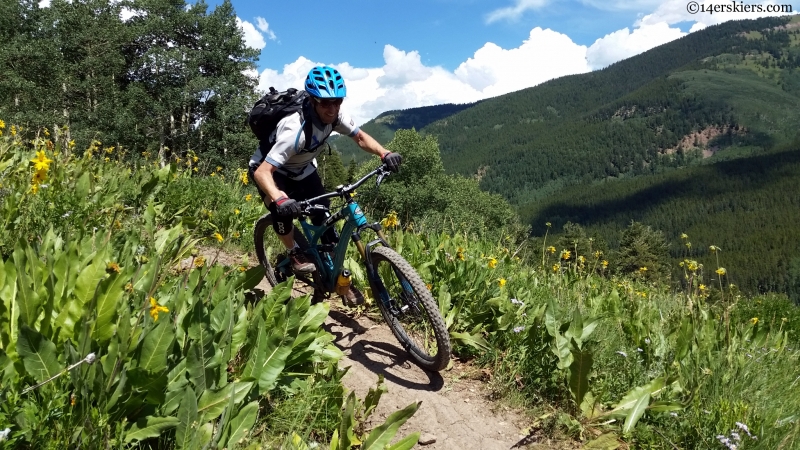 Like I mentioned earlier, Teo is getting better again- definitely the most fun I've had since it closed years ago. There were a bunch of cars parked at the middle/ west Brush creek intersection that we saw on the way up. I don't know if people are getting bad advice somewhere on the interwebz, but it makes no sense at all to start a ride of Teocalli ridge there. Park at the main Brush Creek parking area- that way you have a nice warmup before the steep climb, and more importantly you can easily add on the Canal trail for an extra few minutes of climbing. Well worth it: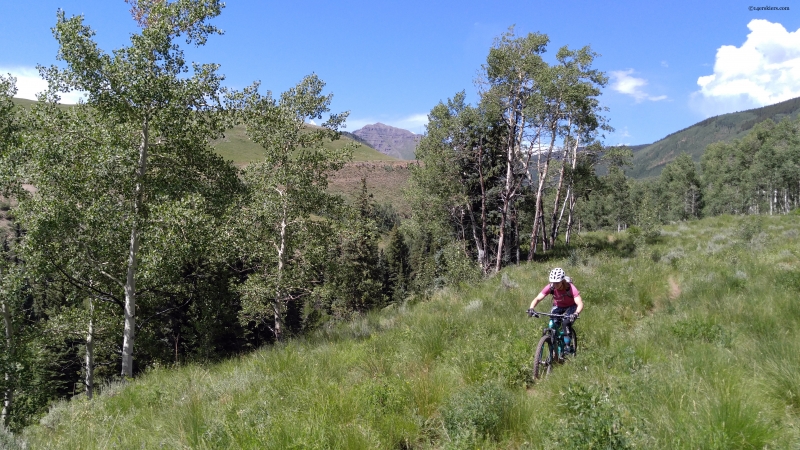 Back up the upper loop to end a great day: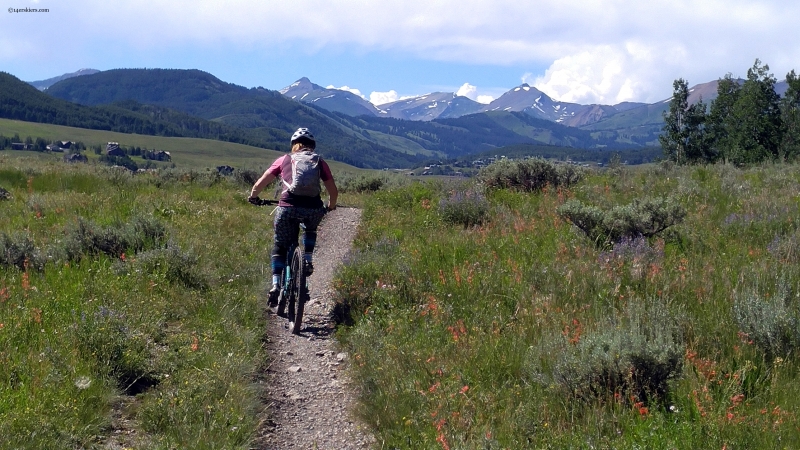 Support us by shopping here:

Frank
loves snow more than anything... except his wife.  He ensures his food is digested properly by chewing it 32 times before swallowing.He is a full-time real estate agent serving
Crested Butte and Gunnison
and would be honored to send you his
monthly newsletter.
Latest posts by Frank Konsella (see all)
Summary
Article Name
Geology is Neat- Teocalli Ridge 7.23.16
Description
Trip report from Crested Butte's Teocalli Ridge trail- and start from the right trailhead if you want to ride it right.
Author