Teocalli South Face 12.22.12
(Last Updated On: December 27, 2012)
Back in November, while we were patiently (or was it impatiently) waiting for snow, we were also taking notes on where the snow was sticking around and where it wasn't. One place it wasn't was the South face of Teocalli, which was every bit as dry on December 1st as it had been on the 4th of July. What this meant for us is that it might be a good place to ski when and if we ever got snow, since it wouldn't be chock full of depth hoar like most of our mountains were. Starting in early December, the face finally started piling up with snow, and not surprisingly once it stopped another group quickly laid tracks on the face. While we were slightly bummed out to have missed out on the first tracks, we weren't going to let a skintrack go to waste and neglect to use it ourselves. So, as soon as we could, we made our way to Teocalli along with Scott Yost.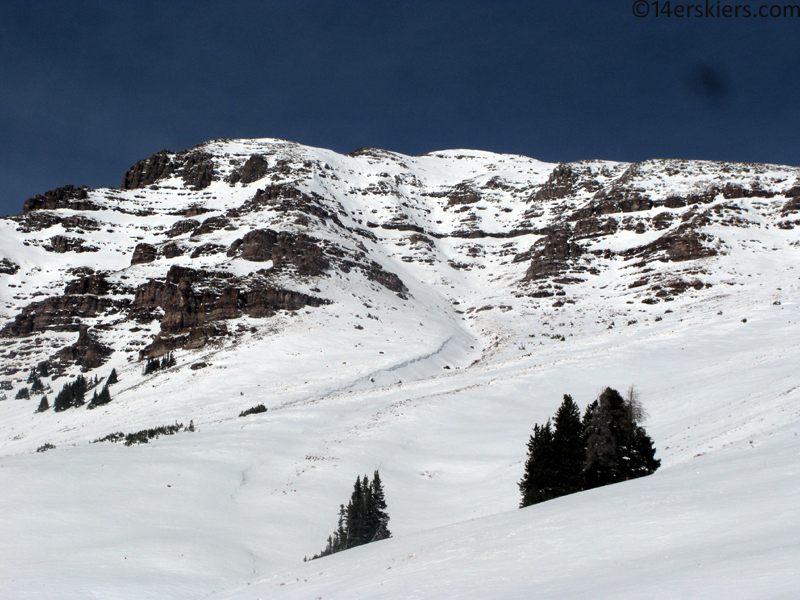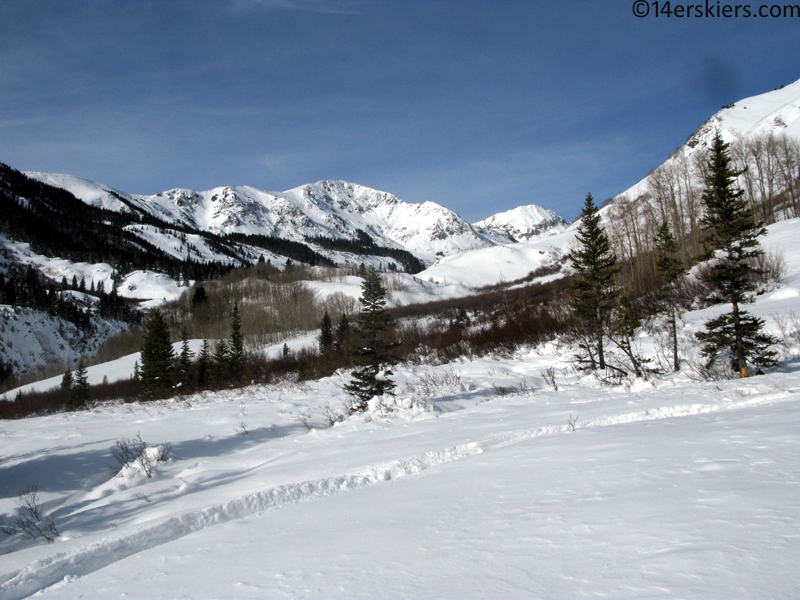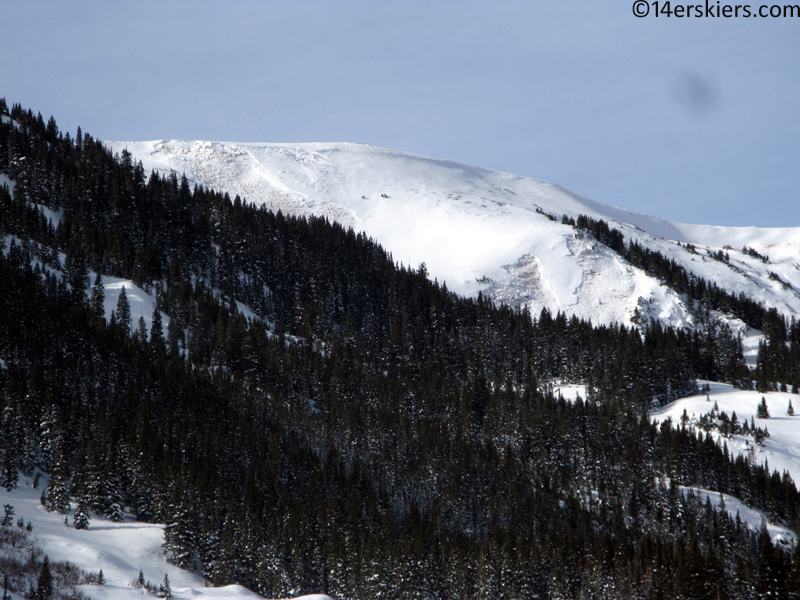 We parked the sleds at the bottom of the face and made our way up the skintrack. We almost always take a break at the first cliffband, since it's such a nice spot to be: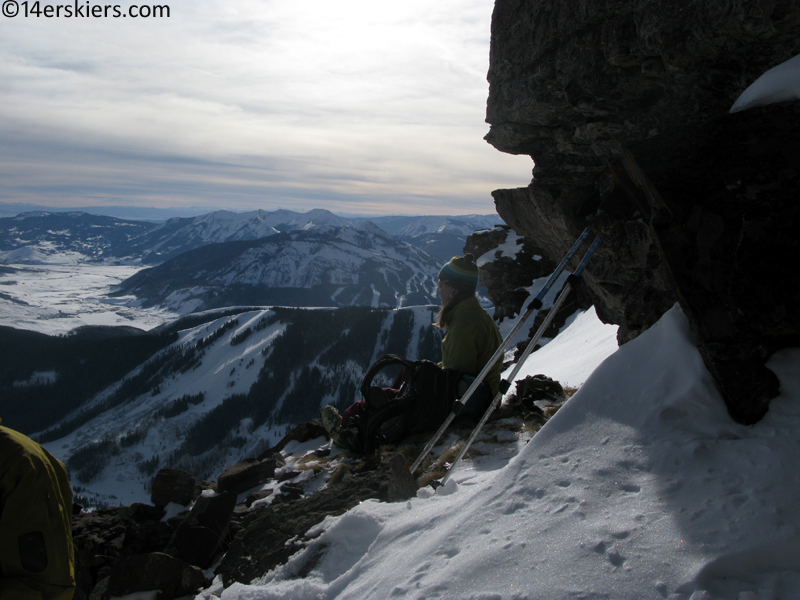 The North side of Teocalli looked dark and foreboding on this short winter day. We spotted at least 5 different fracture lines on this face, which was quite thin due to all the slides.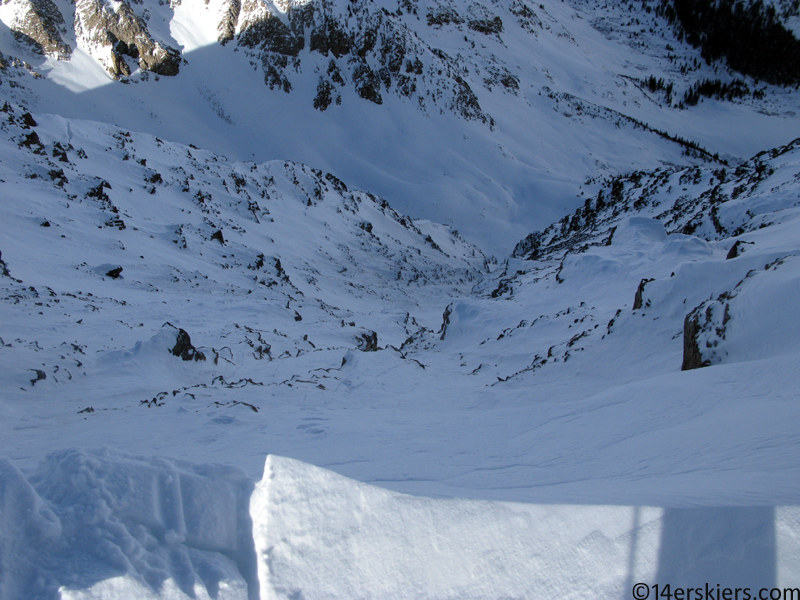 Scott nearing the summit: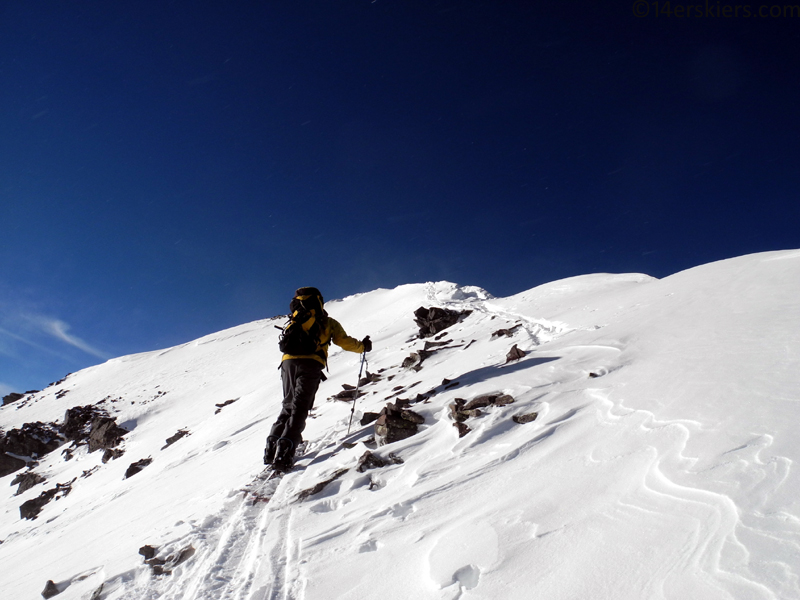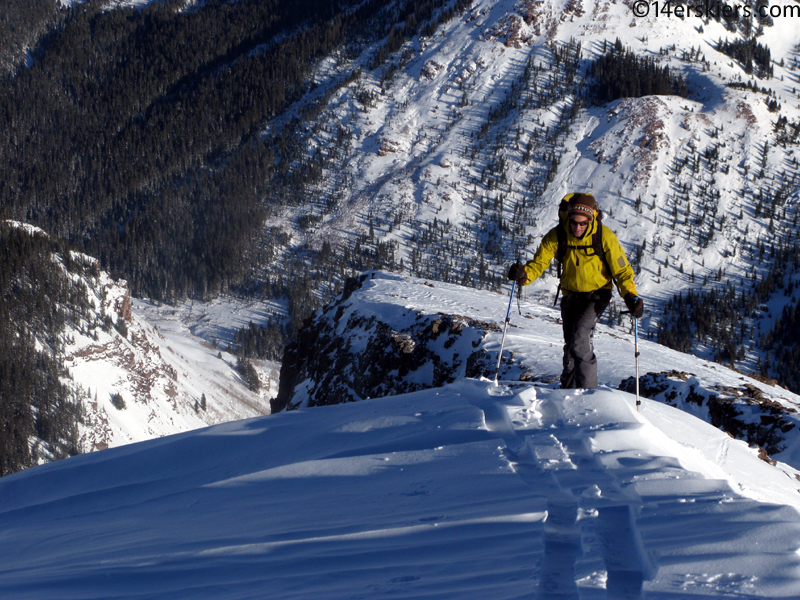 We could see evidence of some isolated windloading on the face, so our route down was dictated by that and we had no choice but to spoon the old tracks. Normally the South face of Teocalli is more of a bowl feature, but with these low snow conditions it was a system of rock steps and gullies. Dropping in: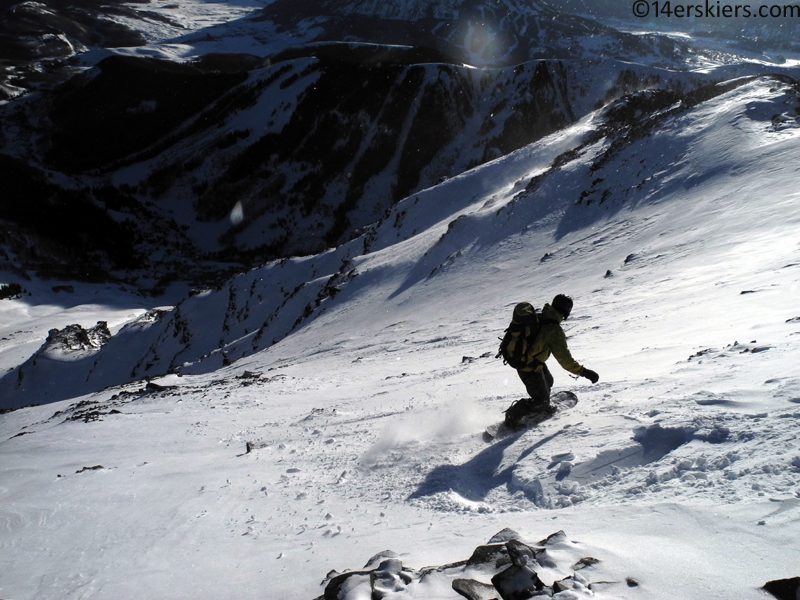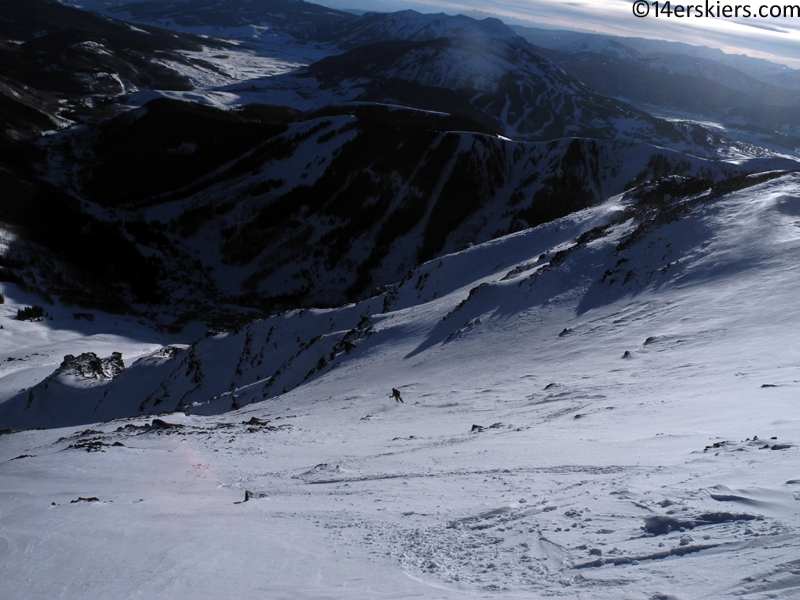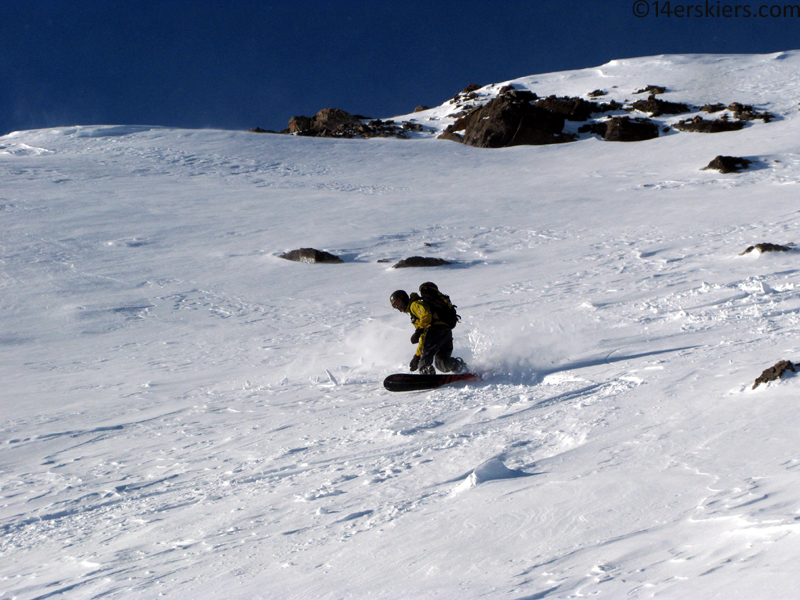 The first rockband looked a little interesting for Scott on his board: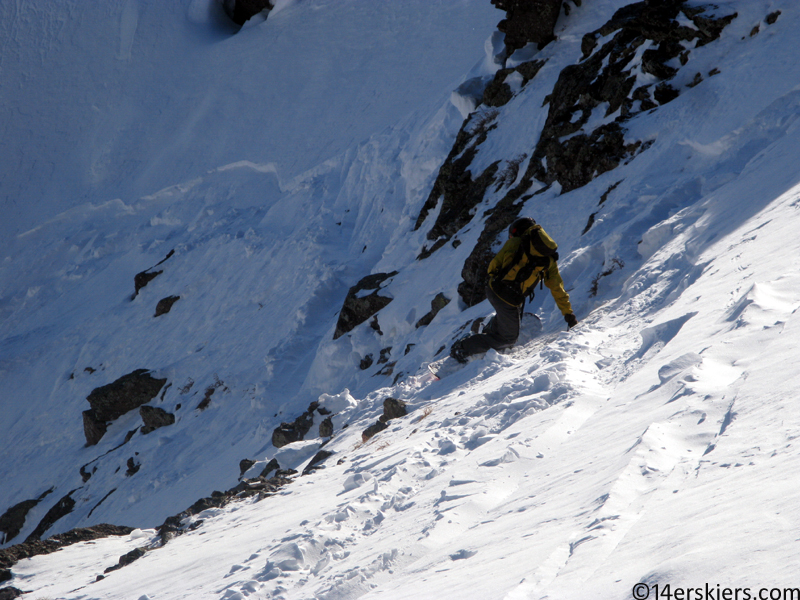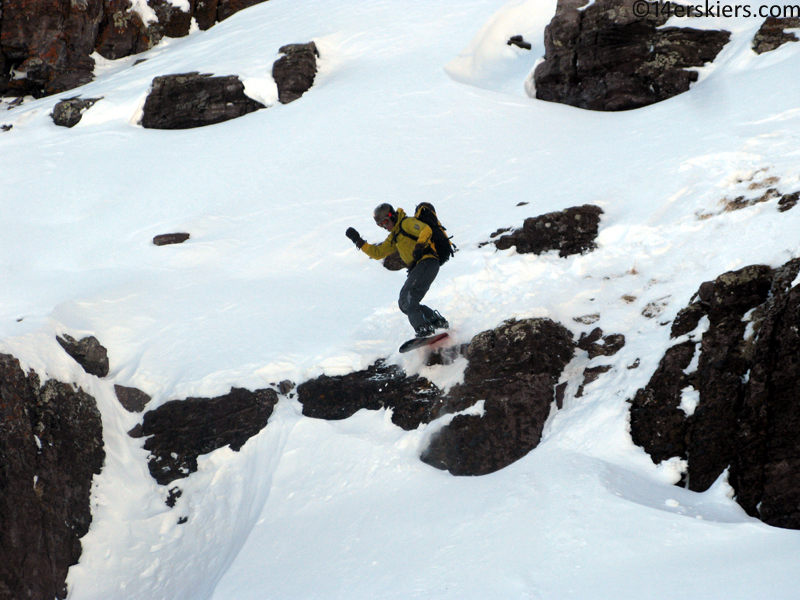 Snow conditions were variable. Some wind crusts, some sun crusts, and occasionally some nice powder turns.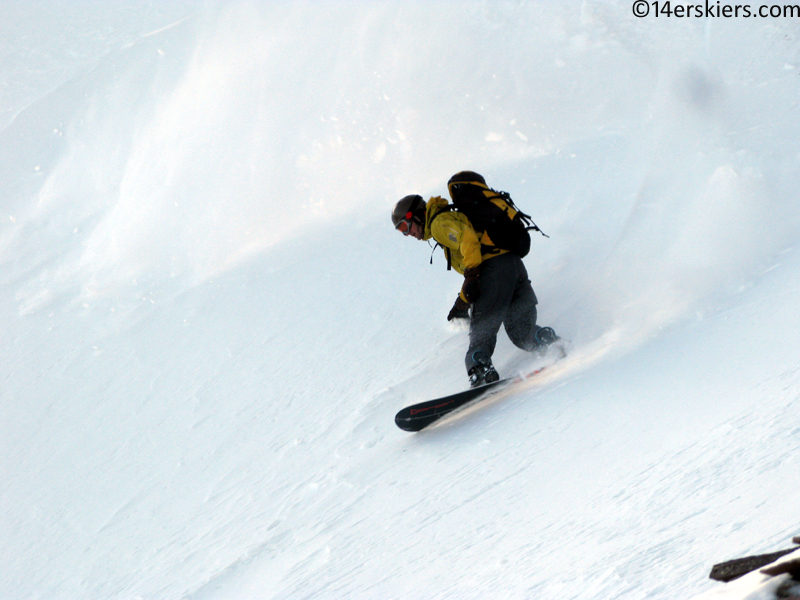 All in all, a great day on an aesthetic classic line! Til next time, Teo: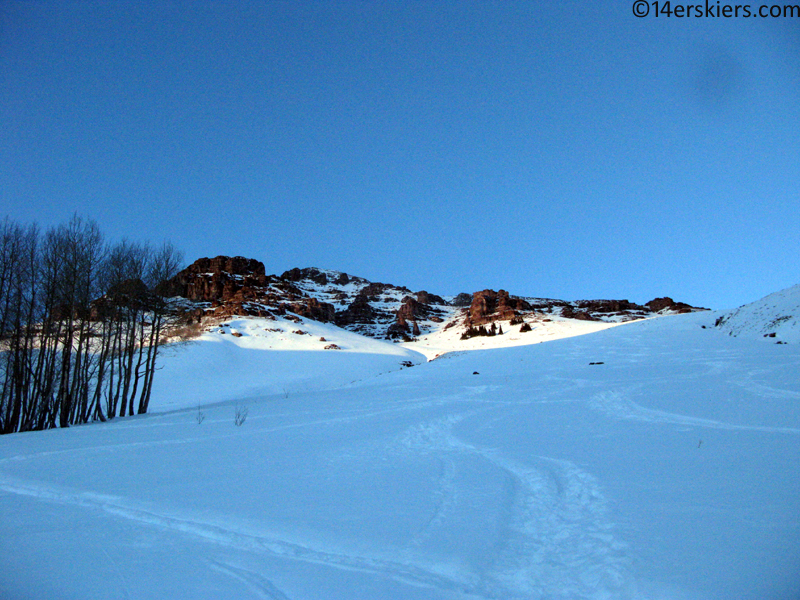 __________________________________________________________________________________________________________________

Frank
loves snow more than anything... except his wife.  He ensures his food is digested properly by chewing it 32 times before swallowing.He is a full-time real estate agent serving
Crested Butte and Gunnison
and would be honored to send you his
monthly newsletter.
Latest posts by Frank Konsella (see all)