It's Been Too Long: Monarch Crest 7.14.16
(Last Updated On: July 27, 2017)
Riding the Monarch Crest used to be at least a yearly experience for me. But for the past several years, we haven't done the classic Crest ride. There are several reasons- finding the time, finding the motivation to drive to a trailhead when we have single track right outside the door, or just wanting to ride new trails. On top of that, it's tough to decide what the best trail on Monarch pass is. Is it Agate? Starvation? Fooses? Greens? Ask 10 people and you may very well get 10 different answers.
But there's one sure way to find an excuse to ride the Monarch Crest. Know someone who hasn't ridden it! Our friend Natalie recently realized that mountain biking is a lot more fun than hiking- or at least a lot easier on the knees. Luckily for her, she's already strong and athletic so she can already do bigger rides like the Crest. Brittany and I both agreed we couldn't have ridden Monarch Crest after only a couple months of mountain biking. So there we were- enjoying the high alpine: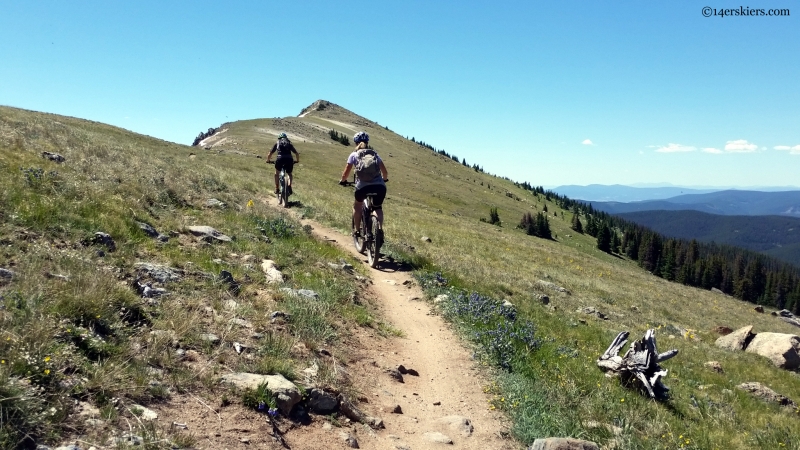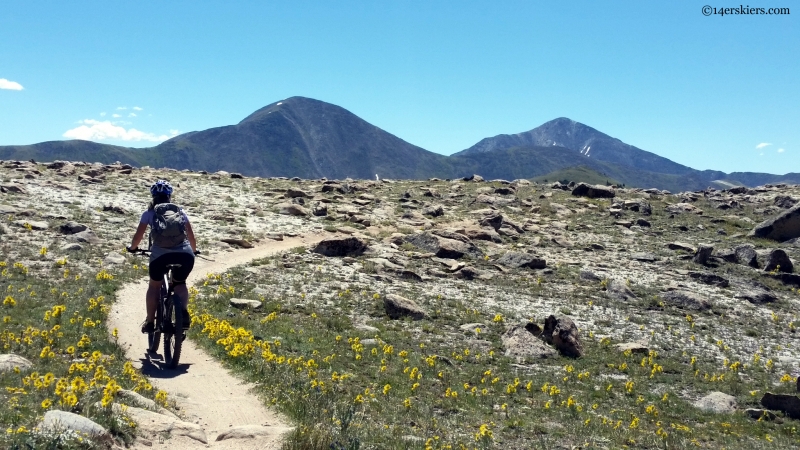 We even stopped to look around a little bit, to see what was right under our noses.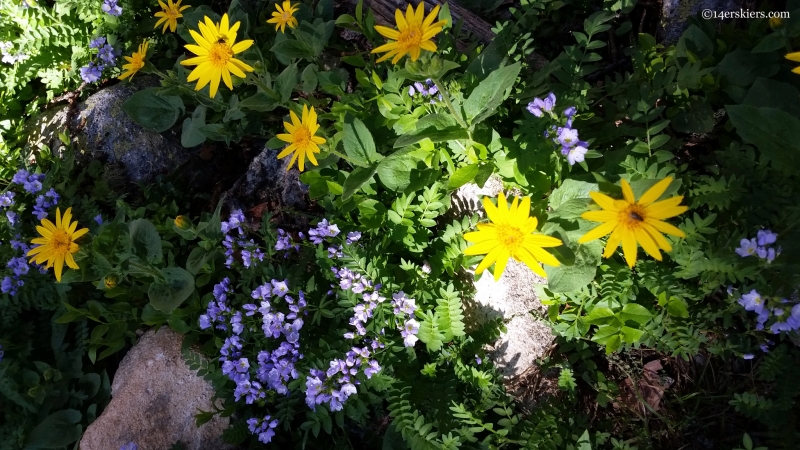 Brittany, getting as much riding in while she can.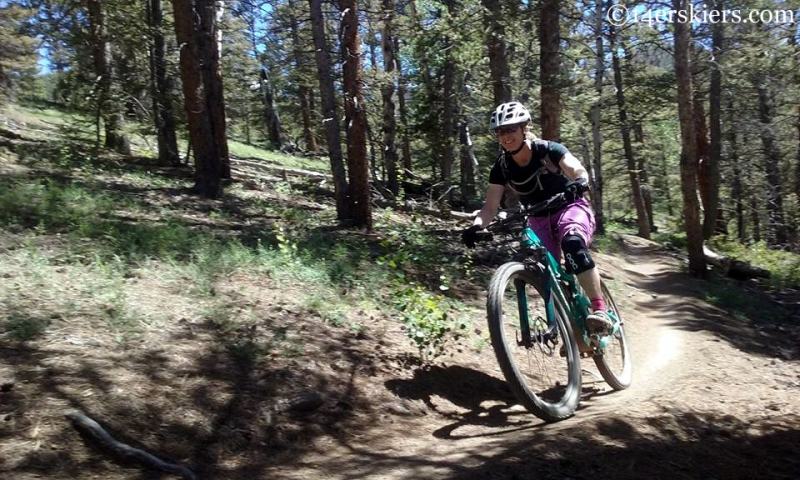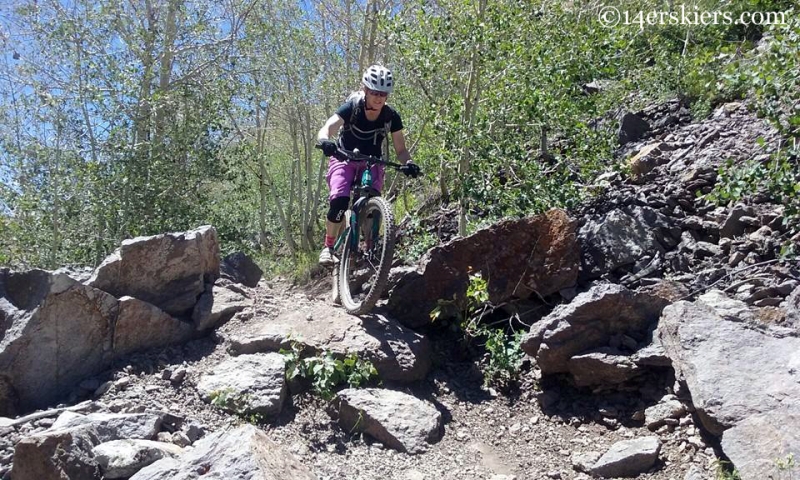 Frank: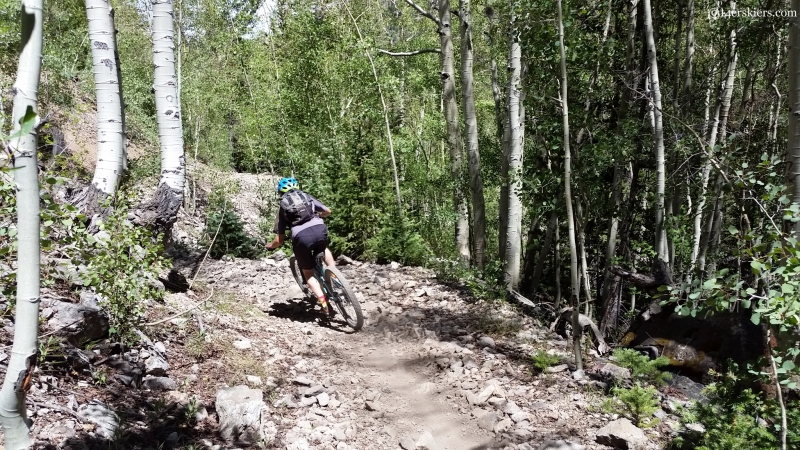 Brittany: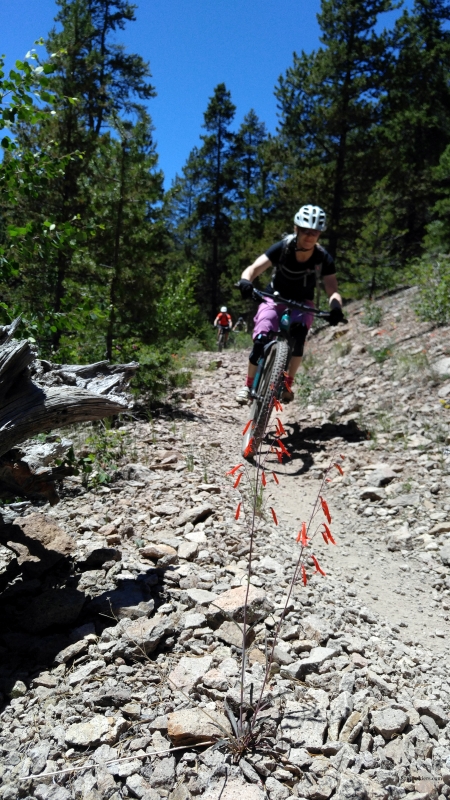 My favorite part of the Monarch Crest has always been the Rainbow trail. It's a bit cross country, but the drainage dips are so fun. Brittany disagrees with me, but it looks like she's having fun to me: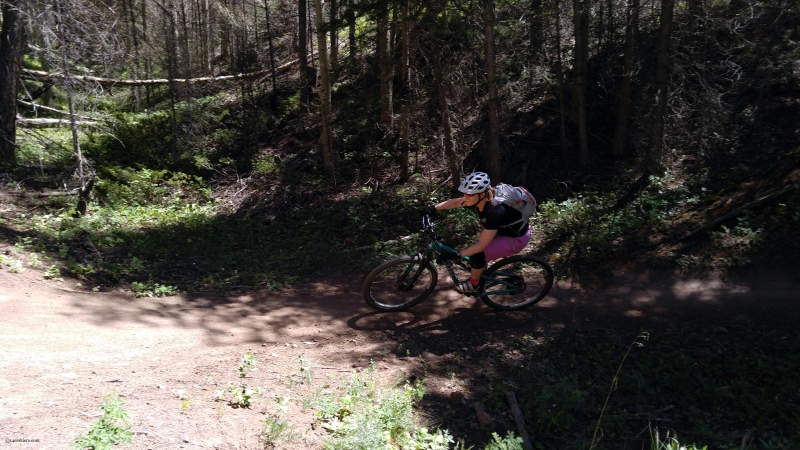 We had a blast, as we always do on the Crest. Next time… well, I have a new route I'd like to try- I'd like to know who's the boss (wink wink hint hint) Til next time…
Frank
loves snow more than anything... except his wife.  He ensures his food is digested properly by chewing it 32 times before swallowing.He is a full-time real estate agent serving
Crested Butte and Gunnison
and would be honored to send you his
monthly newsletter.
Latest posts by Frank Konsella (see all)
Summary
Description
Riding the classic Monarch Crest trail in Colorado
Author