TR: Star Pass to Double Top to Hunter Creek (16 July 2016)
(Last Updated On: August 14, 2016)
We like showing visitors around to the best mountain biking that we have. So, when our friend Larry came from Steamboat to check out the riding in Crested Butte, we put on a good show. Just a 2.5 weeks prior, Larry and I stood on top of Condundrum Peak, about to ski down the long-lasting couloir. From the summit, I pointed out Star Peak and told him about the superb mountain biking just on the other side of it. I told him he needed to go there. So, Star Pass became a destination for his Crested Butte trip.
We started out on the Cement Creek trail heading up the Cement Creek Valley.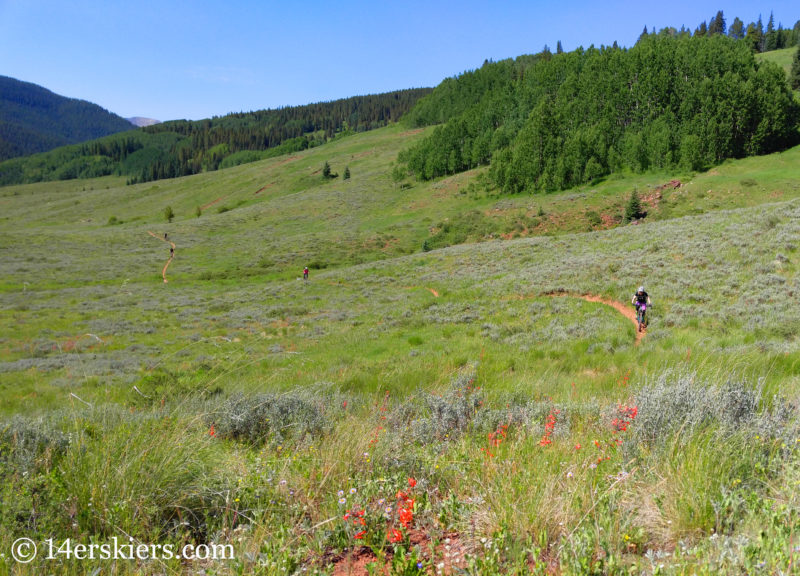 Once that trail ended, we following up the road where we caught trail 583. We were amazed at the condition of this trail. The Forest Service has been hard at work this year — rerouting the trail in some places, and digging out the trenches in others. 583 is very steep, but because of their hard work, I was able to ride every inch of it.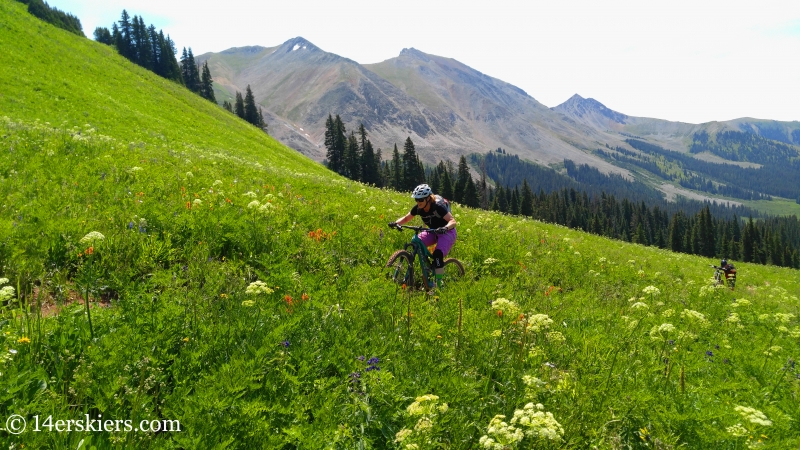 Frank.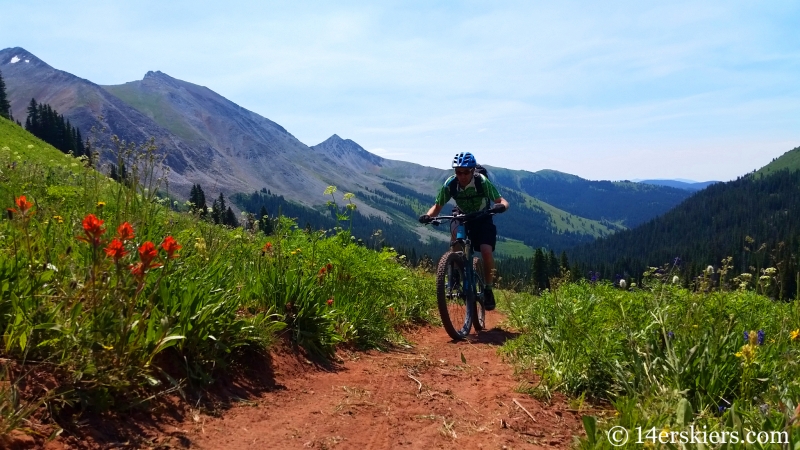 Frank and Larry.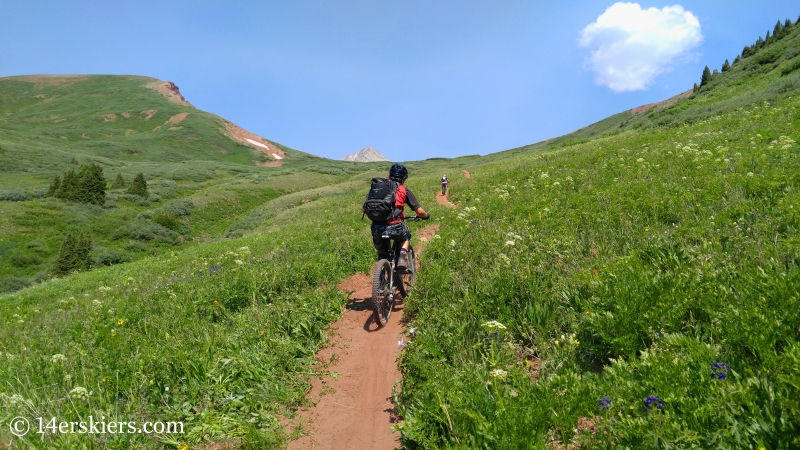 Me rounding up to the top.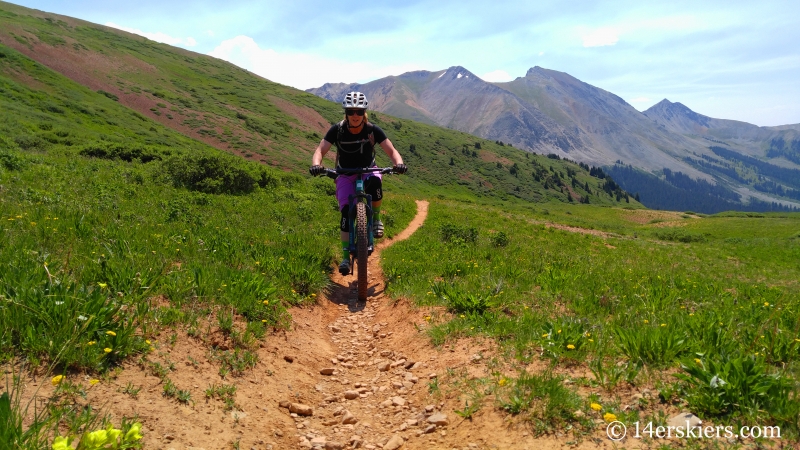 I never stop being amazed by the scenery at the top. Star Peak on the left, Taylor on the right.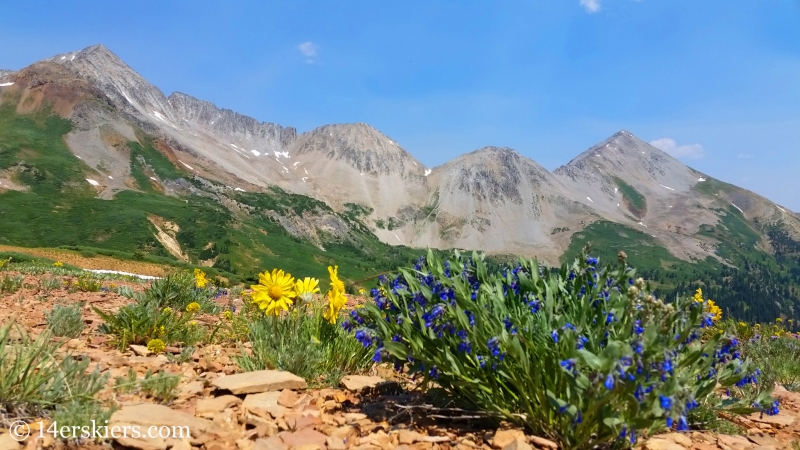 Looking the other way.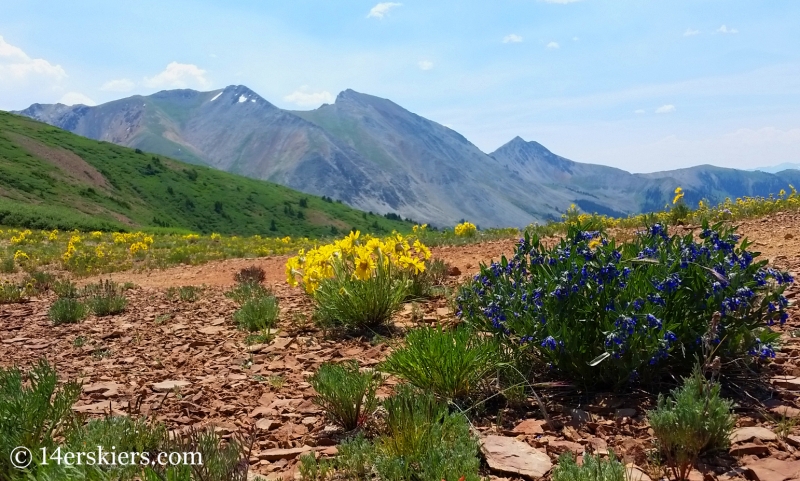 Alpine sunflower.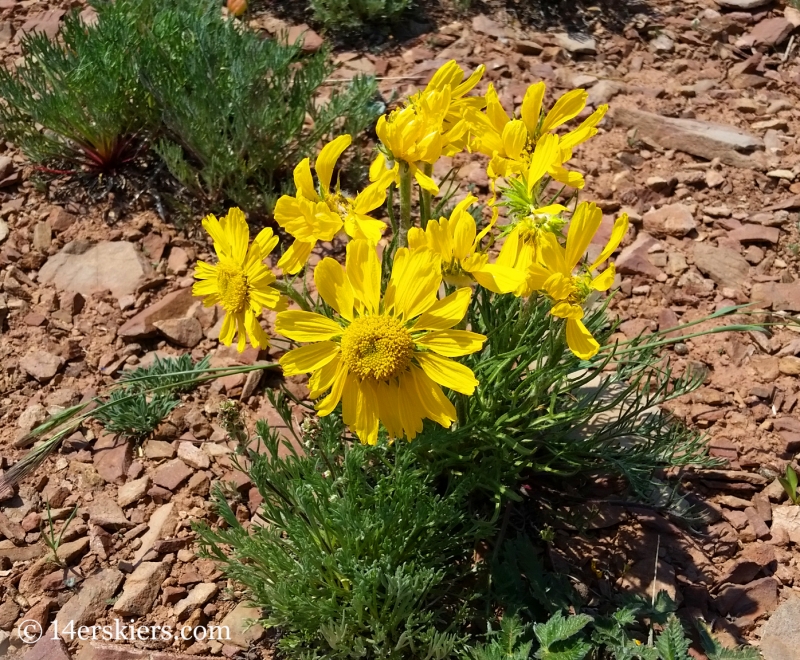 Frank and Larry enjoying the day.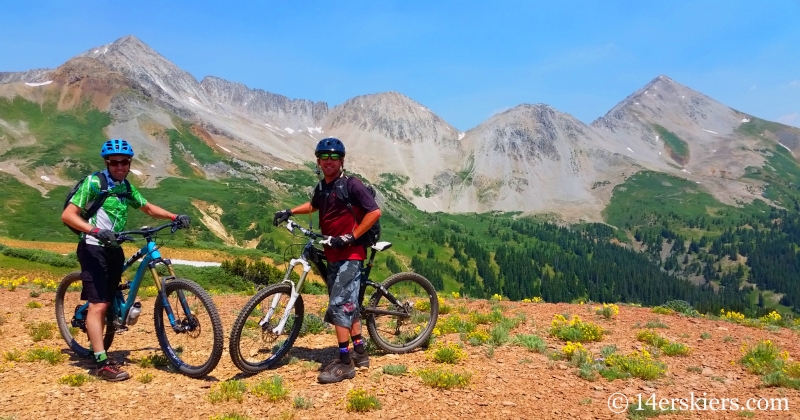 We had a short descent before making another climb to Star Pass. Larry.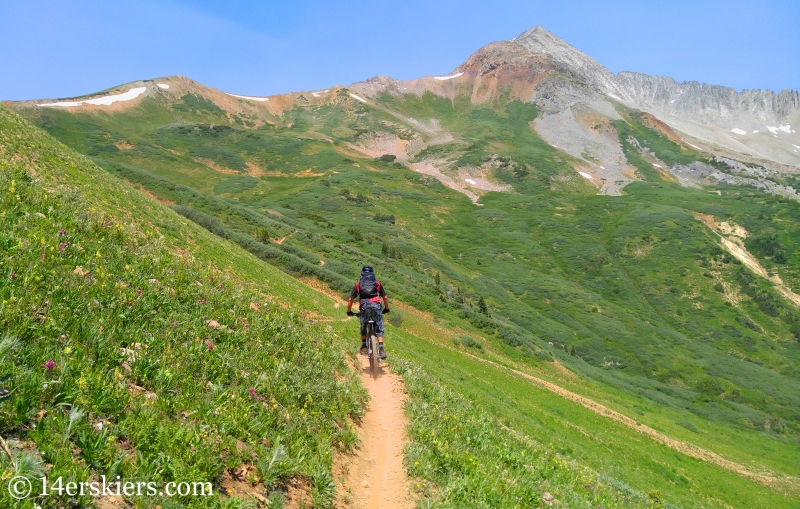 The mountains were flaunting their rainbow of colors.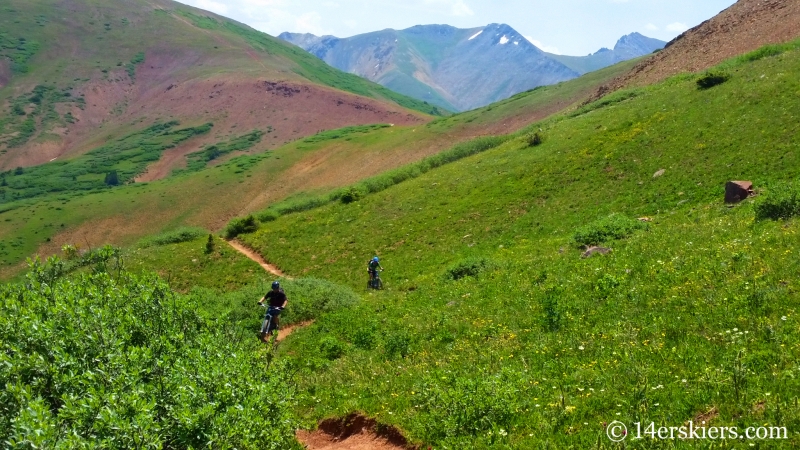 From the top of Star Pass, we had a wonderfully long descent down trail 400. Larry.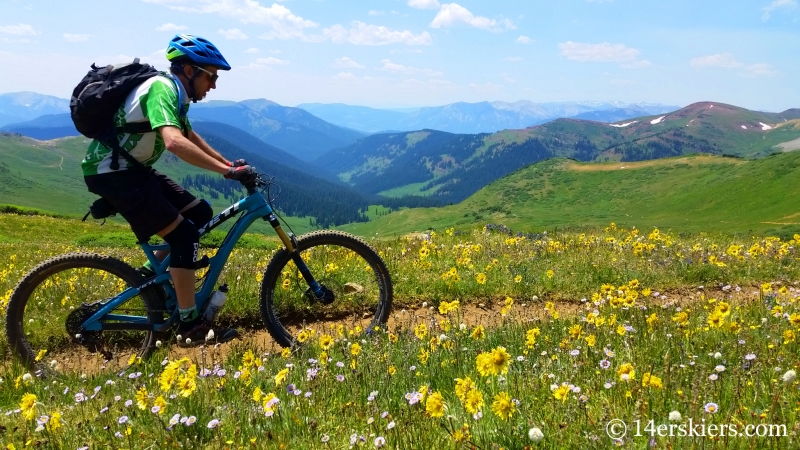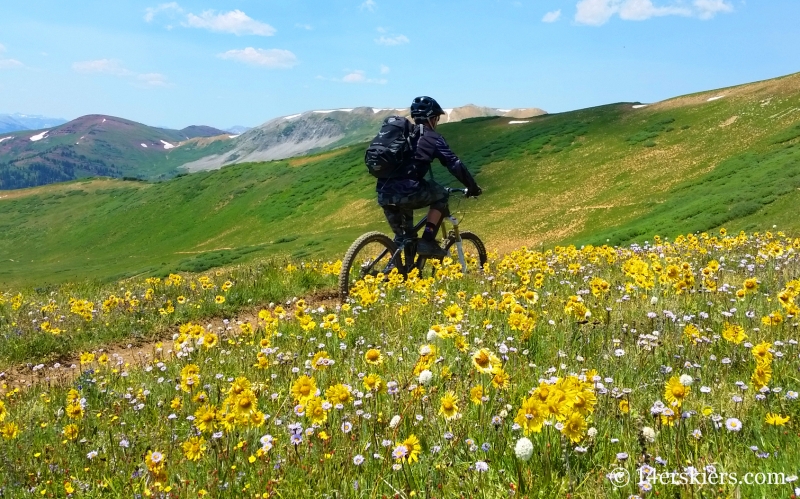 Me.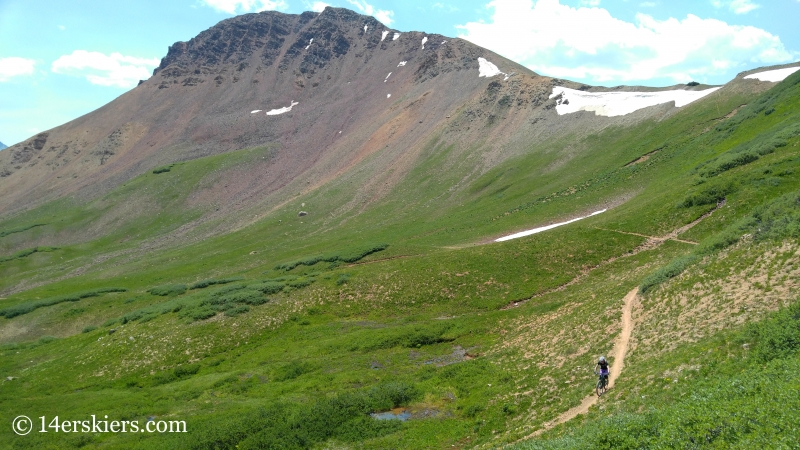 Larry.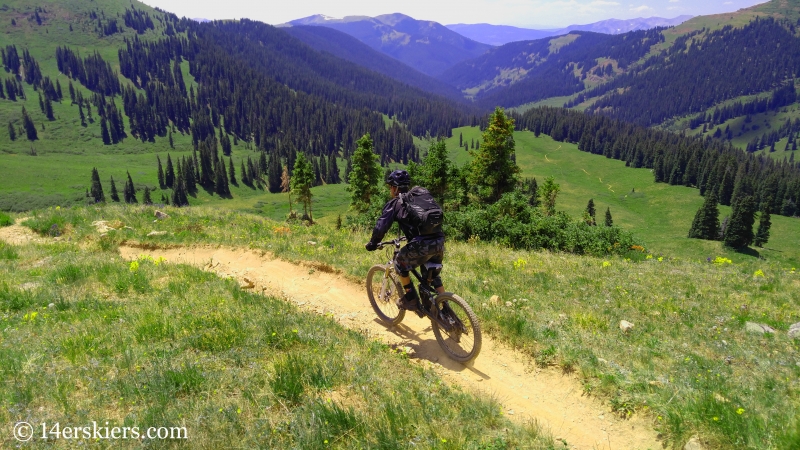 Me near the bottom, with the magnificent Star Peak in the background.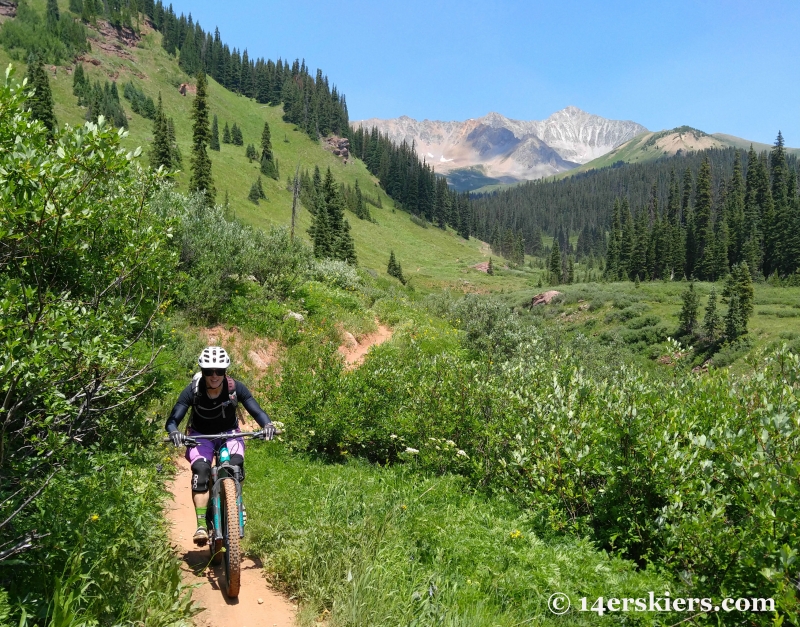 At the bottom of 400 we caught Block and Tackle. Larry.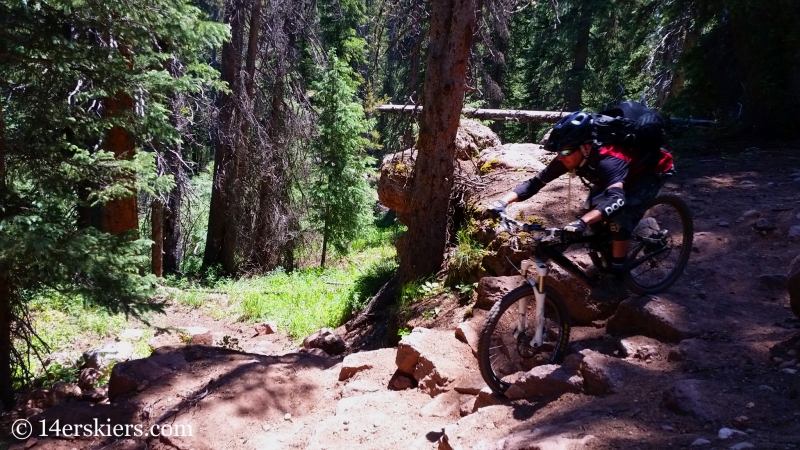 From there, we caught Double Top and headed upward some more.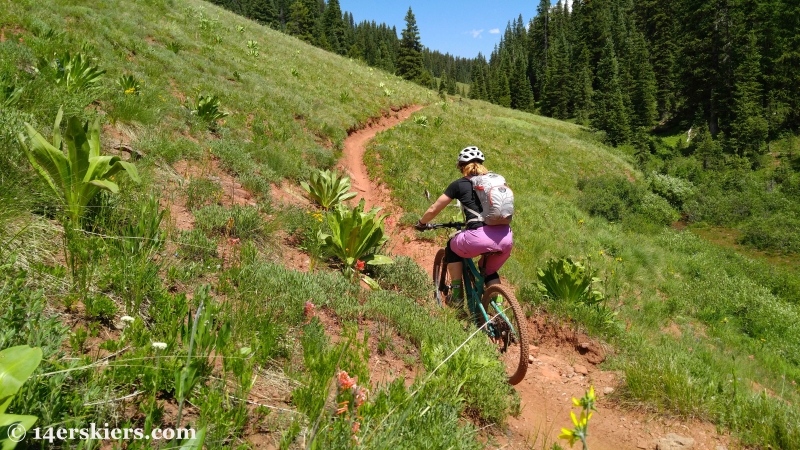 But Double Top also had an enjoyable descent toward Hunter Creek.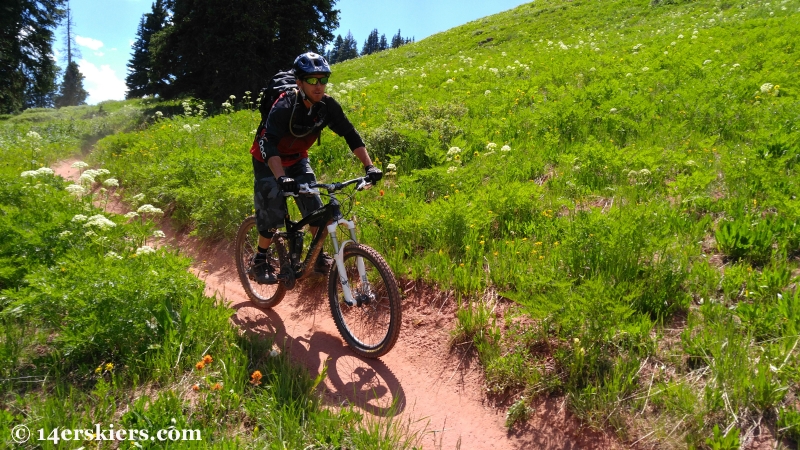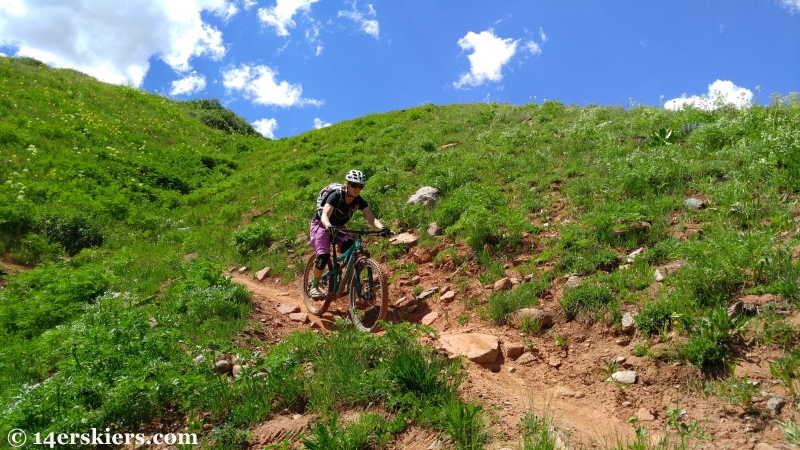 We descended the rest of the way down Hunter Creek trail…. And Hunter's is just so good we rarely stop to grab photos. I think it's one of the trails we've photographed the least. Consider that a good thing 🙂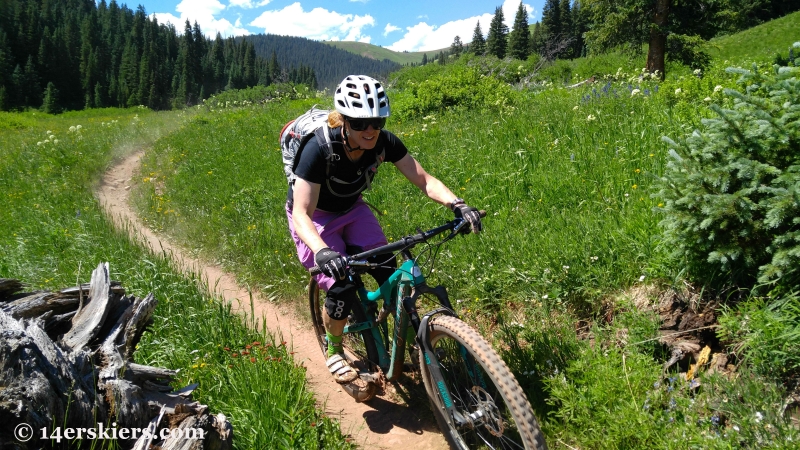 We retraced our tracks down Cement Creek trail.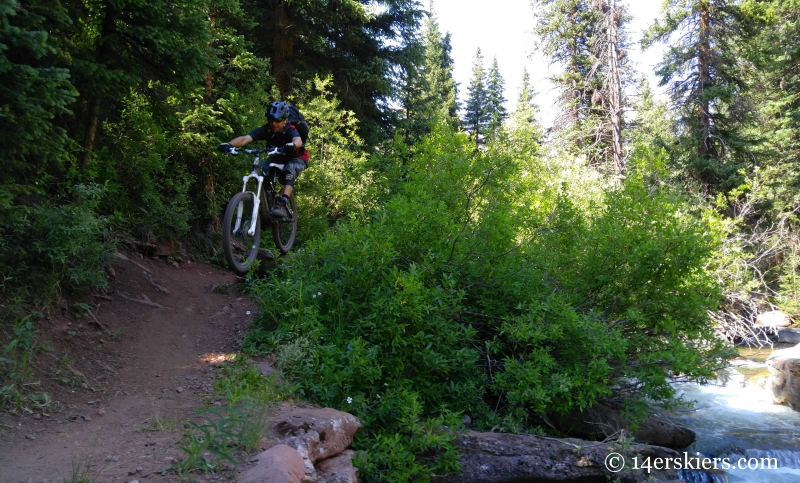 And landed shortly thereafter back at our car. Despite some nagging flies, it was a great day and a great ride. Glad we got to show Larry the non-standard goods!
Aside from skiing, biking, and all outdoorsy things,
Brittany Walker Konsella
also loves smiles and chocolate 🙂 Even though she excels at higher level math and chemistry, she still confuses left from right. Find out more about
Brittany
!
Latest posts by Brittany Walker Konsella (see all)
Summary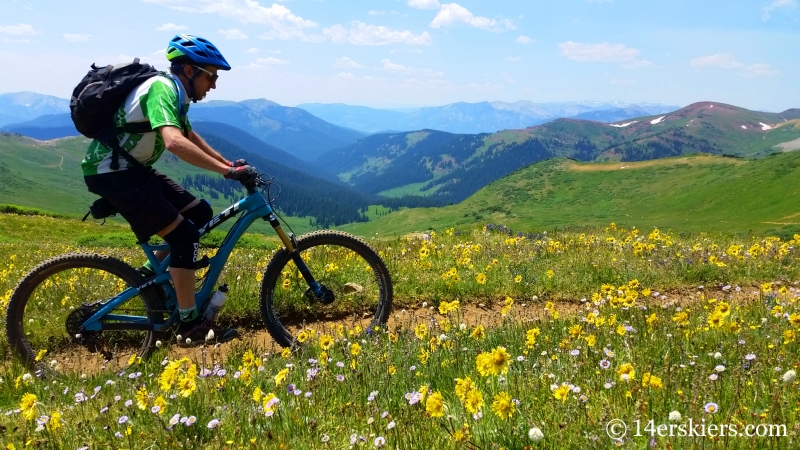 Article Name
Star Pass to Double Top to Hunter Creek
Description
There's more to ride in Crested Butte than the standards. Star Pass to Double Top to Hunter Creek is among the non-standard great rides in the area!
Author