(Last Updated On: March 27, 2017)
Springtime skiing can be such a crapshoot, in Colorado and everywhere else for that matter. Every spring, Brittany and I cross our fingers, hoping the dust storms don't ruin it all. Heavy snow in the spring is a double edged sword as well. We'll end up skiing powder, and that's a great thing, of course. But it also makes it hard to get into the alpine when it's constantly snowing. And then there's the schmoo factor.
Once the sun angle is high overhead, as it is in the spring, it doesn't take much sun to affect the snowpack. And the rocky faces and couloirs that we're after in the spring tend to quickly shed their new snow if the sun comes out after a storm before the snow has a chance to lock up. So, during snowy spring weather like we've had this year, we frequently find our lines to be in less than perfect condition. Skier's Point in the Gore range was no exception, though we persevered and found great snow above the wet slide debris (aka schmoo).
Brittany had spotted these lines a little earlier in the spring from the Birthday Chute and Outpost Peak and wanted to get back to them. It's always nice to ski with a local, so we were happy that our good friend Matt Kamper finally had some time off after a long ski season patching people together at the Vail hospital.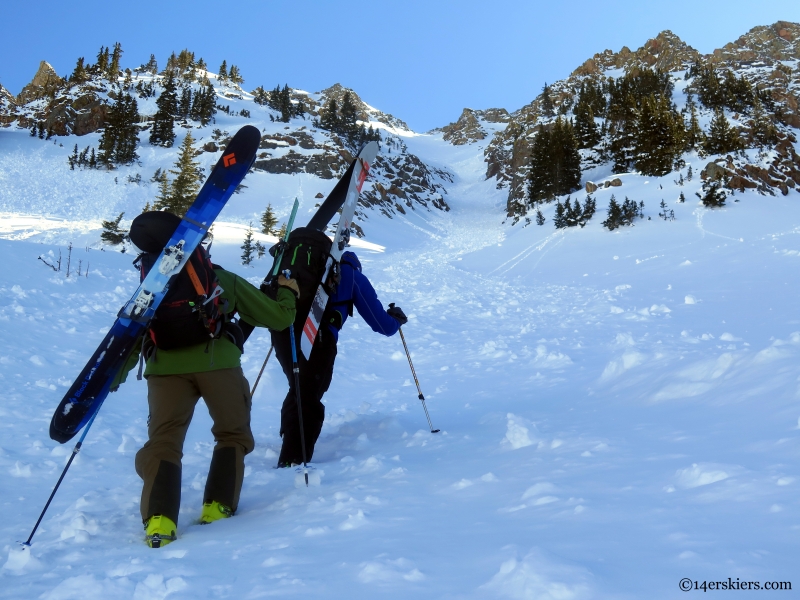 The good news was that we climbed above the debris, and the snow started to look really good, actually:


There is a lot to look at in the Gore range. Every peak and every face seemed to have multiple options for skiers…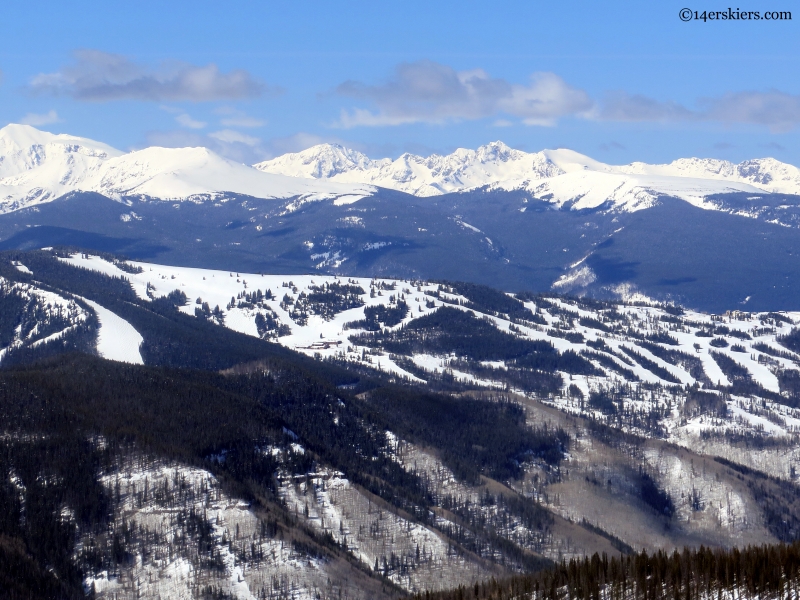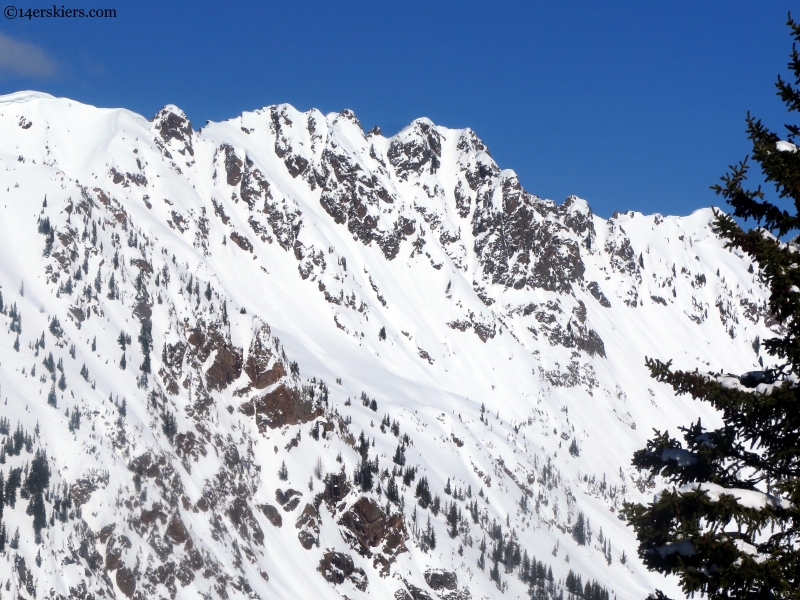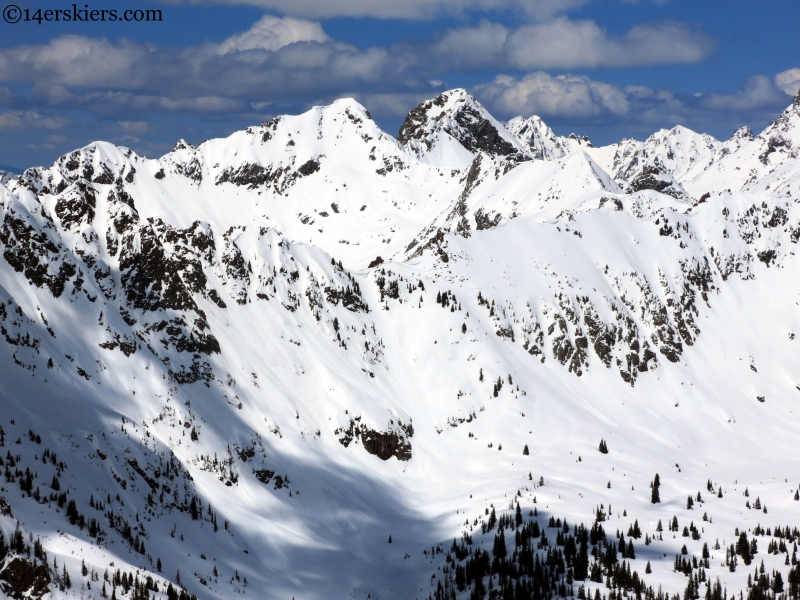 After struggling through what was deep snow at times, we dropped in. The top half of the line, especially trending skier's left, was still holding powder snow.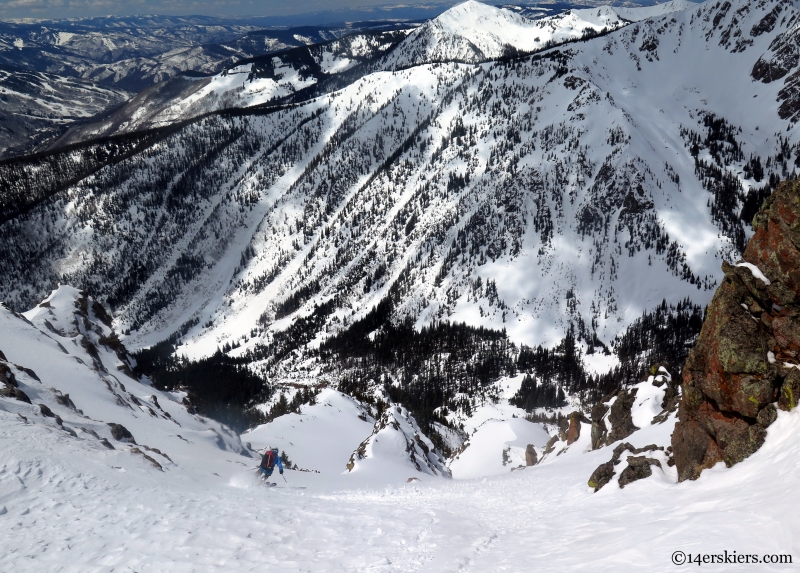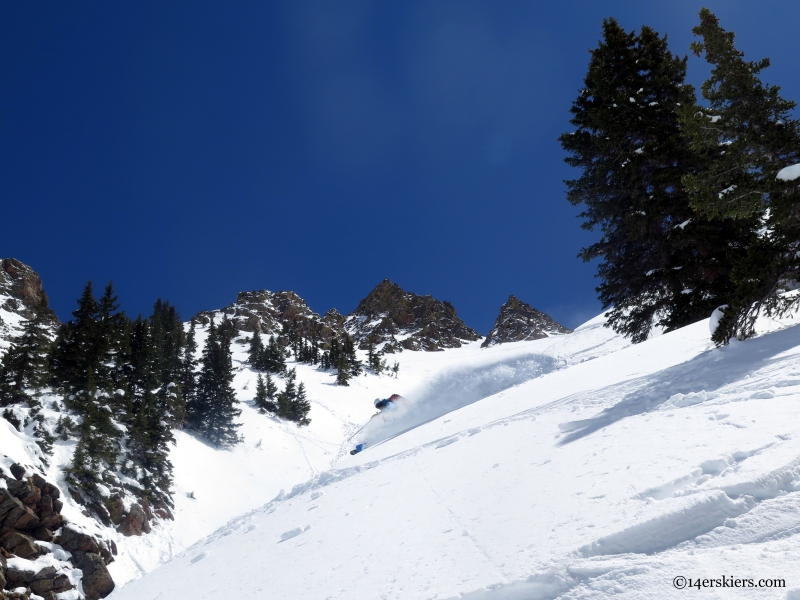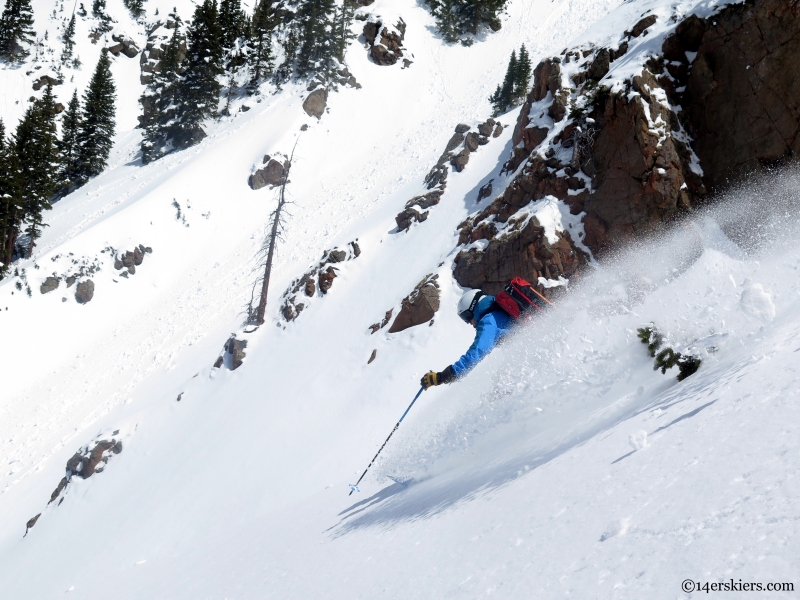 Matt: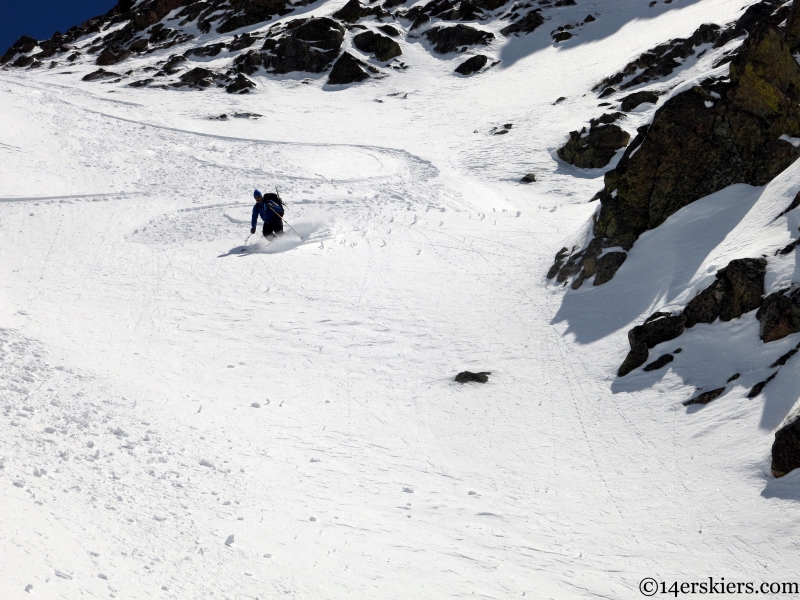 Matt's racer background is still there: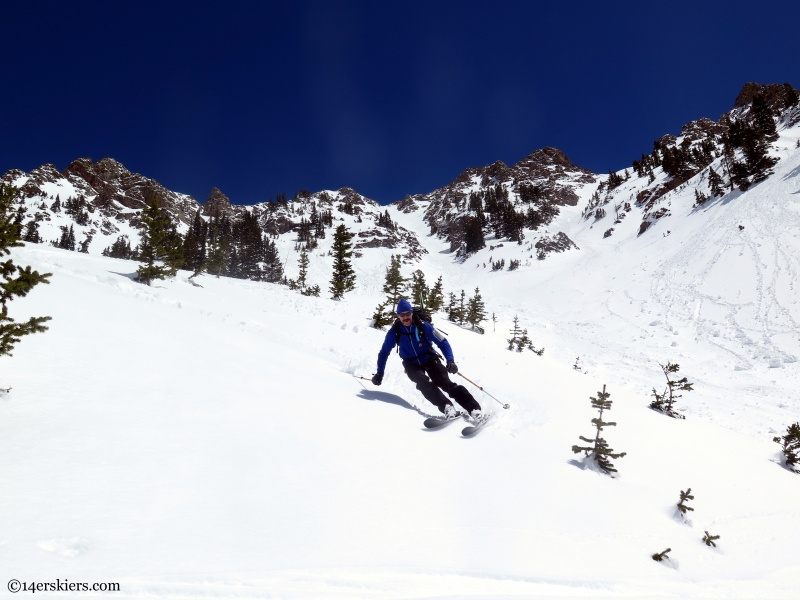 Brittany, working the aspects: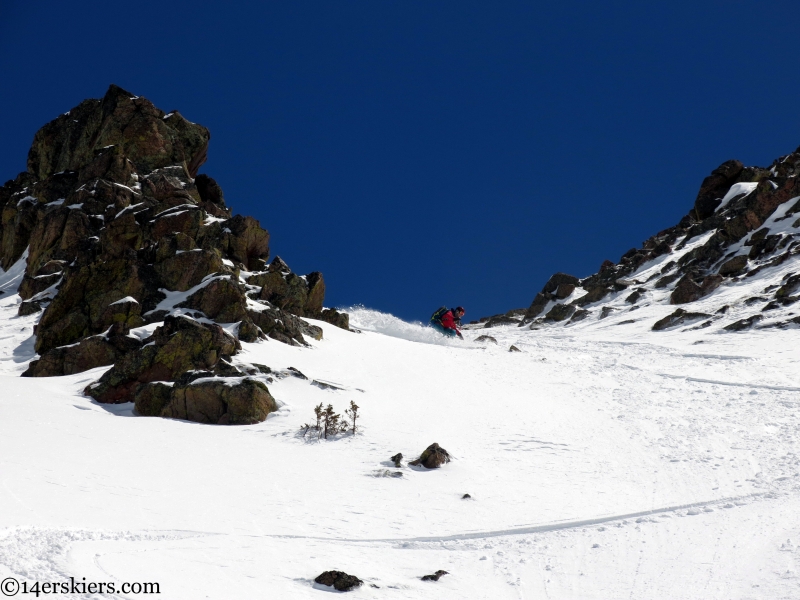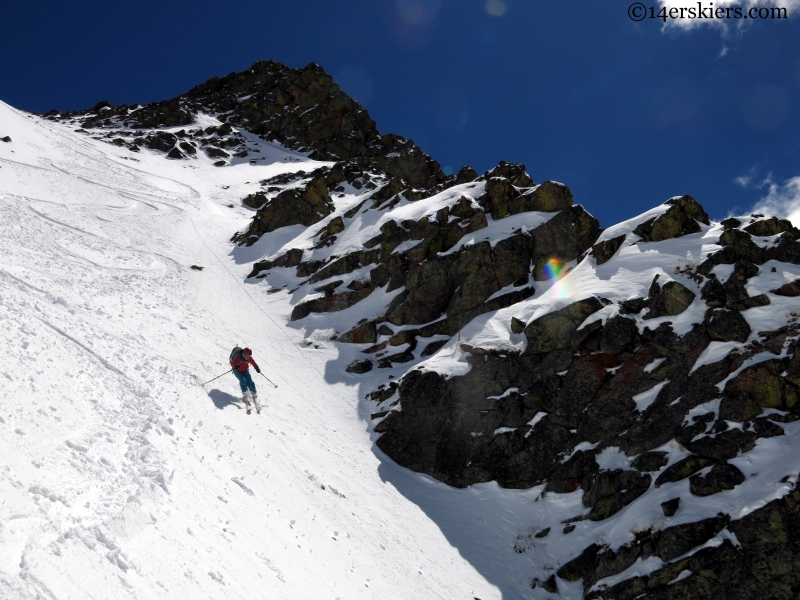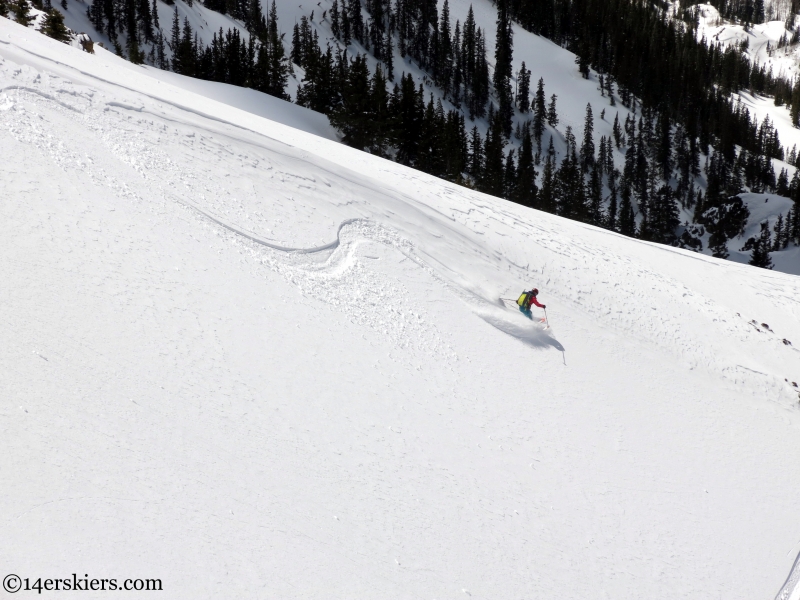 Eventually, we got back down to the debris and the ski quality went down a bit. Still, we were usually able to find decent snow at the margins of the couloir.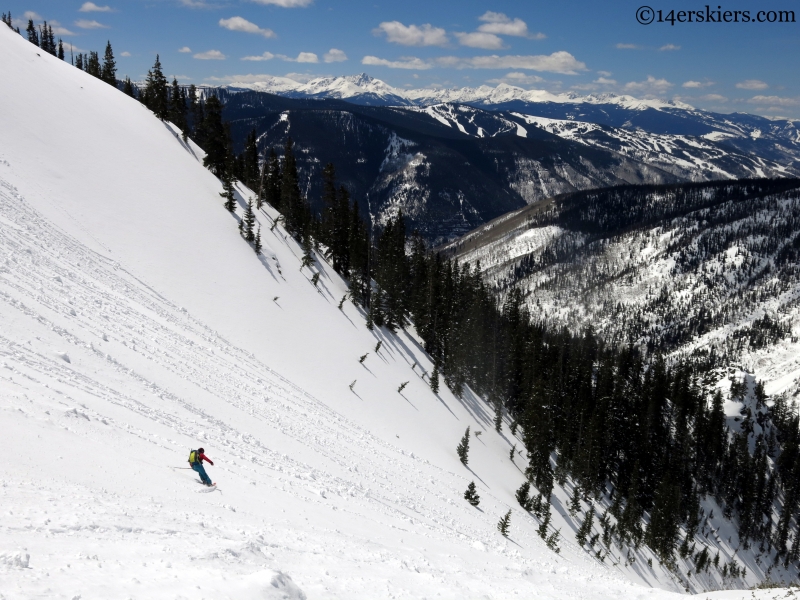 We made our exit down the valley like most Gore exits- over hills, through streams, under logs, and battling willows. Until the trail, at least: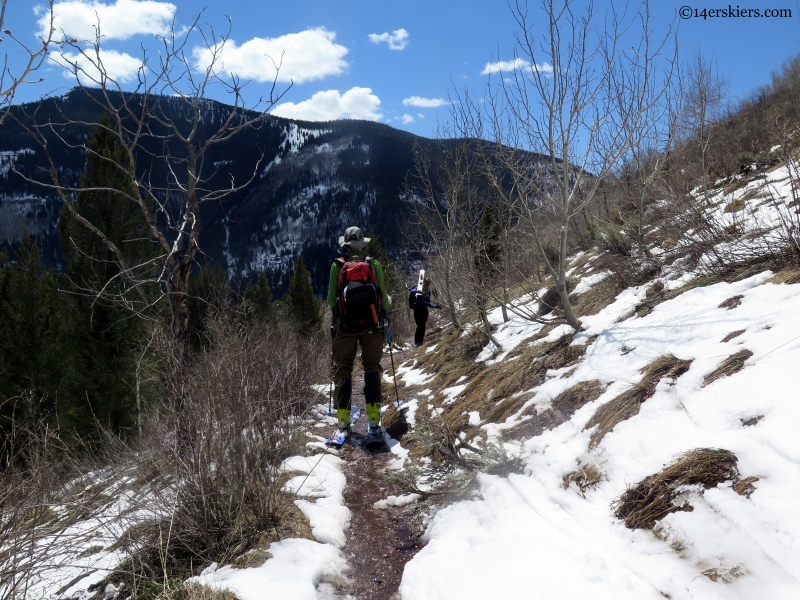 In the end, we had great turns despite the grim appearance of the lower chute. It happens a lot- just a couple of days ago near Telluride we were also able to climb through debris to find the good stuff. As they say, "you never know if you don't go…"
Looking for a new backcountry binding? Check out the newest version of the Vipec:

Frank
loves snow more than anything... except his wife.  He ensures his food is digested properly by chewing it 32 times before swallowing.He is a full-time real estate agent serving
Crested Butte and Gunnison
and would be honored to send you his
monthly newsletter.
Latest posts by Frank Konsella (see all)
Summary
Article Name
Description
Spring 2016 ski descent of Skier's Point near Vail, Colorado in the Gore range.
Author