(Last Updated On: April 19, 2016)
Brittany and I headed to Aspen not quite sure of the conditions we would find. Wind and sun (in other words, typical springtime weather) had conspired to raise doubt on current conditions, but a few inches of fresh gave us hope as well. Ski Hayden rises 4300′ above the Castle Creek valley and seemed like a good choice for "further investigation". In the end, we were able to find good conditions on a classic route that was first skied in 1937.
After hiking for what started to feel like forever through the forest, we finally broke into the alpine underneath the "Stammberger face".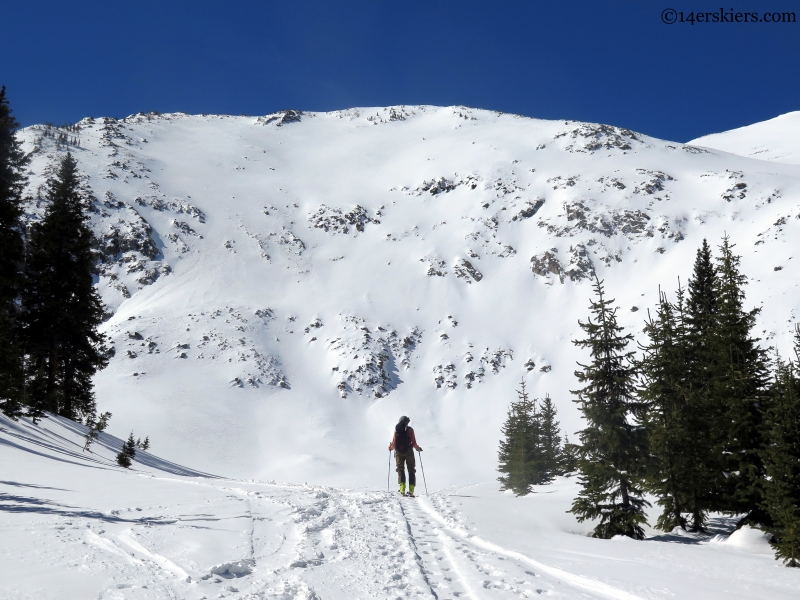 One of the best parts of Ski Hayden is the views. When we reached a ridge with views of the East face of Pyramid and the Landry Line, I called a lunch stop right then and there. Still my favorite line in CO, by a wide margin.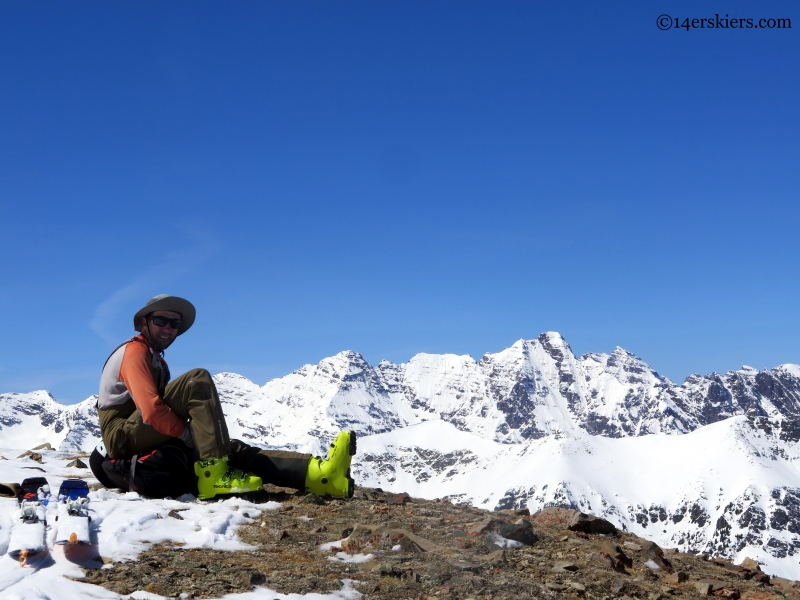 Brittany on the final push to the summit: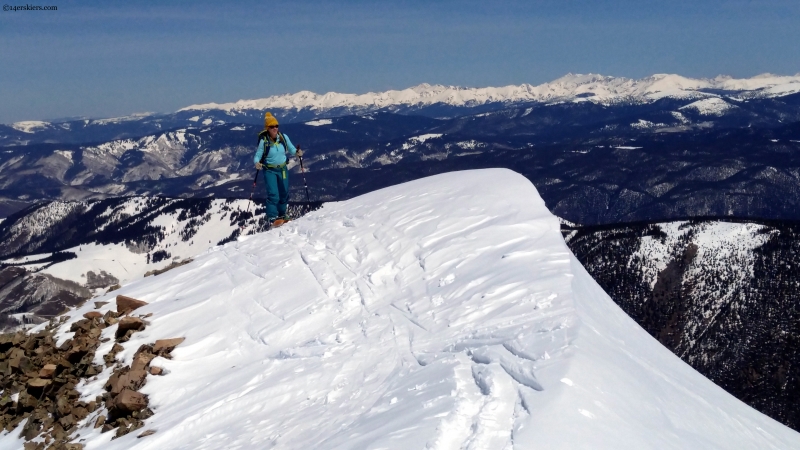 More eye candy from the summit- The actual Hayden Peak: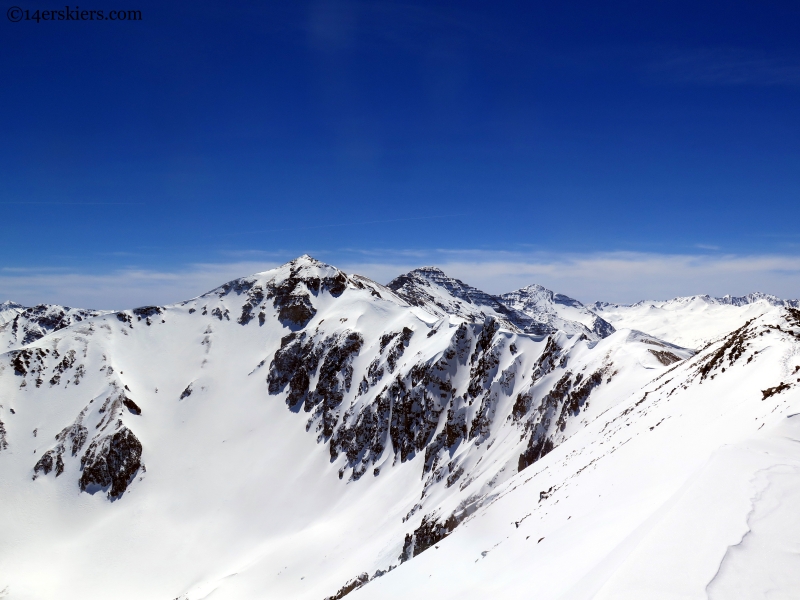 Hunter and Keefe. Sadly, if you look closely, you'll see some ugly ski tracks that mostly traversed across the face: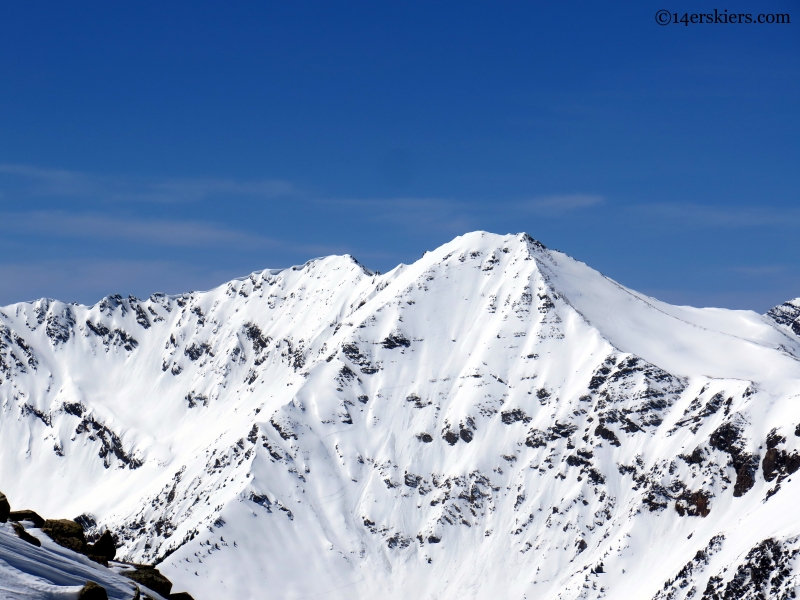 On the way up, we had observed that while much of the snow was wind affected, other parts were surely holding what we affectionately call "rippled pow". That's exactly what we ended up skiing. That, and occasional windboard: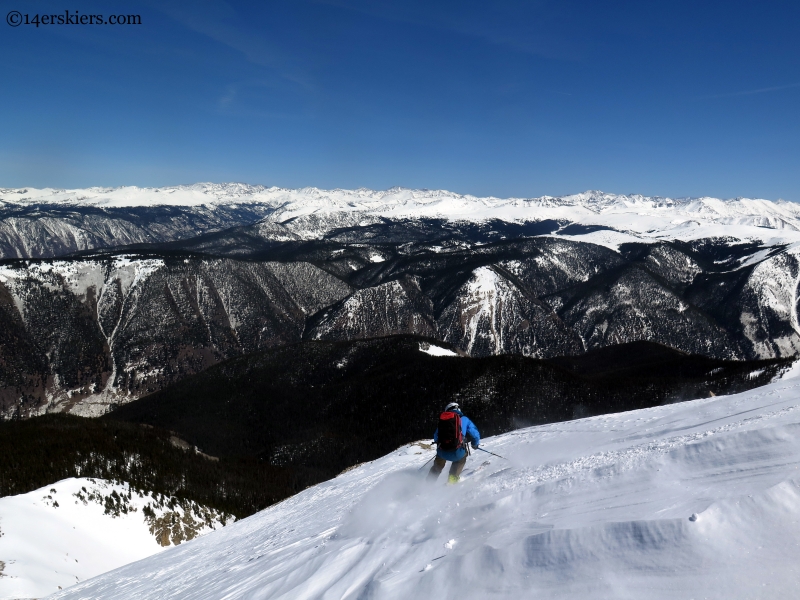 Brittany on the rippled pow: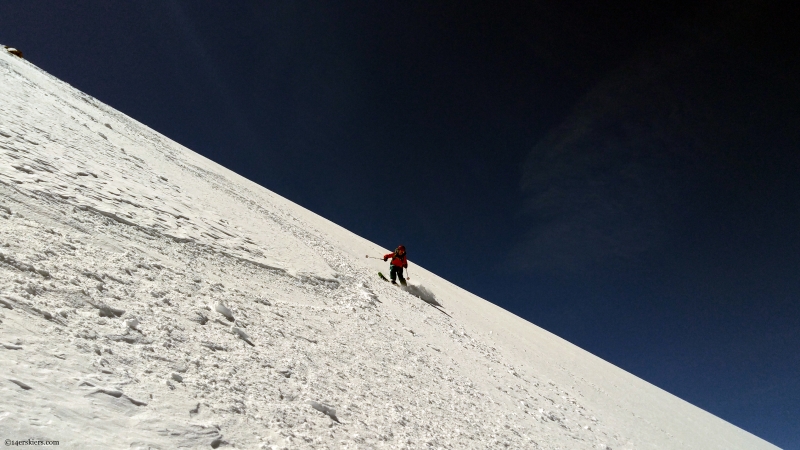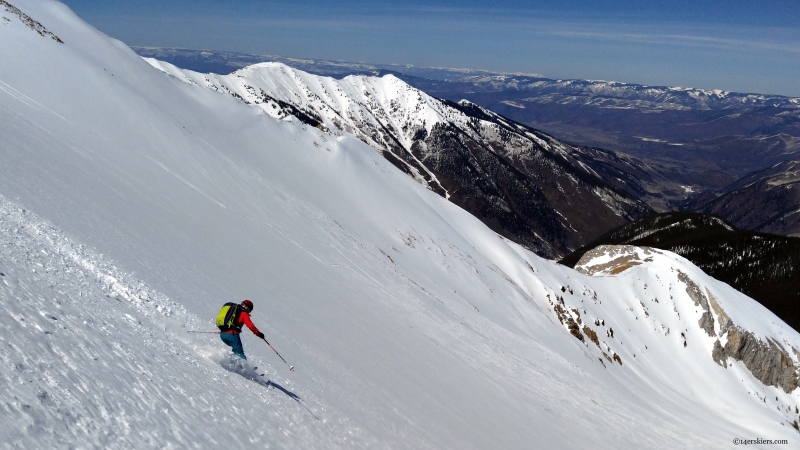 Feeling good about the stability, we headed over to the steeper Stammberger face that we had climbed under earlier. This is a great playground and had the best snow of the day. Frank: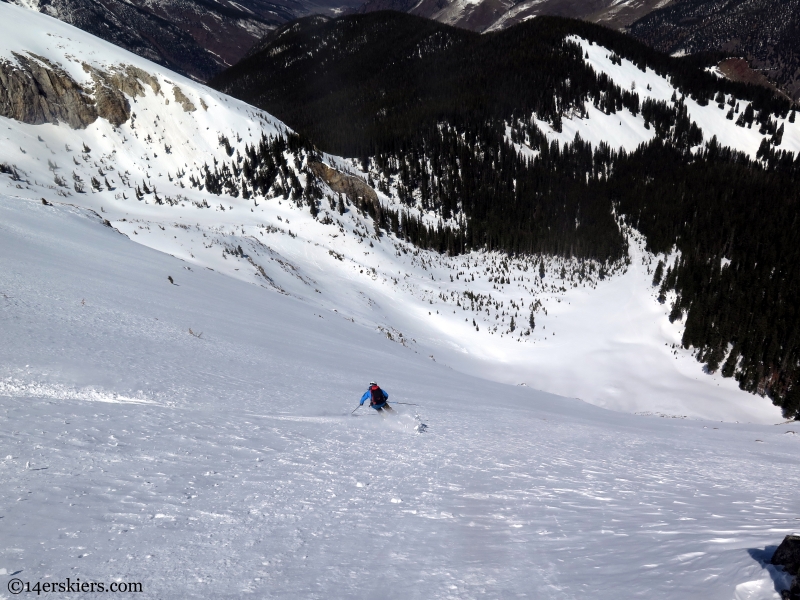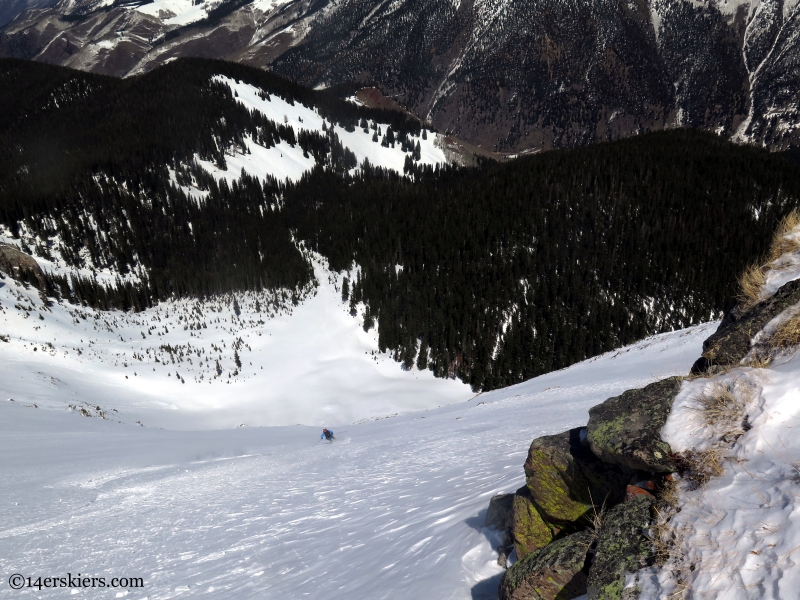 Did we mention that it was a nearly perfect day: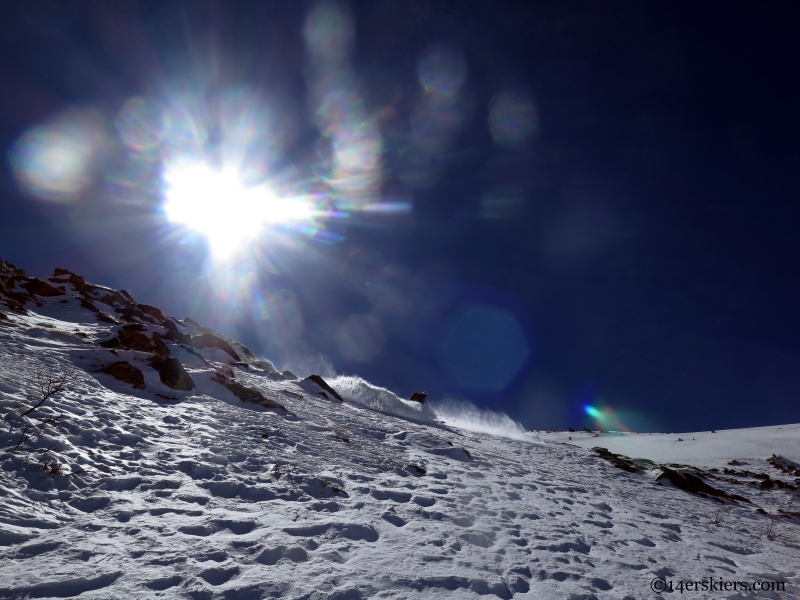 Brittany nearing the bottom of the face: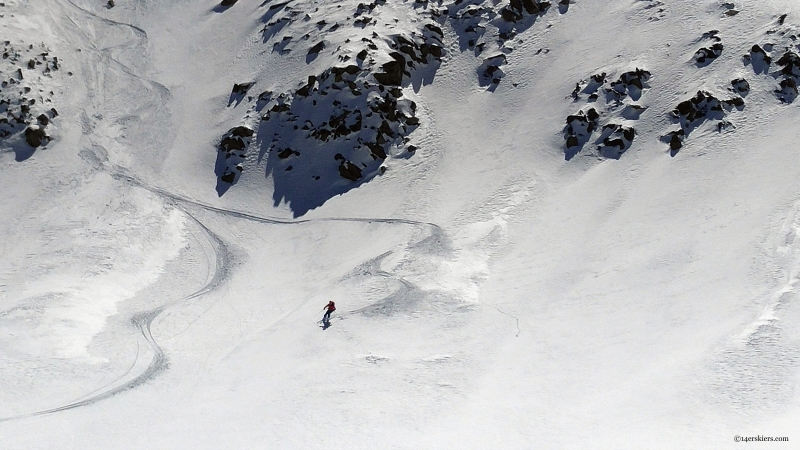 Back at the car, we actually remembered to bring a couple of beers for once, and we were able to toast our tracks which are visible in this photo: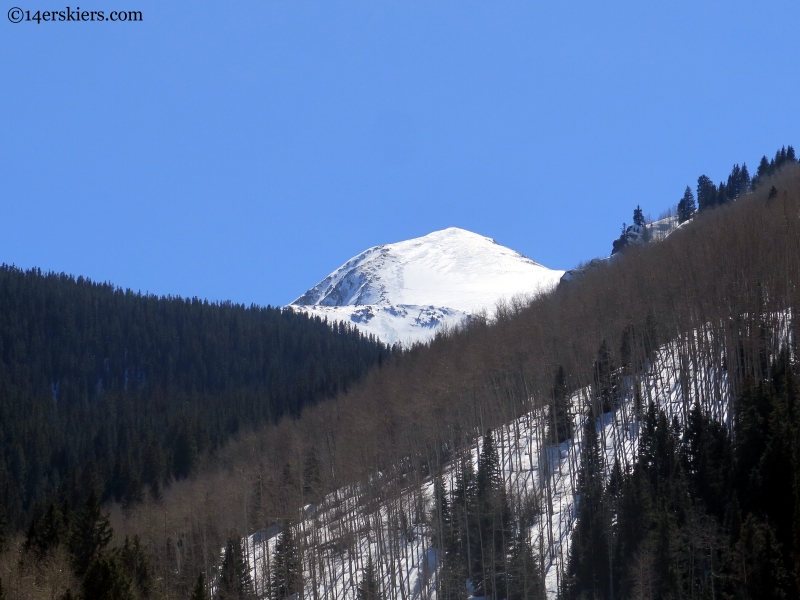 We couldn't have asked for a more beautiful springtime day to ski a classic in great conditions!
Just in case:

Frank
loves snow more than anything... except his wife.  He ensures his food is digested properly by chewing it 32 times before swallowing.He is a full-time real estate agent serving
Crested Butte and Gunnison
and would be honored to send you his
monthly newsletter.
Latest posts by Frank Konsella (see all)
Summary
Article Name
Description
Skiing the classic North Face of Ski Hayden in the Elk Mountains near Aspen, CO.
Author