(Last Updated On: June 28, 2015)
The ski season was still going strong, so Brittany and I started talking about new places to check out. We had heard about Clear Lake in the San Juans near Silverton from some friends. As is often the case in the San Juans, access looked good and the basin looked like it would have lots of choices, so that's where we headed, along with Josh and Natalie. Some downed trees blocked the road a little lower than we had hoped, but we still found ourselves at treeline before we knew it. We had a great view of Ice Lakes basin along the way: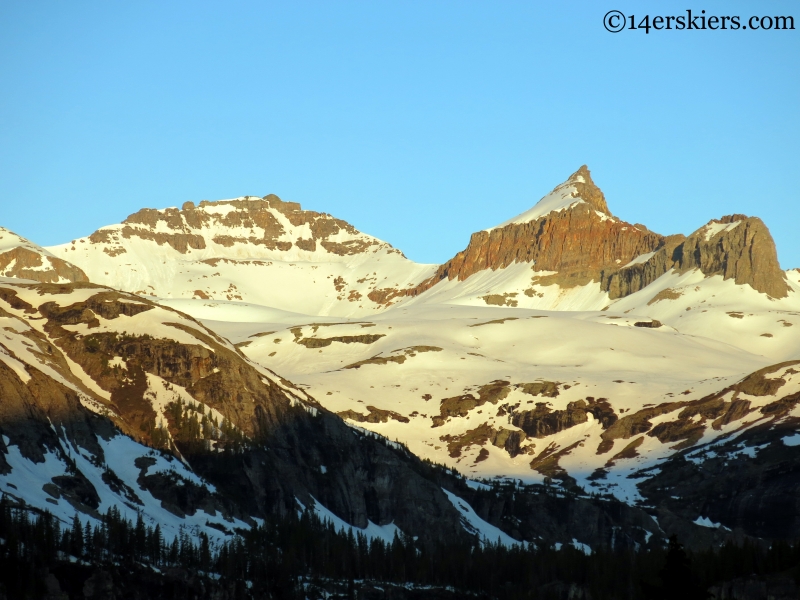 We were hoping to ski some of the couloirs in the area, but the recent heat and rains created huge runnels and we had to shift plans.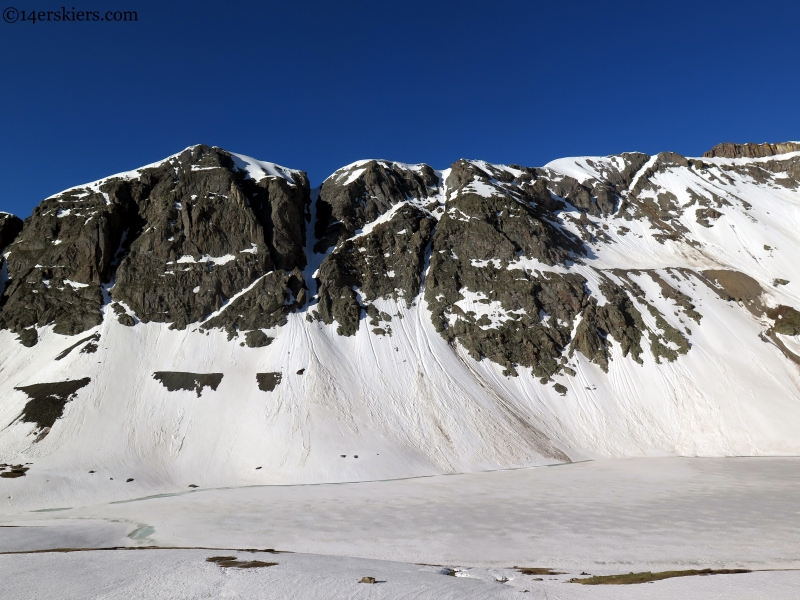 The southern facing slopes above the lake on a subpeak of South Lookout Peak looked smooth and fun as a consolation prize.: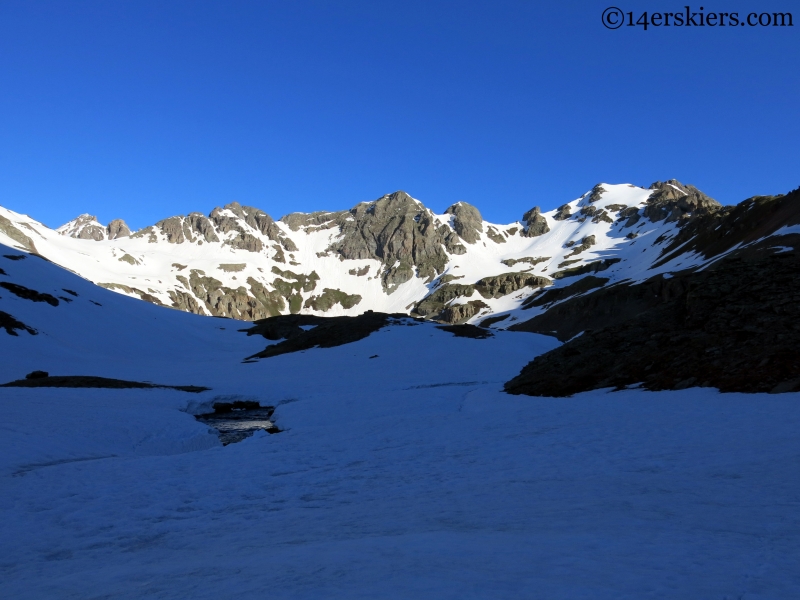 A quick climb brought us to the top of the line.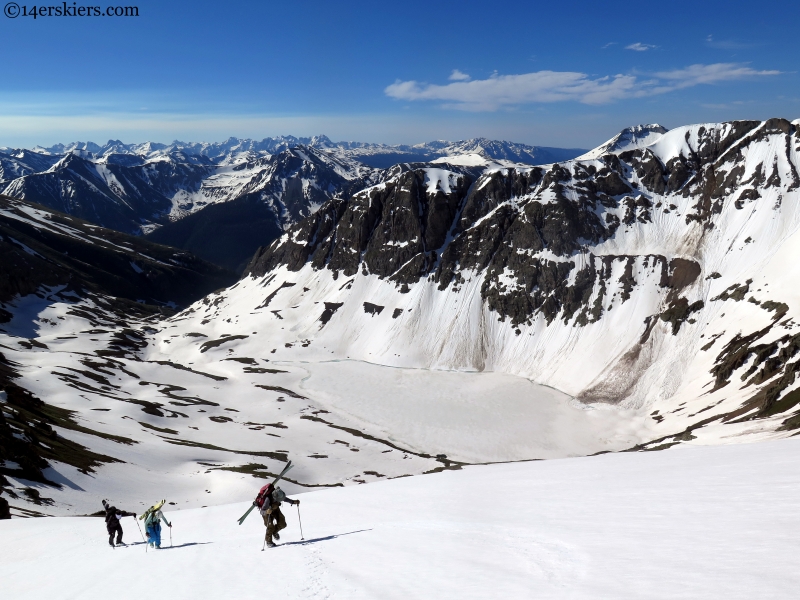 Josh: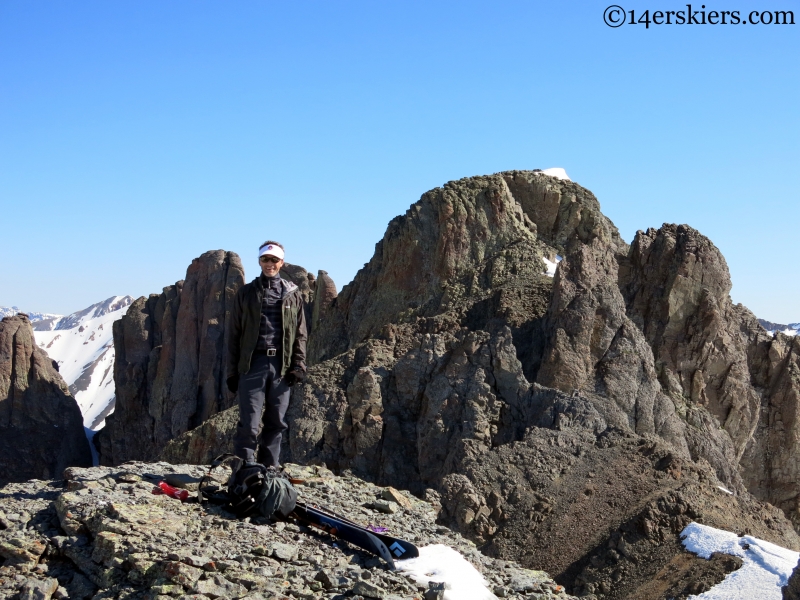 A few people have told us that Rolling Mountain should be on our list. Now that I've seen it, I concur: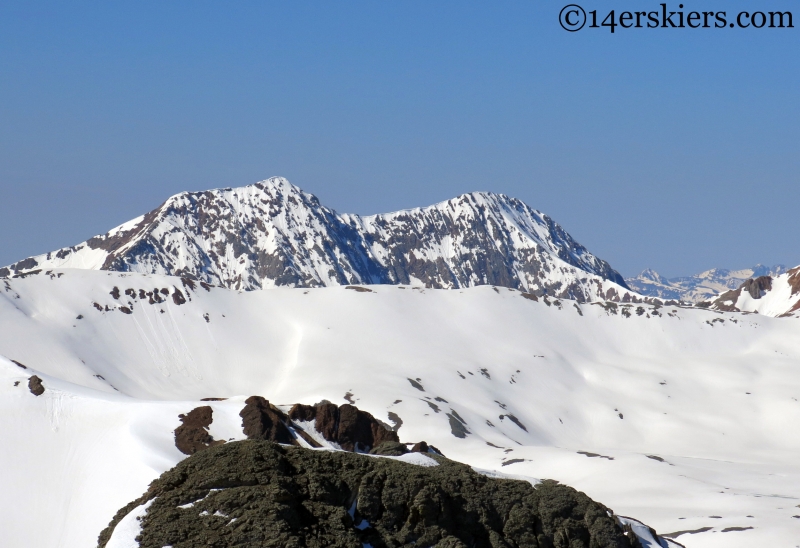 We found great smooth corn, especially for mid to late June. Josh: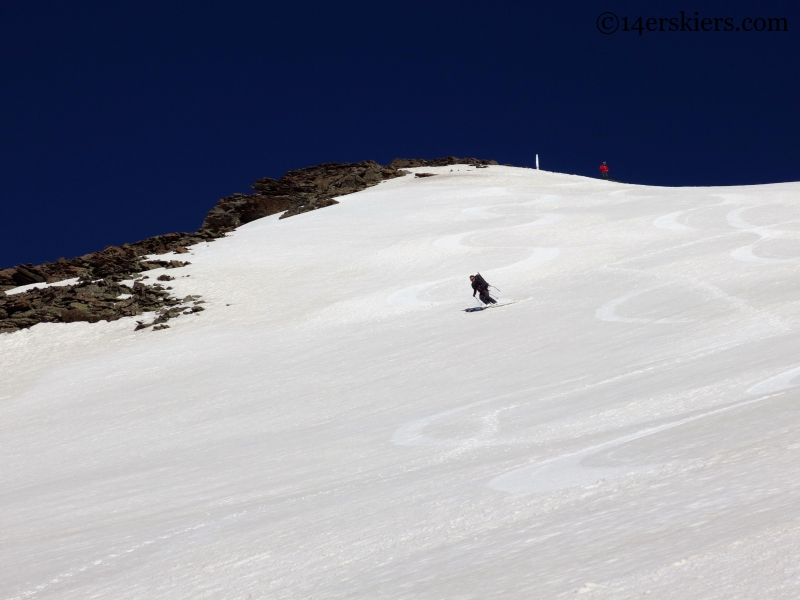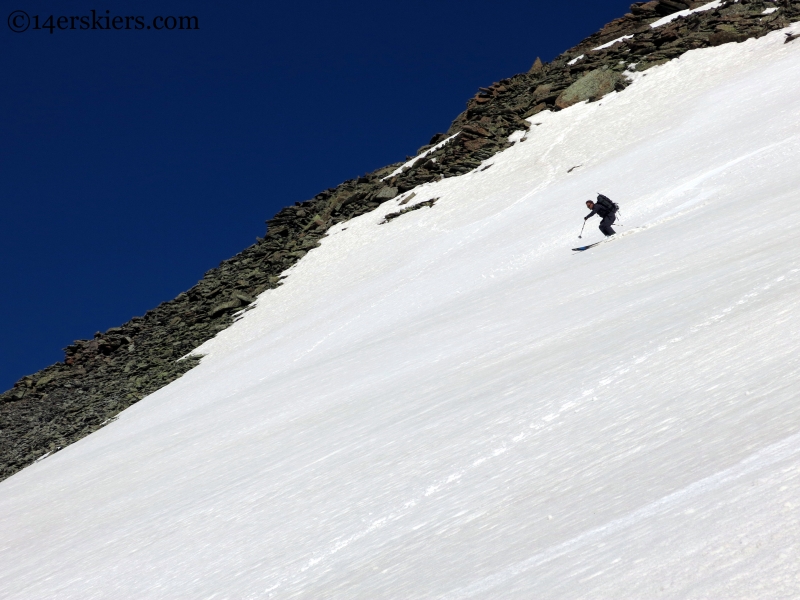 Brittany: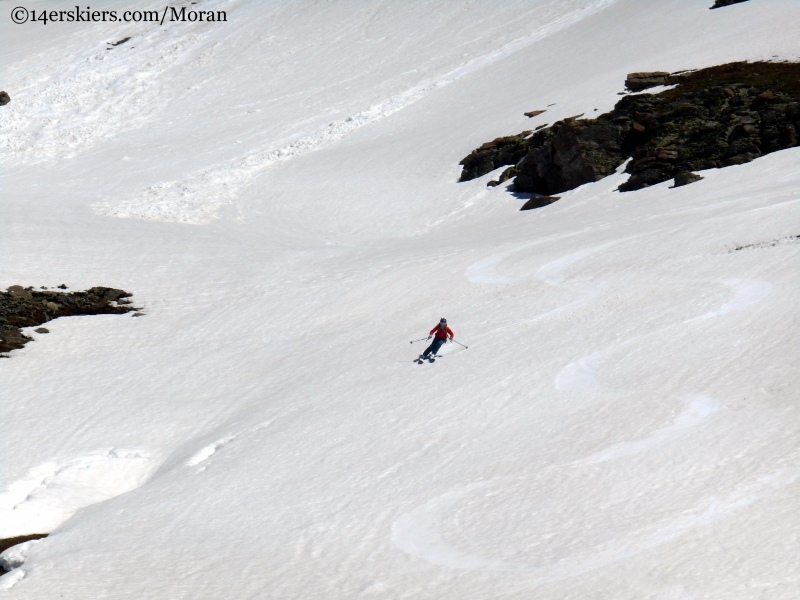 Frank: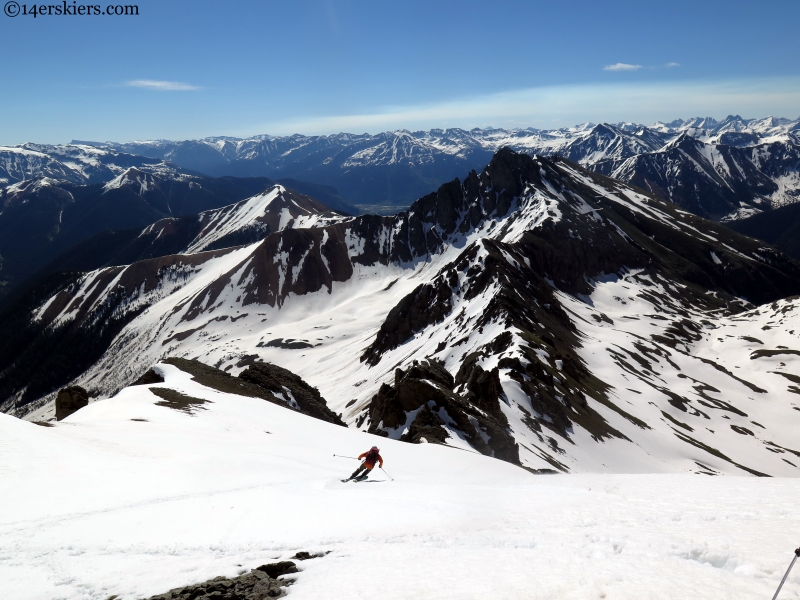 Natalie (who recently completed her goal of climbing Colorado's highest 100 Peaks, the Centennials) Congrats!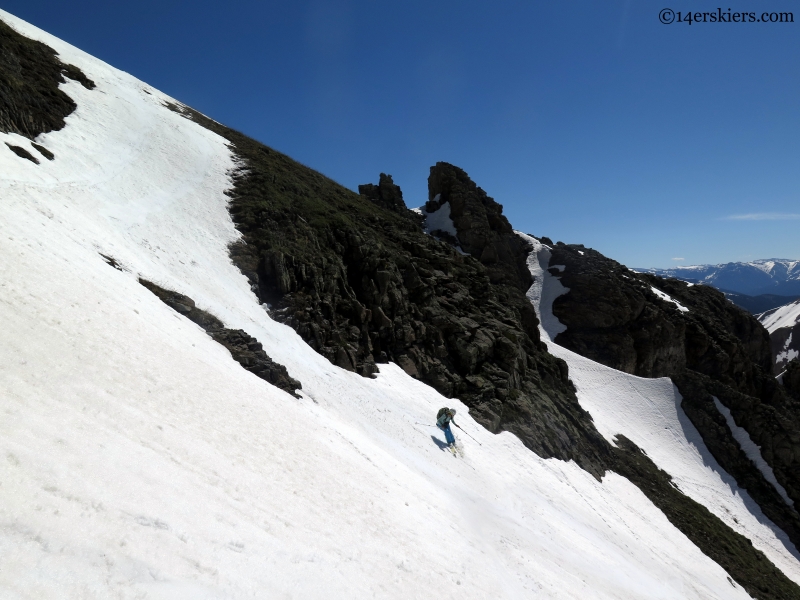 Another route on the other side of the basin looked good as well, so we decided to go for run number two. First, the climb: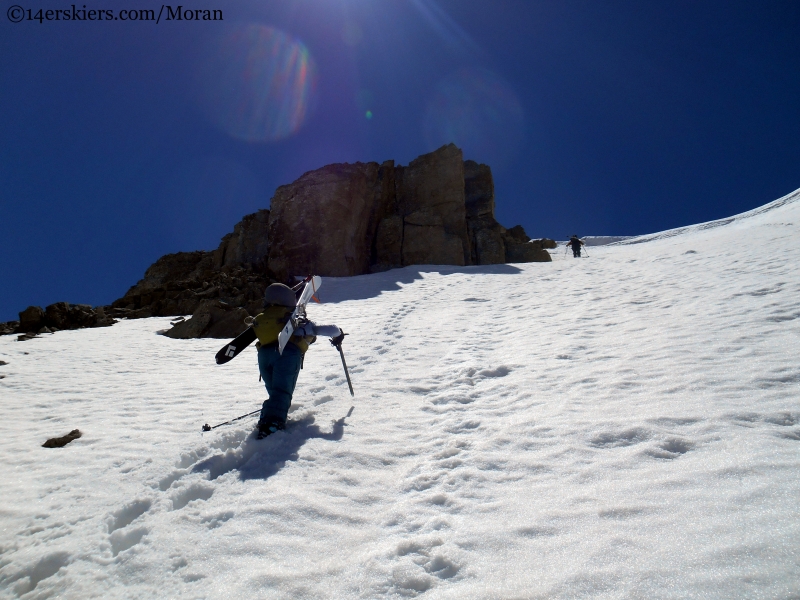 Turns out the peak is V2, and we got to summit:

US Grant also looks like a fun ski: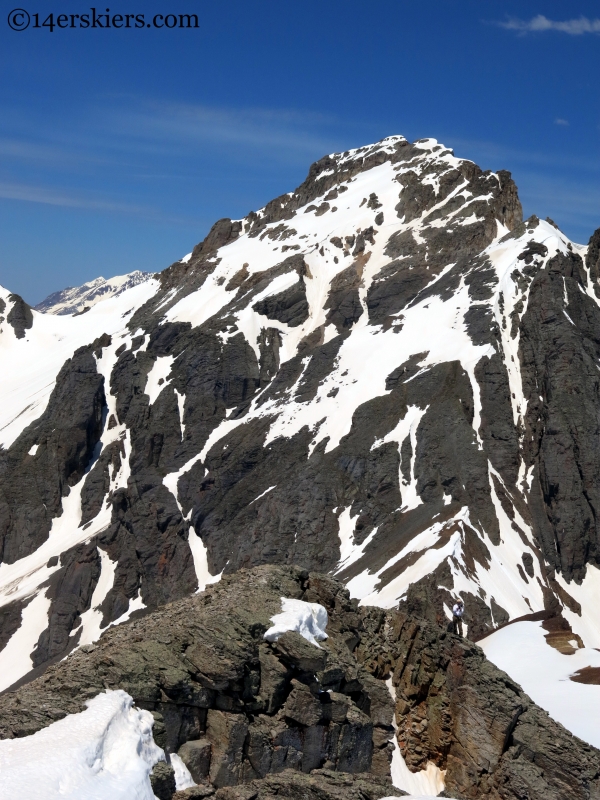 Fun skiing. Me: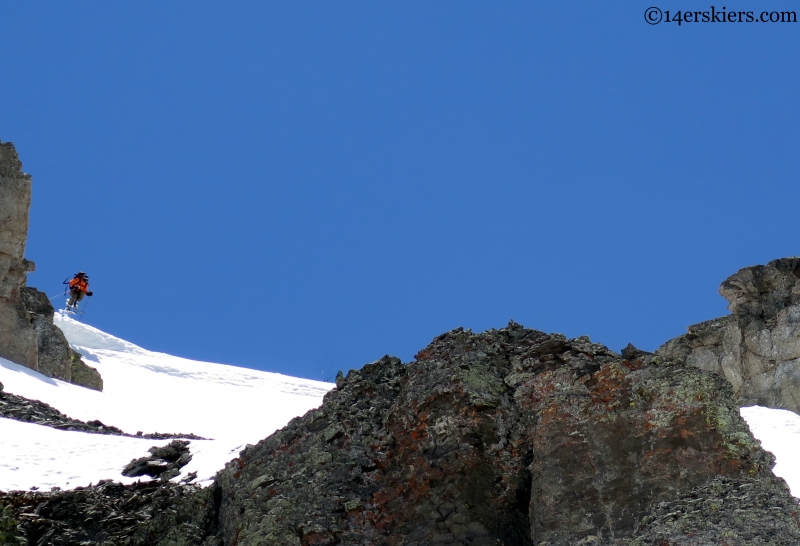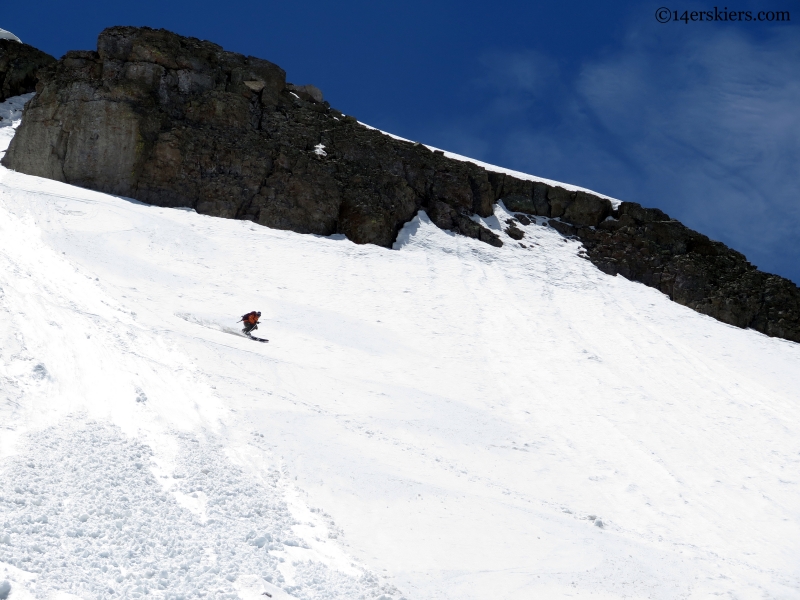 Brittany: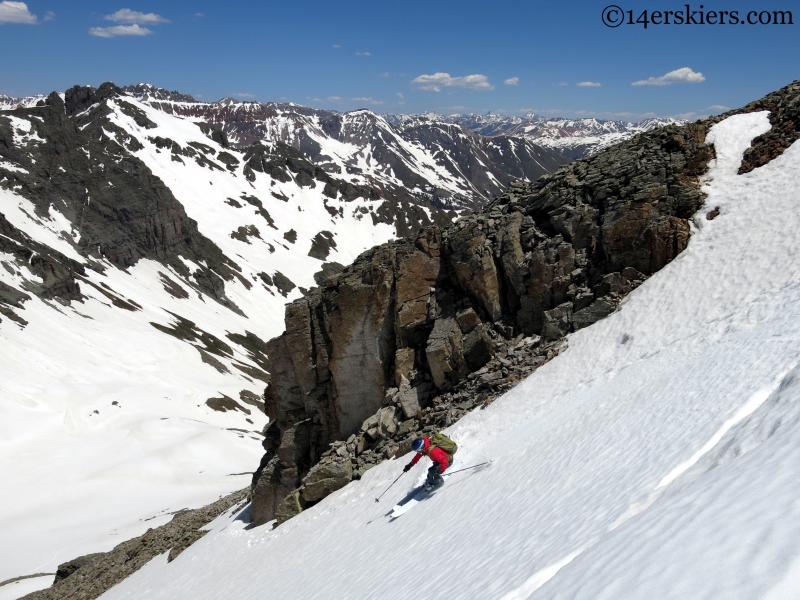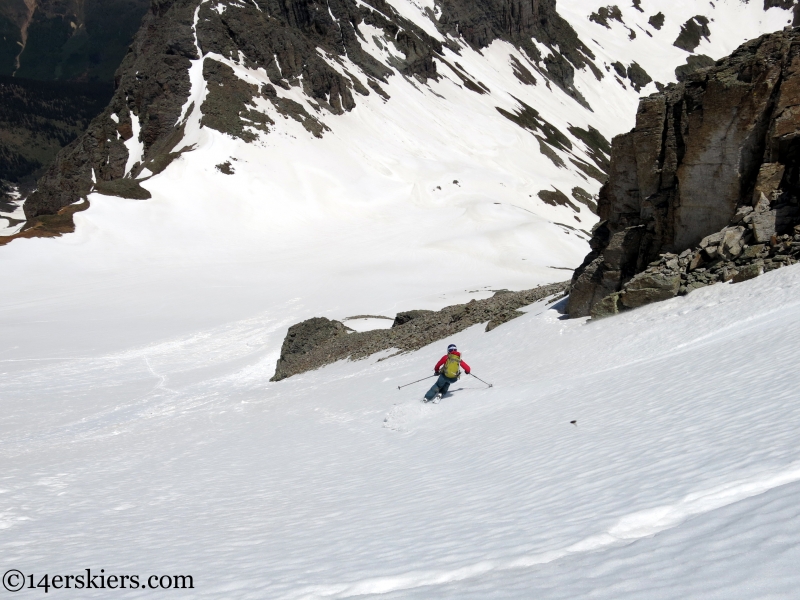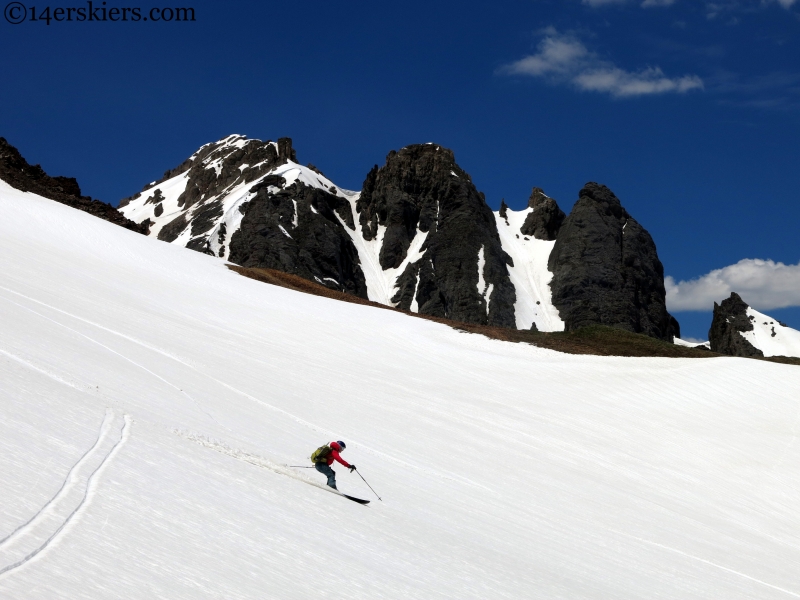 Natalie: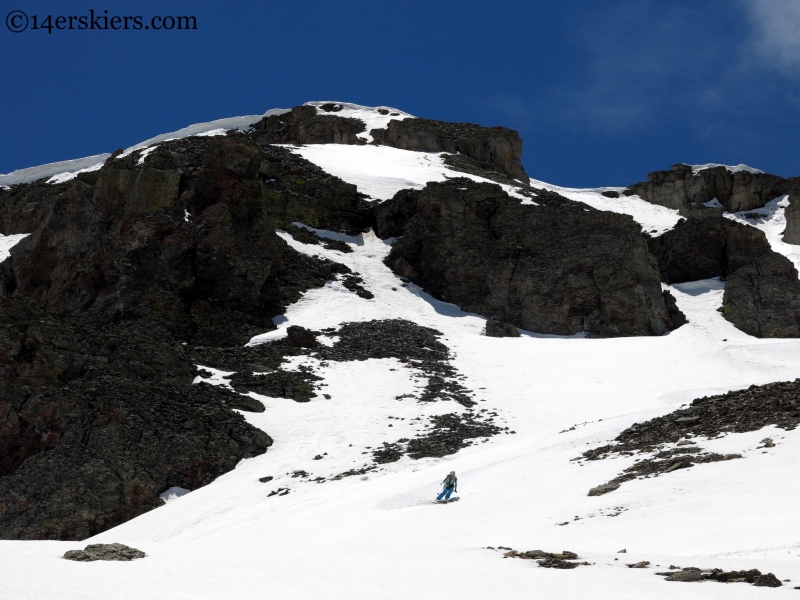 Josh: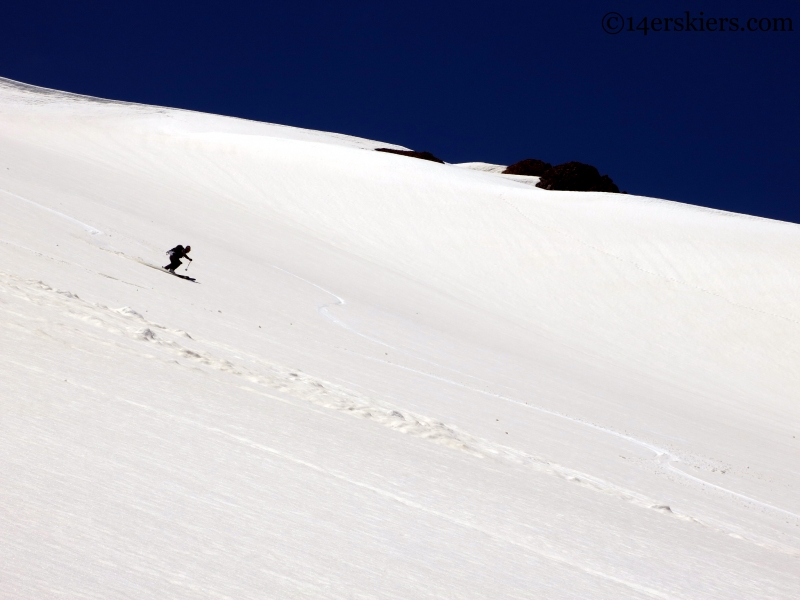 We found ourselves back at Clear Lake, which was still mostly frozen: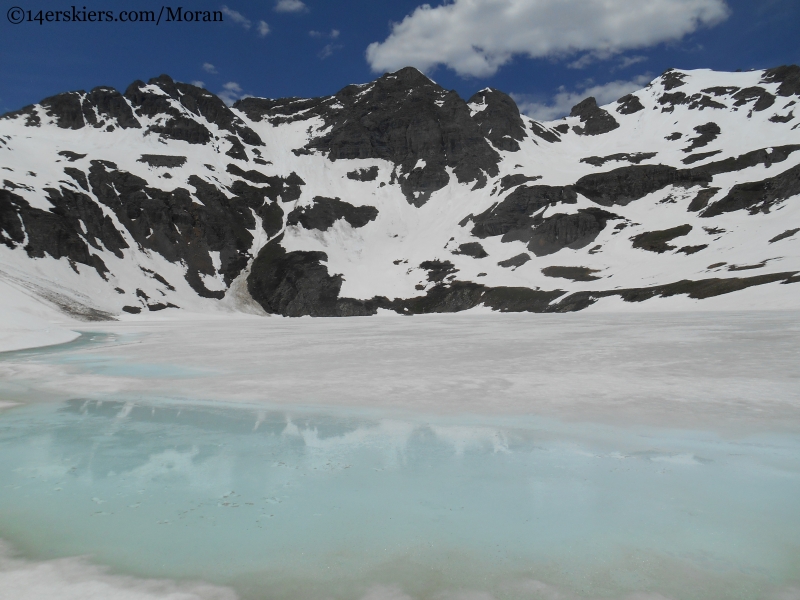 While we didn't get to ski the lines we were hoping to, The Clear Lake area has a number of different options so it was easy to come up with a plan B. After heading back into Silverton for some food, we spent the rest of the day driving the San Juans looking for other lines. I love this place- they plow all the roads. More from Silverton later…
Frank
loves snow more than anything... except his wife.  He ensures his food is digested properly by chewing it 32 times before swallowing.He is a full-time real estate agent serving
Crested Butte and Gunnison
and would be honored to send you his
monthly newsletter.
Latest posts by Frank Konsella (see all)
Summary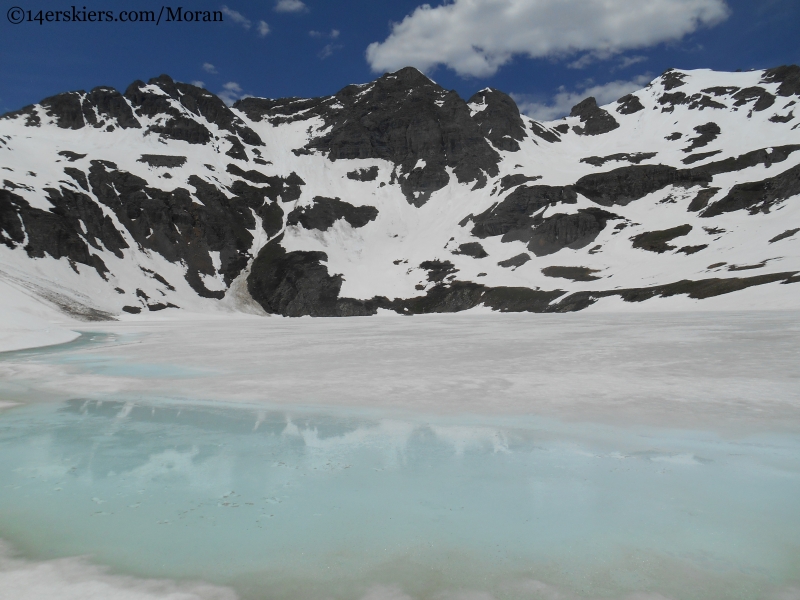 Article Name
Description
The Clear Lake area near Silverton Colorado is a beautiful area with plenty of choices for backcountry skiers.
Author