TR: Sunshine Pow Time (17 Oct 2013)
(Last Updated On: October 21, 2013)
Frank and I had a trip planned to Denver for some family gatherings. We were to leave Thursday afternoon. But, the weather was looking ultimately blue and perfect for Thursday. I wondered if I could possibly squeeze in a ski before we left. Frank couldn't join, but things fell together when Ethan gave me a call on Wednesday evening.
We were skinning by sunrise. Always a beautiful time.

Ruby living up to its name.

Surprised not to see anyone up in our zone, we immediately went for a favorite.

After booting up the couloir, Ethan dropped in first, spewing powder everywhere 🙂

But there was plenty of skiing to be done after the couloir.

Lap two took us higher to another coulior, like a canvas waiting to be tracked. Look familiar? I was just there a few days earlier.

Me dropping in, tracking the canvas.

Me on the apron.

It was so good, we couldn't help ourselves. Despite being pressed for time, we went back for yet another third lap. Ethan.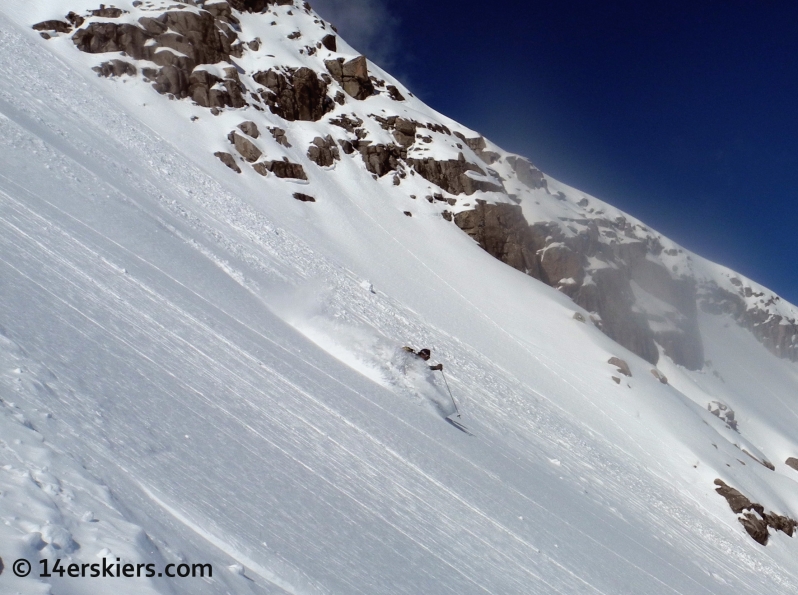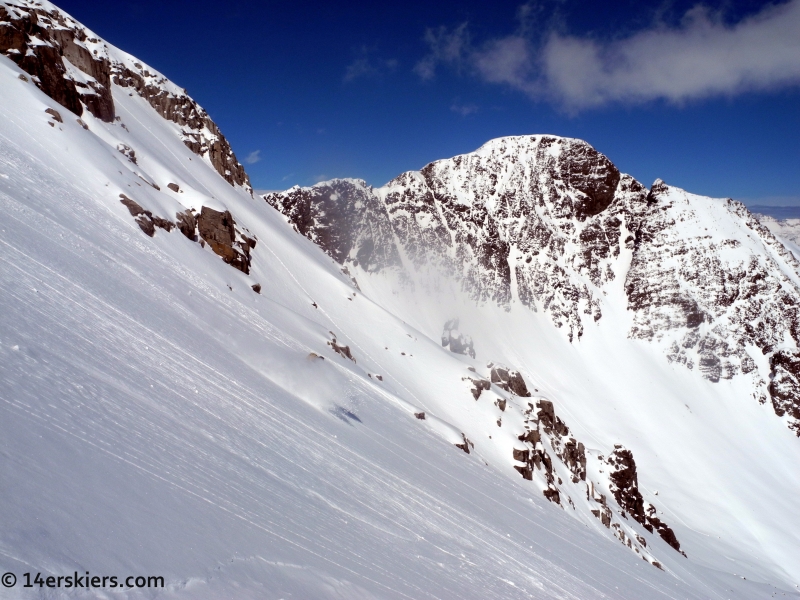 The word "perfect" comes to mind. The only thing more perfect would be to have the day never end.
It's winter. Enjoy 🙂
Aside from skiing, biking, and all outdoorsy things,
Brittany Walker Konsella
also loves smiles and chocolate 🙂 Even though she excels at higher level math and chemistry, she still confuses left from right. Find out more about
Brittany
!
Latest posts by Brittany Walker Konsella (see all)