TR: Where the Beer Flows Like Wine
(Last Updated On: May 31, 2015)
Last week Brittany, Jenny and I headed to a little place called Aspen to see how the skiing on the other side of the Elks was holding up. We left early (3am) and headed over an exceptionally wet and muddy Kebler Pass, where we met our friend Nate Rowland. Unfortunately, the temperature was a bit over 40 degrees, so our expectations were fairly low. We had discussed a few options in the Castle Creek area, and in the end choose to head towards Cathedral Lake. The big prize in the area is, of course, the Centennial peak, Cathedral.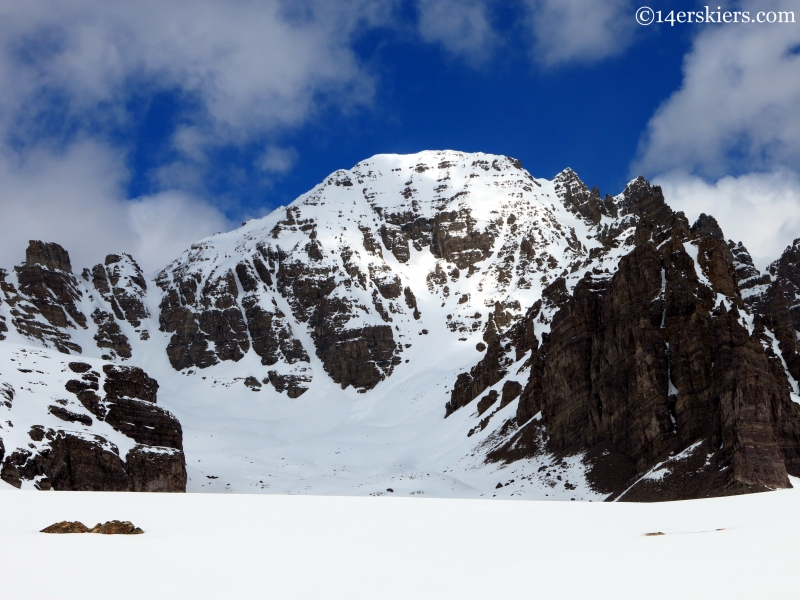 Cathedral has been on my wish list for years, but since our skis were sinking a foot deep in sloppy snow, the sunny exposures of Cathedral were definitely off limits. We headed towards a north facing slope on a subpeak of Malamute with the hopes of finding better snow. Between the higher elevation and the better exposure, the snow indeed started to feel better. The view of the Aspen side of Star Peak: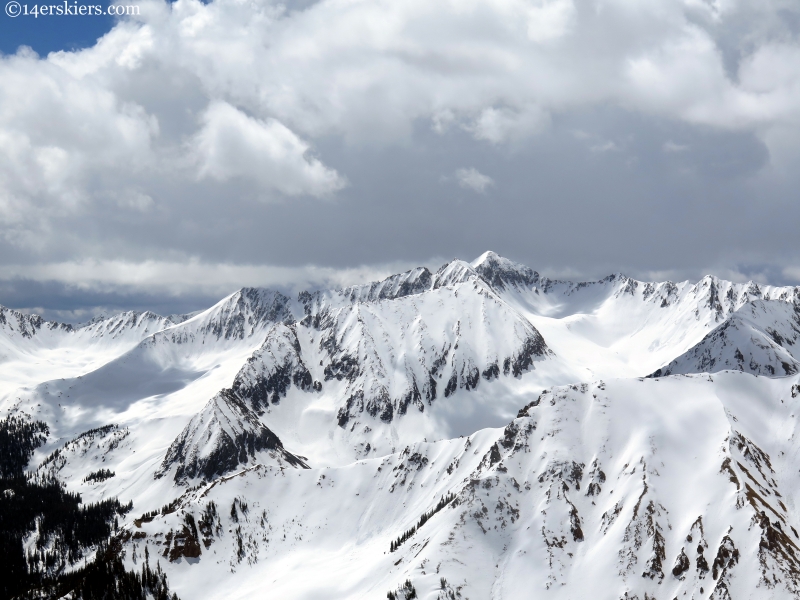 Brittany was in her happy place, along with Nate: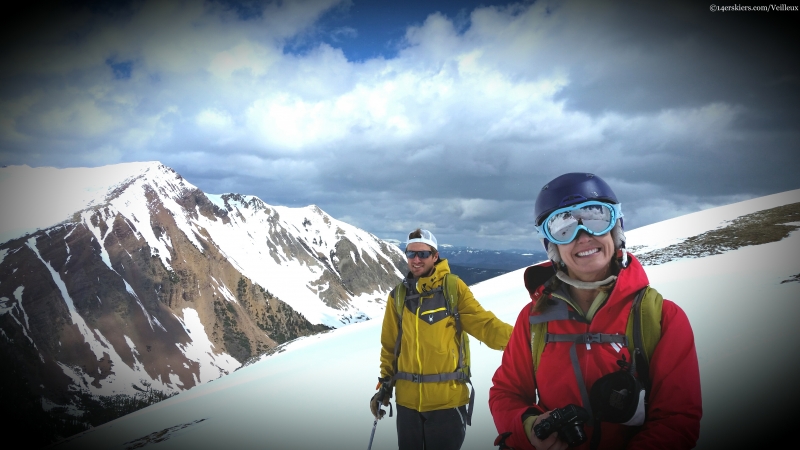 Jenny getting ready to drop in, with the spires and couloirs of Malamute behind: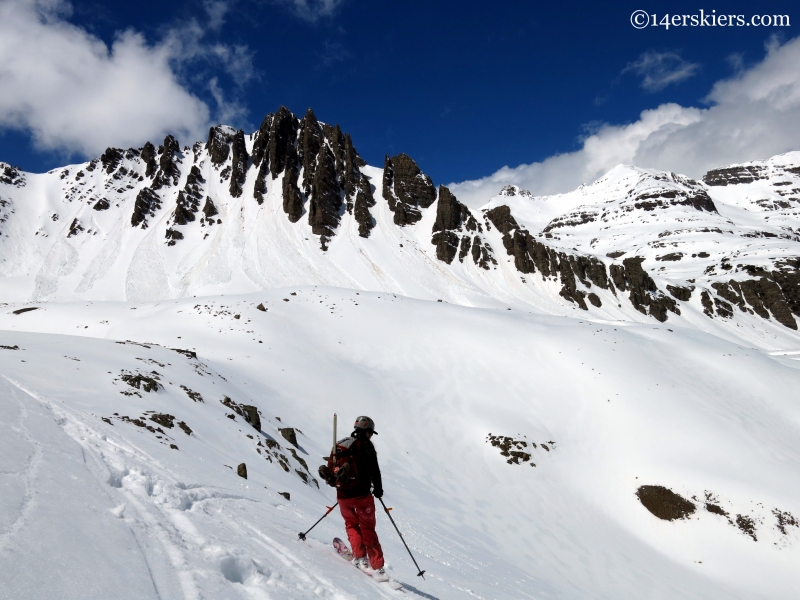 The snow was actually very good- nice consistent corn that we haven't seen much of since March. Brittany: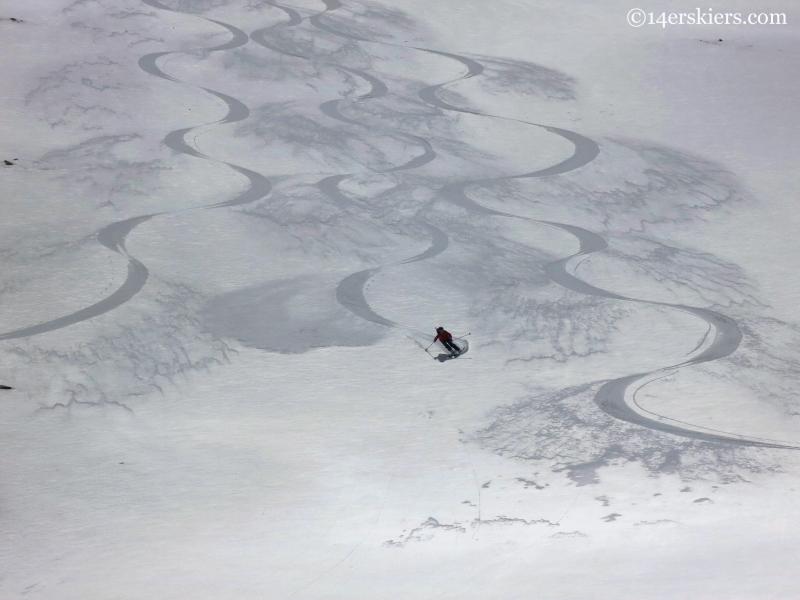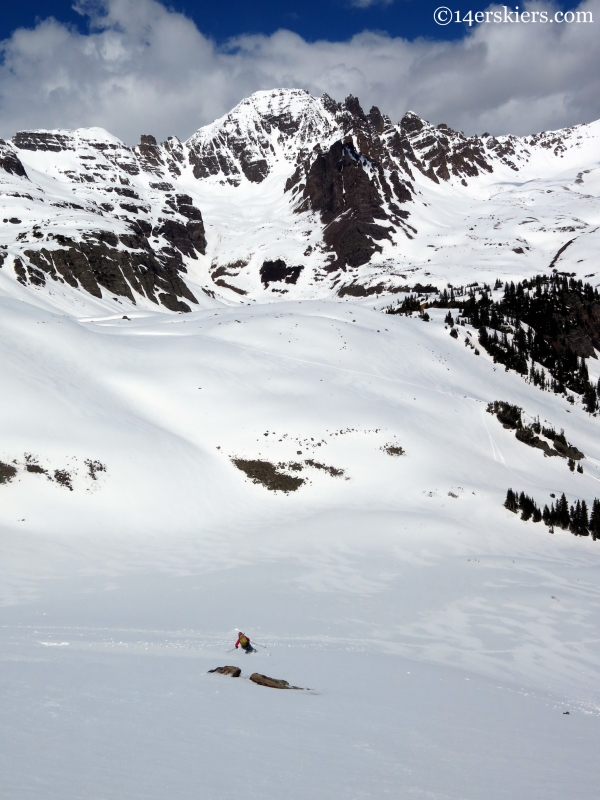 The next day, we went up to Independence Pass, where clear skies overnight plus the high elevation made for a much better overnight freeze. As is often the case on Indy Pass, we had a huge crew- with our friends Jordan, John, Penn and Sam joining Jenny, Brittany and I. At the pass, we bumped into our friends Matt and Gerlinde as well- the pass is a small world for backcountry skiers. Grizzly Peak was looking good: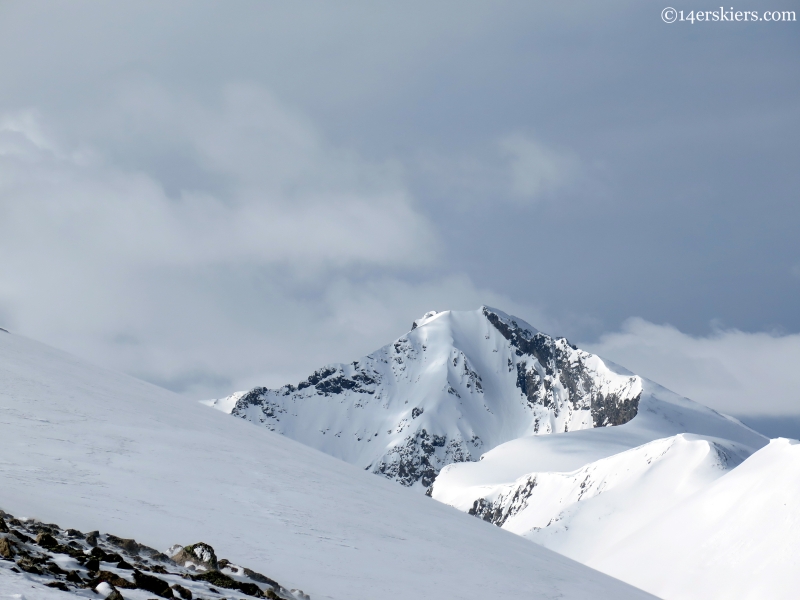 Ptarmigan on the ridge: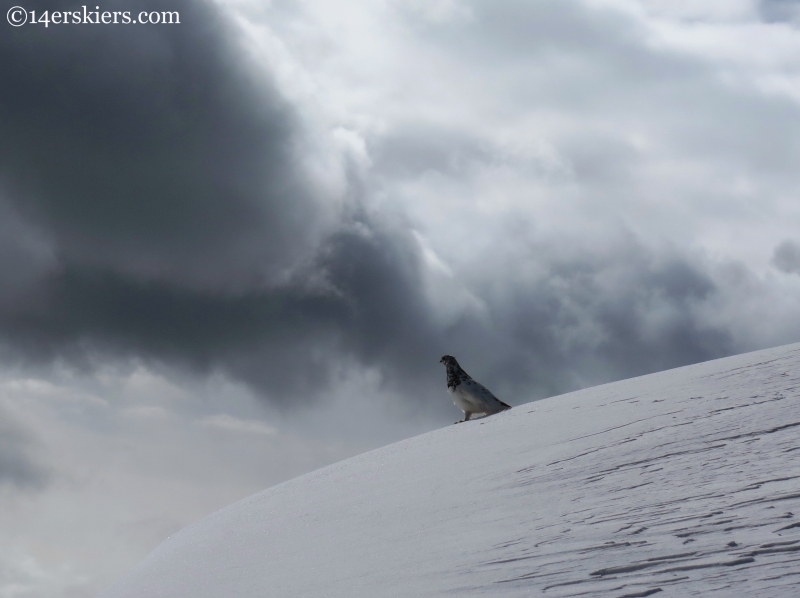 All 9 of us skied the ridge of Mountain Boy peak, but Penn, John, Matt and Gerlinde headed to the pass while the rest of us went for more. Jordan on descent #2: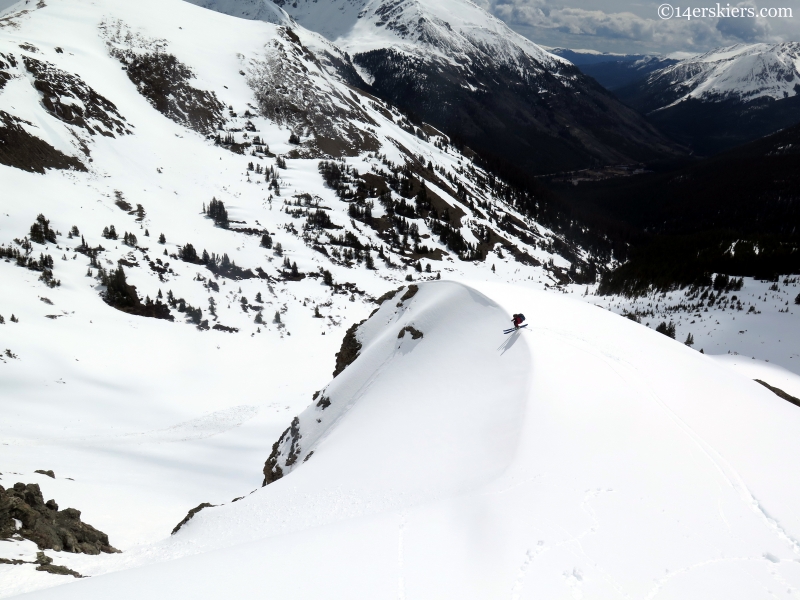 The last one was the best one. Me: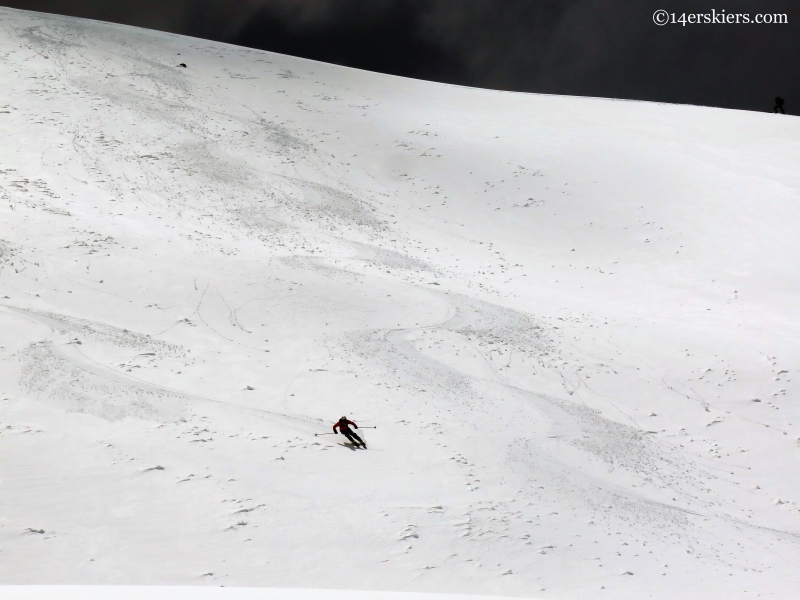 I'm a goofball, I know: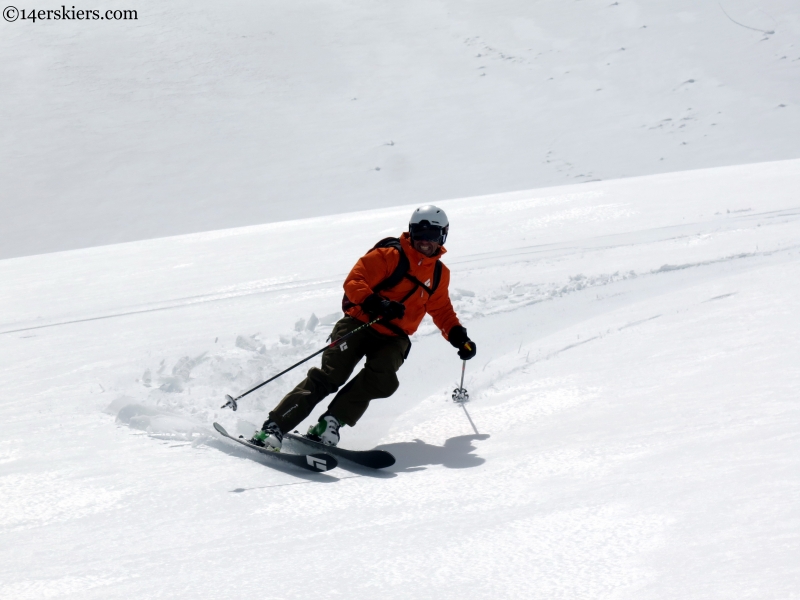 The lower elevations were deep unconsolidated snow. There has been lots of avalanche activity this week, so get out early and hope for a good freeze. Oh, and for those of you who didn't get the title, click here.
My New Skis, thanks to my amazing wife 🙂 Get them while you can, they're gone next year:

Frank
loves snow more than anything... except his wife.  He ensures his food is digested properly by chewing it 32 times before swallowing.He is a full-time real estate agent serving
Crested Butte and Gunnison
and would be honored to send you his
monthly newsletter.
Latest posts by Frank Konsella (see all)
Summary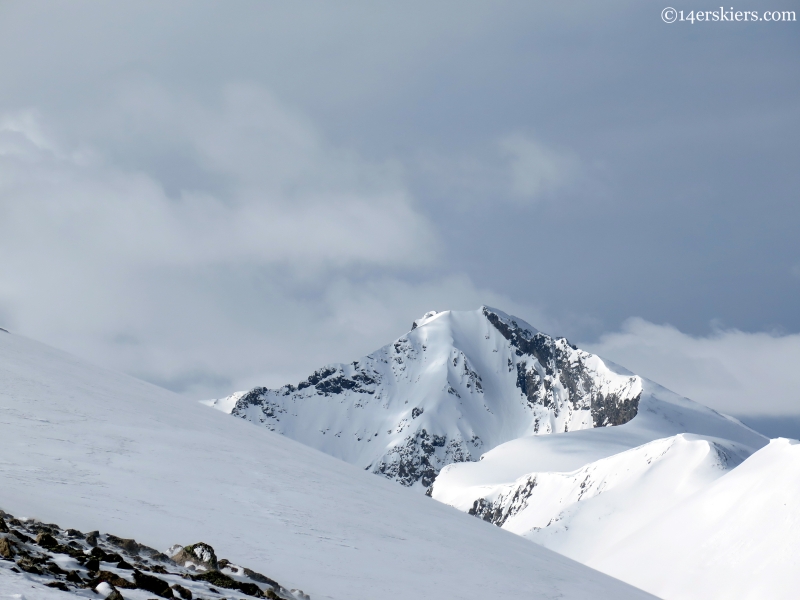 Article Name
TR: Where the Beer Flows Like Wine
Description
Backcountry skiing report from the Cathedral Peak area and Independence Pass in Colorado.
Author