TR: Grizzly Couloir (10 April 2015)
(Last Updated On: June 24, 2015)
After descending the Emperor on Torreys, completing my 2nd fourteener ski descent, I stood on the Grizzly Gulch road and giggled in excitement of what my fourteener project held in store for me. Then, my smiling eyes looked upward and gazed upon the grace of the Grizzly Couloir. I vowed to ski it some day. But, my focus remained on completing my fourteener project. So, the Grizzly Couloir would have to wait.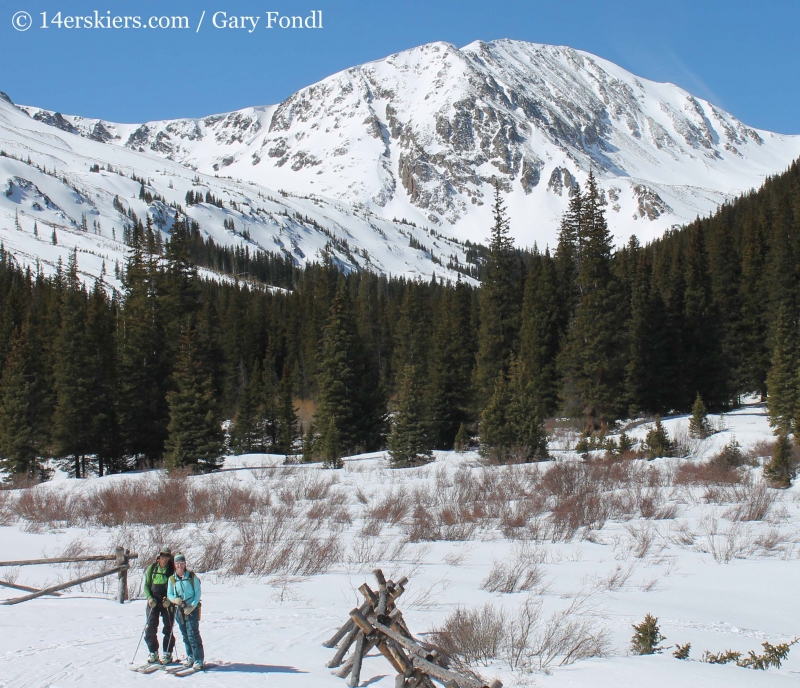 That was nearly 9 years ago – before I skied 52 more fourteeners, before I even met Frank, and before I moved to Crested Butte. During that time, the Grizzly Couloir still stood there, waiting. It was time to get it done.
Frank and I met up with Summit County local Gary Fondl, on our way for yet another adventure.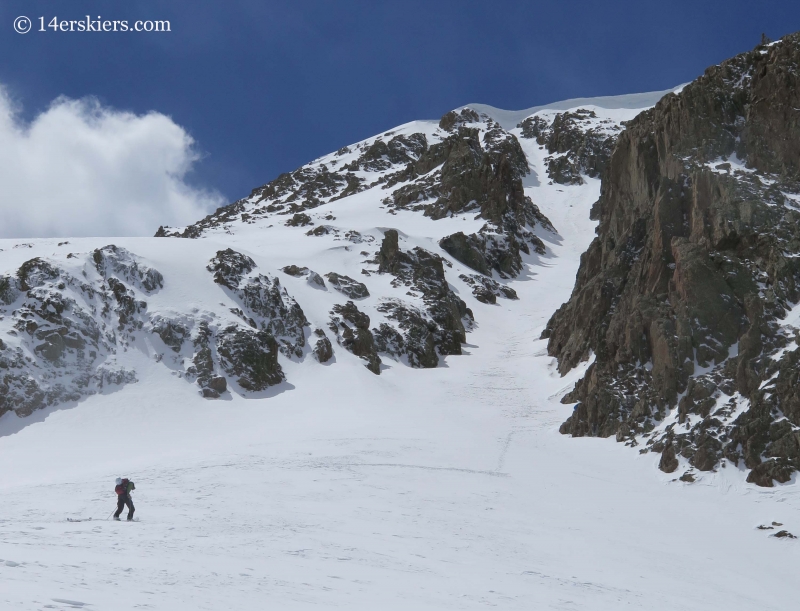 As you can see in the previous photo, Grizzly couloir is guarded by a massive cornice. I am told that there are sneak arounds some years, and plenty of options for ascending Grizzly Peak. But rather than having to navigate around the cornice, we opted to climb below the cornice, planning to stop just below it to transition for our ski. The climb was fun.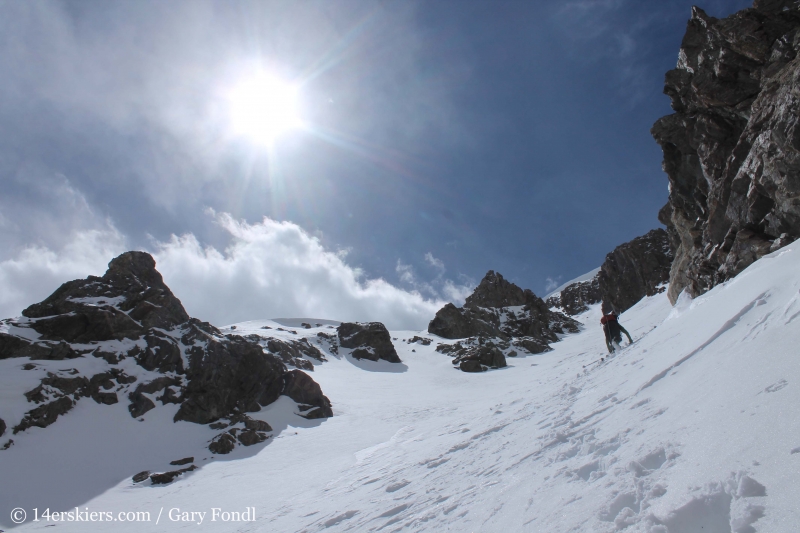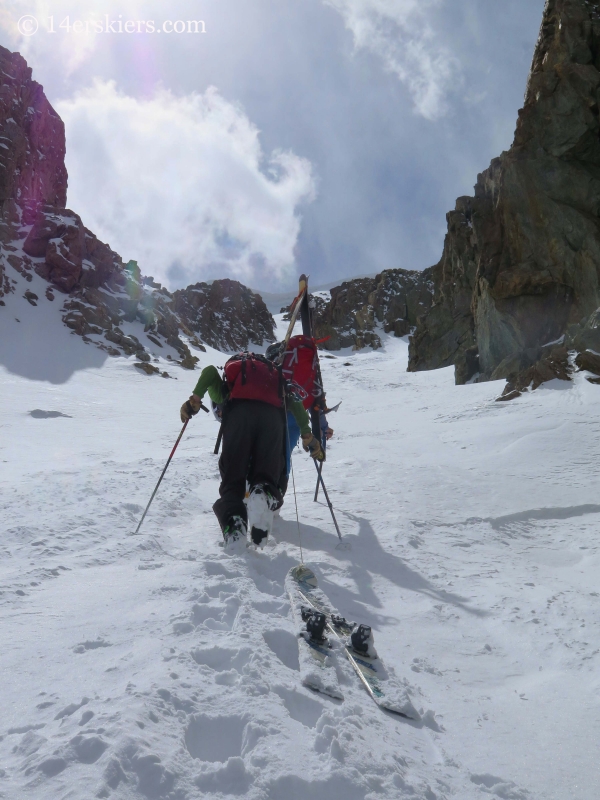 Admittedly, transitioning for a ski on a fairly steep slope with a cornice hovering above you is a bit unnerving.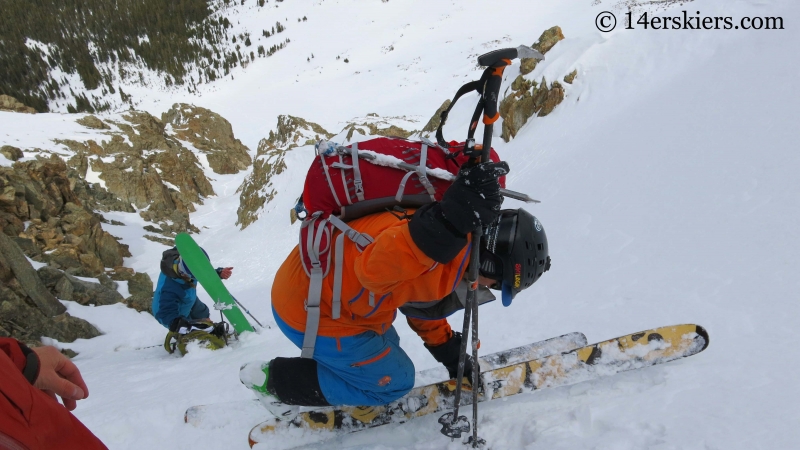 But, a few inches of fresh made for a great ski. Frank.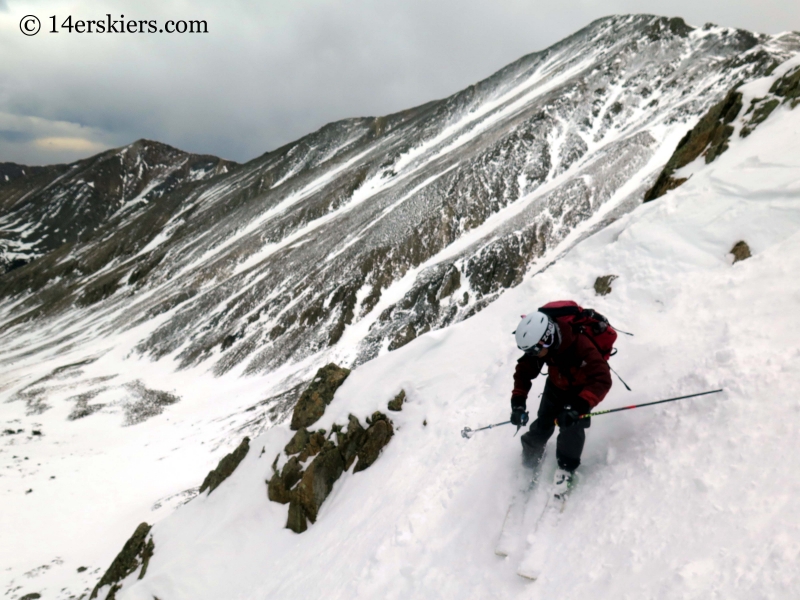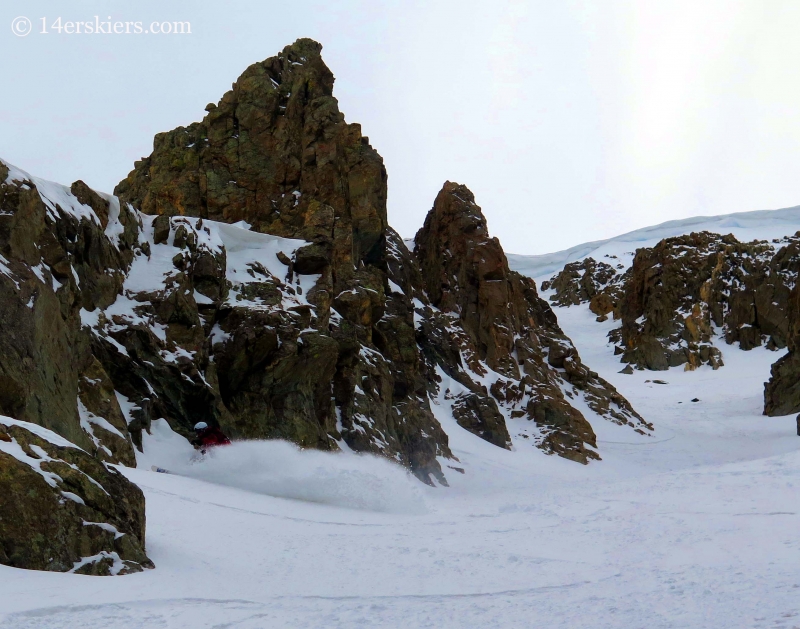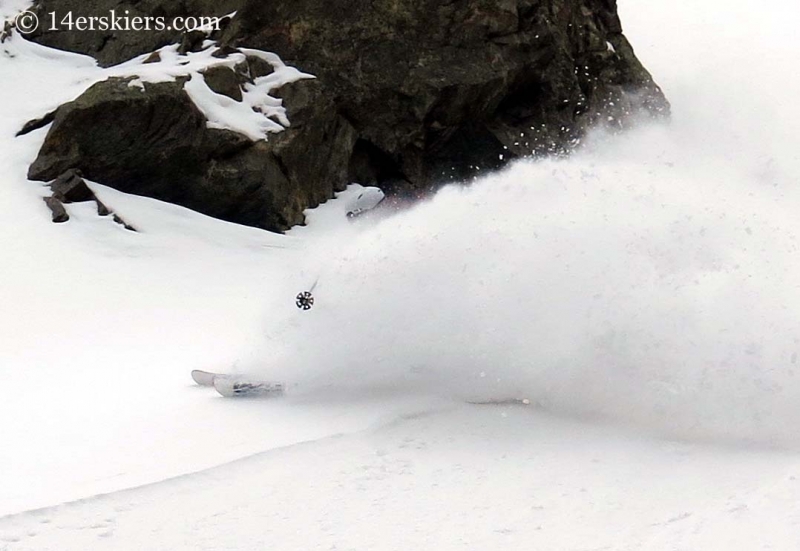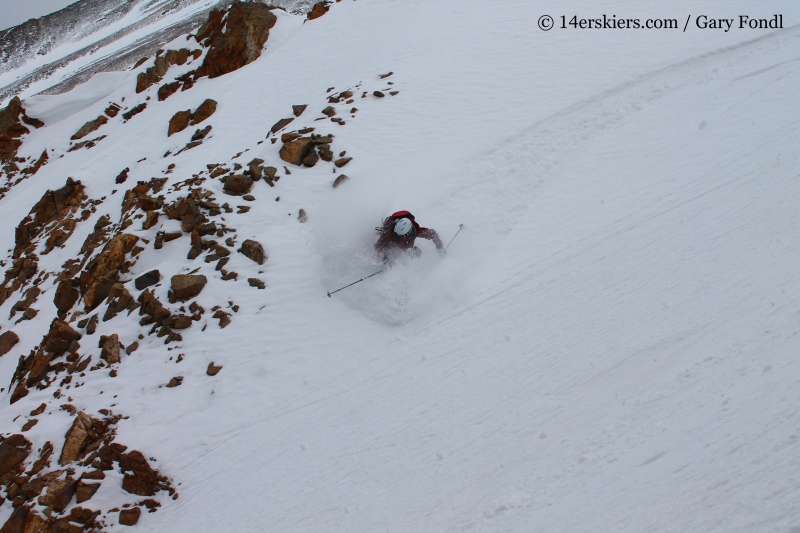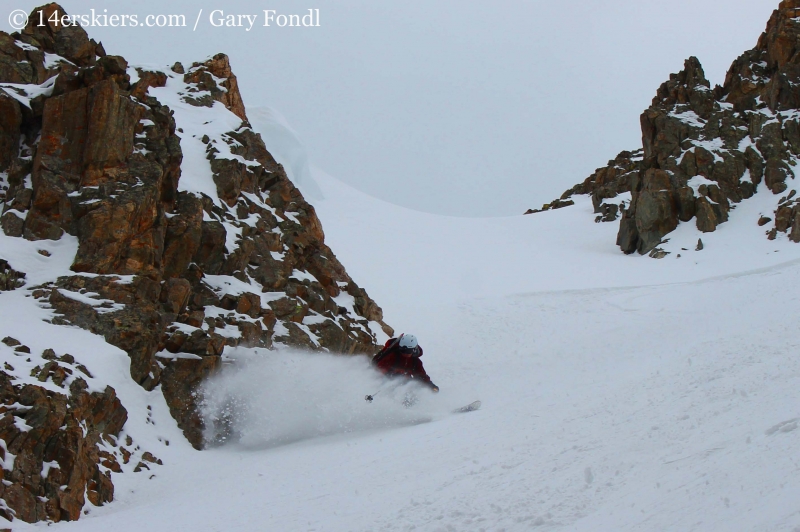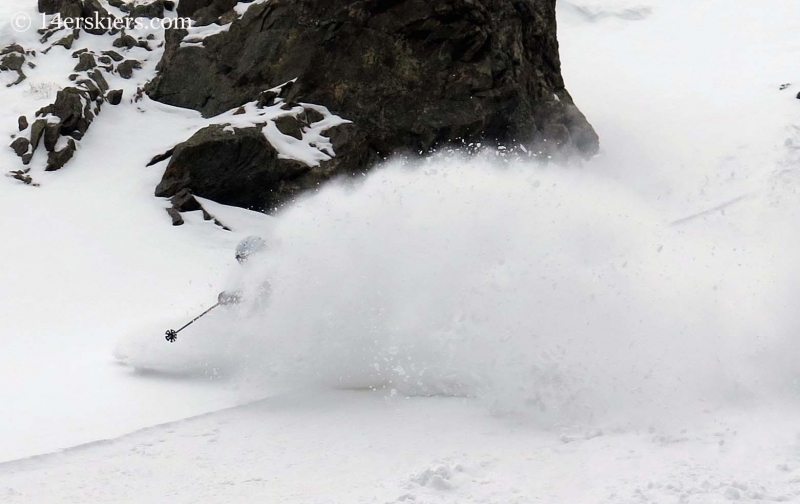 Gary.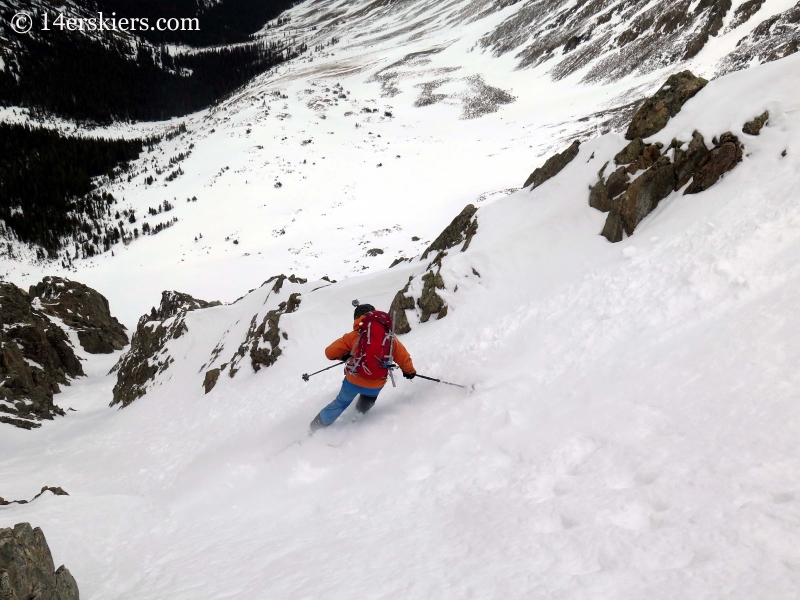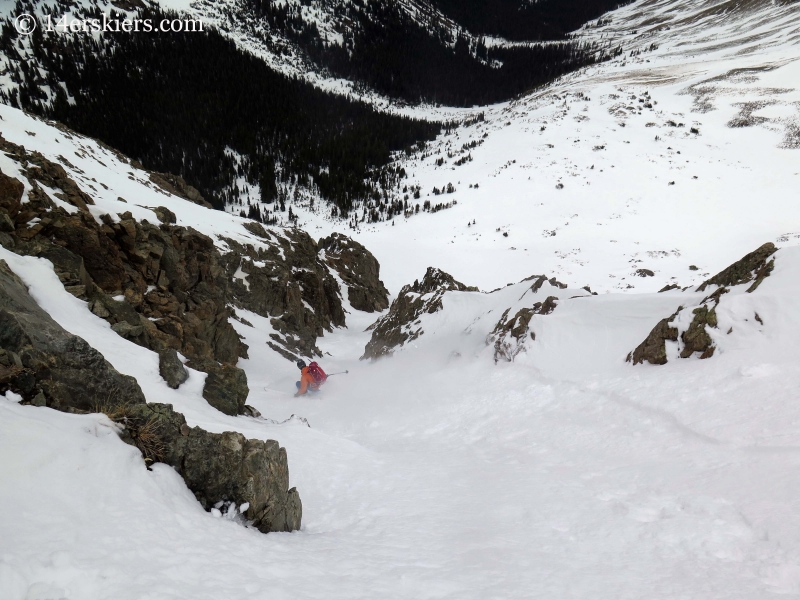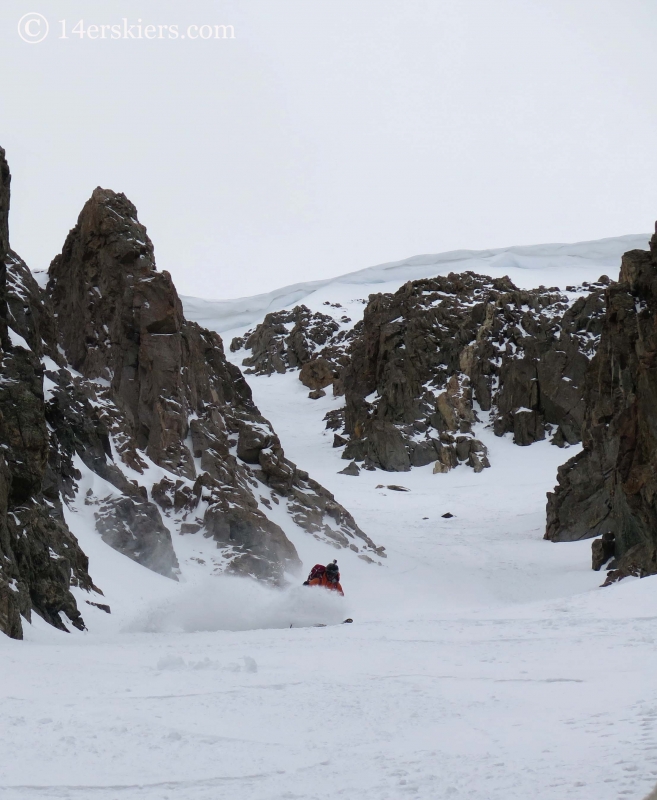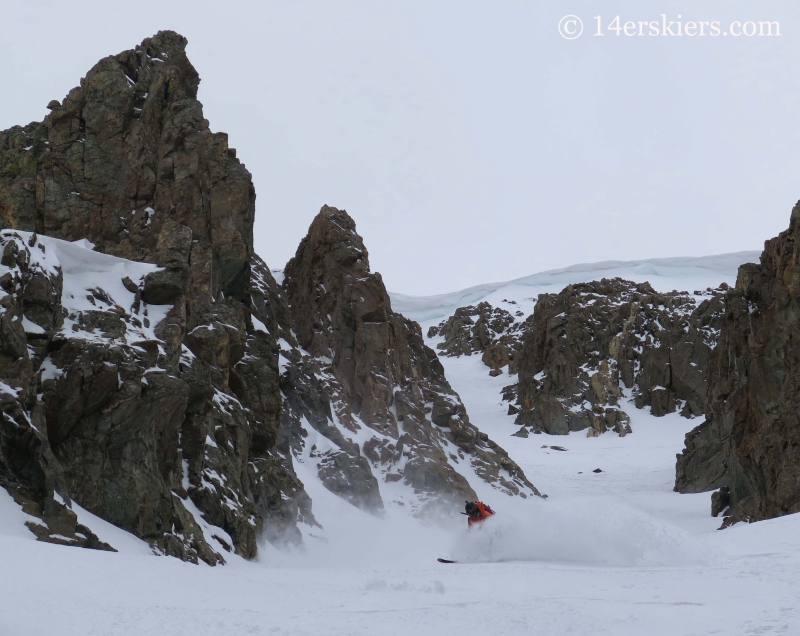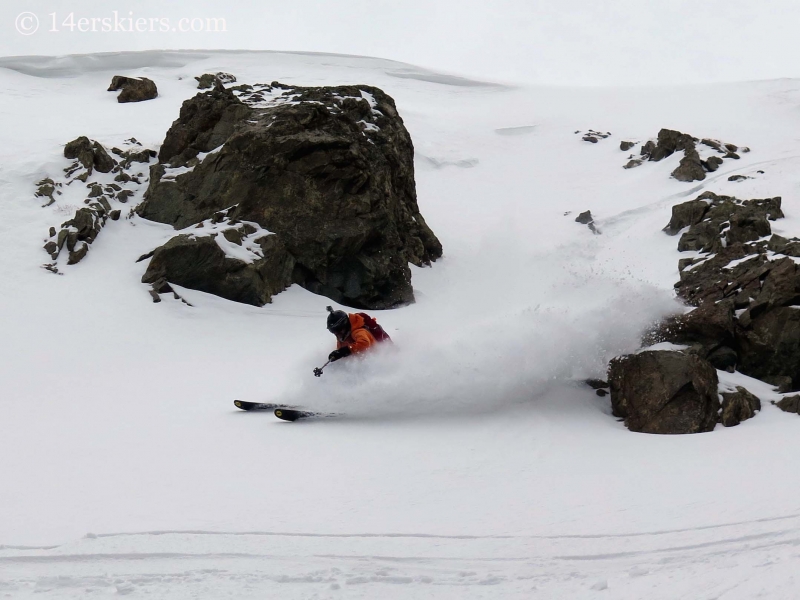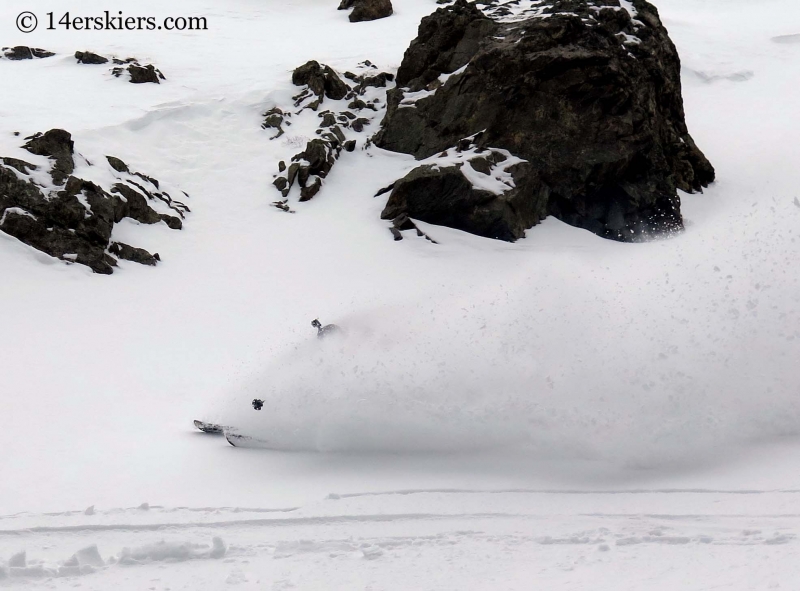 Me.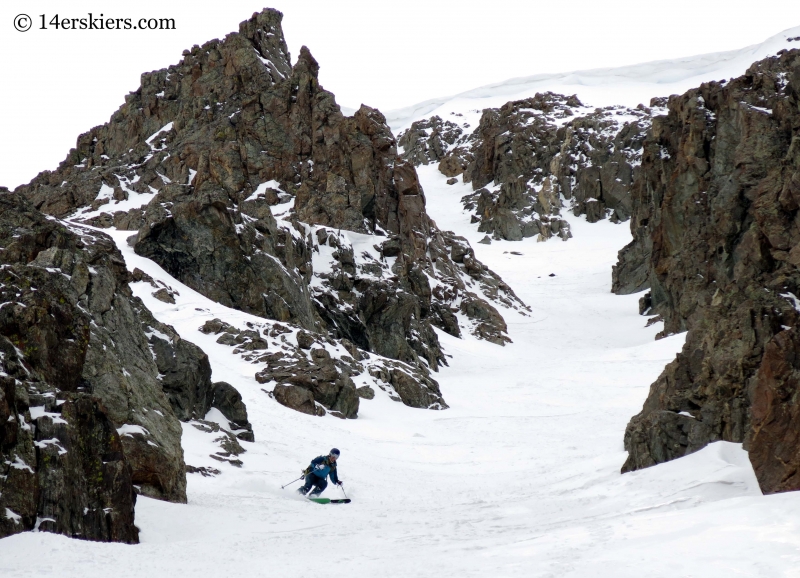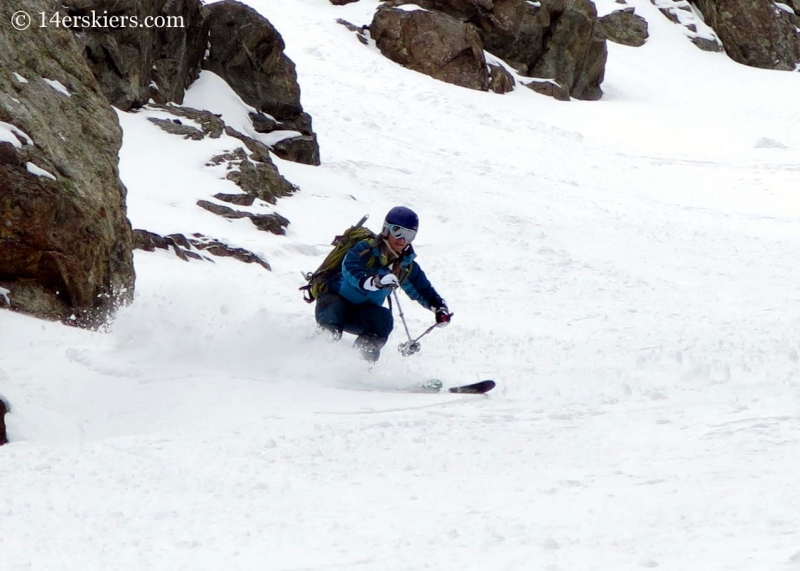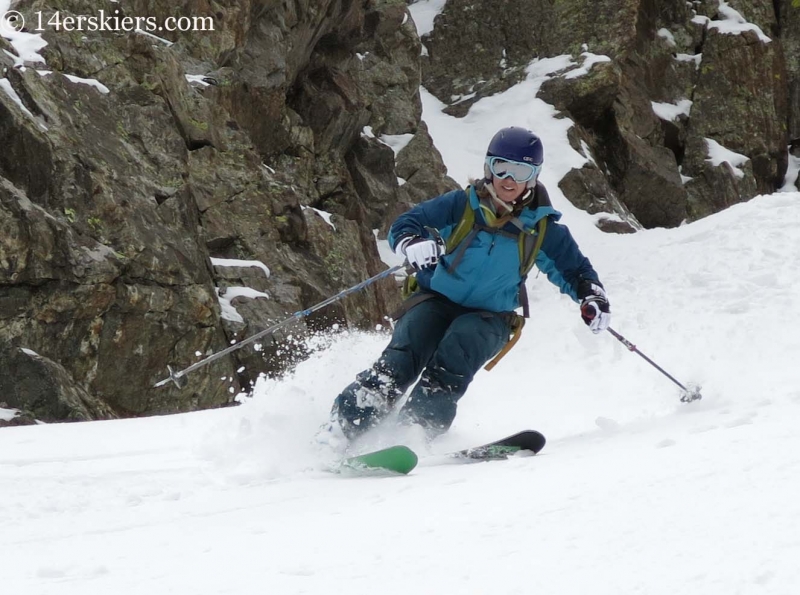 What a fun ski!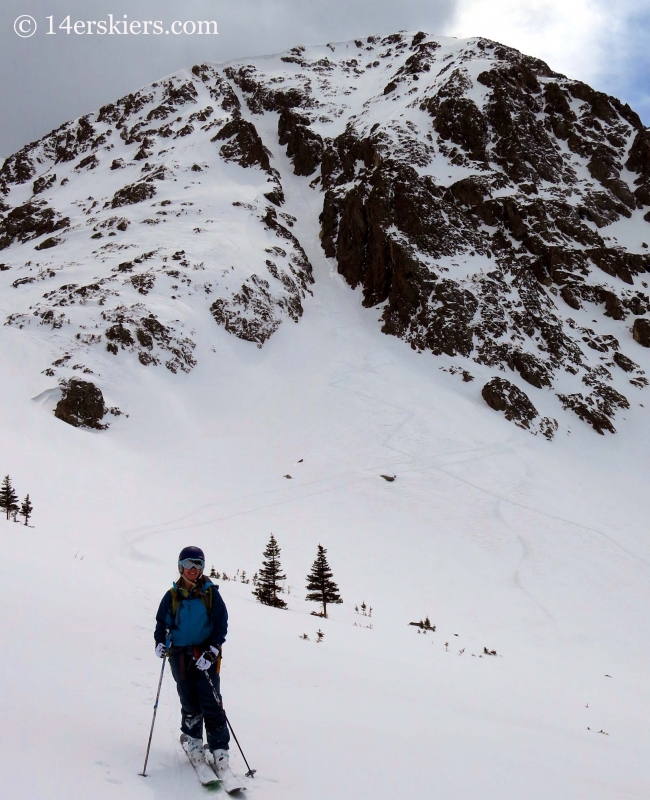 But, there was still time left in the day… On to the Tuning Forks on the neighboring Torreys! Check back tomorrow for the full report of our fantastic sunset ski on Torreys!
---
On days like this, we are thankful to have our CAMP XLC 390 crampons!

Aside from skiing, biking, and all outdoorsy things,
Brittany Walker Konsella
also loves smiles and chocolate 🙂 Even though she excels at higher level math and chemistry, she still confuses left from right. Find out more about
Brittany
!
Latest posts by Brittany Walker Konsella (see all)
Summary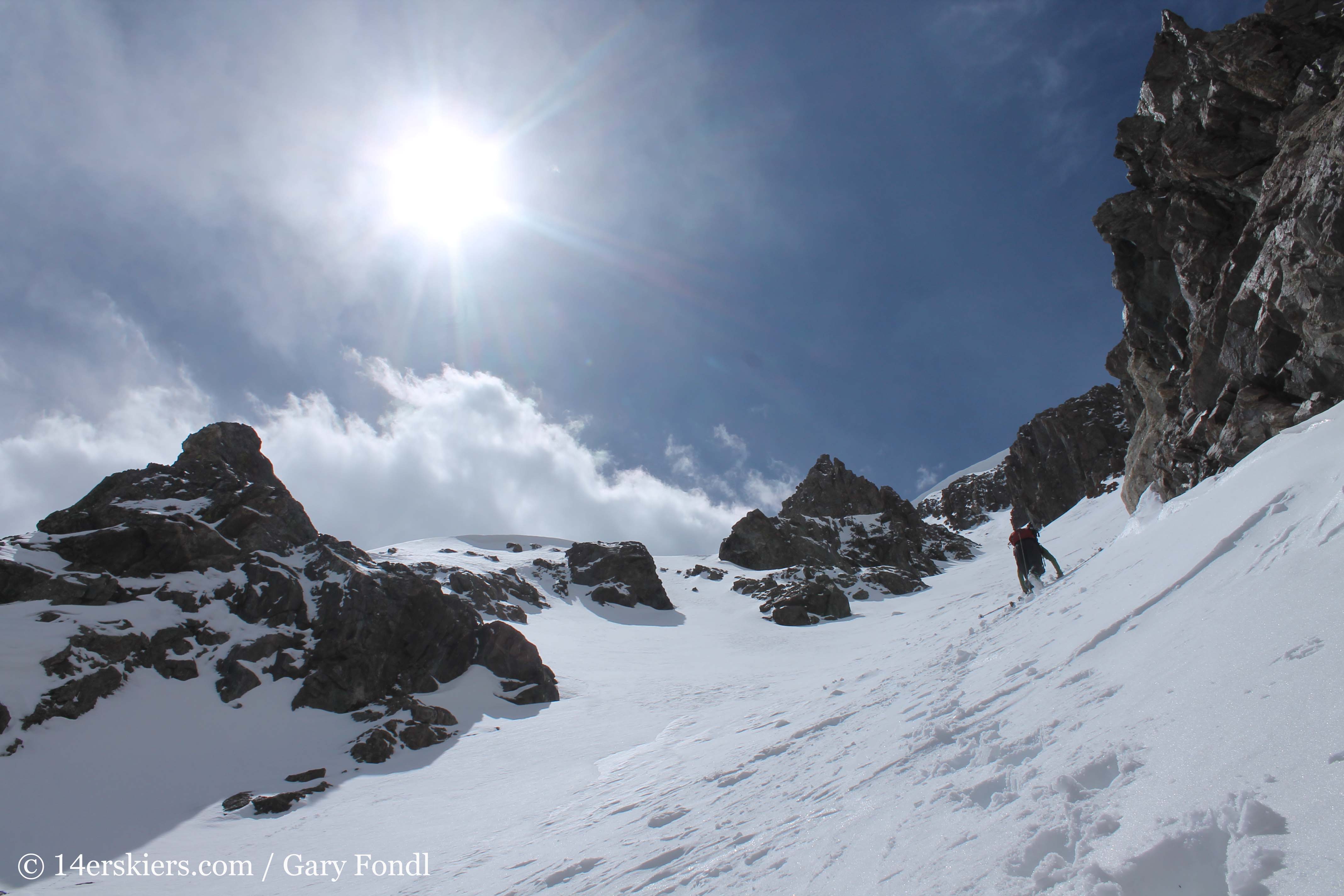 Article Name
TR: Grizzly Couloir (10 April 2015)
Description
Grizzly Couloir is a fun ski line in Colorado's Front Range. Find out more about skiing this aesthetic couloir on Grizzly Peak.
Author