(Last Updated On: January 18, 2015)
Ah, January. In good years, it keeps snowing and the skiing is some of the best of the year. All the terrain opens, and the backcountry is stable enough for some good days in between. Last year was one of those years. Just as commonly, however, January in Colorado means a big high pressure system camps out and blocks all the storms. The ski area gets scratchy and all the terrain we really want to ski stays closed. And in the backcountry, the early season snow rots and is topped by a slab- the infamous worst case Colorado snowpack for avalanche conditions. This is one of those years.
Thankfully, there's a solution, and it's called ice climbing.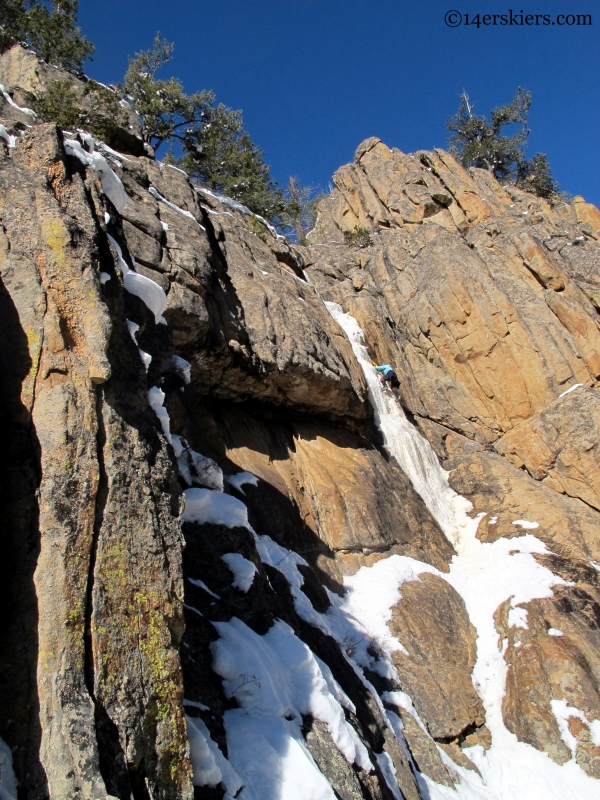 Normally, we have to drive to Lake City, Silverton, or Ouray to get our ice fix. Our neighbor Cory knew about some ice that was considerably closer than that, however, so that's where we headed along with our friend Scott Yost. It was good: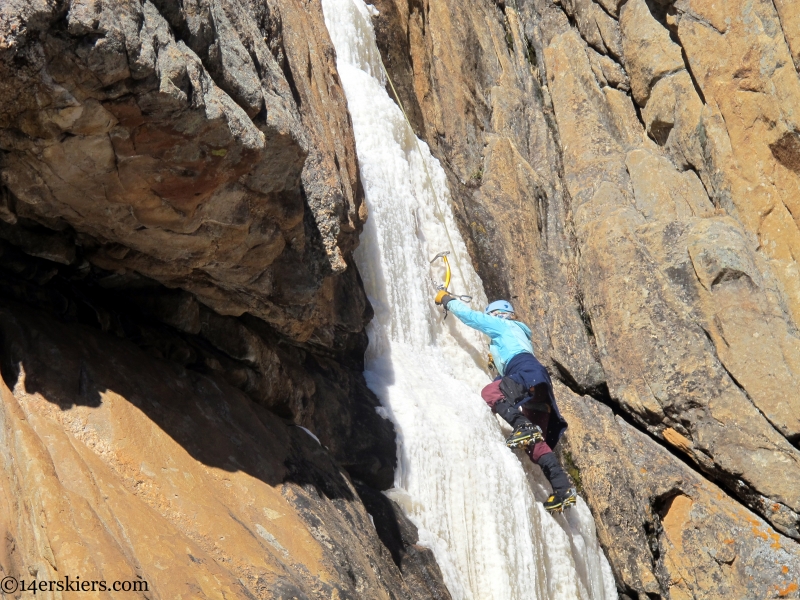 The first pitch had some mixed moves if you wanted to try them, so I did: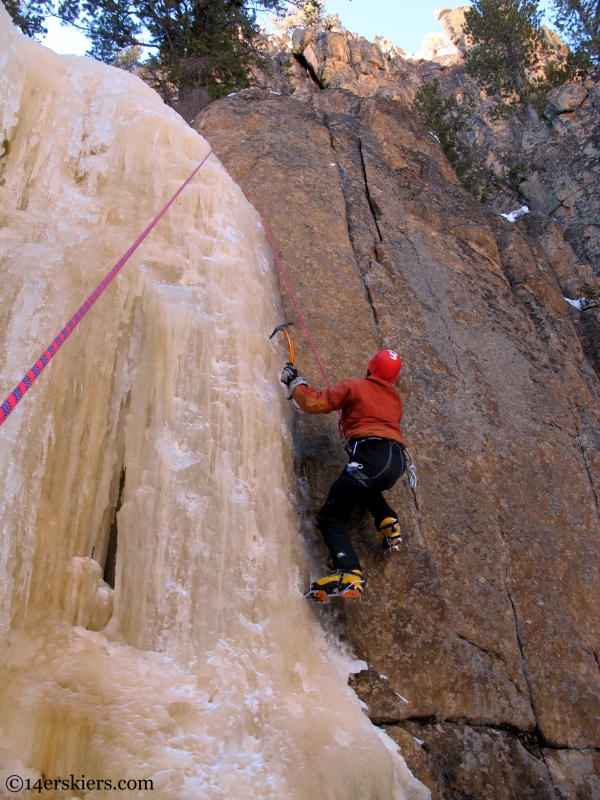 I'm not a great climber, even though I like it a lot. Cory showed us how it's done (check out the crossover):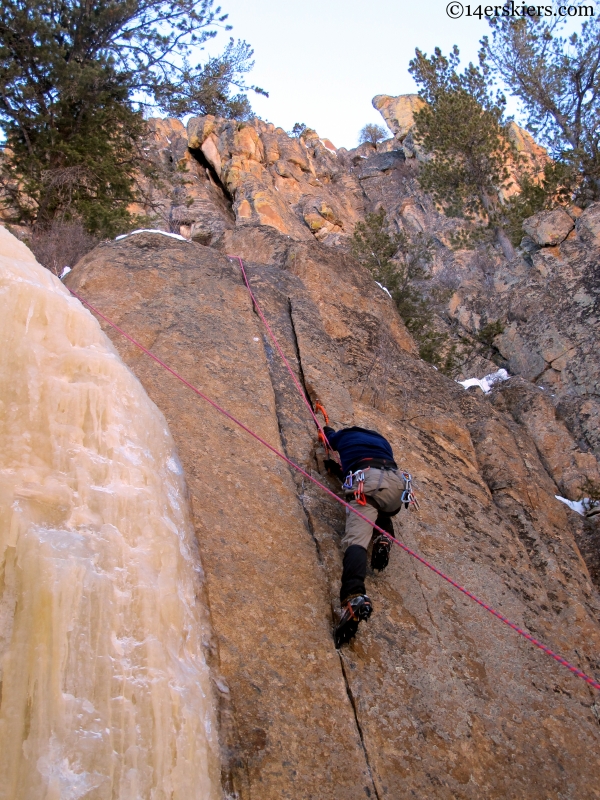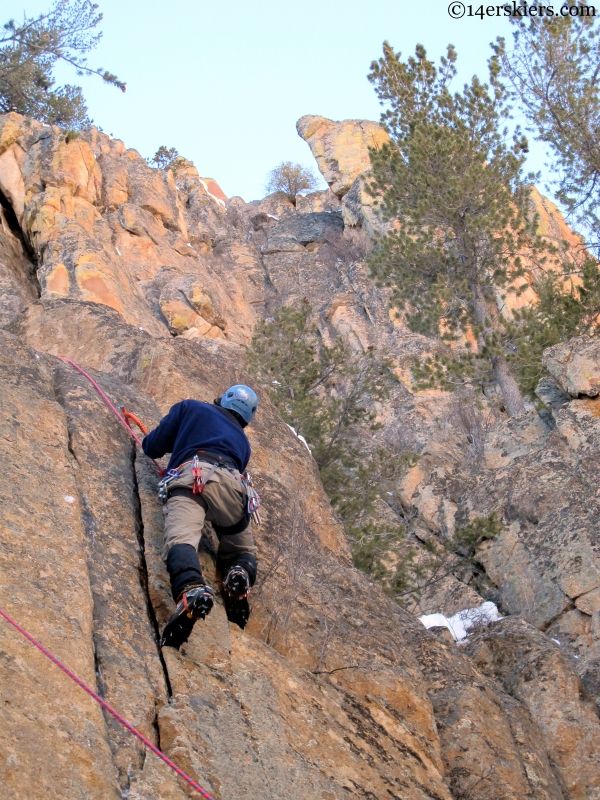 The second pitch was a beauty- narrow and defined, and surrounded by beautiful rock. Brittany: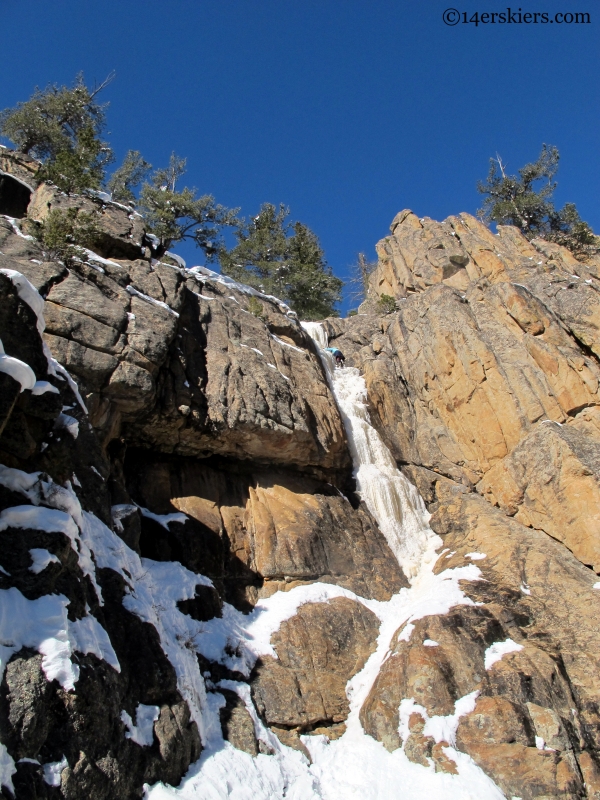 We love skiing, but we'll go climbing if that's what the conditions dictate. Having this ice close by is great for a shorter half day of climbing. We'll be back. Think snow!

Frank
loves snow more than anything... except his wife.  He ensures his food is digested properly by chewing it 32 times before swallowing.He is a full-time real estate agent serving
Crested Butte and Gunnison
and would be honored to send you his
monthly newsletter.
Latest posts by Frank Konsella (see all)