It Doesn't Take Much 1.20.15
(Last Updated On: January 25, 2015)
Sometimes I'm amazed at just how little snow it takes to make the skiing a whole lot better. At this point in the season, we've had below average snowfall in our part of Colorado. In fact, much of the west has been dry, including California where the locals might be wondering if it will ever snow again. Luckily we keep getting a couple of inches here and there. Maybe it's my standards that are dropping, since I haven't skied any of the terrain I really want to ski in the conditions I really want to ski them in, but it's been pretty good. Last week we had one of those storms and even though we went somewhere with a lot of old tracks, it could almost be described as blower: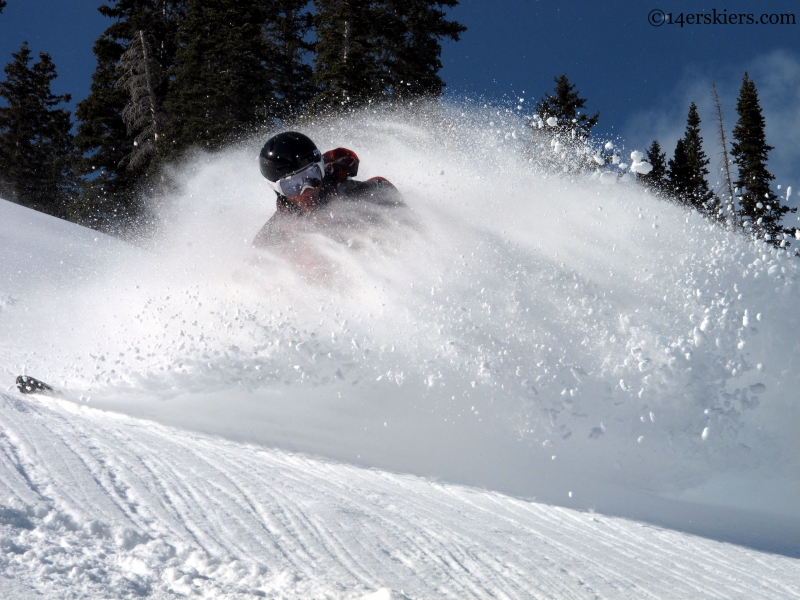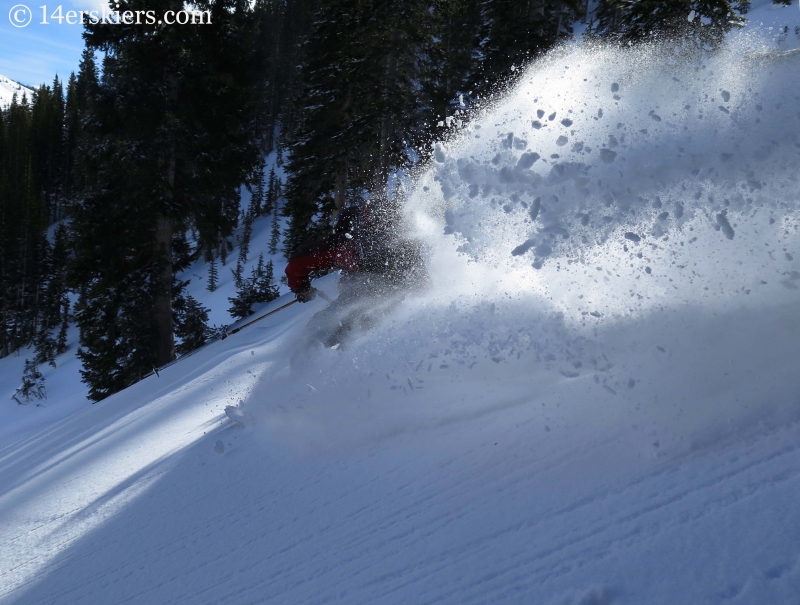 It didn't hurt that the snow had that magical consistency of somehow being both supportable and dry at the same time. Don't ask me how snow can sometimes have the best attributes of both wet and dry snow, but sometimes it does. Brittany: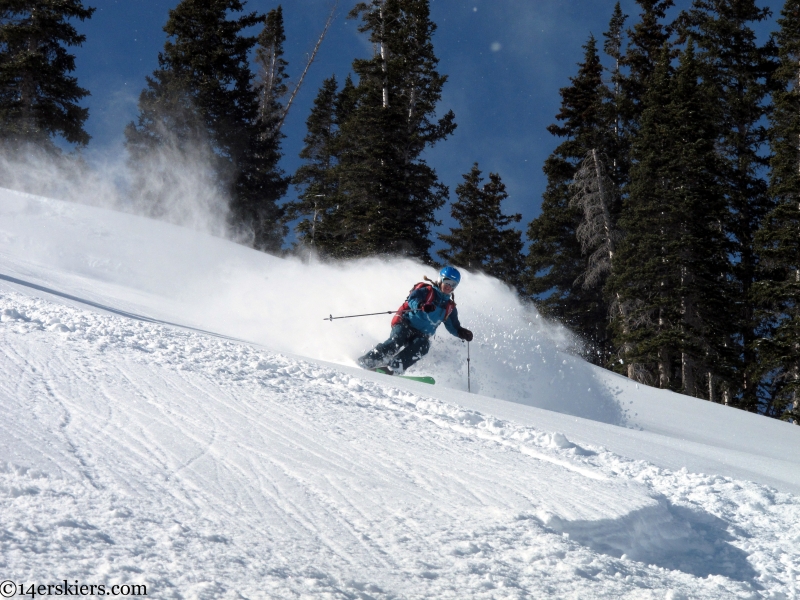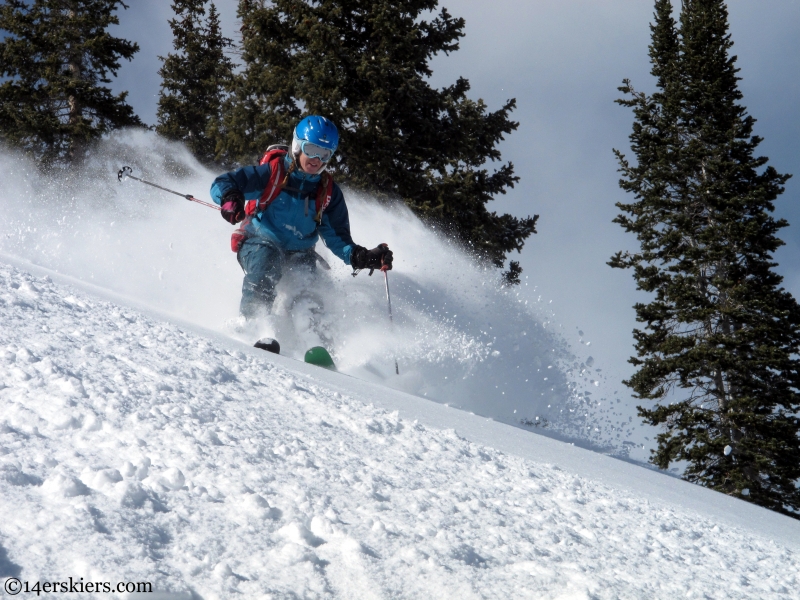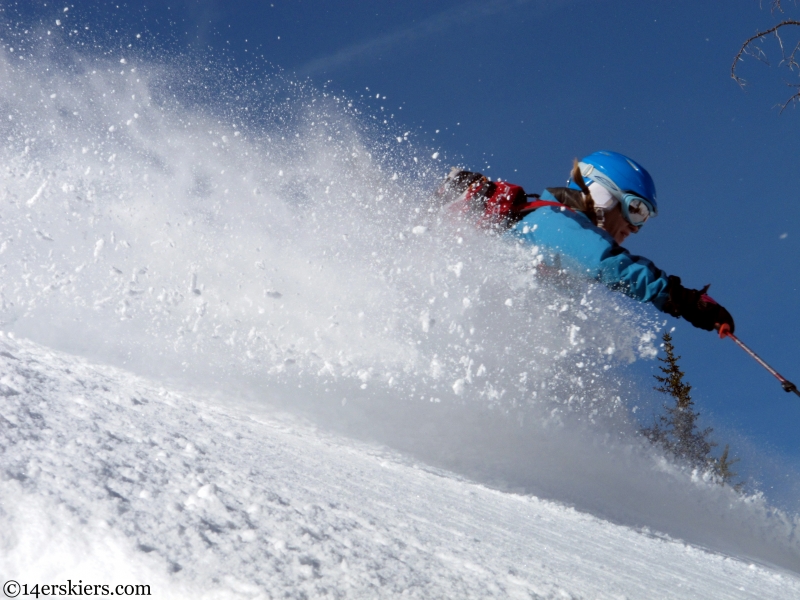 Frank: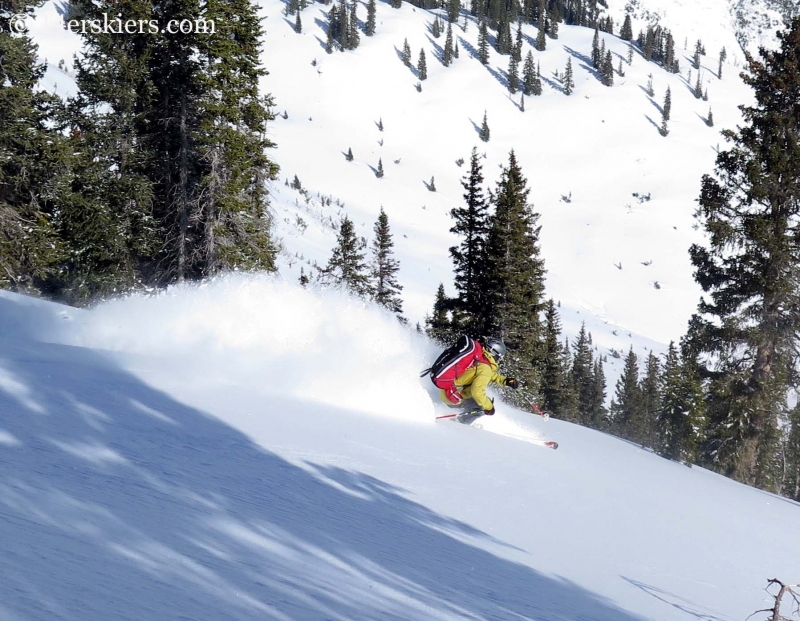 Mark Robbins was going full pro style, with both of us taking photos of him. Check him out, showing us what NTN is all about: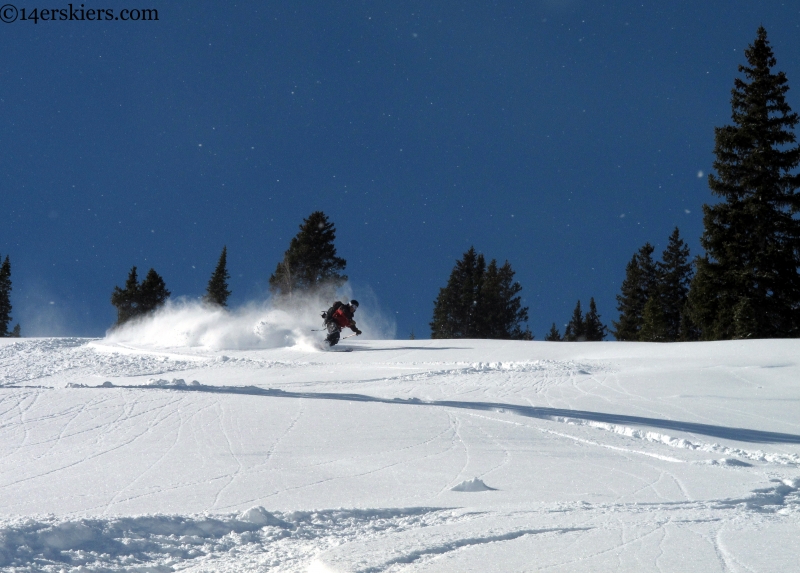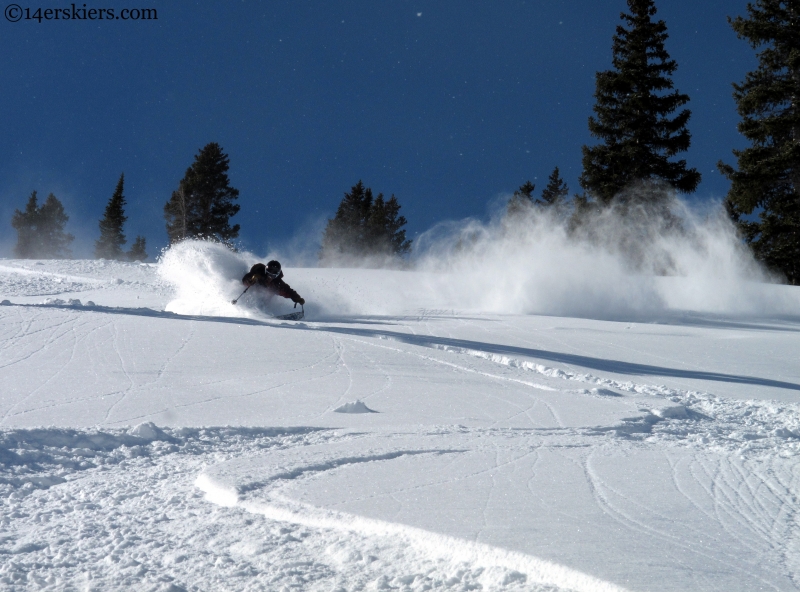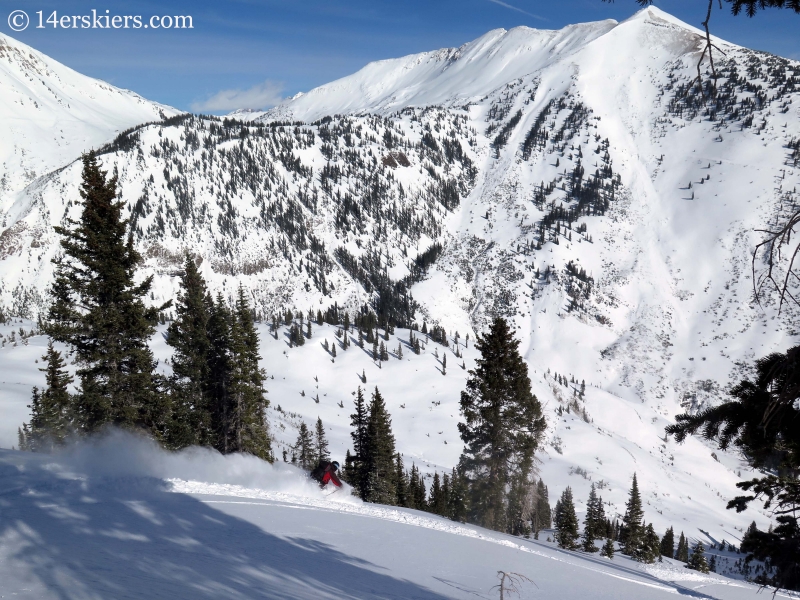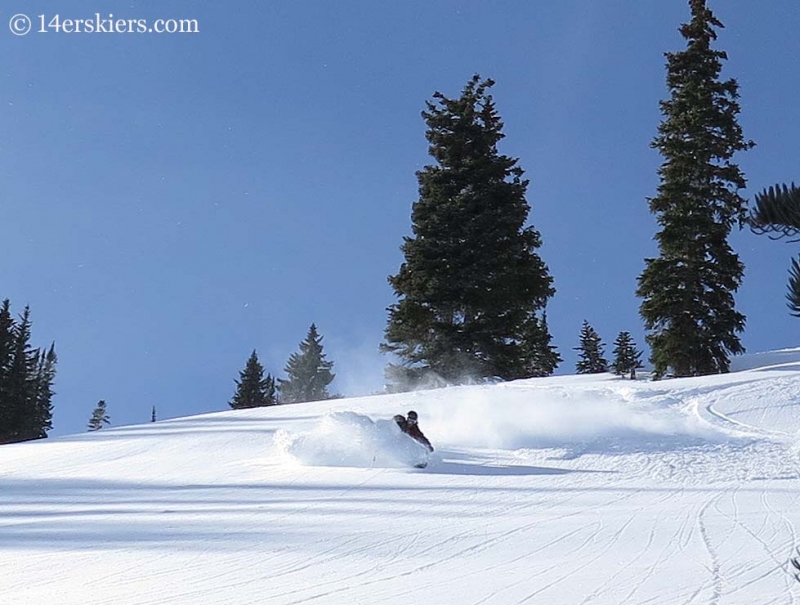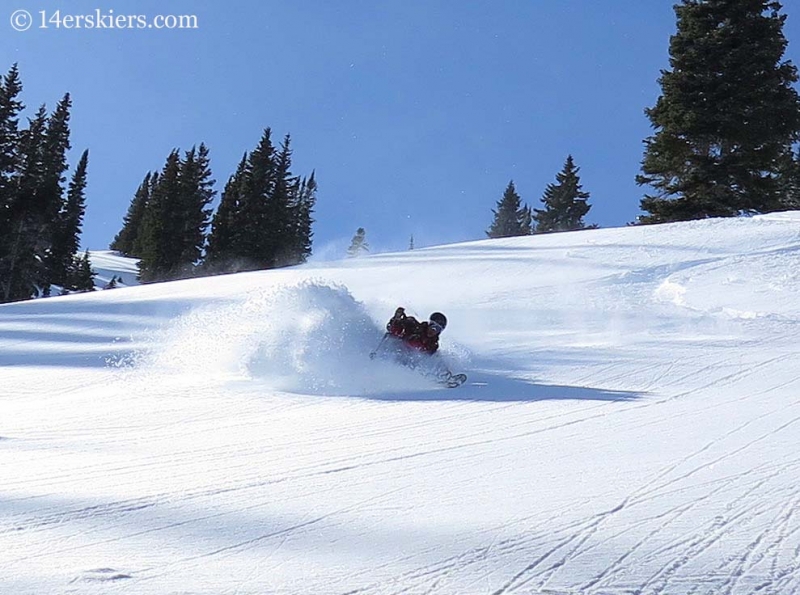 Love the light on this one: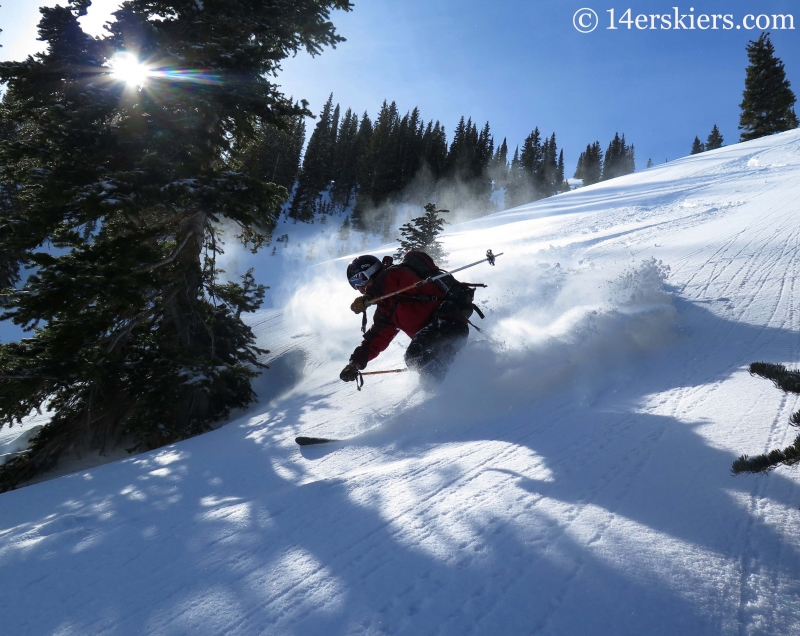 Like I said, it's amazing what just a little storm can do. Of course, in skiing more is almost always better, and I sure wouldn't mind a big storm visiting us in the near future. In fact, I'd like to see a major storm cycle come through- the way our snowpack is right now, we could see some big slides clearing out the trees in places like right and wrong chutes, or 1st bowl. That would be a nice silver lining to the way the season has gone so far.
Want to make 2″ seem even deeper? Currently, these are my favorite big boys:

Frank
loves snow more than anything... except his wife.  He ensures his food is digested properly by chewing it 32 times before swallowing.He is a full-time real estate agent serving
Crested Butte and Gunnison
and would be honored to send you his
monthly newsletter.
Latest posts by Frank Konsella (see all)