TR: Newfoundland – Signal Hill
(Last Updated On: September 19, 2010)
Signal Hill is the name given to the hill that stands on the northeast corner of St. John's harbor.

The name is appropriately given because military used this hill for signaling- be it using a gun to go off to warn of invasion or fire, or via flags signals. Signal Hill has also been the focus of many battles in recent history. In 1762, the Battle of Signal Hill took place, which resulted in the French surrendering St. John's to the British, ending the North American Seven Year's War. During World War II, Signal Hill was viewed as a crucial location to aid in the Allies war in the Atlantic. 1,000 American troops were stationed at Signal Hill to operate four anti-aircraft guns and maintain a 24-hour surveillance of the area.
Another interesting historical event happened on Signal Hill in 1901 when Guglielmo Marconi received the first transatlantic wireless transmission, in this case coming from Poldhu.
From downtown, you can drive up to the lookout of Signal Hill. But, walking doesn't take long (20-30 minutes) and provides better views. So, we chose to walk. Five minutes from our hotel we saw this: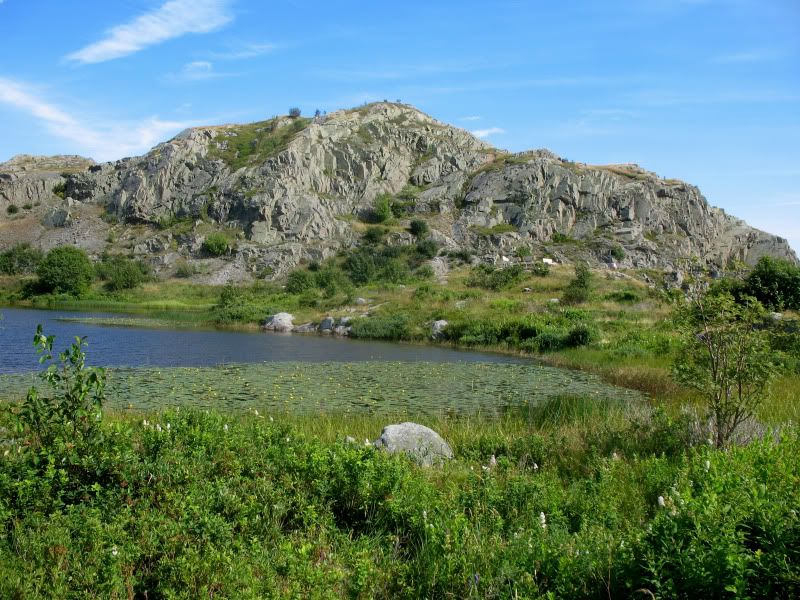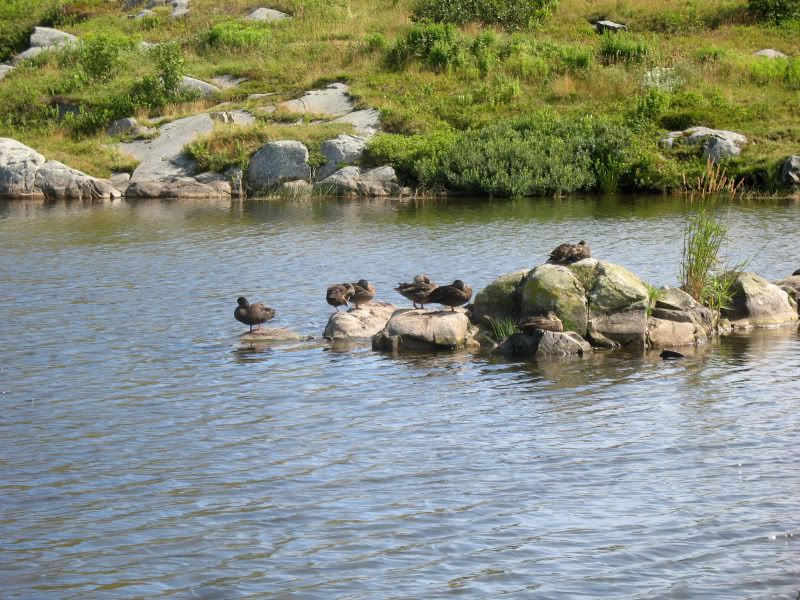 The views of the harbor are magnificent.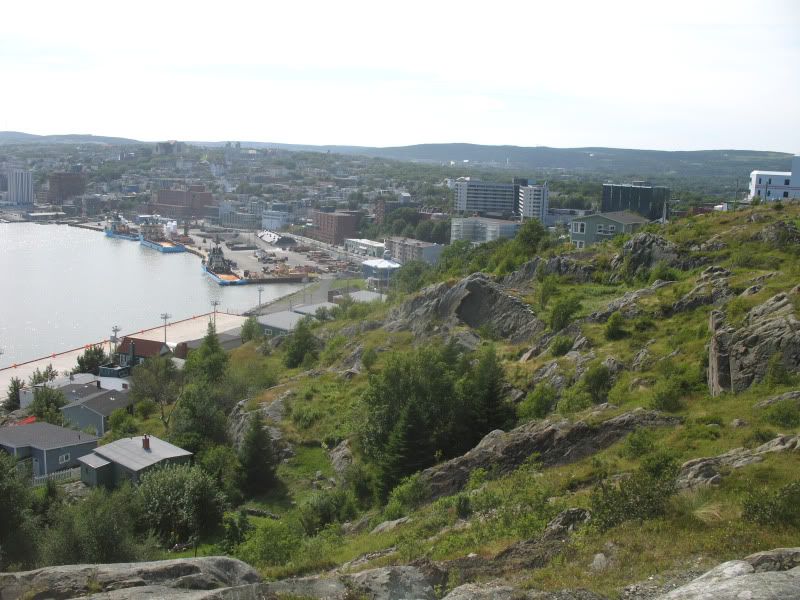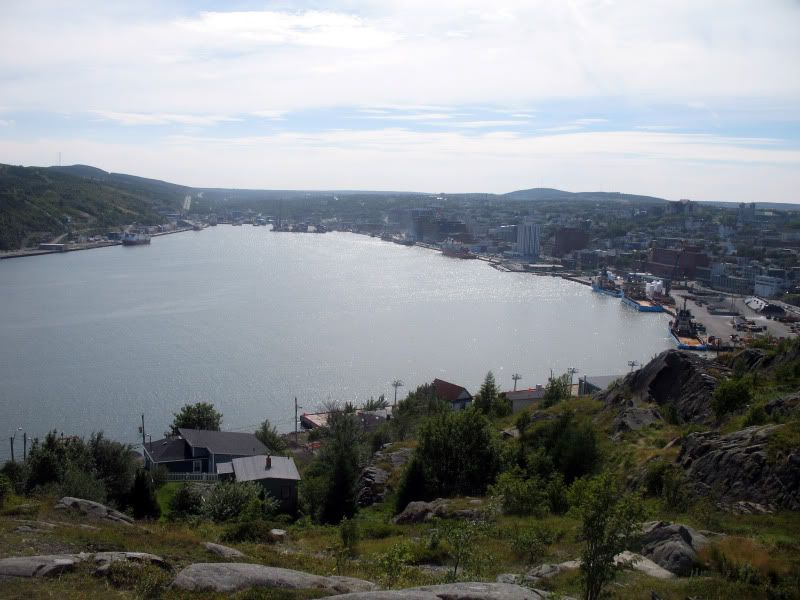 The mouth of the harbor, called The Narrows.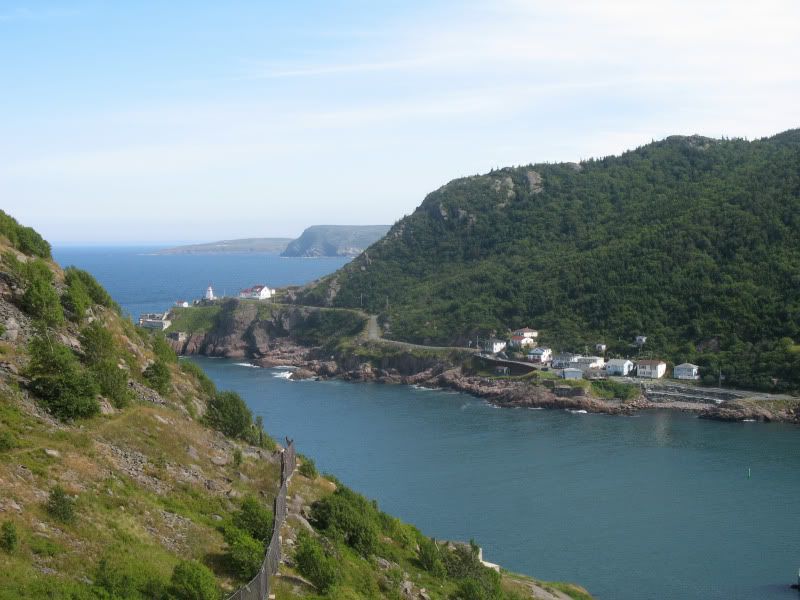 Cabot Tower.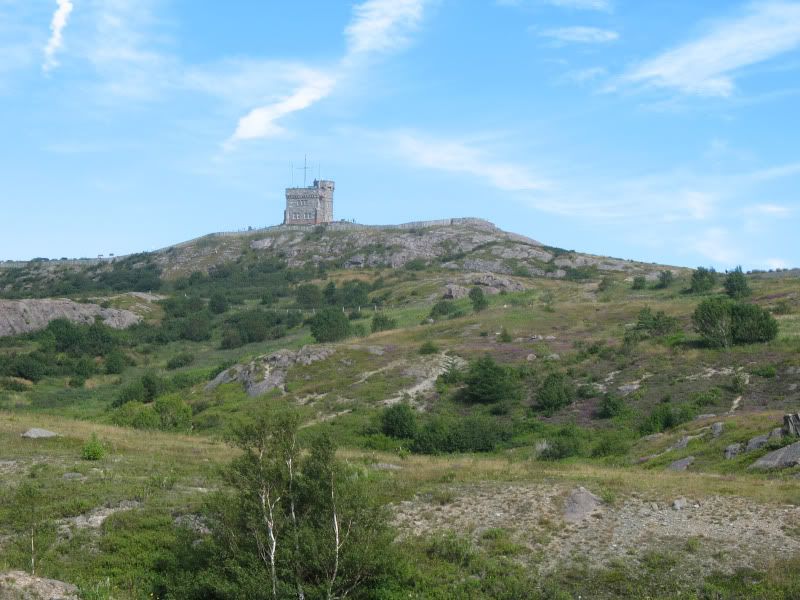 Beautiful landscape just minutes out of the city.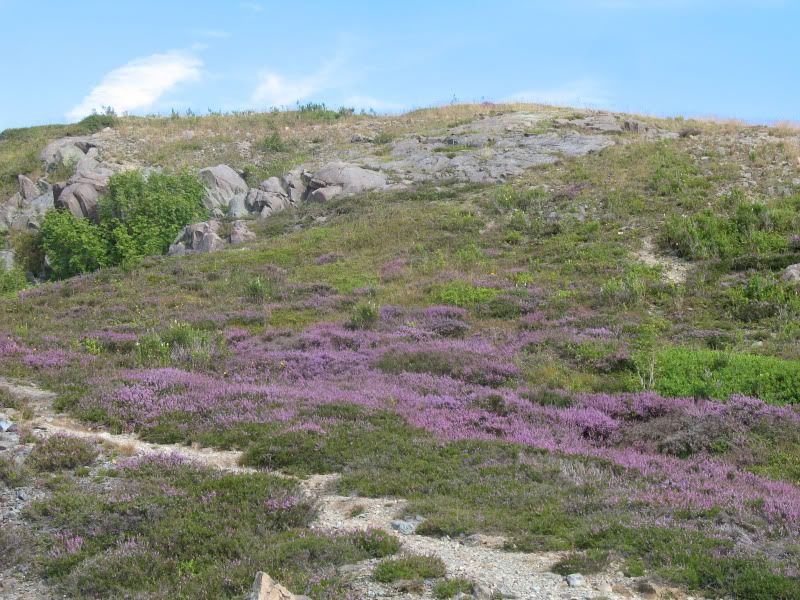 The Battery.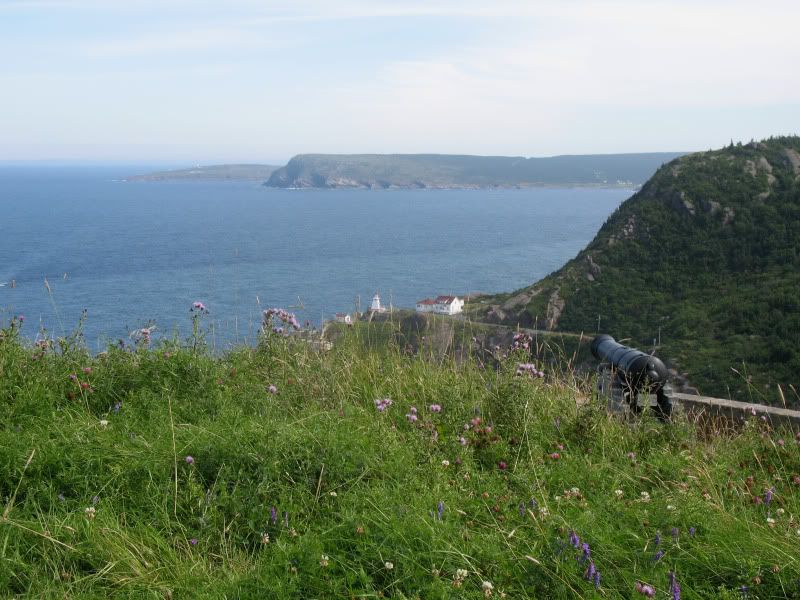 Looking back at the harbor from the Battery.

Cahill Point.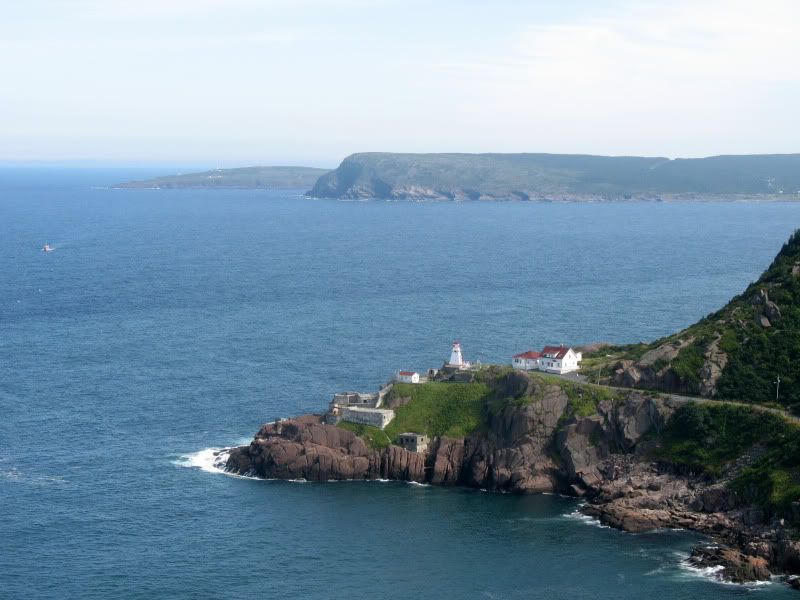 Signal Hill is both beautiful and historical. One of the highlights of St. John's, it should not be missed if you visit Newfoundland! For my previous blog entry about St. John's click here.

Links to other Newfoundland and St. Pierre blog posts
Grand Bank
St. Pierre on Bikes
St. Pierre
Ferry to St. Pierre
Postcards from Newfoundland
Fortune
Cape Spear
Signal Hill
St. John's
Aside from skiing, biking, and all outdoorsy things,
Brittany Walker Konsella
also loves smiles and chocolate 🙂 Even though she excels at higher level math and chemistry, she still confuses left from right. Find out more about
Brittany
!
Latest posts by Brittany Walker Konsella (see all)