Going after the Non-Powder 12.5.14
(Last Updated On: December 14, 2014)
"Skiing powder is boring". That's what a friend of ours once said, and I have to admit that I largely agree with him, at least in Colorado. Don't get me wrong, I do love skiing powder. It's just that I love skiing aesthetic alpine lines even more- and those lines are often off limits until spring. With two weeks or so of dry weather, however, we currently have more choices and opportunities to get in the alpine. So even though there is plenty of powder to be had on north faces, we made plans to ski a fun south face, even though the snow was virtually guaranteed to be mediocre.
Our friends Zach and Grete were visiting from "wherever their airstream is parked", and were excited to join us, although they might not have known what we were getting into. Zach was certainly enjoying the views below Schuylkill: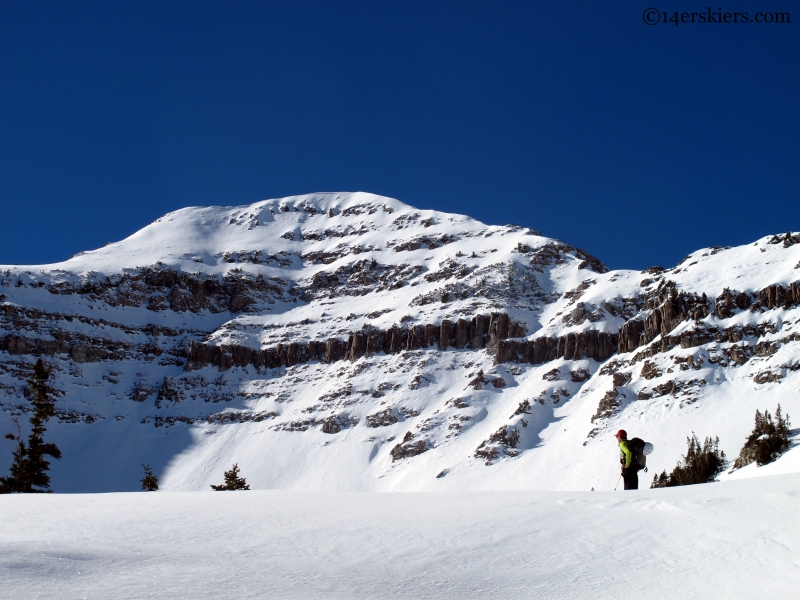 I love this tour, and the views from the ridgeline on this day were tough to beat, with low clouds accentuating Purple Peak.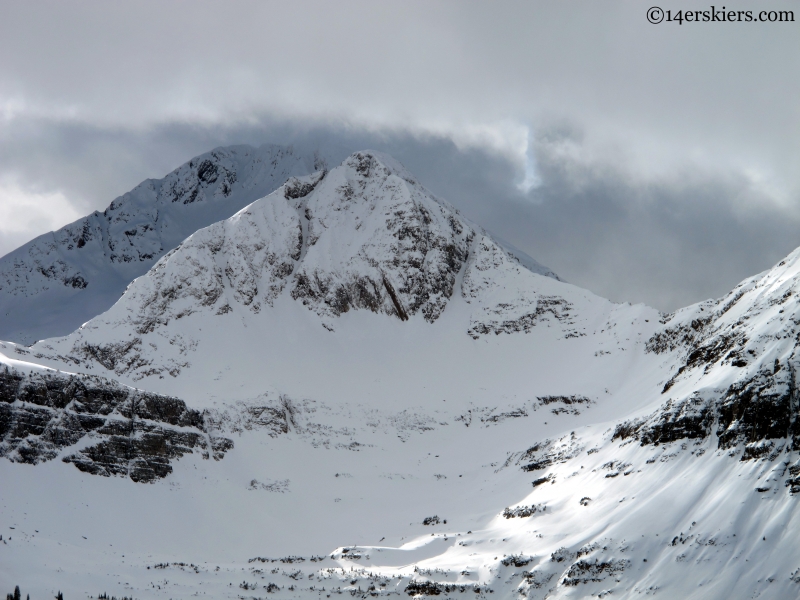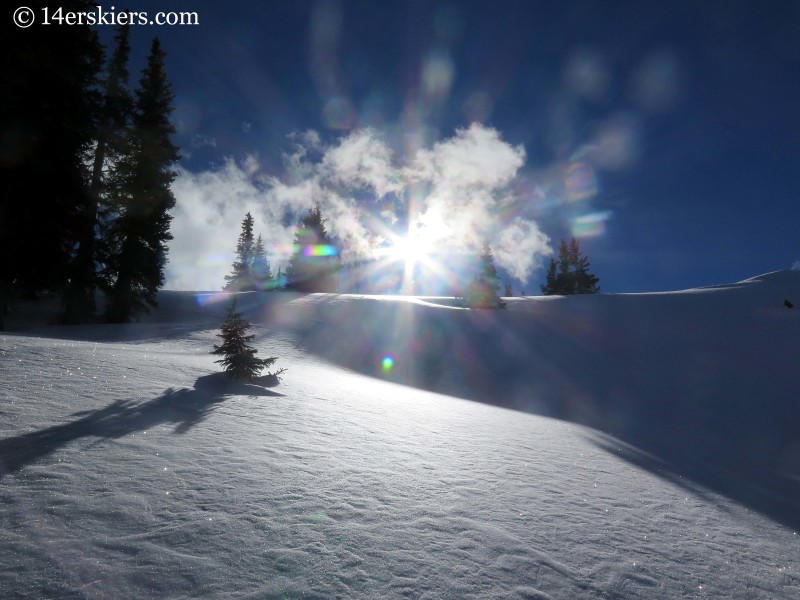 The ridge leading to Schuylkill's summit is a fun one, with just enough scrambling to keep things interesting.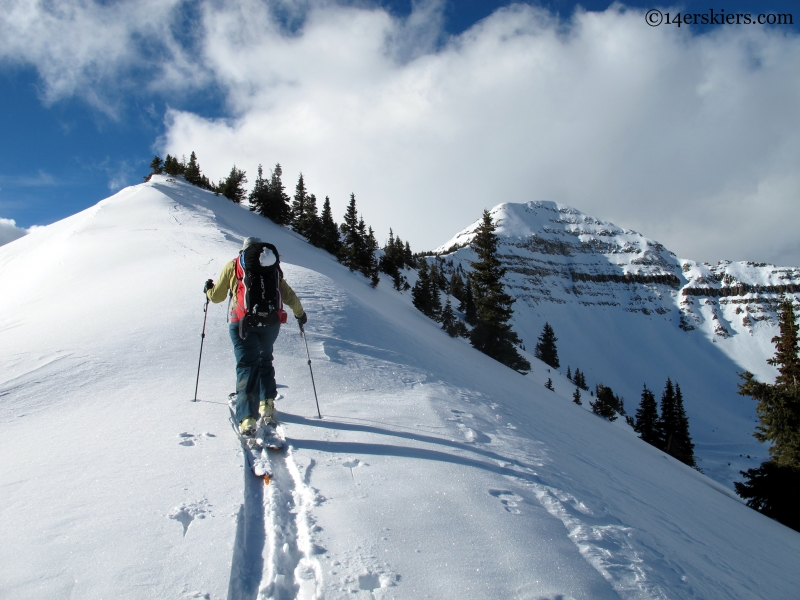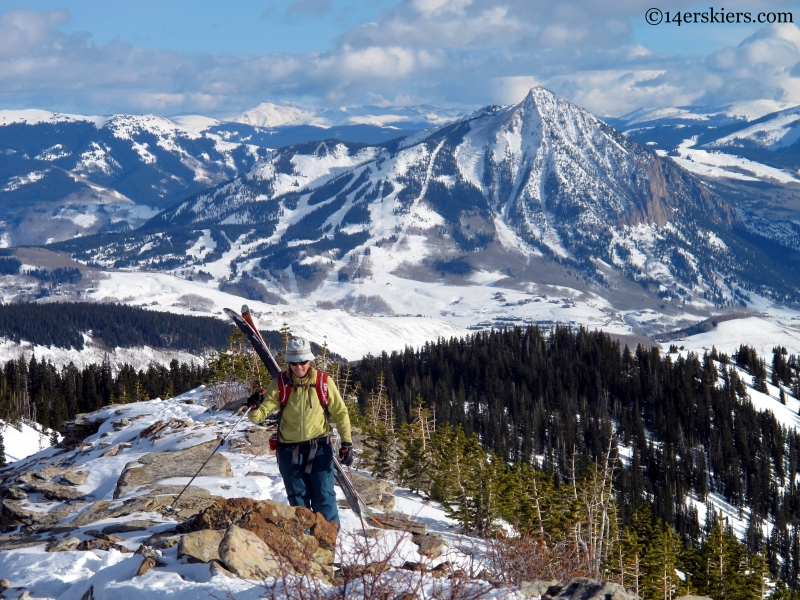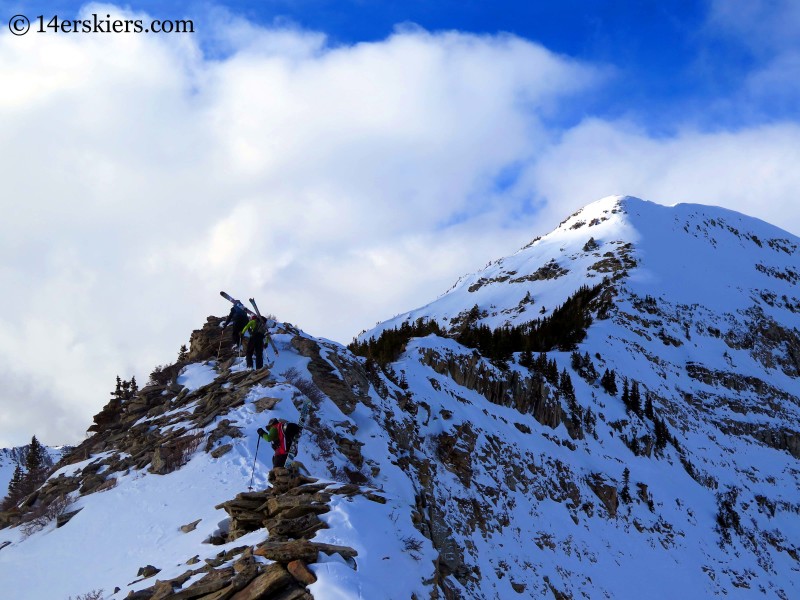 Our intended route faces south, and would have been perfect- had we been there an hour earlier when it was still in the sun. Instead, it was refreezing into a one inch crust. Hey at least it isn't "boring powder".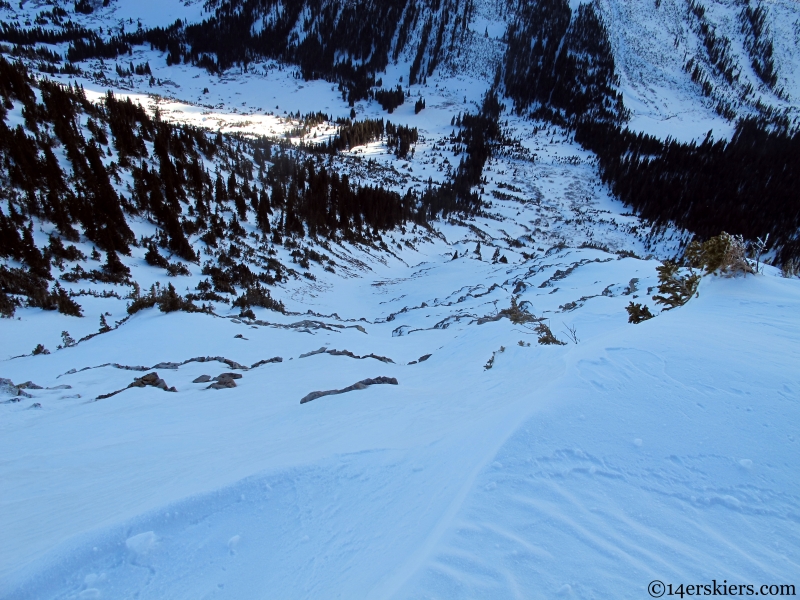 Zach enjoying the non-powder conditions: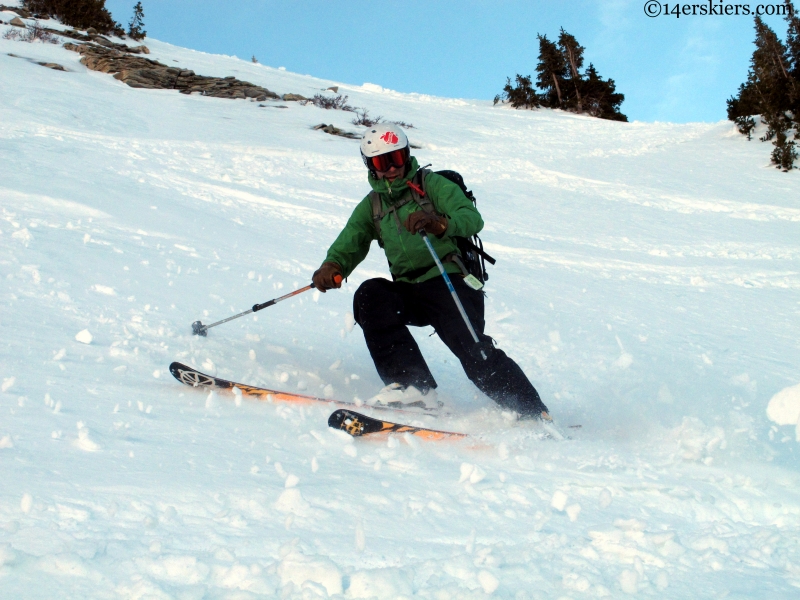 Grete: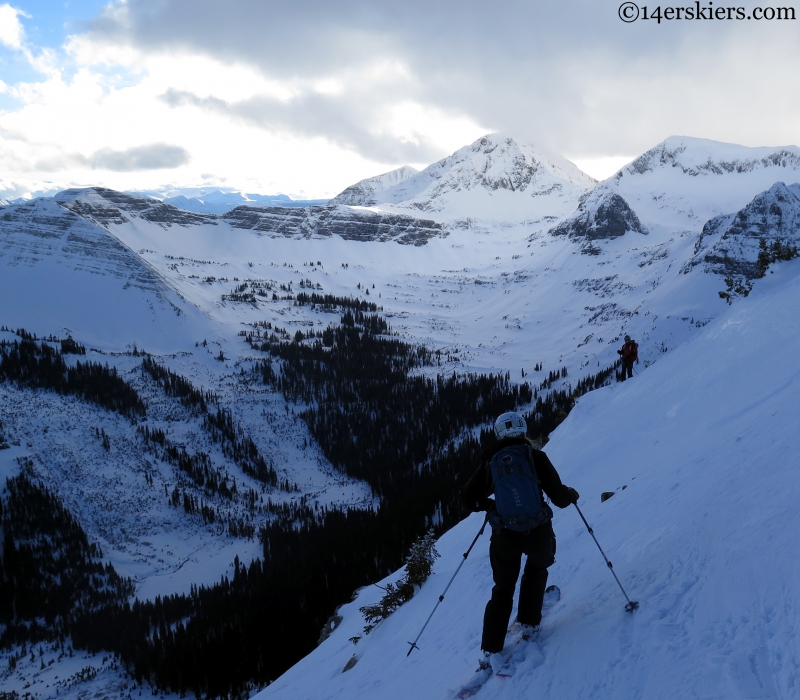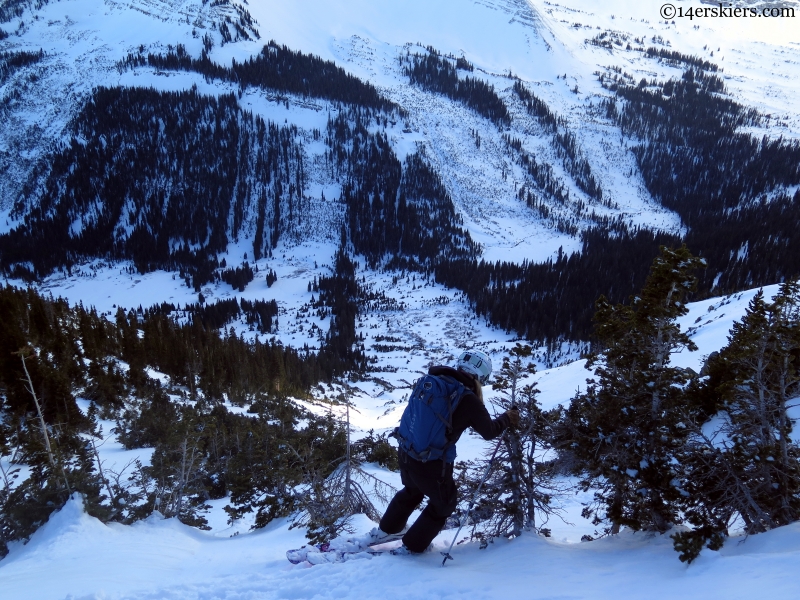 Early season jump turn practice: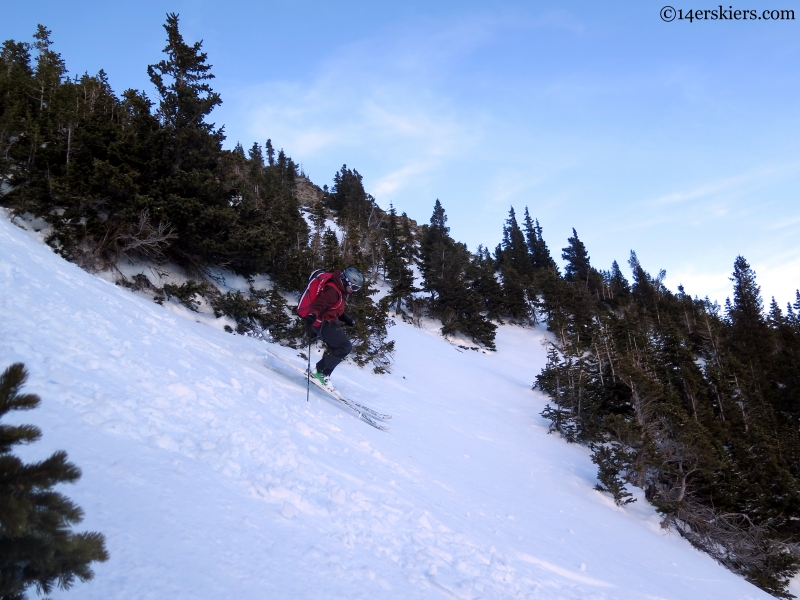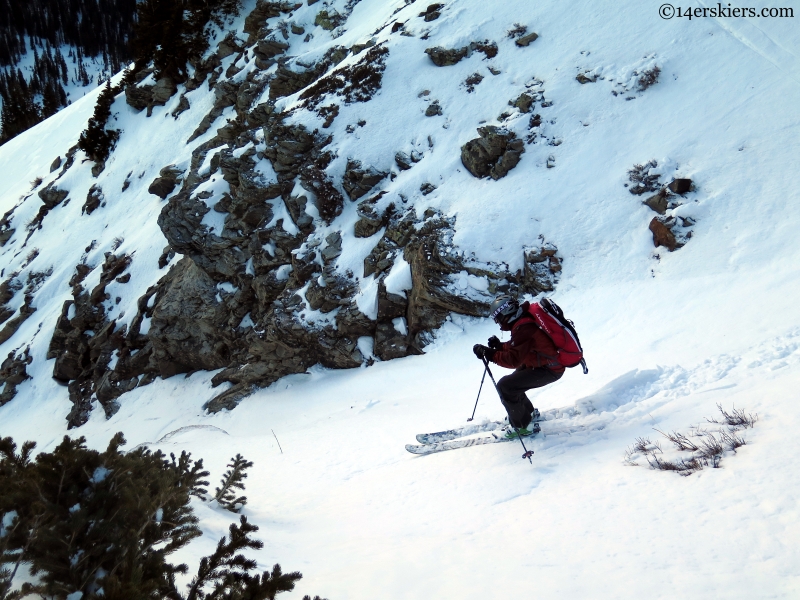 Our timing was a bit off, and the sun was already going down. Purple never gets old: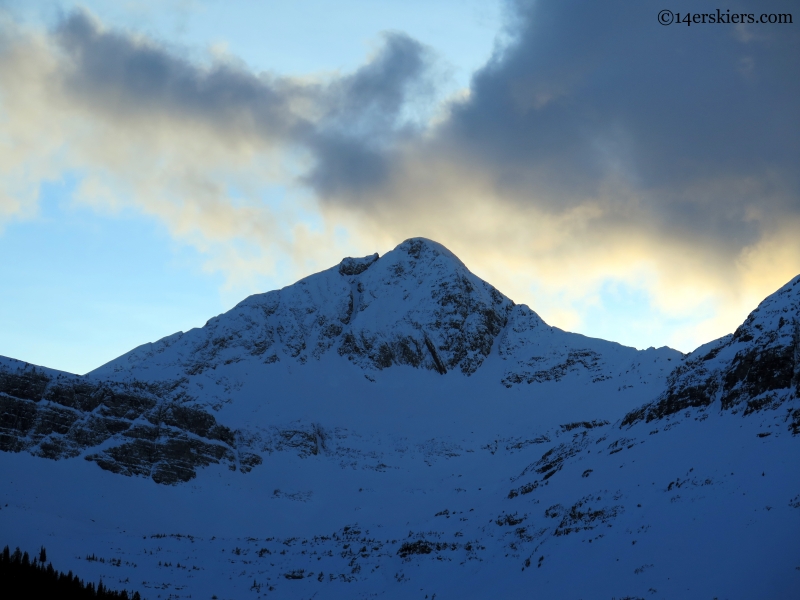 We made our way down the Oh-Be-Joyful valley under a nearly full moon. Not exactly in our plans, but there was also a point during the tour when we decided we'd be fine going out in the dark. It was a beautiful night. Incredibly, Grete and Zach actually had fun (as did Brittany and I), despite the snow conditions and a line that wasn't as filled in as I'd hoped. But that's what a good adventure is all about.
Frank
loves snow more than anything... except his wife.  He ensures his food is digested properly by chewing it 32 times before swallowing.He is a full-time real estate agent serving
Crested Butte and Gunnison
and would be honored to send you his
monthly newsletter.
Latest posts by Frank Konsella (see all)