(Last Updated On: November 5, 2014)
Last year, we were well into ski season by November, but this year the first day of November was shorts weather, even in the high country of Colorado. While we definitely had choices close to home, in the end we decided to check out a newer trail that we had been hearing about- the Sidewinder trail near Delta, CO. Located in the Gunnison Gorge National Conservation area, the Sidewinder trail was built by the BLM in 2010.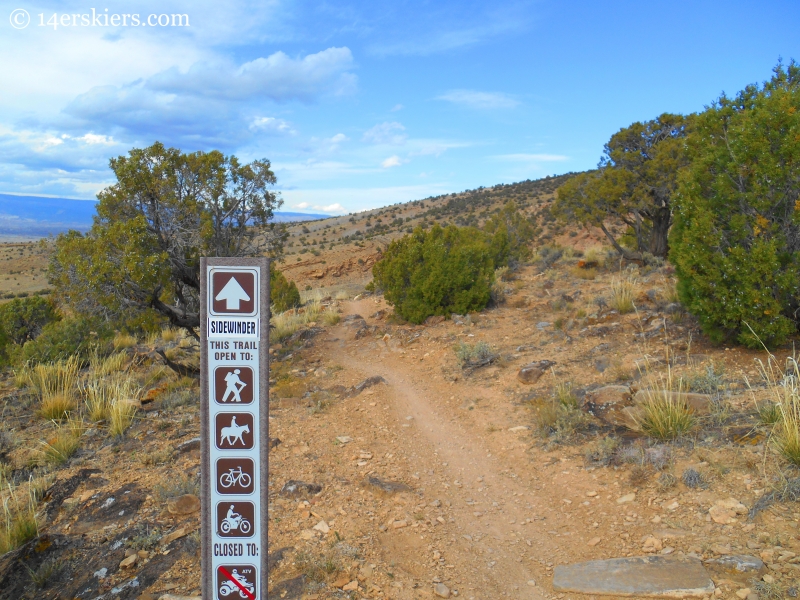 At roughly 20 miles in length, the trail offers a number of riding options. The trail works well in either direction, so many riders choose to ride it as an out and back, with as many miles as they choose to do. A number of roads also intersect the trail, and the Peach Valley road parallels the trail in the valley below, so it can be used for loops as well. We started at the north end- from Hotchkiss, head west on highway 92 for 13.5 miles, then turn south on 2200. After a mile, turn SE on H75, and the trailhead is located in 3 miles.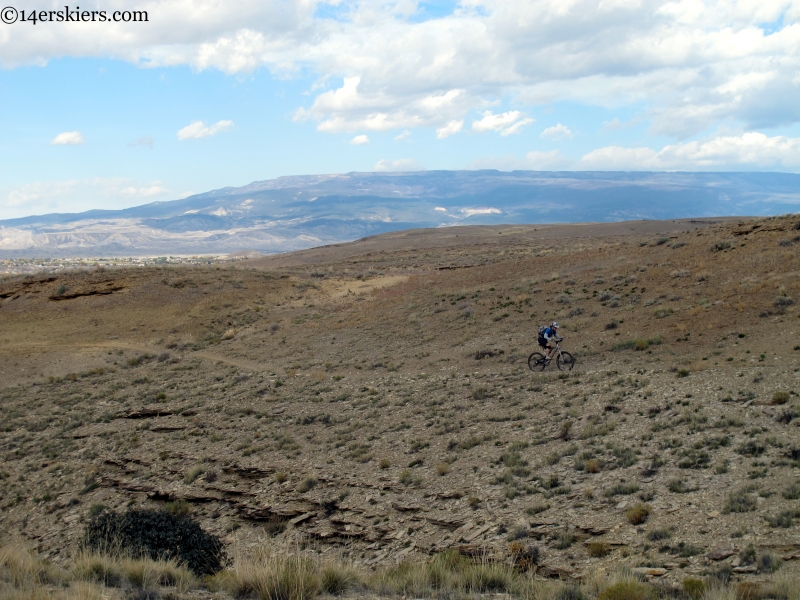 The trail reminded me of other desert trails, that weave in and out of drainages while generally traversing, such as Horsethief in Fruita. While there isn't a ton of vertical gain on this trail, the miles don't go nearly as quickly as one might expect.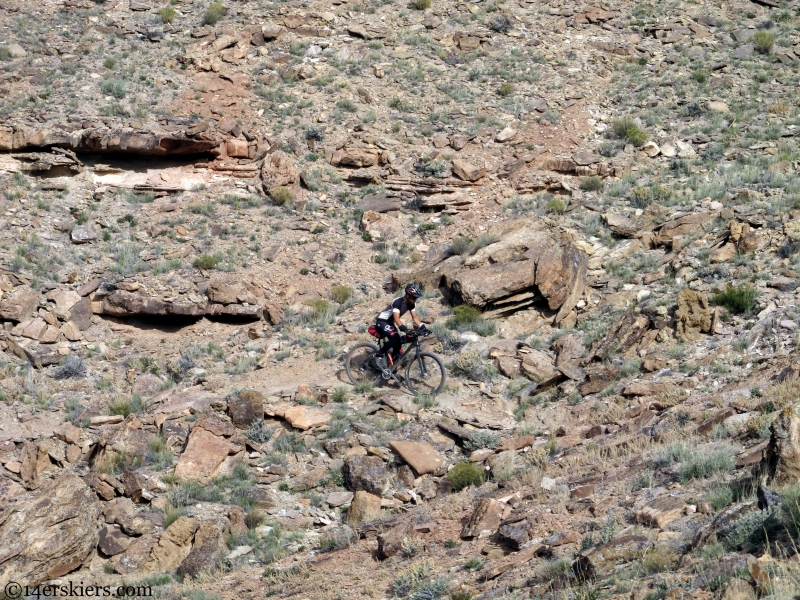 The trail isn't extremely technical, but it's more technical than most of our trails in Crested Butte. The trailbuilders knew what they were doing, every move seems taylor-made for a bike. Lots of fun, and a good change of pace for us at the end of bike season.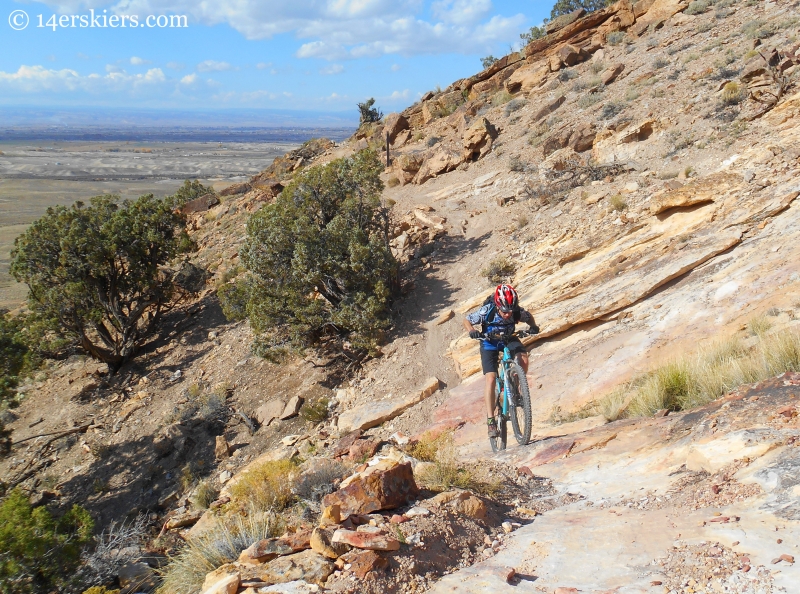 Our friends Josh Shifferly and Jenny Veilleux joined us: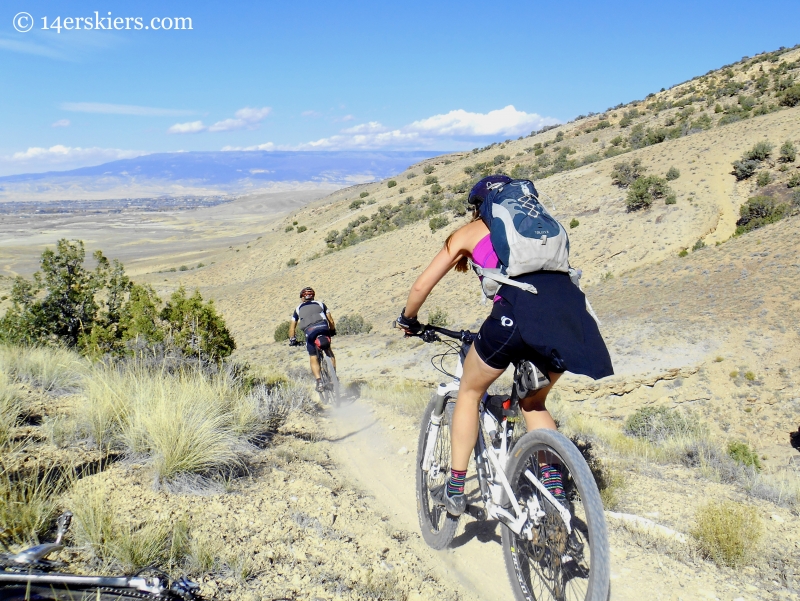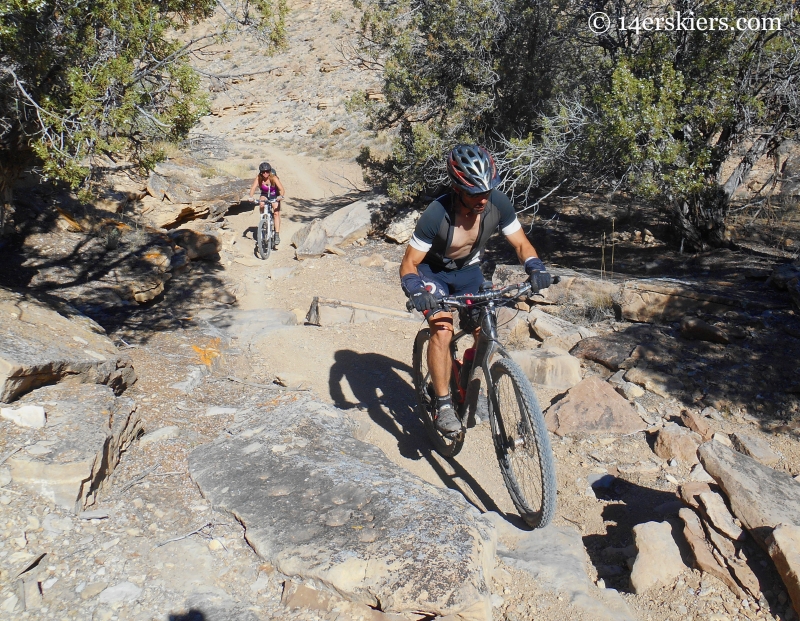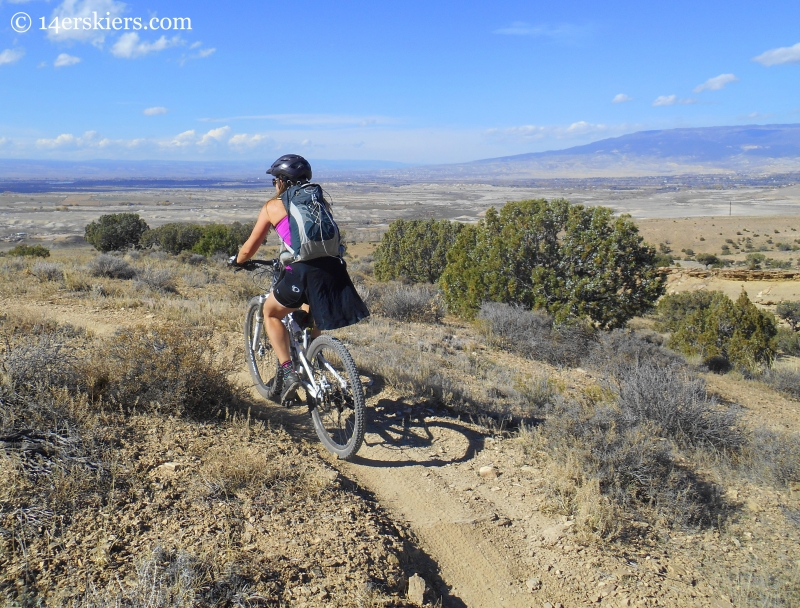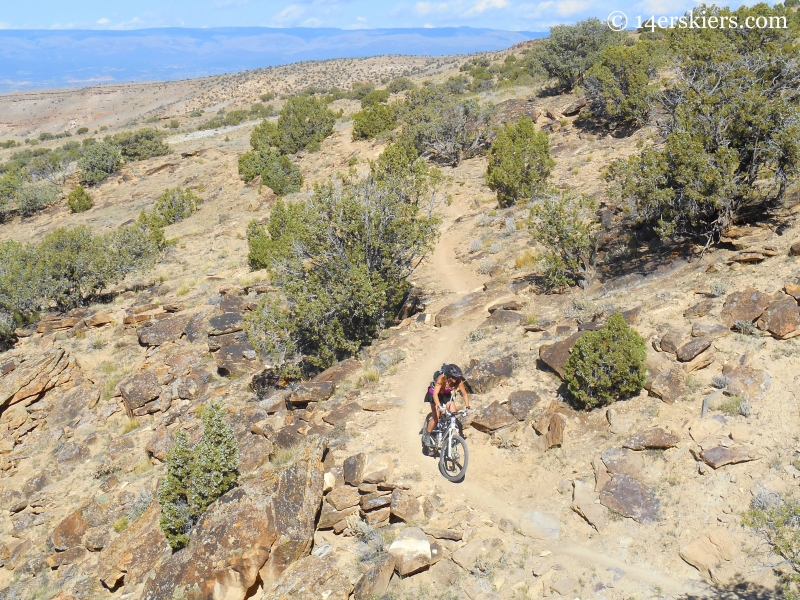 The views were impressive, looking out over the entire Grand valley. While it's definitely in the desert, this area has a much different feel than Moab or Fruita, with a few more junipers and other vegetation.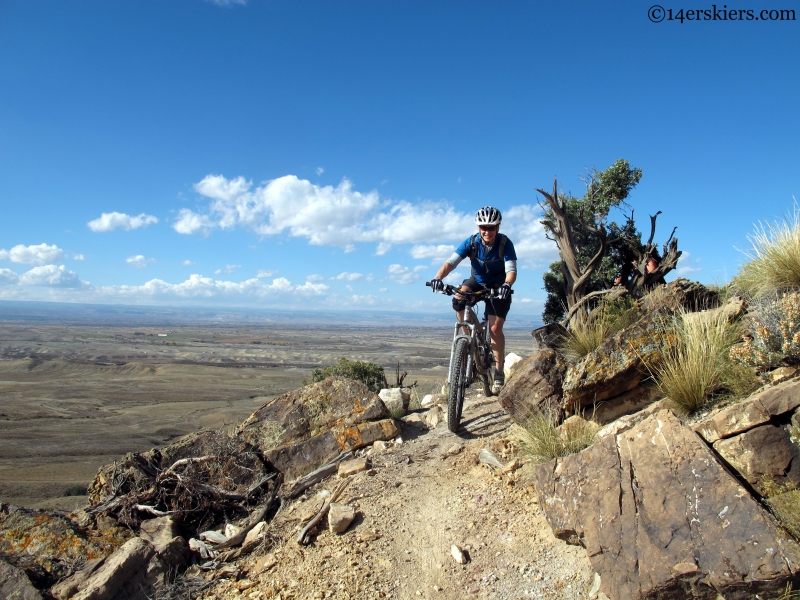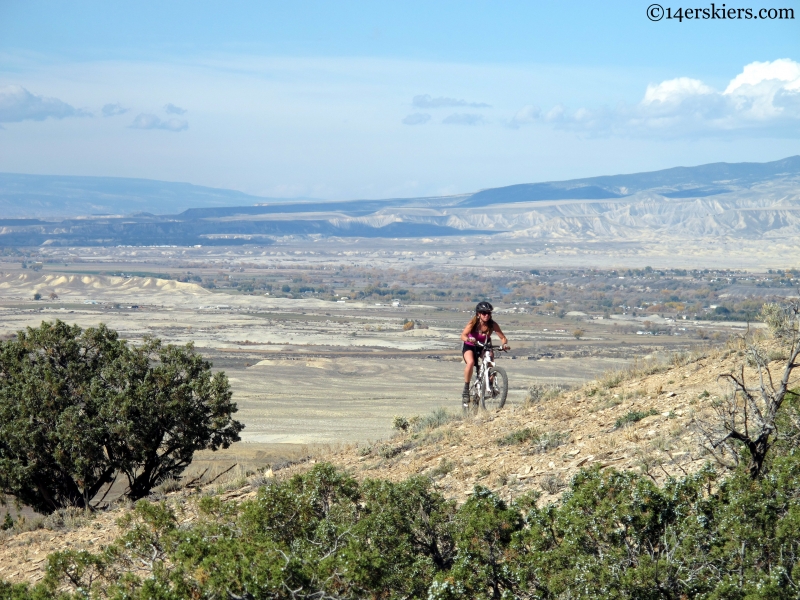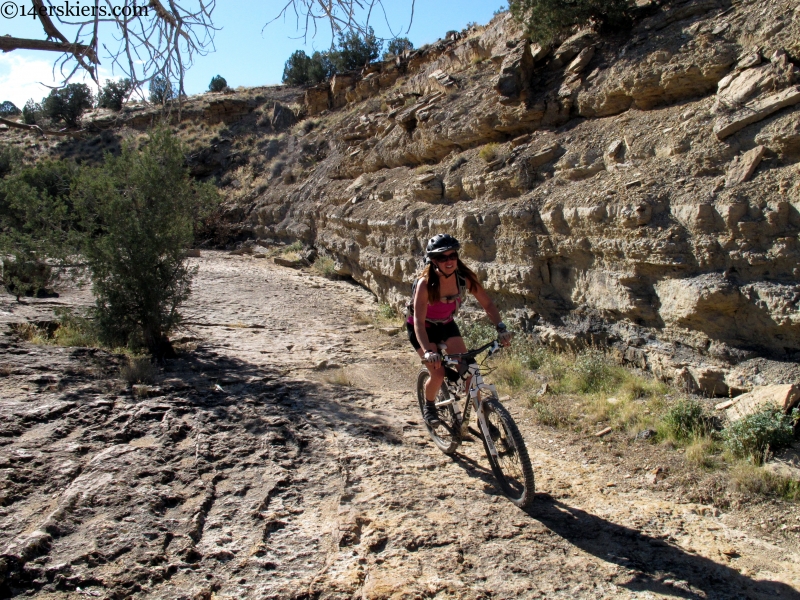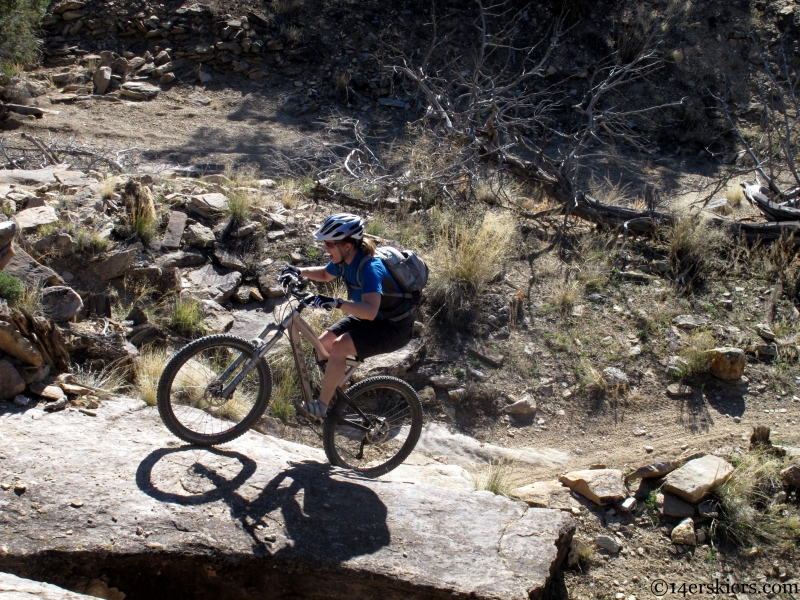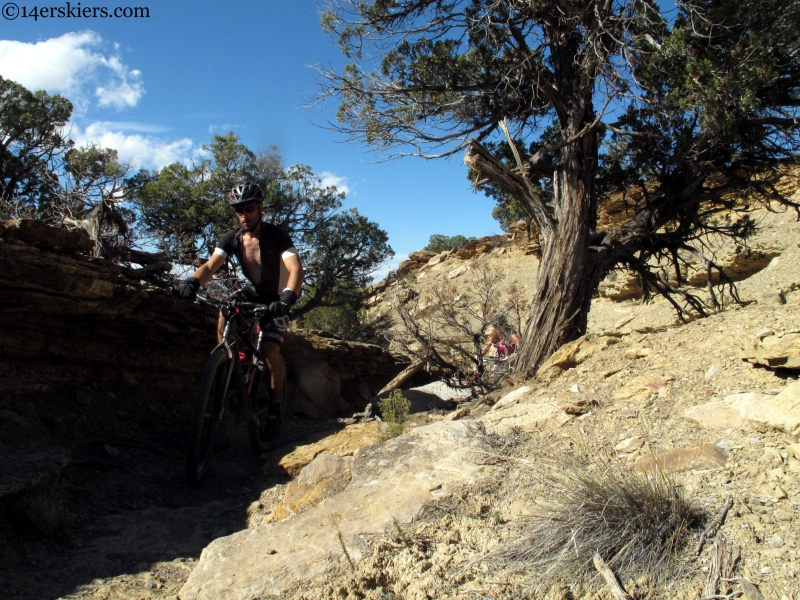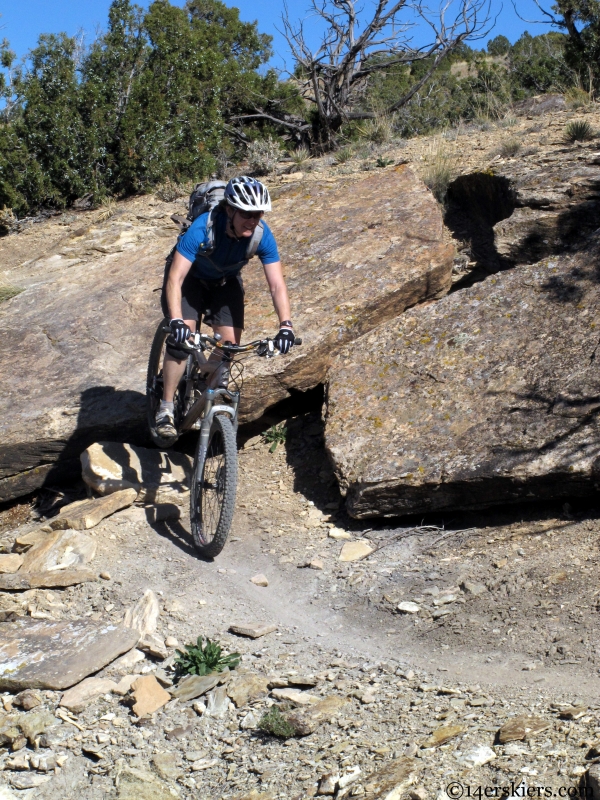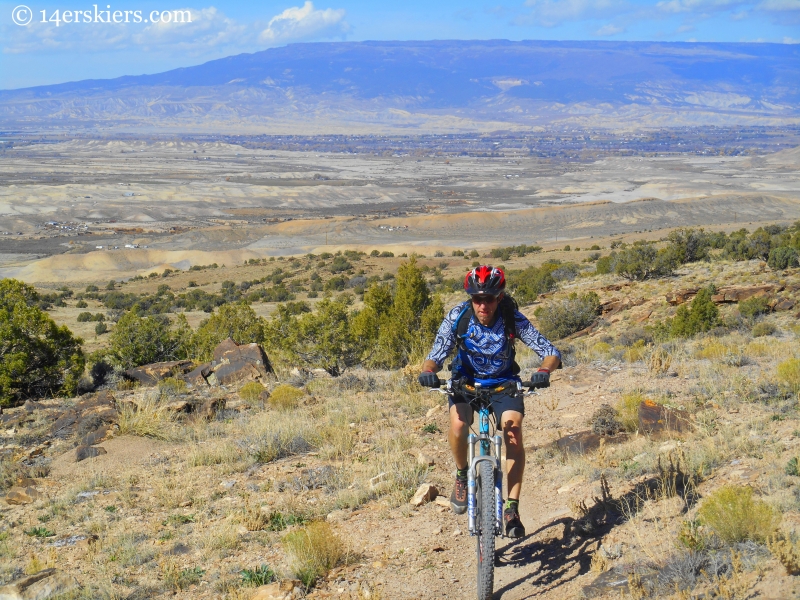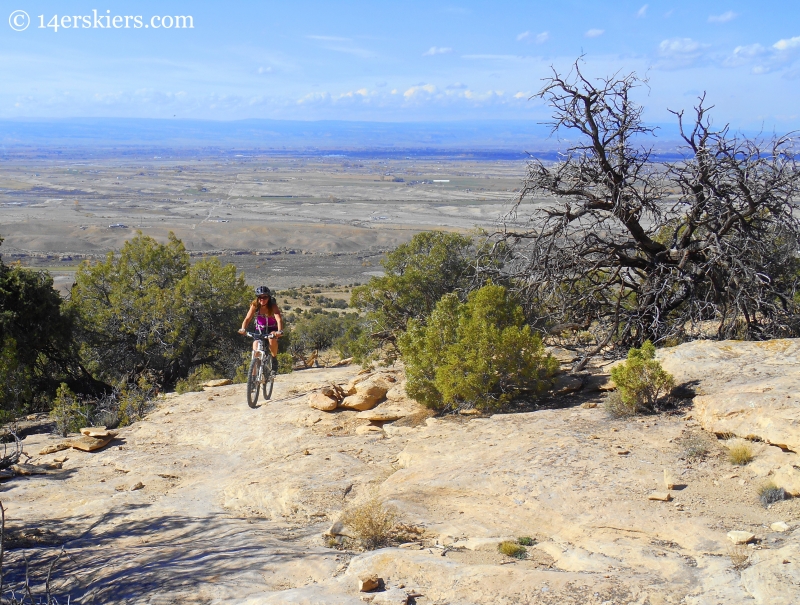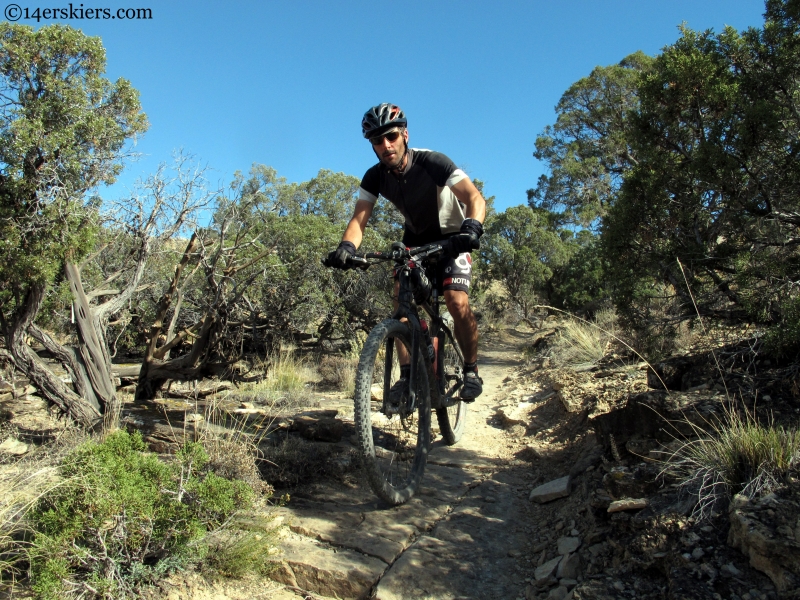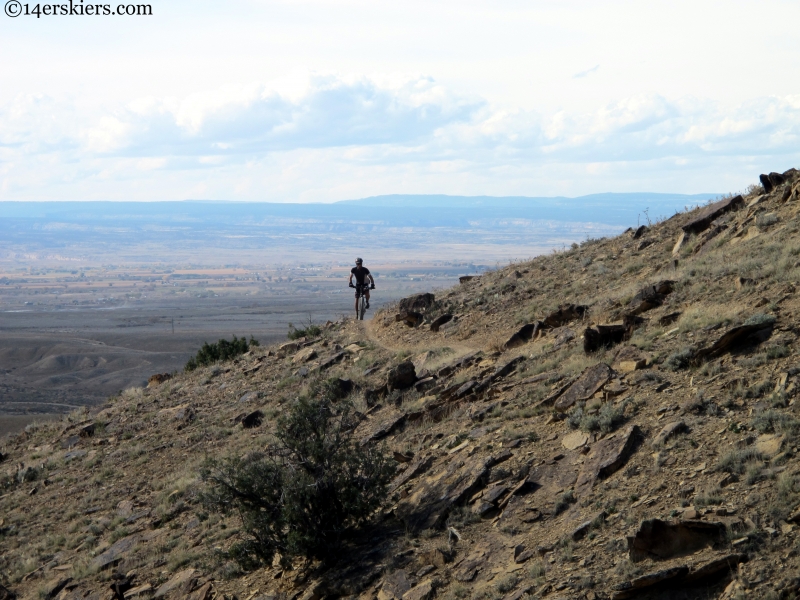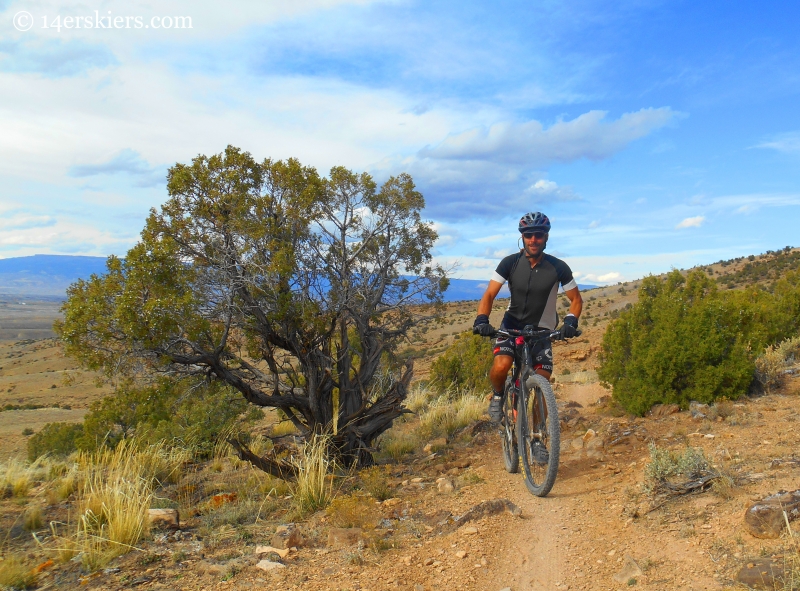 Brittany and Jenny ended up cutting out at the Duncan road, then taking Peach valley back towards the car. Josh and I went to the end of Sidewinder, and continued on to the Eagle Valley trail, which is a really fun little trail to end the trail miles on. Check it out: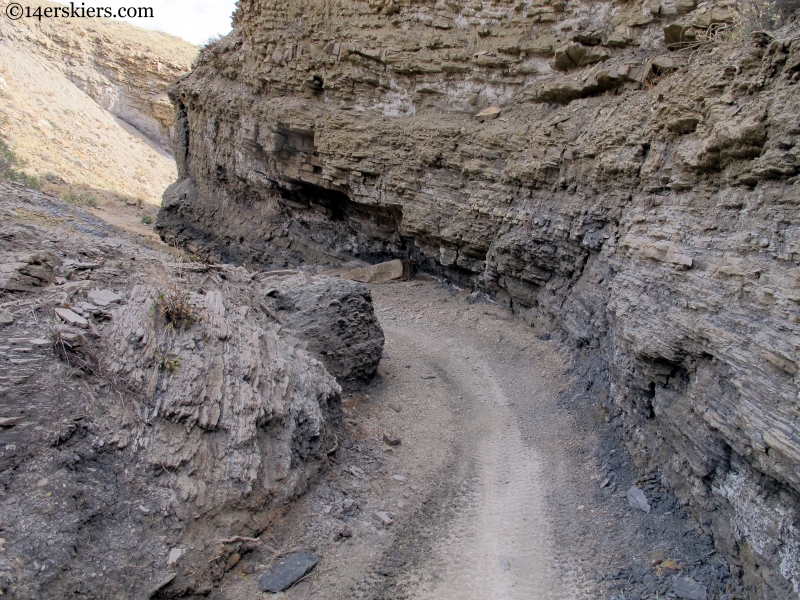 The Sidewinder trail is well worth a side trip for anyone heading towards places like Moab and Fruita. For those of you in Crested Butte, the trailhead is only a couple of hours away, and the full loop is roughly 40 miles so it's easy to justify a fall trip when Kebler Pass is open. Like I said earlier, it's a tough trail and there are no easy miles, so expect a few hours out on the trail. Map below:
Frank
loves snow more than anything... except his wife.  He ensures his food is digested properly by chewing it 32 times before swallowing.He is a full-time real estate agent serving
Crested Butte and Gunnison
and would be honored to send you his
monthly newsletter.
Latest posts by Frank Konsella (see all)