TR: Peeler Lakes Hike (Sept & Oct 2014)
(Last Updated On: November 5, 2014)
The Peeler Lakes are one of those places that seems like they shouldn't be too hard to get to. But, really, they kind of are. Tucked away in Peeler Basin with Peeler Mountain and Scarp's Ridge towering above, these lakes are more often viewed from afar rather than up close. It was finally time that I go there.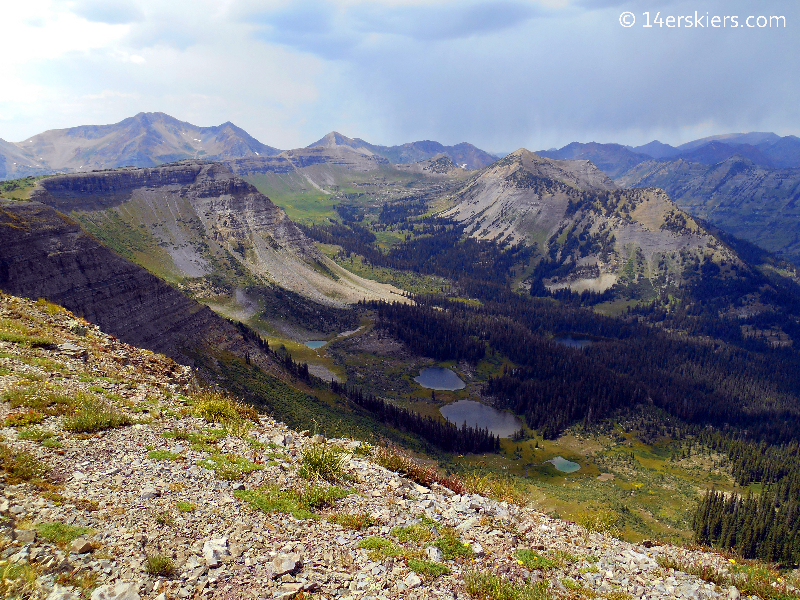 To be true, I'd been to Peeler Lakes before. But, it was winter and snow-cover didn't even reveal that a lake even existed.
I'd dreamed up this expedition in the past. One of the ways to get to Peeler Lakes is via Gunsight Pass Road. But, this road is heavily 4-wheel drive. My Subaru certainly wouldn't make it up there – not if I wanted it to come back in one piece. So, why not bike it?
And that's exactly what I did. I began my ride in town, riding on the Lower Loop and catching the Gunsight Pass Road at the western end of the trail. I took it upward toward Redwell Basin.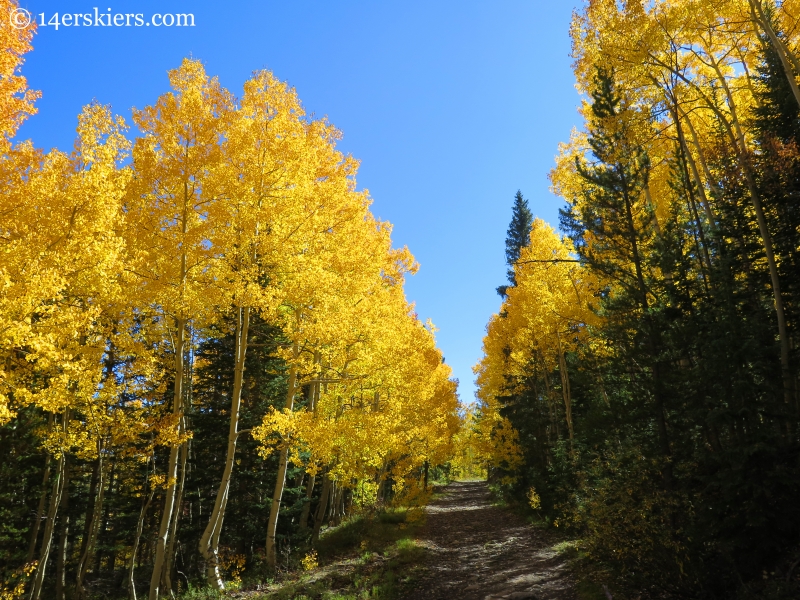 It was the end of September, and the leaves were in their prime. This photo captures a scene of Paradise Divide from Gunsight Pass Road.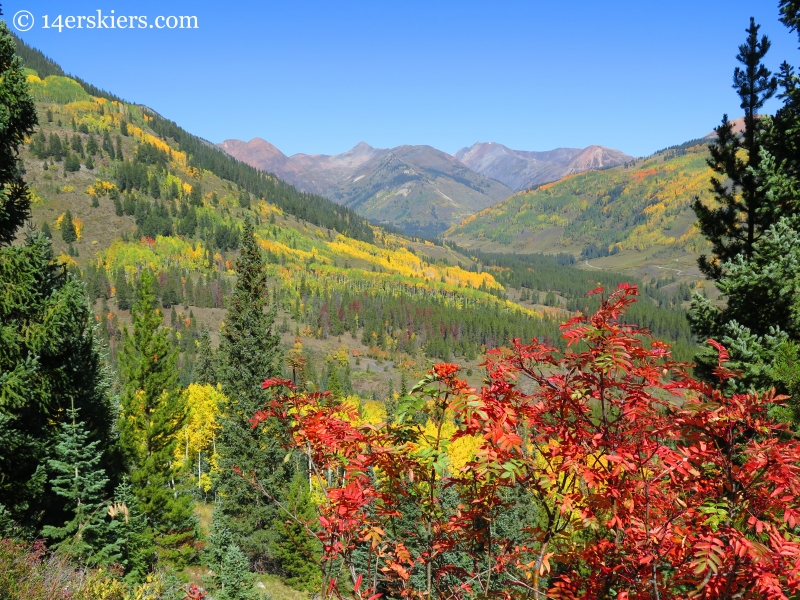 Looking over toward the Climax area from Gunsight Pass Road.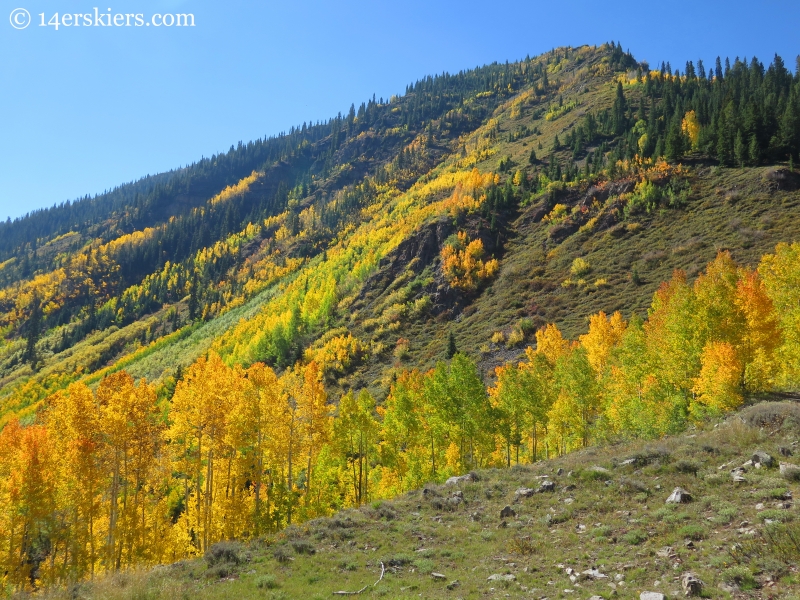 Then the road got switchbacky. Like really really switchbacky. I don't think the mode of transportation matters. You're always glad when you finally see this – Redwell Basin.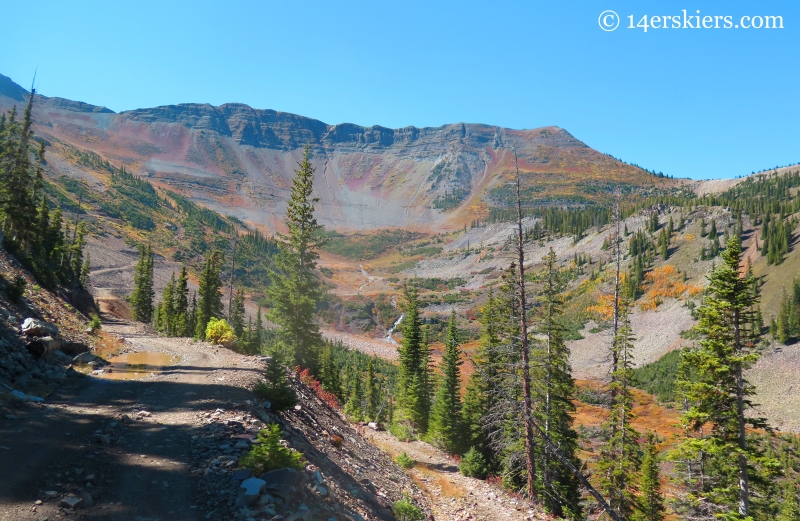 Upon reaching Redwell Basin, I ditched the bike in the bushes and began walking on Trail 404 toward Peeler Lakes. The views from the start were wonderful.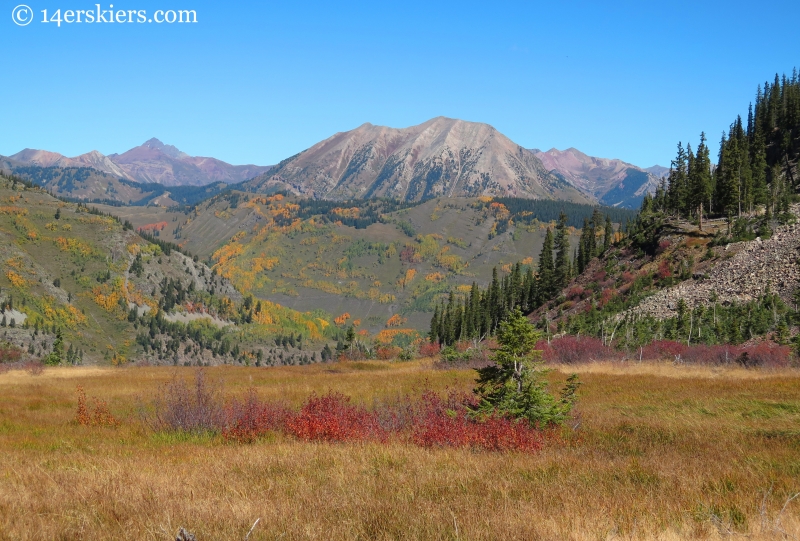 Another Redwell Basin shot.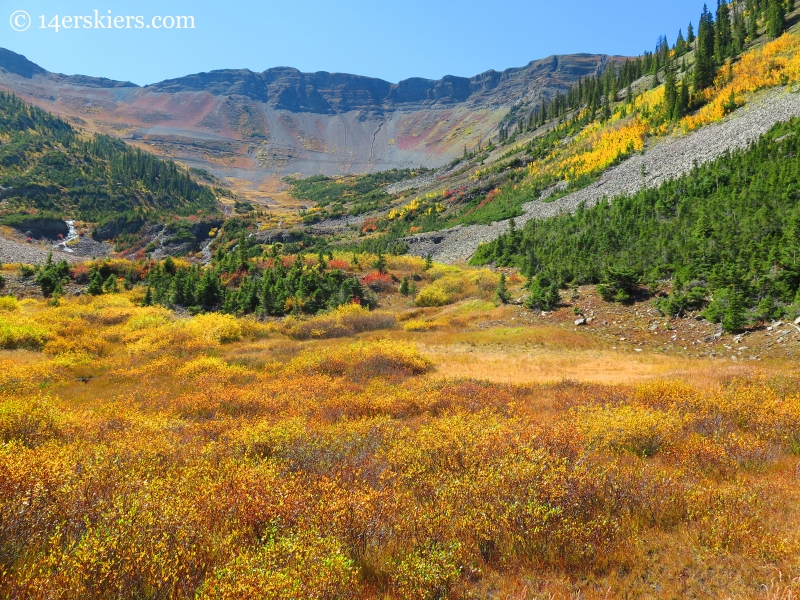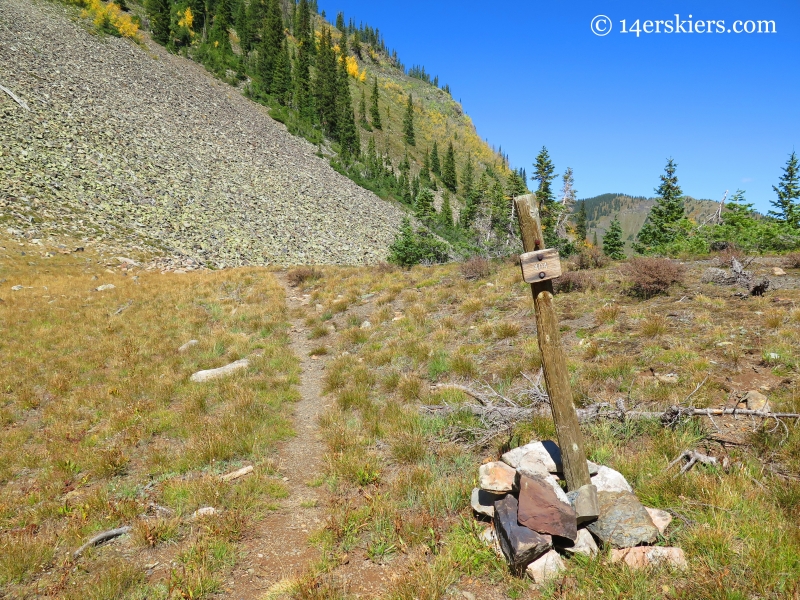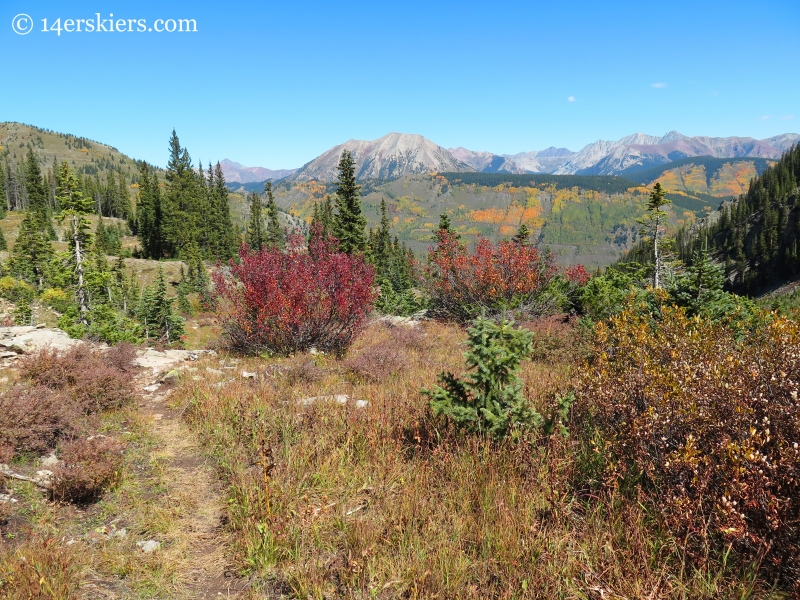 After exiting Redwell Basin, the trail began to wind through a lovely forest.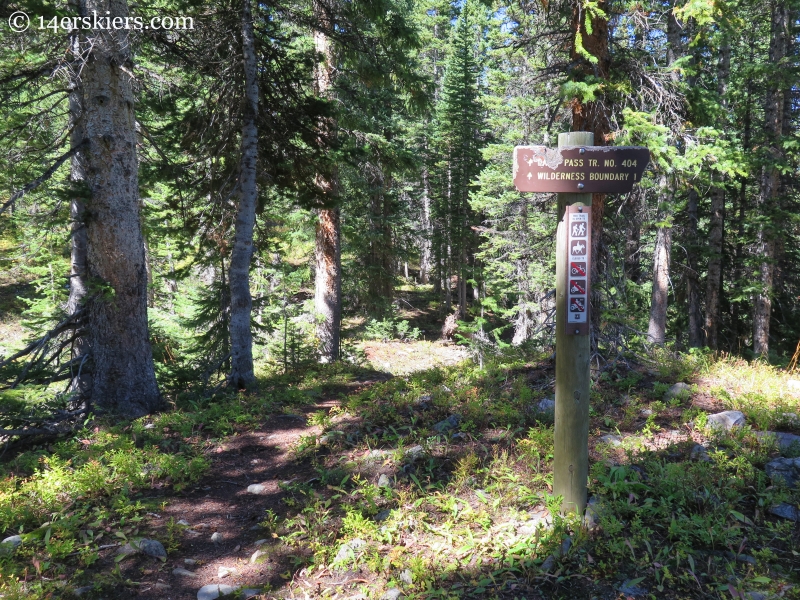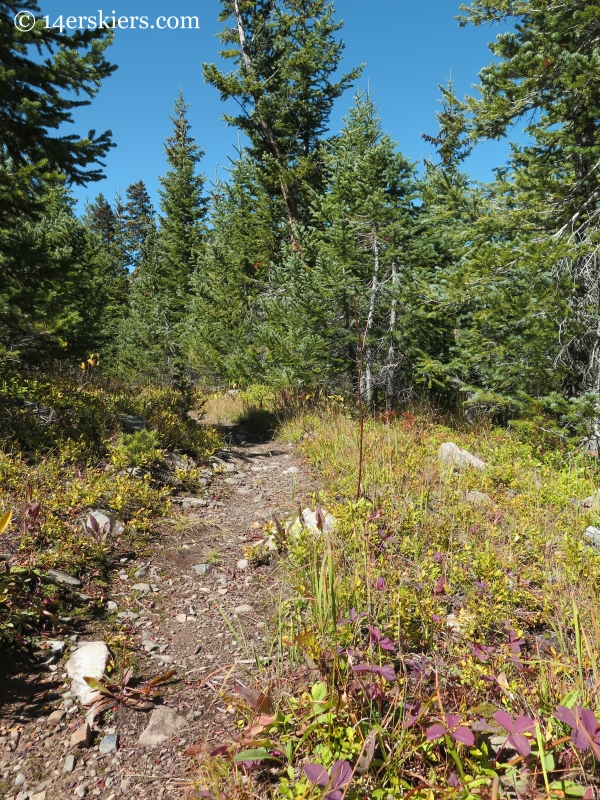 The old-growth forest was some of the most beautiful forest I've seen in the Crested Butte area.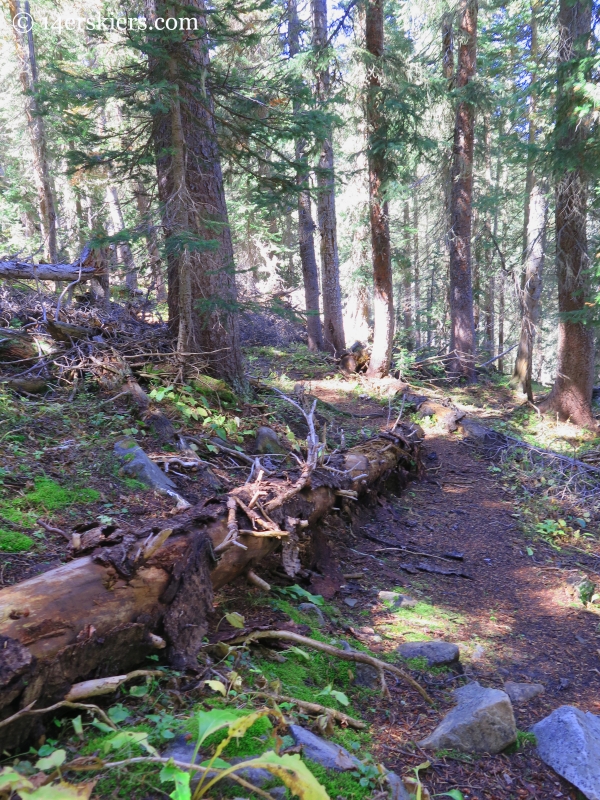 Mushrooms were aplenty, even in September.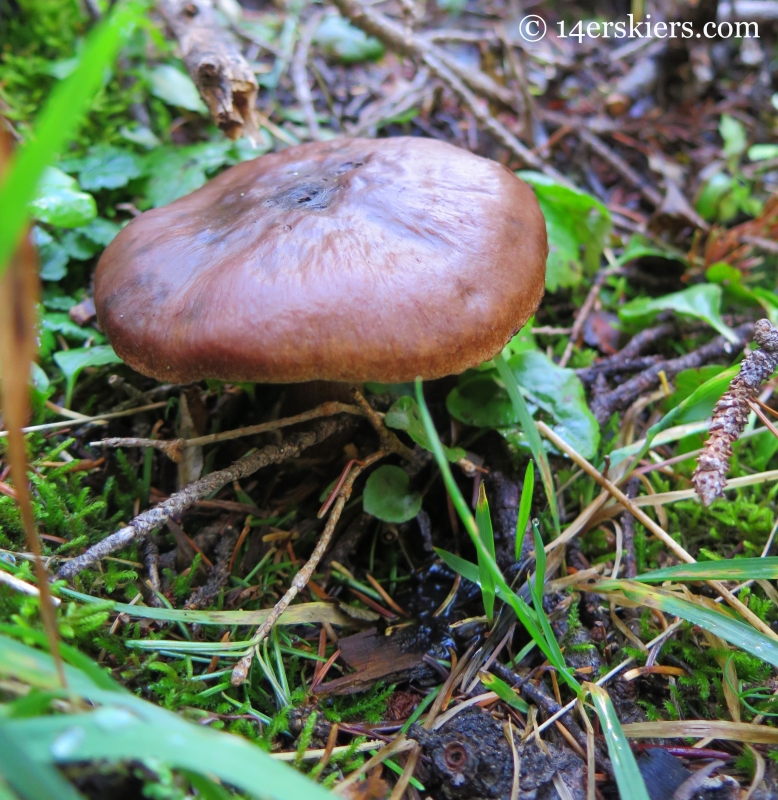 Being short on time, because I had to work in the afternoon, I actually ran parts of the trail. I reached the area near where the lakes were supposed to be. I'd hoped I'd be able to see them, but quickly realized I'd have to do some pretty good bush-whacking to get them in view. Due to my limited time, I wasn't going to be able to do the bush-whacking thing. So, I decided to save it for another day and turned around. I took a couple more scenic shots on my way out.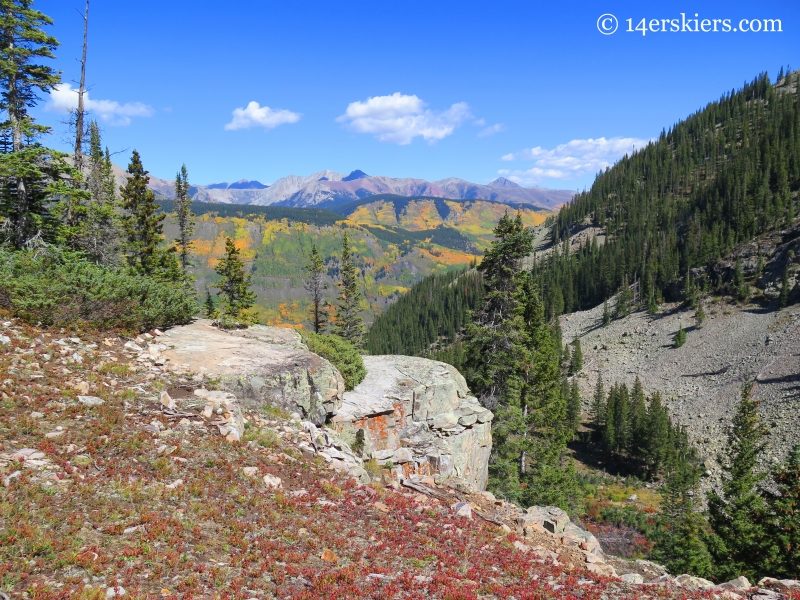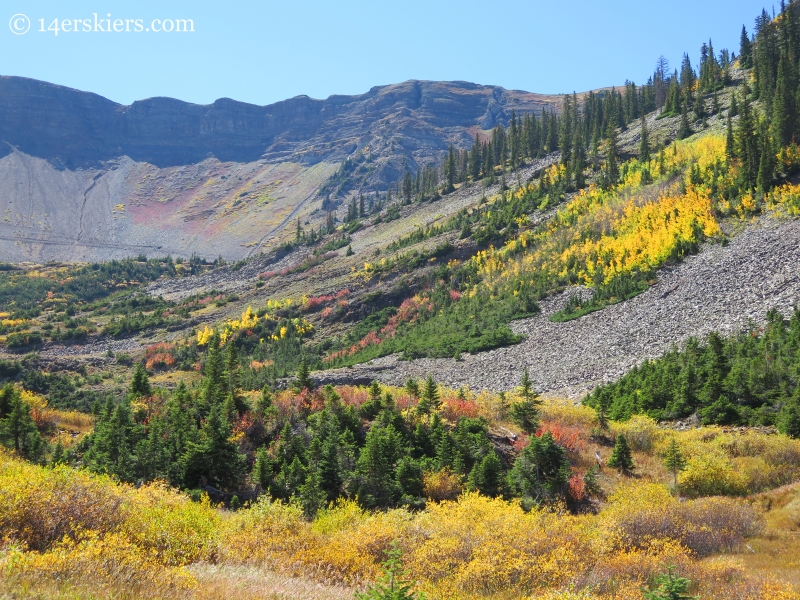 To my surprise, winter held out. So, five weeks later, I got it in my brain to complete this unfinished task. Redwell Basin looked a little different 🙂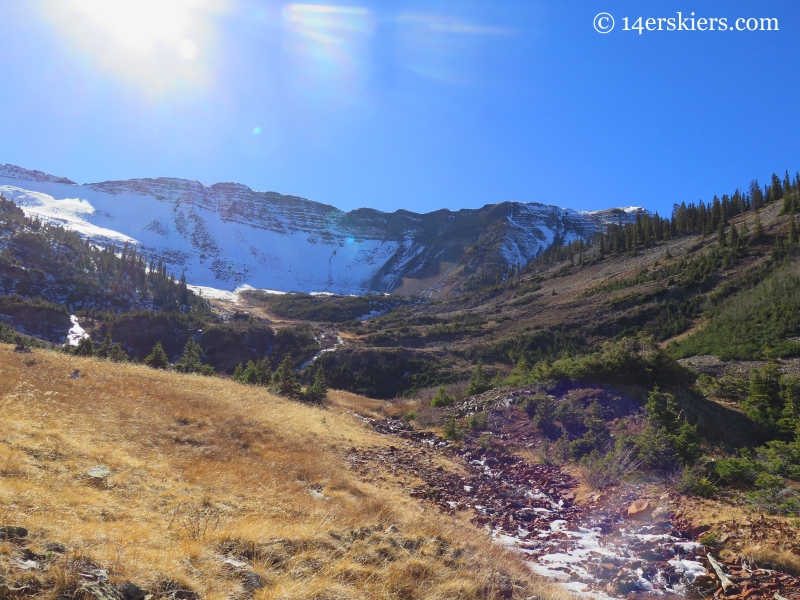 But the trail was still surprisingly green.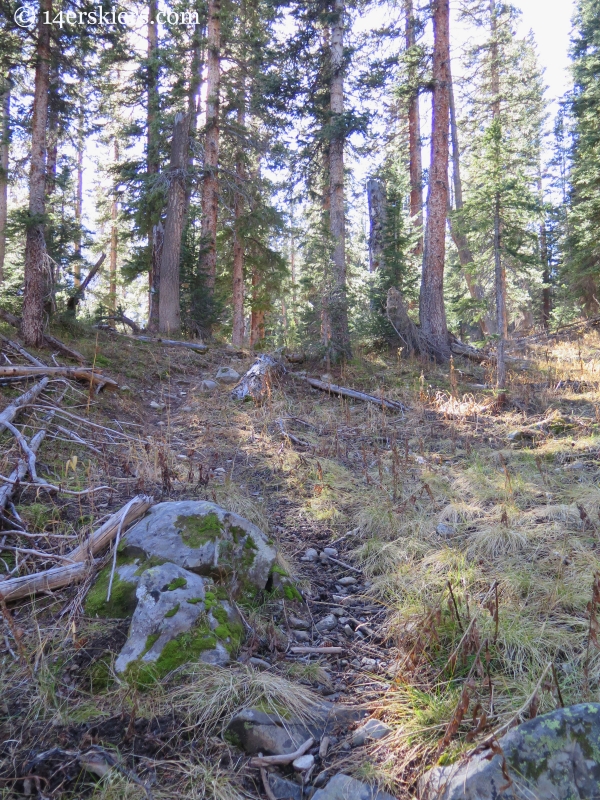 As I approached the area near the lakes, I looked for signs of potential "climbers" trails leading toward the lakes. I did not see any. I passed the lakes and veered left off-trail, backtracking a bit through avy debris.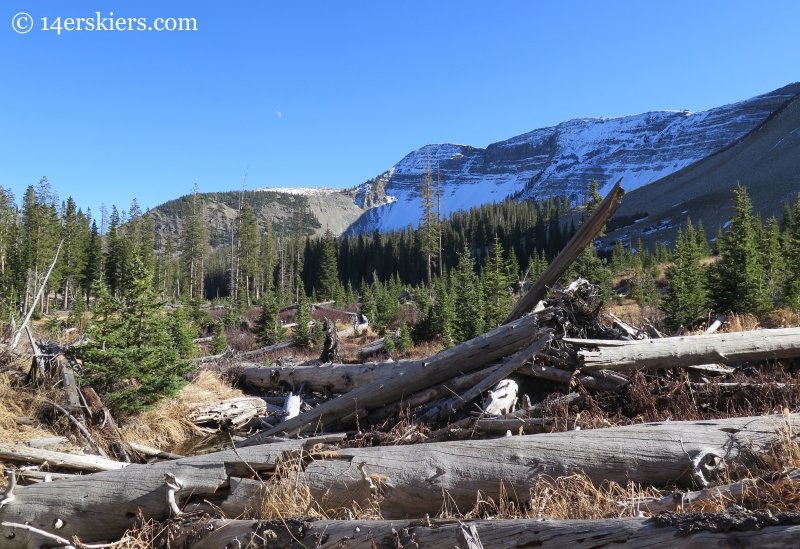 I spotted the 2nd Lower Peeler Lake near the edge of the forest.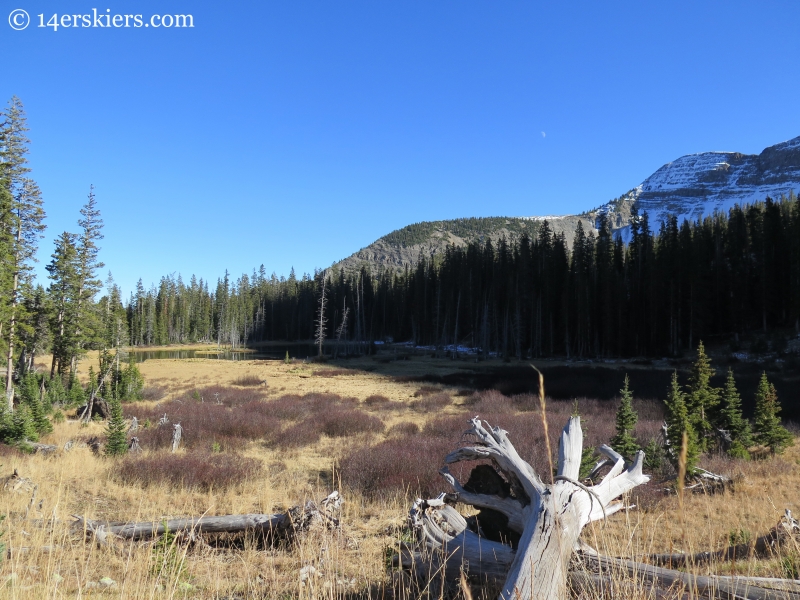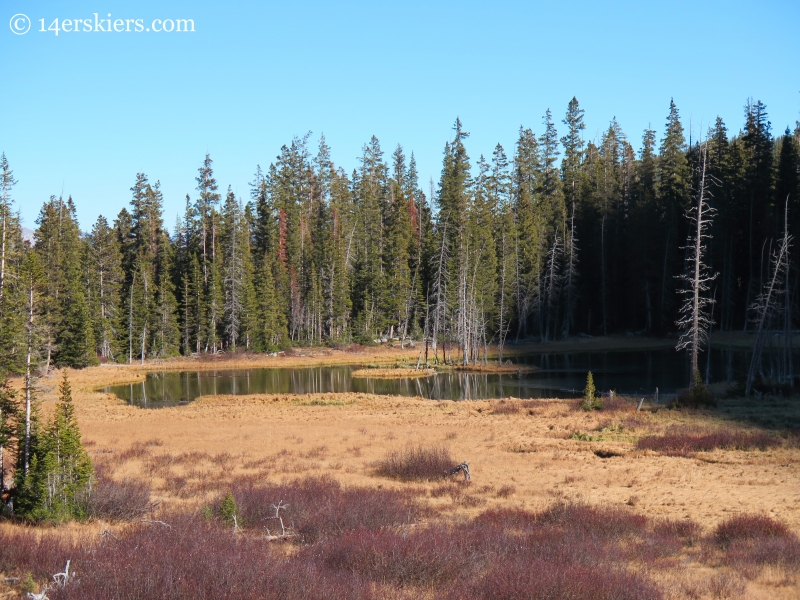 Some large trees had been uprooted during an avalanche event.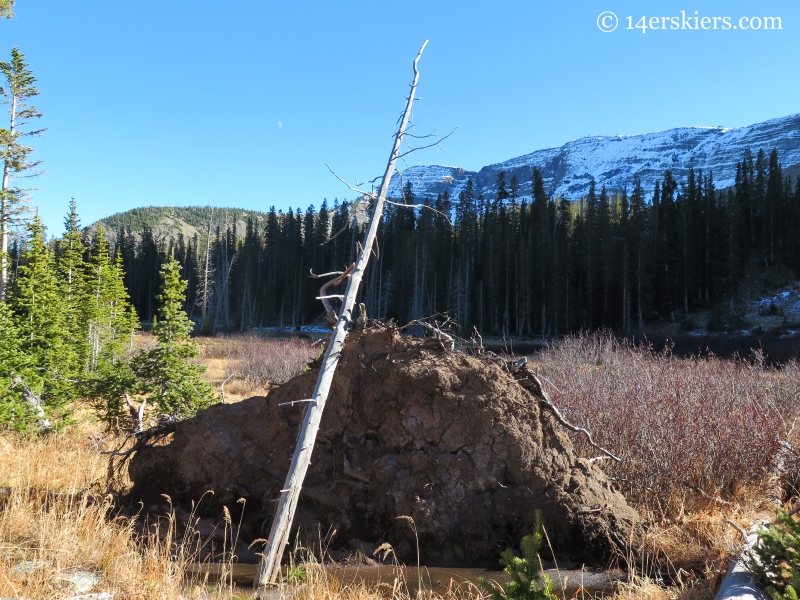 One last look at Peeler Lake.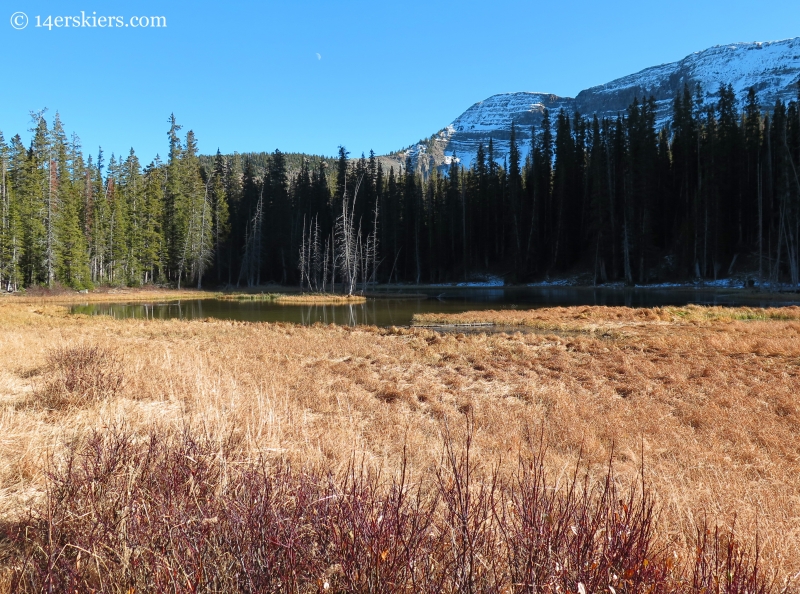 After exploring the lake a bit, I headed up the Peeler Basin a little further.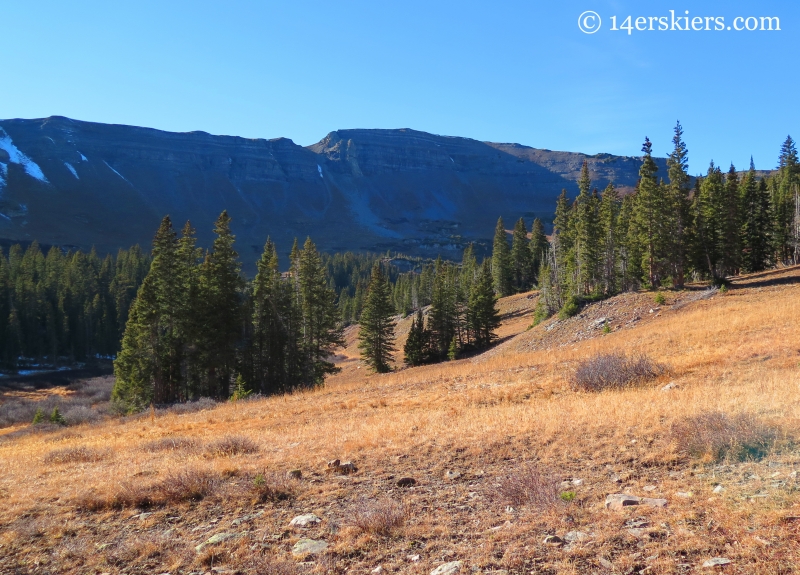 As the fall sun was quickly waning, I decided to turn around and head back. But, I was happy to have accomplished my goal, even if it was a bit overdue 🙂
Want to do this hike yourself?
---
Aside from skiing, biking, and all outdoorsy things,
Brittany Walker Konsella
also loves smiles and chocolate 🙂 Even though she excels at higher level math and chemistry, she still confuses left from right. Find out more about
Brittany
!
Latest posts by Brittany Walker Konsella (see all)