Mount Emmons Bike Descent 8.17.08
(Last Updated On: July 4, 2009)
Been meaning to get this one up for a while…
Last August, Rob, Sydney, Brittany and I rode our bikes to the summit of Mt. Emmons (12,392′). Mt. Emmons is directly above the town of Crested Butte and is often known as Red Lady, for the bowl that is the most prominent feature seen from town. It has been targeted as a molybdenum mine for decades now, something that nearly everyone in this town is completely opposed to. Thankfully, the price of moly has dropped along with many other metals, so a mine won't make much sense in the short term. Still, the folks at High Country Citizen's Alliance have been putting up the good fight and hopefully will win out and send the "Lucky Jack" project packing.
Jack and I built this duplex 2 years ago, and this photo shows the upper route as seen from town.

We started the ride with the lower loop and then headed up the long grind of gunsight pass. This is a long, difficult road with lots of talus as you get higher up, and yet most of it is rideable. The views are fairly worth it, however. Brittany and Sydney:

Rob: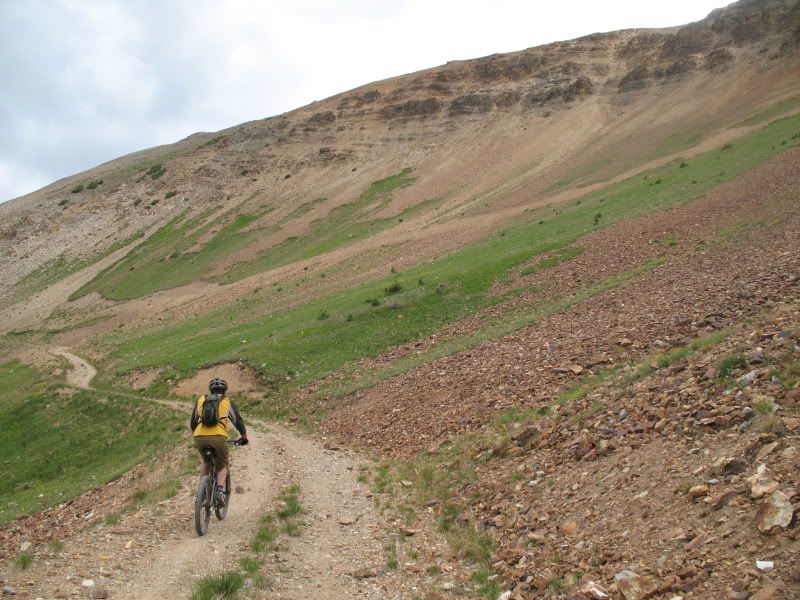 Topping out…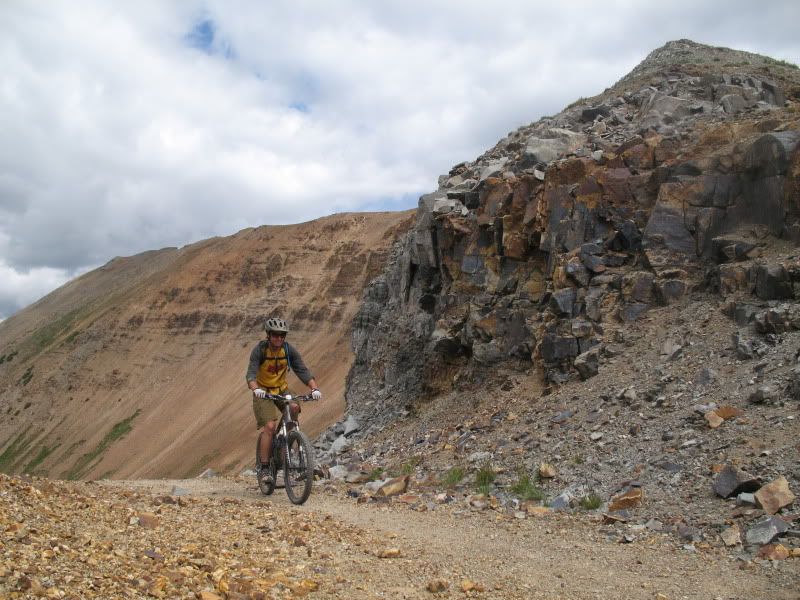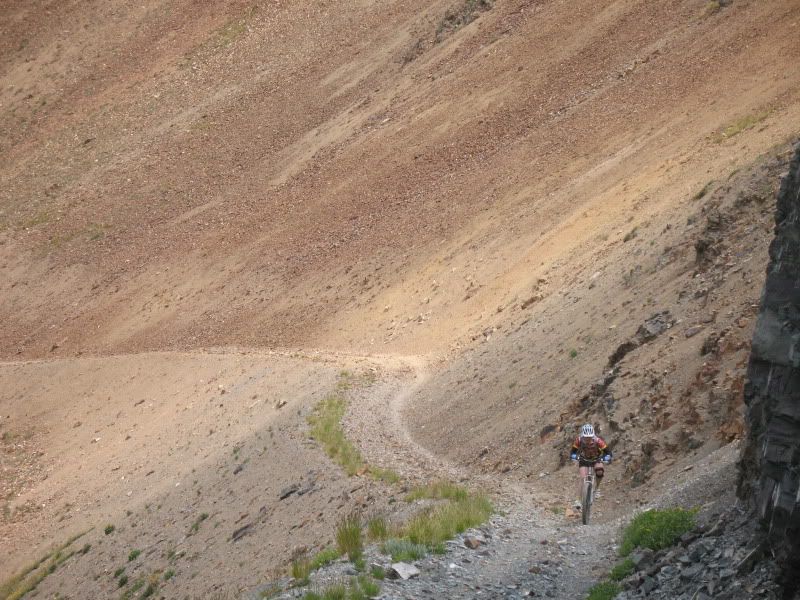 A short hike-a-bike would lead us from the pass to the summit (flagpole):

Mt. Owen and the Ruby range, with the road from the summit:

Town and the ski area from the summit:

The riding right off the top was amazing…
Rob: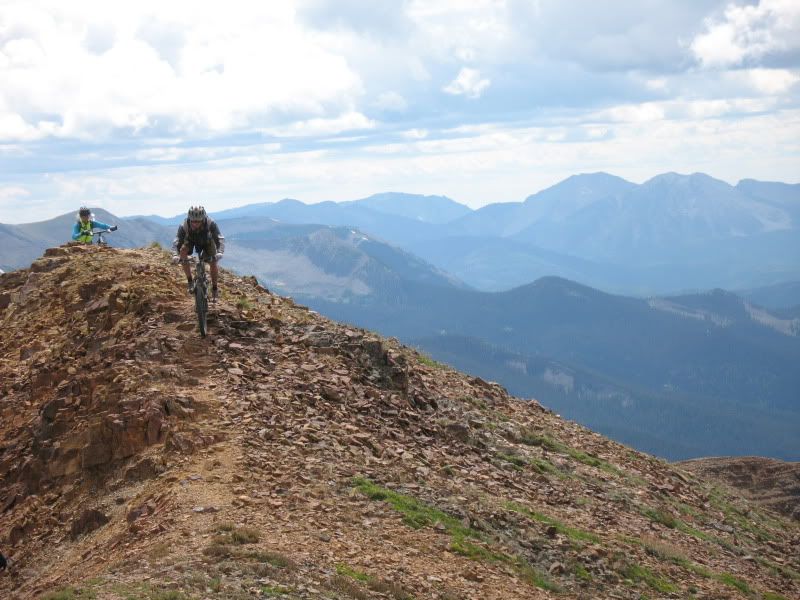 Brittany:

Sydney:

We had to walk a little of the ridge above Brittany in this photo. With some pads and a big bike, I'm sure a lot more of it would be rideable. But then you'd have to get it up there…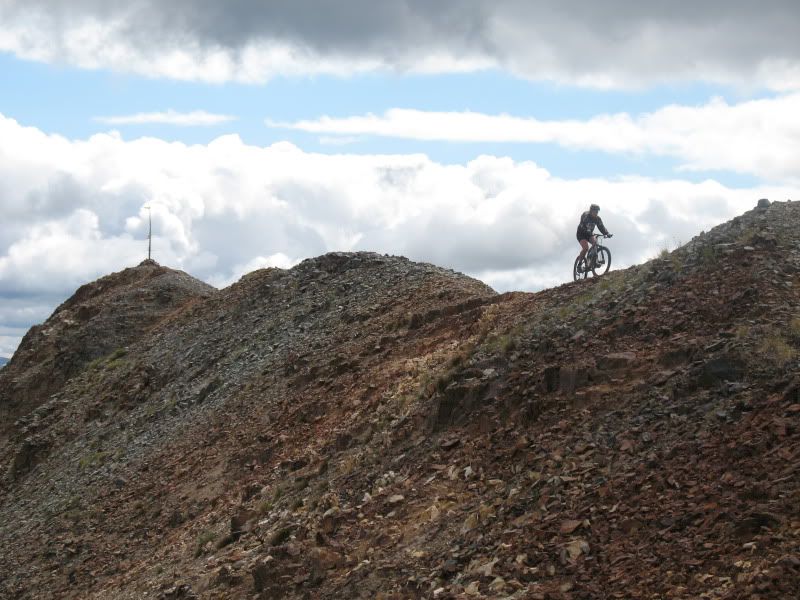 Rob heads to town: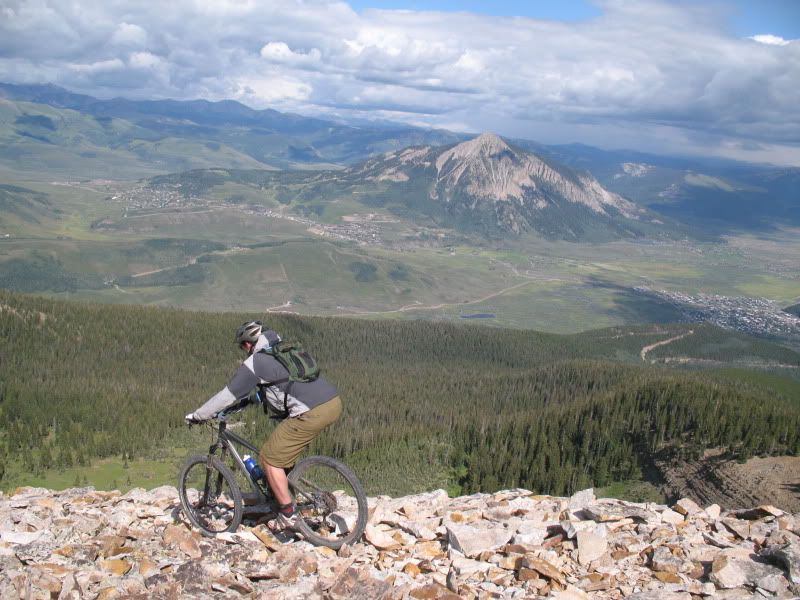 Sydney:

Brittany:

Once in the woods, we got on the more established upper Plunge, to the more established lower Plunge and finally back on the lower loop into town. While not a ride I would do 10 times in a season, this was a really fun ride right off the top of a big mountain right outside of town. Best of all, it ended right in town, where we were able to quaff a frosted malted beverage while soaking in our "tracks". Might have to do it again this summer…
Frank
loves snow more than anything... except his wife.  He ensures his food is digested properly by chewing it 32 times before swallowing.He is a full-time real estate agent serving
Crested Butte and Gunnison
and would be honored to send you his
monthly newsletter.
Latest posts by Frank Konsella (see all)