Crested Butte Early Season 2014
(Last Updated On: November 23, 2014)
After a prolonged and warm fall that was perfect for biking but not so much for skiing, Colorado was finally blessed with a strong storm cycle in mid November. The snow fell on just enough snow on shaded slopes to make those slopes quite suspect from an avalanche standpoint. (The Crested Butte Avalanche Center took a great series of photos of snow cover before this storm which may be useful for planning early season ski outings). Wanting to take it easy on our first day out, Topher and I made some turns on a short slope just up from the Kebler Pass trailhead.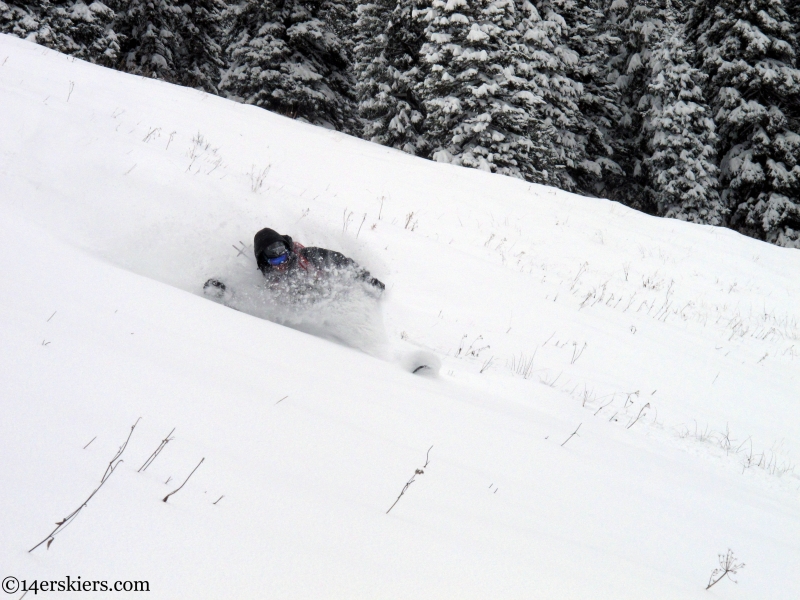 Conditions were quite good for the first day of the season, though still fairly thin.
A few days later, Brittany and I headed out the Slate River valley to a different zone, which was even deeper. There was some wind affected snow, and flat light, but otherwise conditions were excellent. The skin up: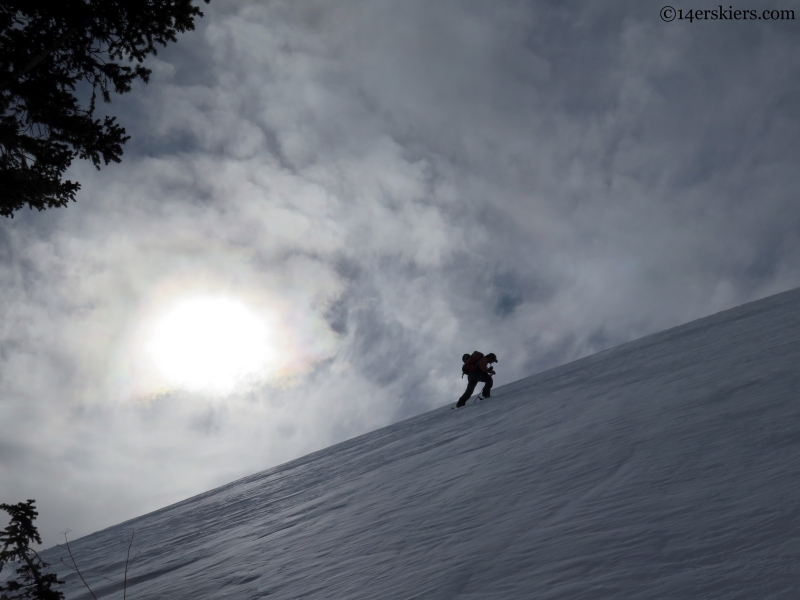 Apparently my skis enjoy summer just as much as I do, and the old repair pulled out when I stripped my skins. Ouch!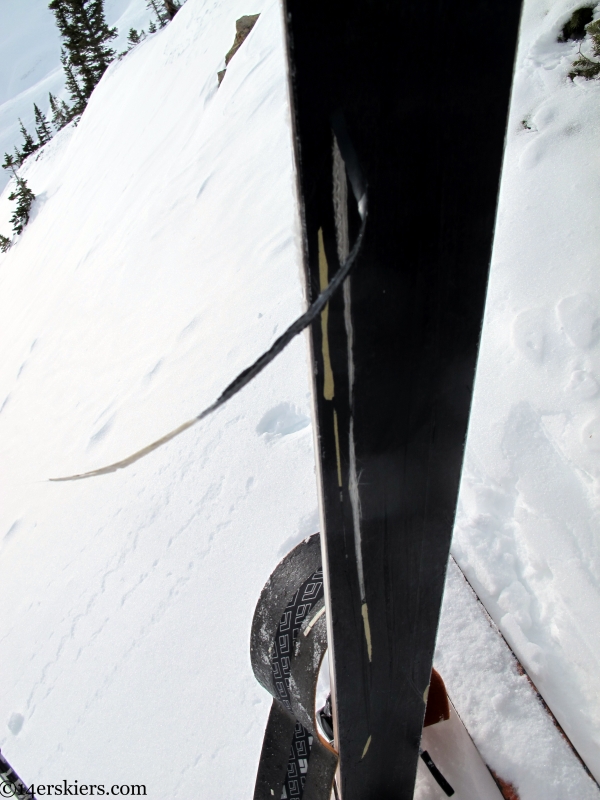 Brittany: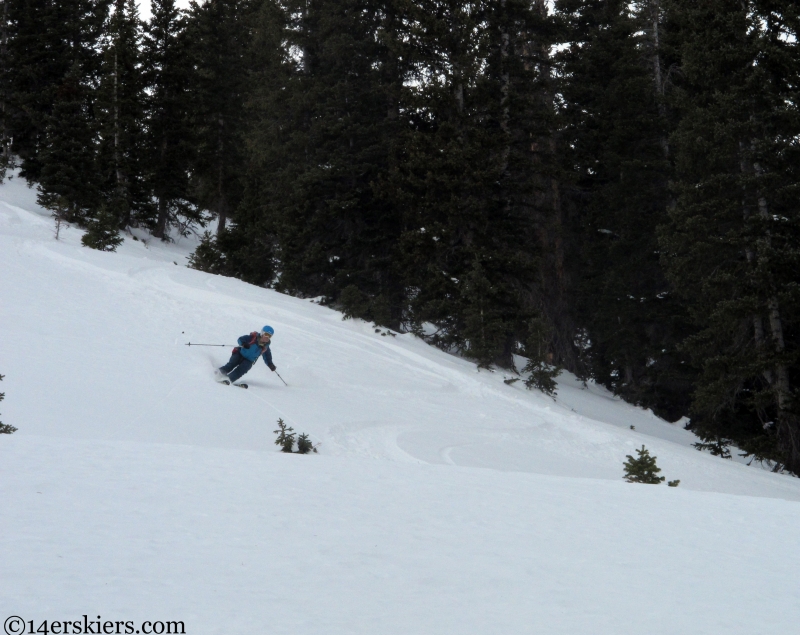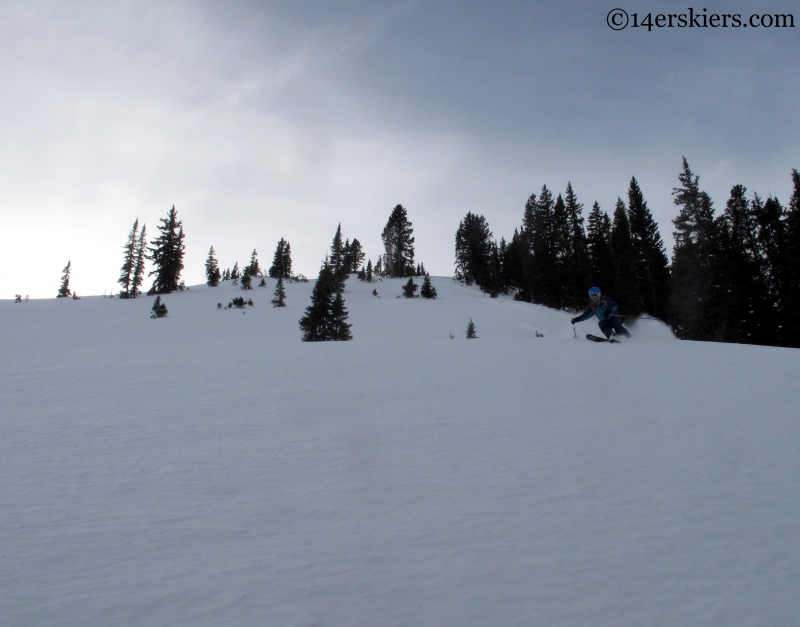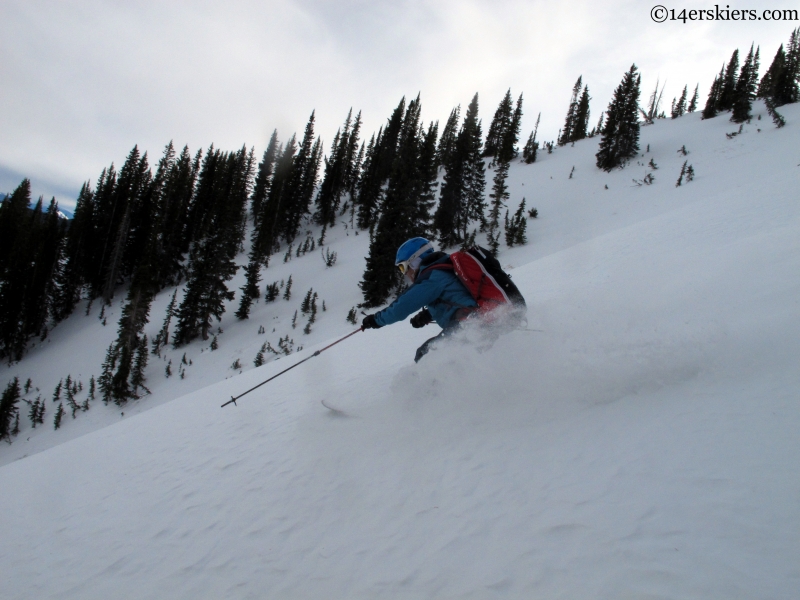 Frank: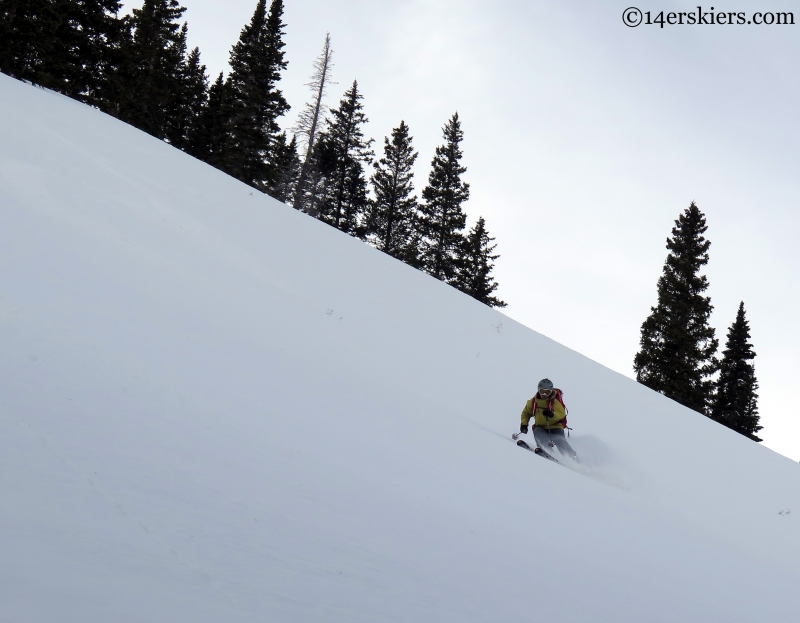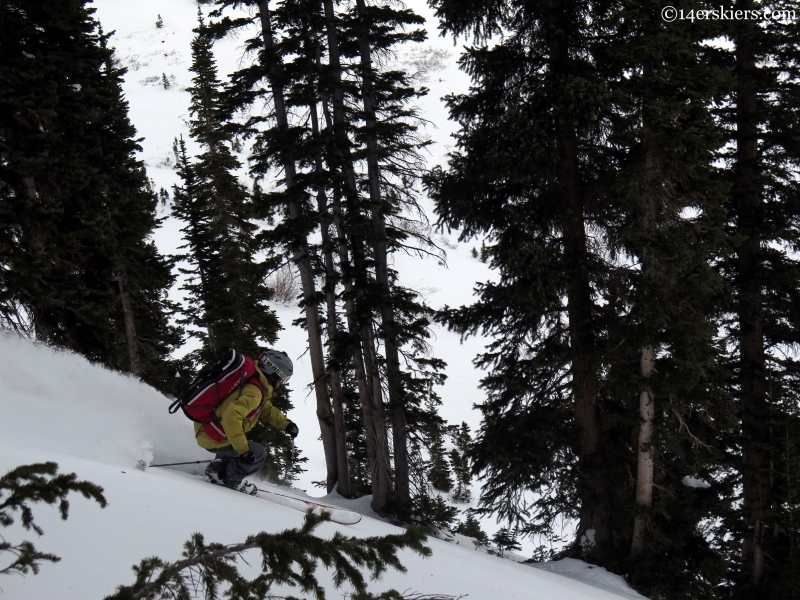 The Crested Butte area received another strong dose of snow this weekend. Crested Butte Mountain Resort announced that they will be opening the Paradise chairlift on opening day- a rarity for us. If we continue receiving strong storms every week or so, 2014-15 may well shape up to be a good one. Or so we'll hope. Think snow!
Frank
loves snow more than anything... except his wife.  He ensures his food is digested properly by chewing it 32 times before swallowing.He is a full-time real estate agent serving
Crested Butte and Gunnison
and would be honored to send you his
monthly newsletter.
Latest posts by Frank Konsella (see all)