(Last Updated On: October 12, 2014)
Anyone who has driven Kebler Pass between Crested Butte and Paonia knows the impressive, yet surprising Marcellina mountain. Why is it surprising? Because it's only 11,348′, but rises so abruptly it appears much higher than that. Considering it lies smack dab in the middle of the largest aspen forest in the world and those aspens were nearing peak fall color, it seemed like a good idea to climb it.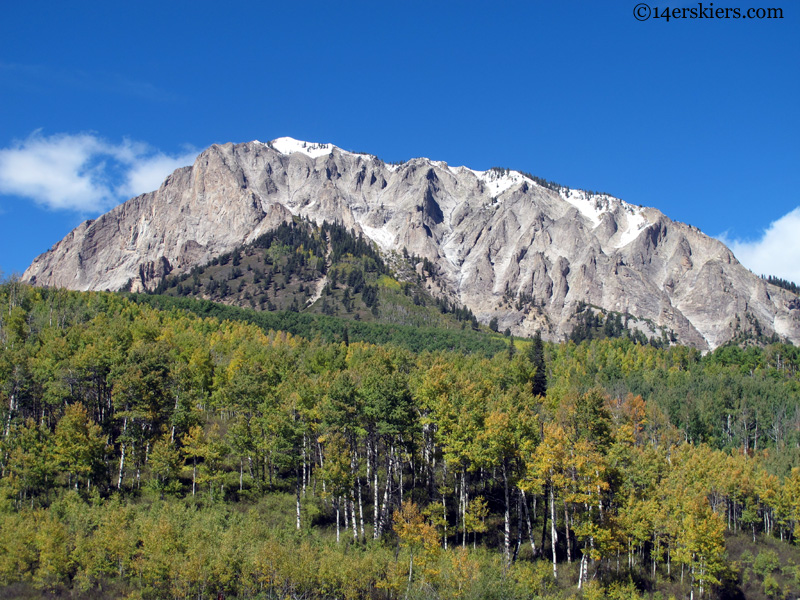 With a short approach and a moderate vertical gain, we took it easy and got a late start, which turned out to be a mistake. Short in stature though Marcellina may be, its below-treeline defenses proved to be more than we had the time for.

We stayed on the Ruby-Anthracite trail on the east side of Marcellina for as long as we could, until the avalanche path/ gully that leads through the cliffbands could be seen.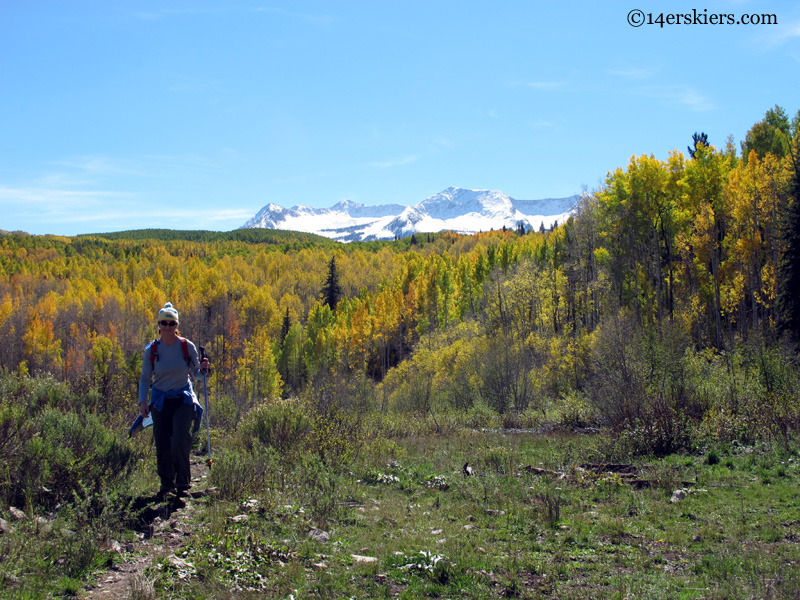 Our progress slowed considerably as soon as we left the trail. While we were sometimes able to find game trails to follow through the thick underbrush, we had to fight for forward progress more often than not. then we came to the avalanche path which we thought would be the start of easier travel. But a big slide last winter made things even more difficult: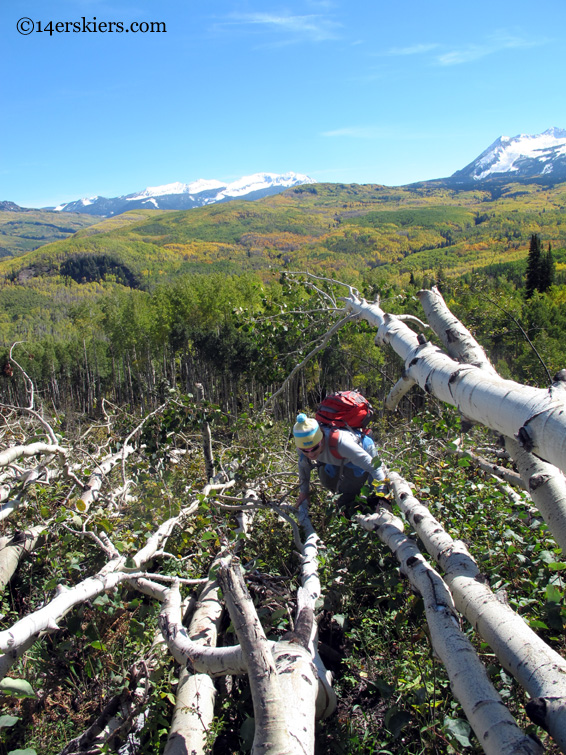 Even after we passed the downed aspens, we still battled scrub oak and aspen saplings. Fingers of talus were our only respite.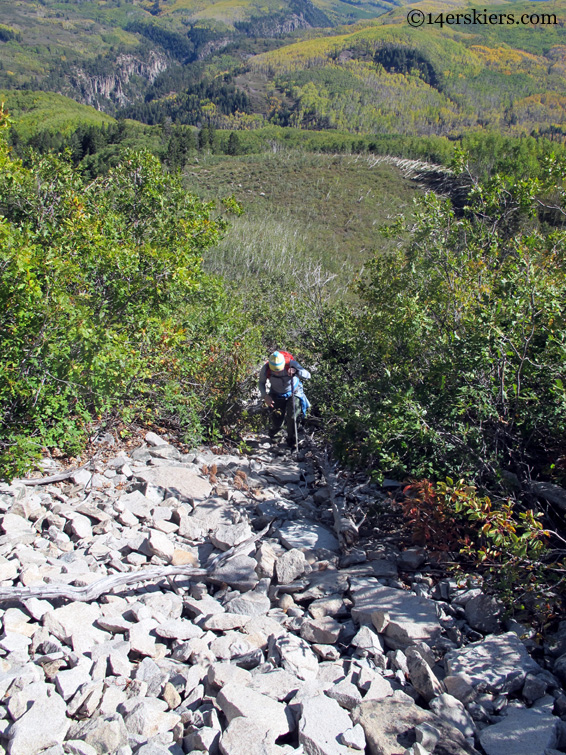 The good news was the incredible scenery. East Beckwith: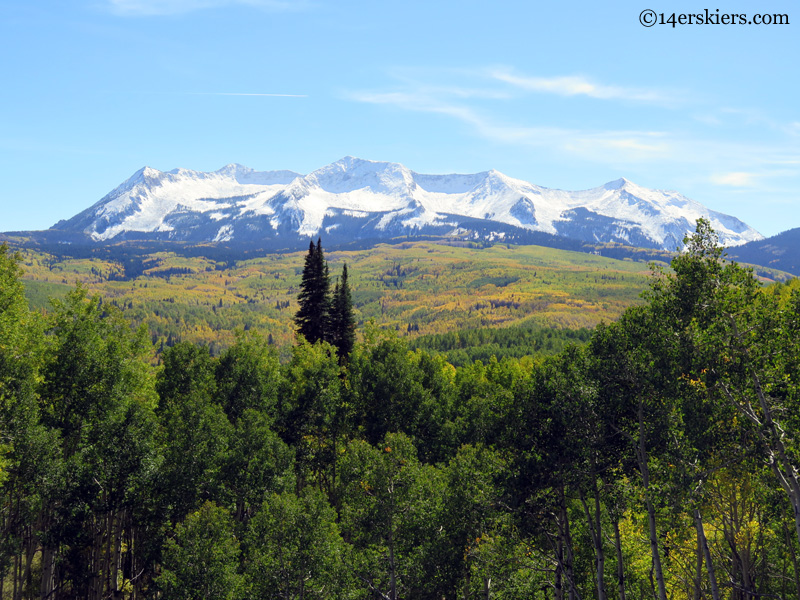 Ruby-Anthracite canyon: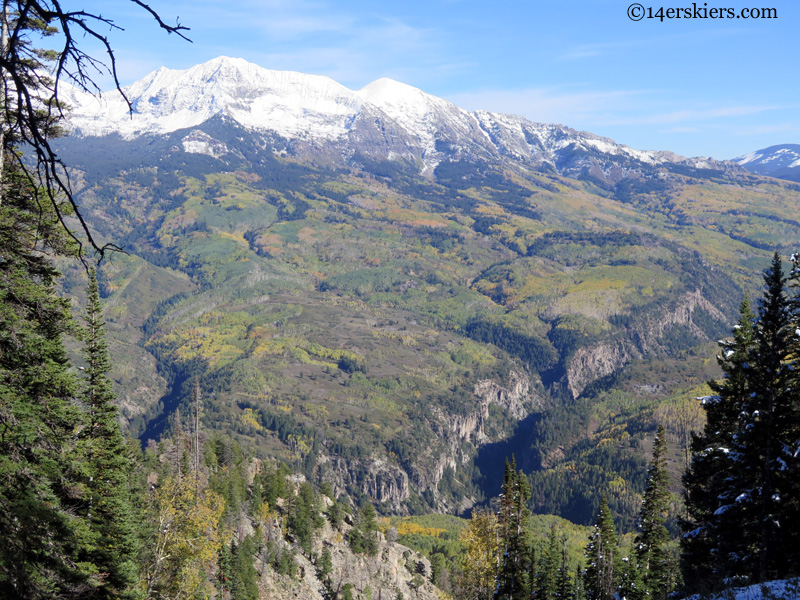 The moon rising over Ruby and Owen: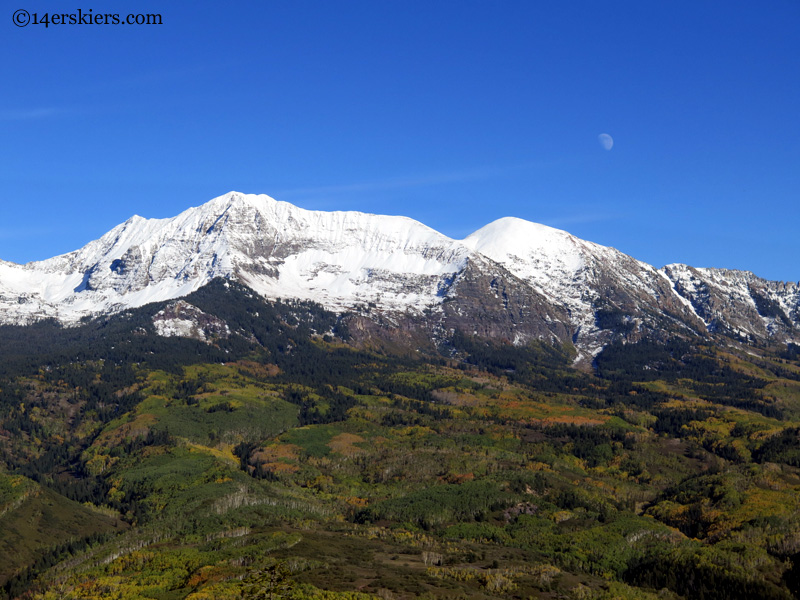 Purple Mountain: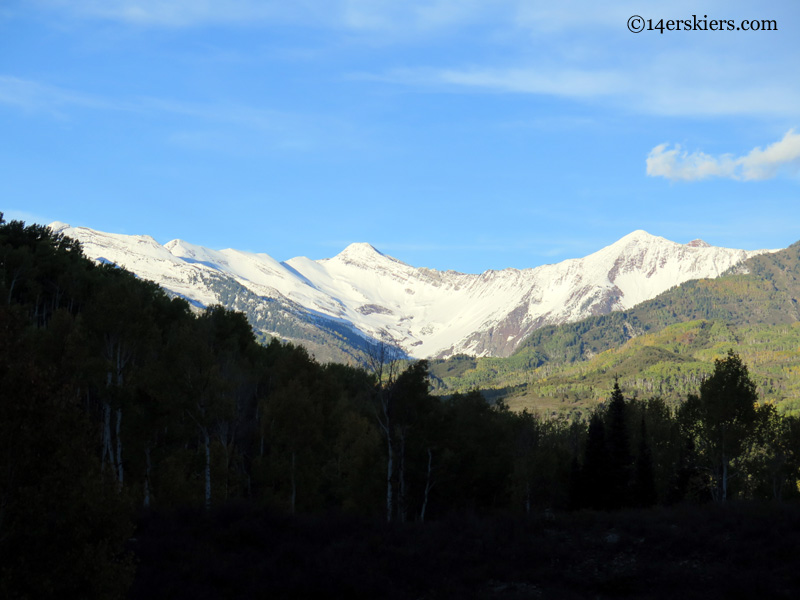 We finally got to easier ground, but our slacker start and tough hiking left us without enough daylight to make the summit. We did a little bit better on the way back, finding somewhat of a climber's trail, but we still had plenty of good times like this: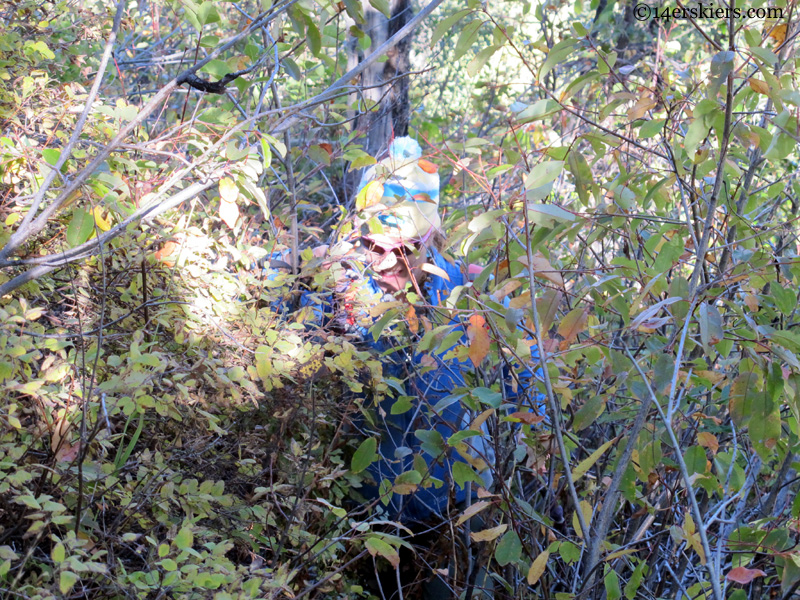 But also the beautiful Ruby-Anthracite trail: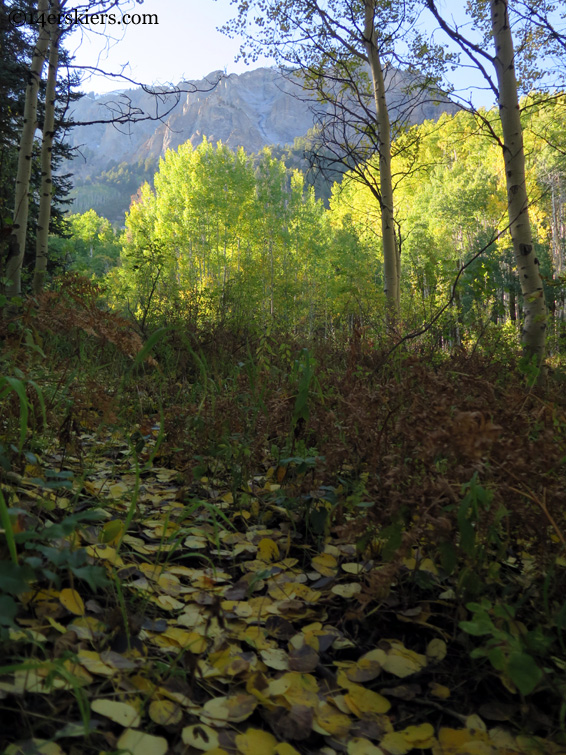 Sunset on Marcellina: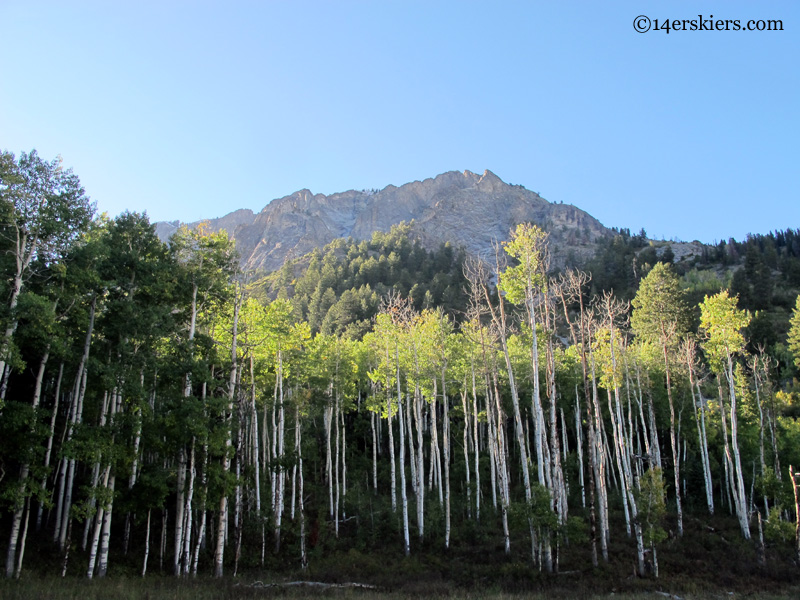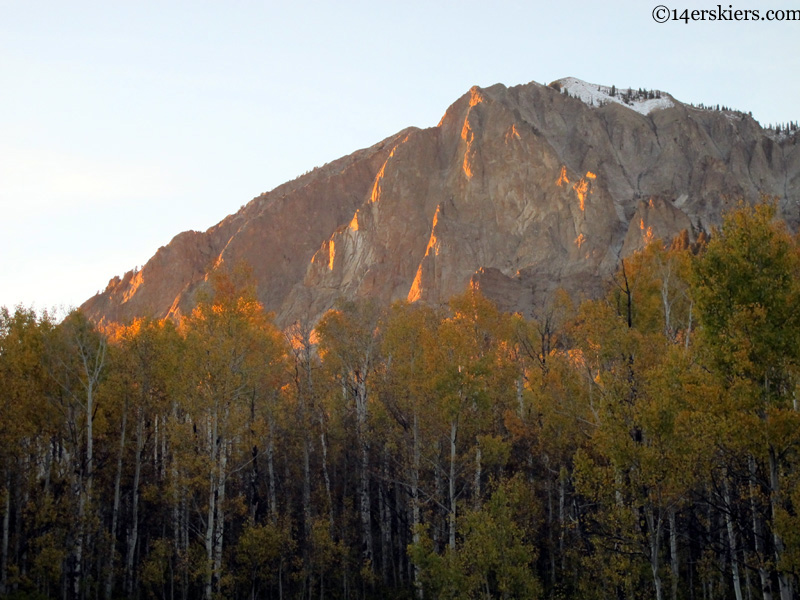 It was still a beautiful hike. The moral of the story (besides getting an earlier start) is that Marcellina is a lot more fun to climb in the spring. The south facing couloirs are a great climb and a great ski- without all the jungle bashing we experienced last week. Hopefully this spring will prove to be a great time to return…
Frank
loves snow more than anything... except his wife.  He ensures his food is digested properly by chewing it 32 times before swallowing.He is a full-time real estate agent serving
Crested Butte and Gunnison
and would be honored to send you his
monthly newsletter.
Latest posts by Frank Konsella (see all)