(Last Updated On: July 2, 2014)
Last fall, I was one of many Crested Butte Mountain Bike Association volunteers who helped build the new Meander trail, in conjunction with Crested Butte Mountain Resort. While parts of upper Meander have been in use for years, the trail stopped on a paved road in the Prospect subdivision which didn't exactly make it ideal for most hikers or bikers. With the new lower section, the trail continues all the way to the Snodgrass trailhead, making it an excellent connector from the trails of CBMR to Snodgrass or Gothic road rides such as Deer creek or 401. Better still, the trails of CBMR are almost always underutilized and overlooked- you might see 100 people on Snodgrass and not a single soul on Meander.
Meander is a cross-country oriented trail, which will work well in either direction. It would also make a great run or hike. What will be the most memorable thing about a ride on Meander? The scenery. It's an instant top 10 scenic trail ride or hike, perched as it is over the East River valley.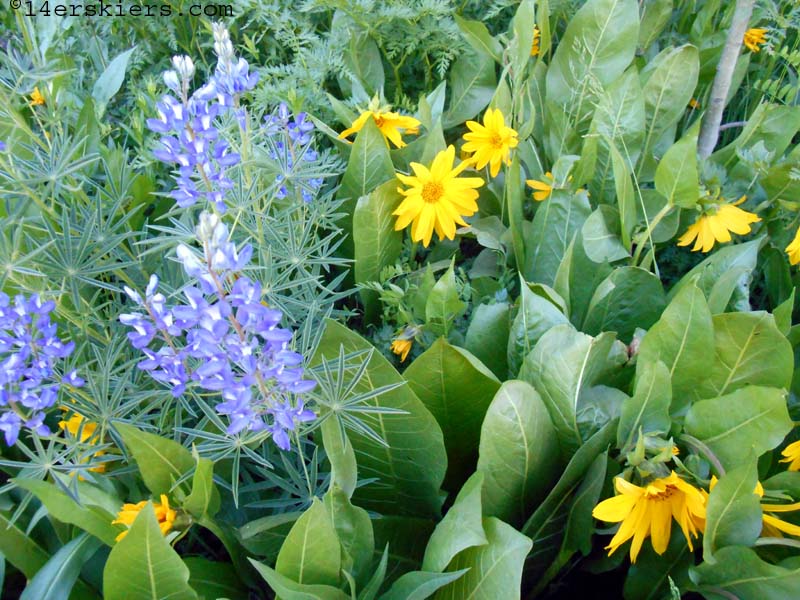 We choose to ride up the Columbine trail over to Painter Boy and then down Meander, which was about 8.8 miles and a little over an hour. Brittany heading up Columbine: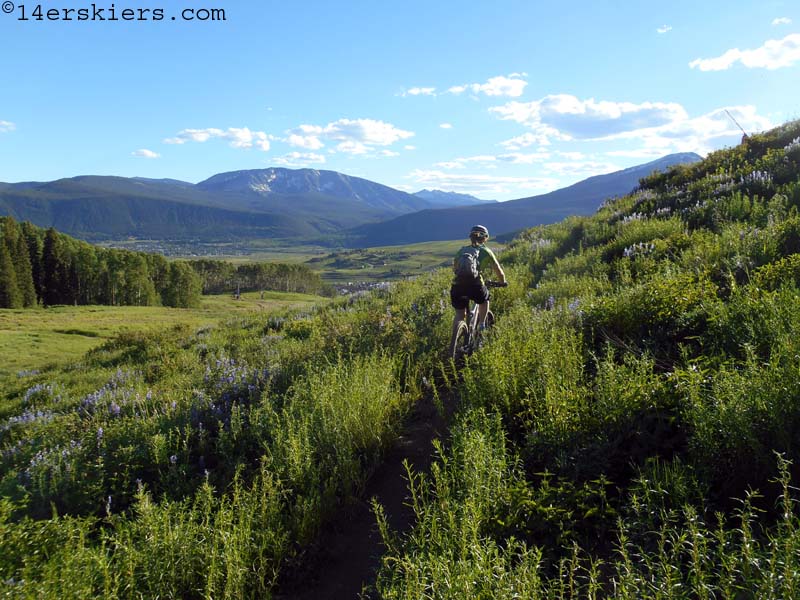 The wildflowers are really coming out right now.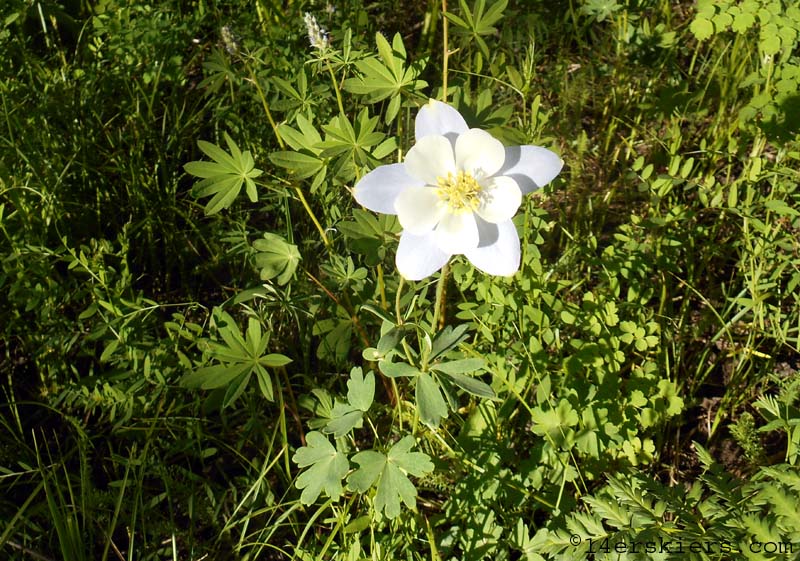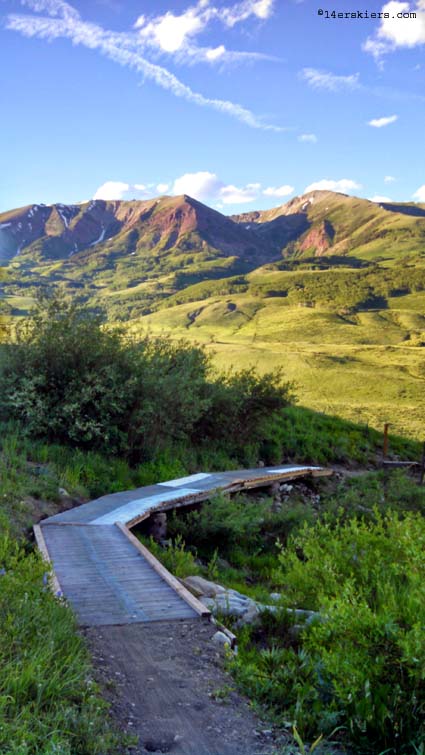 Parts of this trail reminded us of 401, especially the overgrown skunk cabbage: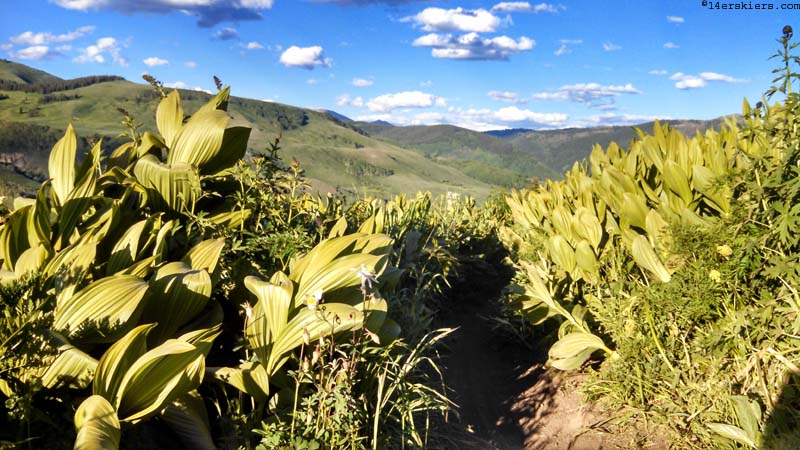 Great section of trail entering into the stop and gawk scenic section of Meander.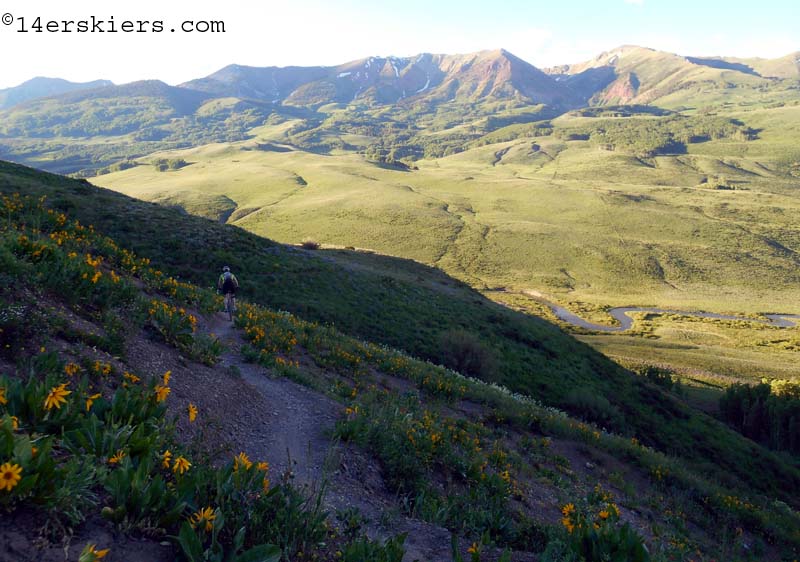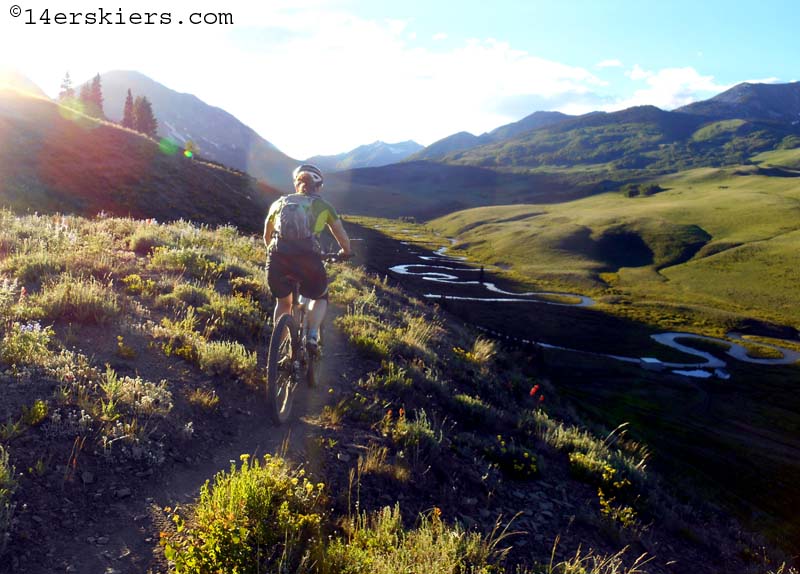 Meander is a great new addition to our local trail system. Consider the different ways it can be used in conjunction with other trails. One possible example that would be long on miles (from town): Tony's- West Side- Meander- Snodgrass- Lupine- Lower Loop. Thanks CBMBA and CBMR!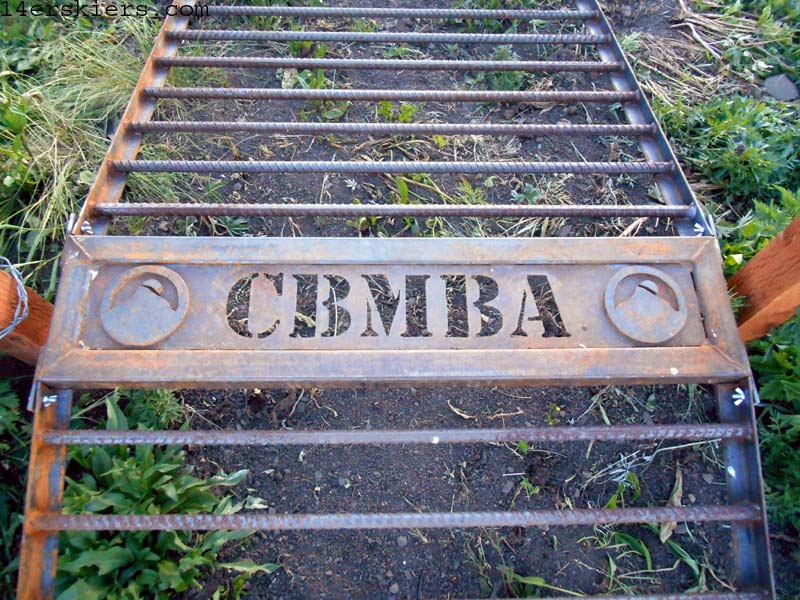 Frank
loves snow more than anything... except his wife.  He ensures his food is digested properly by chewing it 32 times before swallowing.He is a full-time real estate agent serving
Crested Butte and Gunnison
and would be honored to send you his
monthly newsletter.
Latest posts by Frank Konsella (see all)