West of East Beckwith Mountain 4.24.14
(Last Updated On: April 28, 2014)
Some areas you ski a lot. Others quite seldom. Beckwith falls under the latter for me, with the small exception of the "coinslot area". It's a really intriguing mountain, but it's a long way away, with a weird snowpack (sometimes), and the best looking lines are often cliffed out. Despite all that, Pete Sowar and I decided it was time for another reconnaissance to the Beckwiths, with no particular objective in mind. After several missteps on the sleds getting to anything interesting, we finally got somewhere with potential.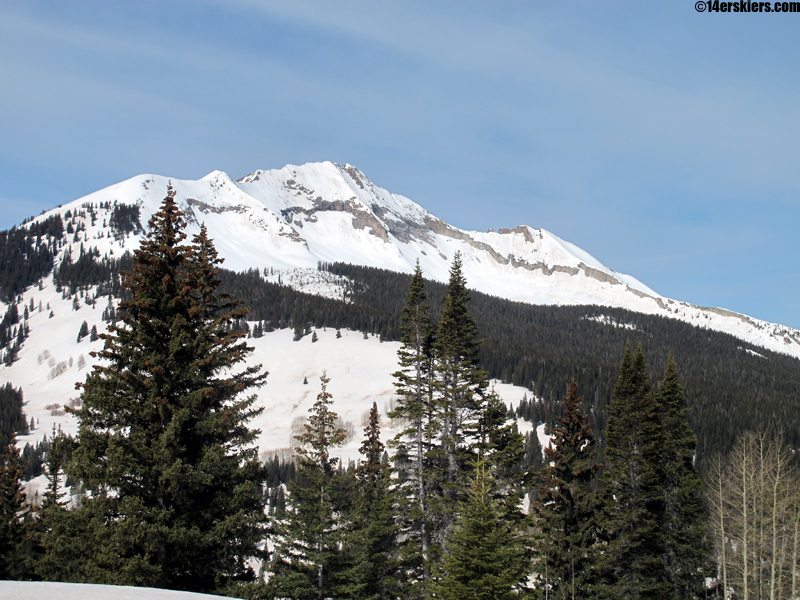 The bowl we finally settled on, on the west side of East Beckwith Mountain. A really nice bonus couloir is off the left side of the photo.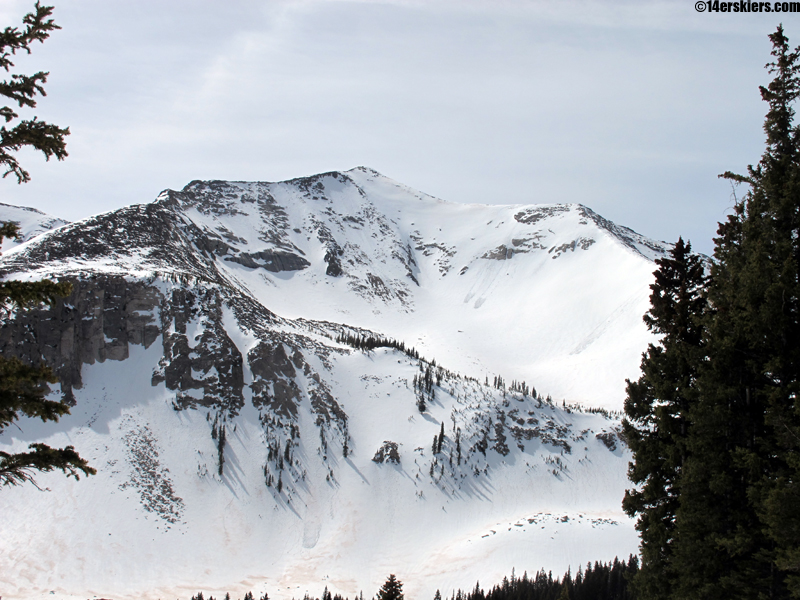 Once we finally navigated our way into this upper basin, the access was actually great. I think I may actually be able to remember this route for future use, tricky as it is.

Pete was being a show-off with his ski crampons, taking the steep skin line in from off of West Beckwith.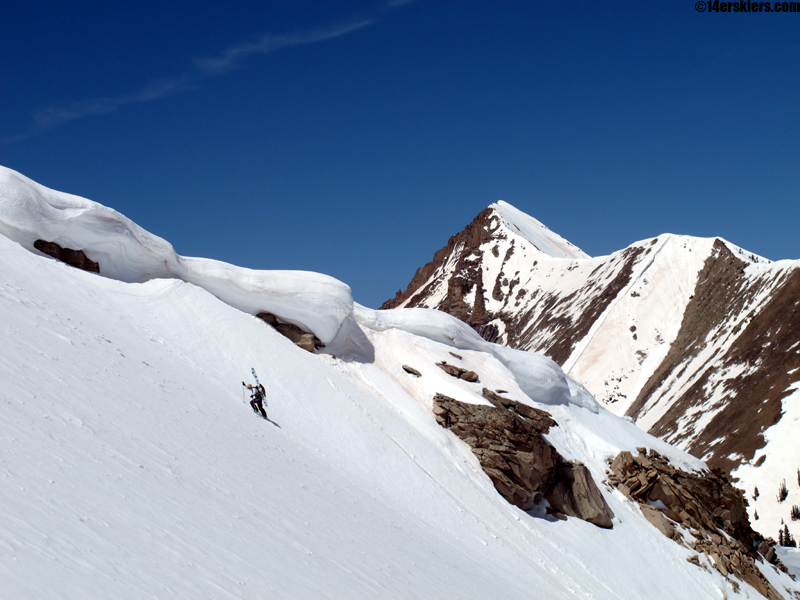 We had great views of the surrounding mountains on the way up. Owen and Ruby: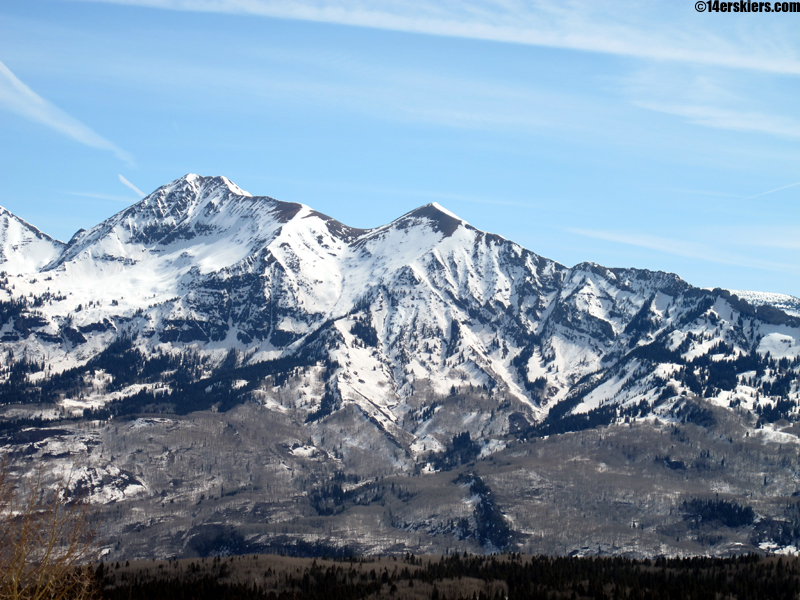 The backside of "Little AK"- Purple, Ant, Nipple, and Justice.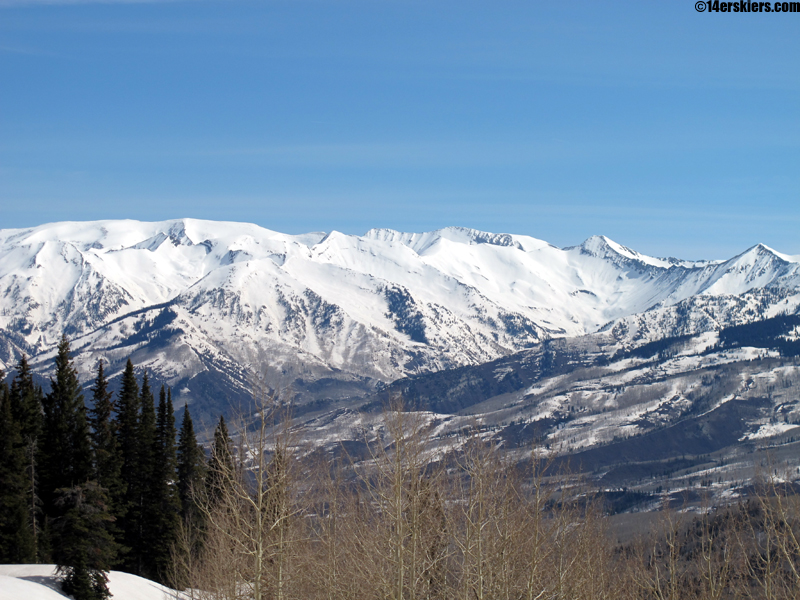 Mount Gunnison and Mosely Ridge: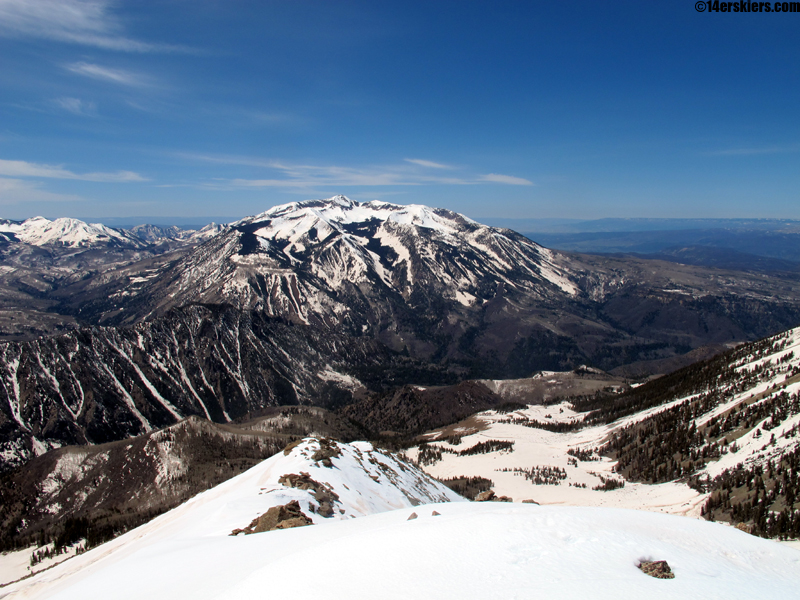 We saw some interesting avalanches on the South face of East Beckwith. Composed of a big slab, the warm temperatures of last week finally set the snow free. I bet this happens every season.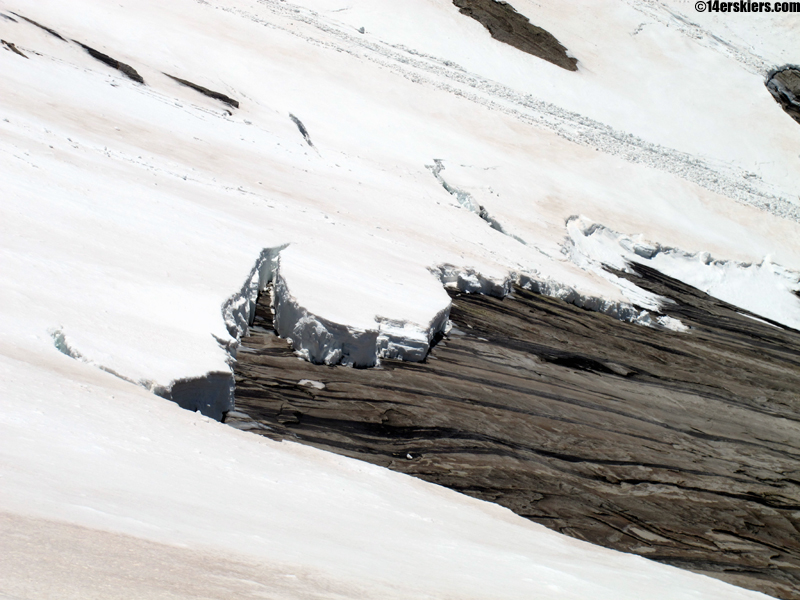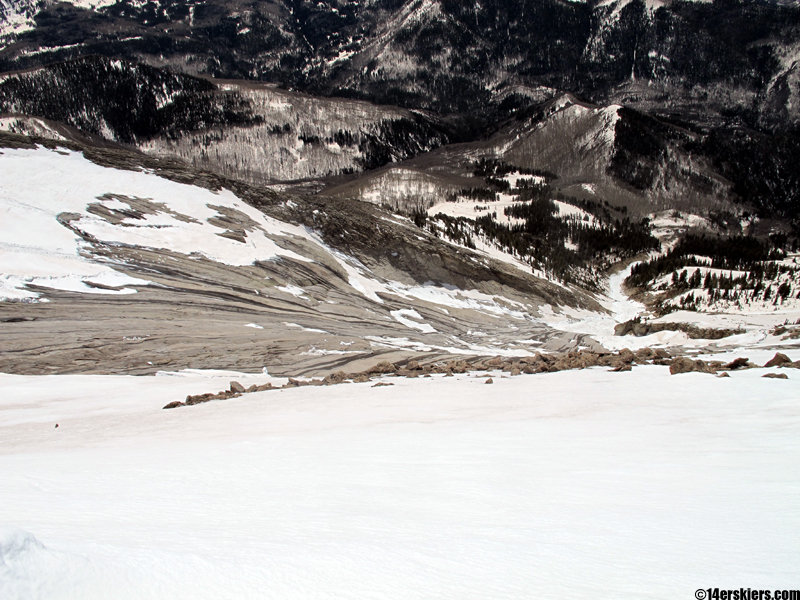 There was no danger of wet slabs this day, however. Despite our adventures in snowmobile routefinding getting us to the summit well after noon, the north facing bowl was still frozen solid. Usually you can assume that a sunny day in late April will thaw things out as some point, but not this day. We took our time on the summit, but still ended up skiing icy conditions on a fairly steep bowl. Here, Pete makes it look better than it was: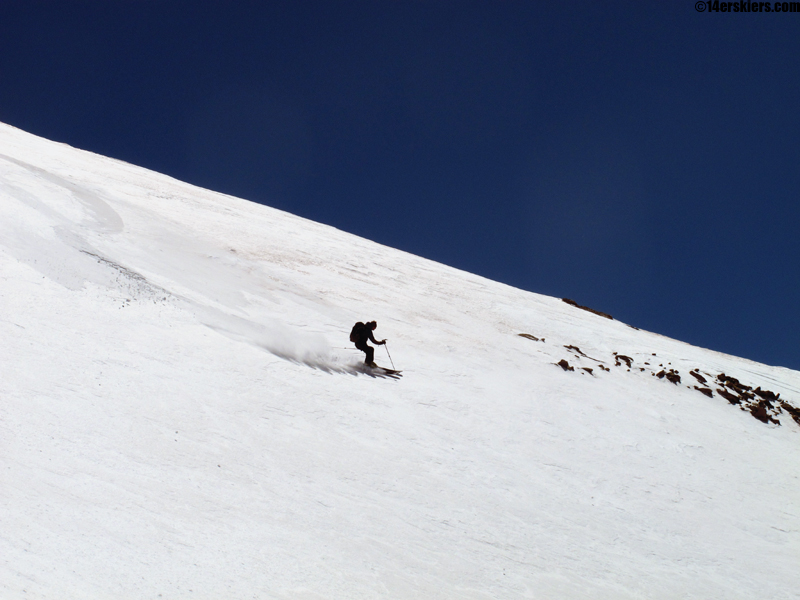 At least you can see our tracks if you look closely: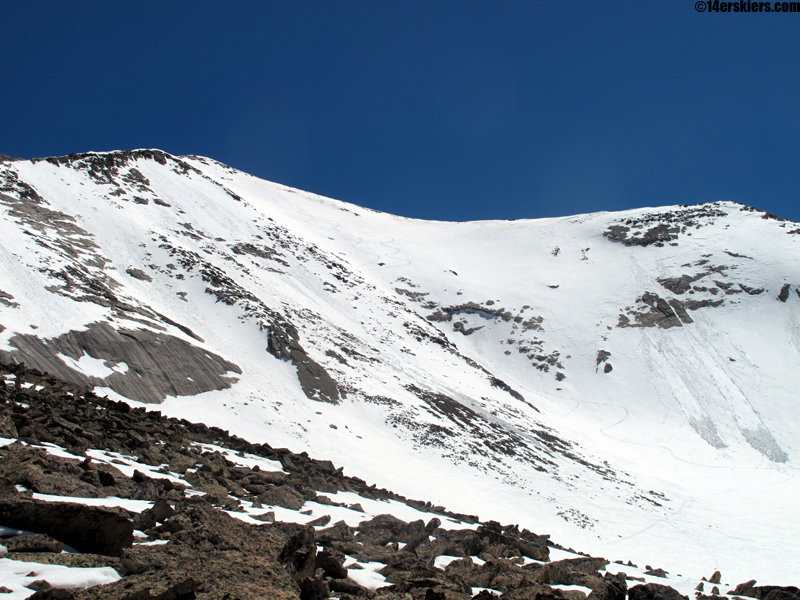 A 5 minute bootpack got us to our bonus couloir, with the Raggeds behind. This all reminded me, vaguely, of skiing Mount Dana to the Ellery bowl in California.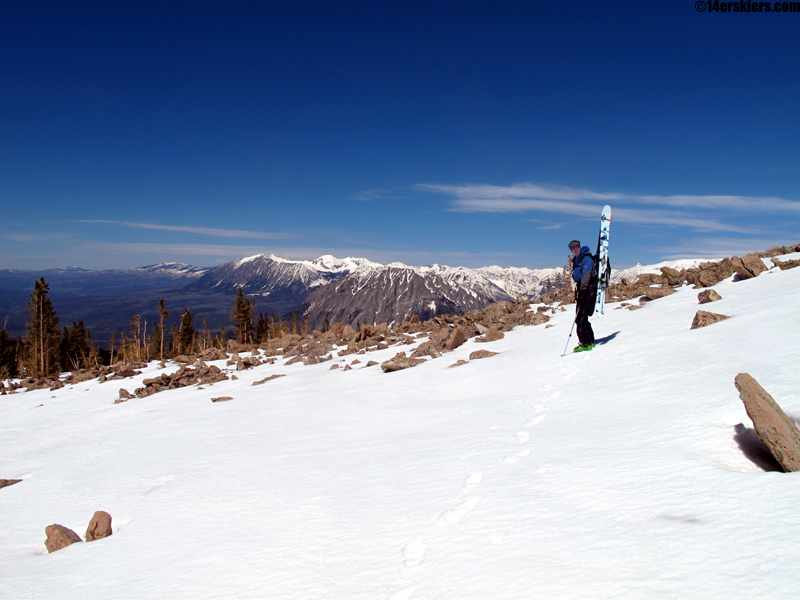 Conditions made this a surprisingly scary descent. Pete: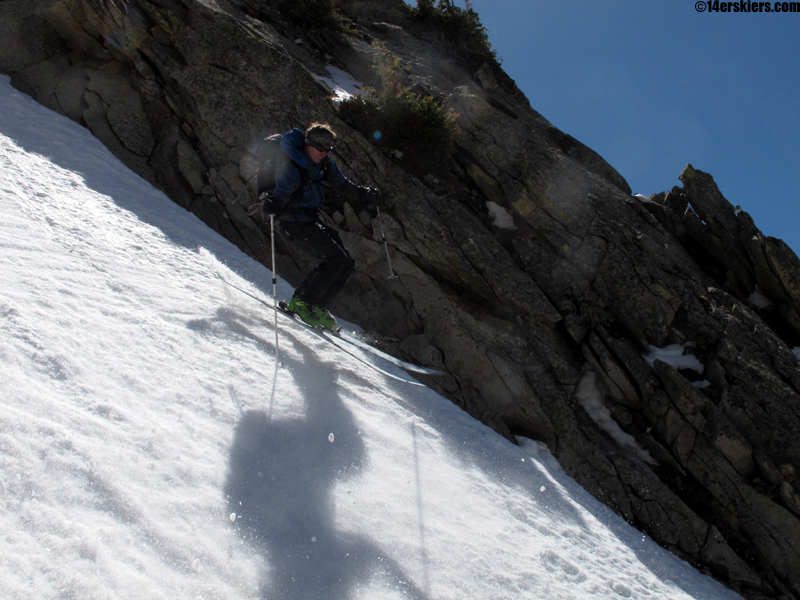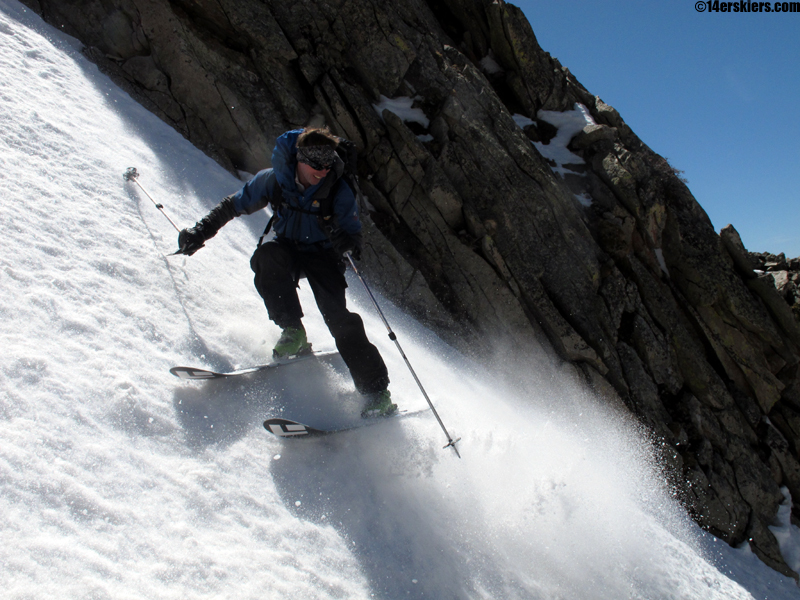 Notice all the chatter marks in this icy couloir: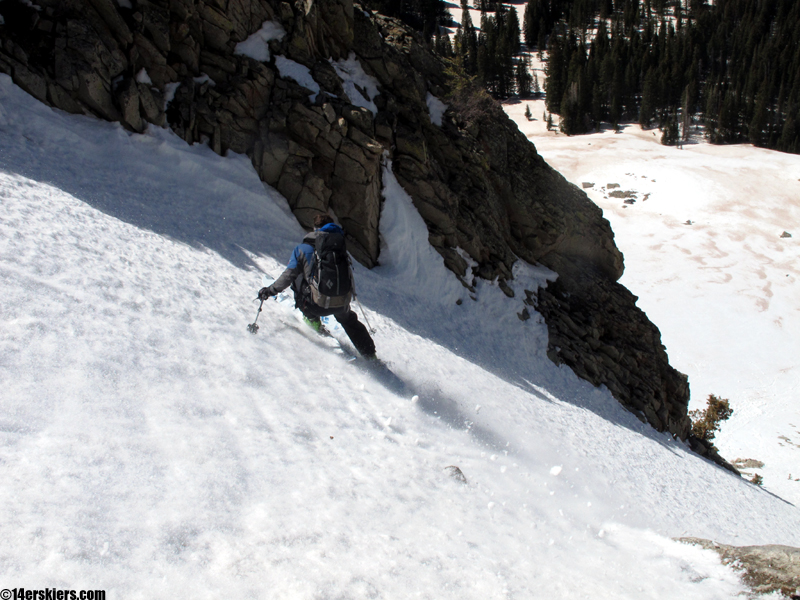 Here's a shot of our bonus couloir that we survival-skied. It would be a blast in good conditions: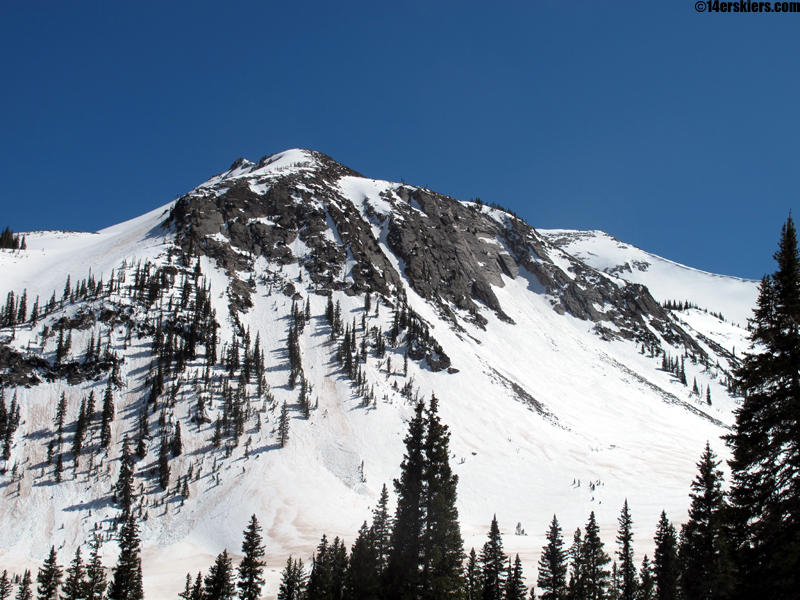 All told, the bowl and the bonus couloir were approximately 2,200 vertical feet, making this a pretty solid descent that I'd like to do again in better conditions.
"I don't always ski with a whippet, but when I'm skiing bulletproof ice in 50 degree couloirs, I choose to ski with a whippet"– World's most interesting skier

Frank
loves snow more than anything... except his wife.  He ensures his food is digested properly by chewing it 32 times before swallowing.He is a full-time real estate agent serving
Crested Butte and Gunnison
and would be honored to send you his
monthly newsletter.
Latest posts by Frank Konsella (see all)