TR: Flying High in Bluebird Skies – Mineral & Augusta (17 Apr 2014)
(Last Updated On: April 29, 2014)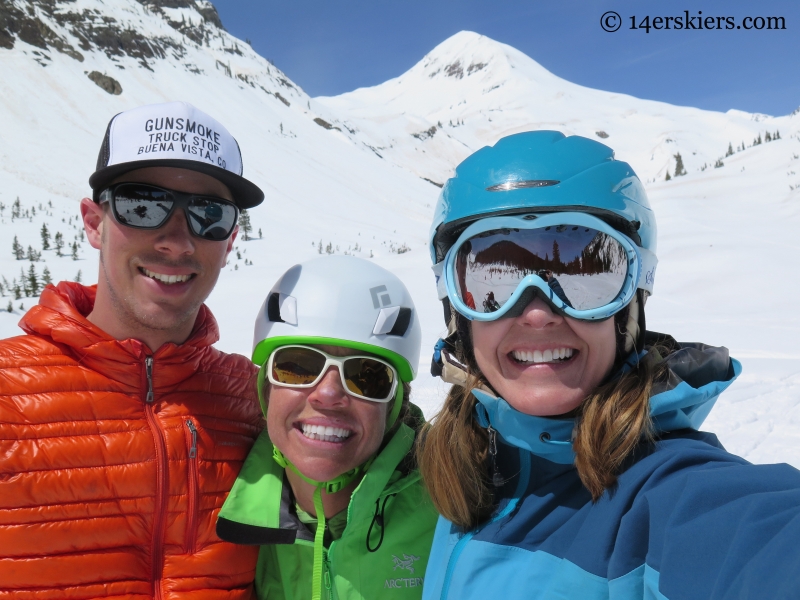 The forecast for the week had been continually shifting. Unsettled weather was prominent in the reports. But, all the sudden, Thursday looked like it would be blue and beautiful – a good day to get up high. Starr and I made plans to head toward Mineral and Augusta, and Nick decided to join us with hopes of flying his speed wing.
As we skinned, the morning air was still. And the landscape was brilliantly white and blue.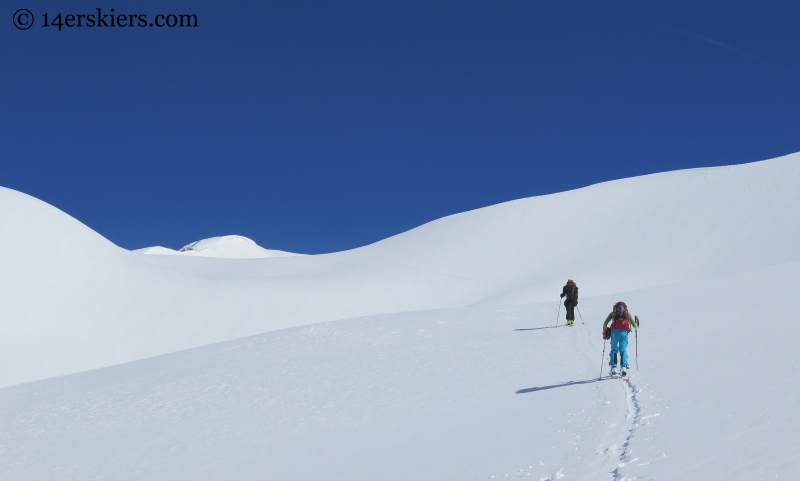 In short time, we were at the top of Augusta.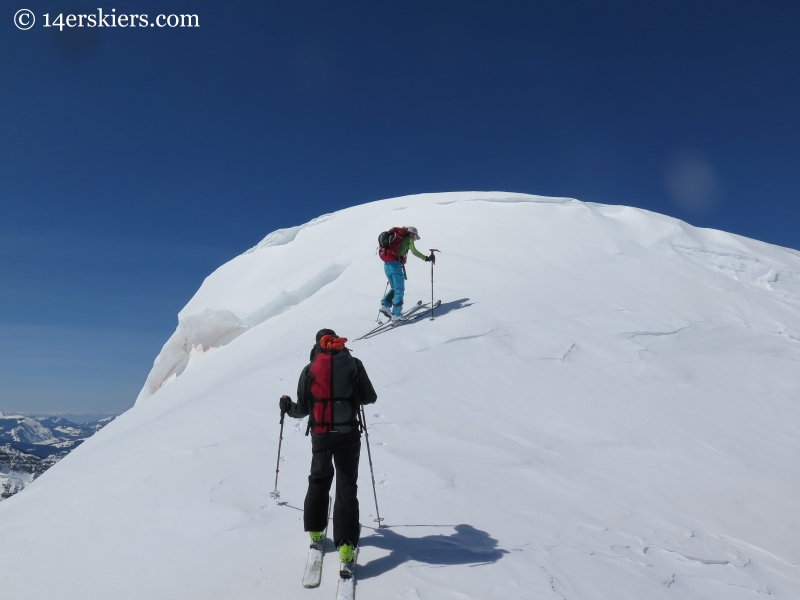 Ahhhh the views!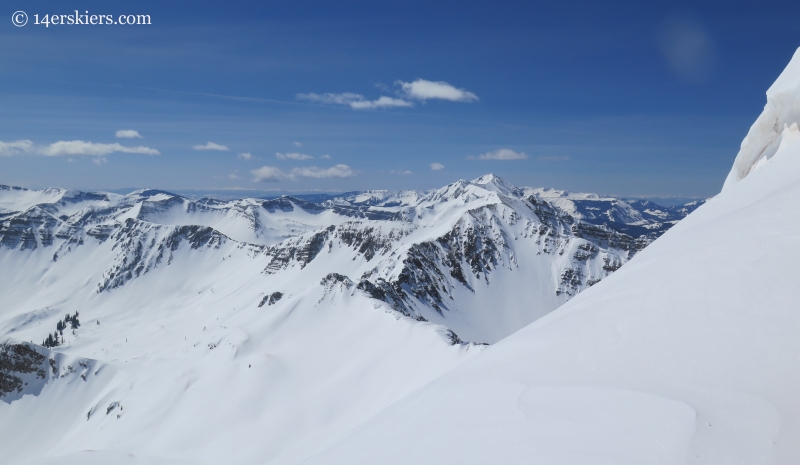 Looking down valley with Mineral on the left.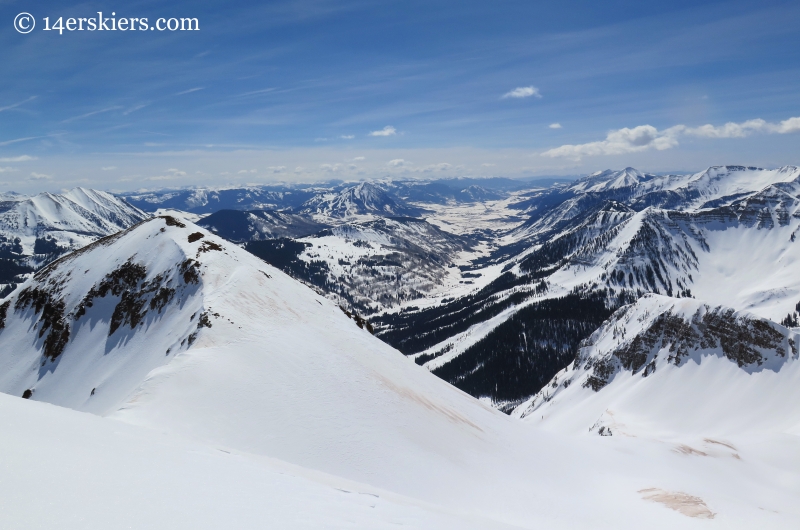 The Blob, Nipple, and Ant looking great.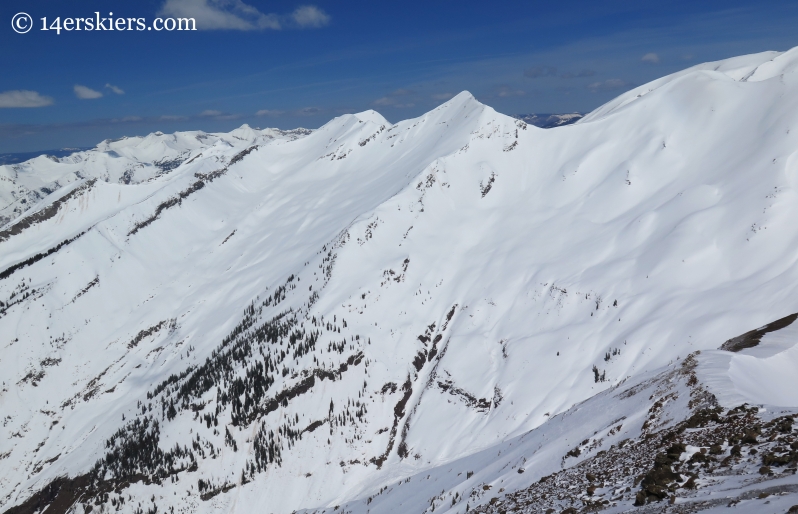 Purple too.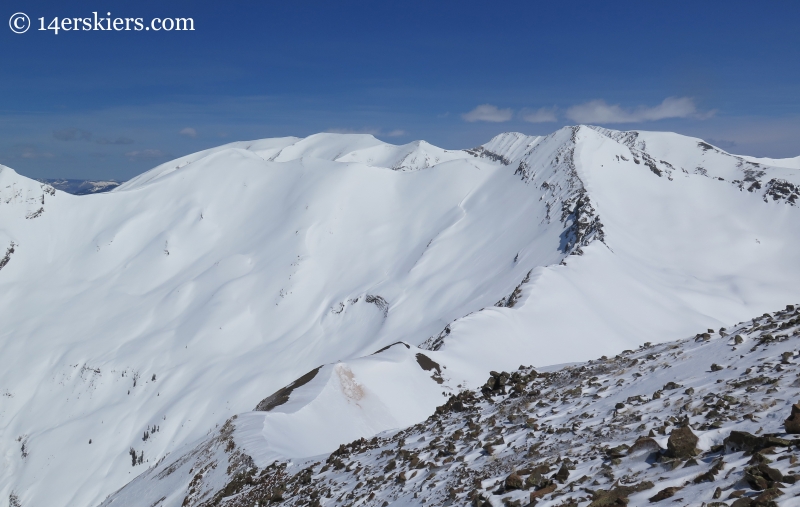 Chair Mountain looking awesome.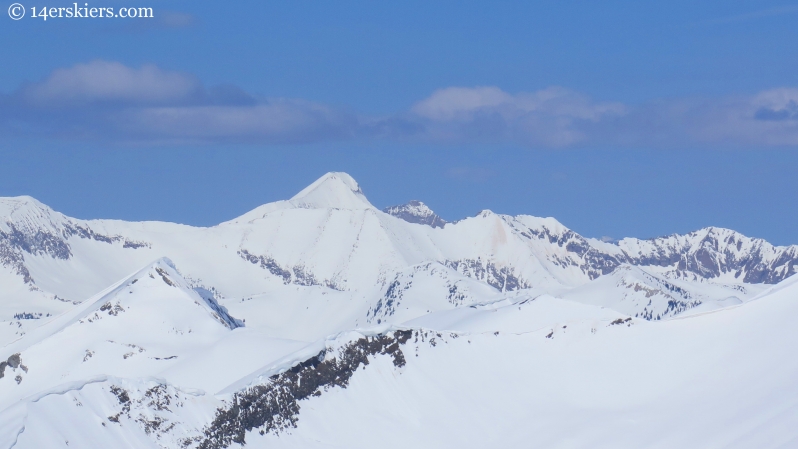 The north side of Augusta, however, did not look good. If you look closely, you can see a crown near the bottom of the photo. The whole face had slid.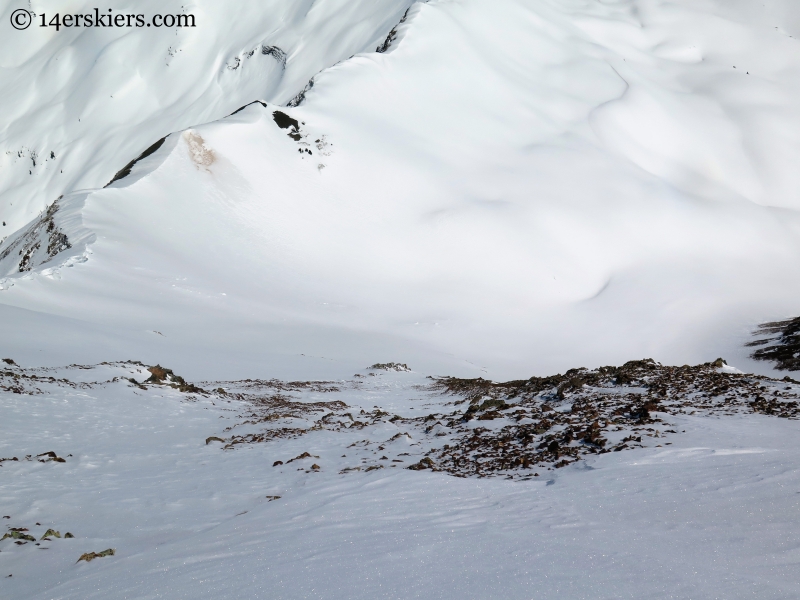 The turns were great. Nick.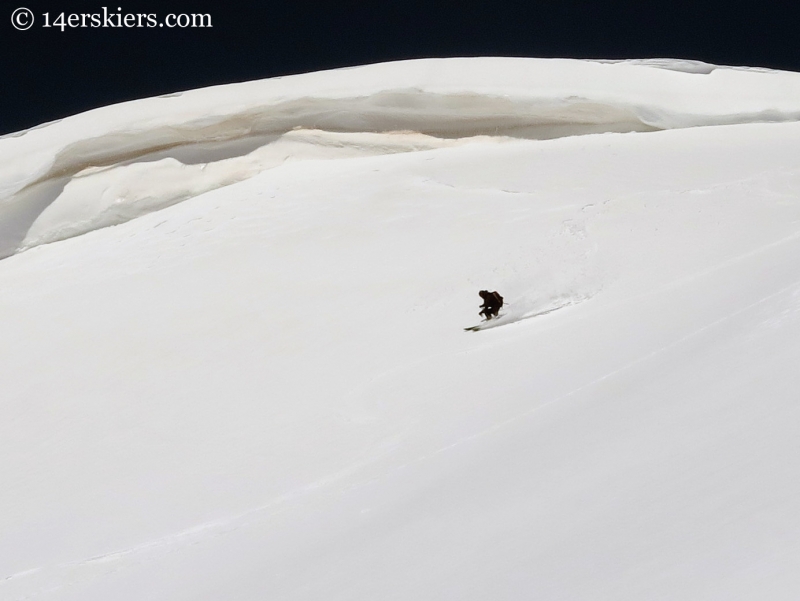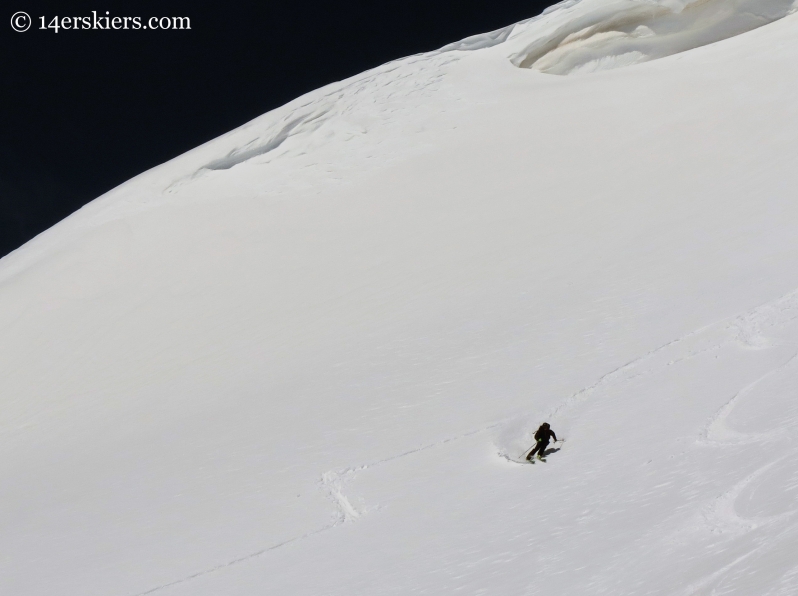 Starr.

After skiing the Augusta's south-side bowl, we headed back up to tag Mineral.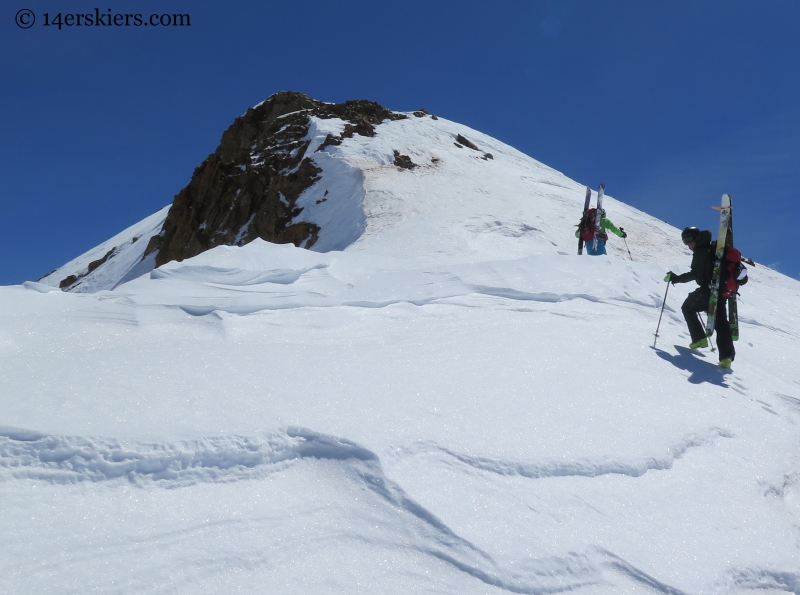 Nick had hopes of speed flying off of Mineral, but the winds were too strong. So, he skied instead.
Starr.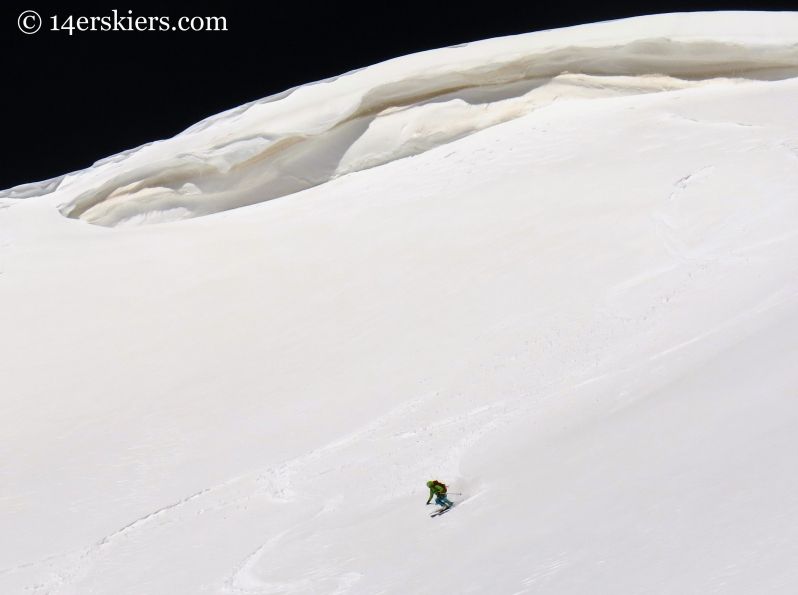 After skiing the south face of Mineral, Nick noticed the winds were significantly reduced as we dropped in to Poverty Gulch. So, he decided to fly. Getting ready.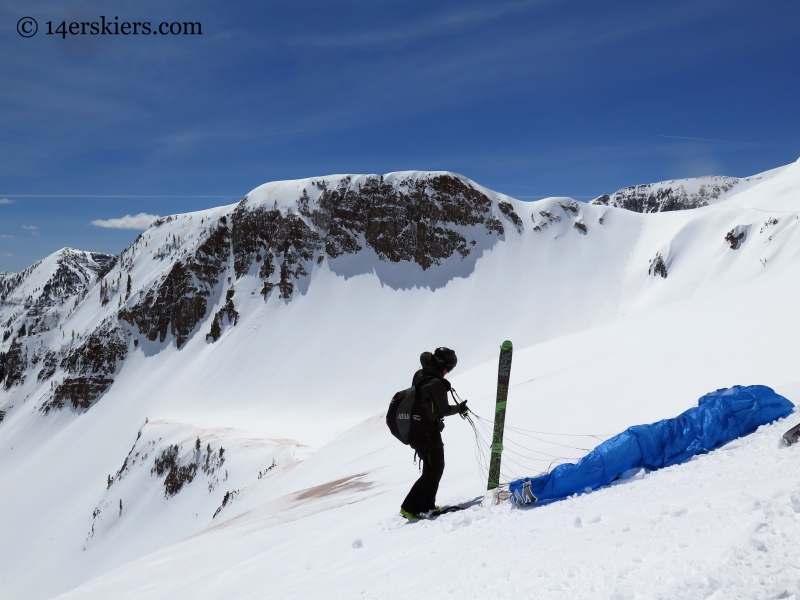 Getting set.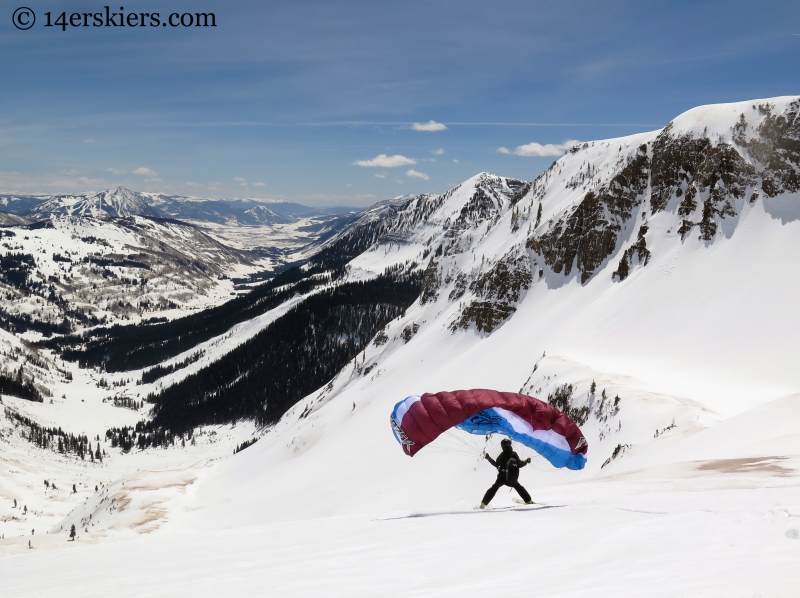 Can you see him flying?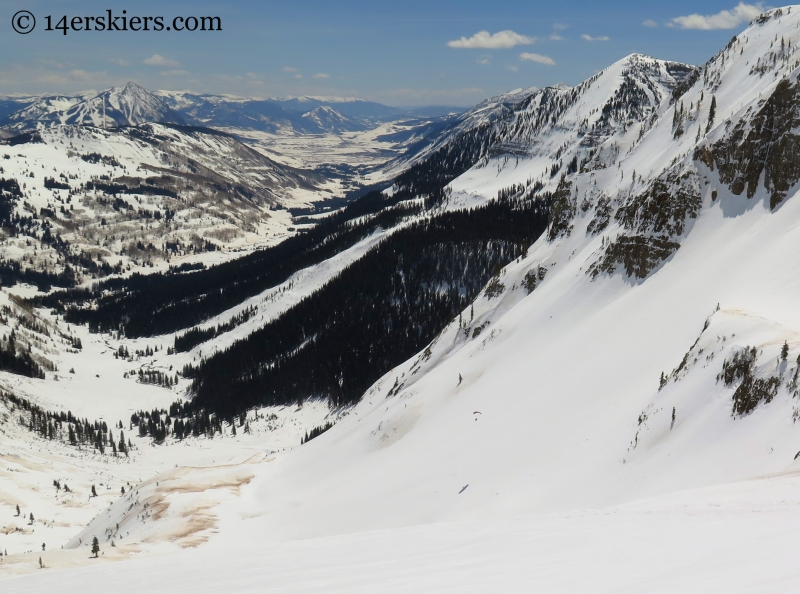 Nick was back at our sleds in a matter of seconds. Not minutes- seconds. I guess that's why it's called speed flying 🙂 Starr and I enjoyed corn turns through the basin. But, the snow got slushy as we neared the bottom pitches and the new snow was moving over the well-formed dust layer. Starr skiing out the bottom.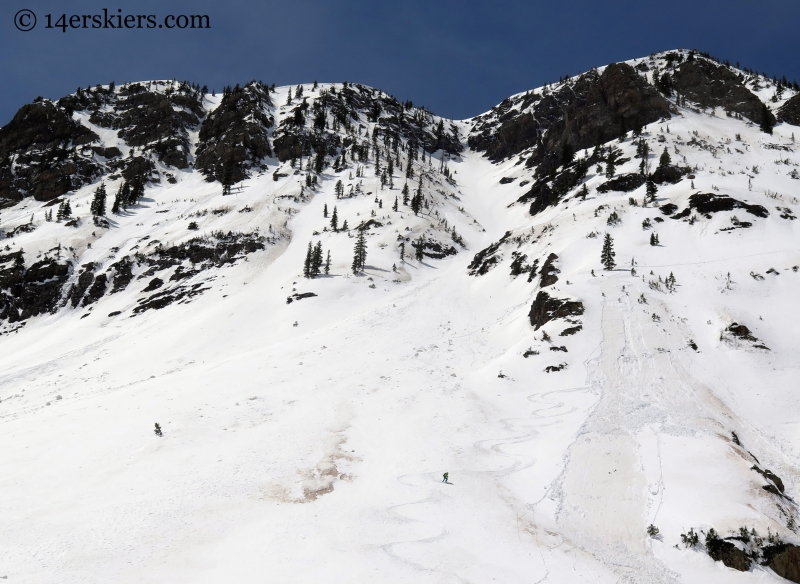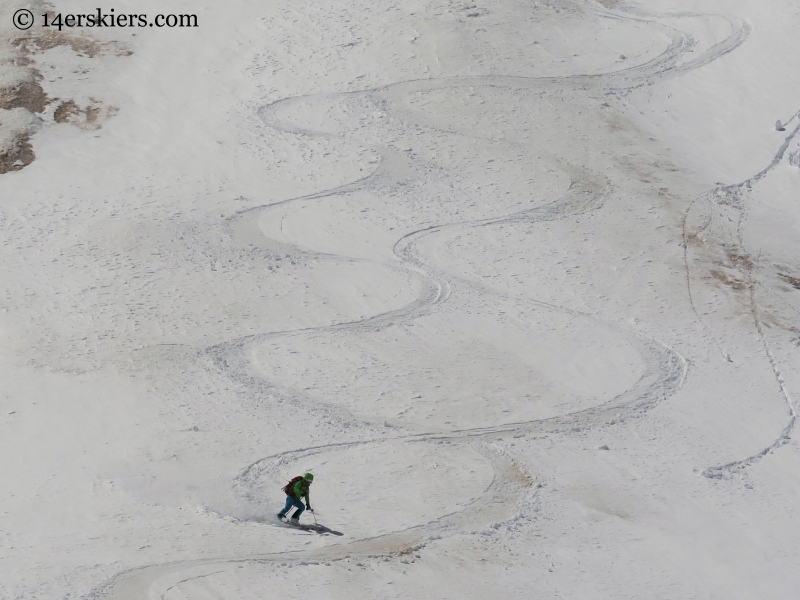 Moments after Starr reunited with me at the bottom, I heard a shushing noise – the noise of a wet slide. I looked up and saw snow moving slowly down the hill, near where we had set our tracks. A point-release from the warming rocks above had triggered an area to slide, releasing the new snow over the dust layer.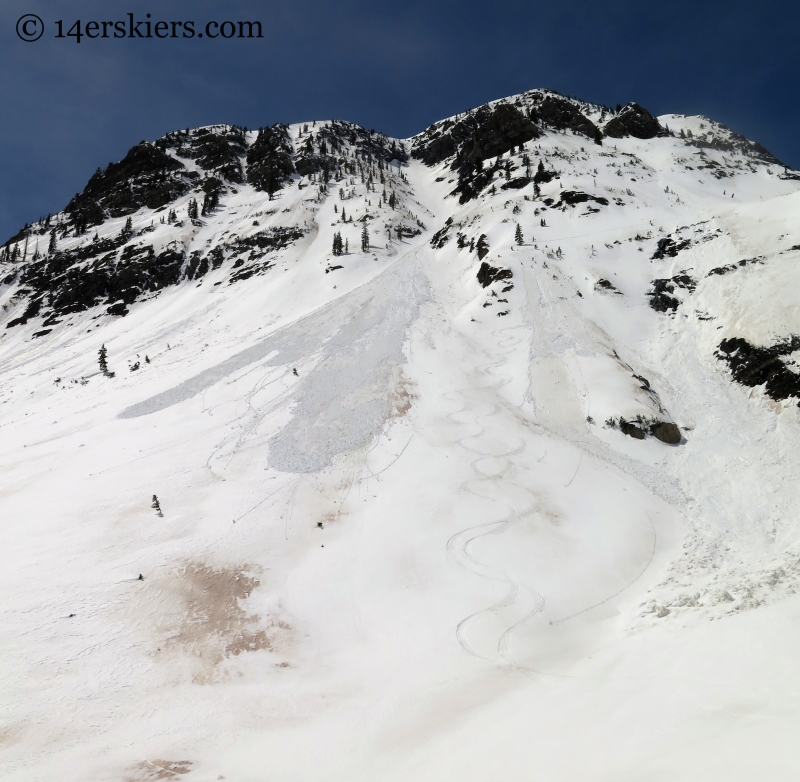 After digging pits, I have found three dust layers. One layer is especially prominent and it arrived with a storm on 3/30. Backcountry conditions remind me of the spring of 2010. Snow can fall, but it will have trouble adhering to this existing dust layer. Furthermore, this dust layer attracts the sun's radiation, and absorbs heat, causing new snow above it to warm faster. That means faster melting and more wet slides. There is plenty more skiing to be done this season. But, that darned dust layer will certainly be impacting snow conditions for the rest of the spring.
Aside from skiing, biking, and all outdoorsy things,
Brittany Walker Konsella
also loves smiles and chocolate 🙂 Even though she excels at higher level math and chemistry, she still confuses left from right. Find out more about
Brittany
!
Latest posts by Brittany Walker Konsella (see all)