(Last Updated On: February 19, 2014)
The lift basket was designed to make heel risers easier to use with bindings such as the Marker Duke which aren't known for their ease of use. if you turn your pole around to use the grip, or have seen someone do the same, this is the product that hopefully lets you use the basket again.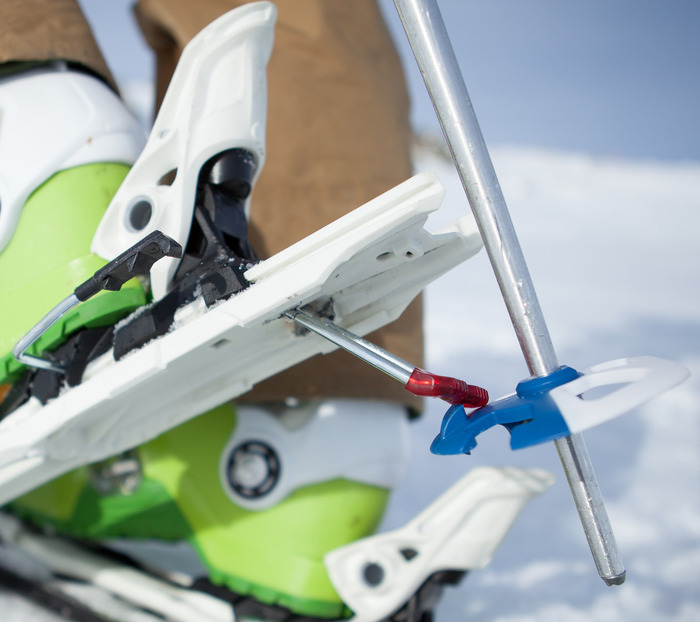 We have been trying out some prototypes this winter, and the idea is simple. Part of the basket is a stiff plastic, with hooks and ramps for grabbing the heel risers, while the rest of the basket is softer, like most pole baskets.

We tried using the baskets on a few different bindings, and let a few people borrow them, and it really depends on the system and the user for how effective the baskets are. In other words, it really depends on how you like to use your risers, and what gear you use. Worst case: the hook is the perfect size for opening a beer bottle. For more information than I can possibly give, a ton of photos, and an opportunity to help fund their Kickstarter campaign, Click HERE
Frank
loves snow more than anything... except his wife.  He ensures his food is digested properly by chewing it 32 times before swallowing.He is a full-time real estate agent serving
Crested Butte and Gunnison
and would be honored to send you his
monthly newsletter.
Latest posts by Frank Konsella (see all)