TR: Let's go climb some ice (18 Feb 2014)
(Last Updated On: February 21, 2014)
Sometimes you have to adhere to the signs. Two weeks with about 6 ft of snow followed by a 2 week high pressure didn't bode well for stability in the backcountry. Take this and follow it up with a huge warming trend and more heavy snow… and watch the danger rise. Snow came tumbling down in some of the largest natural slides we have ever seen, causing two deadly avalanches in our Elk Mountains. Everywhere you looked, there was a slide. Aspect didn't matter. The snow wanted to crush whatever was in its path. And we knew we didn't want to be in its way.
Skiing the resort has been great. We've had wonderfully good conditions and a plethora of fabulous powder days, a nice change over the last two seasons. But, three weeks of skiing the resort continuously was taking a toll on our bodies. It was time to do something different. It was time to climb some ice.
The skiing had been so good all season that we hadn't yet touched ice. It was good to get back on the ice again.
The Lake City ice park.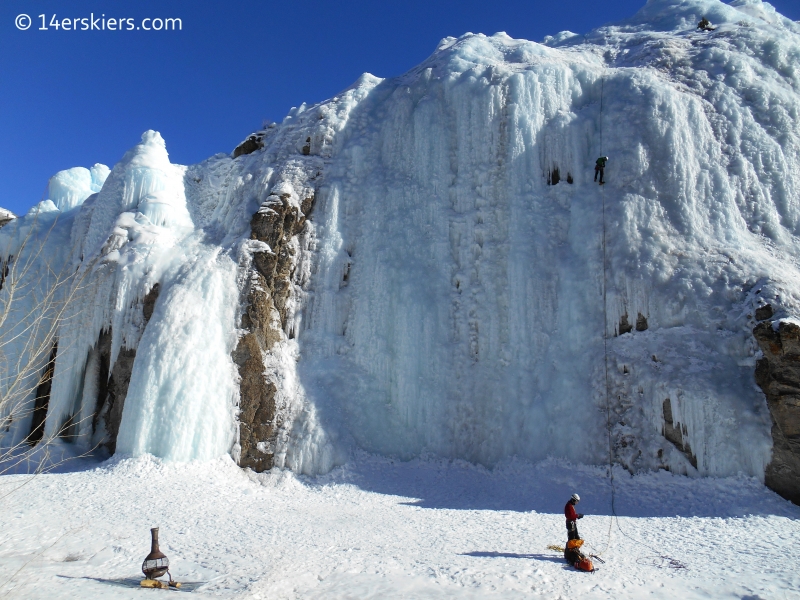 Frank.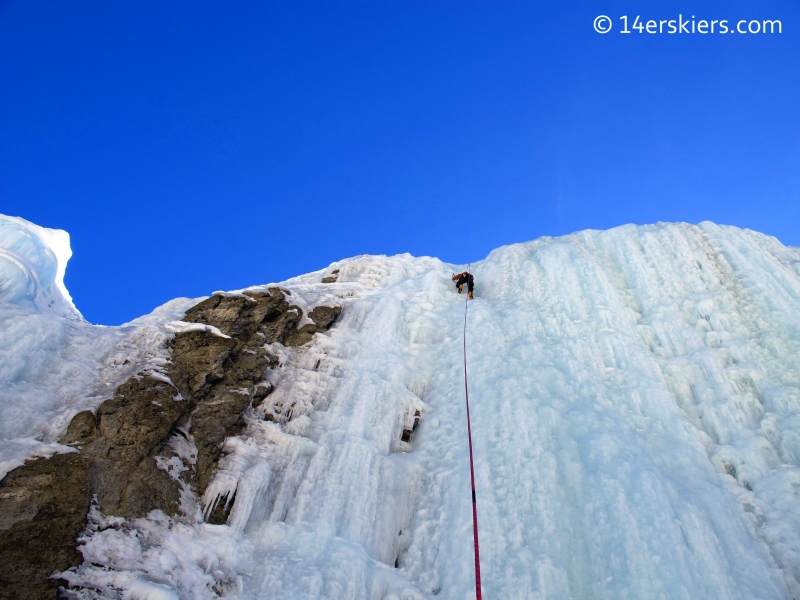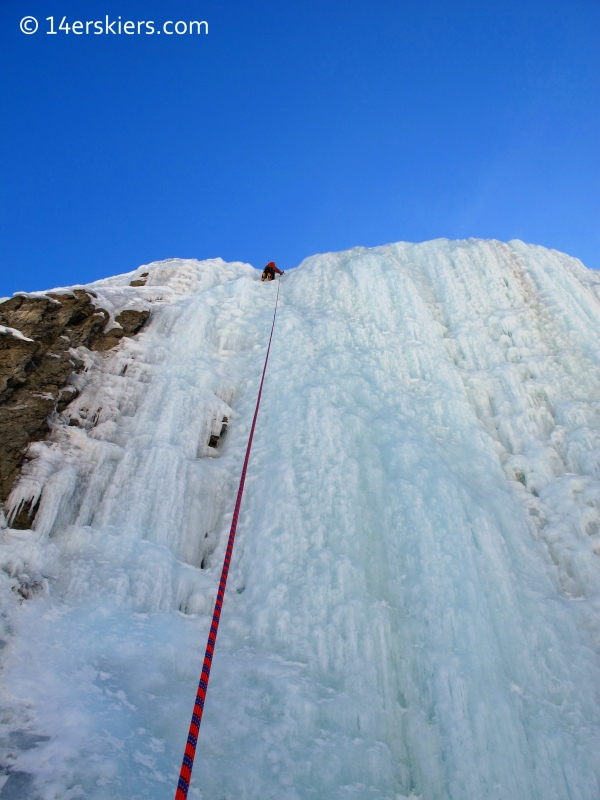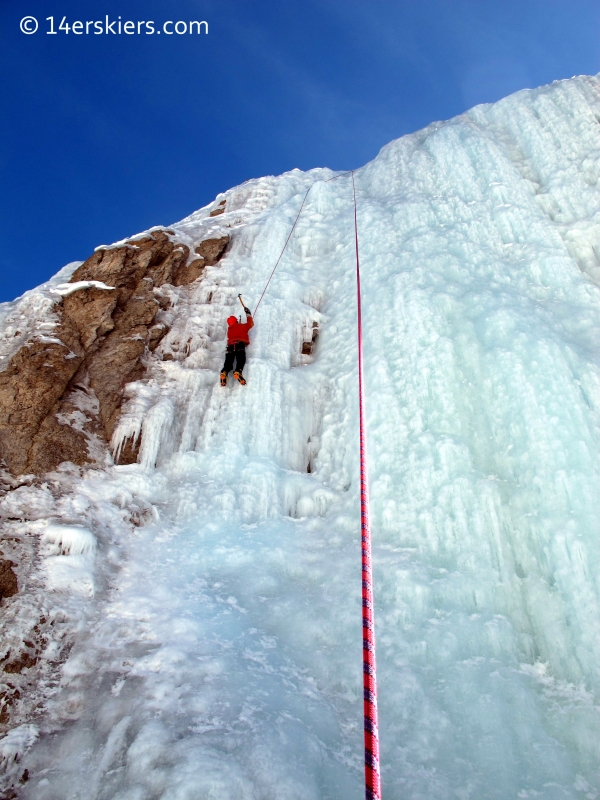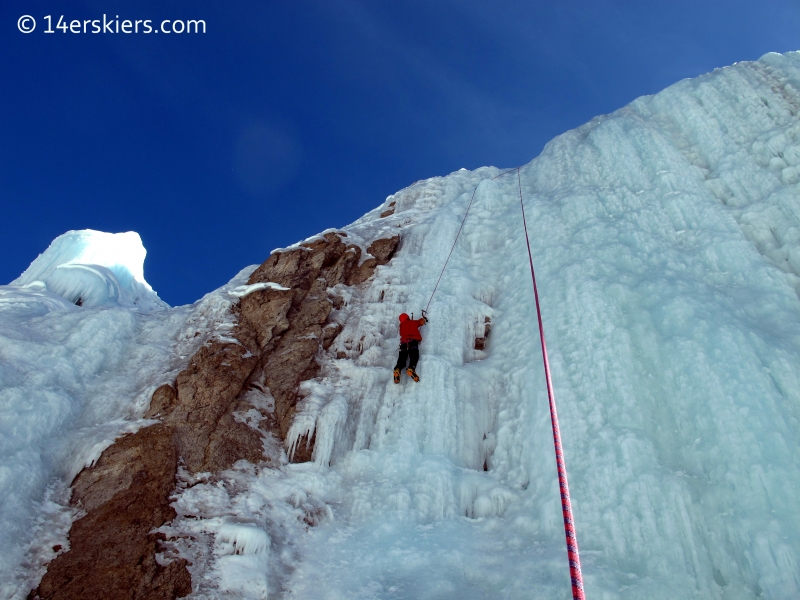 Me.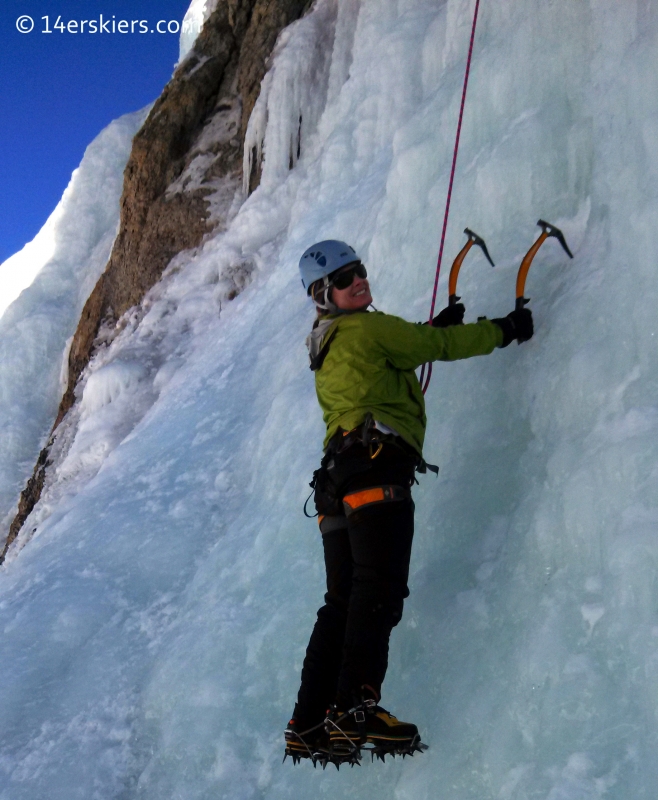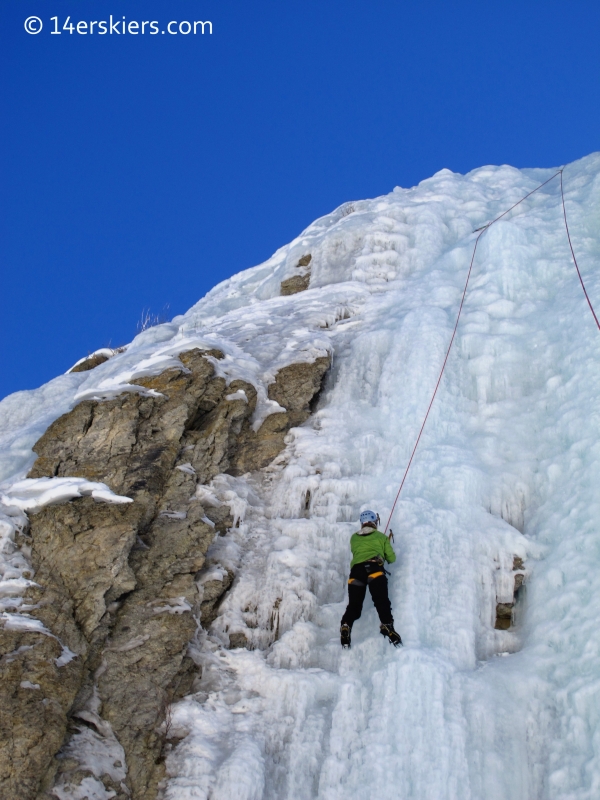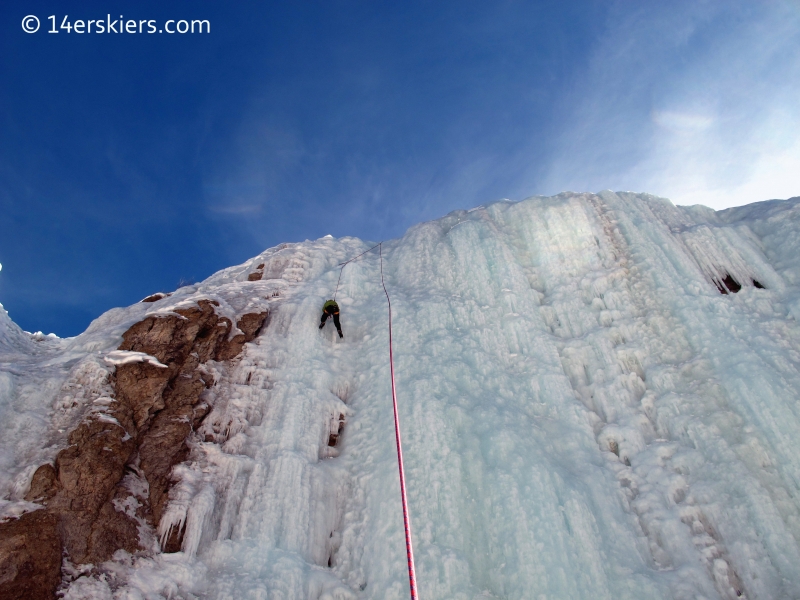 Aside from skiing, biking, and all outdoorsy things,
Brittany Walker Konsella
also loves smiles and chocolate 🙂 Even though she excels at higher level math and chemistry, she still confuses left from right. Find out more about
Brittany
!
Latest posts by Brittany Walker Konsella (see all)