(Last Updated On: January 14, 2014)
It just keeps snowing. The mountains West and North of Crested Butte catch storms from a lot of different directions, so even when the resort gets skunked, the mountains can get a ton of snow (It should be said that the last week has been kind to the resort as well). In the past 10 days or so, the Irwin cat skiing operation racked up in the neighborhood of 80″. Even though the forecast for the day didn't call for much, Danny Spencer and I found ourselves in the middle of a solid, albeit windy, storm. Most of the previous tracks were covered, sometimes a rarity in this popular zone. On with some photos: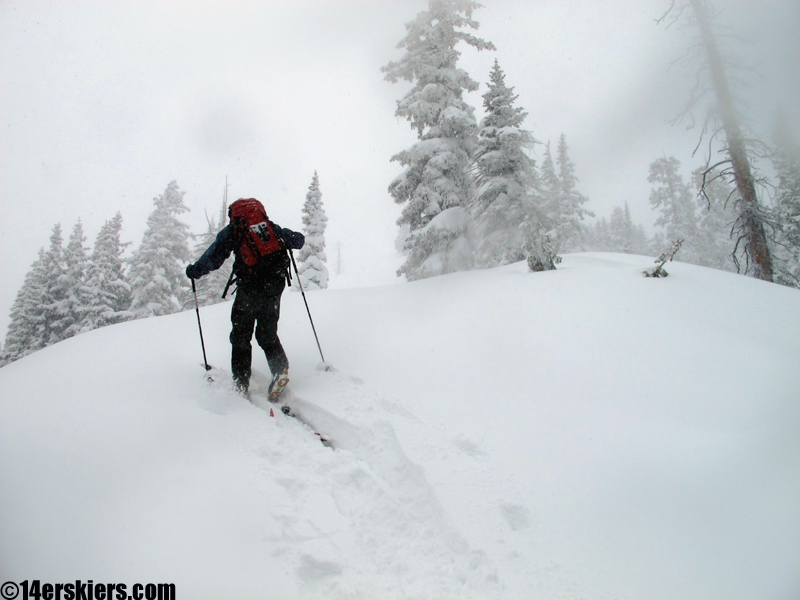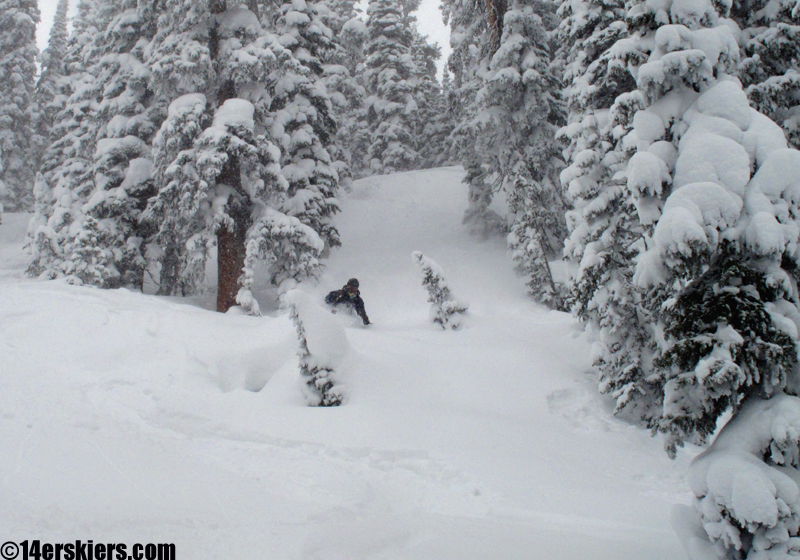 Danny finished his first run and I noticed all kinds of broken tree branches where he stopped. I asked him if he crashed and he said no. It was at this point when we looked up and saw this guy just 3 or 4 feet over his head. Another reason to wear a helmet, I guess.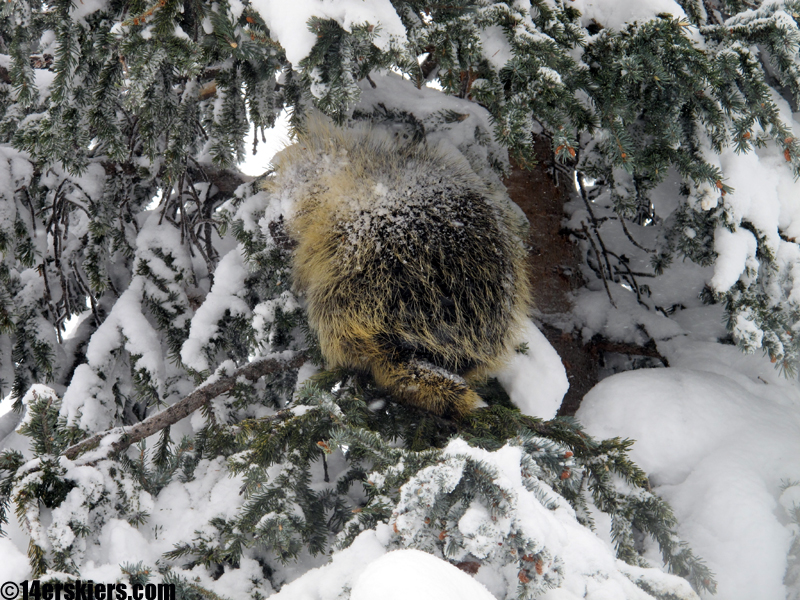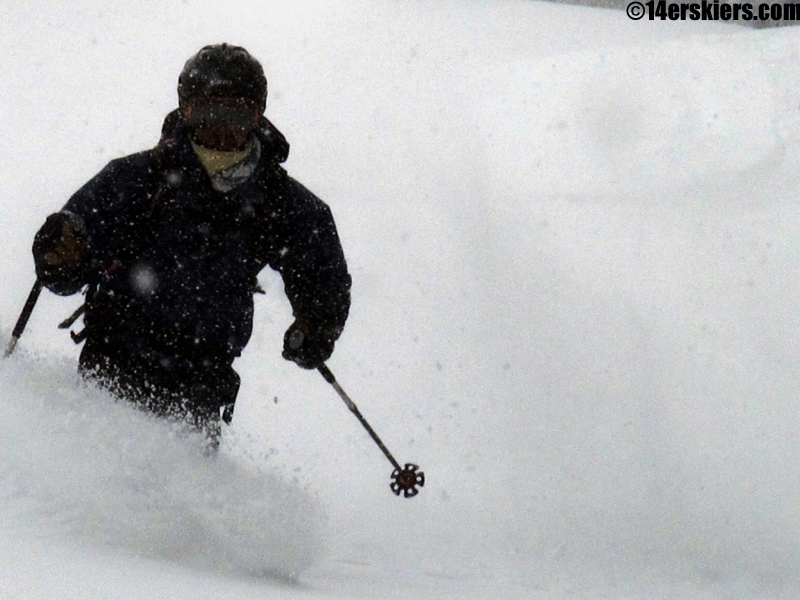 We did a little bit of probing on one of our laps. Snow depth ranged from 2.25 meters to 2.5 meters. Great to see this kiind of depth in January.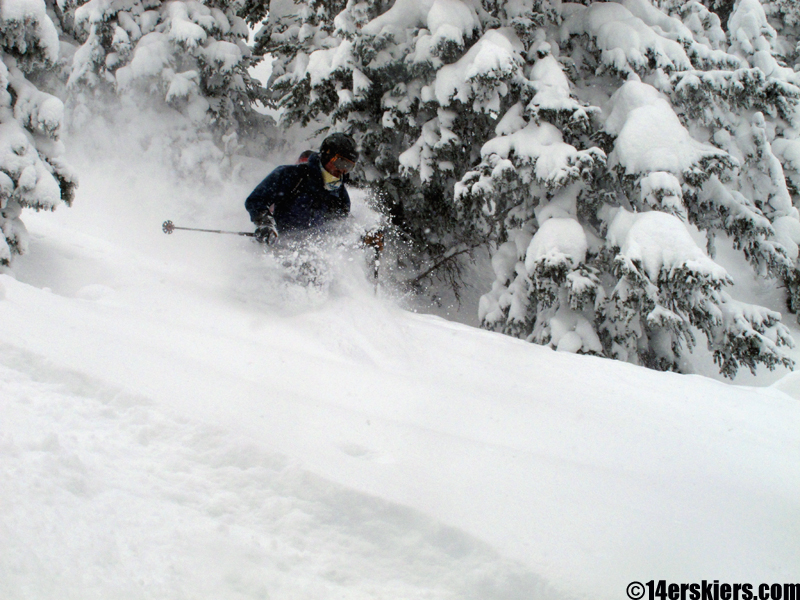 The best part about this area is the snowmobile home- sometimes it's just as fun as the skiing.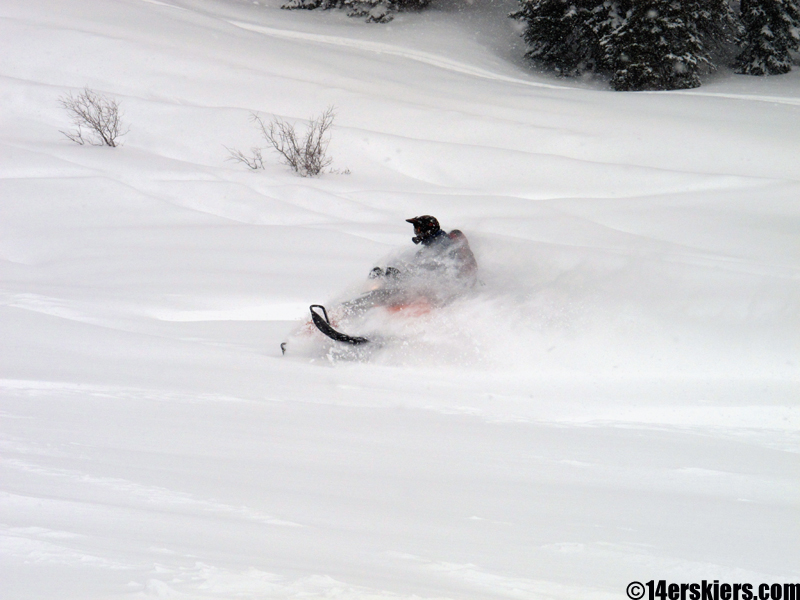 Frank
loves snow more than anything... except his wife.  He ensures his food is digested properly by chewing it 32 times before swallowing.He is a full-time real estate agent serving
Crested Butte and Gunnison
and would be honored to send you his
monthly newsletter.
Latest posts by Frank Konsella (see all)