Return to Santa's Chimney 11.10.13
(Last Updated On: November 17, 2013)
Three years ago, we skied this long, terrific line for the first time but it was a bit of a tough go for me, since I had some equipment issues and ended up skiing the majority of the line with only one ski, a la Lane Meyer on the K-12. Our dry and windy early November had turned our snowpack into something to pay attention to (Brittany felt some collapses the day before), and we were hoping to avoid north aspects if possible. At the last minute, it finally dawned on me that the west facing Santa's Chimney couloir was just the type of line we were looking for. I was hoping to ski the line with both skis this time…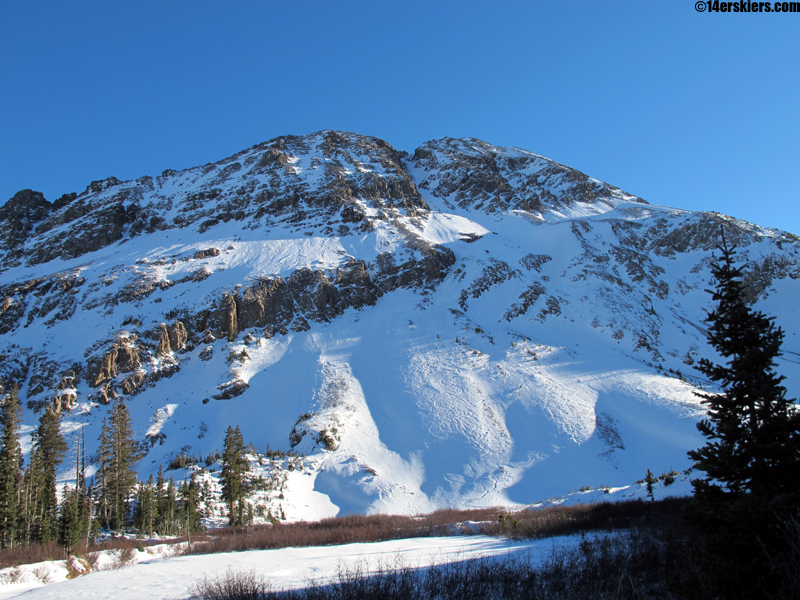 Despite the dry spell, things were still looking very winter-like out there: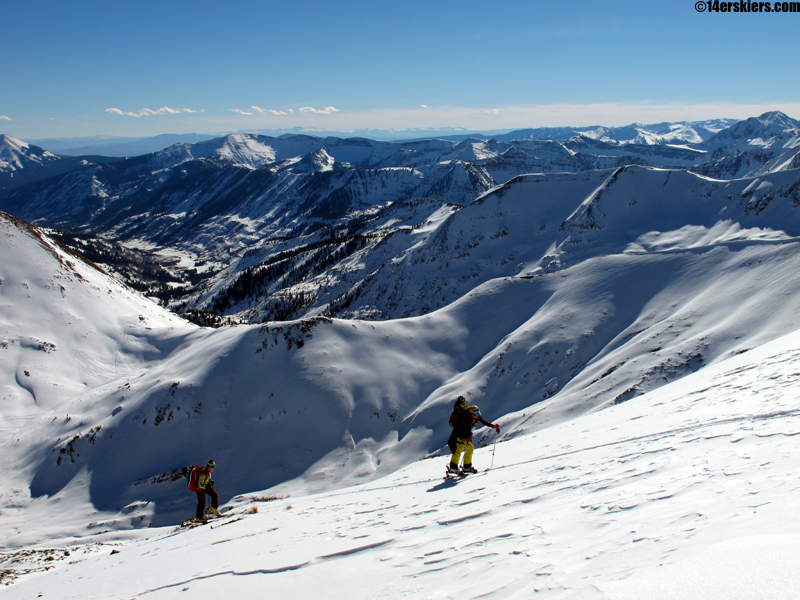 There are a few routes in the Lead King Basin (East face Siberia, South face Hagerman, among others) we want to do one of these years: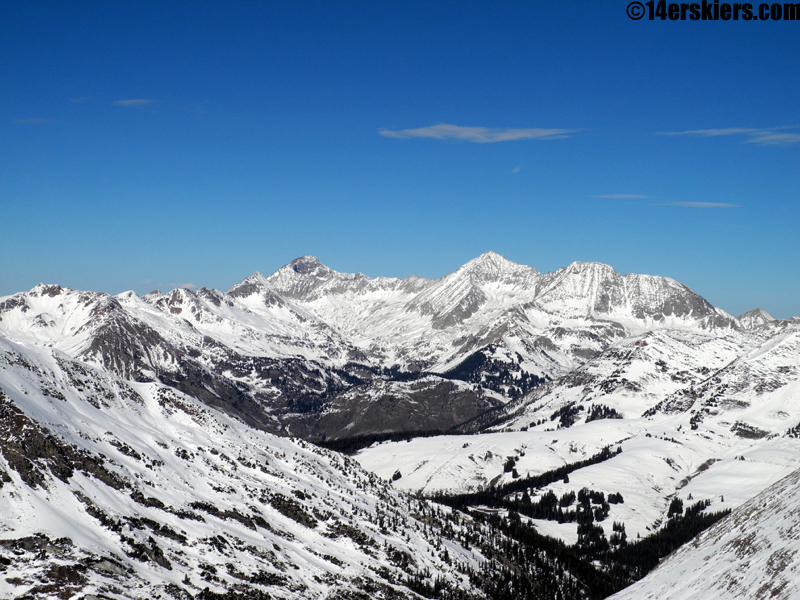 We don't have very many mining ruins in our area, at least compared to the San Juans, but this miner's cabin is perched in a great location.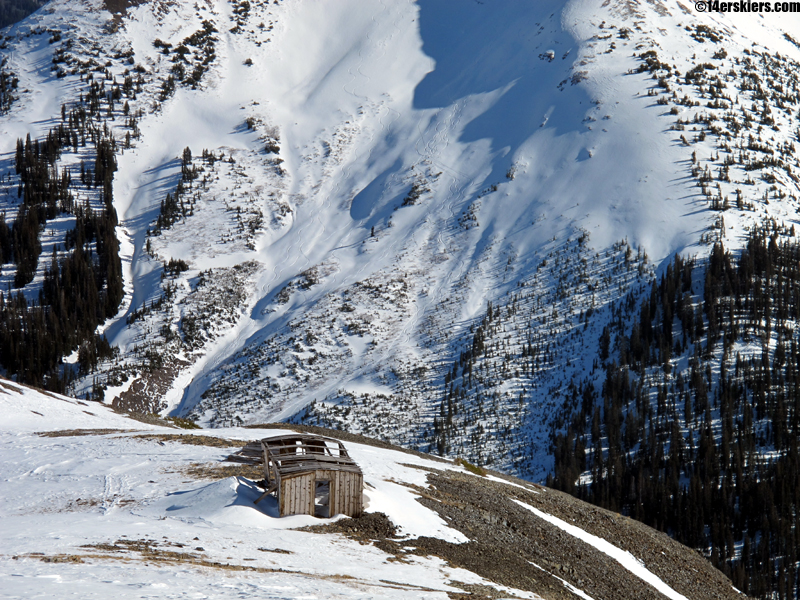 Brittany works her way down the ridge towards the top of the couloir.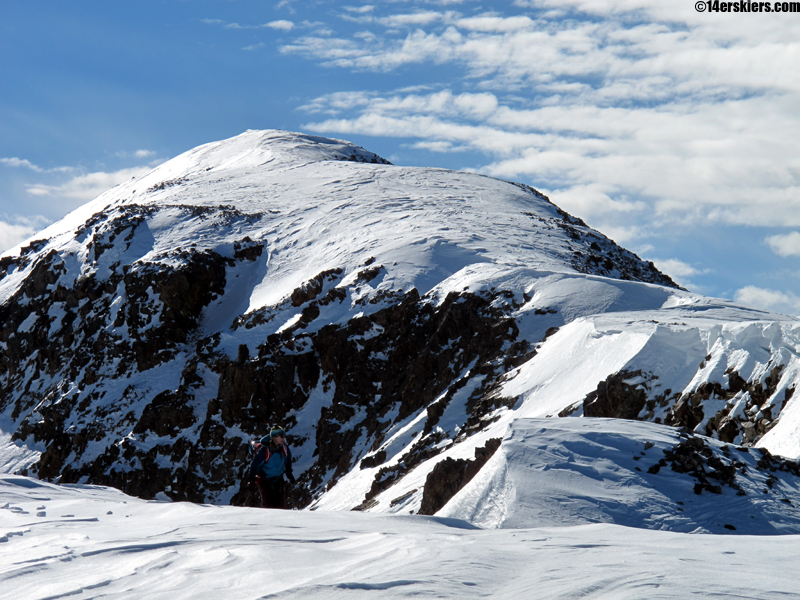 Gearing up at the top: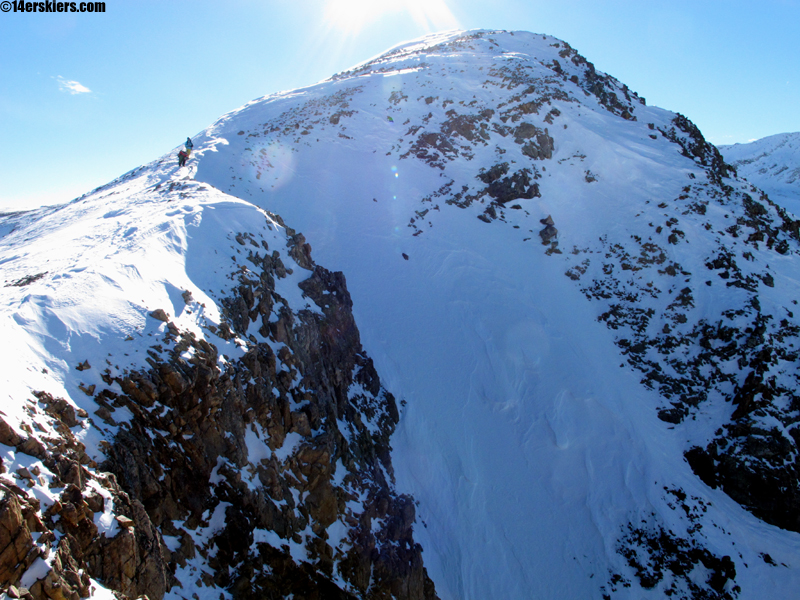 Jenny makes one of her first turns in the couloir: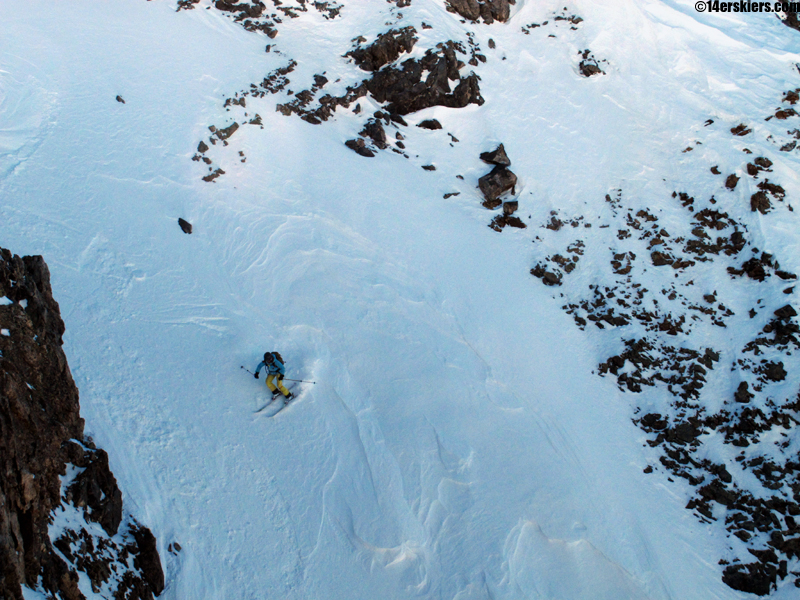 Dropping deeper into the couloir, about to descend out of sight: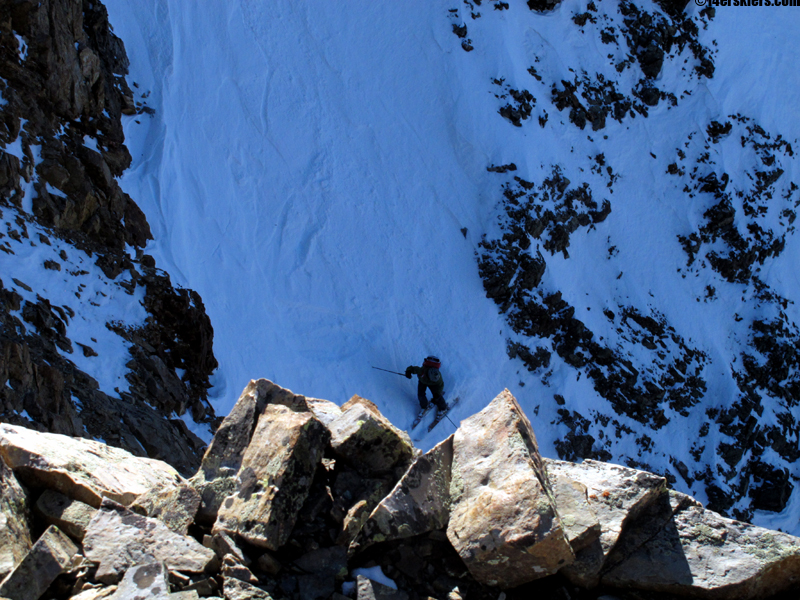 Jenny: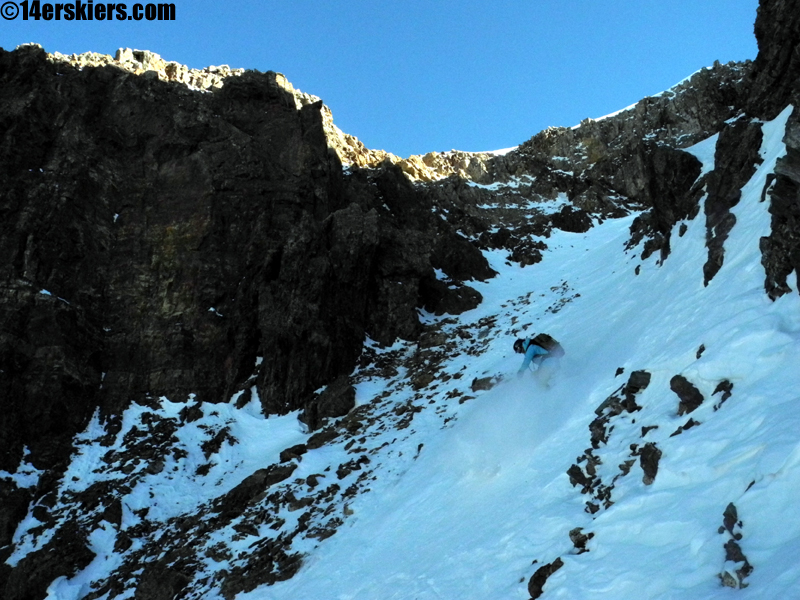 Brittany: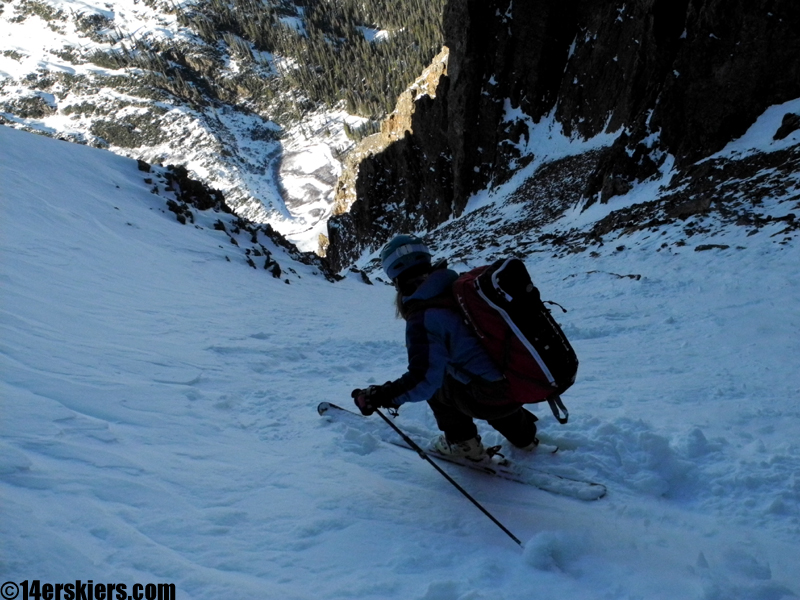 Jenny. It's still a long way down to the valley.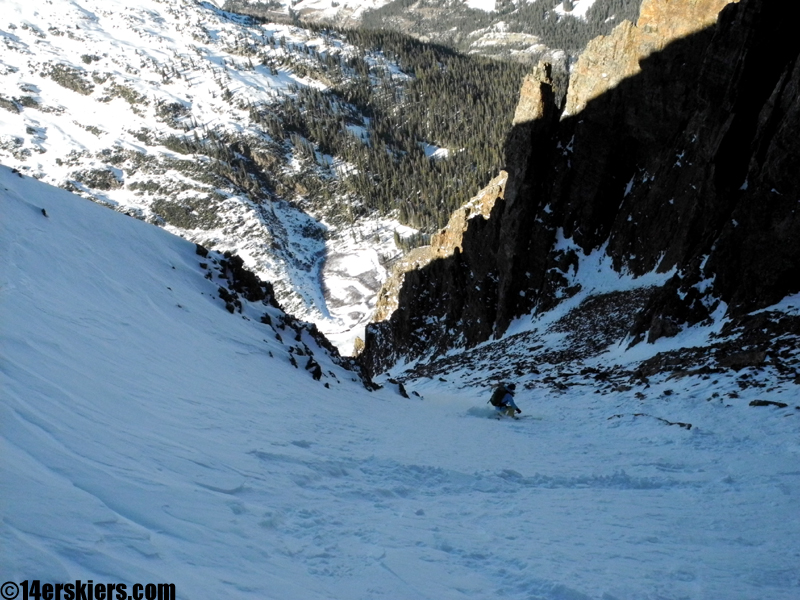 Brittany: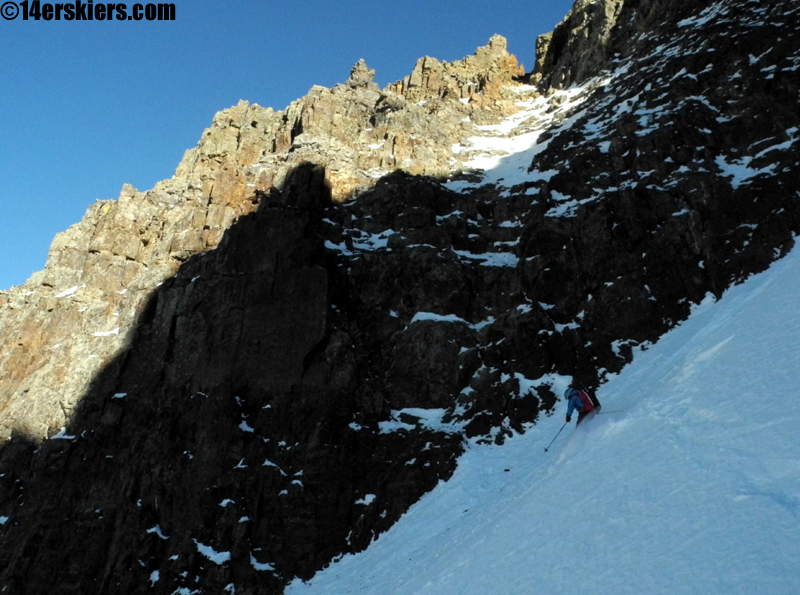 Frank: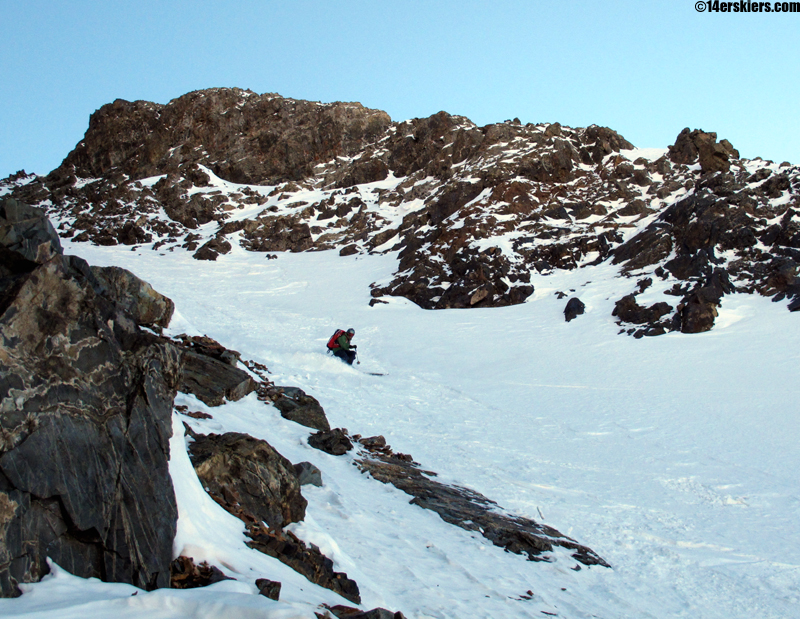 Exiting the couloir onto the apron: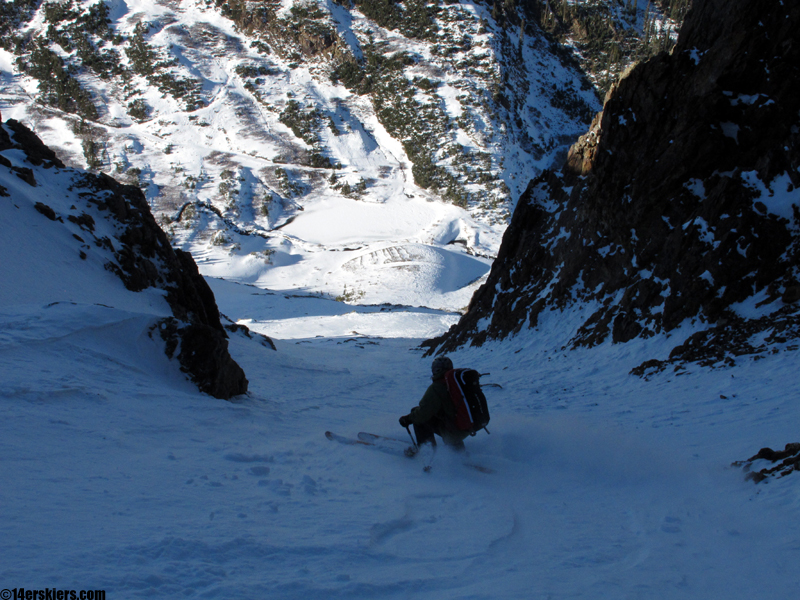 There was an apron, then a small couloir, then more apron. Here's the little cooler: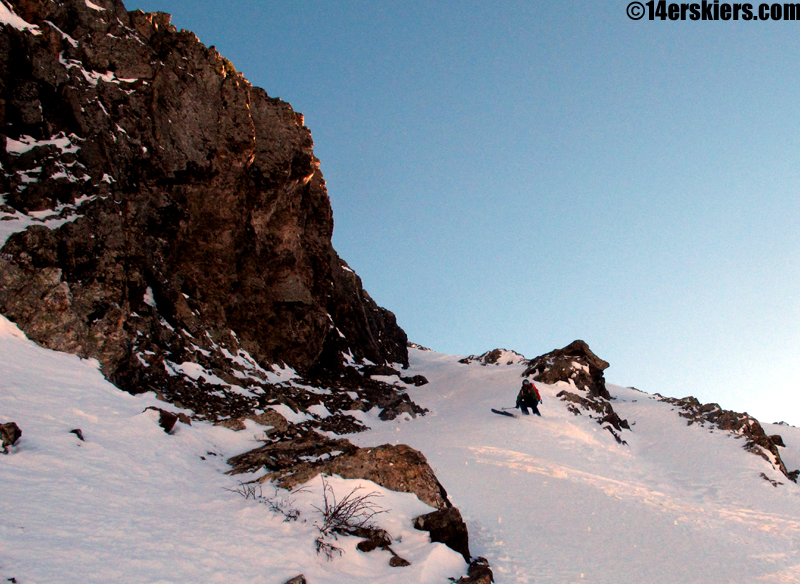 Brittany: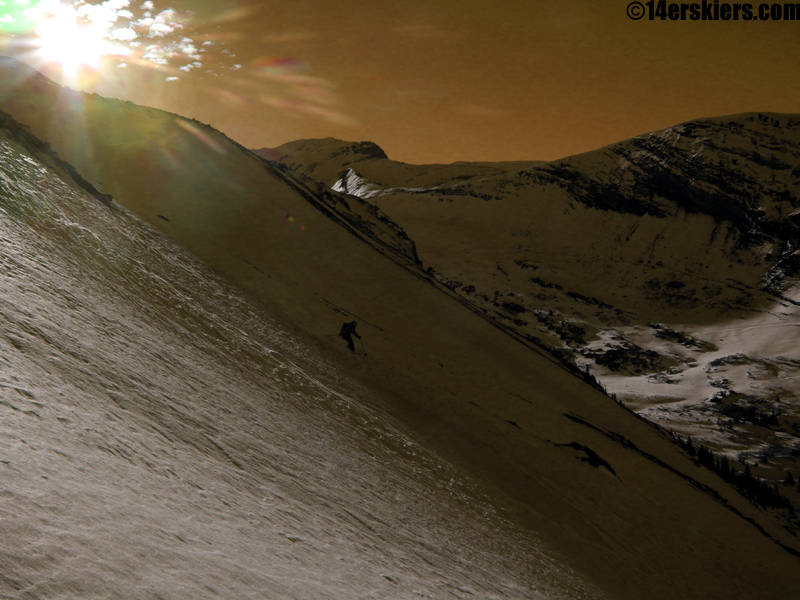 Lots of different surface textures on the second half of our route: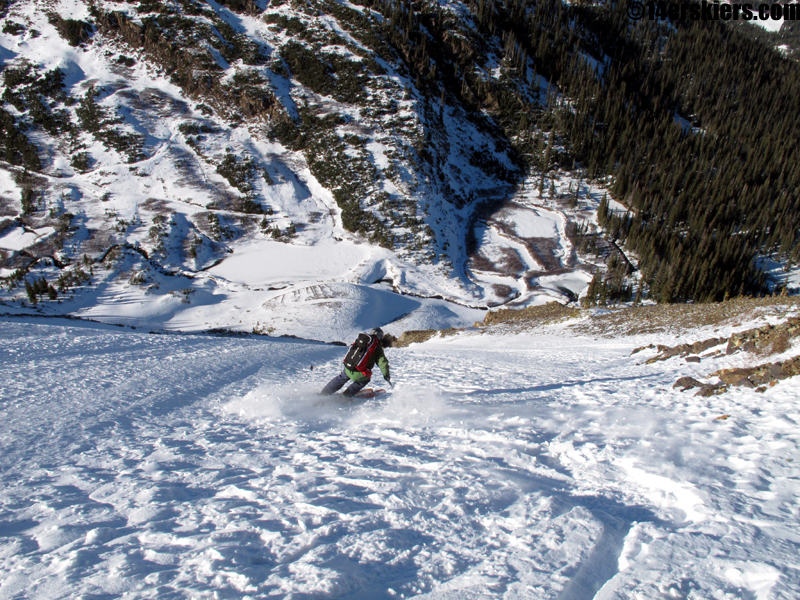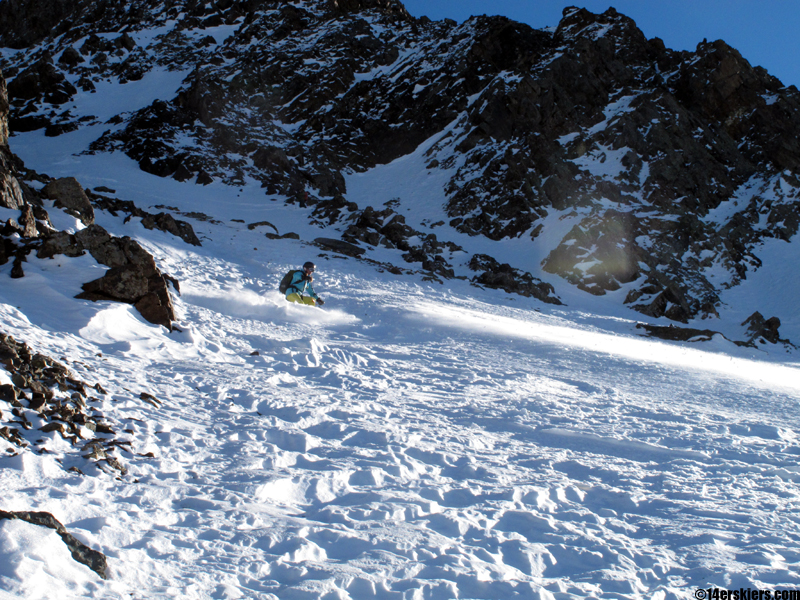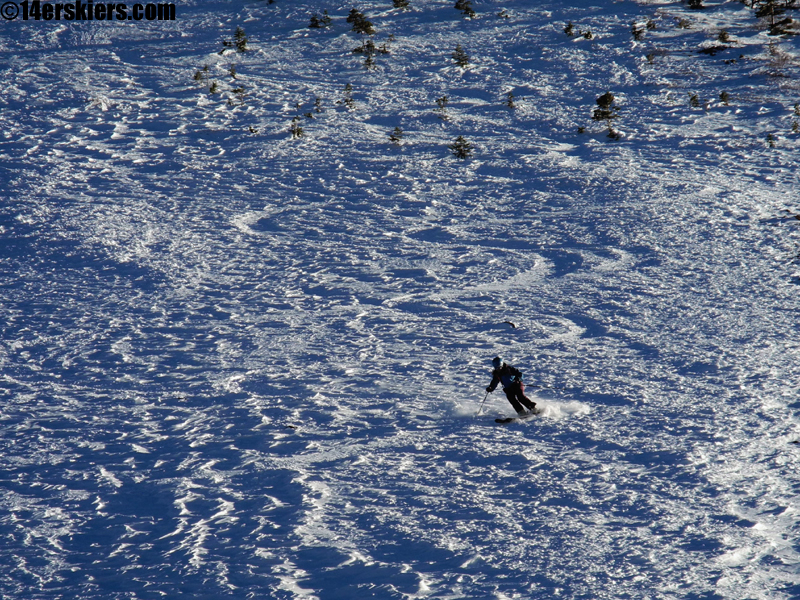 Beautiful views of the moon provided the perfect ending for our day as we exited the basin.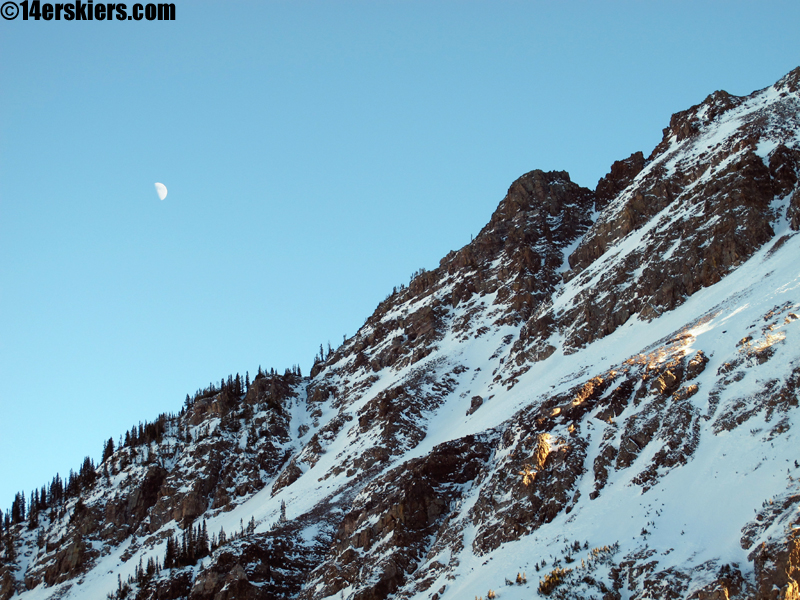 This is a great line, we would ski it often if it was accessible during the winter/spring. With our most recent storm, this area may already be finished until late spring (at least without a long slog).
Frank
loves snow more than anything... except his wife.  He ensures his food is digested properly by chewing it 32 times before swallowing.He is a full-time real estate agent serving
Crested Butte and Gunnison
and would be honored to send you his
monthly newsletter.
Latest posts by Frank Konsella (see all)