TR: On the Twelfth Day of Skiing….
(Last Updated On: November 17, 2013)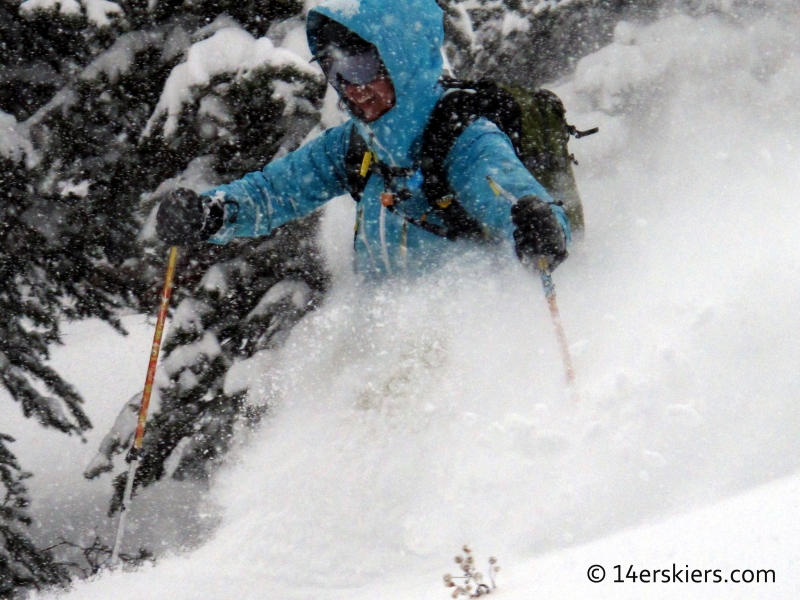 On the Twelfth Day of skiing, my Ullr gave to me some powder and some face shots.
Ullr has been good to us this year. But, there was a lull, and it looked like Ullr's gifts had dried up. Then, the forecast changed- drastically. A snowstorm suddenly appeared in the forecast – one that had not been in 7 day forecast earlier. Ullr was conjuring up a blizzard that would favor Crested Butte. I did a little snow dance to celebrate.
It started Friday afternoon. The clouds swiftly engulfed our town and snow fell at a rate of 2 inches per hour before slowing as the night set in. We woke up to 6 inches of fresh, and even more in the backcountry. And the second pulse was on it's way.
This second pulse hit as we were beginning our skin track.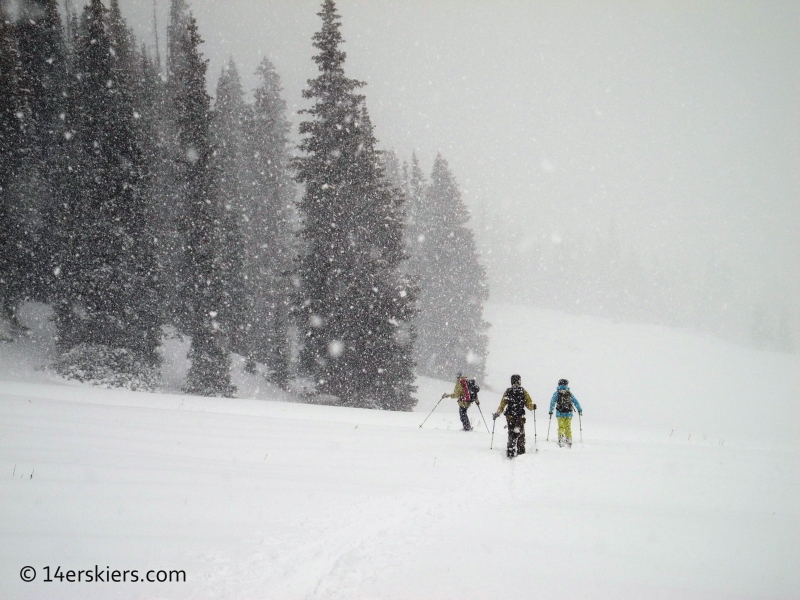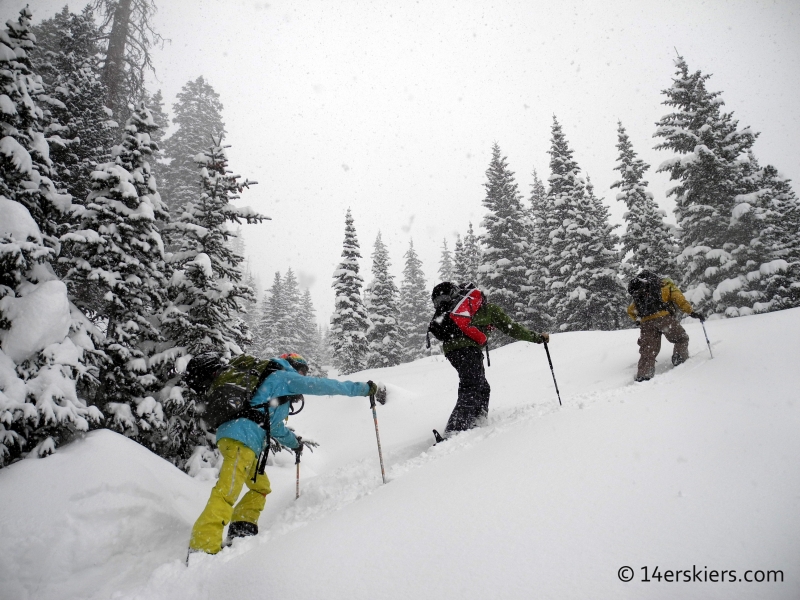 The new snow was especially reactive. So, we stuck to low angle and easily managed terrain. The snow was falling so hard that it was difficult to get photos. But, we tried anyway.
Scott.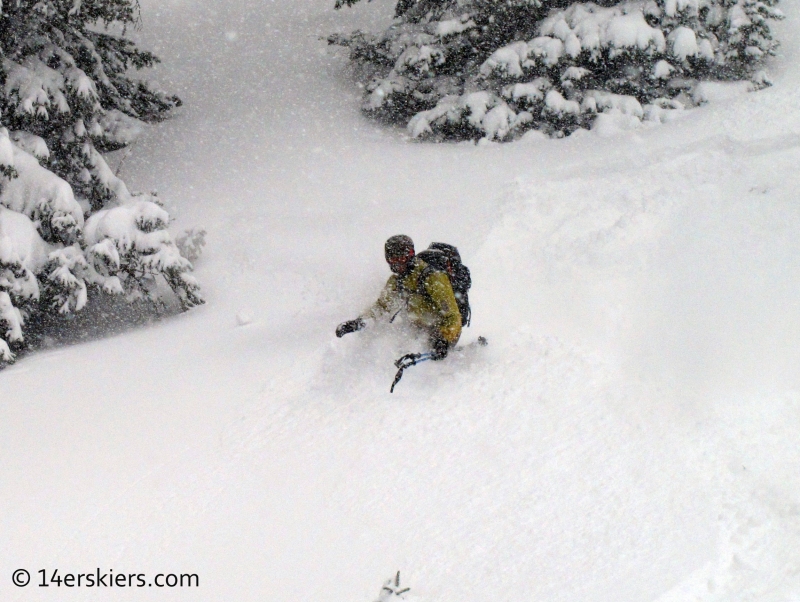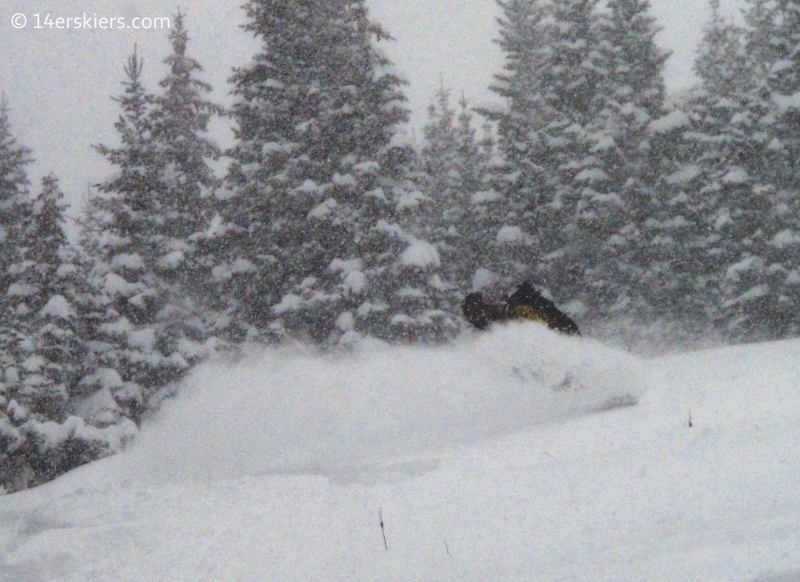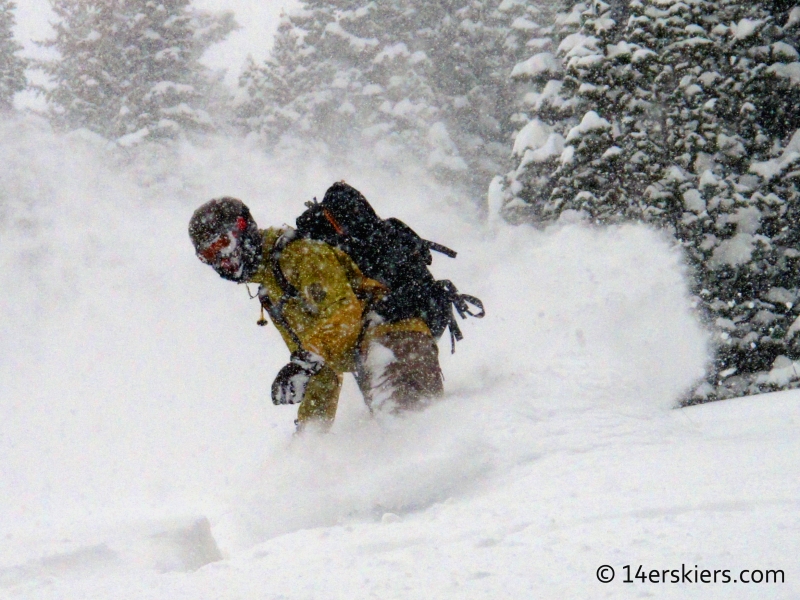 Jenny.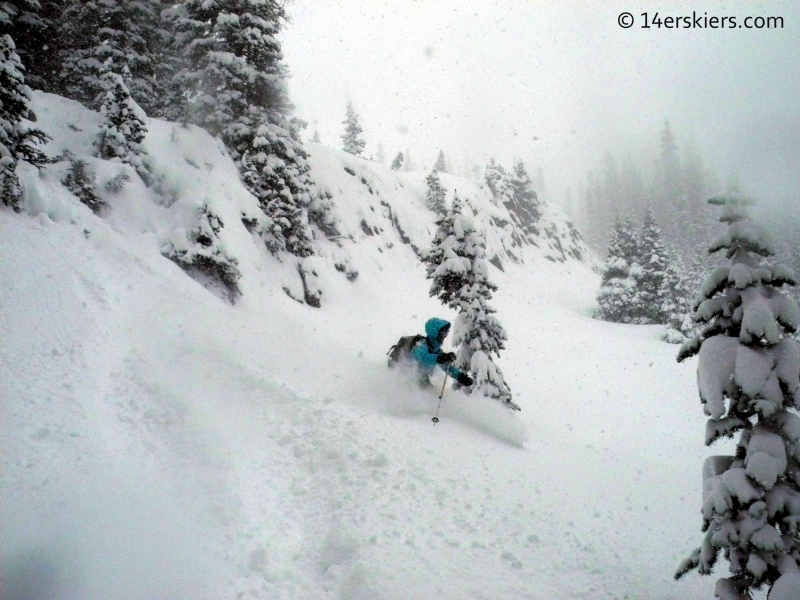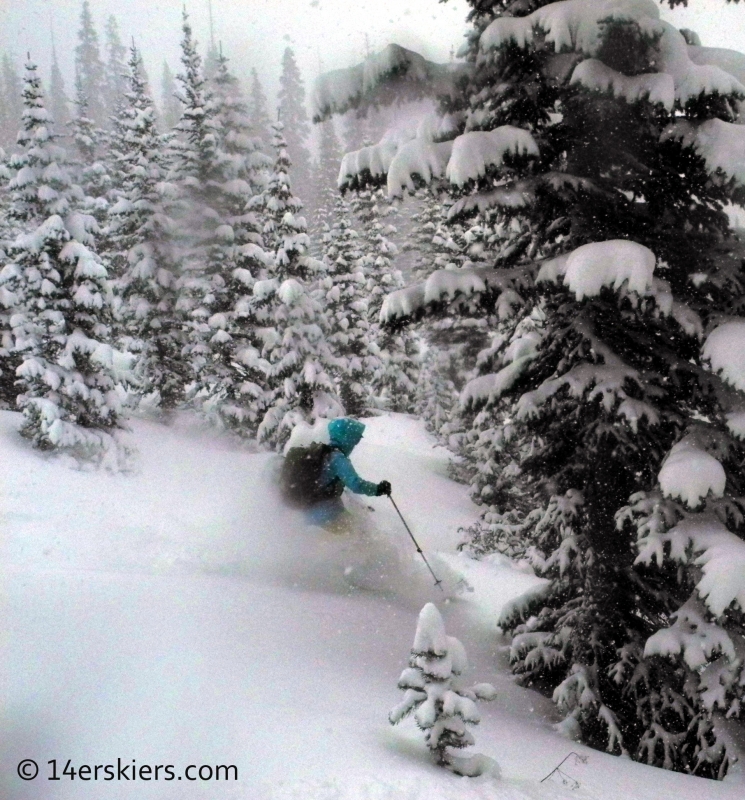 Frank.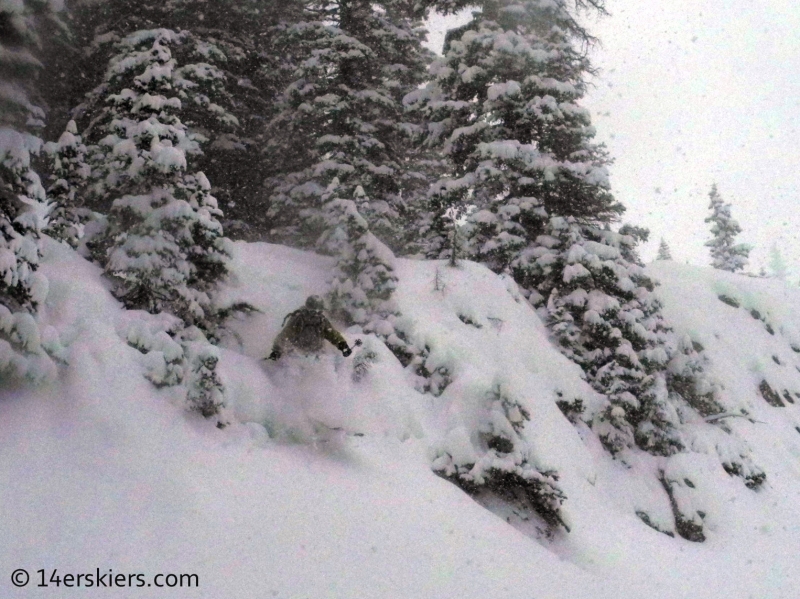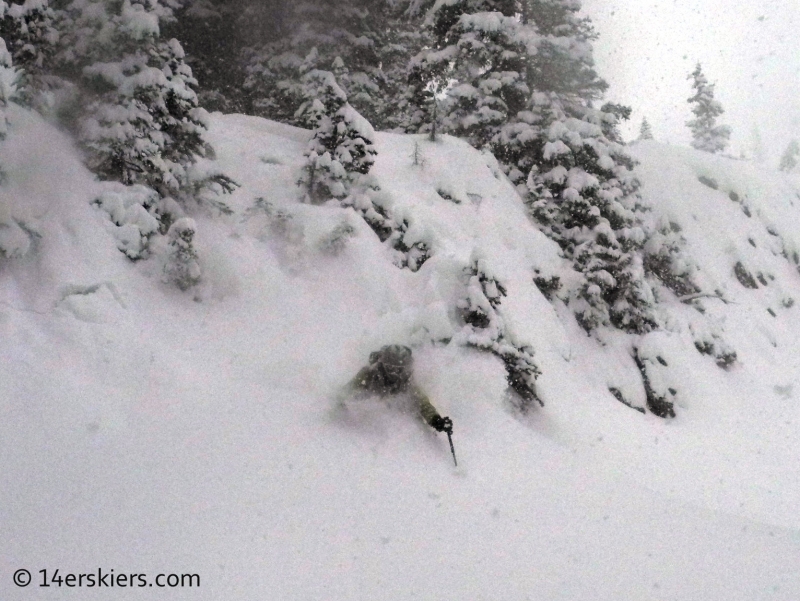 Me.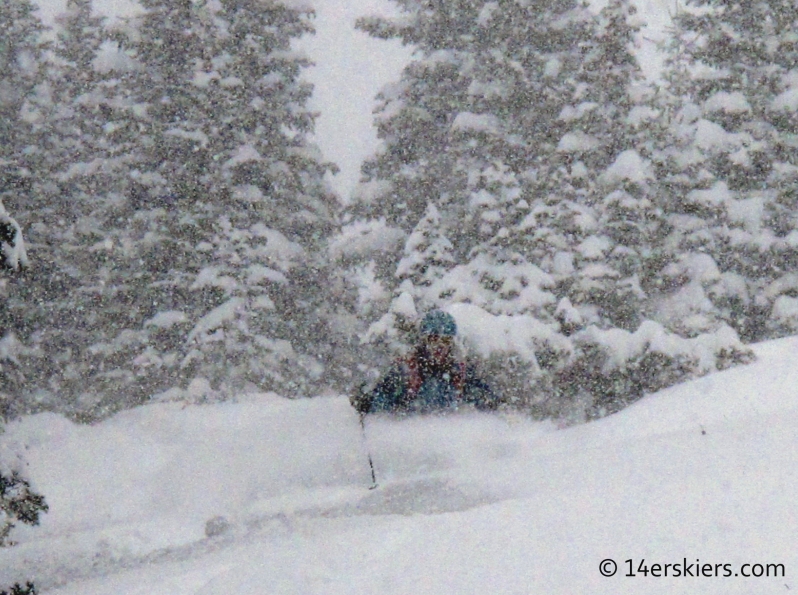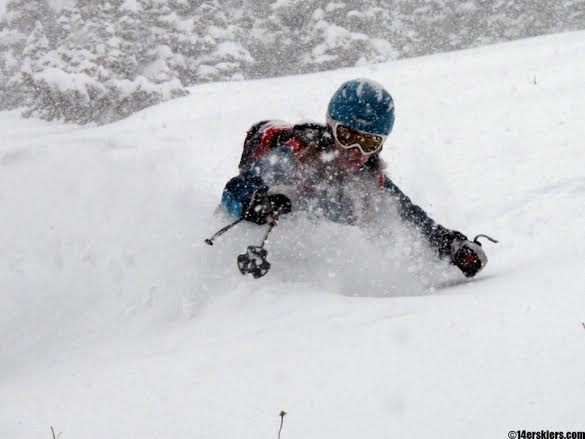 Dear Ullr,
Keep the blizzards coming. We like them very much 🙂
Yours Truly,
14erskiers.com
Stay warm. Get your gear here!

Aside from skiing, biking, and all outdoorsy things,
Brittany Walker Konsella
also loves smiles and chocolate 🙂 Even though she excels at higher level math and chemistry, she still confuses left from right. Find out more about
Brittany
!
Latest posts by Brittany Walker Konsella (see all)