(Last Updated On: March 29, 2013)
Almost every year, we have a short window, usually in March, when we finally get to ski steeper pow lines in CO. Last year was the exception, when March came in and it was instantly too hot for the meager amount of snow we had. This year, we went straight from some amazingly high quality storms straight to increasing stability. Still, some large slides on big alpine terrain should serve as a reminder that this season was marginal at best in terms of total snowfall, and should therefore be treated with respect. Topher De Felice had his eye on the Pencil, one of our classic local lines, and since both of us and everyone else who skis backcountry around here had been turning other parts of Axtell into a bump run, we decided to check the pencil out.
Topher got the first drop: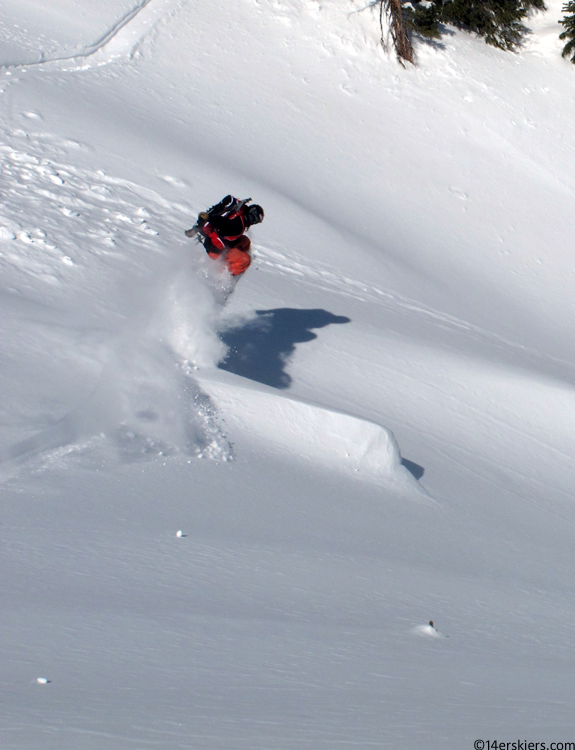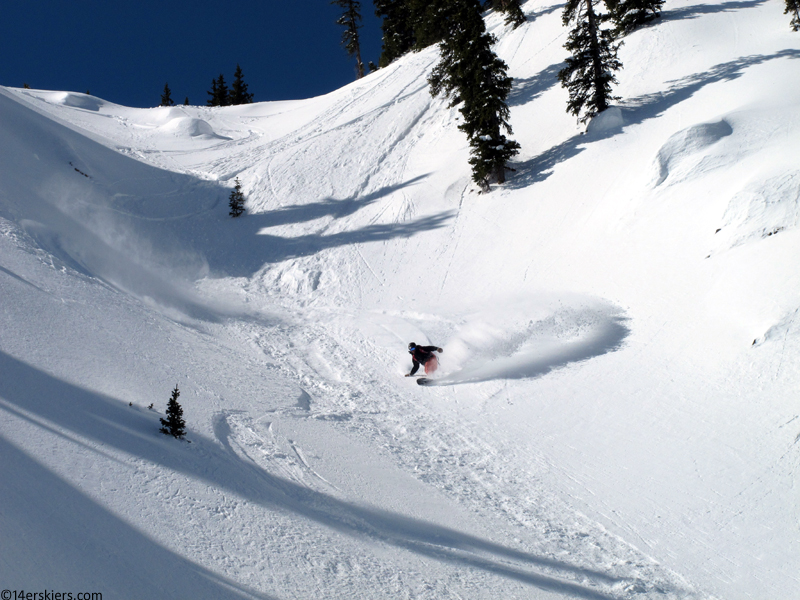 Even as a skier, I have to admit that a snowboarder can make a toe-side pow turn look unbelievably awesome. Almost to the point of being jealous.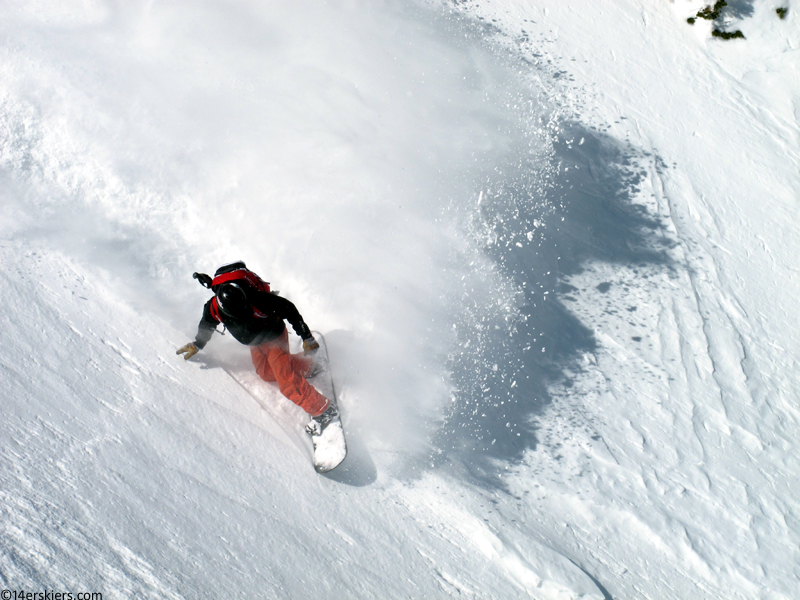 The wind had done some damage, funneling straight up the couloir, so the narrows weren't great skiing. Aesthetic skiing regardless. Token shot of me: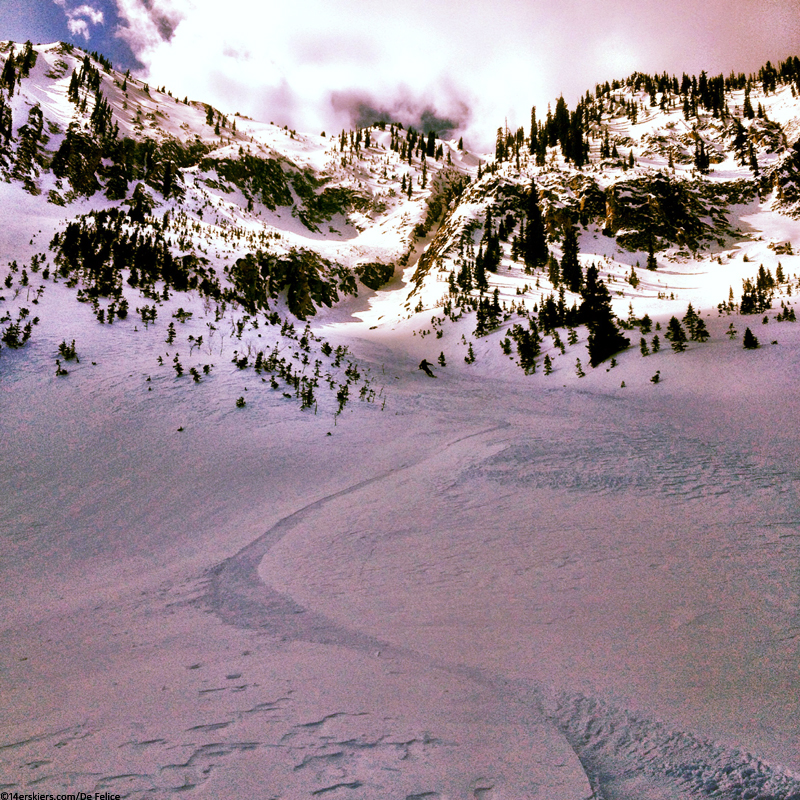 Topher leaves the confines of the Pencil: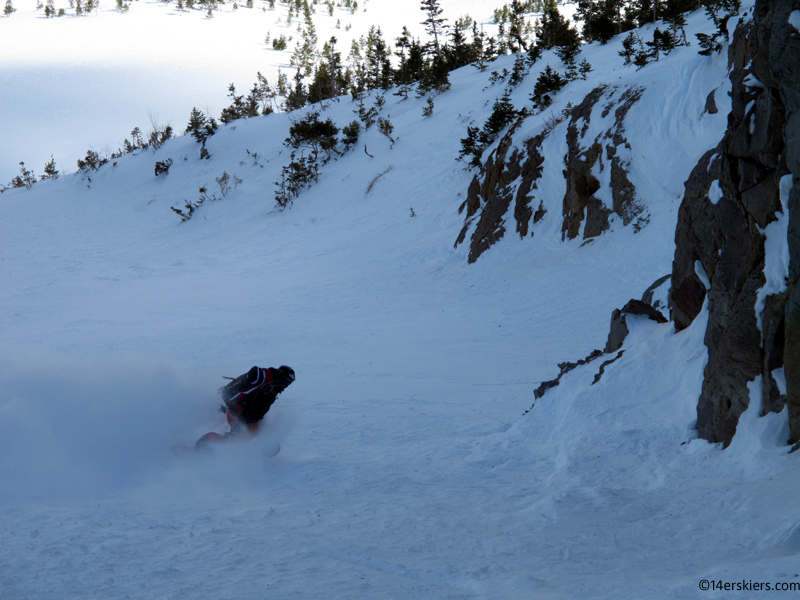 Great times as always. It looks like the sunnier aspects are entering a nice corn cycle- you've got to love springtime when you have the choice between powder and corn.
Frank
loves snow more than anything... except his wife.  He ensures his food is digested properly by chewing it 32 times before swallowing.He is a full-time real estate agent serving
Crested Butte and Gunnison
and would be honored to send you his
monthly newsletter.
Latest posts by Frank Konsella (see all)