(Last Updated On: October 23, 2014)
Last week was the highlight of the year so far in Crested Butte, with a couple of solid storms finally dropping some much needed snow. With that snow came a lot of wind, however, so we were a little curious about wind slabs on bigger slopes. Also, Brittany had a school function at noon, so we really only had time for a quick tour. We settled on the shoulder of Schuykill, and found great powder despite the winds that accompanied the storm.
Dropping in, with Crested Butte behind: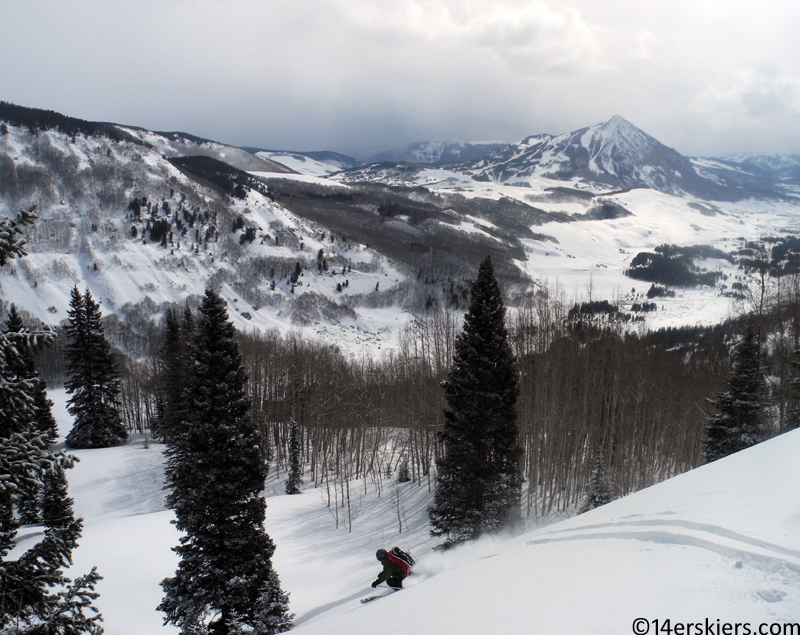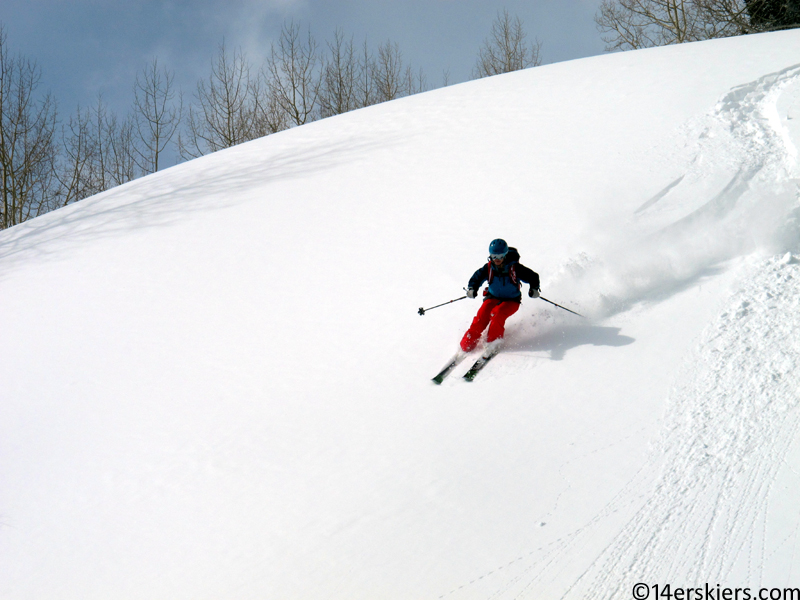 Heading towards the Slate River: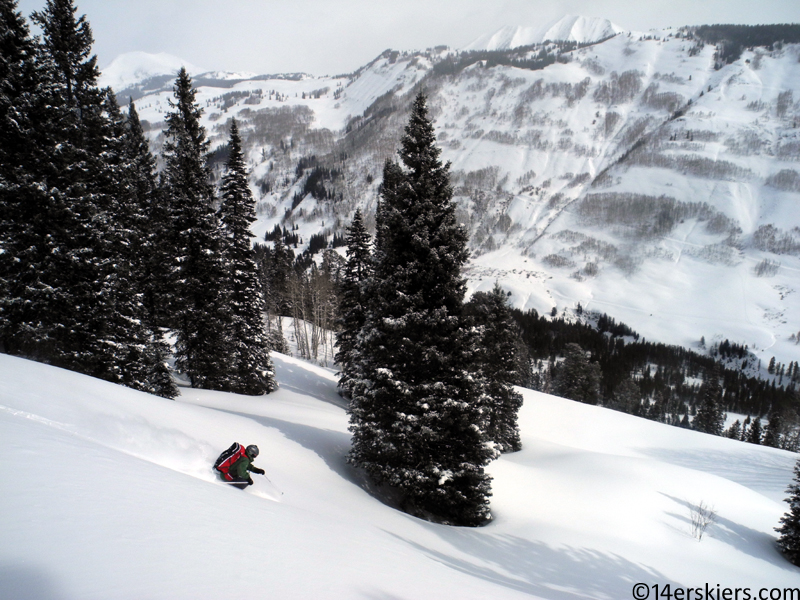 Like I said, powder…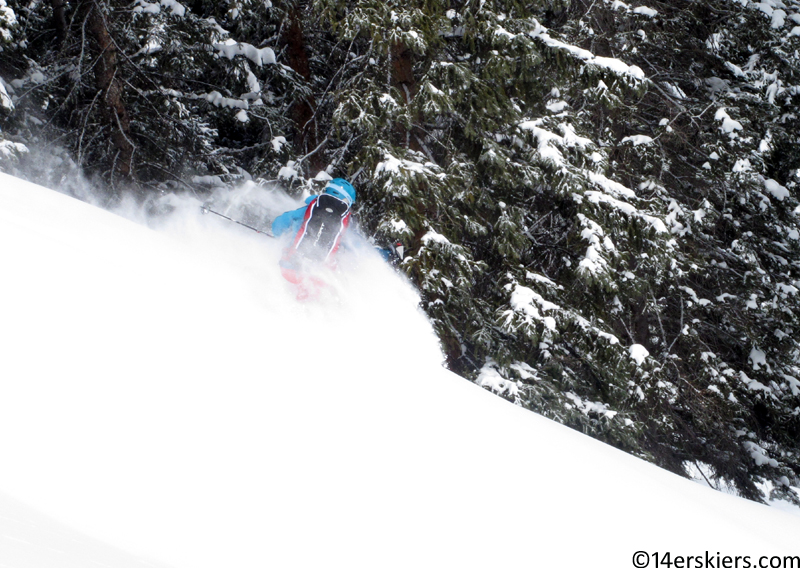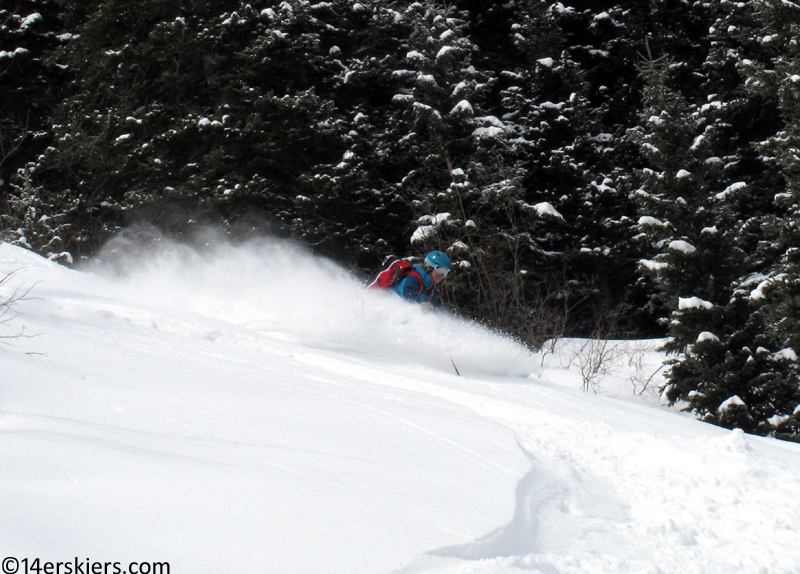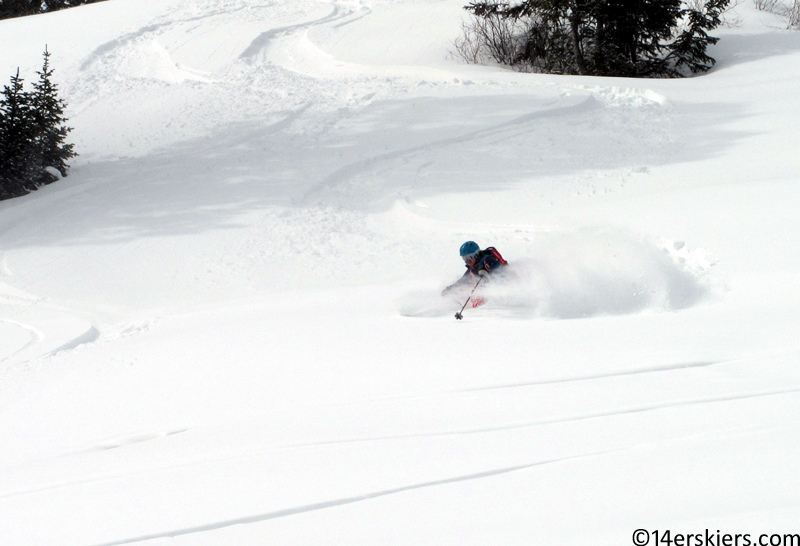 Winter is definitely back, with cold temperatures, wind, and snow! We're excited, and hopeful that this will mean a better, longer spring season. Stay tuned this week for on-snow ski reviews from SIA, and some hilarious photos from the Al Johnson uphill downhill race.

Frank
loves snow more than anything... except his wife.  He ensures his food is digested properly by chewing it 32 times before swallowing.He is a full-time real estate agent serving
Crested Butte and Gunnison
and would be honored to send you his
monthly newsletter.
Latest posts by Frank Konsella (see all)