2013 Al Johnson Uphill-Downhill Telemark Race
(Last Updated On: March 25, 2013)
The annual Al Johnson race is a highpoint of the ski season here in Crested Butte. Named for a local letter carrier who delivered mail between Crested Butte and local mining camps including Crystal (near Marble), the race is perhaps most notable for the costumes. Crested Butte is a town that barely needs an excuse to get in costume, but the "AJ", as its known, brings out the best. The race begins at the bottom of the North Face lift, heads up the road to the top of the lift, then down parts of the North Face and finishing on the Last Steep. I don't always do the race, but this year I got an offer I just couldn't refuse- driving B.A. Baracus' van from the A-team with 3 friends. More on that later, on to some photos (captions often not needed- I don't really need to explain that this guy is dressed up as a giraffe, do I?).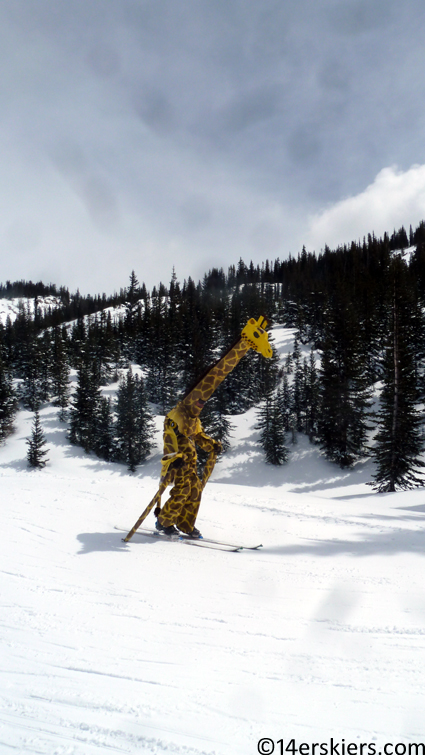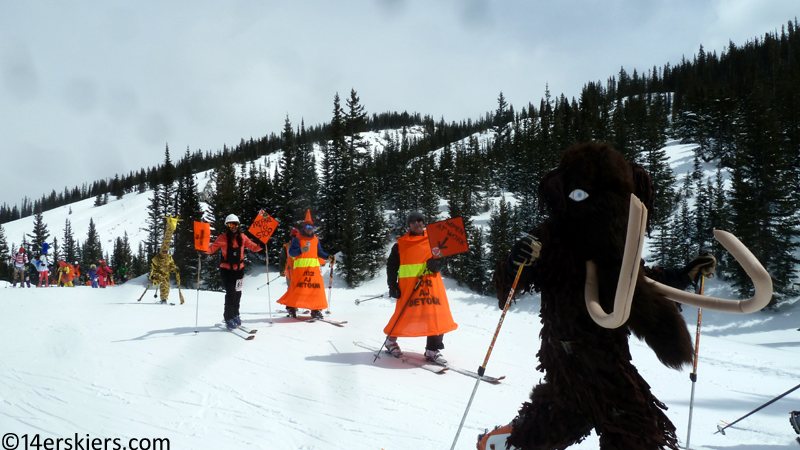 The mayor made sure to smooth things out: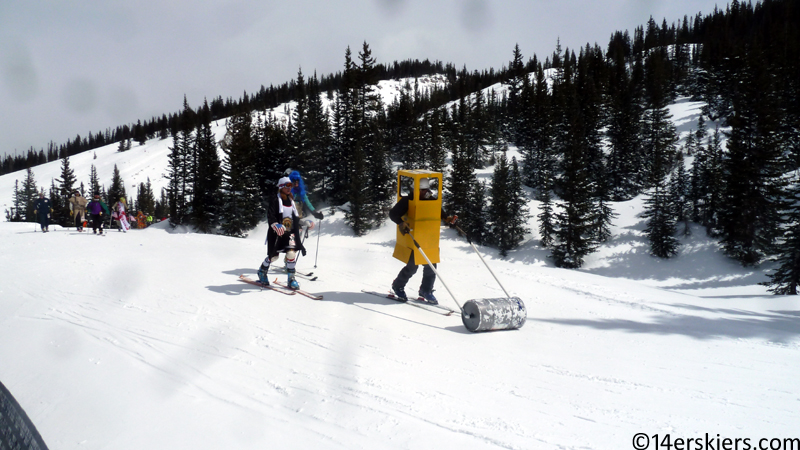 I don't know why, but I feel like a Big Mac: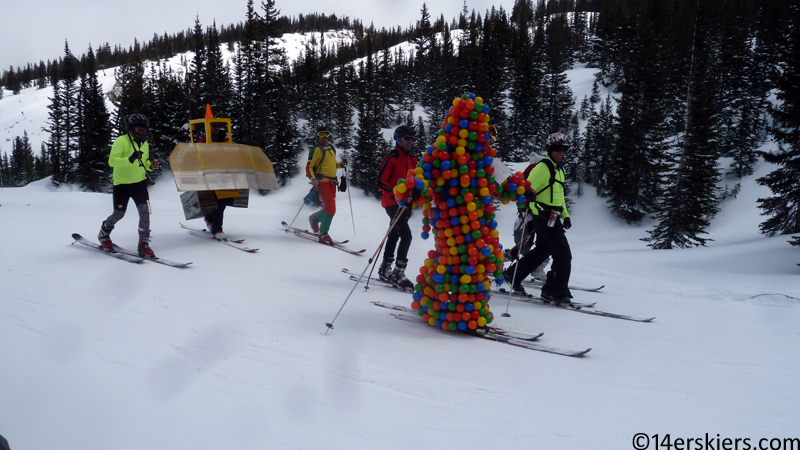 2013 (and a whole bunch of other years) winner Pat O'Neil. Clearly he has a great stride, but his costume needs some work 🙂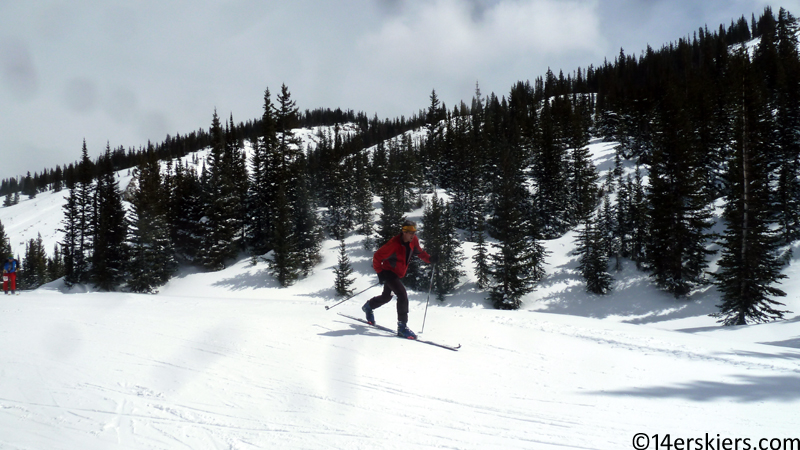 Women's champ Janae Pritchett, doing a bit better on the costume front:

OK, here we are- the A-team heading towards the start: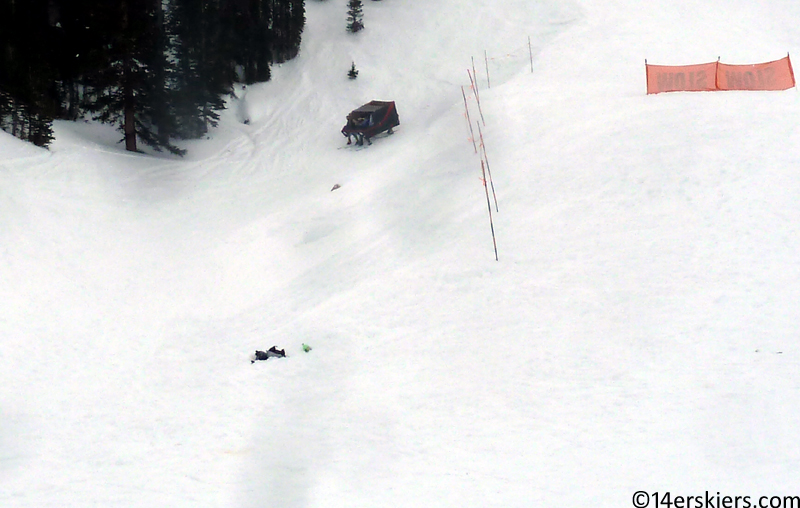 Notice how there are no other competitors. We were just a bit late… How did we get the van up there, you ask? We constructed it in 2 parts, each of which barely fit through the crossbars of the chair. Then we had to reassemble it- which is why we were so late. I was in the back right corner, playing the part of Murdock. Can't see me? Don't worry, I couldn't see anything but the tails of the skis in front of me, and the cardboard inside of the van. The guys up front (Ben Furimsky and Ben Morello) would call "left!", or "tree!", or "rock!", and Danny Spencer and I would just do our best to react. Highly recommended as a unique and sometimes scary ski experience, though I think we did pretty well, all things considered. One more: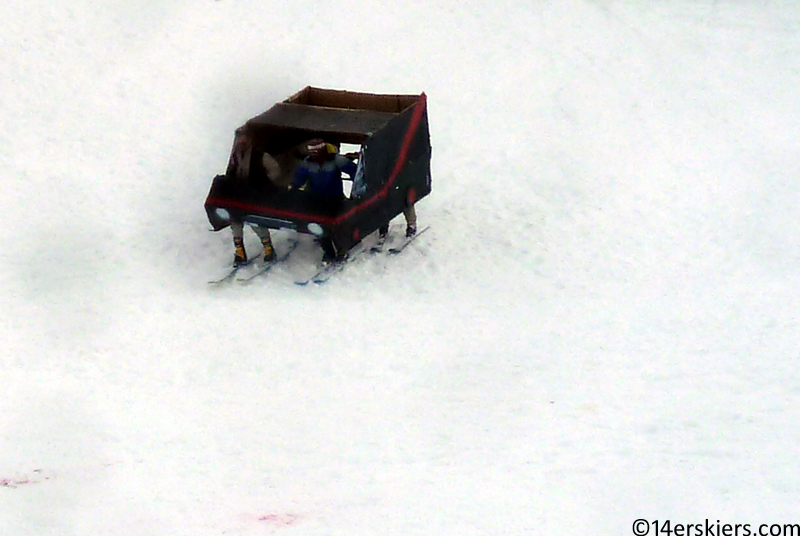 Our friend Arbany unloading some of his wine to Grete (Yes, it was a fully functional giant box of wine):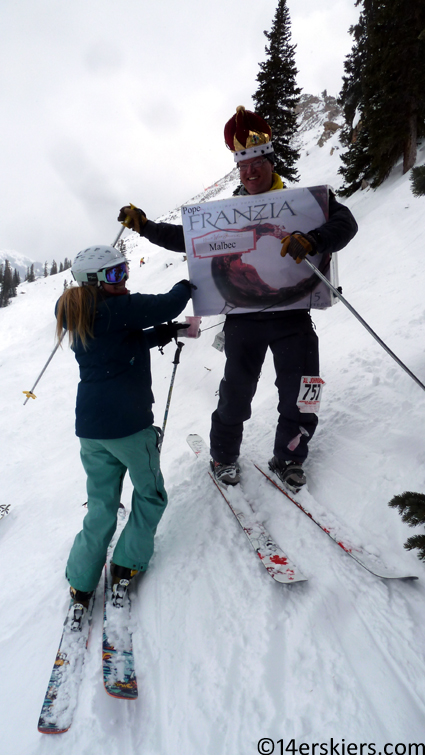 Roman, one of the few dropping the knee with style: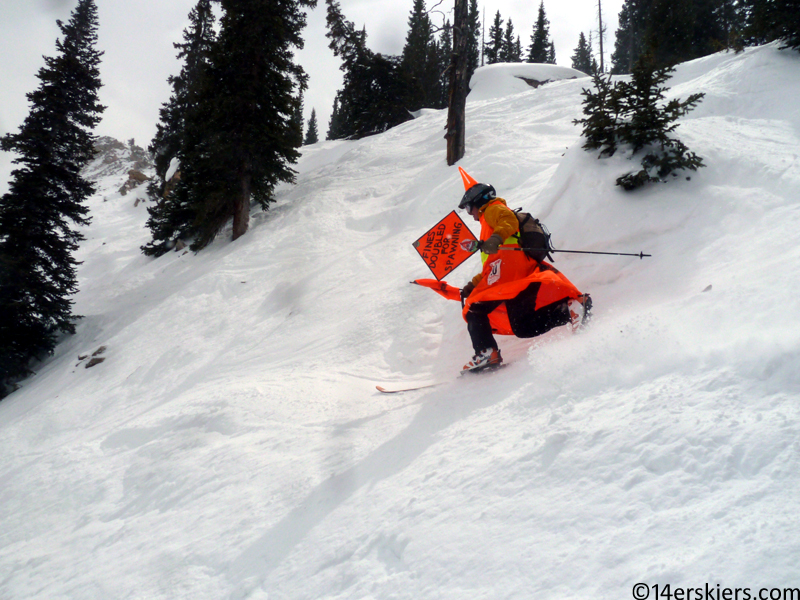 "Dead Bob"

Two of the more humorous group costumes were the construction crew, trying to "control" the downhill skiers, and the "Spawners", who can be seen here, swimming upstream: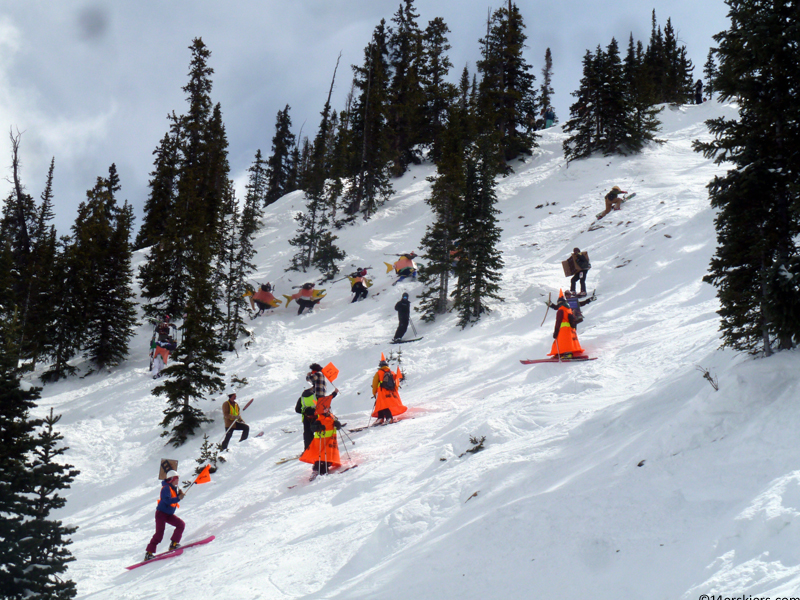 When it comes to cool and unique events in this cool and unique town, the AJ is near the top. It's bound to put a smile on anyone's face. Thanks to all the sponsors- especially Black Diamond since I won these at the raffle: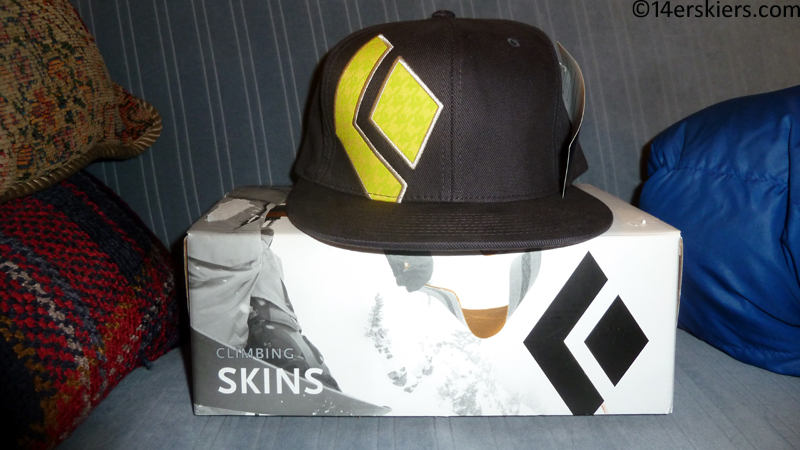 Heading to Crested Butte or another resort? Always check Liftopia first:

Frank
loves snow more than anything... except his wife.  He ensures his food is digested properly by chewing it 32 times before swallowing.He is a full-time real estate agent serving
Crested Butte and Gunnison
and would be honored to send you his
monthly newsletter.
Latest posts by Frank Konsella (see all)