(Last Updated On: March 12, 2013)
After our time in Cooke City, we spent a night in Bozeman with vague plans of skiing Big Sky or Moonlight the next day. Between a sizable storm brewing and Brittany's cold, however, we decided we should start making our way back towards home, with a quick stop in Salt Lake City with some friends. With over a foot of new snow falling in the Wasatch, though, we simply had to get in some more skiing before our final drive home. Normally, we would ski either Snowbird or Alta in Little Cottonwood Canyon, but the road was a mess and cars were parked all along the mouth of the canyon. So, a trip to Big Cottonwood Canyon seemed in order and we found ourselves at Brighton.
Brighton is fairly small, but with 6 different backcountry access gates, it skied a little bigger. Many of these areas seemed like parts of the ski area, with a steady stream of skiers heading outside the gates, with or without gear. While Brighton was pretty fun, with steeper terrain than anything on the front range of Colorado, we still thought it paled in comparison to the areas of Little Cottonwood. Anyway, on to some pictures.
Frank: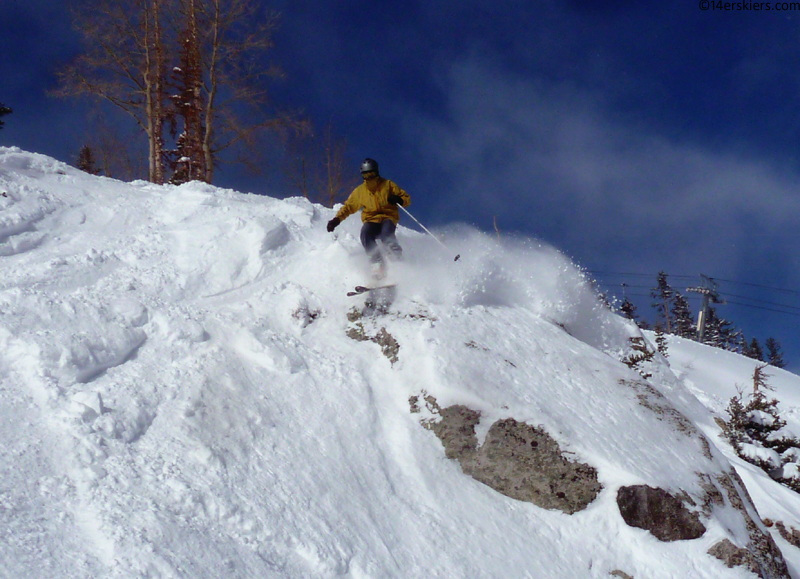 This is the view from the top of the Great Western Express lift, looking back towards Millicent and the Little Cottonwood area. The areas in the foreground are both inbounds and slackcountry.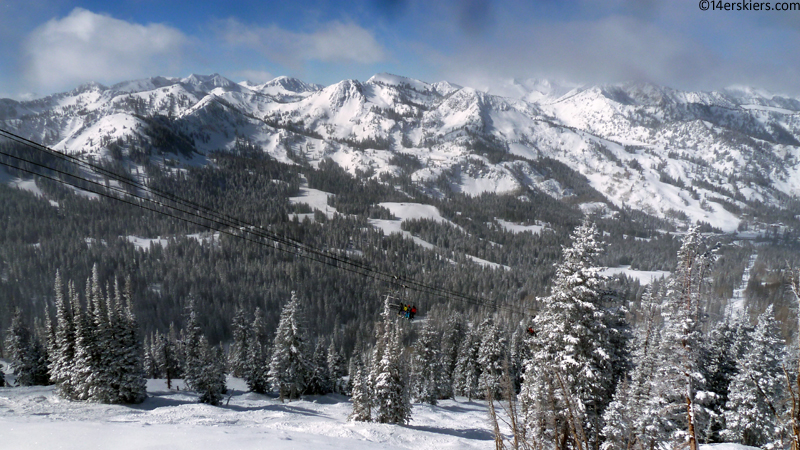 Brittany: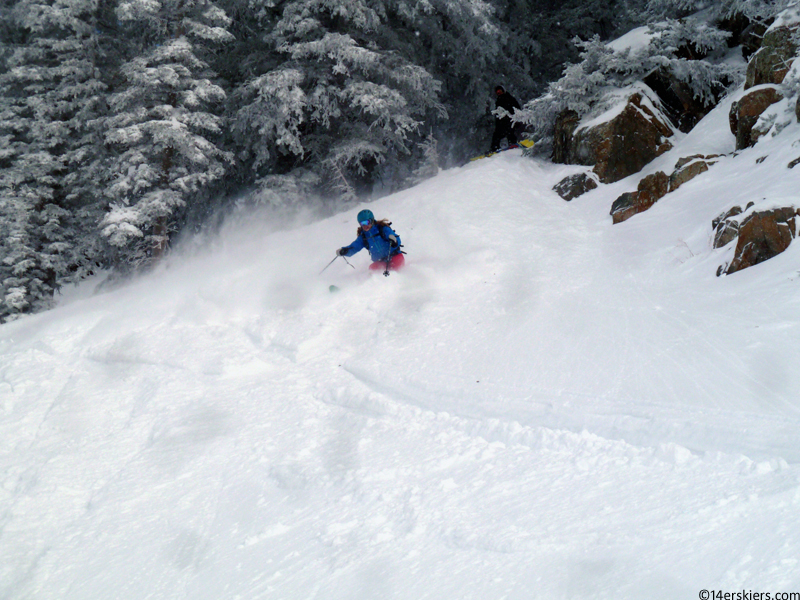 Frank (hiding in the trees):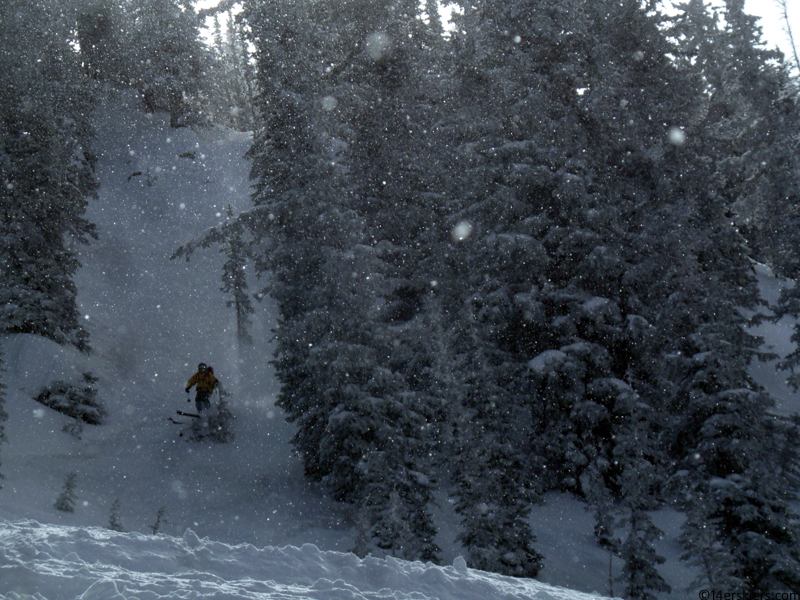 More Frank (talk about overkill using an airbag pack in heavily used slackcountry- it's all I had):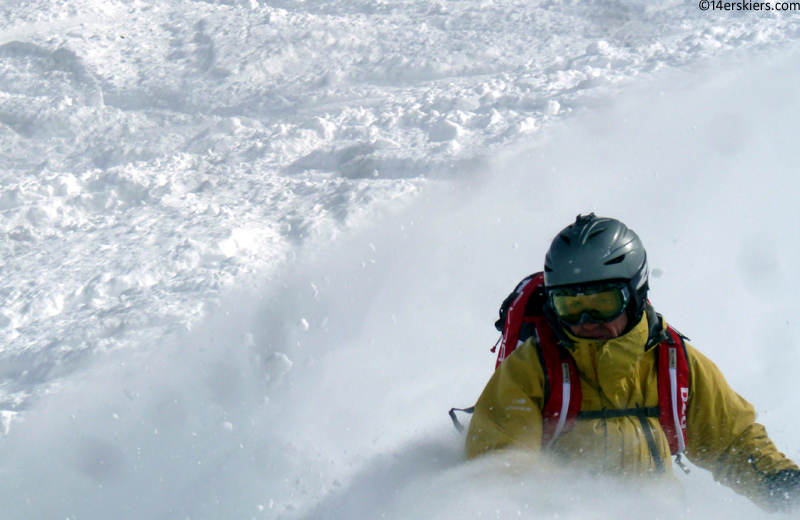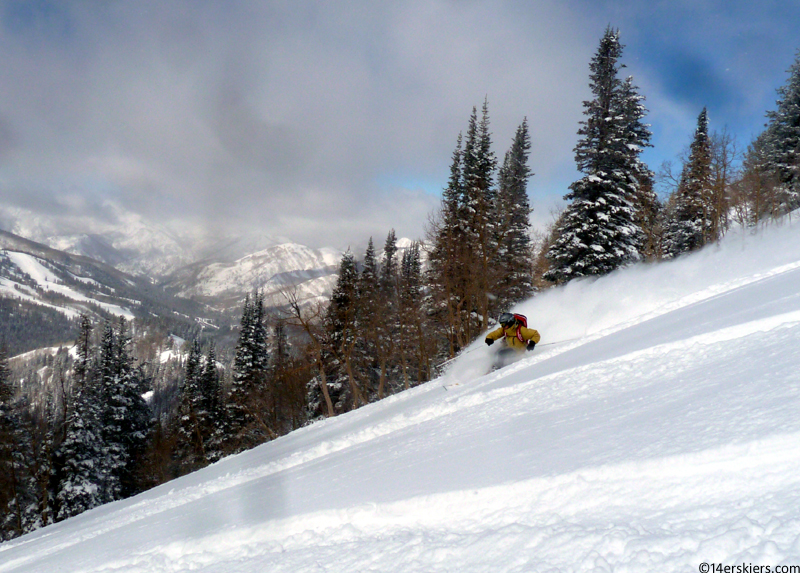 Brittany: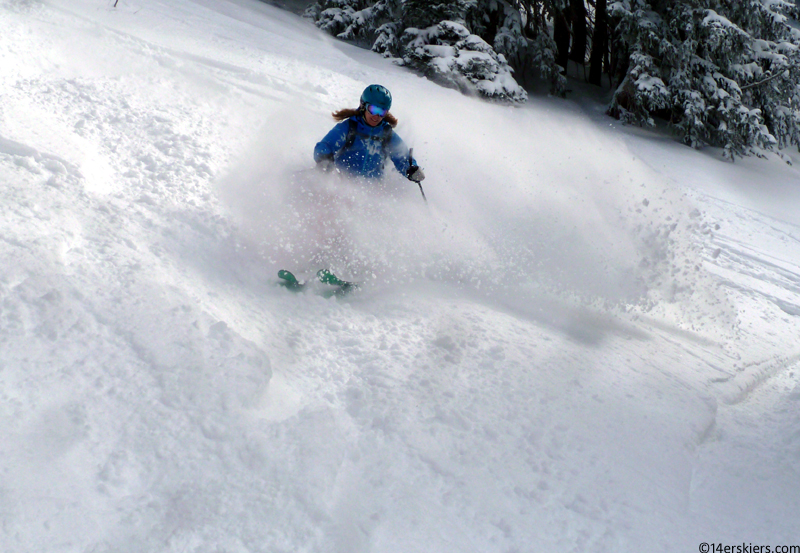 All in all, a fun but short day to end our February roadtrip.
______________________________________________________________________________________________________________

Frank
loves snow more than anything... except his wife.  He ensures his food is digested properly by chewing it 32 times before swallowing.He is a full-time real estate agent serving
Crested Butte and Gunnison
and would be honored to send you his
monthly newsletter.
Latest posts by Frank Konsella (see all)