The Lemonade Project. Part 2 12-2-12
(Last Updated On: December 6, 2012)
After playing around on horizontal ice on the first half of our "lemonade-making weekend", it was time to switch things up by ninety degrees. Brittany and I have always dabbled in ice climbing, but after last year and the way this year is stacking up, we threw down and now have enough gear to go on our own, even if we are still rank amateurs. I don't know why, but I've always enjoyed climbing ice more than rock- I guess there is just something very rewarding about swinging sharp instruments around and hearing them "thunk" into the ice.
Crested Butte always has ice, but the approaches tend to be avalanche-prone, drawn-out affairs requiring skis or snowshoes just to reach short pitches. With the amazing natural climbs and even an ice park 2 hours away in Lake City, plus a few climbs in the Black Canyon area, the ice in Crested Butte isn't very popular. With snow finally in the forecast, this ice may very well go back into hibernation soon.
This ice was steeper than either of us felt comfortable leading, so we scrambled around the side to set up a top rope. Meanwhile, our friend Jayson and friends showed up and set up on the climber's right, so collectively we had the whole waterfall covered and were able to trade ropes back and forth. Jayson owns Crested Butte Mountain Guides, so if you're considering an ice climbing class (or an avalanche course, or maybe some help skiing Crestone Needle), check them out. He also takes pretty pictures- thanks Jayson! Frank: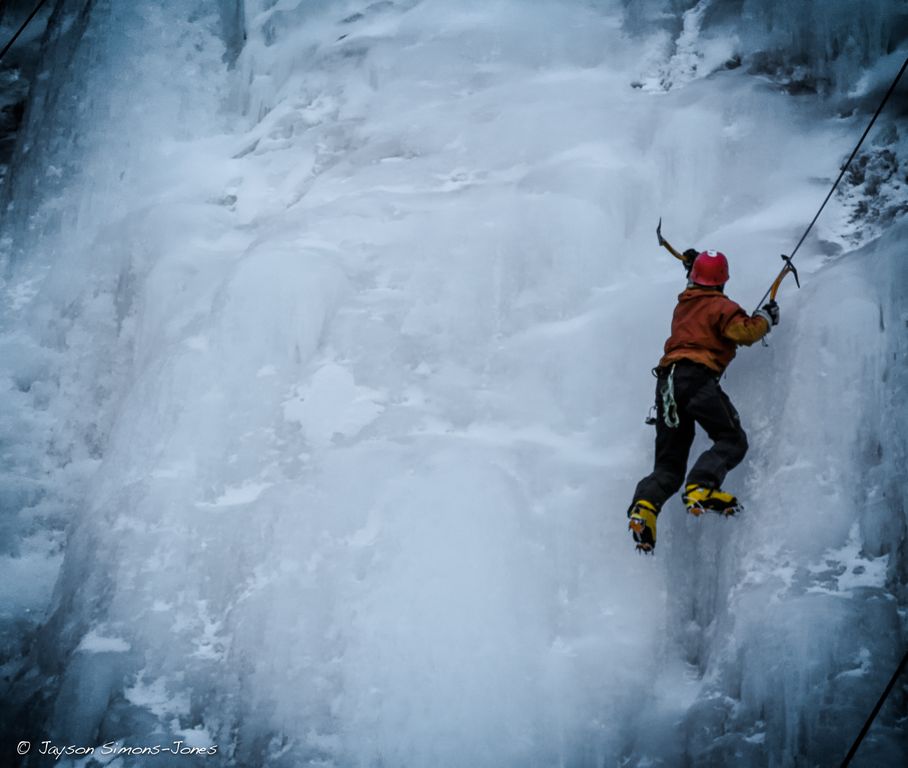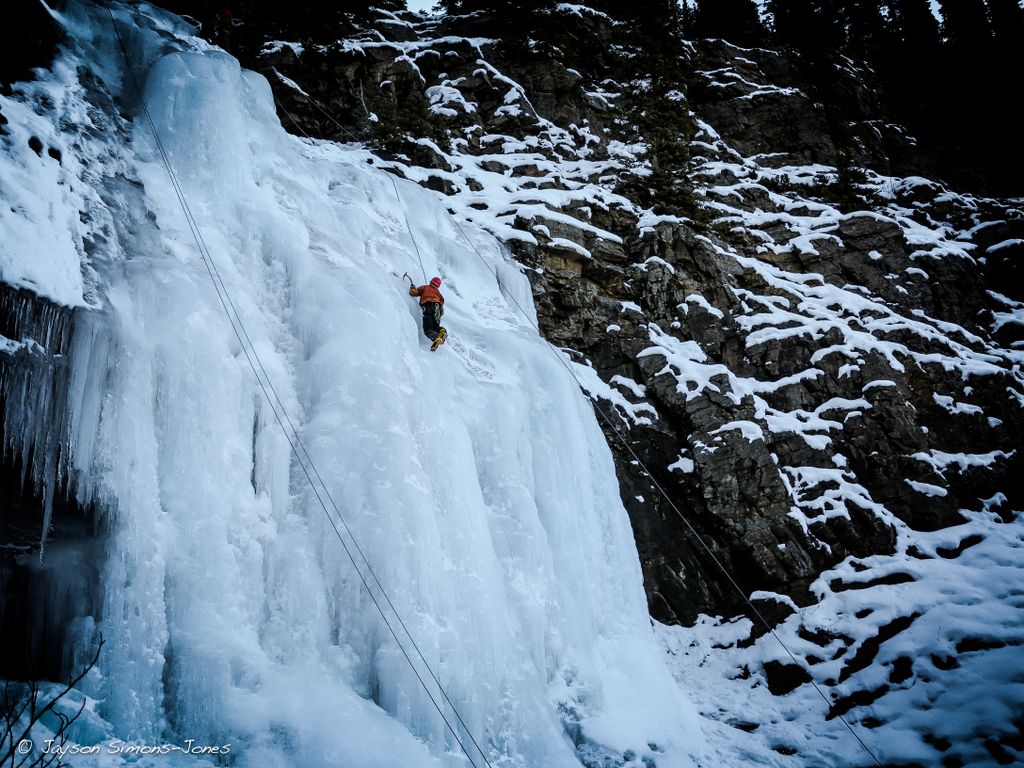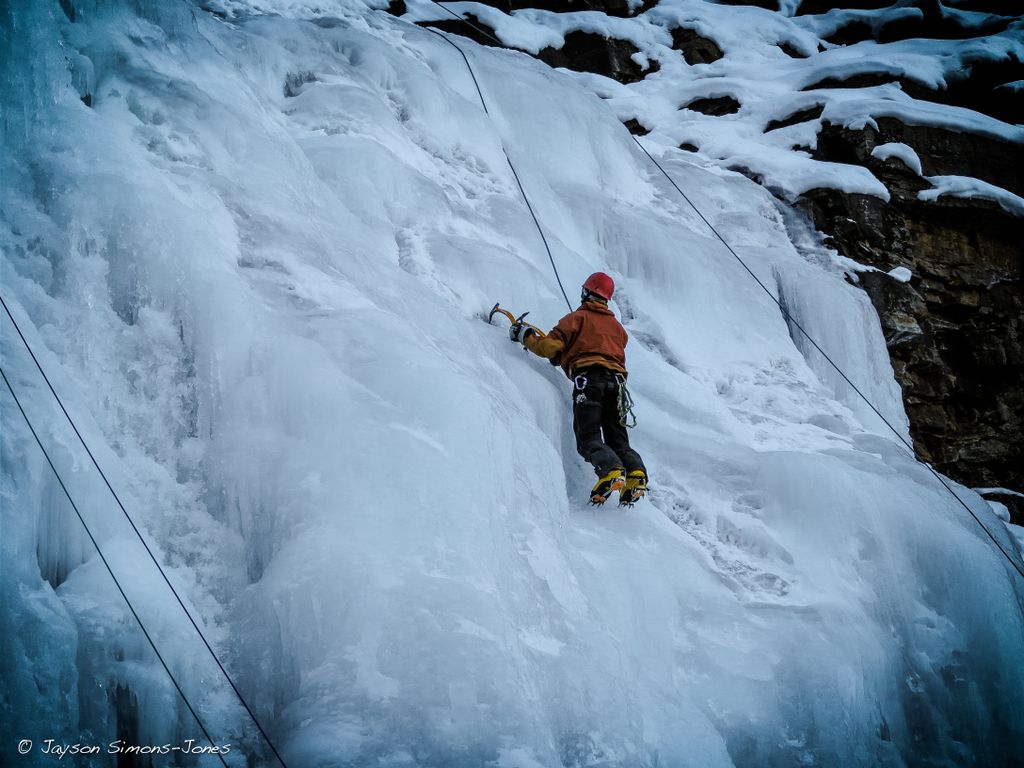 Brittany: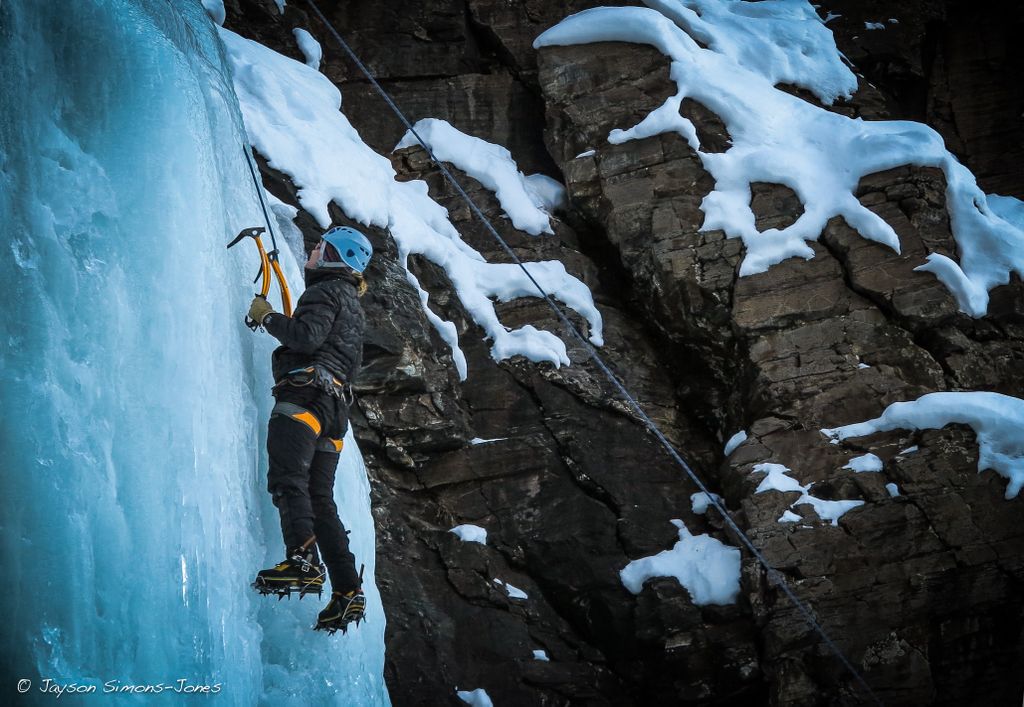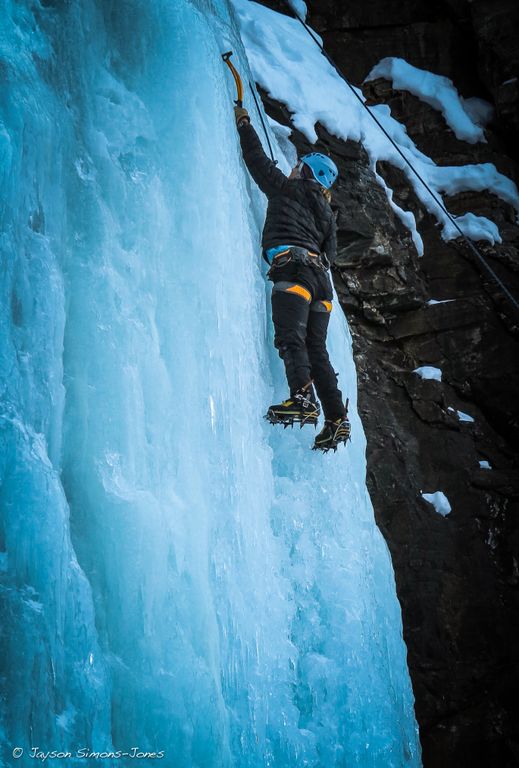 So much fun! When we have these early season dry spells, ice climbing is a great way to keep yourself from going crazy. Plus it gave us an opportunity to observe the snowpack a little. The sunny aspects are bare ground right now, so if we start getting some consistent snowfall, that just might be the place to be. Because the snow that did stick around sometimes looks like this: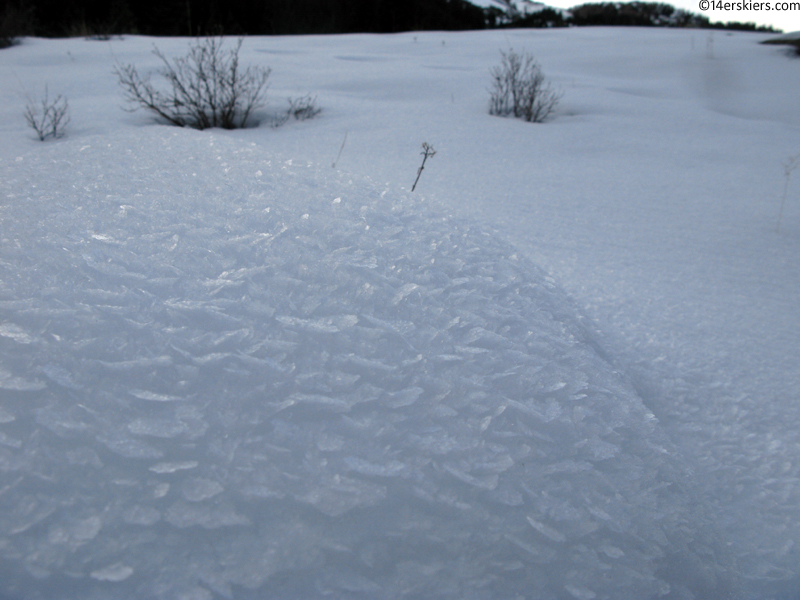 Here's a look at some of our great new gear.

Frank
loves snow more than anything... except his wife.  He ensures his food is digested properly by chewing it 32 times before swallowing.He is a full-time real estate agent serving
Crested Butte and Gunnison
and would be honored to send you his
monthly newsletter.
Latest posts by Frank Konsella (see all)