The Lemonade Project. Part 1 12-1-12
(Last Updated On: December 4, 2012)
We're still waiting for the winter of 2012-13 to arrive here in Colorado, and to a lesser extent Utah and New Mexico. It seems like the Pacific Northwest over to Montana is having all the fun, along with Western Canada. But it could be worse. Tahoe narrowly avoided a major flood last weekend, and our friends in Alaska are battling frigid temperatures on top of their meager snowpack. At least here it's in the 40's every day, and there is actually plenty to do. Whether you want to bomb down some man-made, hunt the good snow in the backcountry, skate your skinny skis, shred some singletrack, or climb ice, the conditions are actually great right now. Not to mention what we did last weekend, which was skate some incredible lake ice. In other words, make lemonade (thanks Ann).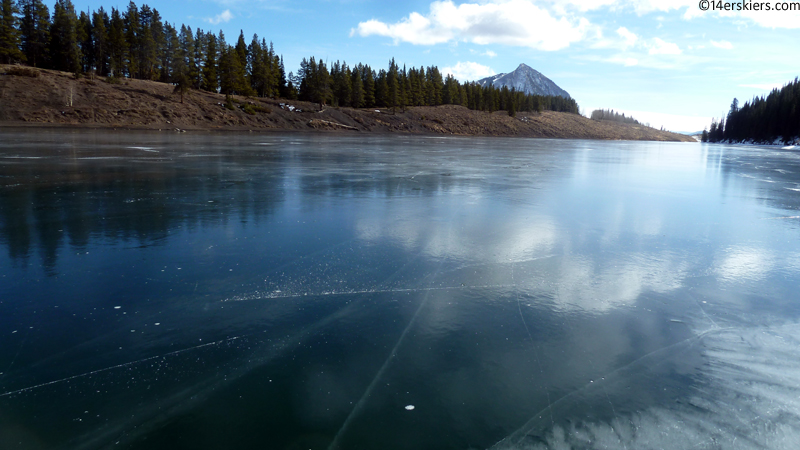 For ice aficionados, this is the second straight year of great ice conditions, which basically need to be snow-free. Perfect ice is fleeting- a bad windstorm or a tiny snow storm, and the ice is done. And you thought being a powderhound was rough. We were definitely the gapers out there- no PFD's or ice-stabbers (yeah, we probably should have those), and no speed skates, but we did have our hockey sticks and pucks.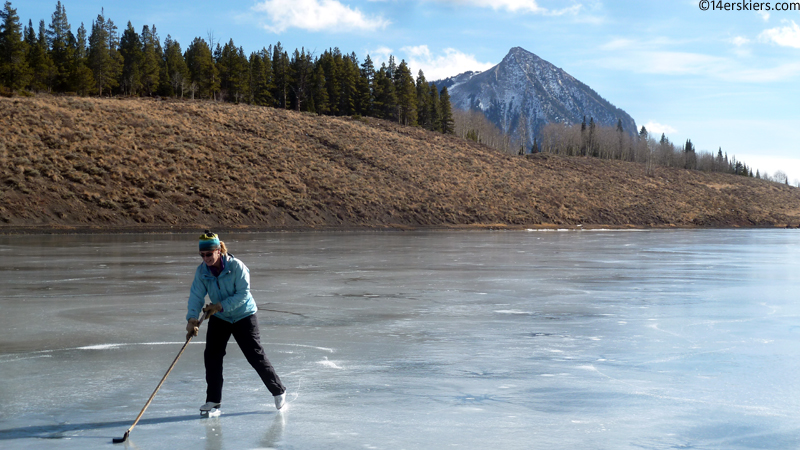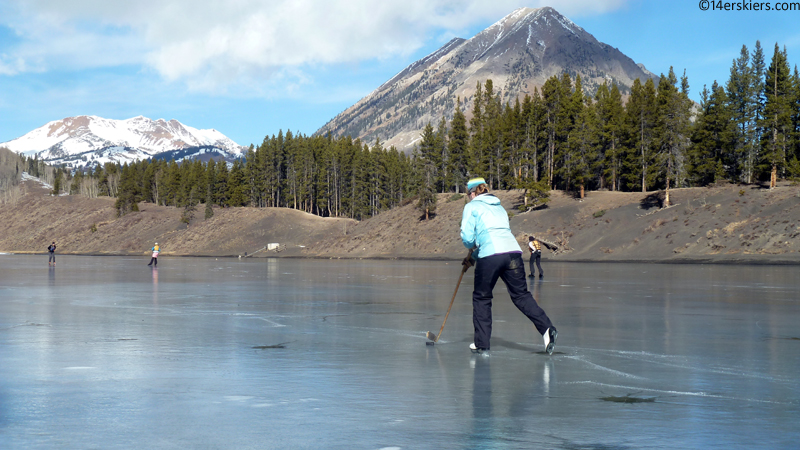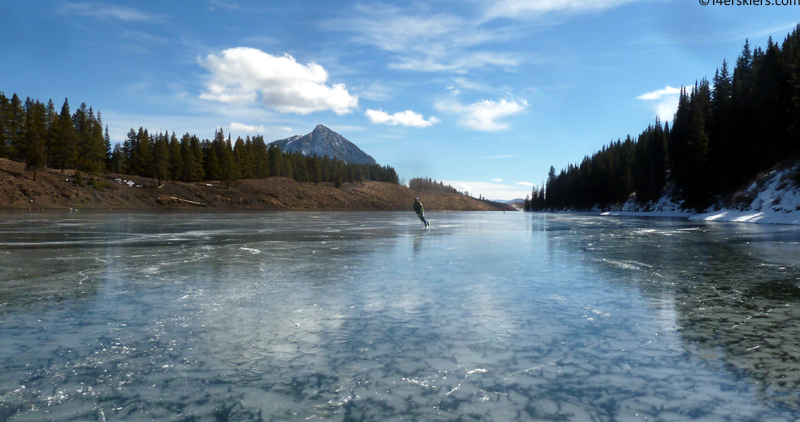 A couple of years ago, our friend John Jasper mentioned that one of the reasons we do the things we do is to go to places we probably shouldn't go. There is no real reason why you should find yourself skiing a steep and exposed couloir, is there? Or on the face of a frozen waterfall? Sounds a little grandiose, I know, but there is an element of truth to it. Skating over ice so clear certainly qualifies- at times I would almost get nauseous because my mind was having trouble coming to terms with the fact that I was skating over what looked more like glassy water than something solid. Pretty cool feeling, and highly recommended.
Does anyone know what causes these amoeba shapes in the ice? They were everywhere. My guess is that they are like snowflakes, which all have a tiny particle at their center. Perhaps the ice amoebas are caused by a leaf or pine needle.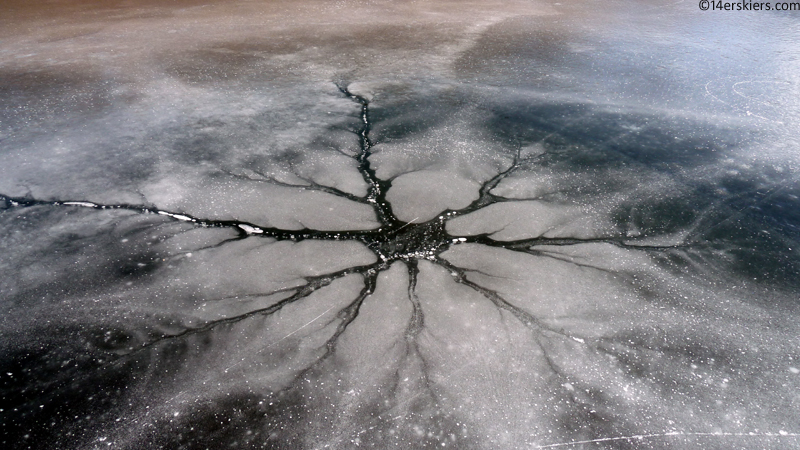 After a couple inches of snow on Sunday night, this particular lake probably isn't the place to skate anymore. Which is a shame, since it didn't exactly improve the skiing. There are other lakes, of course…
An icebreaker ad seemed appropriate. Even though you don't want to be an icebreaker in this sport. Don't forget, if you do your holiday shopping through one of our affiliates, it really helps us out. Thanks!

Frank
loves snow more than anything... except his wife.  He ensures his food is digested properly by chewing it 32 times before swallowing.He is a full-time real estate agent serving
Crested Butte and Gunnison
and would be honored to send you his
monthly newsletter.
Latest posts by Frank Konsella (see all)