Mount Audubon, Crooked Gully 6.26.15
(Last Updated On: July 6, 2015)
With plenty of snow still covering the high terrain, we were still skiing despite the late June date. Brittany knew that Mount Audubon, in the Indian Peaks Wilderness area, still held good snow on the Crooked Couloir. While this route is called the Crooked Couloir, it isn't really a couloir at all, so we're calling it the Crooked Gully.
The morning started off inauspiciously, with light rain and fog. Still, since the alarm had already gone off and we were already up, we figured we might as well go for a walk. As we neared Audubon, the fog began to break up and we were treated to spectacular soft light.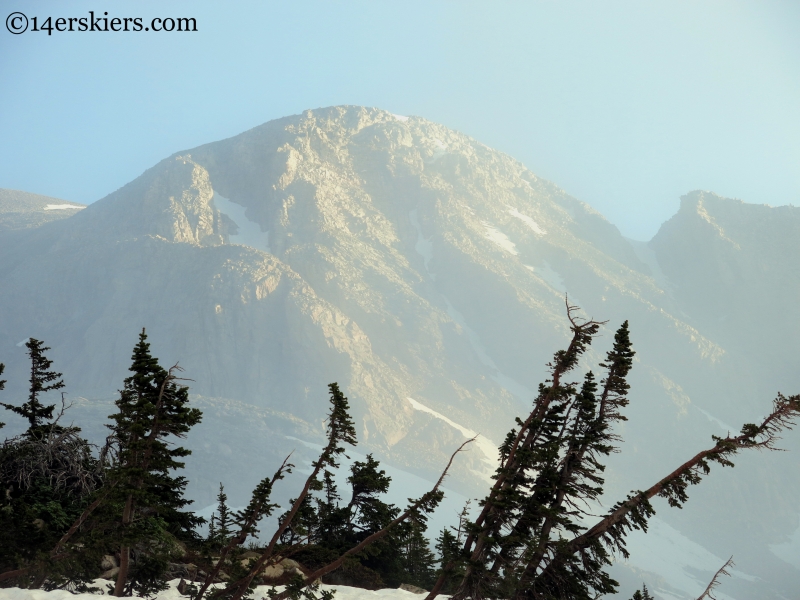 Brittany had this recent photo of the Crooked Gully. As you can see, the route is not inset enough to truly be called a couloir.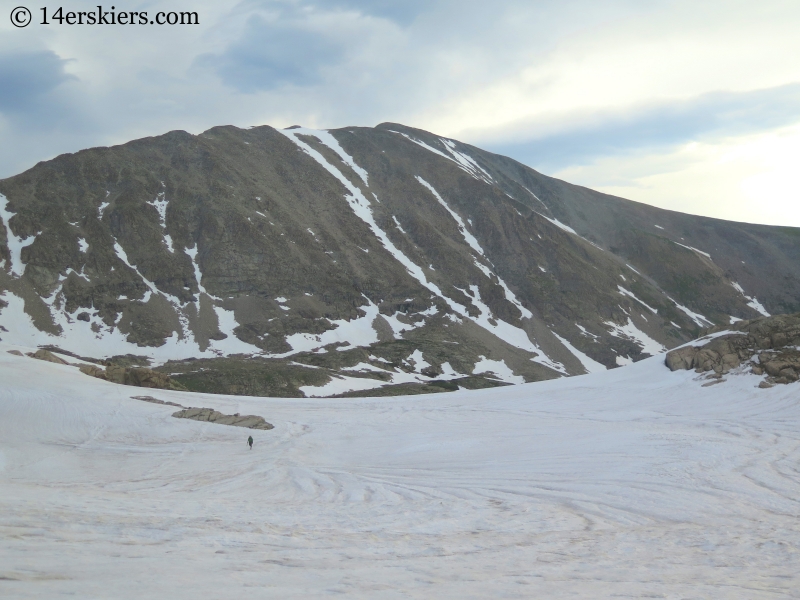 We were treated to a nice view of the partially frozen Blue Lake as we made our way up the gully: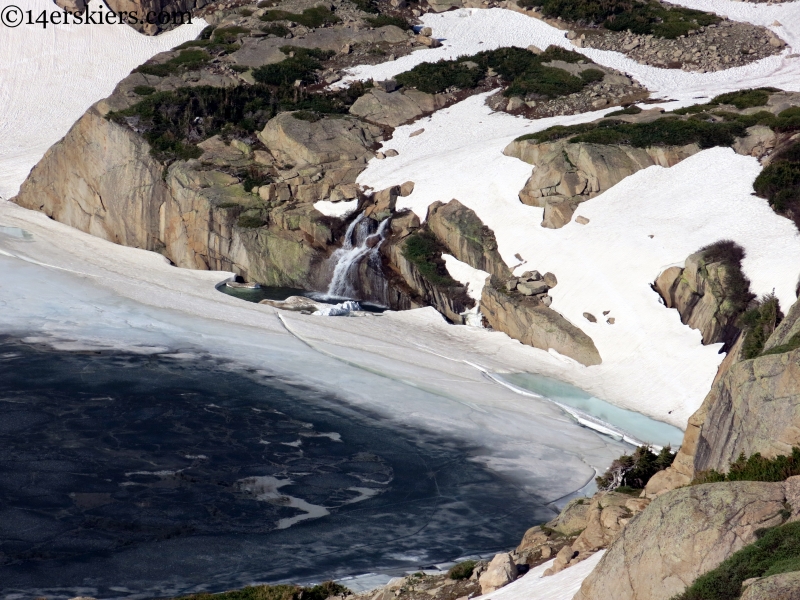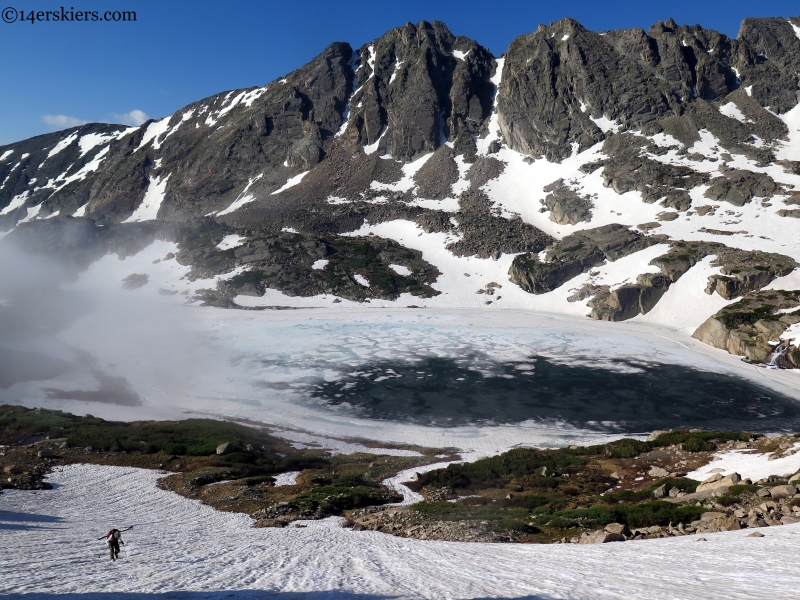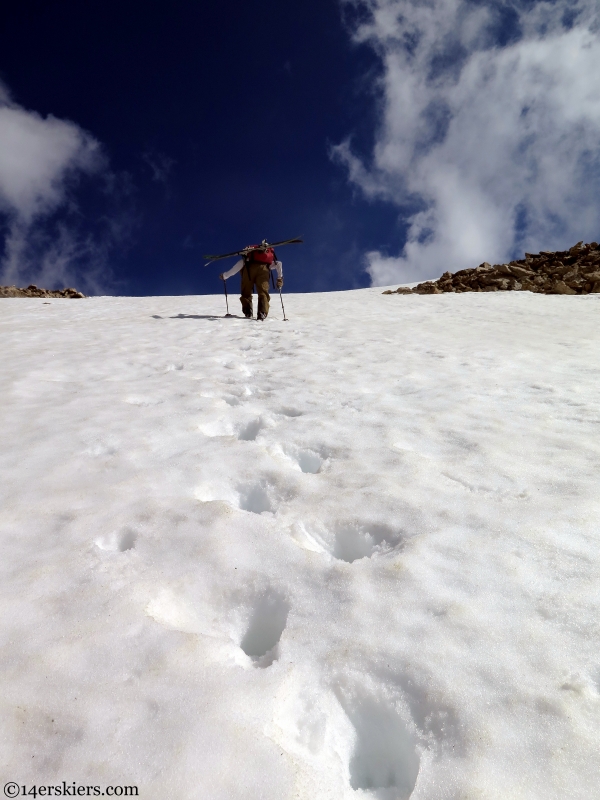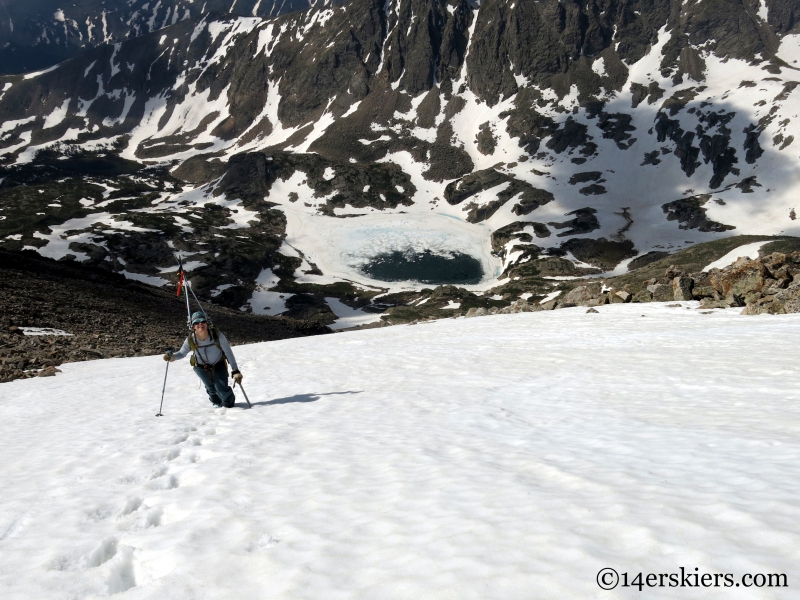 From the top of the Crooked, we scouted the North facing lines of Audubon, known as the Coney couloirs, but they were surprisingly melted out.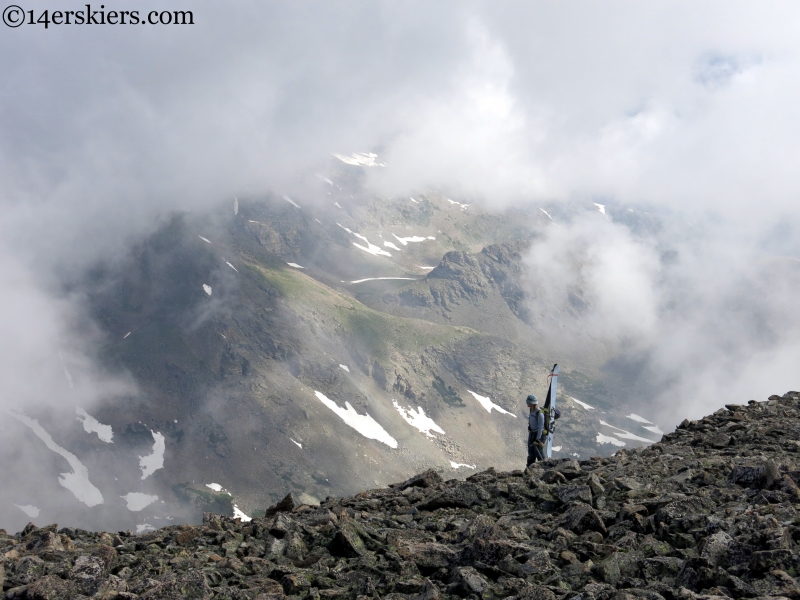 We scrambled up to the summit and then headed down the line. The snow at this point in the season was mature summer snow- but thankfully not very runneled or covered with dust. Still much better than one would expect in late June. Brittany: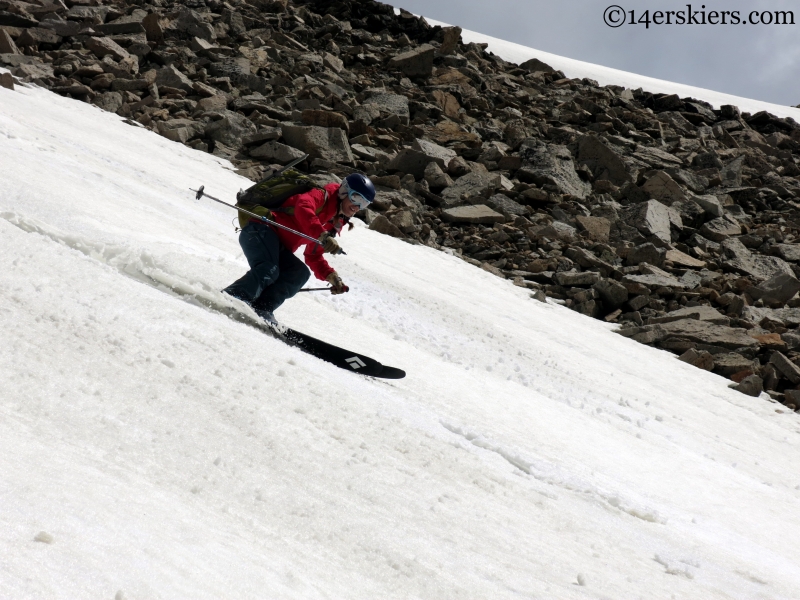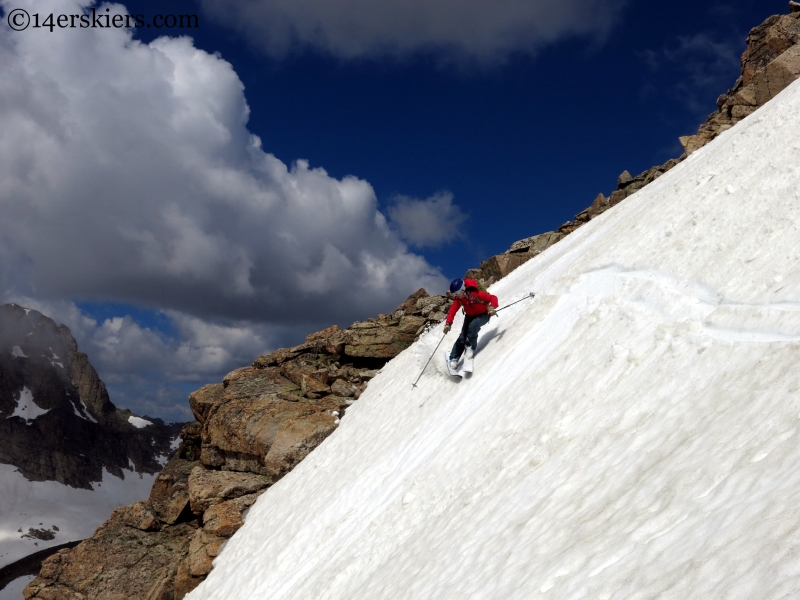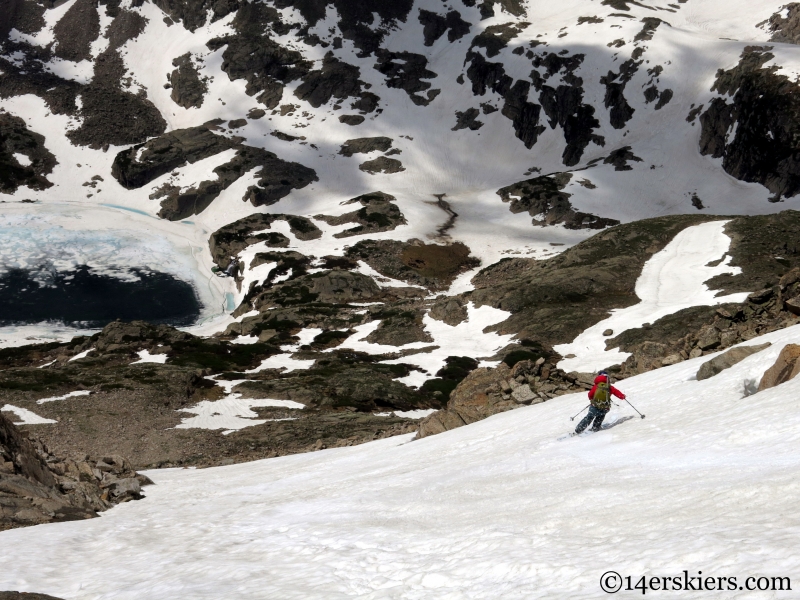 Frank: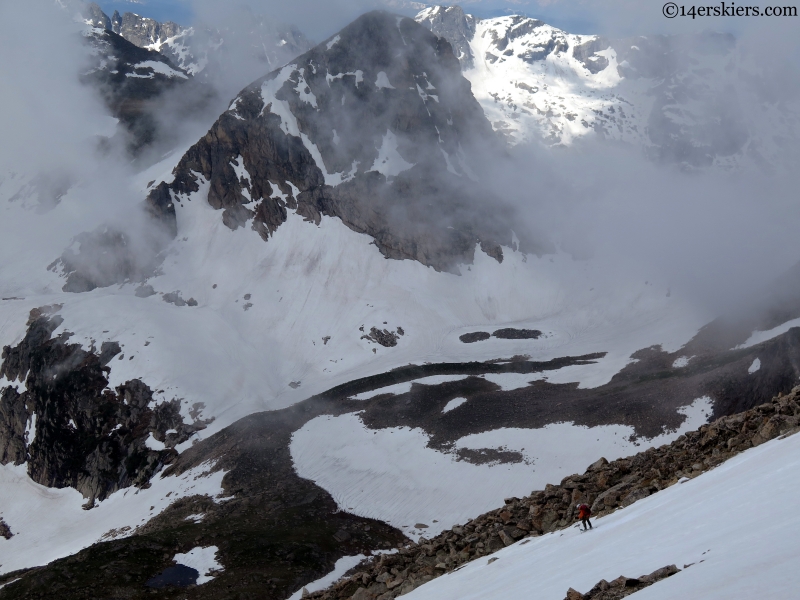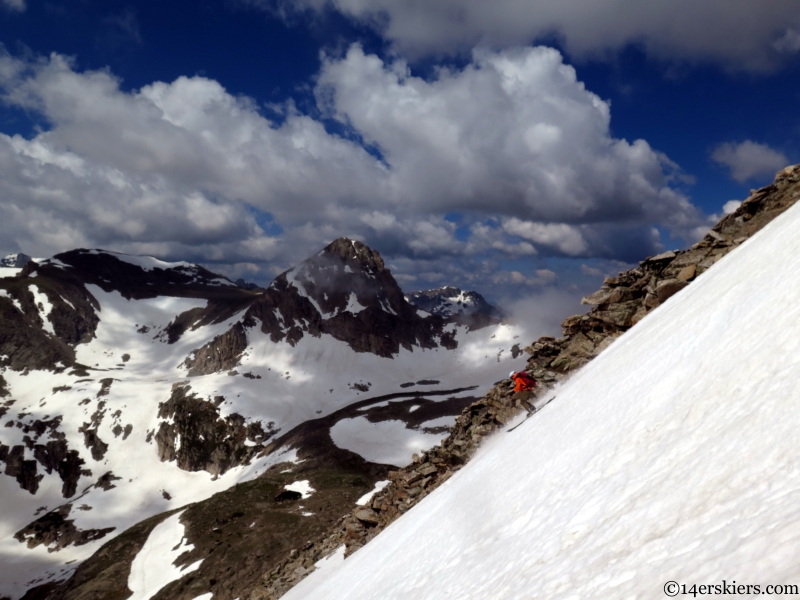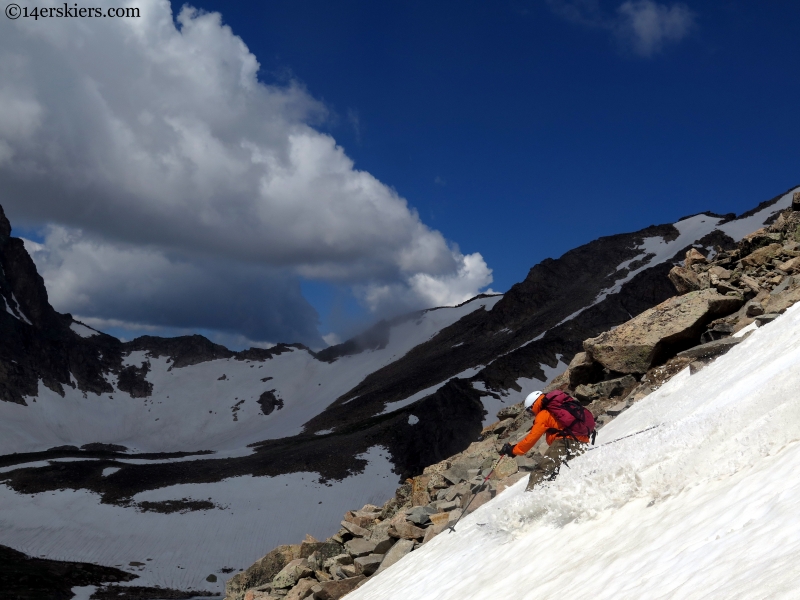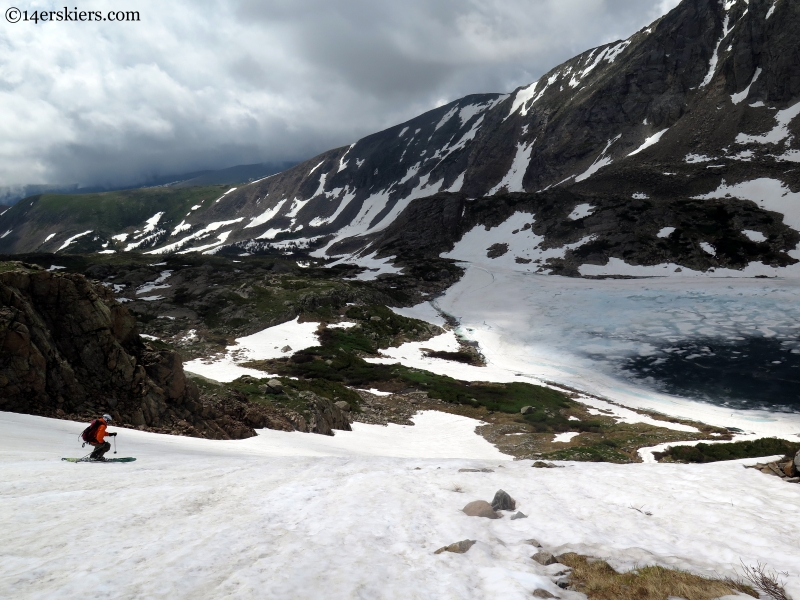 While the snow was good, Mount Audubon's Crooked Gully marks the end of my 2014-15 ski season. I'm grateful for the snow of April and May, and the absence of a dust storm, that allowed us to have such a great spring season. I'll enjoy the summer, as best I can, but I'm already looking forward to powder skiing in October 😉
Frank
loves snow more than anything... except his wife.  He ensures his food is digested properly by chewing it 32 times before swallowing.He is a full-time real estate agent serving
Crested Butte and Gunnison
and would be honored to send you his
monthly newsletter.
Latest posts by Frank Konsella (see all)
Summary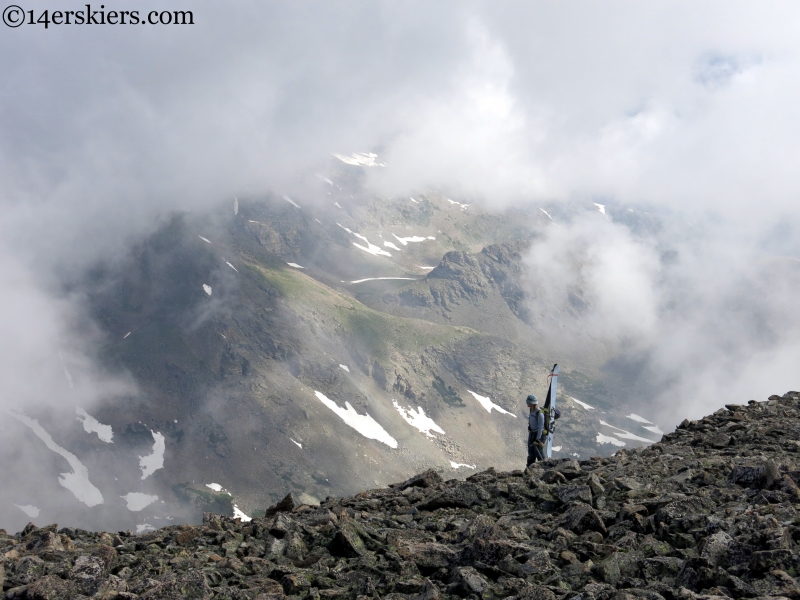 Article Name
Mount Audubon, Crooked Gully 6.26.15
Description
The Crooked Couloir on the south slopes of Mount Audubon in the Indian Peaks Wilderness makes a great summer ski descent.
Author