Low Tide on the South Side 12.30.12
(Last Updated On: June 24, 2013)
A few years ago, a friend of mine joked that I should rename this site "AggressiveSouthFaceSkiing.com", since I was skiing one South face after another at this time of year. That season was similar to this one- the shaded North and East aspects were simply sketchy primarily due to lots of faceting on those faces. Until I start to have a bit more confidence in our snowpack, you'll probably see a lot of other South facing trip reports in the future. South faces are skiing great right now thanks to a lack of sunlight and cold temperatures, so Pete Sowar and I headed out to ski a run that surprisingly neither of us had skied and was simply an awesome descent.
The first part of the run was your standard mid-30 degree powder field: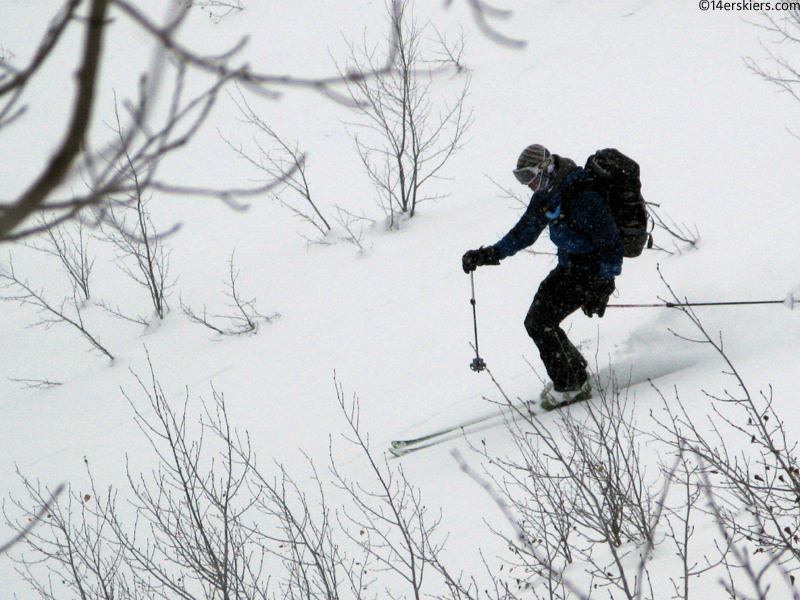 From there though, things quickly got more interesting as we discussed our route options: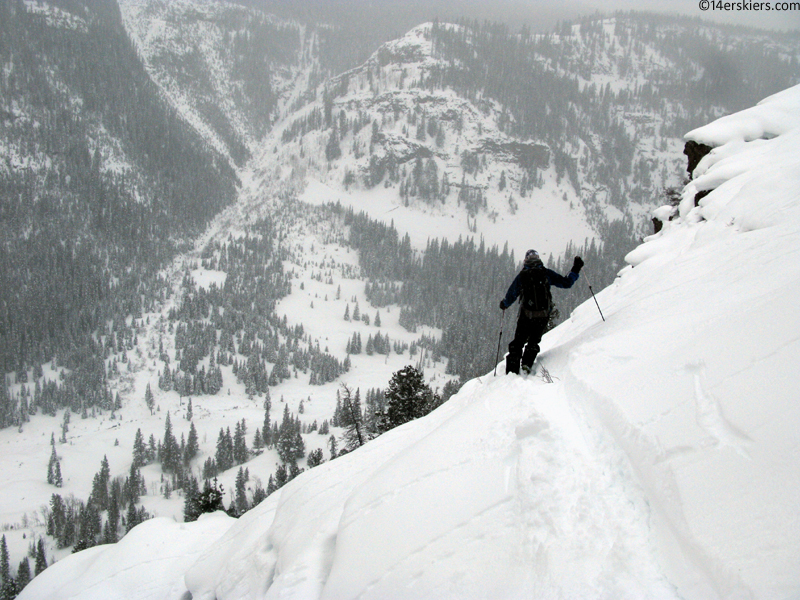 We found ourselves on top of this: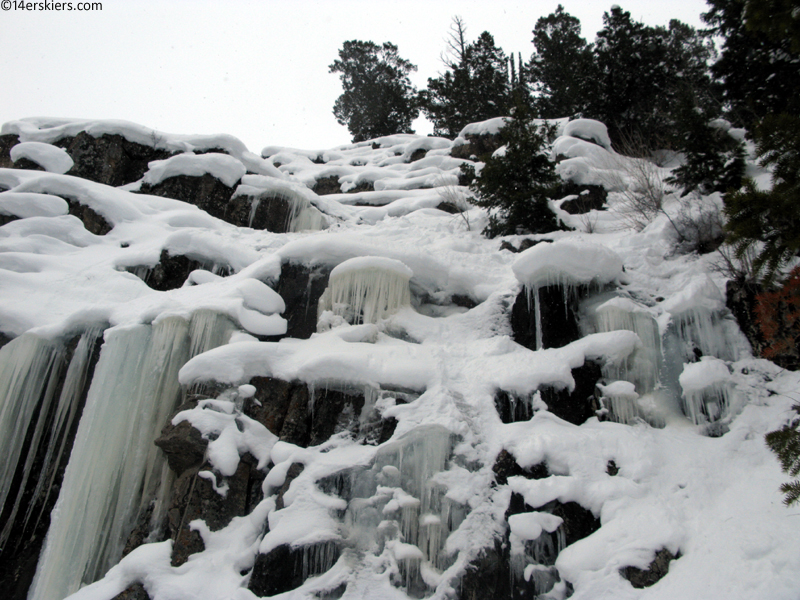 There was an easier way down, but this way was just so much more fun…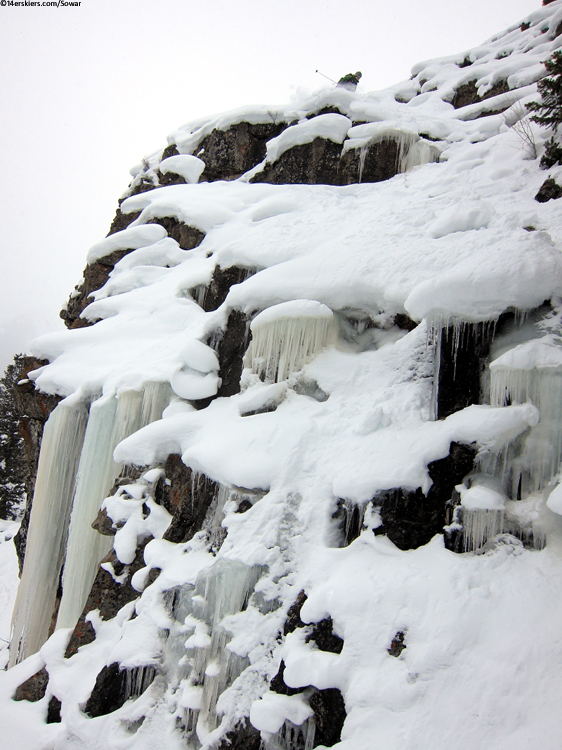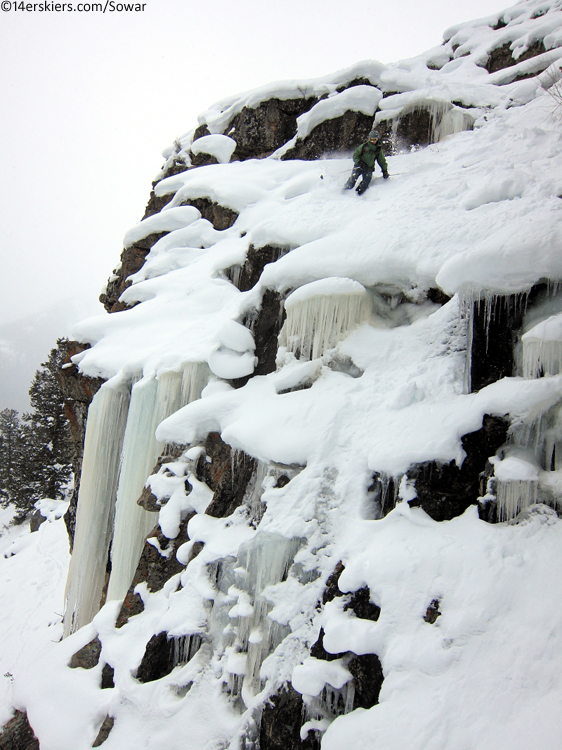 While we have received a lot of snow in the month of December, this area was dirt at the beginning of the month, so it would have been better with a couple more feet of snow. Still, it was supportable enough to have some fun in this land of never-ending mushrooms.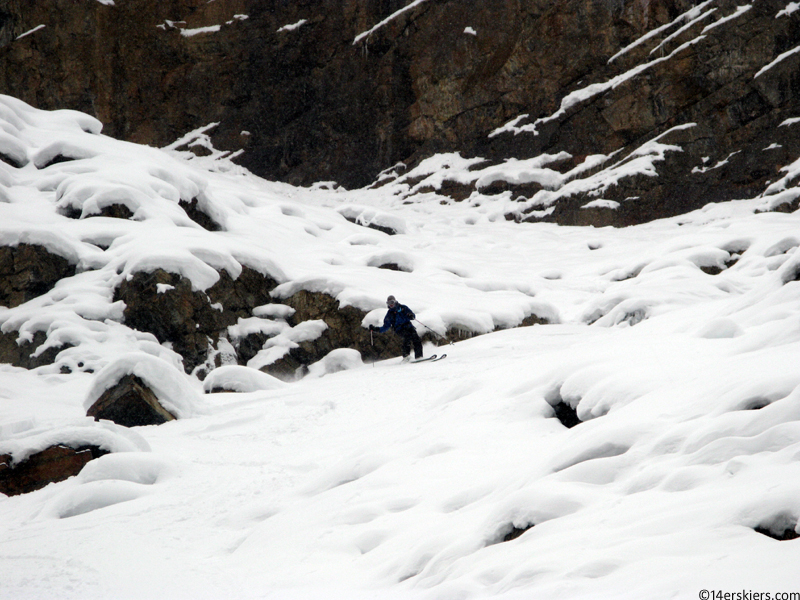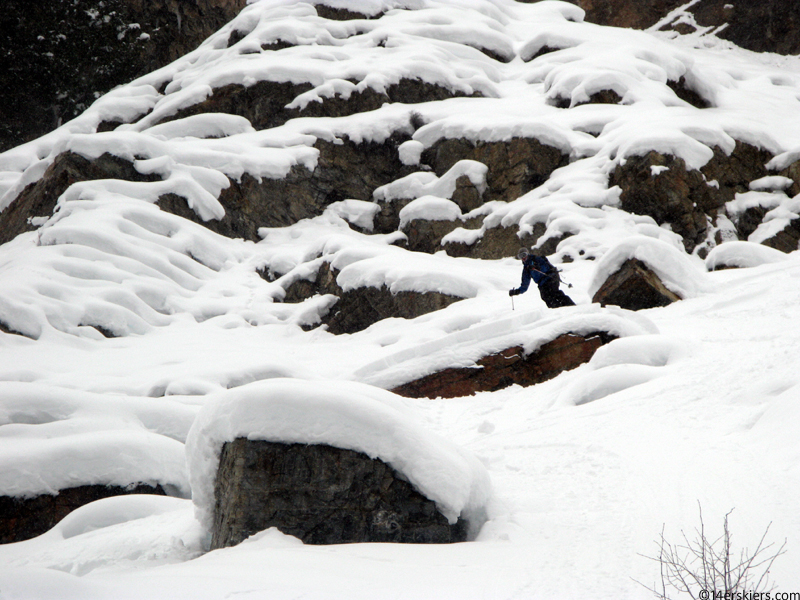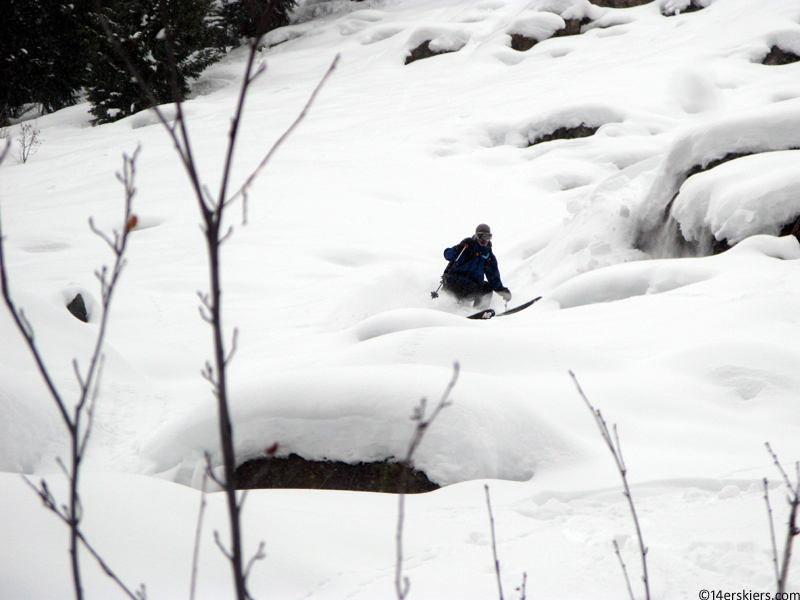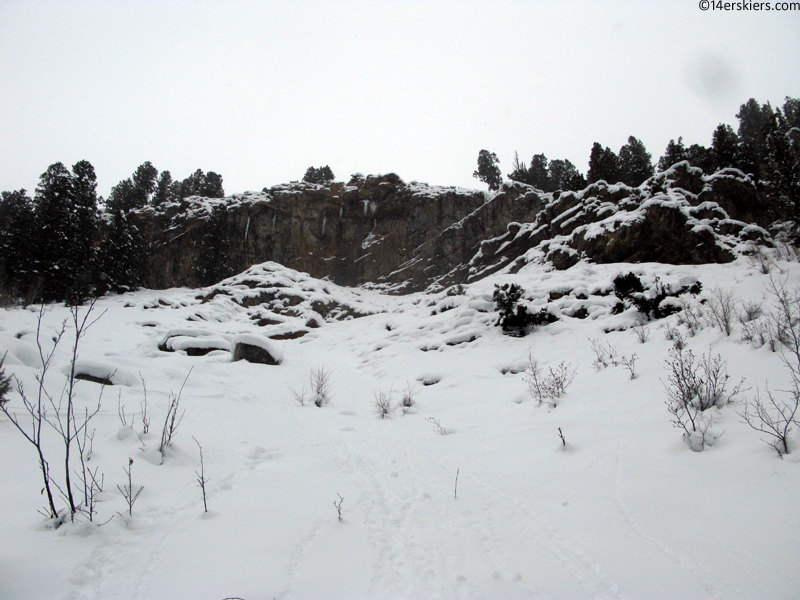 What a great feeling to have fun, find some new terrain, all while making good choices about the state of the snowpack on different aspects. May 2013 continue bringing us the snow that December 2012 did. Happy New Year!
Looking for a resolution for the new year? How about supporting your favorite website, 14erskiers.com? Supporting small business? Supporting local business? Getting a great product? All of the above? Click here:

Frank
loves snow more than anything... except his wife.  He ensures his food is digested properly by chewing it 32 times before swallowing.He is a full-time real estate agent serving
Crested Butte and Gunnison
and would be honored to send you his
monthly newsletter.
Latest posts by Frank Konsella (see all)