The Season Begins… At least on the Ice. 11.3.12
(Last Updated On: November 5, 2012)
The wait for snow continues here in Colorado, and much of the West for that matter. Despite the warm daytime temperatures here (even hitting 60 on the first day of November here in Crested Butte), the nighttime lows have been low enough to create ice. Thanks to Jayson Simons-Jones of Crested Butte Mountain Guides, we knew of some ice in the area that was ready to go. So that's where Brittany and I headed, along with Ethan Passant.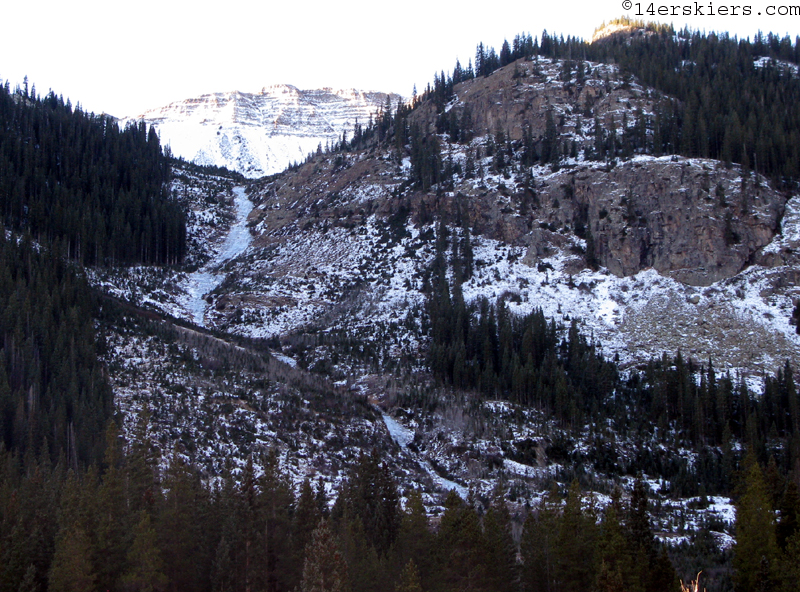 The generally easy climbing served as a perfect warmup for the start of the year, and we felt comfortable climbing without the ropes. Brittany: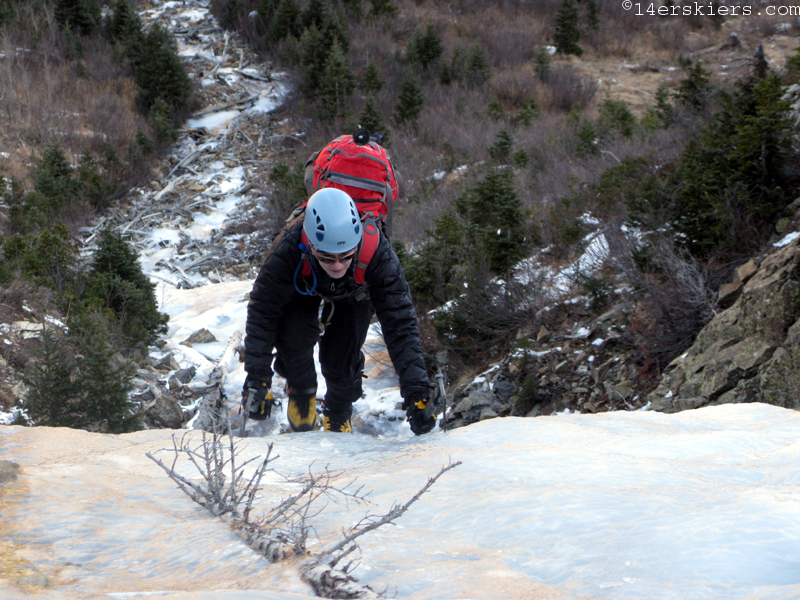 Ethan: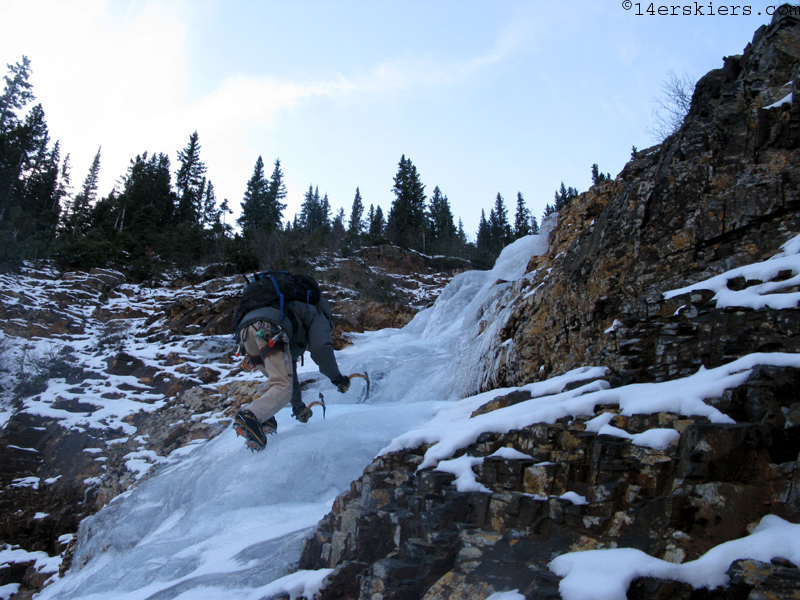 Frank: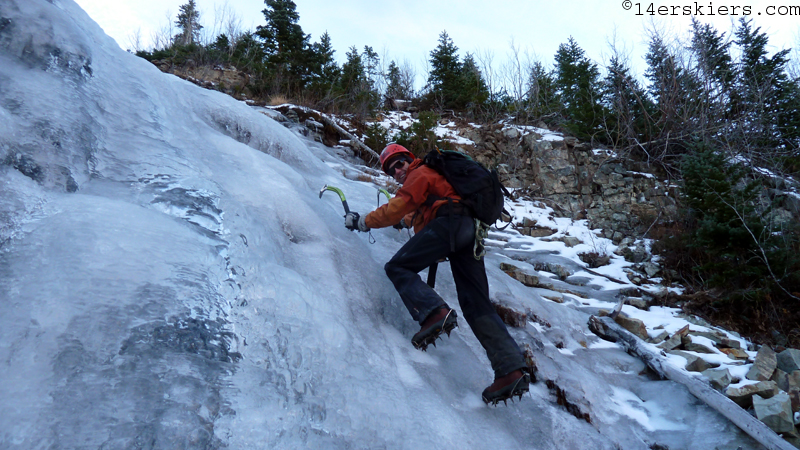 Most of this ice is usually covered with snow by this time of year- the bright side of the lack of snow is often better ice conditions. More photos- Brittany: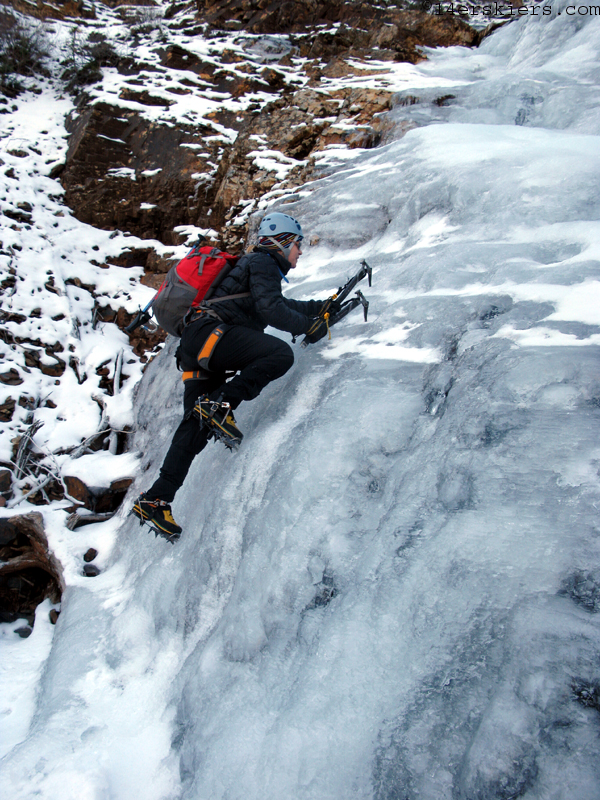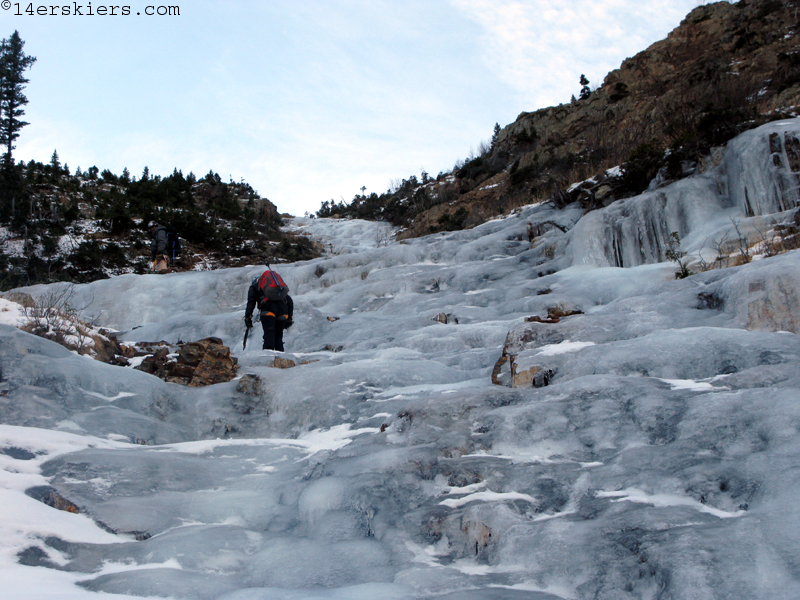 Ethan: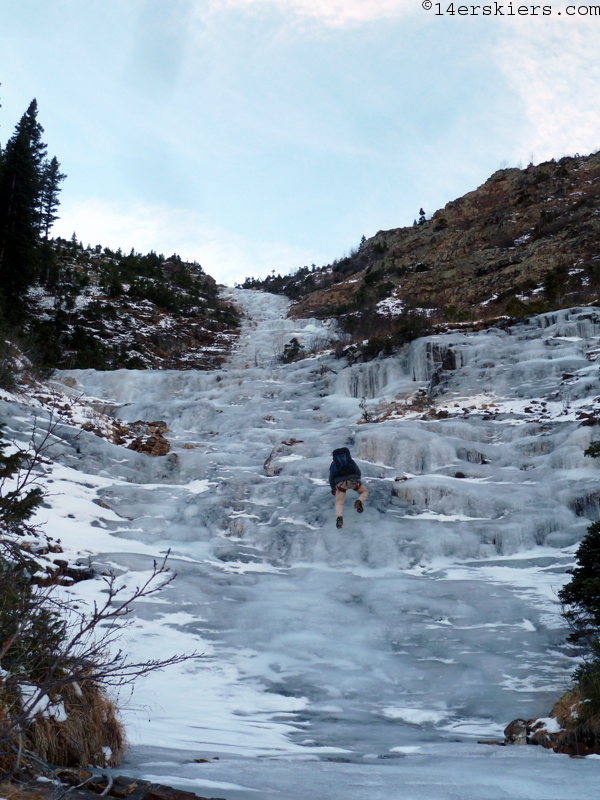 Frank: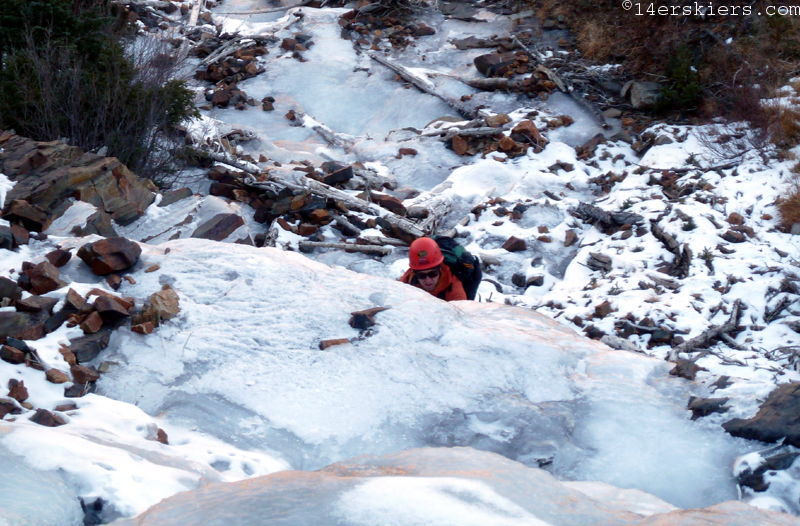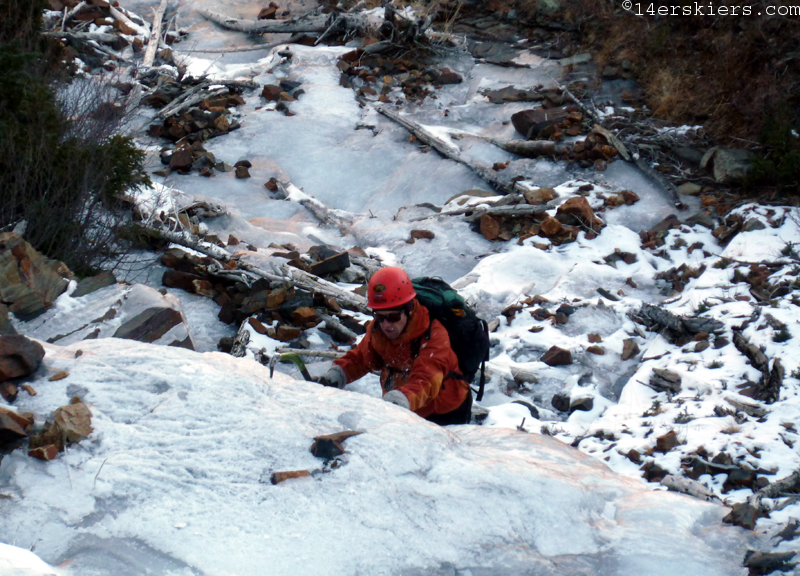 The last 2 pitches were a little bit steeper and even though we didn't feel like we needed to, we brought out the ropes for practice' sake. Ethan took the first one: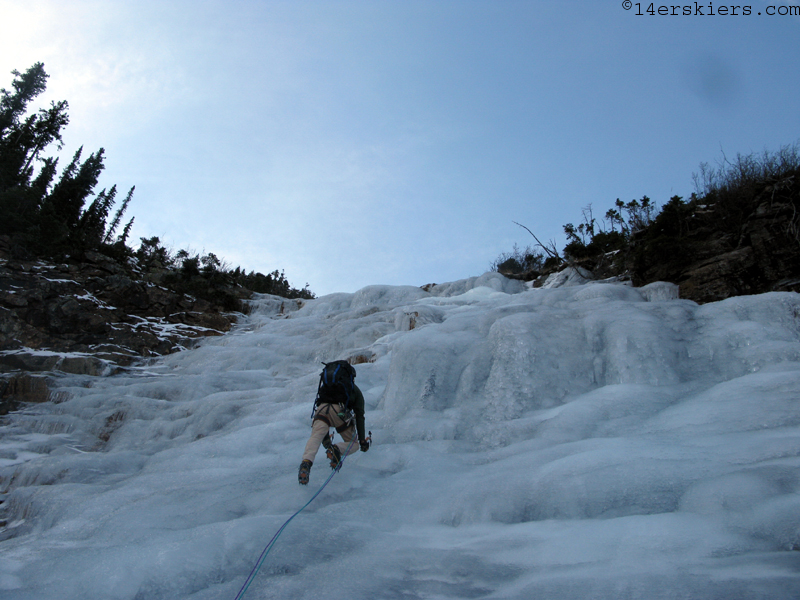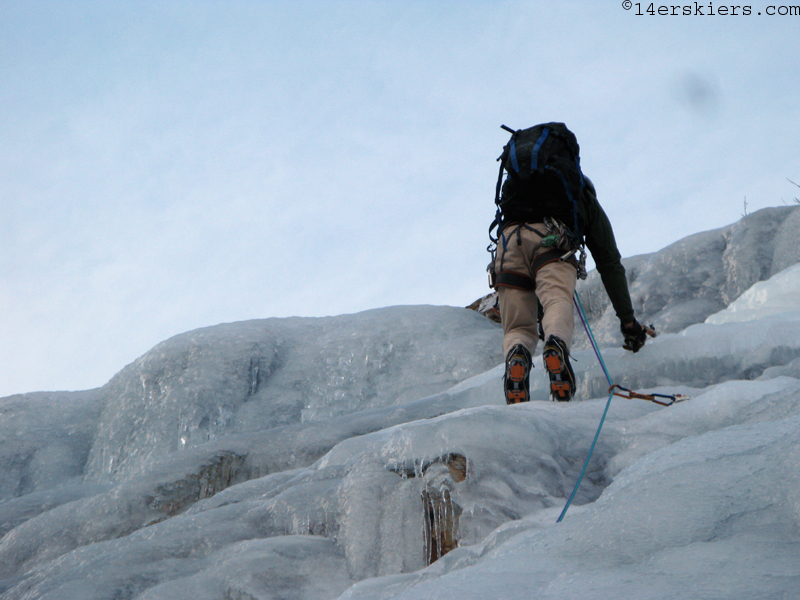 I took the final pitch, which served as my first ice lead! It was a perfect spot for it- if I started to freak out I could always just escape the waterfall on either side, plus the belay station looked like it would be a pretty easy proposition with lots of small trees lining the route. It was a nice benchy pitch and things went smoothly regardless. I have to say that leading this pitch gave me even more respect than I already had (which was a lot) for those who can lead steep ice- it's a lot more difficult to place ice screws than clip a bolt or even place a stopper or cam. It would take a lot of practice for me to ever feel comfortable leading difficult ice.

Ice climbing is a ton of fun and I'm glad we have the option until we get more snow. Thinking it might not ever snow again and you too need to get into ice climbing? Check out some of these products:

Frank
loves snow more than anything... except his wife.  He ensures his food is digested properly by chewing it 32 times before swallowing.He is a full-time real estate agent serving
Crested Butte and Gunnison
and would be honored to send you his
monthly newsletter.
Latest posts by Frank Konsella (see all)