TR: The Black Hole and more…
(Last Updated On: September 15, 2009)
My buddy Mark had a few more photos from his recent visit that I thought I should share from our ride on 401. Brittany and I heading towards Gothic Mountain:

Emerald Lake never gets old:

The only technically challenging part of a 401 ride is the "Black Hole". This ravine looks nearly impossible, but riders do clear it from time to time. The trick is committing to riding it- a halfhearted attempt won't get you far. It usually takes me a couple of tries before I finally go for it, which means hitting it faster than you think you should, thereby allowing your momentum to take you over the other side a ways before you need to pedal again.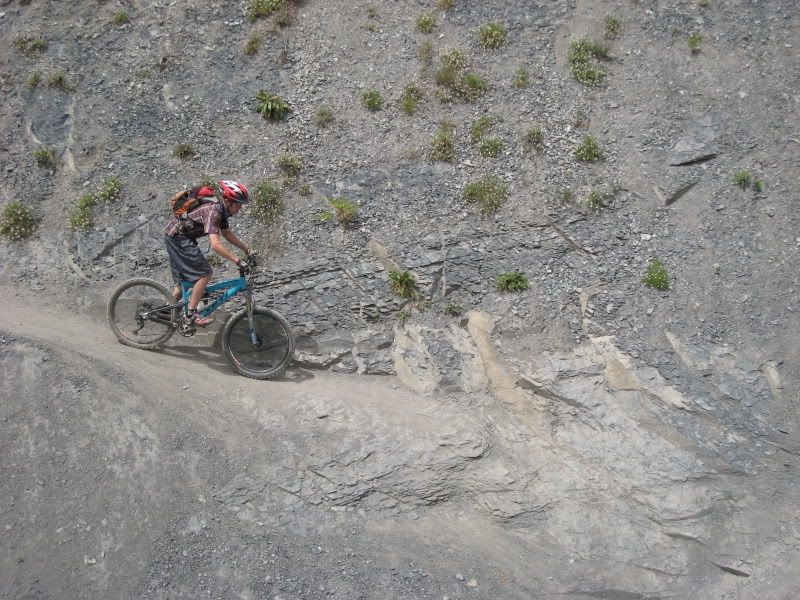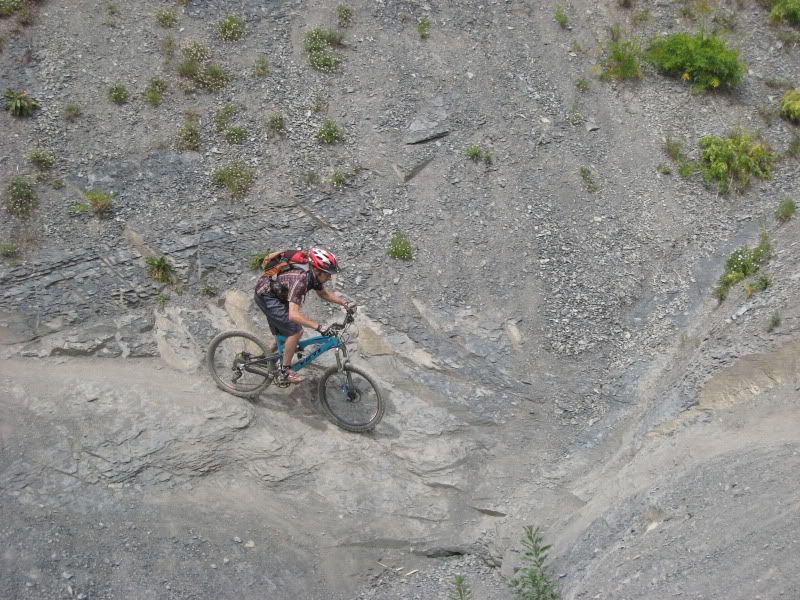 Looks like my rear suspension is working…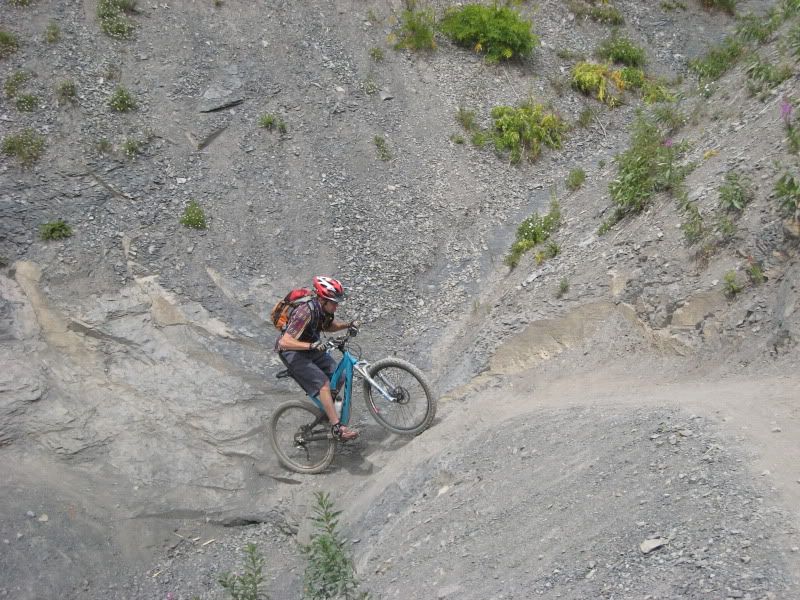 Woohoo, made it!

Kevin, visiting from Seattle, stoked on clearing it with ease on his hardtail:

Mark, arcing it: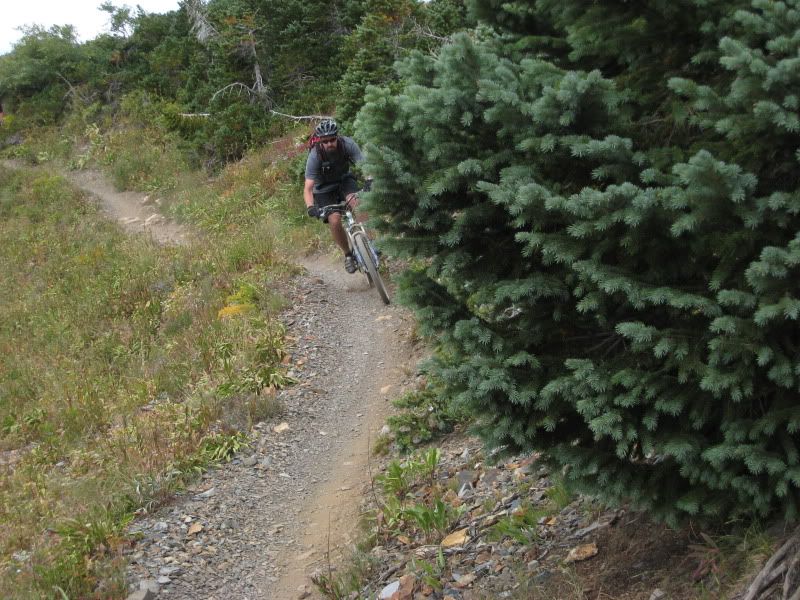 Kevin in the green: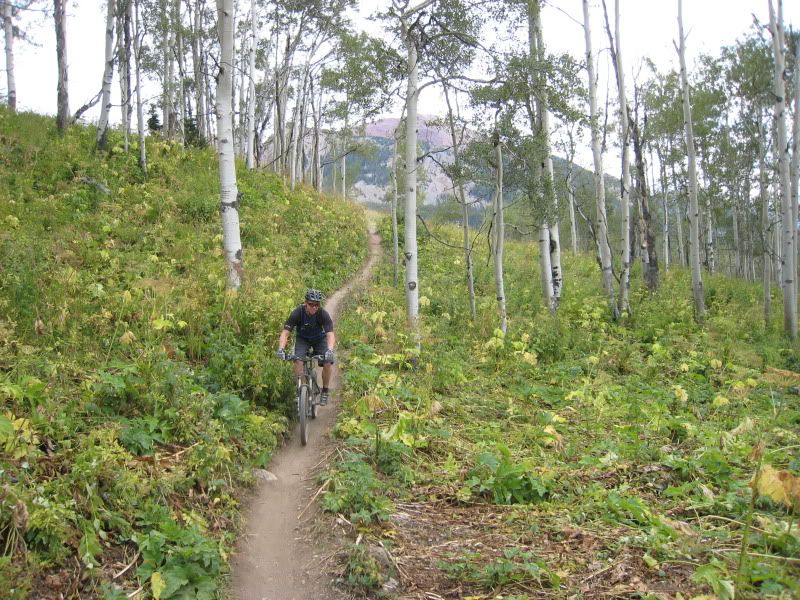 Just another day in the hills…
Frank
loves snow more than anything... except his wife.  He ensures his food is digested properly by chewing it 32 times before swallowing.He is a full-time real estate agent serving
Crested Butte and Gunnison
and would be honored to send you his
monthly newsletter.
Latest posts by Frank Konsella (see all)