Travel TR: Delaware Coast
(Last Updated On: October 29, 2012)
After touring Washington DC, Brittany and I headed to Delaware for our friend's wedding. I realize that as I write this, hurricane Sandy (aka the Frankenstorm or any number of other media inspired names) is bearing down on this same coast along with most of the East coast. We hope this storm doesn't do the kind of damage to this beautiful area as it seems it might, and we hope everyone stays safe on the East coast.
We stayed with my cousin at Bethany Beach, where they had recently completed a major beach restoration project. Hopefully it holds up against Sandy.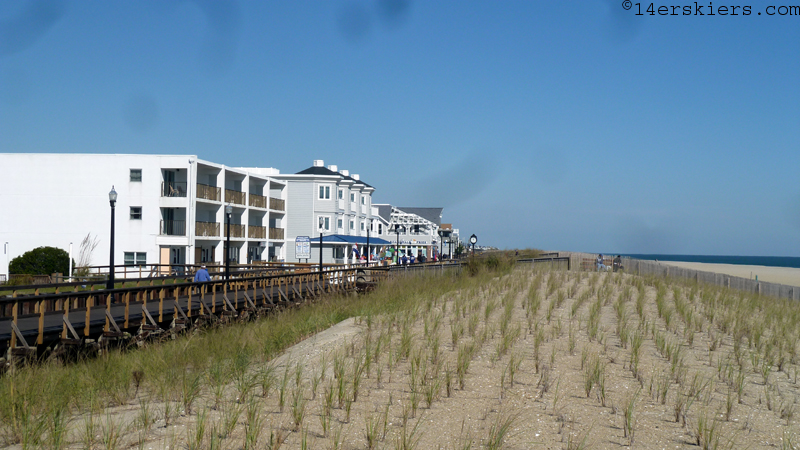 It was a really nice beach- nothing like the only other East coast beaches that I'm familiar with in Connecticut, which tend to be rocky rather than sandy. I also wasn't expecting to see a pod of dolphins swimming down the coast: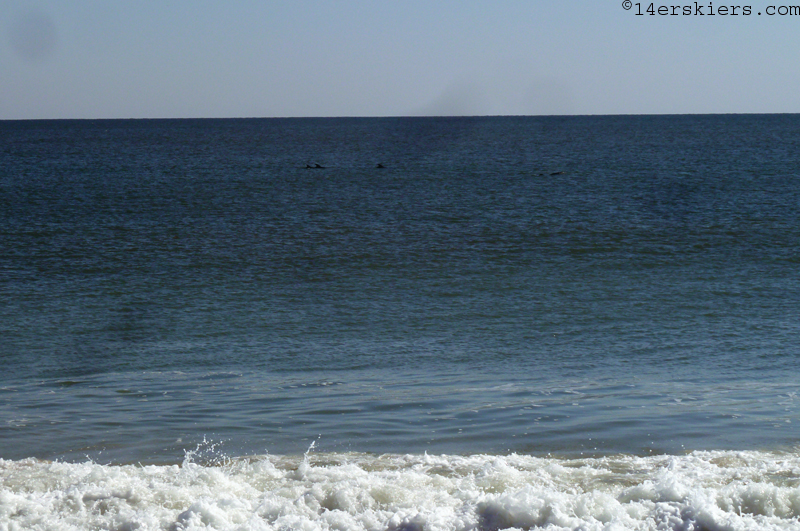 The wedding was up the coast a few miles in Lewes, seen here from Fort Miles in Cape Henlopen state park.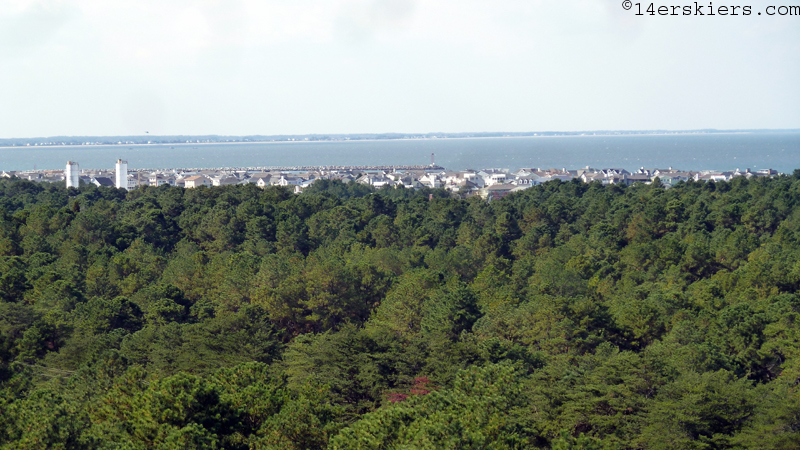 Cape Henlopen looked like a perfect place to learn kitesurfing, with a shallow, sandy beach.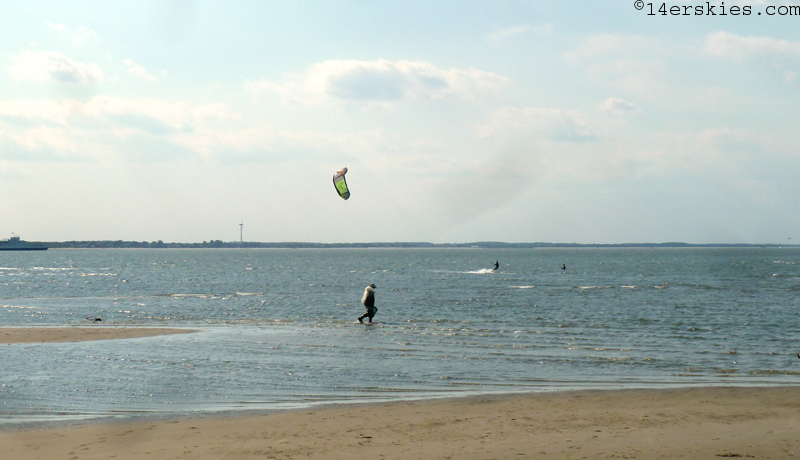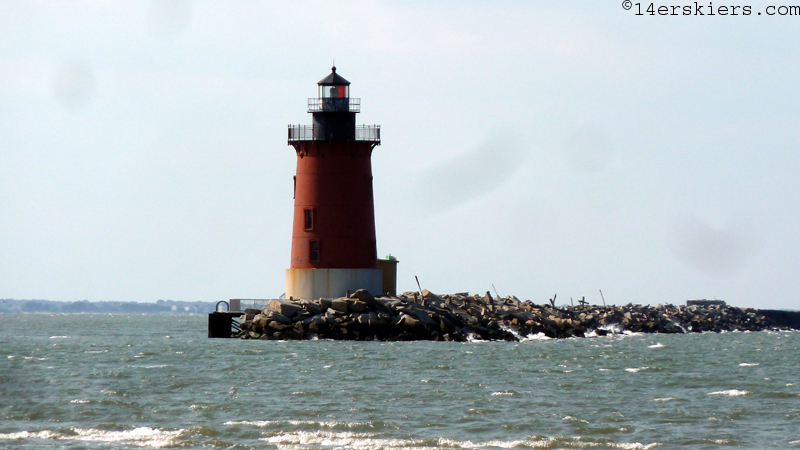 I have to admit that I have never heard of floating lighthouses, but that's exactly what this is: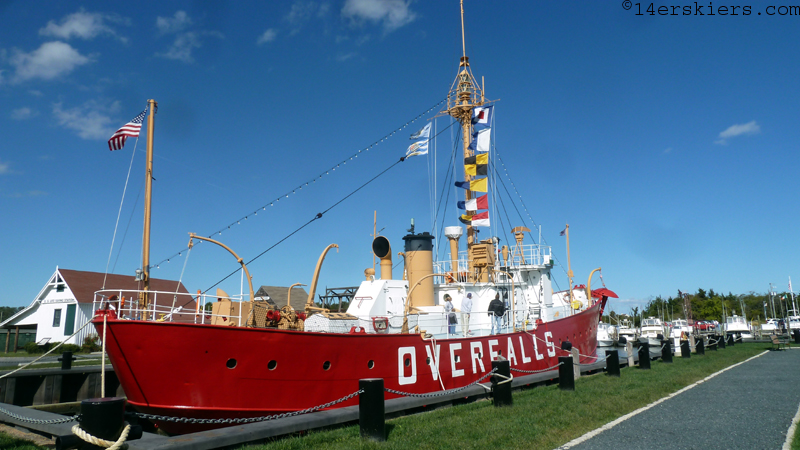 Lewes is Delaware's oldest town, and the history was everywhere. Check out this cannonball, lodged in a building's foundation from the war of 1812. We just don't get that kind of history here in the Western USA.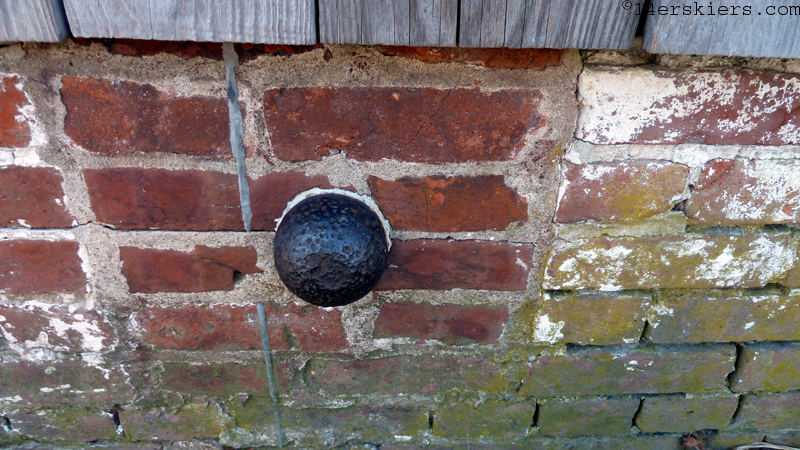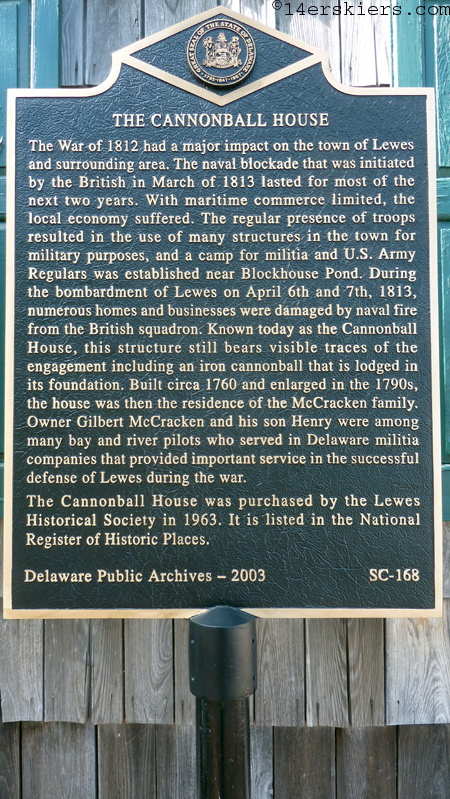 Downtown Lewes. Who's that Buttian going the wrong way on their townie!? 🙂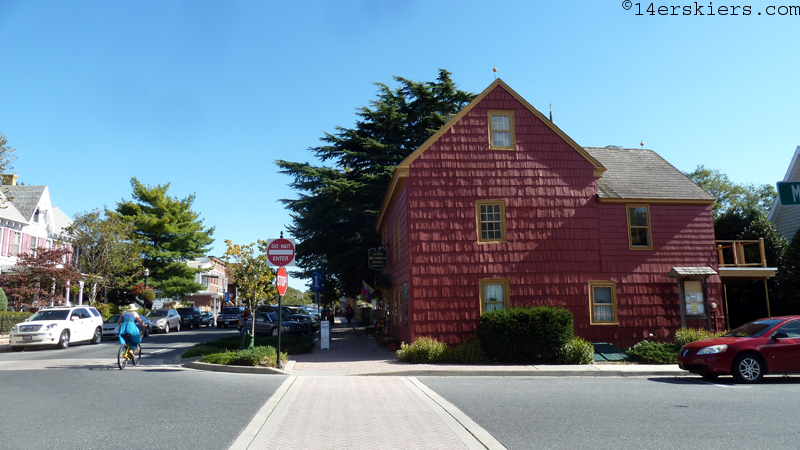 There you have it- the DE coast. If you're trying to visit all 50 states, this is a great part of Delaware to visit (18 to go for me- 15 for Brittany).
Frank
loves snow more than anything... except his wife.  He ensures his food is digested properly by chewing it 32 times before swallowing.He is a full-time real estate agent serving
Crested Butte and Gunnison
and would be honored to send you his
monthly newsletter.
Latest posts by Frank Konsella (see all)