(Last Updated On: October 30, 2012)
It's always a moment I anticipate every fall. It could happen in September or October and sometimes even November. No matter the month, I always look forward to my first turns of the year.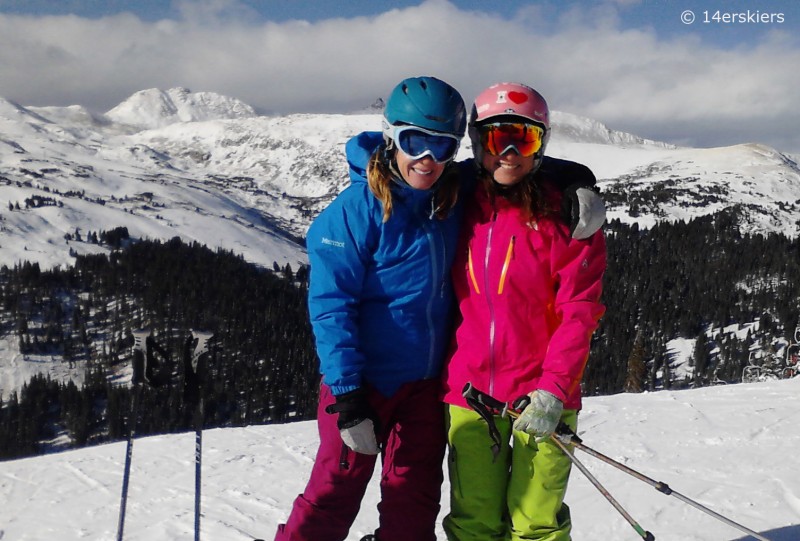 This year's non-ski-season lasted longer than most. I was lucky to extend my season by heading to ski volcanoes in the Pacific-Northwest in June. But, I opted out of what would have been horrific 4th of July turns in Colorado. And so my non-ski-season extended for four months, from the end of June and into July. This is a far cry from 2011, where I made turns on old snow at the end of September, and then was gleaming in face shots only two weeks later.
Here in Crested Butte, there hasn't really been enough snow to really venture out and ski. I suppose it has been possible to ski Baldy's Halloween Bowl – and I'm sure someone has. But, it's very questionably thin. Rather than wreck my skis on the rocks, I headed back to the Front Range to ski the WROD.
Some of you might not be familiar with the WROD, so let me educate you. I'm a teacher after all. WROD is an acronym that stands for the White Ribbon of Death. Anyone who has skied early season at a ski area knows what I am talking about. Think of a white strip of man-made snow surrounded largely by dirt, where the snow gets scraped off after just a few runs, exposing sheets of ice which seem to have the definite purpose of making you crash – hard. Think of a run packed with every level of skier from snow-plow to beginners to slalom-carving racers, fast skiers and slow skiers, out-of-control skiers and petrified skiers – there is quite a range. Put this all together on 1-2 runs that happen to be open and there you have it – the WROD.
But, don't get me wrong. There's a time and a place for the WROD and I seem to have a particular affinity for the one at Loveland. And, to be honest, the WROD at Loveland is not nearly as bad as some of it's Front Range neighbors. I like to make sporadic appearances there from time to time and visit my old Front Range cronies. Most of the usual suspects were there – Kim, Rachel & Mike, Jordan, Brennan, Greta, Doug, and we can't forget tele-wackers Larry, Kevin and Greg.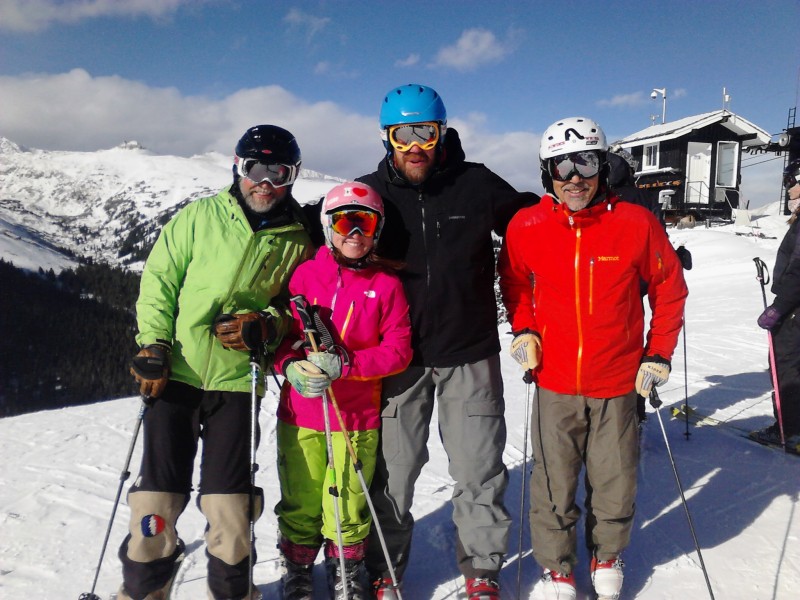 Some people think I'm crazy. I drove 3 hours each way to ski the same two runs over and over again from 10 am to 4 pm. But, in that time, I never took a run alone. I caught up with old friends and took even felt some burning in my quads. And all along, I smiled more in one day than I have in the last four months. It was worth it.
The first turns of the year always remind me of one thing – in life I play many different roles – from a teacher to a biker to a hiker to a wife and beyond. Of course I love all the roles I play, but I'm always in my best element on skis.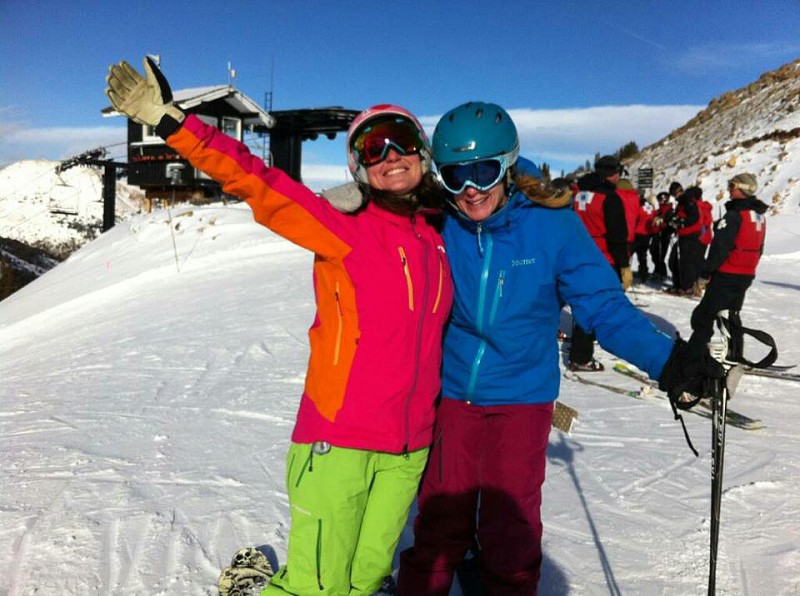 Aside from skiing, biking, and all outdoorsy things,
Brittany Walker Konsella
also loves smiles and chocolate 🙂 Even though she excels at higher level math and chemistry, she still confuses left from right. Find out more about
Brittany
!
Latest posts by Brittany Walker Konsella (see all)