CO Trail Segments 27 and 28: Hotel Draw To Durango
(Last Updated On: September 16, 2012)
After day 1 of the Molas to Durango Colorado Trail Bachelor Party extravaganza, we did our best to eat, drink, and recuperate for another big day. The good news was that we had some major downhills ahead of us as the trail drops down to Durango. The bad news was that we still had some climbing before we got there.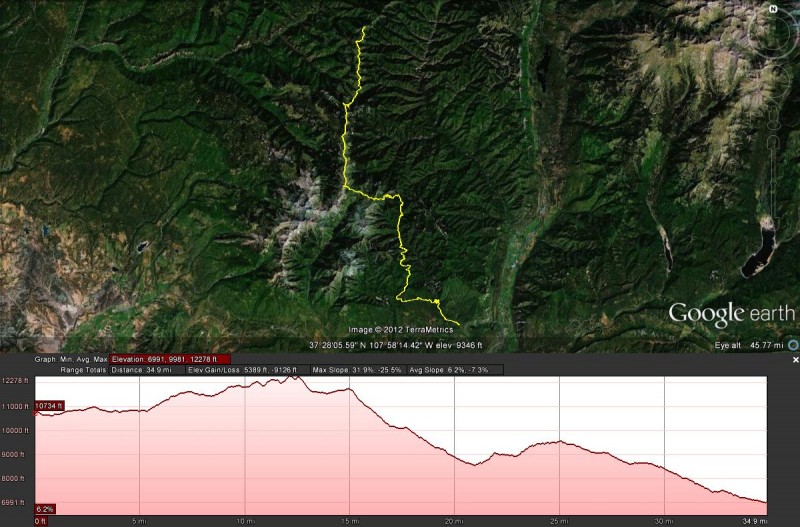 The first few miles featured short climbs and short descents and was a perfect warmup for the upcoming and notorious Indian Trail Ridge. We all got a kick out of this trail sign, especially since we couldn't even see a trail. (Tuns out, however, that a local mine in the area was known as the Neglected mine)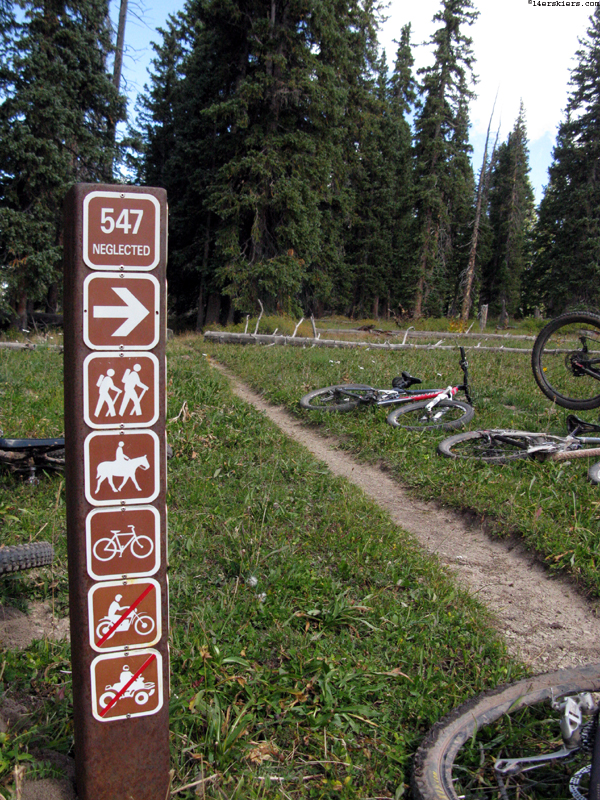 The warmup ended, however, and we found ourselves on the up and down section known as Indian Trail Ridge.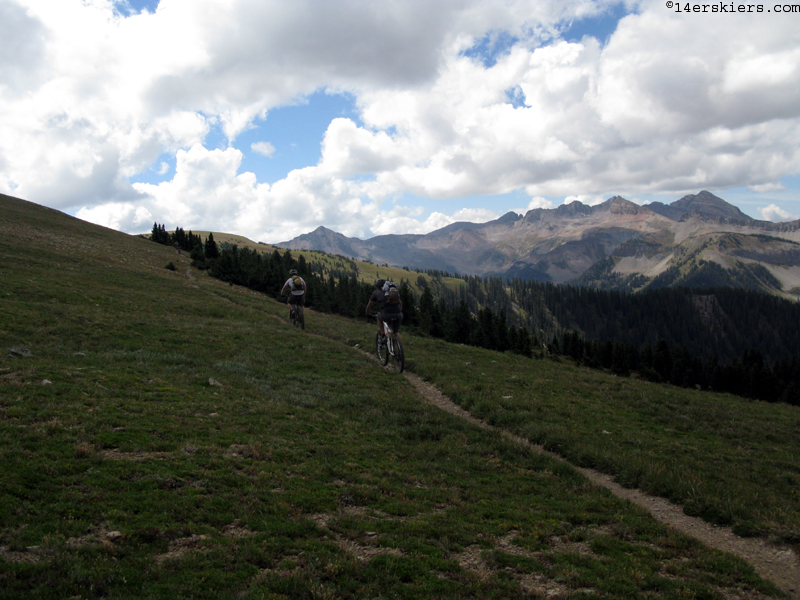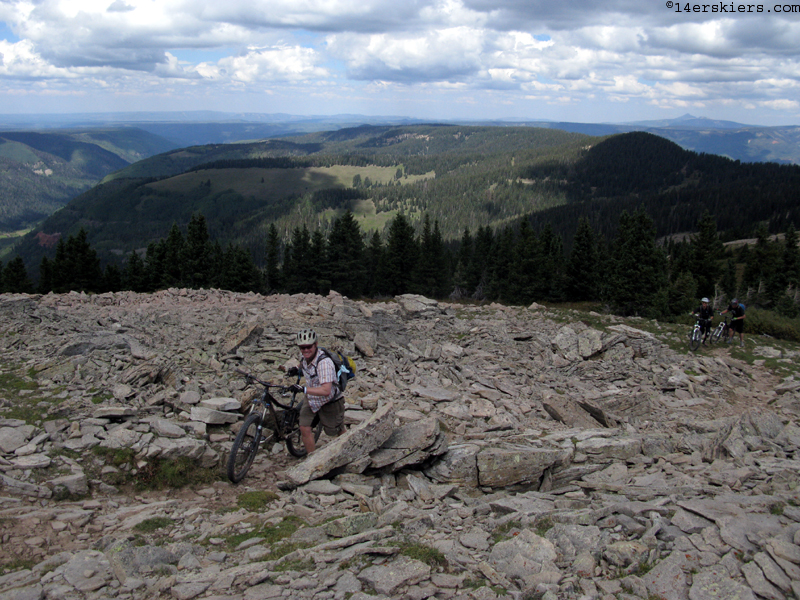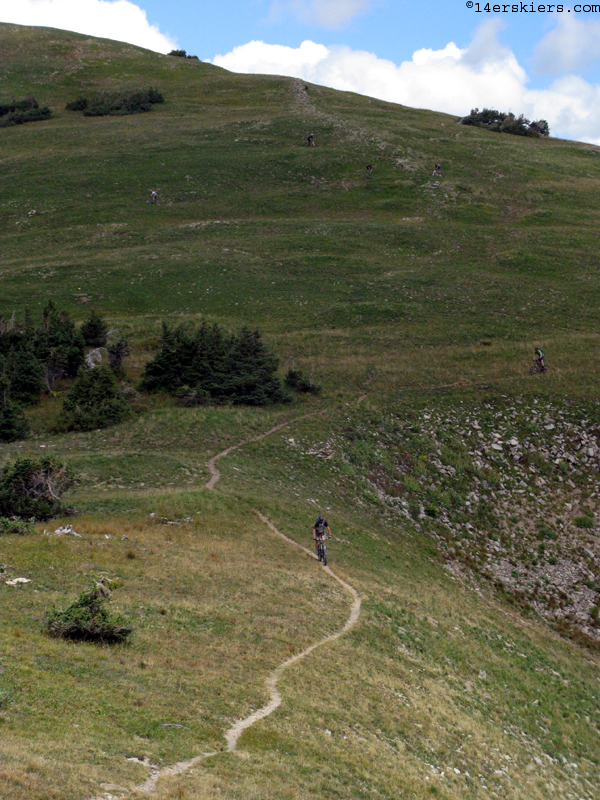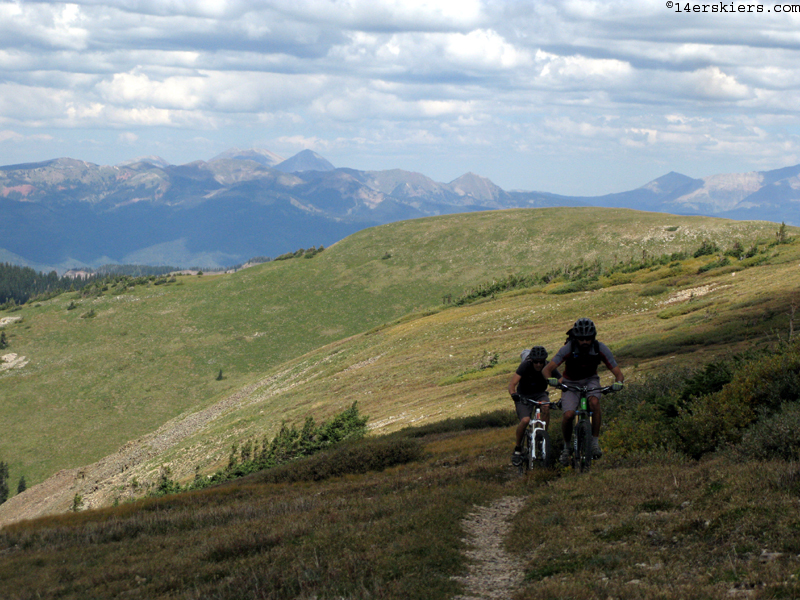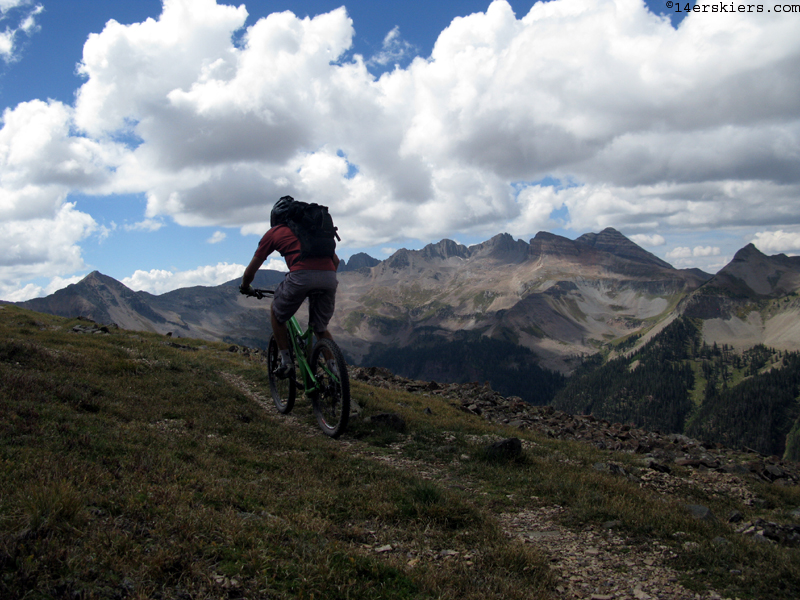 This ridge was a blast, and totally rideable.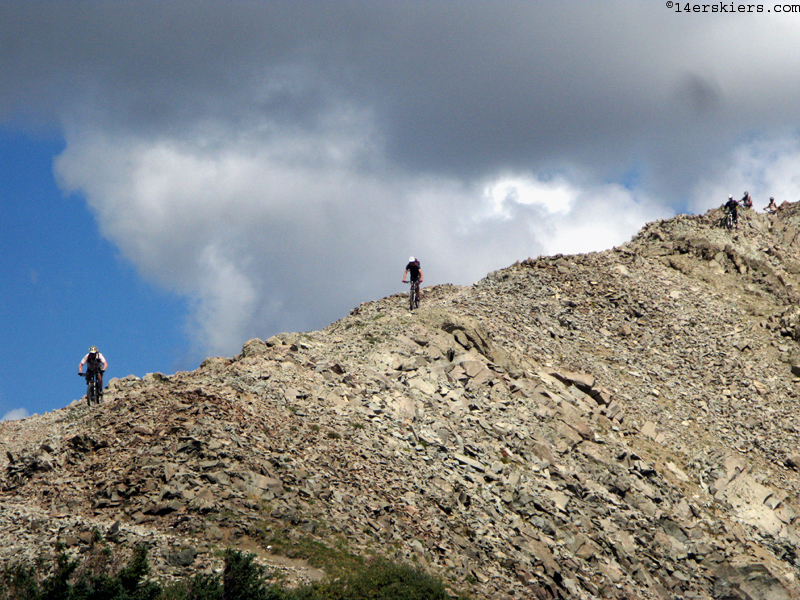 As was this skinny ridge…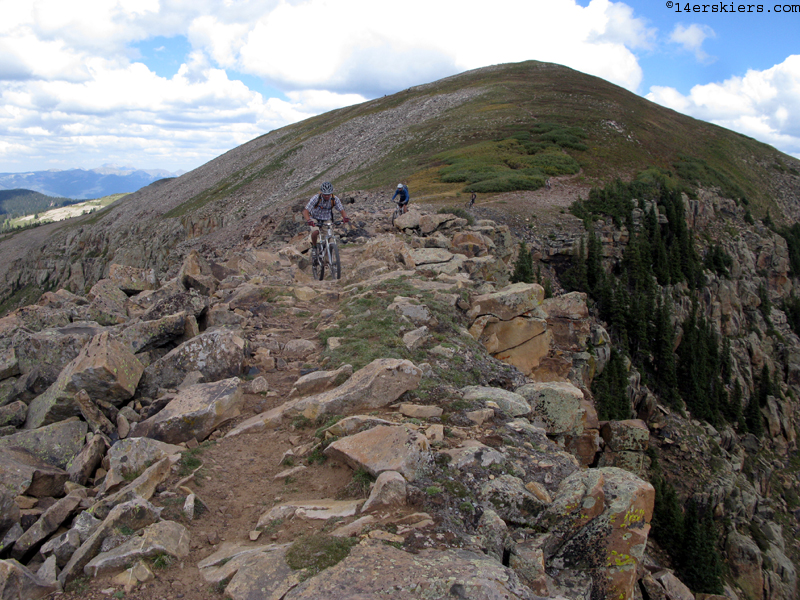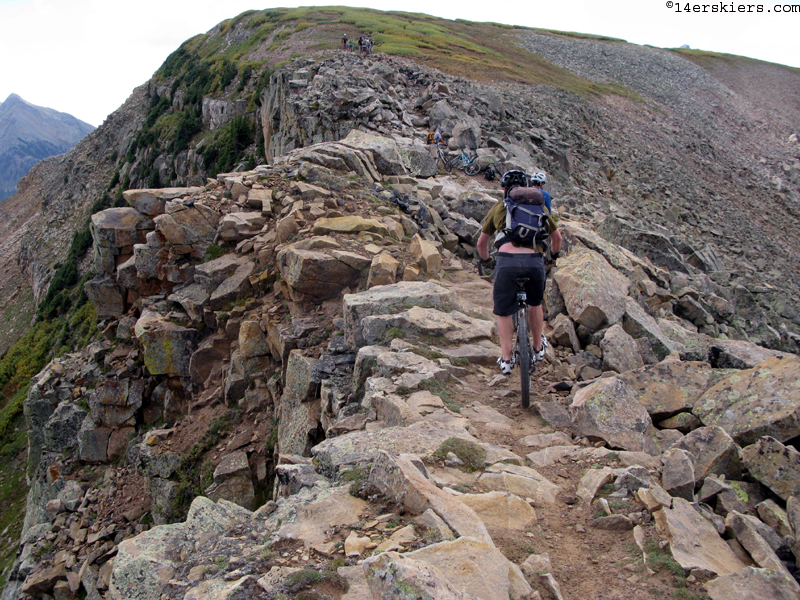 Finally, we made it to Kennebec Pass and our first big downhill. I used the GoPro here, and I'll post up that footage some other time when I'm done editing it. I still took a few photos, although my camera batteries were starting to die after all this time on the trail.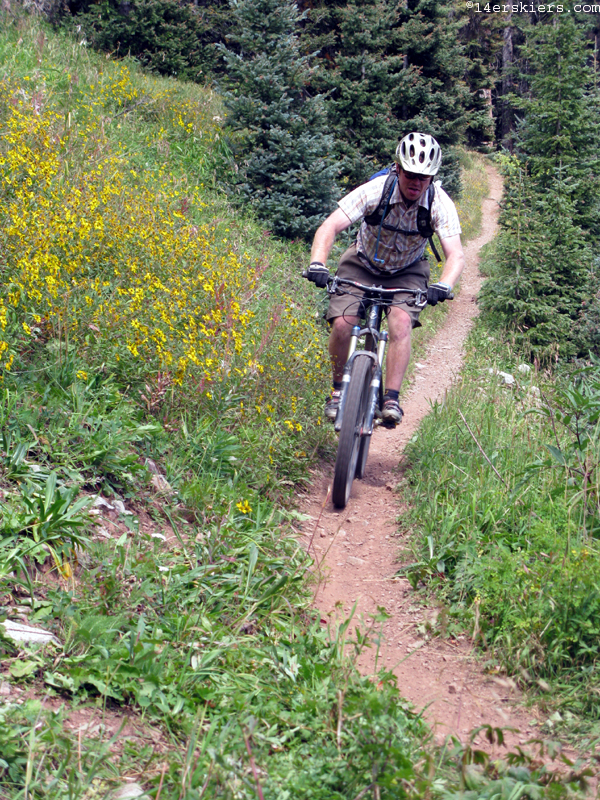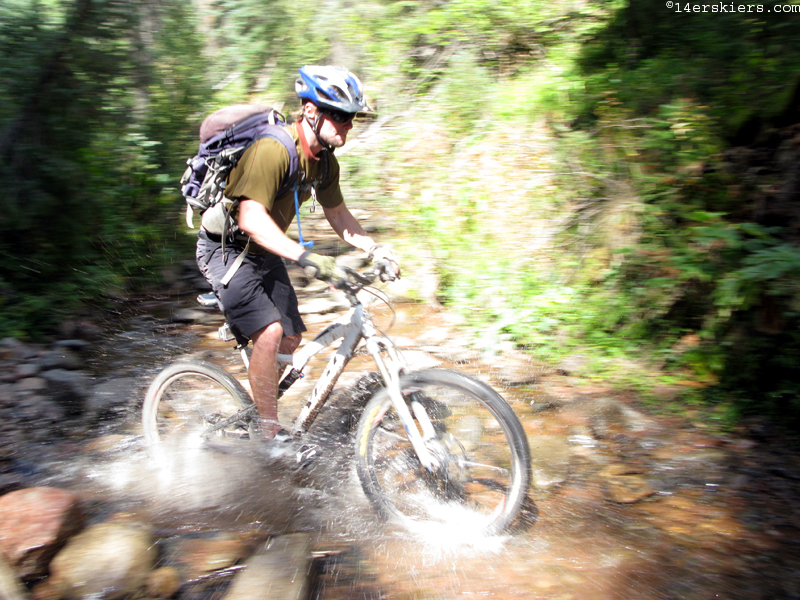 Just when you think all the climbing on these segments is through, the trail leaves Junction Creek and there is one more grunt of a 1,000′ climb. At the top of this climb, the last of the trail beers were finally drained.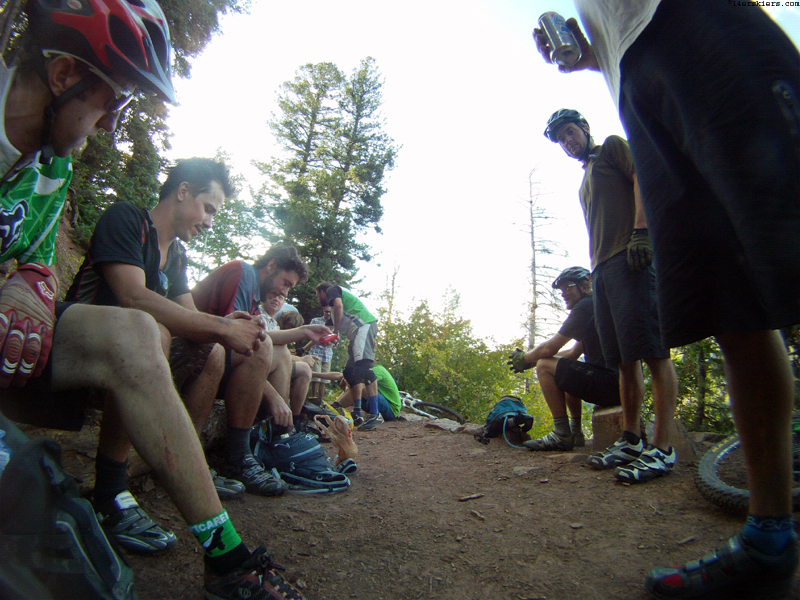 We stopped again at Gudy's rest, near the end of the trail. Named for Gudy Gaskill, one of the key figures in the development of the CT, Gudy's rest is near the end of the trail and must be a point of introspection for thru-hikers and thru-bikers as they realize what they are about to accomplish. For us, it just meant our fun was coming to an end. I have absolutely no idea what everyone is gawking at in the photo. Anyone remember?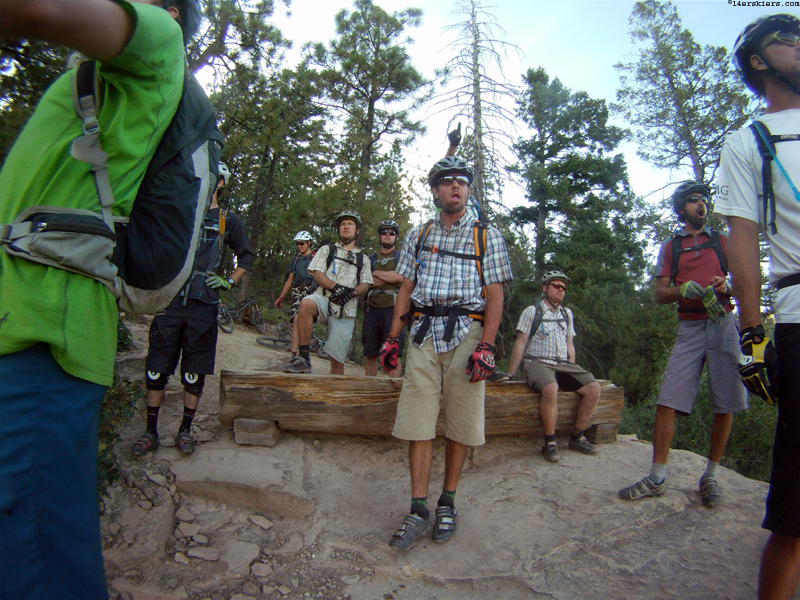 Well, that's probably it for my Colorado Trail reports this year. Granted, my goal is largely finished- the longest section I have yet to ride is just 8.4 miles, and the rest totals just 25 miles. That just means I have something to do next summer! It's been a ton of fun this season, that's for sure. Thanks for following along.
Frank
loves snow more than anything... except his wife.  He ensures his food is digested properly by chewing it 32 times before swallowing.He is a full-time real estate agent serving
Crested Butte and Gunnison
and would be honored to send you his
monthly newsletter.
Latest posts by Frank Konsella (see all)