TR: Ruby Anthracite Trail
(Last Updated On: August 24, 2017)
It was my last official day of summer as teachers were to head back to school the following day. I had high hopes of heading up into the alpine. But, unfortunately, the weather didn't seem to want to cooperate. So, I decided to stay low and head to Ruby Anthracite on the far side of Kebler Pass. I grabbed Eddy, the borrowed dog that had become my best hiking partner over the season, and we headed out for our last summer adventure.
I wasn't sure how far we'd make it. But, my goal was to at least make it to the creek crossing.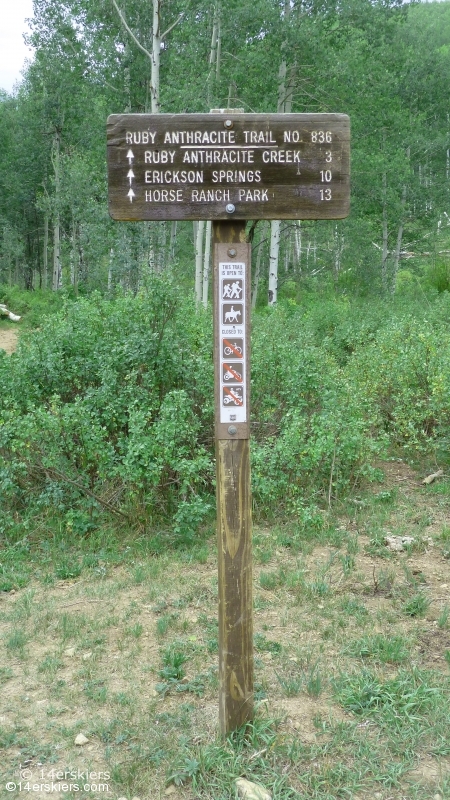 I was ecstatic to see the first signs of fall.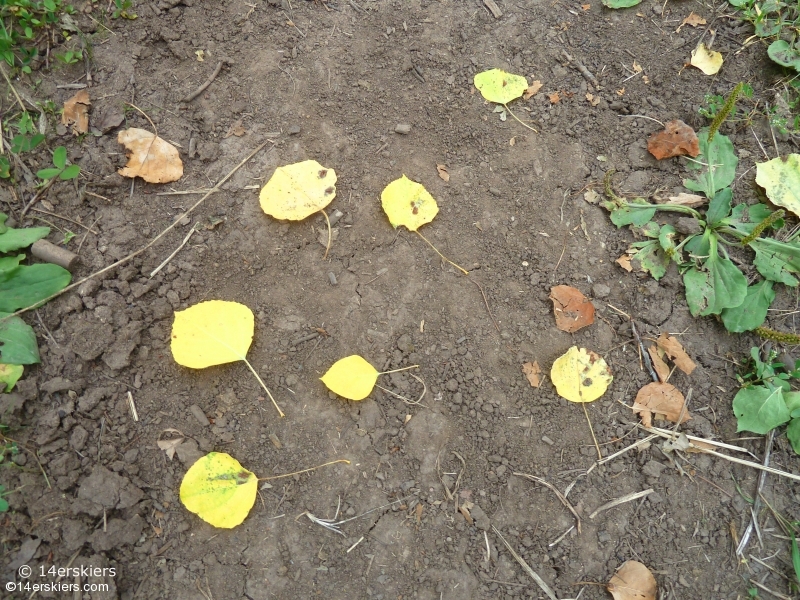 The trail hugged along beside Marcellina, providing excellent views.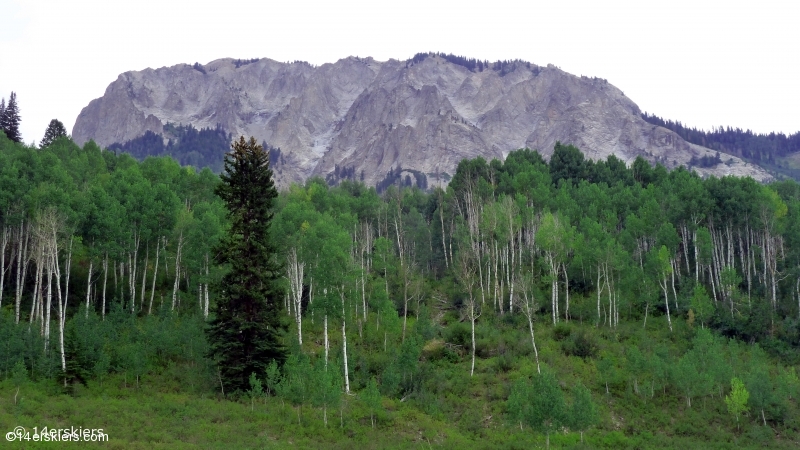 Ruby Anthracite trail was very lush, and occasionally overgrown.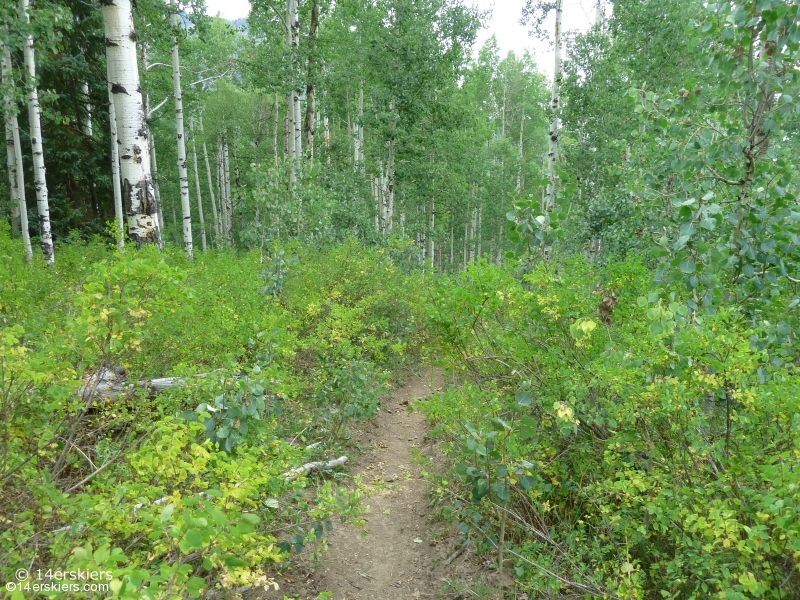 The trail also provided some excellent views of Owen, Purple, and Ruby.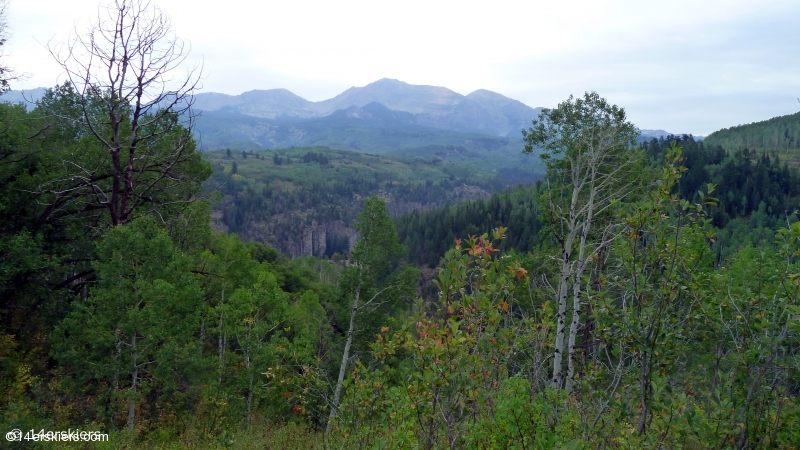 After about 2 miles in, we came to the beaver ponds.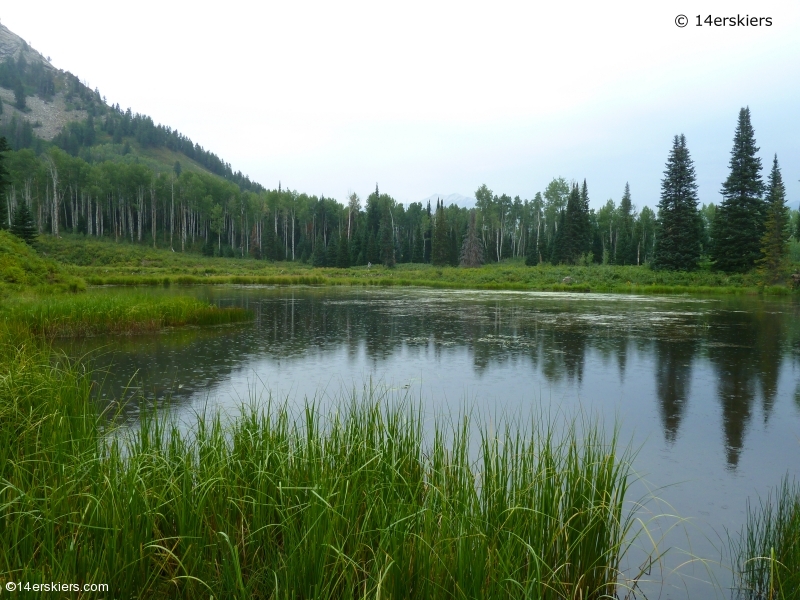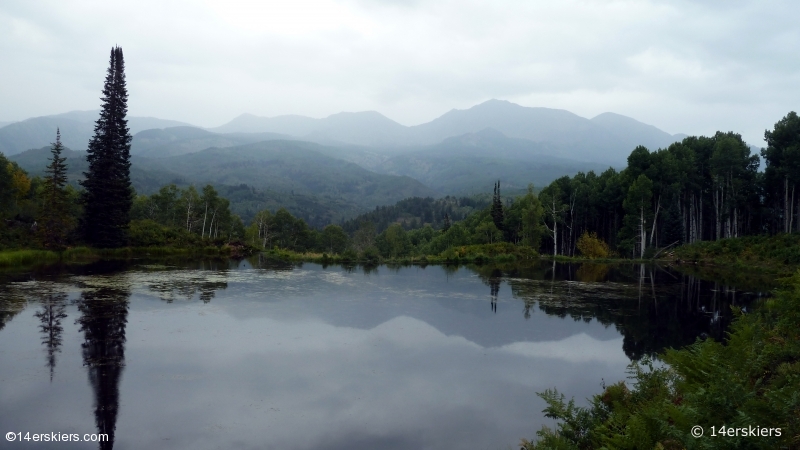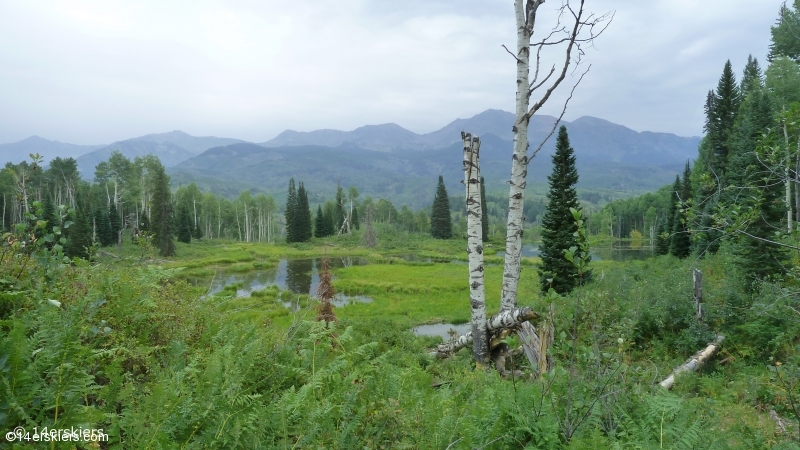 After the ponds, the trail passed through a dense forest covered with ferns and canopied with pines.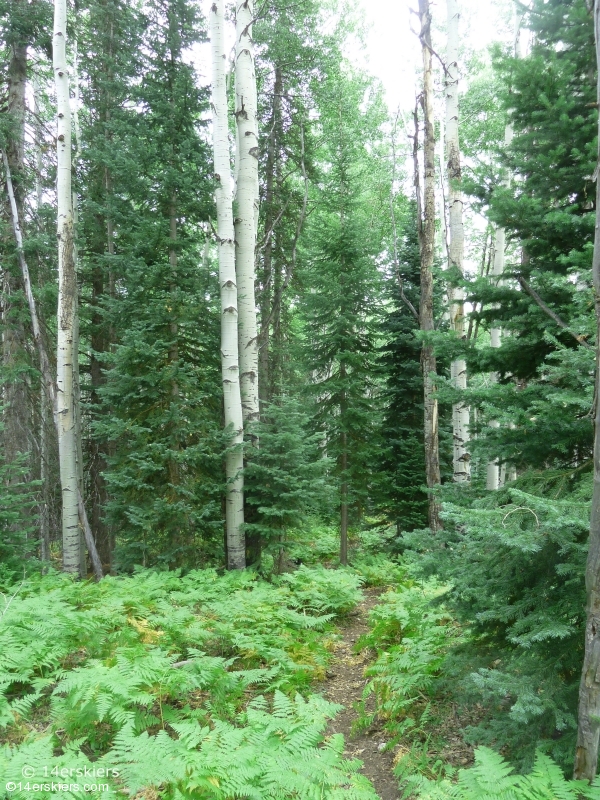 Then, I spotted the canyon of the Ruby Anthracite.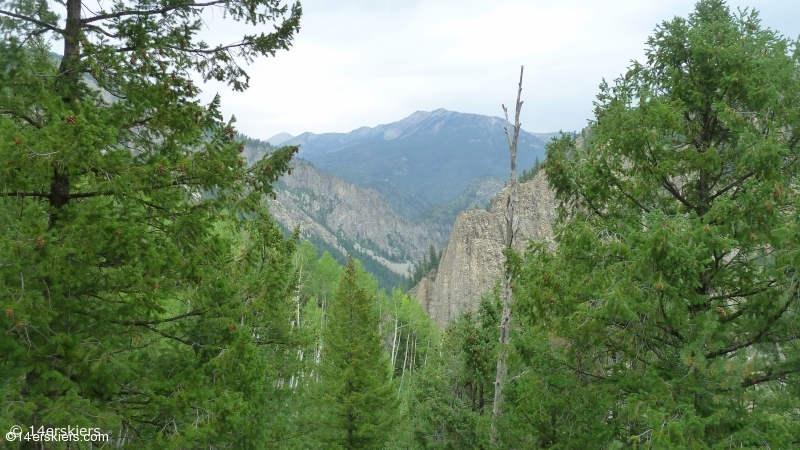 Down, down, down. The trail was quite steep in this section.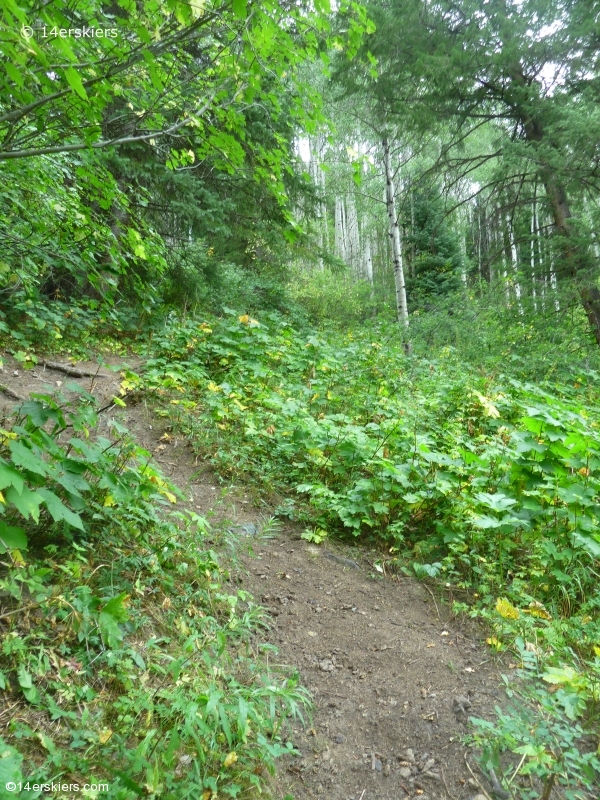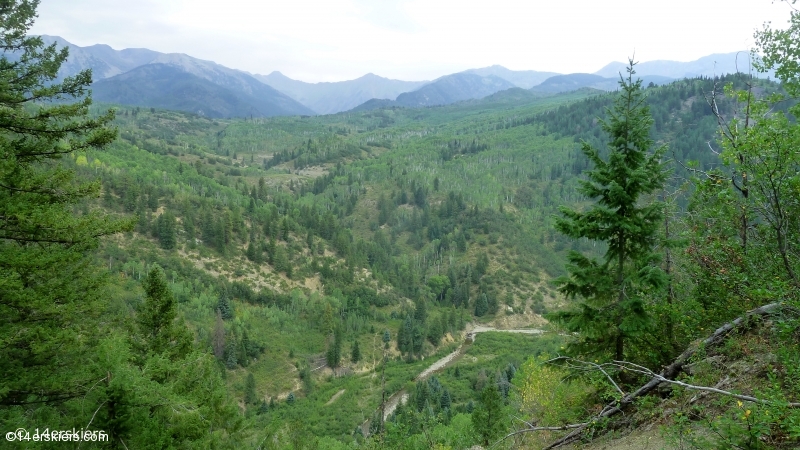 Then, there it was, at the foot of Marcellina – the Ruby Anthracite.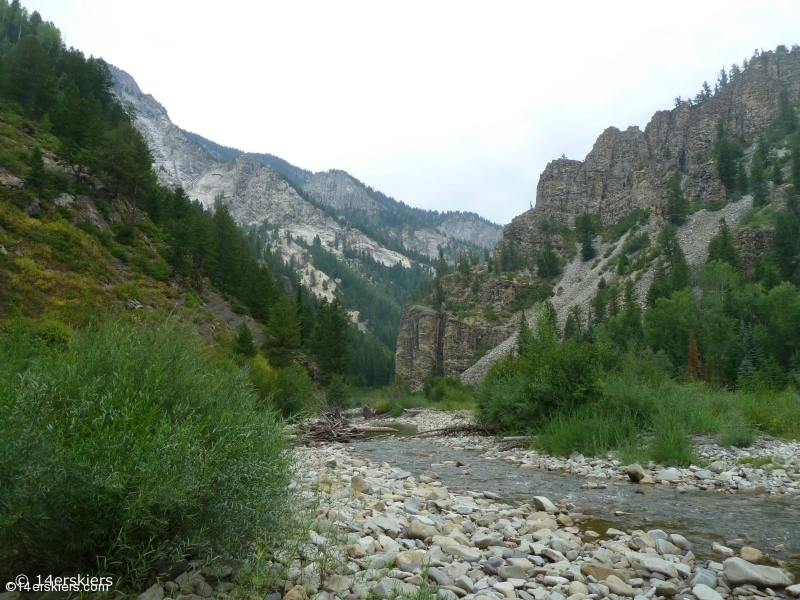 The gorge was beautiful. But, I wanted to explore a little bit on the other side. The creek crossing was not terribly obvious as the trail spit out to the creek in a different spot than that actual crossing. Eventually, I found the true crossing with this sign.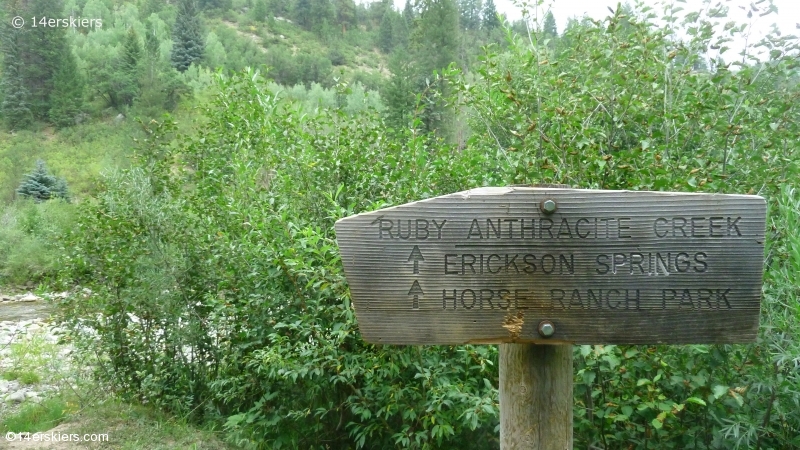 As Eddy and I climbed our way out of the gorge, we passed through a very lush forest and the trail occasionally faded. We even saw an owl.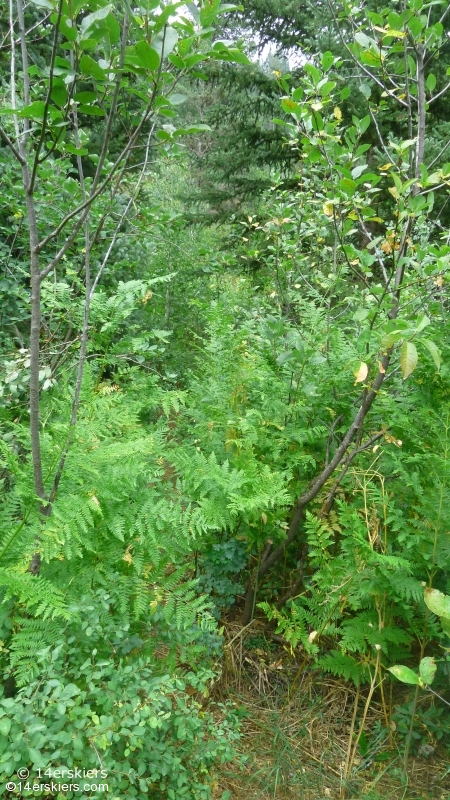 Eventually, the path emerged out of the forest and on to a ledge full of sage-brush. There, I took some time to enjoy the views before turning back. The Anthracites towering over the Ruby Anthracite gorge.

What a beautiful hike the Ruby Anthracite is! Less traveled compared to some other trails in the area, it's a fun and very unique area to explore!
Aside from skiing, biking, and all outdoorsy things,
Brittany Walker Konsella
also loves smiles and chocolate 🙂 Even though she excels at higher level math and chemistry, she still confuses left from right. Find out more about
Brittany
!
Latest posts by Brittany Walker Konsella (see all)
Summary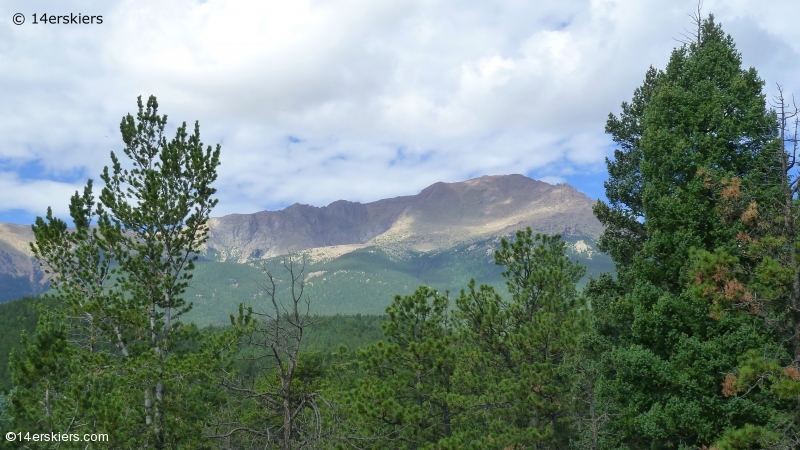 Article Name
Description
Located near Kebler Pass, the Ruby Anthracite Trail is a beautiful area for hiking in the summer and fall near Crested Butte!
Author