TR: A New One (For Me) In Crested Butte
(Last Updated On: July 10, 2012)
I like new trails and I cannot lie (at this point I had the brief inclination to paraphrase Sir Mix-A-Lot, but then thought better of it). I can't help it- I'd rather ride something new- even a mediocre trail- than ride an awesome classic like Doctor's Park or 401 for the 68th time. One look at my Crested Butte mountain bike guide can confirm just how much I love the feeling of exploration, and the list keeps growing. So when a friend of mine messaged me some directions for a loop that I was largely unfamiliar with, it jumped to the top of my list in a hurry. Scott Yost was up for it as well and we made our way up the familiar trail 412 in Crested Butte South.

Rather than taking the left that leads to 409 and a half, we kept staying right and found ourselves on the newly marked trail 638- the trail we were seeking. Stoked we took the time to check it out: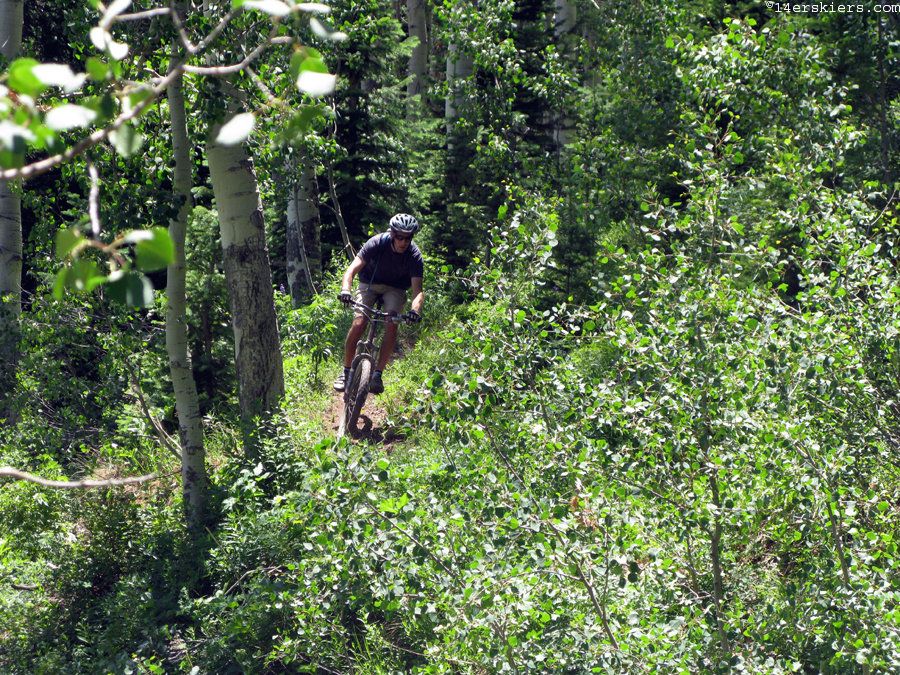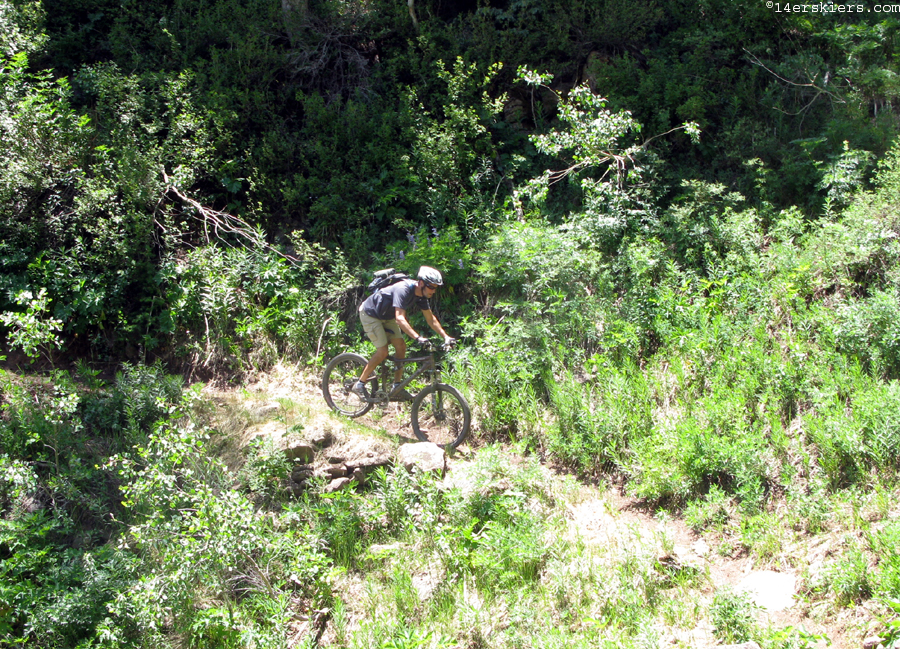 The best part about this trail was that it was actually green here in the shaded, protected parts of the trail, as it alternated between the dark timber forests and open hillsides.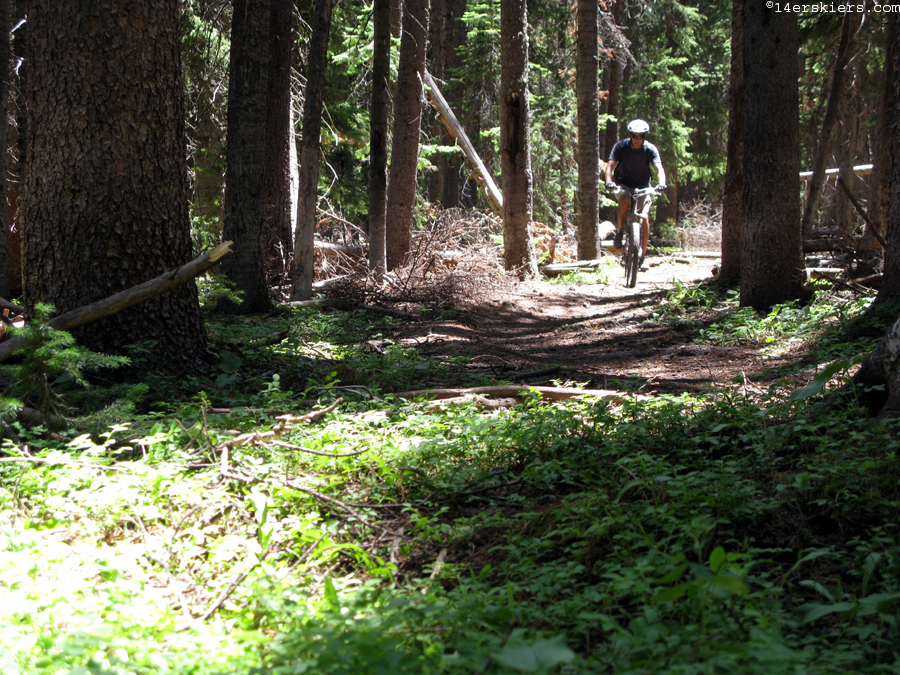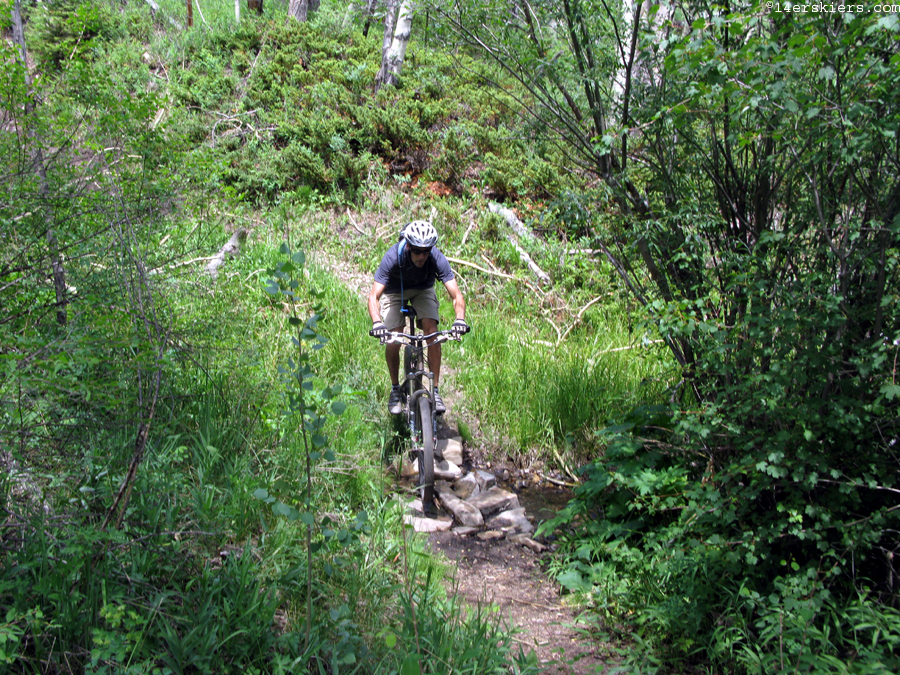 The verdict? This is a good lap- suitable for a quick ride for CB South residents and visitors or as an addition to laps like Reno/Flag/Bear. I'll ride it again, without a doubt. Unless, of course, new trails keep popping up. Thanks again, GG, for the recommendation.
____________________________________________________________________________________________________________________________
Support 14erskiers and help yourself: FOX SALE at HucknRoll.com – Save up to 80% Off Now – CLICK HERE
Frank
loves snow more than anything... except his wife.  He ensures his food is digested properly by chewing it 32 times before swallowing.He is a full-time real estate agent serving
Crested Butte and Gunnison
and would be honored to send you his
monthly newsletter.
Latest posts by Frank Konsella (see all)