(Last Updated On: September 23, 2015)
A few days ago, I crashed my bike on the Upper loop trail. I wish I could say that I was doing something really gnarly, or I crashed while being chased by wolves, mountain lions and bears, but it wasn't that interesting. Just a spot I'd ridden about a thousand times or so. Thankfully, the only damage was some extensive road rash. Anyway, the point of the story is that I was looking for an easier ride last weekend, hoping to avoid another crash. Since I'd never ridden Lily lake (the one near Kebler Pass, not the one in Taylor Park), Brittany and I thought that might be a good place to explore.
We've ridden our snowmobiles in the Lily lake area quite a few times, but this was the first time in the summer. The lake has always been just a powder meadow for us. We decided to ride this loop in a clockwise direction, which I would have to say is the better direction. This means that we started off on Splain's gulch before getting on the trail.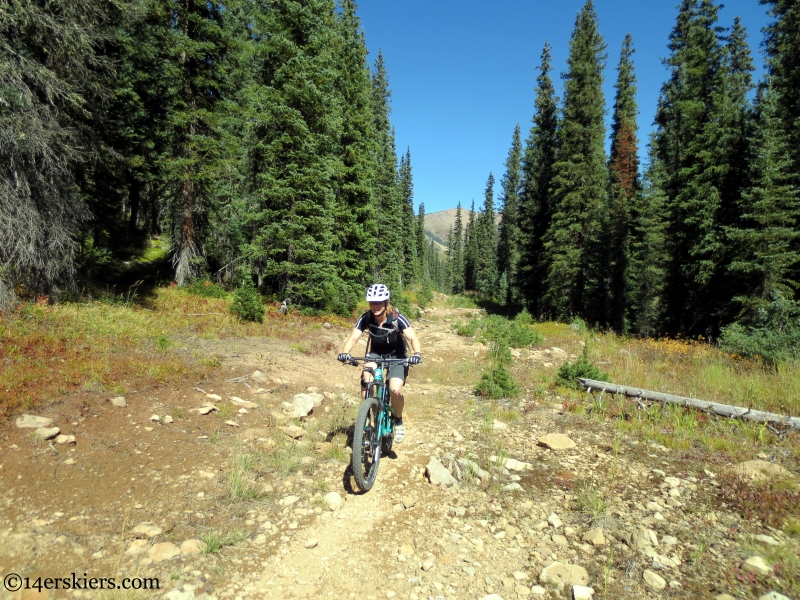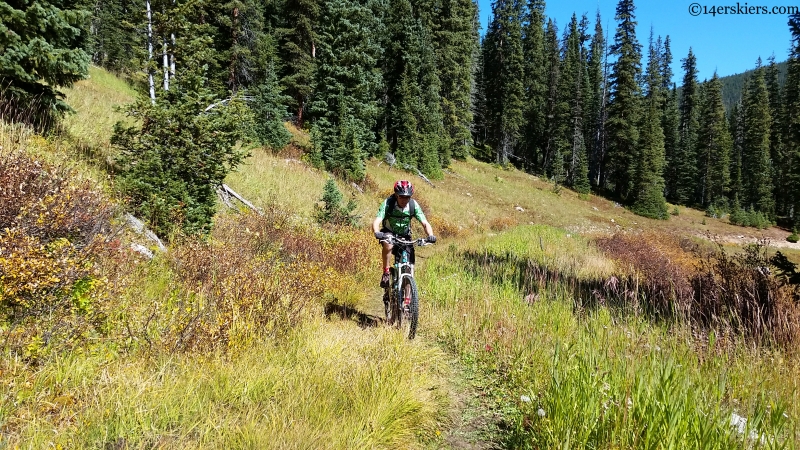 The trail follows an old road grade, and there isn't much elevation change, and passes through the same meadows that makes it popular with snowmobiles in the winter. It was actually really pretty on this perfect fall day.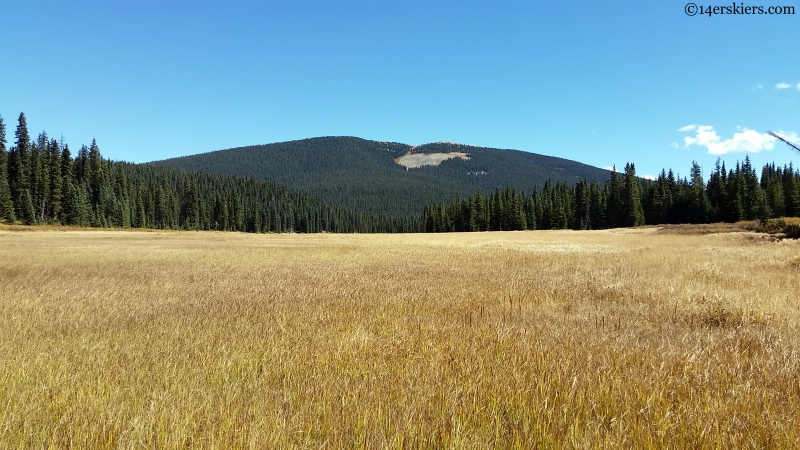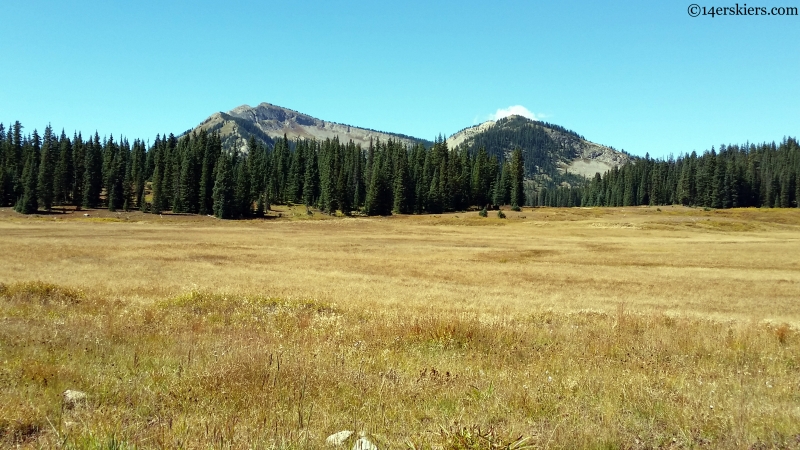 The trail doesn't actually go to the lake, but a short spur trail does. Strangely, the lake is filled with lilies.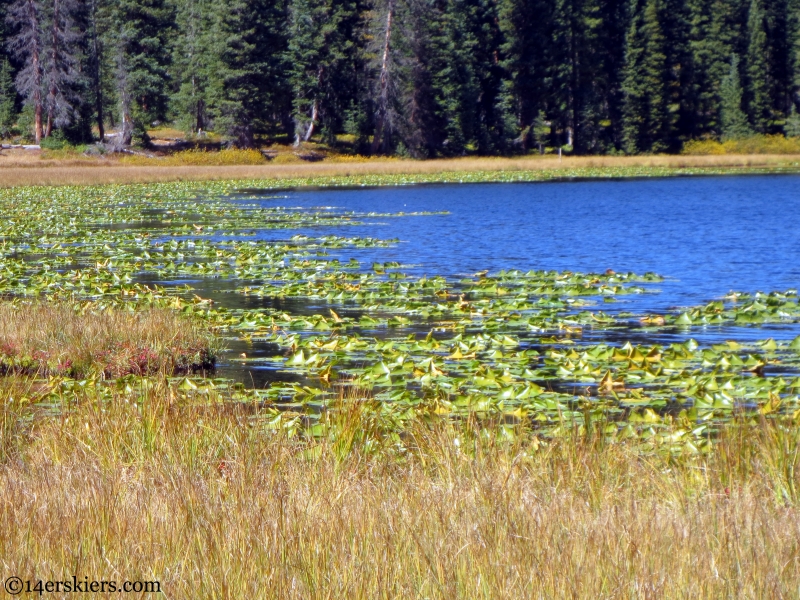 Farther on, there's another spur trail, this time leading to a nice overlook of the Ohio Creek valley: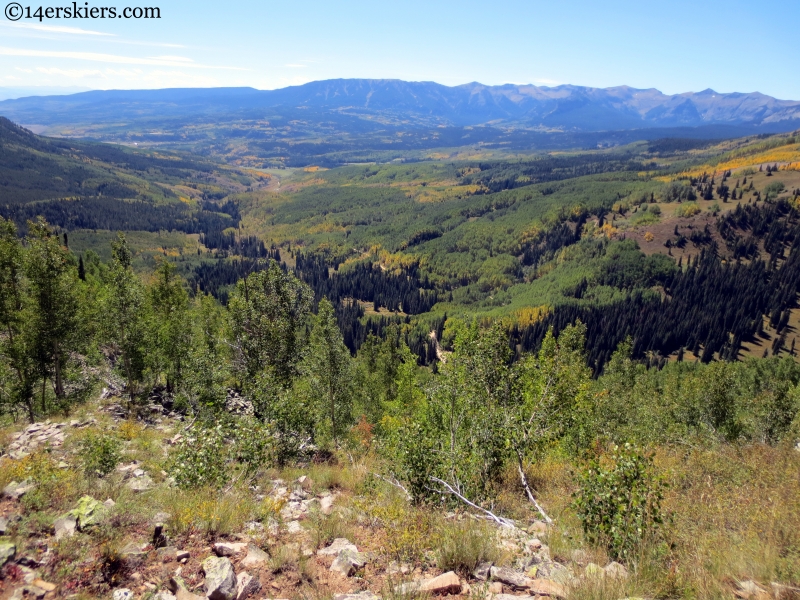 Once we reached Ohio Pass road, we headed towards Kebler Pass and then jumped on the Wagon trail for a short downhill.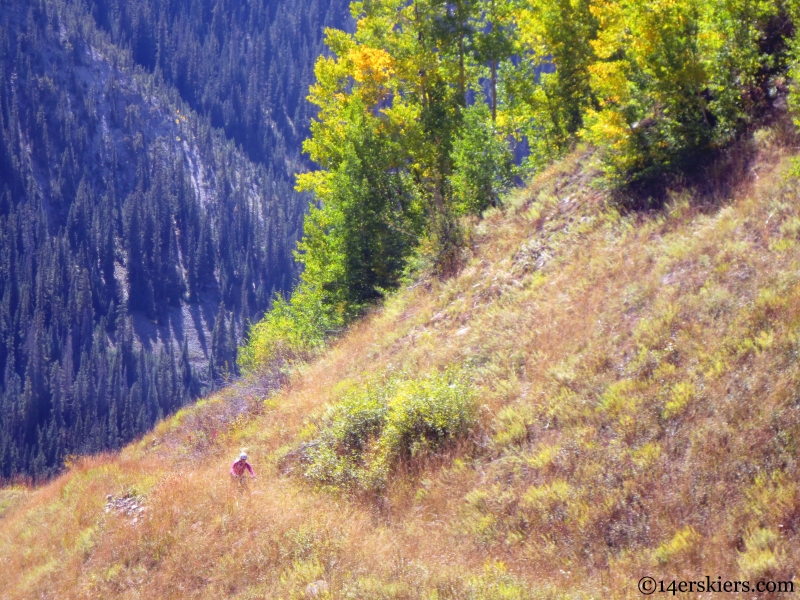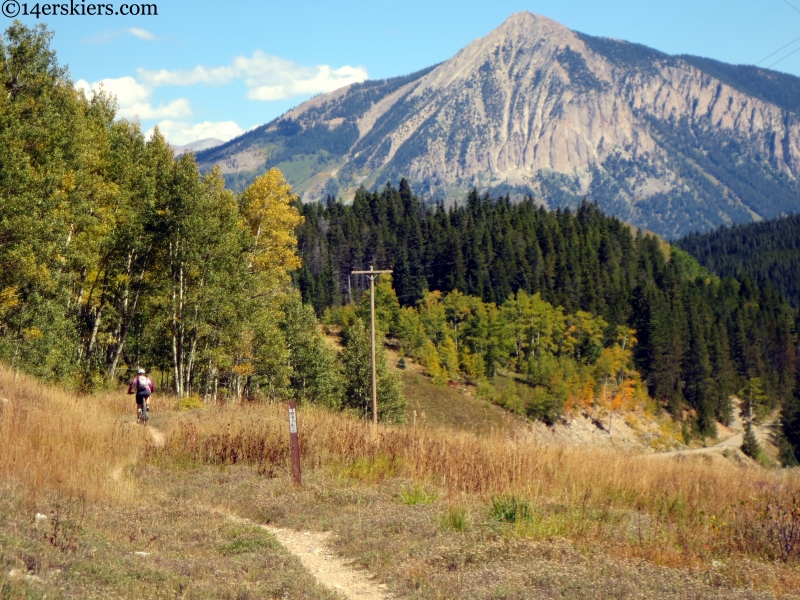 Exploring the Lily lake trail was a good call for us last weekend, and I managed to keep the rubber side down this time. There are more exciting trails in Crested Butte, and while it was fairly scenic, I don't think the Lily Lake trail will be joining my list of "must-do" trails every summer. I'm sure others may think this is the greatest trail in the valley, however.
By the numbers:
(Starting at the winter closure trailhead on Kebler Pass)
13.4 miles
1 hour, 40 minutes
Frank
loves snow more than anything... except his wife.  He ensures his food is digested properly by chewing it 32 times before swallowing.He is a full-time real estate agent serving
Crested Butte and Gunnison
and would be honored to send you his
monthly newsletter.
Latest posts by Frank Konsella (see all)
Summary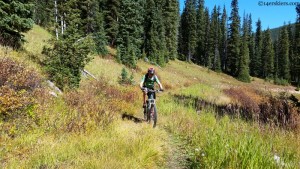 Article Name
Description
Mountain biking trip report including mileage and time on the Lily Lake trail near Crested Butte, CO
Author