(Last Updated On: July 18, 2012)
Last Saturday, Brittany and I attended a beautiful wedding in the Aspen area (congrats Dave and Mel), and I was looking to do some riding in the area on Sunday. Brittany's back has been bothering her every time she rides her bike, so she went climbing up Independence Pass instead, but thankfully another wedding guest and friend, Hillary, was up for some Roaring Fork valley explorations as well.
Numerous people recommended the Rim trail, among others, so that was the first trail we went to. We went in the clockwise direction, which indeed seemed to be the best direction although a couple of other riders were riding in the opposite direction. The trail ascends through Scrub Oak (a bit of a novelty for a Crested Butte rider like me), then connects open ridges very reminiscent of Fruita's 18 road. Hillary arcing it: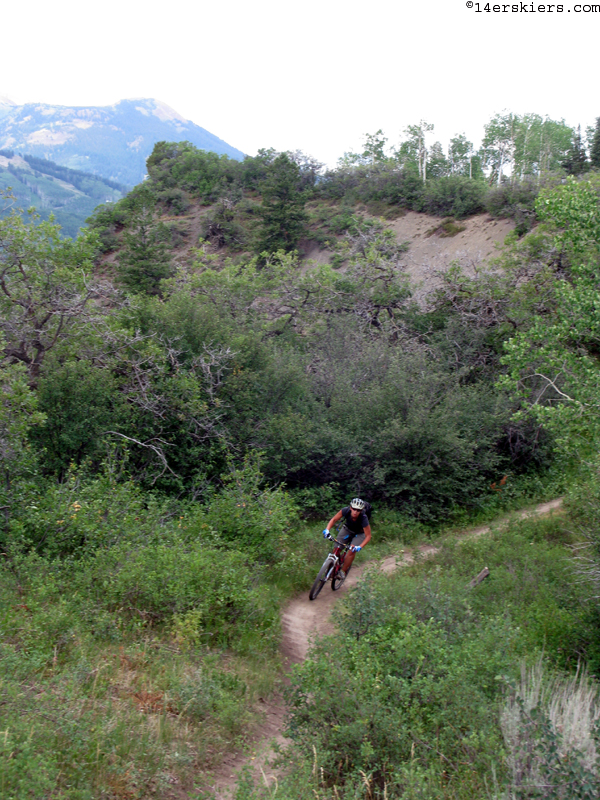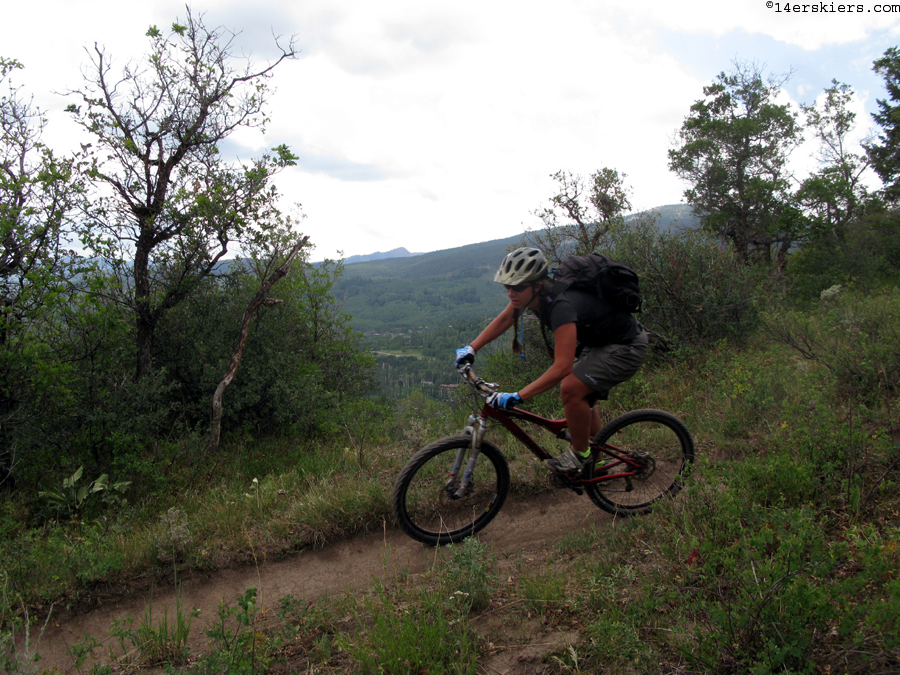 The views of Clark, Capital, and Daly weren't bad either.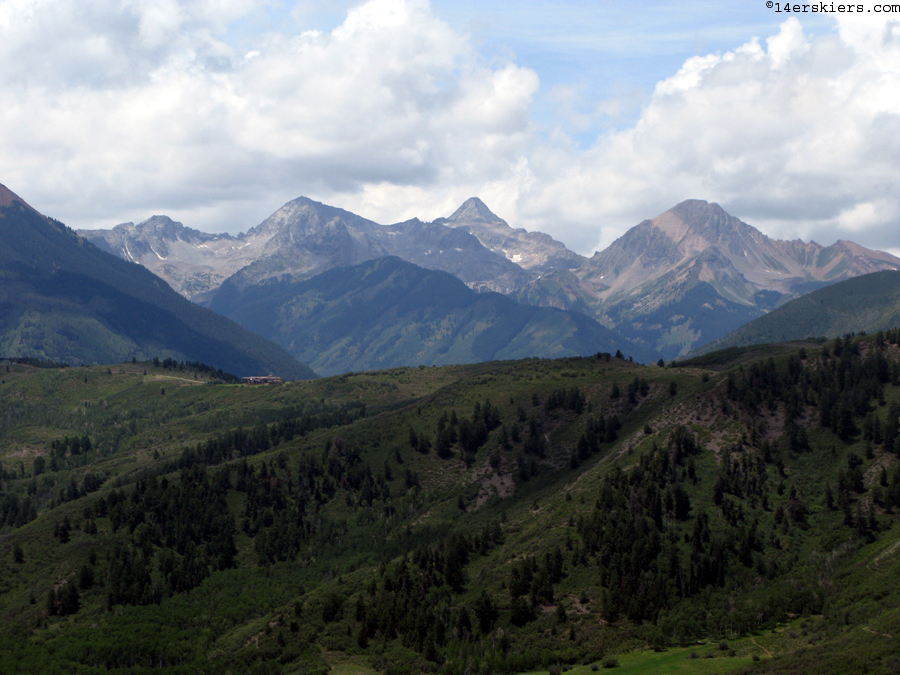 Snowmass ski area looms in the background: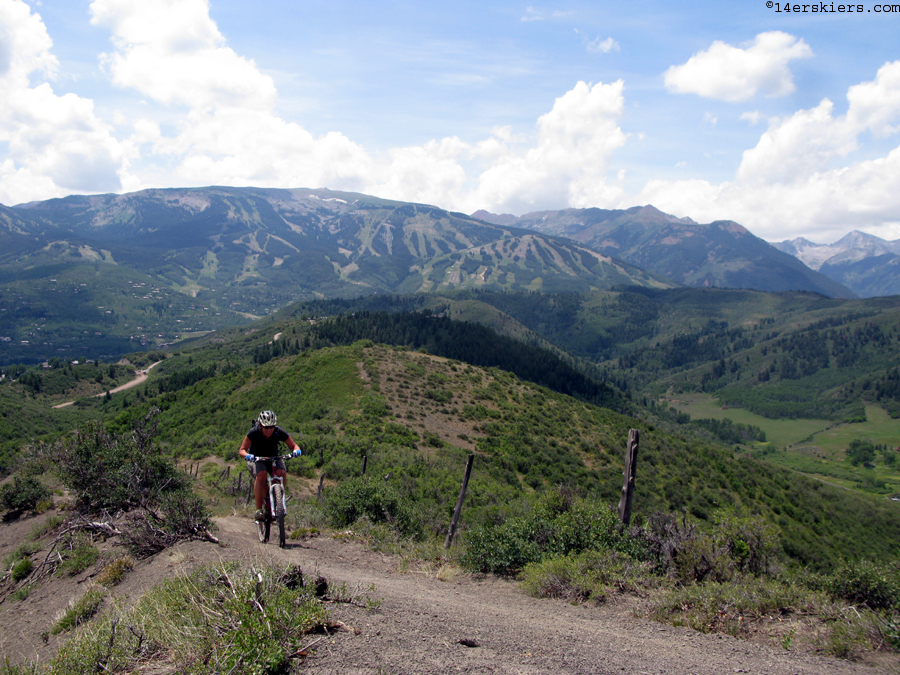 Hillary and I traded exhortations of this trails' pure awesomeness every time we stopped to regroup. I've ridden quite a bit of trail over the years, and this one was an instantaneous top ten hit in my book. My only complaint, in fact, was that the trail was SO fun it was hard to ride slow through the tight twists and turns in heavy foliage- the trail is popular with lots of trail users so you really have to keep your speed in check. Like I said, though, that was hard to do.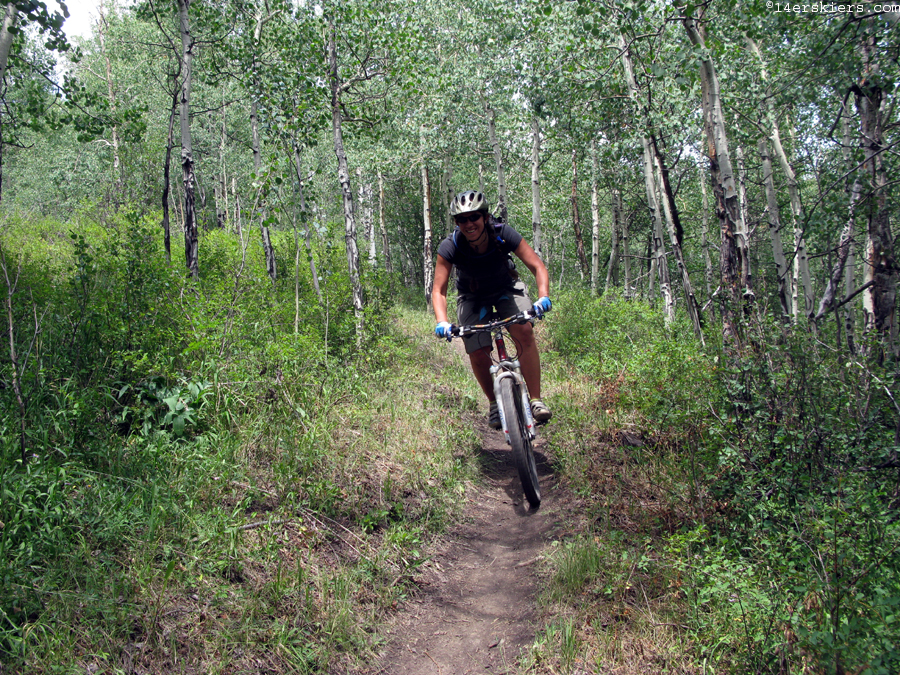 Seven or so miles later, we hit the end of the trail: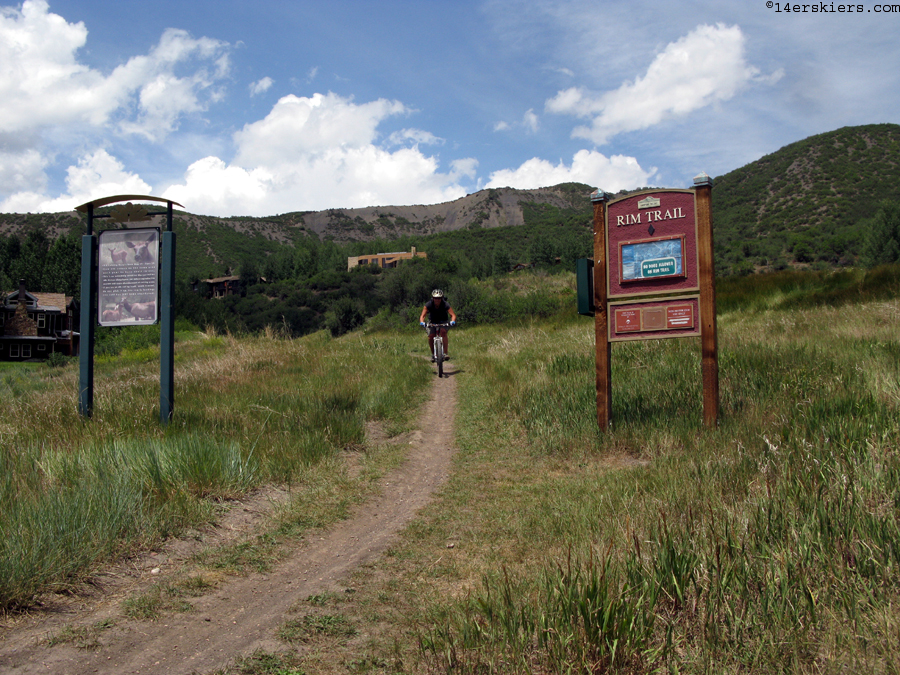 Looping this trail results in a short ride of about 10 miles. Hillary and I headed up the ski area with hopes of riding the famous government trail back to Aspen. Alas, the weather was not cooperating and by the time we reached the start of the Government trail, we were already getting some rain. We headed down on one of Snowmass' "flow" trails back to the base area and then the rain really came in hard. The soil here turns out to be the slickest soil I've ever been on once it turns to mud. I went down hard and then watched all the other riders slipping and sliding and falling down the mountain. Pure comedy- if the trail had been covered in ice, it wouldn't have been any slicker than the mud.
____________________________________________________________________________________________________________________________


Frank
loves snow more than anything... except his wife.  He ensures his food is digested properly by chewing it 32 times before swallowing.He is a full-time real estate agent serving
Crested Butte and Gunnison
and would be honored to send you his
monthly newsletter.
Latest posts by Frank Konsella (see all)