Scarp's Ridge to Peeler 4.4.12
(Last Updated On: April 9, 2012)
As bad as this season has been here in Colorado, we've been able to eke out a surprising number of new (to us) descents. Normally in late March and early April, we're concentrating on steep powder lines like the Green Lake chutes and the S-tube. This season, I'm still leery of the snowpack- or else access is already a pain, as it is in both of the examples I mentioned. So we've been skiing "out of the box" and skiing some different tours than normal. Some friends of mine recently did an Irwin area tour that sounded pretty fun, so Ben Furimsky and I modified it a little and set our sights on the couloirs that drop off of Scarp's ridge and the big North facing Peeler Peak bowls.
Afley's SE face is still "in and thin". Meanwhile, the foreground is a bit dry on the ridge- as is the trail that traverses this area. Dry trail…hmmn. (coming soon)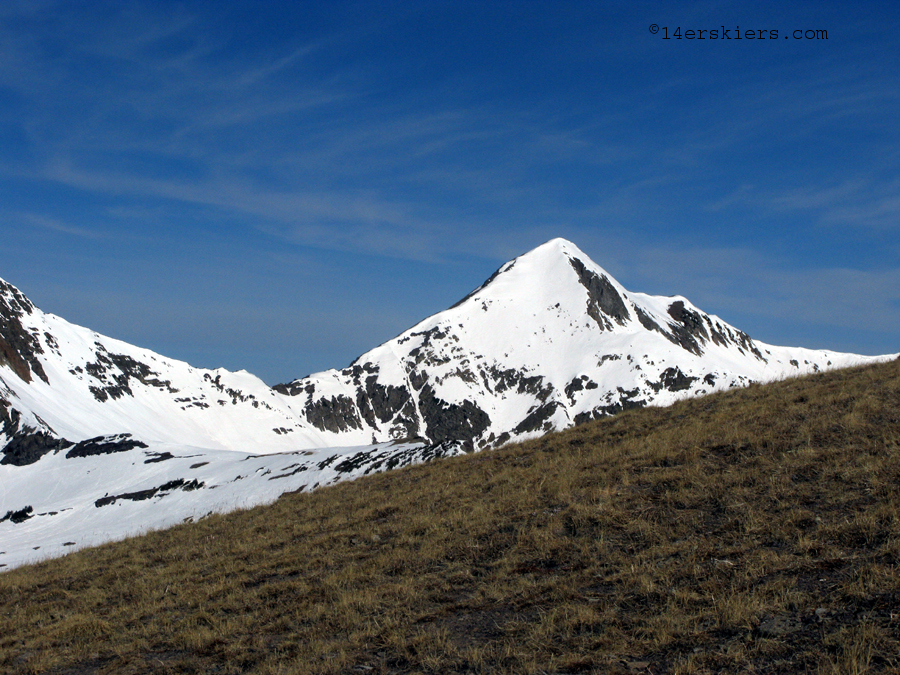 Ben drops in- a solid 15′ away from the sleds: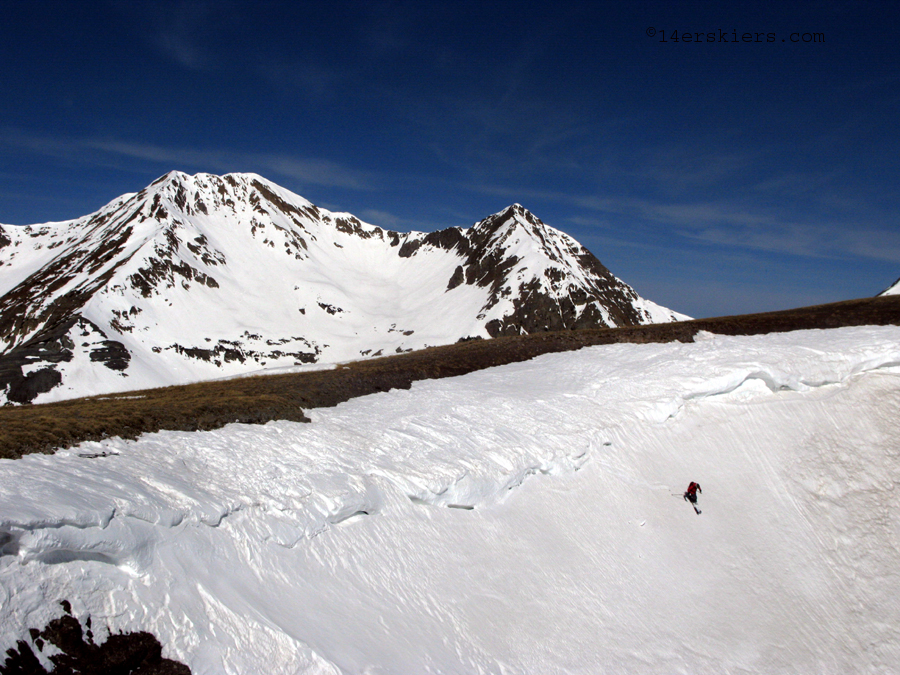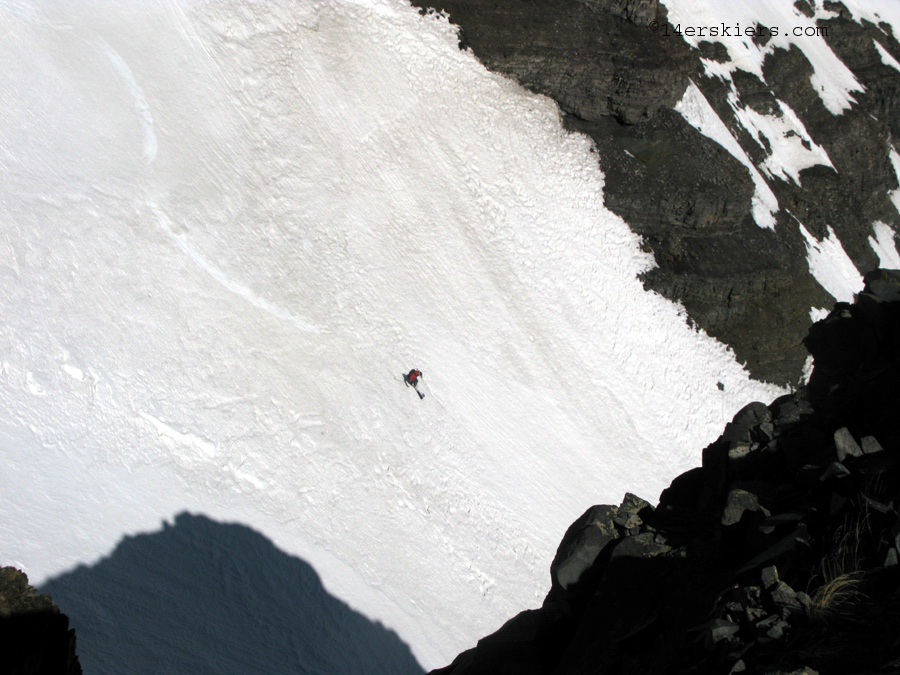 From the bottom of the couloir, we headed towards Peeler. Normally this is a fun snowy ridge, but it's already melted out this year with lots of little pungee trees in the way of easy travel. The dry Oh-Be-Joyful valley and Crested Butte from the summit: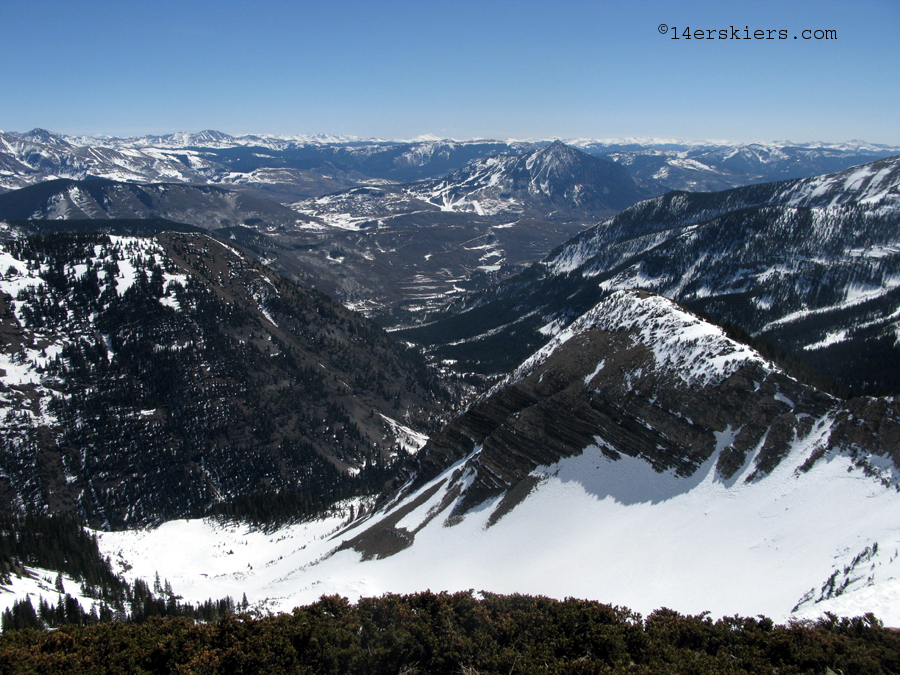 We had heard via the CBAC that a small storm had dropped a few inches at the Schofield Snotel site, but that certainly wasn't the case here on Peeler. Maybe a trace. Oh well. Look, it's the best pow turn of 2012: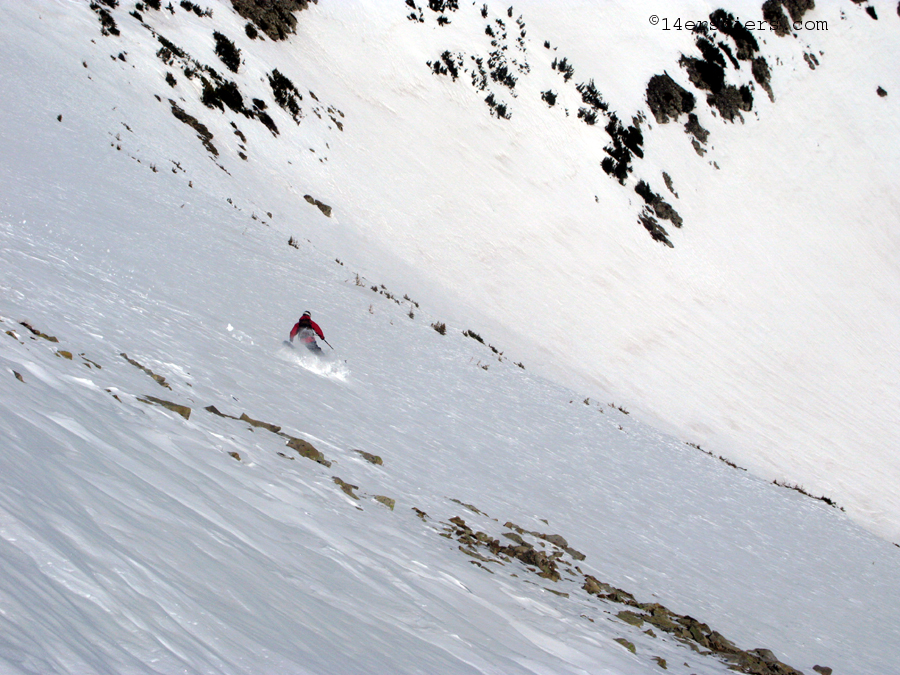 We found a Porcupine tail and Ben got excited about all the new flies he could tie with the fur: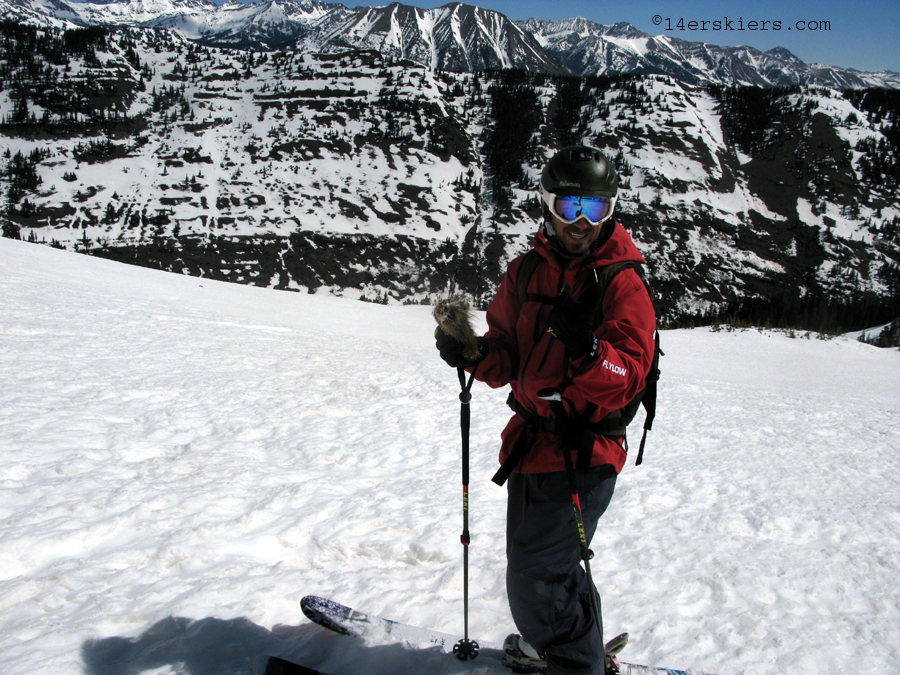 The poor thing had one last surprise, though: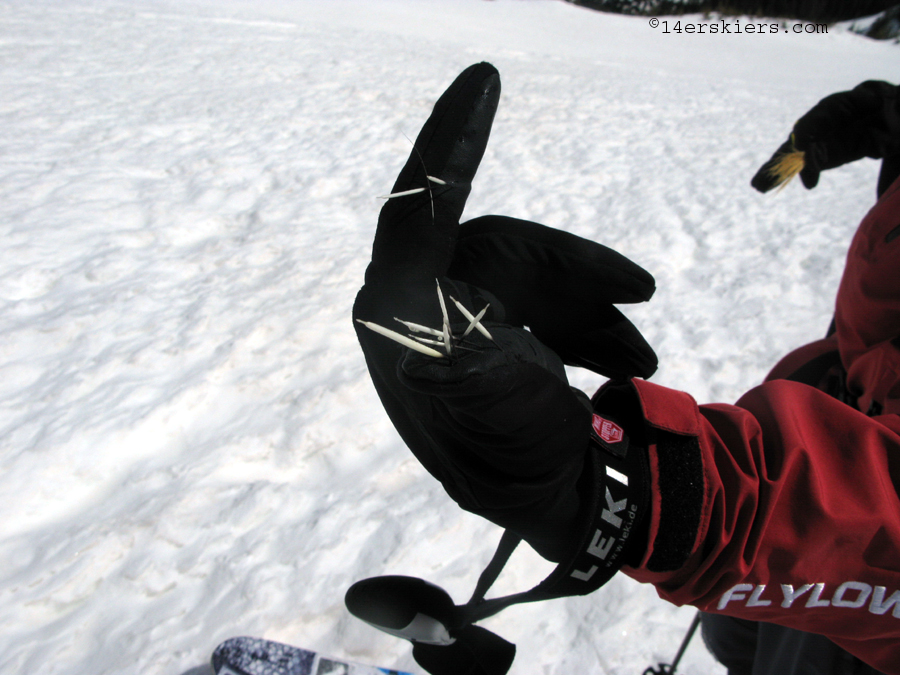 The lower pitches of Peeler were surprisingly excellent corn. All in all, we dropped about 2500′ to Oh-Be Joyful creek. Looking up the last pitch. This would be so good in powder, but tough to get to on a regular basis.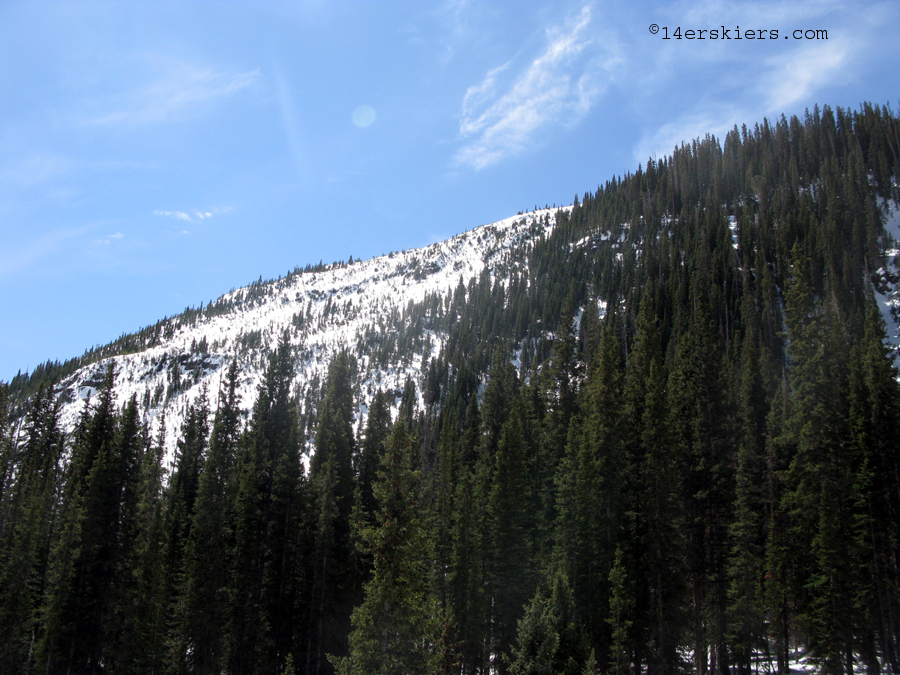 We worked our way up the valley, which wasn't easy at first.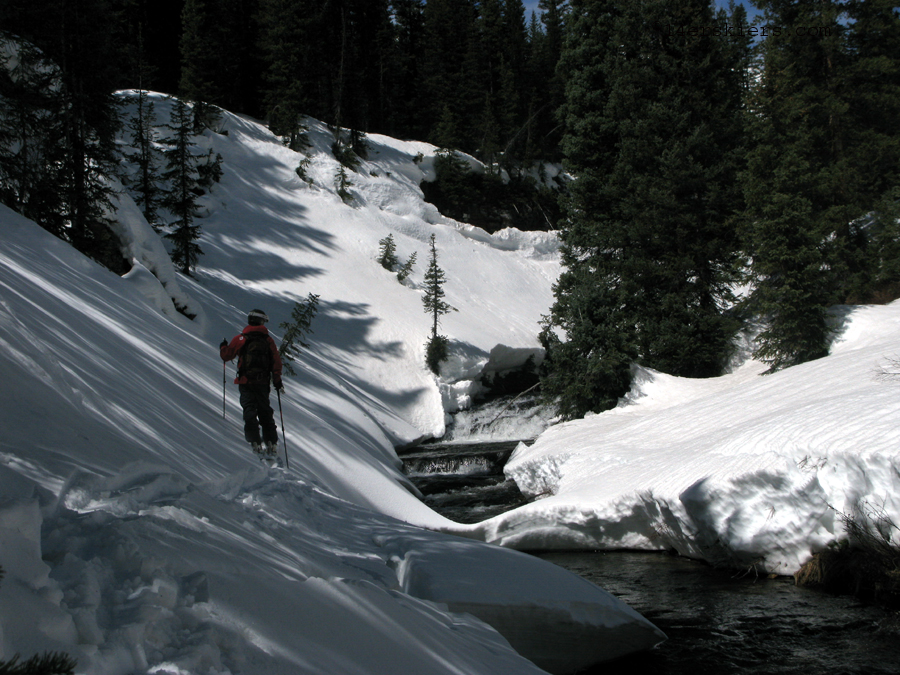 Beautiful views of Afley, Oh-Be Joyful, and Hancock: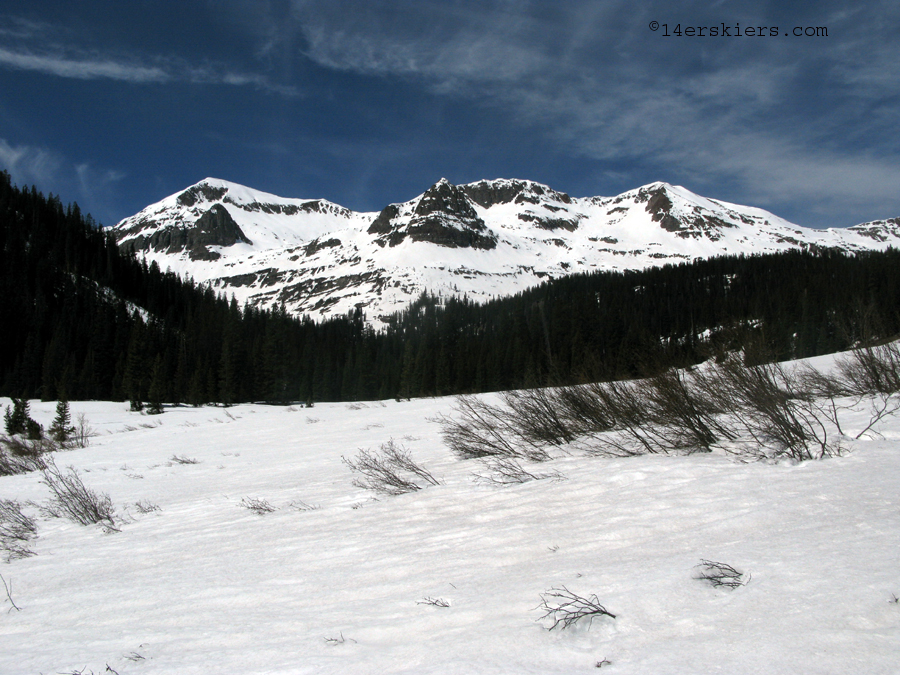 Usually you can't see Purple's S-couloir in all its glory. Except from here: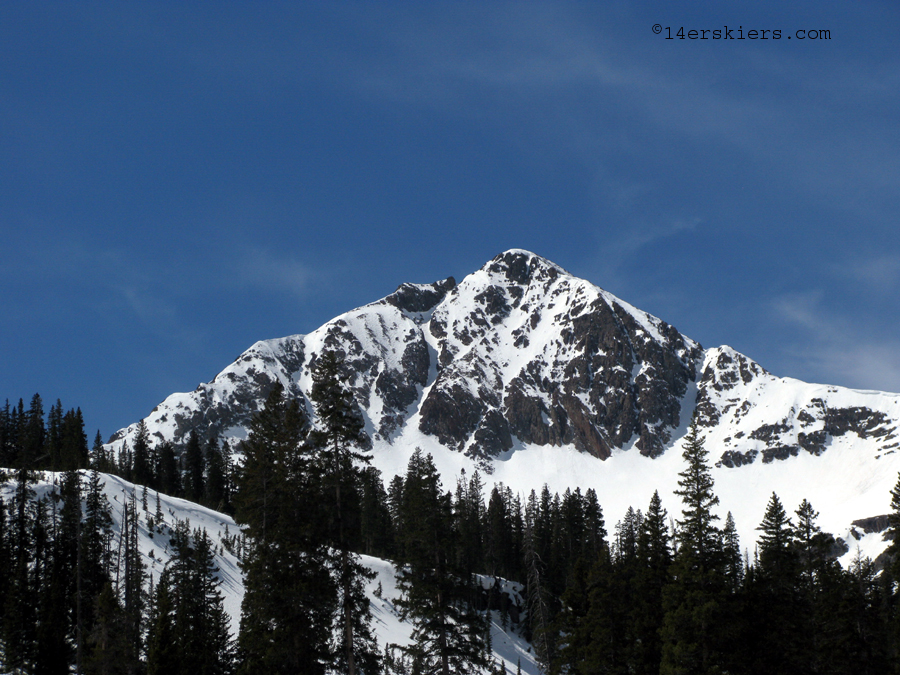 This roundabout back towards Scarp's ridge took a bit longer than we had anticipated. That's the price you pay when you get to start at the top and ski down. It took forever, but we finally made it to Star Pass (aka the other Star Pass):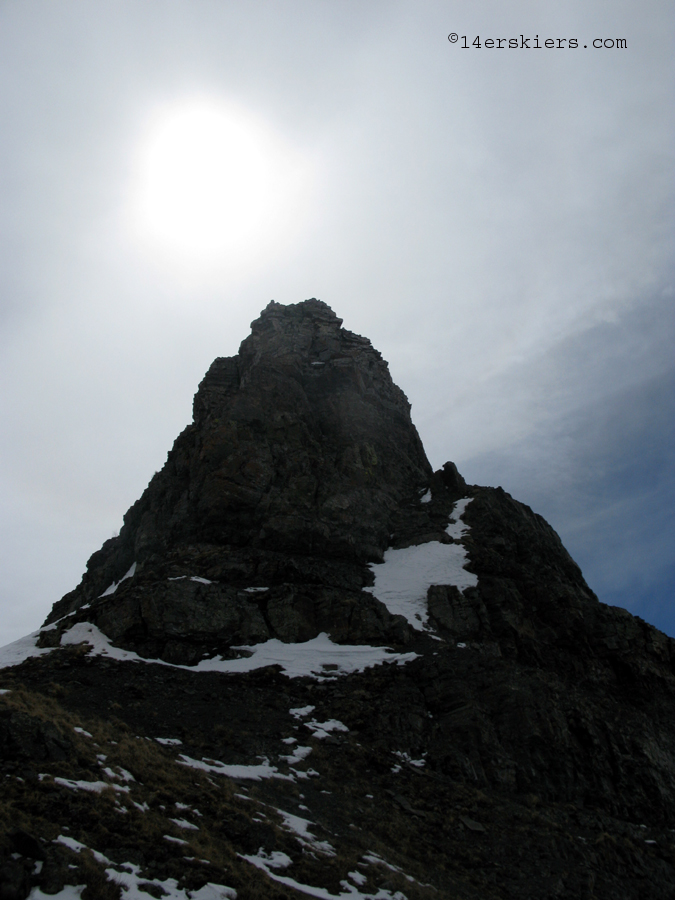 Ben nearing the pass, with Democrat Basin behind: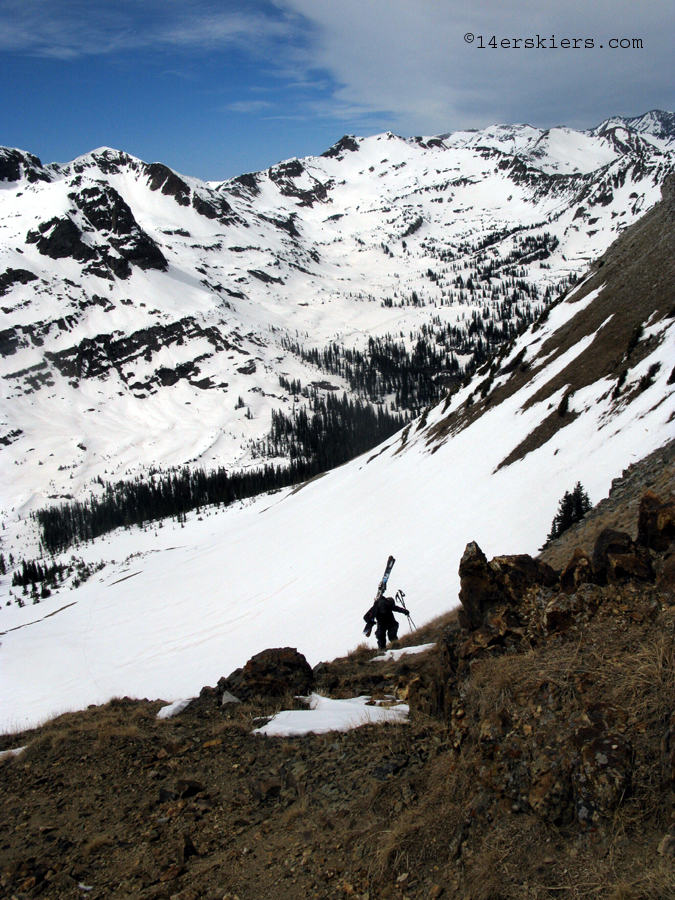 At this point, my camera battery, which I had been nursing all day long, finally died. We traversed around, booted up one of the Scarp Ridge couloirs, and walked dry trail back to our sleds. So I got to check off the Scarp couloirs on my list. They're short, but very visible from CBMR, so it will be nice to look back at them and remember this crazy year.
____________________________________________________________________________________________________________________________
Frank
loves snow more than anything... except his wife.  He ensures his food is digested properly by chewing it 32 times before swallowing.He is a full-time real estate agent serving
Crested Butte and Gunnison
and would be honored to send you his
monthly newsletter.
Latest posts by Frank Konsella (see all)