TR: Baldy in "Mayrch" (31 Mar 2012)
(Last Updated On: April 9, 2012)
After finding some good turns on Baldy the weekend before, we decided to head out to the same area again the following weekend. This time, we brought our visiting friend, Jim, and checked out a new line on the east side.
We began early, snowmobiling up Washington Gulch, and skinning up this southeast-facing bowl.

It didn't take long for us to reach the ridge, which we followed to the true summit. Lots of cool looking frost hoar decorated the ridge along the way.

Just past the summit, we found a dogleg couloir that emptied into the eastern basin. But due to an overhanging cornice and some funky snow conditions, the entrance was tricky. We decided to save it for another time. But, Frank kept checking it out anyway 🙂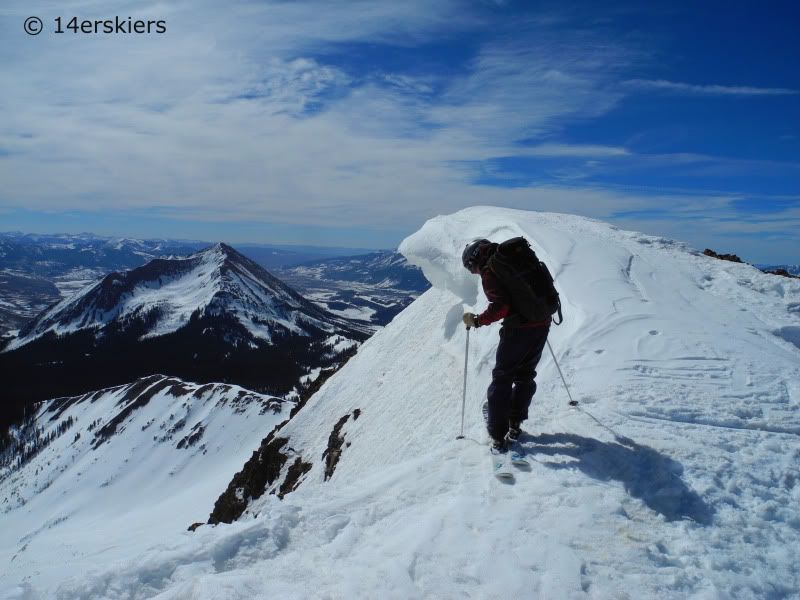 We followed the ridge to an easy entrance into the east facing bowl.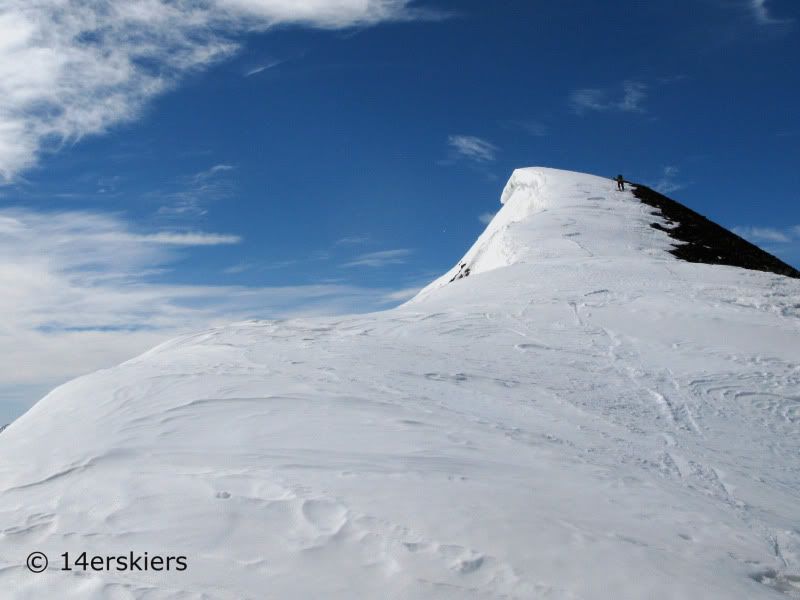 Frank dropped in first.

Jim.

Me.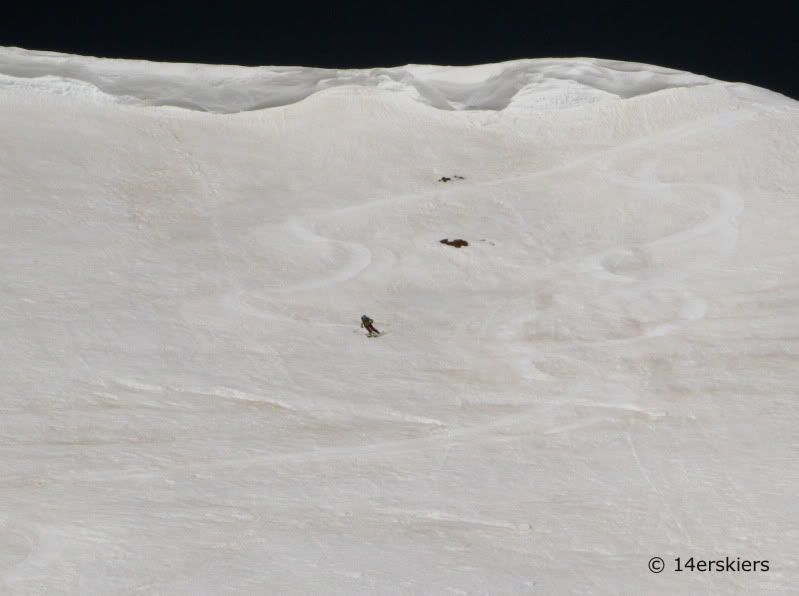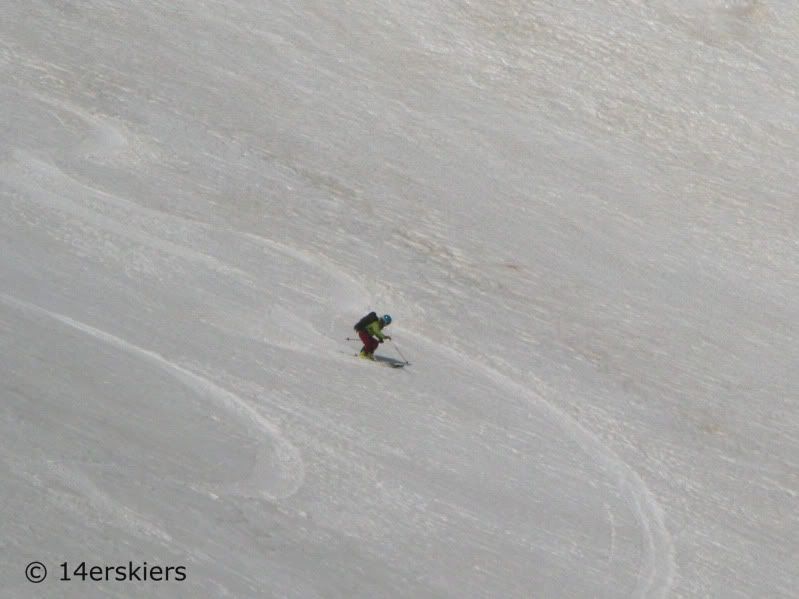 After skiing the eastern bowl, we traversed skiers right toward an eastern ridge. I got this photo of the couloirs that empty into the eastern bowl. The one we had in mind is the obvious dogleg on the right.

We booted up to the ridge.

And then we kept going.

And going.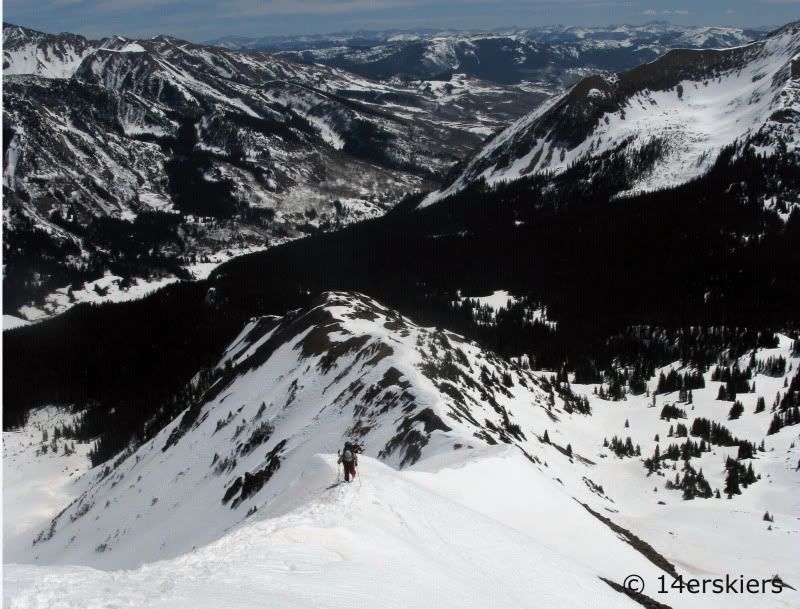 And going, until we were near the summit again. This time, we veered south, intending to ski the south facing bowl.

The south face had some good snow to offer. Me.

Frank.

Catching some air.

Jim.

As we loaded up the snowmobiles to return to the trail head, I took time to pause. With snow conditions rapidly deteriorating, portions of dirt road being exposed, creeks running wet, and an out-of-town trip planned for the following week, I realized that there was a good chance this would be the last time I use my snowmobile this year. Spring has sprung early and March skied more like May. For that reason, I kept calling it the month of "Mayrch". Still, there IS snow and when there is snow there IS skiing. I'll be skiing until I can't anymore 🙂
Aside from skiing, biking, and all outdoorsy things,
Brittany Walker Konsella
also loves smiles and chocolate 🙂 Even though she excels at higher level math and chemistry, she still confuses left from right. Find out more about
Brittany
!
Latest posts by Brittany Walker Konsella (see all)