Refilling Your BCA Airbag Canister: Tips and Tricks
(Last Updated On: March 5, 2012)
When it came time for us to buy airbag packs, one of the big questions we had was what traveling with them might be like. Obviously it isn't an issue for roadtrips, but for flying would an airbag pack prove to be a minor inconvenience or a major hassle? That was our question, and our recent trip to Alaska provided the perfect opportunity to discover an answer.
First off, here's the official info from BCA, complete with an instructional video. Ideally, wherever you're visiting has a refill center, and in our case in Alaska, we had a couple to choose from in Anchorage. So, after getting our practice pulling the trigger on the airbag back in Colorado and traveling to Alaska, we found ourselves at Dive Alaska. It's pretty simple really- take your empty cylinder and unscrew the two allen bolts seen here: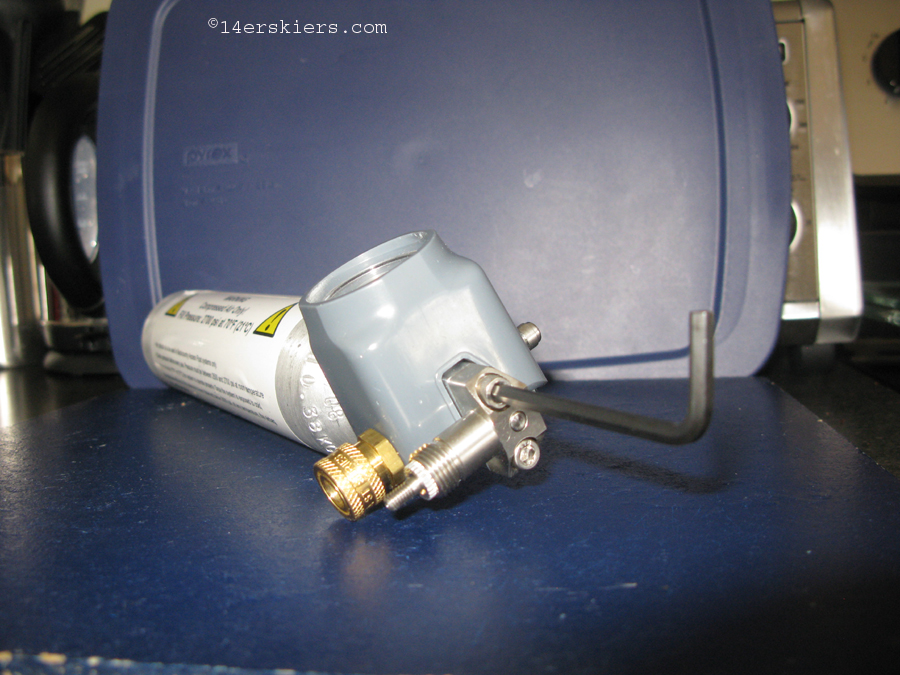 Next, pull the trigger pin out to release the valve stem. The valve stem has a tiny O-ring on it which may be broken or lost when the airbag is activated. While the O-ring can potentially be re-used, it's best to re-grease and install a new O-ring. Your BCA canister came with all these parts, as well as instructions covering all this (the empty looking bag is actually grease):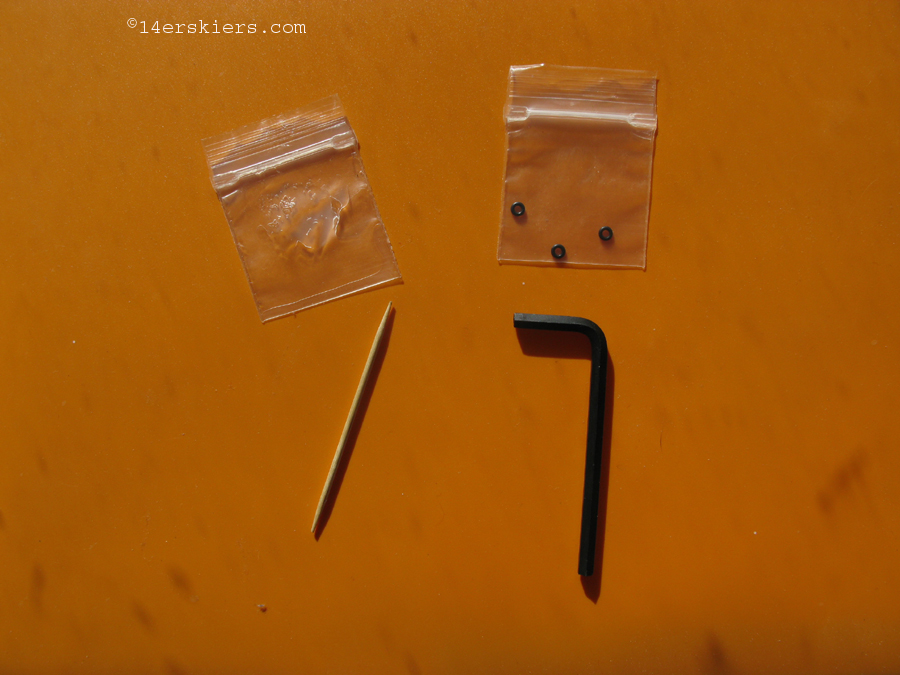 Then your refill center fills it back up, to 2700psi. Because the cylinder will heat up and the pressure will change as it cools down, it may take a while. We did not wait long enough (or Dive Alaska filled it too fast) and we ended up with cylinders just below the recommended pressure by the time we got to Girdwood, 45 minutes away. This is the one thing I'll be paying more attention to in the future- it's best to make sure the pressure has stabilized in the proper range before taking off. Cost was $10 per canister.
Back here in the Crested Butte area, we were able to refill at All Sports Replay in Gunnison. For some reason they're not on BCA's list of refill centers, but they definitely knew their stuff. The cost here was $7.50, and it should be noted that had I done the re-lubing of the valve myself, the cost would have only been $4.00. Pretty good deal for those of us in the Gunnison Valley.
The final verdict: traveling with the Float 36 in this case was just a minor inconvenience, not a major hassle. Check out the smaller Float 18 for the sidecountry:

Frank
loves snow more than anything... except his wife.  He ensures his food is digested properly by chewing it 32 times before swallowing.He is a full-time real estate agent serving
Crested Butte and Gunnison
and would be honored to send you his
monthly newsletter.
Latest posts by Frank Konsella (see all)