Return to Cataract Ridge 9.3.11
(Last Updated On: July 31, 2017)
Late summer and fall is the time to ride the alpine rides, so we headed down to the Rio Grande Reservoir to ride my favorite of them all, the Cataract Ridge section of the Colorado Trail. Joining Brittany and I were Chris Webster, Sydney Dickinson, Hana Fiserova, and Ondrej Hejduk. For a lot more detail on this ride, as well as the possible Wilderness threat in this area, please check out my original Cataract post. So, on with the pictures of the stunning San Juans and Cataract Ridge…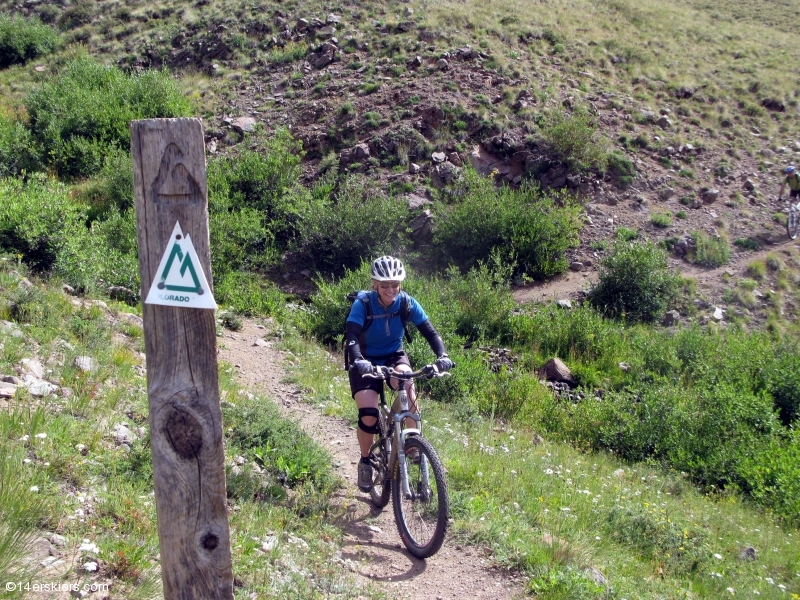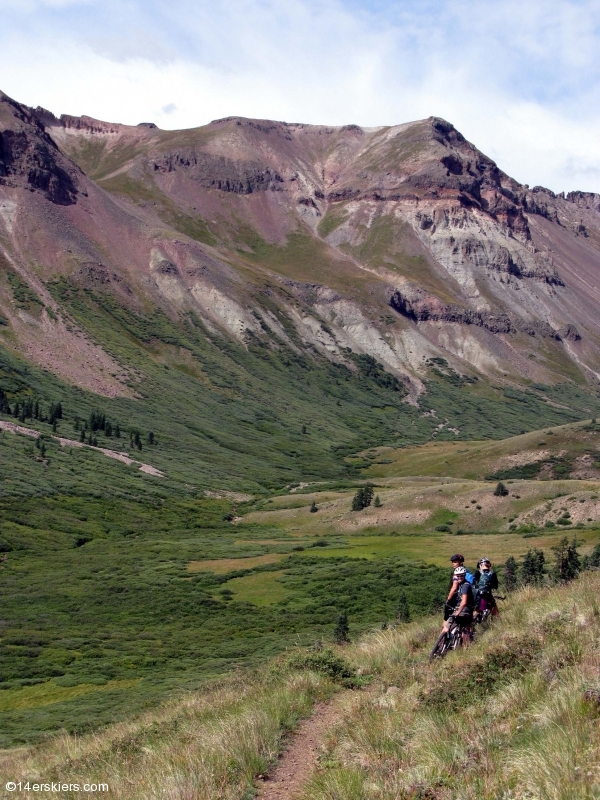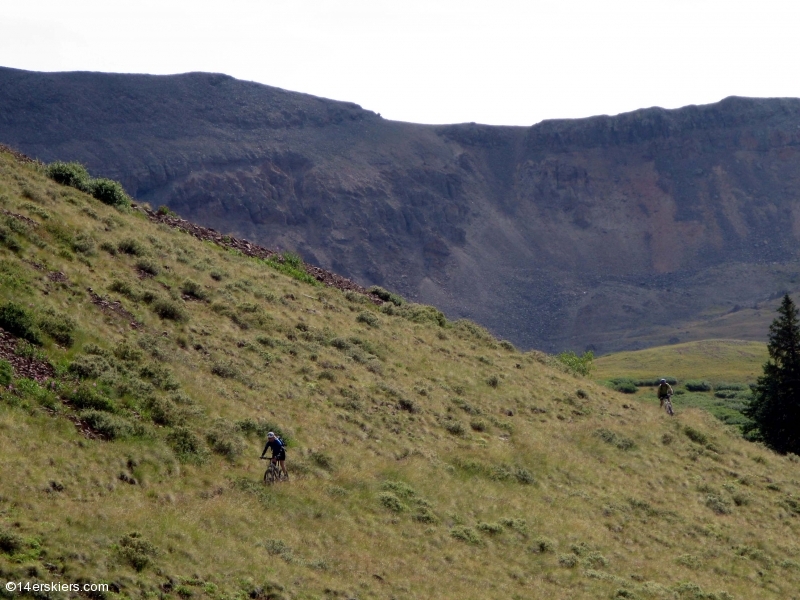 This area is well known for its wildlife, usually in the form of large herds of Elk. This time it was a monster Moose.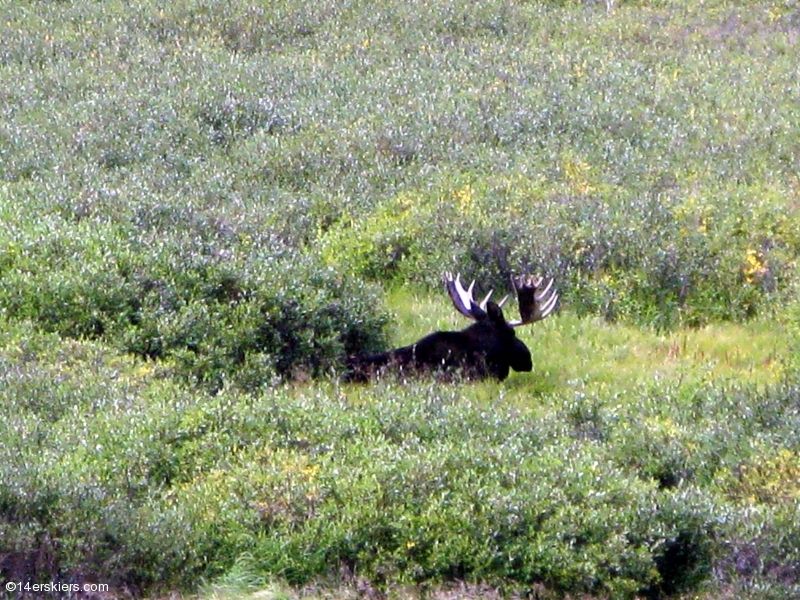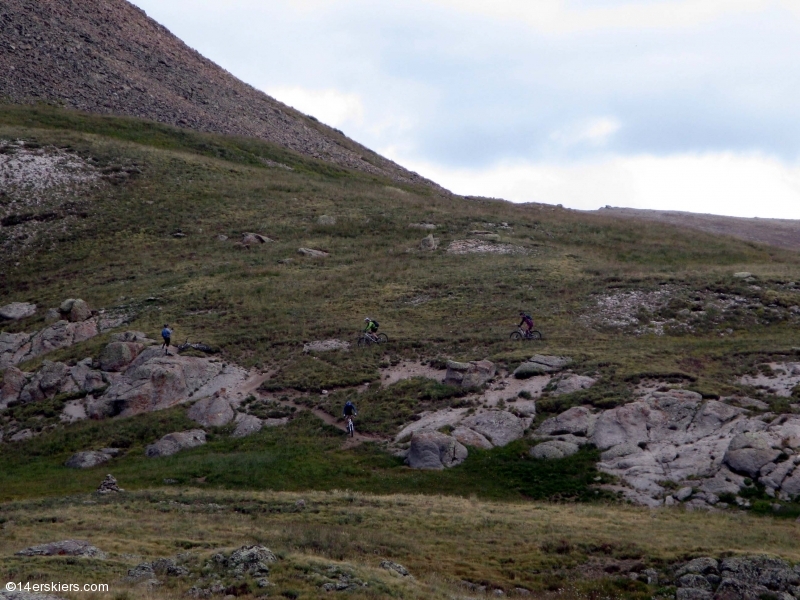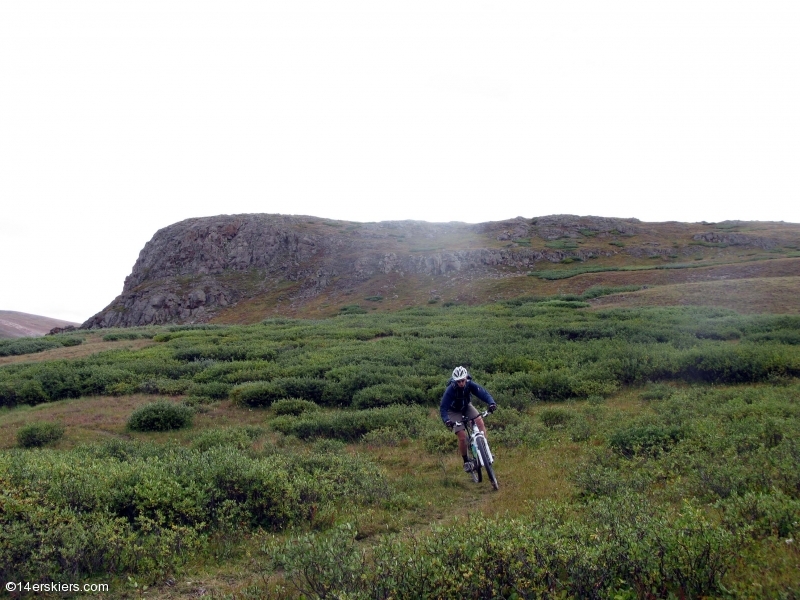 Interestingly, we weren't the only riders on the trail this day. Another large group, out of New Mexico, reached the CT via a number of different routes including West Lost Trail, underscoring just how much good, albeit difficult, riding is in this area. My pedal had exploded at this point, and I was considering bailing so I could get to a bike shop in South Fork, but our new friend Walt offered to let me use his pedal once we got back to camp. Thanks again Walt! Walt in action: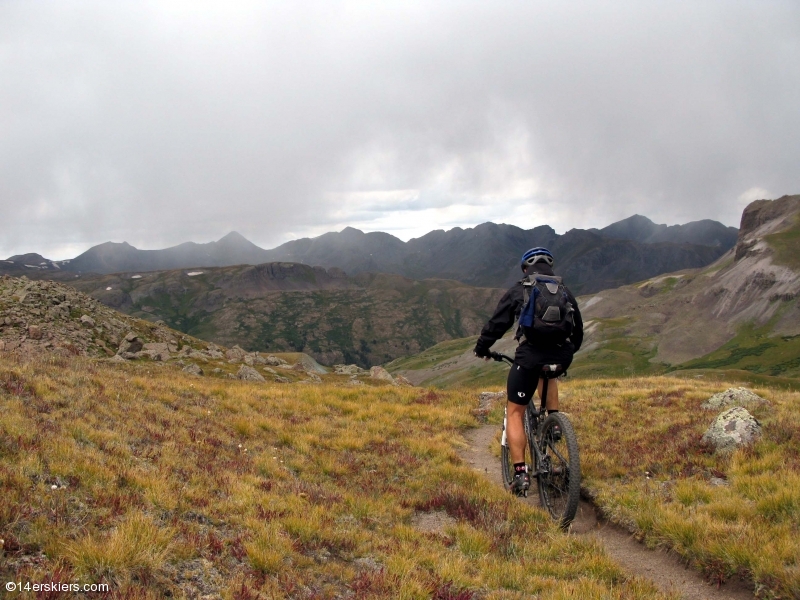 Some scenics- Sunshine and Uncompahgre in this one: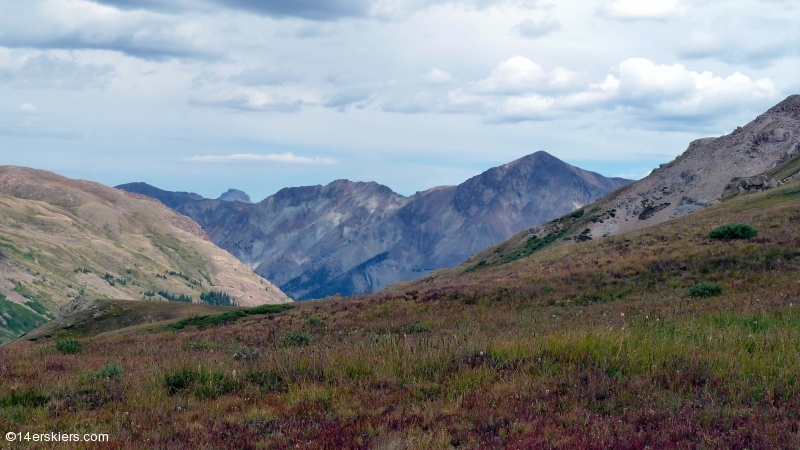 Cataract Lake: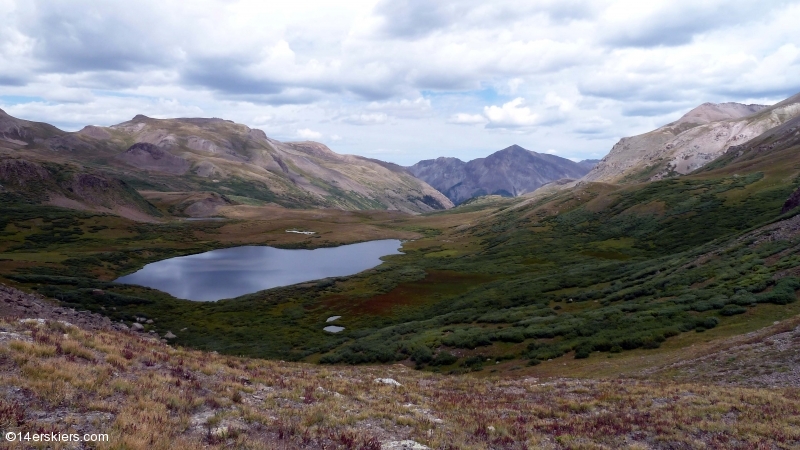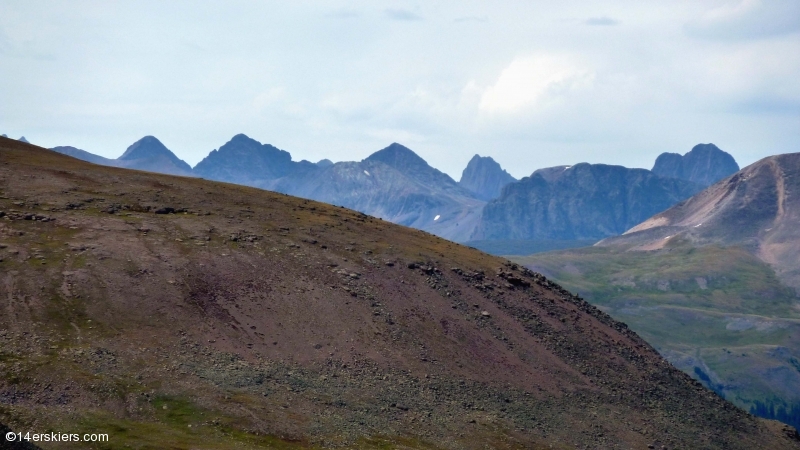 Hana: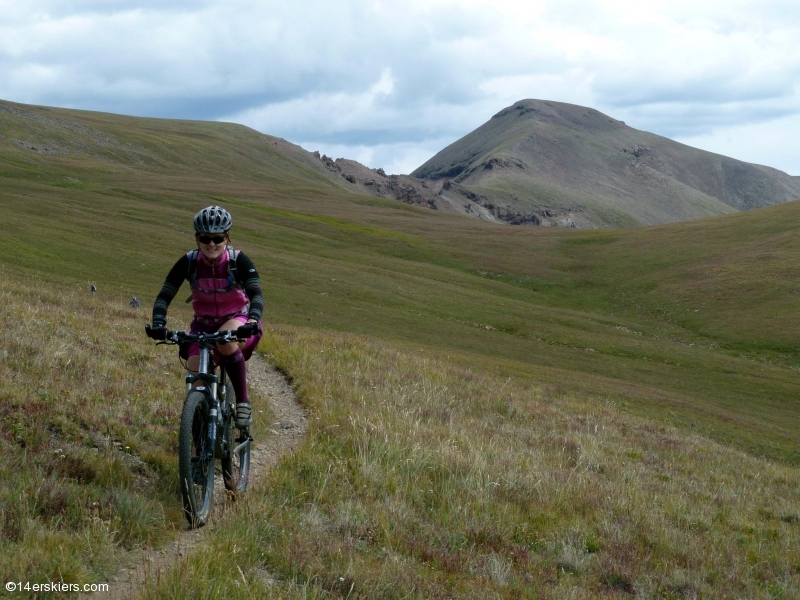 Find the riders: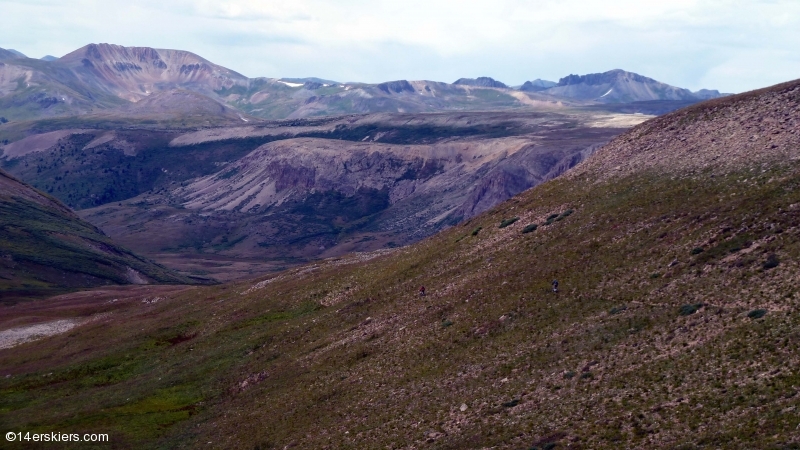 Frank, rounding the corner: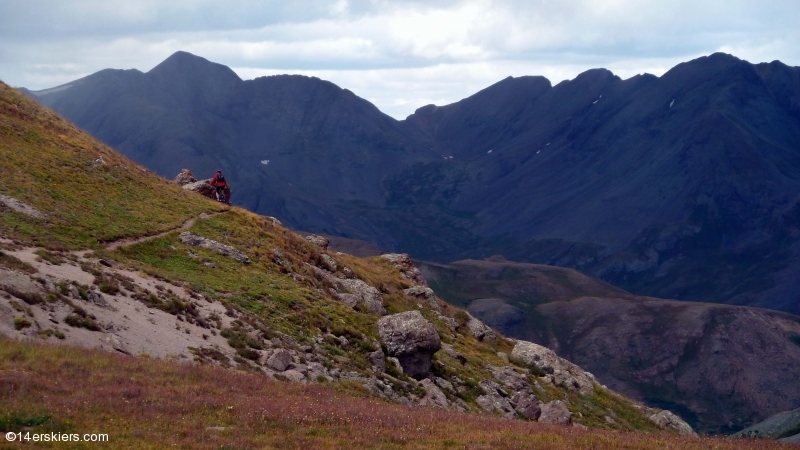 Incoming weather: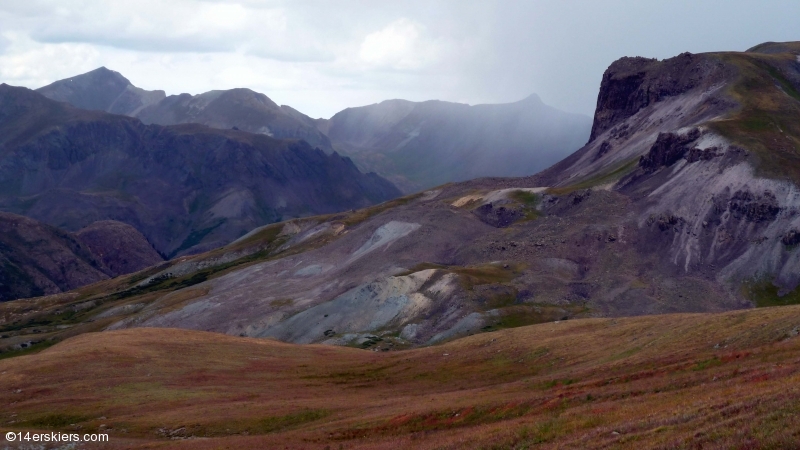 Chris, Brittany, and I decided to bail due to the weather and my broken pedal. We thought we were lined up to ride Middle Pole Creek, but as it turned out, we were in an unnamed, smaller valley right before it. The rain cleared as we fought our way down the willows: (photo Chris Webster)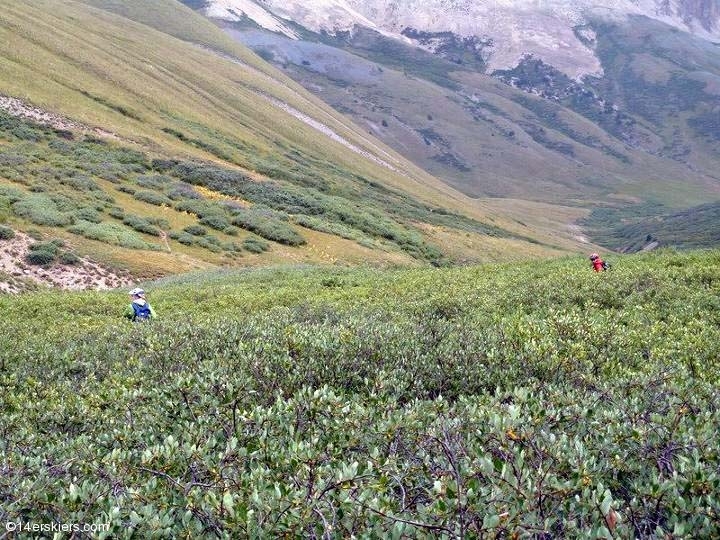 Oops. Should have continued all the way to West Pole Creek as we intended. On the other hand, the storm could have intensified and we might have been wishing for some willow bashing. Walt dropped off a pedal back in camp, so I was able to ride Snow Mesa the following day (TR coming soon). Meanwhile, Walt finished off his goal of riding every section of the CT the following day by riding the nearby Jarosa Mesa section. Congrats to him, and hmmm, I might have to do that next year….
For more info about mountain biking Cataract Ridge, check out out Colorado Trail Mountain Bike Guide.
Frank
loves snow more than anything... except his wife.  He ensures his food is digested properly by chewing it 32 times before swallowing.He is a full-time real estate agent serving
Crested Butte and Gunnison
and would be honored to send you his
monthly newsletter.
Latest posts by Frank Konsella (see all)
Summary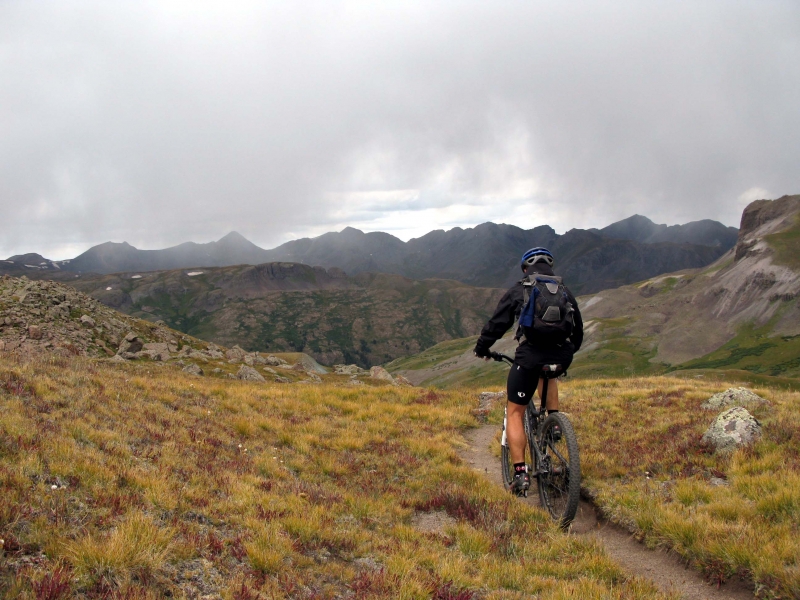 Article Name
Description
See for yourself why Cataract Ridge is one of the most scenic sections of the Colorado Trail and makes a great mountain bike ride too!
Author